Heard Around Town
Yuh-Line Niou, Carlina Rivera lead 10th Congressional District poll by Working Families Party and Niou's campaign
Bill de Blasio is barely a factor in the latest poll on the competitive open seat.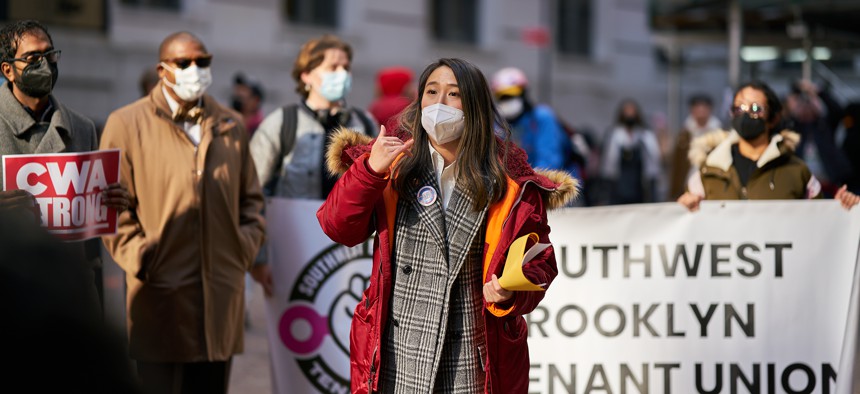 The Working Families Party conducted a poll for the 10th Congressional District and found Assembly Member Yuh-Line Niou and New York City Council Member Carlina Rivera tied for the lead with 16% each among likely Democratic primary voters. The progressive organization, which has endorsed Niou, shared the poll exclusively with City & State before publishing Monday morning. Daniel Goldman, former House impeachment counsel, came in third place, with 10%, Rep. Mondaire Jones had 8% and Assembly Member Jo Anne Simon, 6%. Former New York City Mayor Bill de Blasio came in seventh place, with 3%, though the plurality of voters, 40%, were undecided. 
All individual polls should be taken with a grain of salt – particularly internal polls like this one, commissioned by the WFP and Niou's campaign –  – though the results here are roughly similar to a Data for Progress poll conducted July 7-10. Justice Research Grouppolled 636 likely NY-10 voters using a combination of phone calls and text-to-web surveys. Interviews were conducted in English, Spanish and Chinese, and it has a margin of error of 3.87%.