Politics
Dan Goldman fired voter outreach consultant for offensive tweets after being contacted by City & State
The Democrat who worked on Trump's first impeachment had hired a Trump-supporting Republican.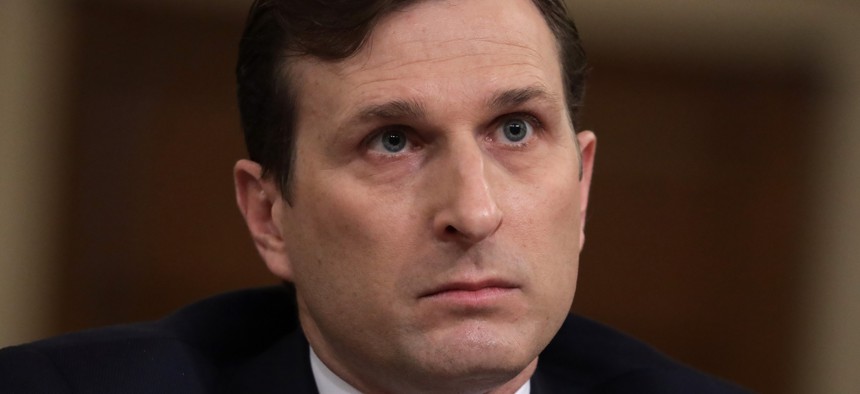 Dan Goldman is running for Congress on his record of helping lead the first impeachment of President Donald Trump – but he hired a Republican, Trump-supporting campaign consultant who once tweeted that a member of Congress was "retarded" after she called for Trump's impeachment. Ushi Teitelbaum was doing outreach to Orthodox Jewish voters for Goldman in his home neighborhood of Borough Park, part of which is included in the new 10th Congressional District. His firm, Palm Tree Relations, was paid $3,000 by Goldman's campaign, as of the latest filing.
He was an ardent supporter of Trump and other Republicans before and throughout the 2020 election cycle. In February 2018, Teitelbaum quote-tweeted a Fox News graphic of California Rep. Maxine Waters calling for Trump to be impeached, writing: "A retarded woman of the West has nothing what to say but impeach 45…" Teitelbaum also tweeted disparagingly about Democratic Rep. Jerry Nadler during his 2018 reelection campaign, writing "@JerryNadler doesn't care about our District what he's trying to do is impeach Trump and investigate (U.S. Supreme Court Justice Brett) Kavanagh what a SHAME...." Both tweets were deleted during the course of reporting this story.
The Goldman campaign fired Teitelbaum after being contacted by City & State for this story. "We were unaware of these grossly offensive remarks and he no longer works for the campaign," Goldman spokesperson Simone Kanter said. "We have zero tolerance for this type of behavior." Teitelbaum declined to comment on the tweets, but noted that some 80% of voters in Borough Park cast ballots for Trump in 2020. "If my community is 80% Trump, and Dan is hiring me, so why shouldn't I represent Dan in my community? We're not Biden fans."
Teitelbaum said he no longer supports Trump, following the Jan. 6, 2021, insurrection and his efforts to overturn the election. However, he has not fully turned away from Trump's movement, having attended the Conservative Political Action Conference earlier this year.
An opponent of Goldman's, Assembly Member Yuh-Line Niou, is autistic and her campaign took issue with the hiring of Teitelbaum. "Dan is hiring pro-Trump registered Republicans who proudly use slurs against the disabled and root for the defeat of the Democratic Party," said Niou spokesperson Max Burns. "Goldman is spending millions to present himself as a scourge of Donald Trump. Taking money from Trump donors and hiring Trump Republicans tells a very different story."