New York State
New York lawmakers most likely giving themselves a raise this week
The $20,000 salary bump would come with rules limiting how much money lawmakers can make with their side hustles.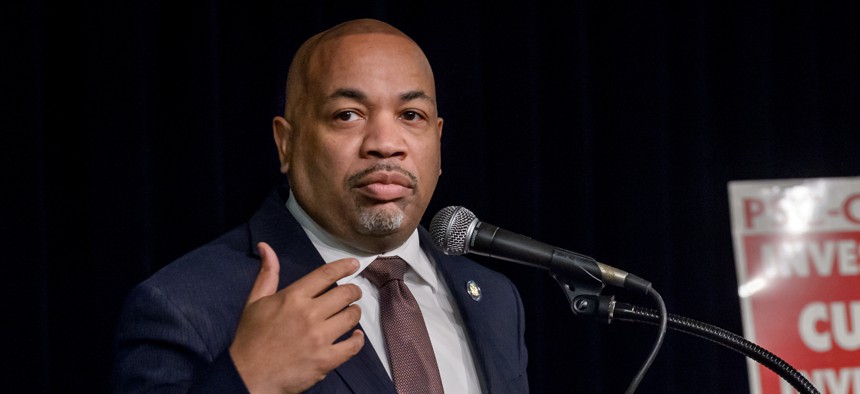 State lawmakers have been in talks about a salary pay increase and limits to outside income. Lawmakers have not been told officially if a special session to vote on the matter has been confirmed – but sources close to the Legislature expect a special session could be held sometime this week. The Senate majority caucus is expected to have a virtual conference this afternoon according to NY1 reporter Zack Fink, and will likely decide when to hold a special session.
This effort to increase lawmakers' salaries dates to 2015 when the body relied on an outside compensation commission to determine if they should get a pay increase. A 2018 report by the commission concluded lawmakers should get a $50,000 salary increase by 2021, up from their then-salary of $79,500. Today, state lawmakers earn $110,000, and a vote to increase their salary would honor the commission's report – bringing their salary to $130,000. The commission also recommended a 15% cap on money lawmakers earned for outside work to supplement their annual salary. The cap would also prohibit lawmakers from taking on any roles with fiduciary responsibilities for businesses or nonprofits. Both the pay raises for lawmakers and the cap on outside income are being considered by lawmakers.
Gov. Kathy Hochul indicated her support for a pay raise for lawmakers but said it was up to the Legislature to hold a special session. "I believe they deserve a pay raise. They've worked extraordinarily hard," Hochul told reporters last week in Buffalo. "I've been many times in their districts, and they work very hard and they deserve it." Assembly Speaker Carl Heastie is also in support of a pay raise. "People don't realize the sacrifice that they make being away from their families. I don't think there's enough money in the world that could compensate you for being away from your families," Heastie told reporters – without confirming a special session. 
Meanwhile, several Republican state lawmakers have publicly shared their criticism of a pay raise, including outgoing Assembly member and Congress Member-elect Mike Lawler and state Senate Minority Leader Robert Ortt.  The state Senate minority leader said the "Albany establishment is too focused on giving themselves a pay raise" to worry about the state's affordability and crime issues in a tweet. 
In a statement to City & State, Republican Strategist William O'Reilly said voters will likely not support lawmakers getting a pay increase in this "economic environment" and the move to limit outside income may impact future elections. "Eliminating outside income may sound like a good idea, but in reality it will limit the pool of potential candidates for future office to the very rich and the working class. Many middle-class New Yorkers would forego running for office because their ability to support their families would be severely curtailed," O'Reilly wrote.
To implement pay raises, the Legislature will need to vote on the matter before the end of the year and the 2022 legislative session. If not, lawmakers will have to wait until 2025 for changes to be enacted because of state law prohibiting votes on salary increases within the same two-year period they are enacted.
Powered By
NEXT STORY: The new state lawmakers in the 2023 legislative session