This Week's Headline
New York's housing era and lawmakers eye a raise
Rounding up the week's political news.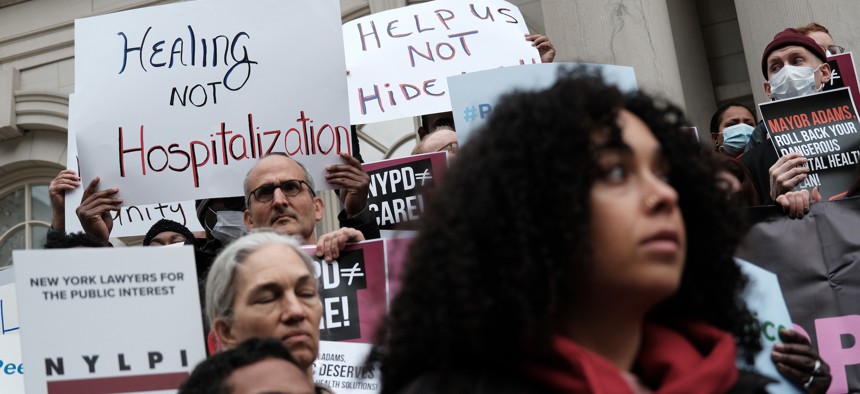 Brace yourself, crowded trains are back – kind of. New York City subways hit a new single day ridership record post COVID-19 pandemic with 3.9 million people riding the system on Dec. 8. New York leaders were quick to declare that the record is a telltale sign that the city is on its way to post-pandemic recovery. In less sweet transit-related news, the Metropolitan Transportation Authority plans to test an odor-detection system in subway station elevators that would apparently sniff out any urine-like smells and alert cleaners. That sounds very handy, but more open and accessible restrooms would be all the more desirable. Read on for more of this week's biggest news.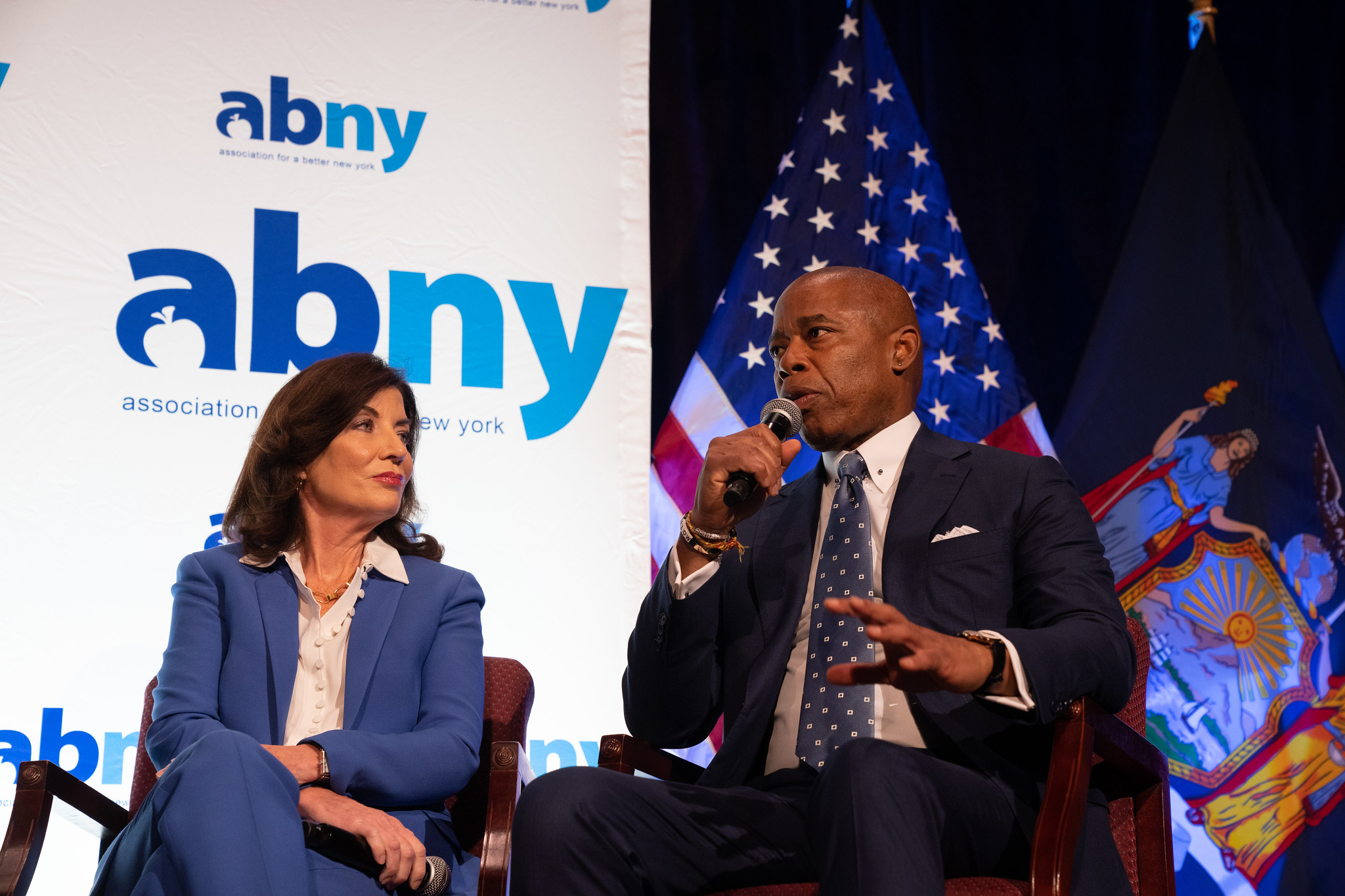 Build, build, build
New York leaders have made it clear in recent weeks that building more affordable housing will be a major priority in the new year. They've each set ambitious goals: Gov. Kathy Hochul, 800,000 units over the next decade. New York City Mayor Eric Adams, 500,000 in the city in the same timeframe. New York City Speaker Adrienne Adams released a complementary plan to do so equitably and for every community district to play a fair part. Fresh into their tenures, all three leaders have emphasized that collaboration will be key to addressing New York's housing crisis, which has been exacerbated in recent years due to the COVID-19 pandemic. Hochul and Mayor Adams stood together at a recent breakfast gathering to share their joint vision for the coming years. The action plan includes 40 different proposals intended to pave the path toward the city's future housing supply and making business districts more desirable. Suggestions include things like mandating new design guidelines for outdoor dining sheds, increased mass transportation options, and making libraries better for remote work. Hochul has yet to release many specific details about her housing policy beyond the 800,000 unit goal, but that will come. She plans to further detail her plan during her State of the State speech next month.
Special session for a special raise
New York lawmakers are considering convening a special session potentially as soon as next week. On the agenda? Possibly giving themselves a pay raise while limiting their outside income. No formal word on whether the special session will be held as of Dec. 15, but the topic has circulated in Albany over the past few weeks. Hochul has also said she's supportive of a legislative pay raise. If lawmakers do end up meeting and pass the legislation, at least three dozen lawmakers would potentially need to give up the money they make in the private sector, according to the Times Union. Lawmakers will need to make their move before the end of the month if they want to increase their pay from $110,000 to $130,000. Legislators are only able to vote to raise the salaries of a future Legislature, so if they don't make a move before Dec. 31, they'd have to wait until 2025 for the raise to take effect.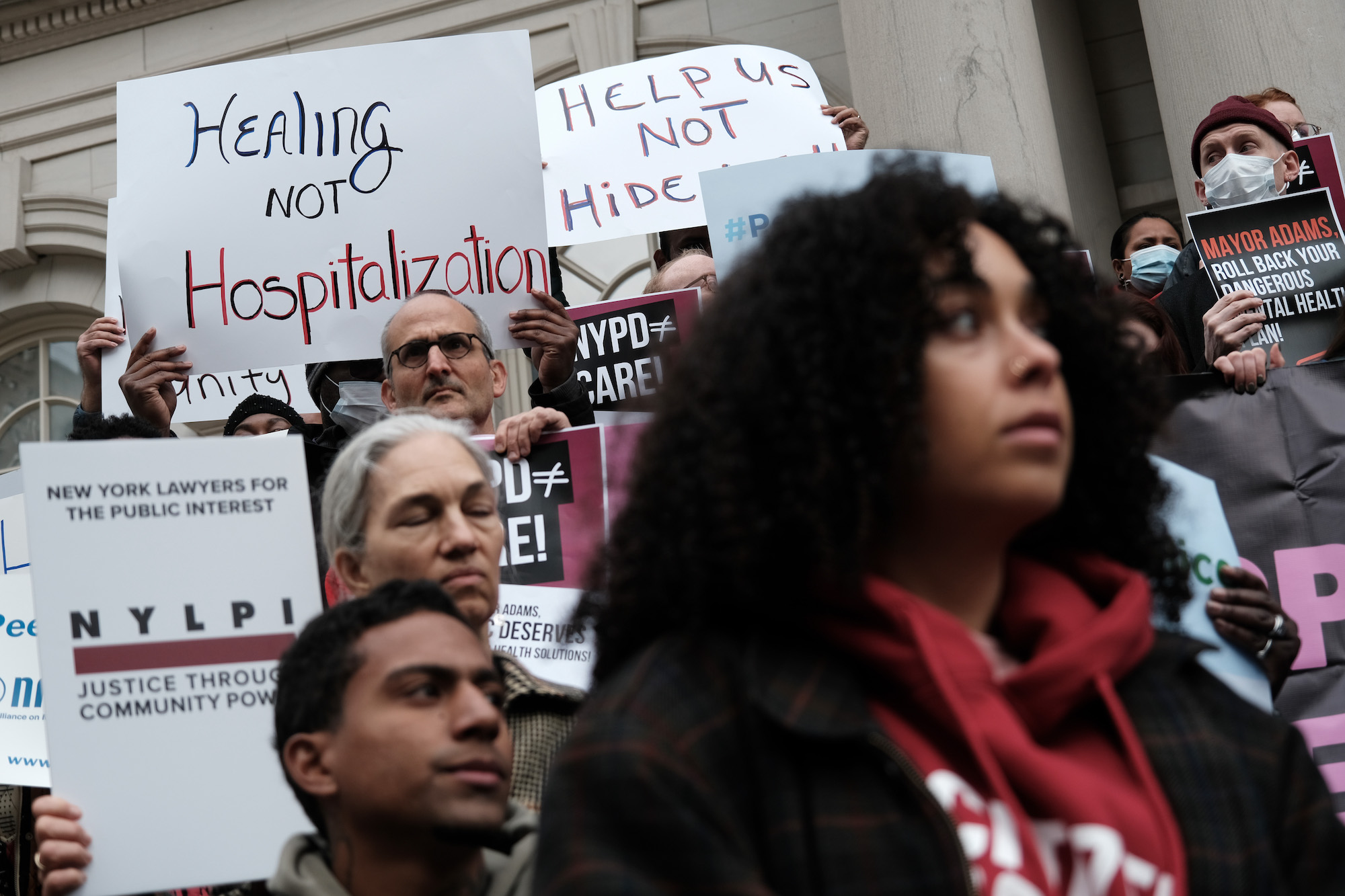 Challenges to involuntary commitment 
It's officially been a few weeks now since Adams announced a plan to broaden the use of involuntary commitment for people experiencing a severe mental health crisis on New York City's streets, and the policy has survived an early legal challenge. The directive, which has spurred spirited debate, removes some of the red tape around involuntary hospitalization by clarifying that people who are suffering to dangerous degrees can be committed for "compassionate care" even if they aren't posing an immediate risk to themselves or others. But as training for police and first responders moves forward, the first legal challenge has also progressed. A group of lawyers and advocates for people with mental illness requested that a federal judge issue a temporary restraining order on the mayor's directive. The group argued that the directive is a new initiative and that it violates the U.S. Constitution and the Americans with Disabilities Act. The city has attested that responders were already legally able to involuntarily detain an individual experiencing a mental health crisis if they believed the person to be unable to take care of their basic needs. Doing so, they say, is the most humane thing to do. While the judge ultimately ended up postponing deciding on the group's request, it's likely that more legal challenges will move forward in the months to come.