Heard Around Town
NYC leaders acknowledge 22% increase in overall crime, while pointing to signs of progress
Year-end data from the NYPD reports that homicides and shootings declined in 2022. Leaders say the last three months of the year pointed to even more promising signs ahead.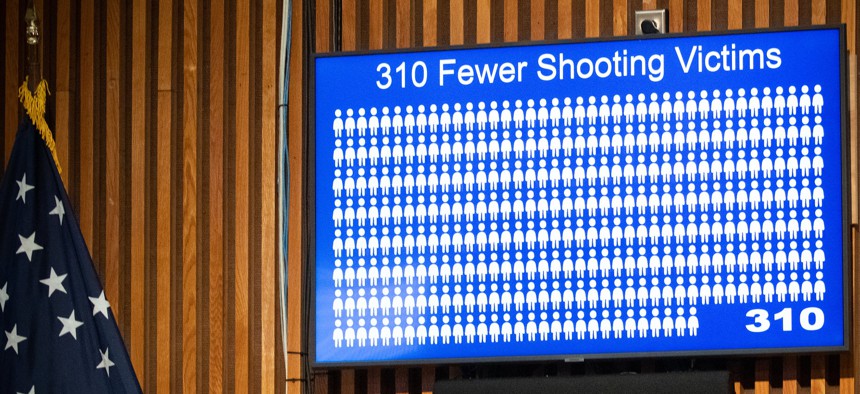 A year after taking office having made a sweeping promise to lower crime rates, New York City Mayor Eric Adams and police leaders unveiled year-end statistics that they say point to progress having been made despite it not being enough to offset 2022's overall rise.
"Let's be clear, when we entered this season of public protection Jan. 1 of 2022, crime was on a trend increasing upward," Adams said at a press conference Thursday afternoon. "We are leaving 2022 where crime is trending downward."
While overall crime was up 22% last year from 2021, the number of homicides and shootings declined 11% and 17% respectively. Progress was most significantly seen toward the end of 2022. Crime fell 1.5% in the last three months of the year, when compared to the year before. December was the second consecutive month to see a year-over-year decrease, including a 26% decline in homicides.
Leaders attributed the lower figures to police efforts, claiming they are confident in the NYPD and city's future.
"We knew we would not turn this city around on a dime. We did not stumble into these decreases. They were not happenstance – we strategized, planned, deployed, recalibrated when necessary, conducted investigations and relentlessly followed up," New York City Police Department Commissioner Keechant Sewell said, adding "We've had highs and lows. But these decreases represent people – fewer victims in a safer city."