Heard Around Town
TWU's Samuelsen breaks with labor to give lukewarm support to LaSalle
Supporters of the chief judge nominee will take whatever they can get at this point.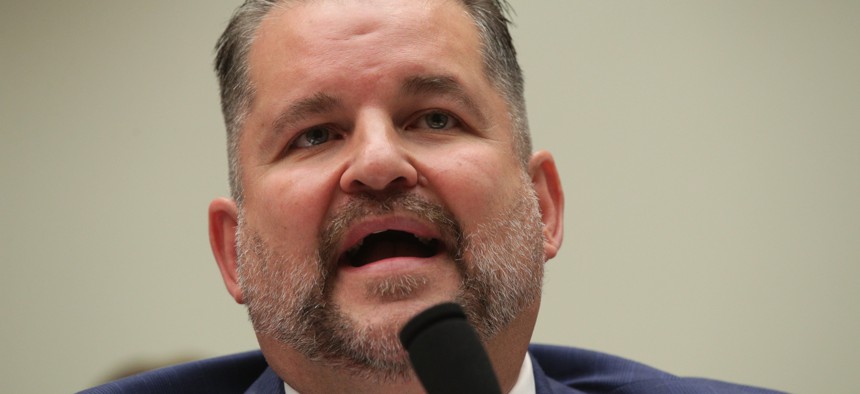 We're firmly in the "backlash to the backlash" stage of Gov. Kathy Hochul's nomination of Hector LaSalle as chief judge – and Transport Workers Union International President John Samuelsen has had enough of the campaign against the judge. "It's smarmy and it's underhanded and I don't like it," he told City & State Monday, after releasing a statement. "Let the process play itself out. If he's got such a bad record on organized labor, the ideal place to nail him down is when he's in the hot seat, in front of the Judiciary Committee of the New York state Senate."
State Senate Majority Leader Andrea Stewart-Cousins has encouraged Hochul to pull the nomination, rather than face what could be a bruising public hearing, amid at least 14 Democratic state Senators publicly expressing opposition to the nomination.  
Samuelsen's breaking with numerous other labor leaders, including the AFL-CIO's Mario Cilento, who called the nomination "troubling." Samuelsen knows it, saying he doesn't "feel obligated to go along to get along because somebody says something about somebody … I want to see it myself." But notably, Samuelsen's main issue is with the socialists in office and the progressive tweeters, some of whom have undoubtedly been drawing overly broad conclusions based on LaSalle's rulings, as Errol Louis wrote in New York magazine Monday. "The statement I made this morning, it's not a pro-LaSalle statement. It's a pro-fair-hearing statement. I don't trust the social progressives of the Democratic Party to assess whether or not a judge is fit for office," Samuelsen said. 
But supporters of LaSalle will take what they can get at this point, even if it isn't "pro-LaSalle." An operative for the MirRam Group, which is organizing the Latinos for LaSalle campaign, was helping to connect Samuelsen with reporters Monday.  
Samuelsen told City & State that Hochul didn't talk to him, or ask for a statement of support. And when asked if he was hoping to curry favor with the governor ahead of his union's contract negotiations with the Metropolitan Transportation Authority? 
"I giggle at that," he said. "Local 100 has every capacity to fight a fight against Hochul, against the New York State Democrats, against everybody. And they do it every day. And we've been in worse positions than this going into bargaining."