Events
City & State's 2023 Fifty Over Fifty event celebrates 'age disruptors'
Honorees gathered at Sony Hall in Times Square included power players from the political, nonprofit and business worlds.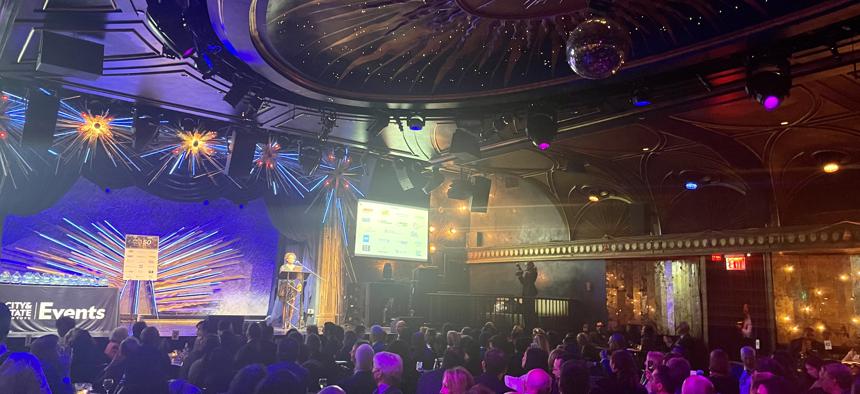 "People are living and working longer," Beth Finkel, state director of AARP New York, told honorees at the City & State's 2023 50 Over 50 event Tuesday. "And studies have shown that it's actually good for them – and it's good for us." 
So she posed the question to the crowd: why should we have to stop?
Finkel used her speech to stress the continued importance of older people in the workplace, arguing that the longevity economy contributes significantly to the way New York state functions. "For the next 30 years, we're gonna see that it's $718 billion a year that our New York state economy is going to be benefitted by the 50+," she said, emphasizing that this is an achievement in and of itself.
She also warned of workplace discrimination against the elderly. "I think that the quandary is that more people want to work longer and they're being met with a lot of barriers," Finkel said, citing that 79% of workers over the age of 60 have either witnessed or experienced discrimination in the workplace. She called on those in the audience to be "upstanders" when it came to the way their peers were treated. More than just individual action, she also called for structural change, saying, "We need to do something about the policy that's out there protecting older workers."
The general tone of the 50 Over 50 event that followed was good-natured and lively, sometimes even poking fun at the age of the honorees. Opening remarks  given by Sheryl Huggins Salomon, City & State advisory board chair and director of strategic communications at NYU Silver School of Social Work offered congratulations to the crowd. "You're at the point in your career where the things you dropped from your resume are more impressive than the things that most people are hoping to add to theirs. Now, you're down to one page […] that simply states, 'I did it all, and I'm not done,'" she told the audience.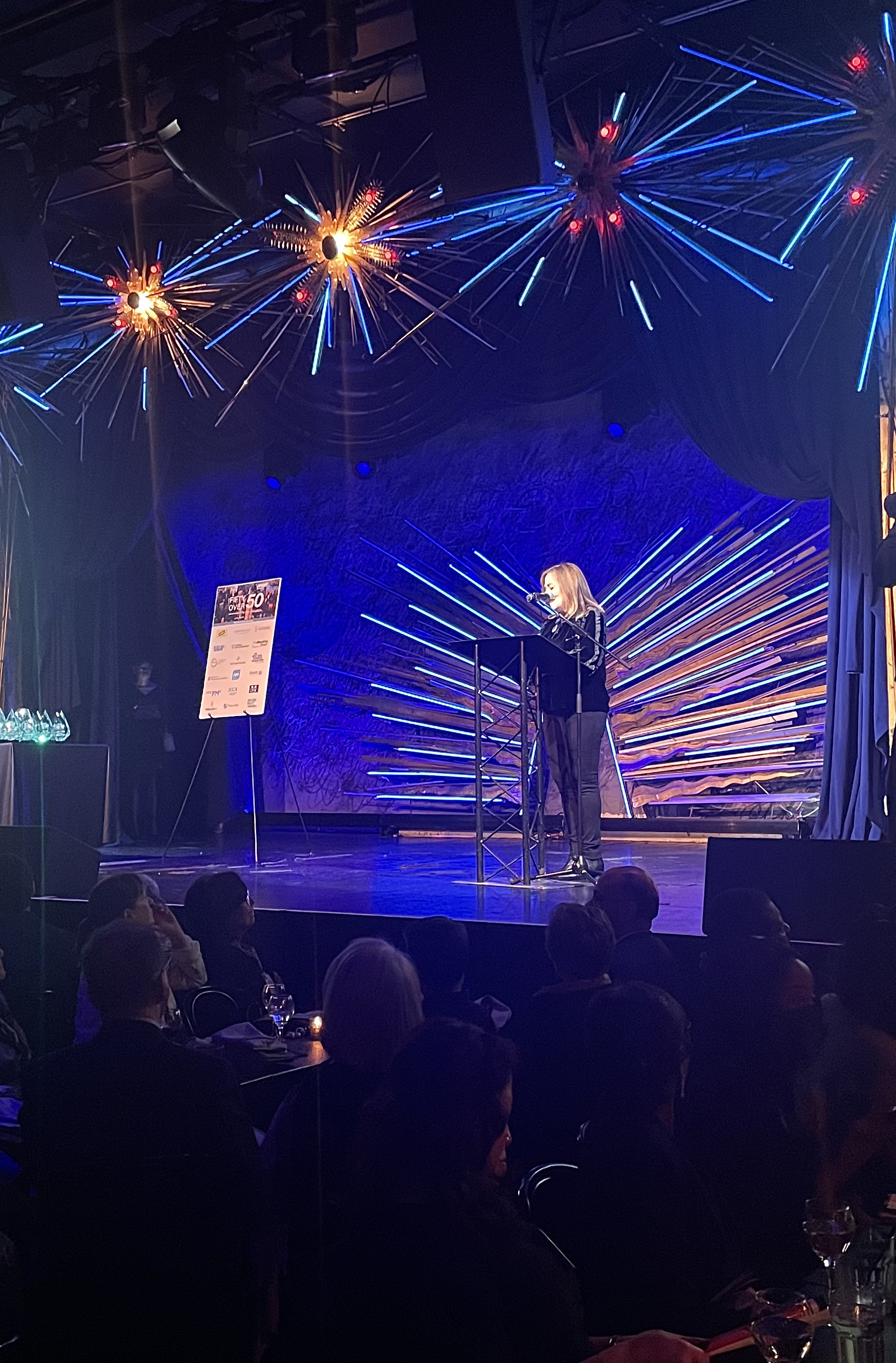 The event at Sony Hall recognized the achievements of 50 people working in the politics, nonprofit, and business worlds, labeling them as "age disruptors" in their fields. Also this year, for the first time, a new category was added to the awards: the 7 Over 70 awards, which honor the selected septuagenarians' decades of achievement. Among those recipients was former Congress Member Charlie Rangel, now 92, who was given a standing ovation when he was honored at the event.
Lifetime achievement awards also were given out to eight honorees, including S. David Wu, president of Baruch College, who was recognizable from his photo on the cover of this week's City & State magazine and remarked that he was elated to be at the event. Elliott Klein, CEO of the New York Psychotherapy and Counseling Center, echoed him, saying, "I'm very grateful." Elizabeth Holtzman, a lifetime achievement honoree for her work as an attorney and politician, told City & State, "Oh, it's all very exciting, and I'm very proud."
Valerie White, Senior Executive Partner of LISC New York, told City & State that she was also very excited about her award. "I appreciate the support from City & State, and the acknowledgement of the work that my team and I do," she said.
Powered By
NEXT STORY: Hochul vetoes Grieving Families Act, inflaming tensions with lawmakers