Heard Around Town
Will the NYPD show up to testify this time?
Police higher ups postponed an oversight hearing twice on the Strategic Response Group.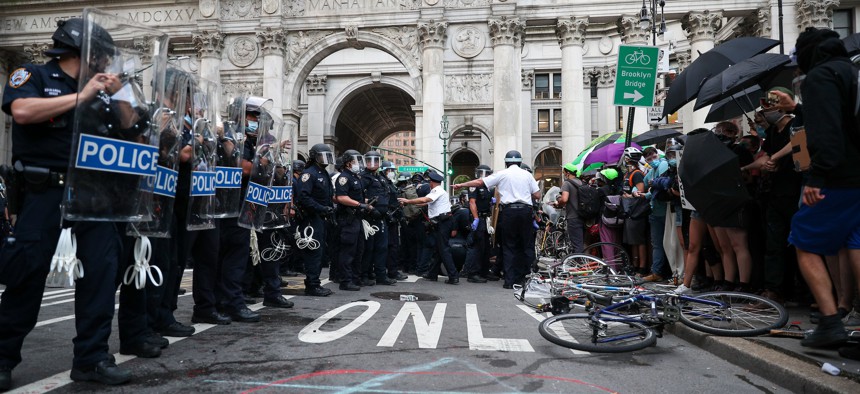 The NYPD wouldn't answer questions in December and it wouldn't answer questions in January. Will representatives for the police department testify at an oversight hearing in March? "We haven't heard anything otherwise," City Council Member Kamillah Hanks told City & State, suggesting that the NYPD is expected to show up to Wednesday's twice-rescheduled oversight hearing on the NYPD's Strategic Response Group, led by Hanks as chair of the Committee on Public Safety.
There's a real appetite for the hearing. The SRG polices protests, among other big events. The New York Civil Liberties Union says it's been abusive,  and wants it to be disbanded. Attorney General Letitia James would seem to agree, after filing a lawsuit in 2021 that specifically calls out the SRG for "unlawful practices."
The NYPD didn't respond when asked if the department was sending anybody to testify. But back in January, after the second time the hearing was postponed, New York City Mayor Eric Adams seemed to say the NYPD would wait to talk until James' lawsuit – regarding practices under previous Mayor Bill de Blasio – was decided.
But as Council spokesperson Mandela Jones told City & State Tuesday, "The expectation when we have a hearing is for the agencies to show up." And the hearing will be happening with or without the NYPD.
Powered By
NEXT STORY: Which unions gave the most to Hochul?