Heard Around Town
NYC Council Member James Gennaro is endorsing RFK Jr. for president
Gennaro loves vaccines, but he's also got love for his old pal.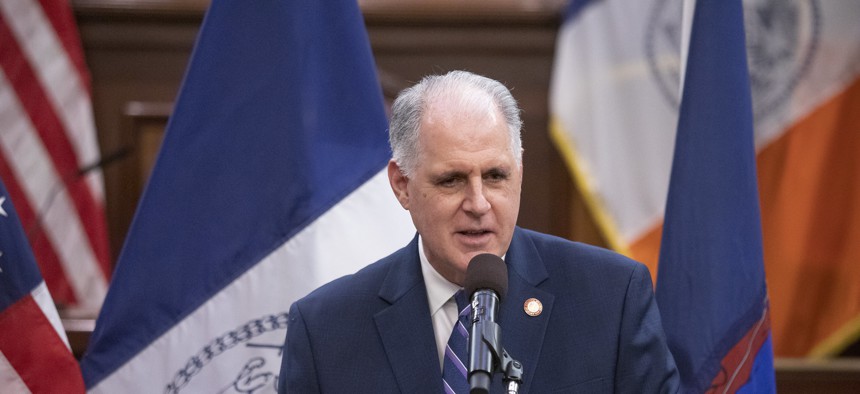 Anti-vaccine activist and political scion Robert F. Kennedy Jr. isn't getting much support for his longer-than-longshot Democratic presidential primary campaign against presumed candidate and incumbent Joe Biden. 
But he's found support in Queens, where New York City Council Member James Gennaro endorsed Kennedy in a Facebook post on Saturday. Gennaro explained that the two had been friends since the early 1990s after working on City Council environmental legislation together. Gennaro, a Democrat, chairs the council's environmental protection committee, and Kennedy is a longtime environmental justice advocate, most notably with the clean water nonprofit Riverkeeper. 
"He has done more for the environment than anyone I know," Gennaro wrote, "including me, and that's saying something, if I may be so bold."
Kennedy has fundraised for Gennaro's campaigns throughout the years, and Gennaro said he went to Kennedy's campaign launch event in Boston last week. 
But Kennedy has lost the support of his family for his anti-vaccine activism – not to mention his challenge to Biden, who is expected to formally launch his reelection campaign this week. 
Gennaro wrote that he disagreed with RFK Jr. on vaccines – "Bobby and I may not see eye to eye on vaccines and pharma," – but criticized censorship of his views. "I'm with him 100% in his disdain of the ascendancy of what I call the Orwellian Ministry of Truth and the Thought Police," Gennaro wrote. That's in apparent reference to Facebook and Instagram removing the accounts of Kennedy's anti-vaccine organization for repeatedly spreading medical misinformation.
Gennaro, in a phone call Monday, added that he's personally a huge supporter of the COVID-19 vaccine. "I'm totally vaxxed and totally boosted and I encourage everyone to do it," he said.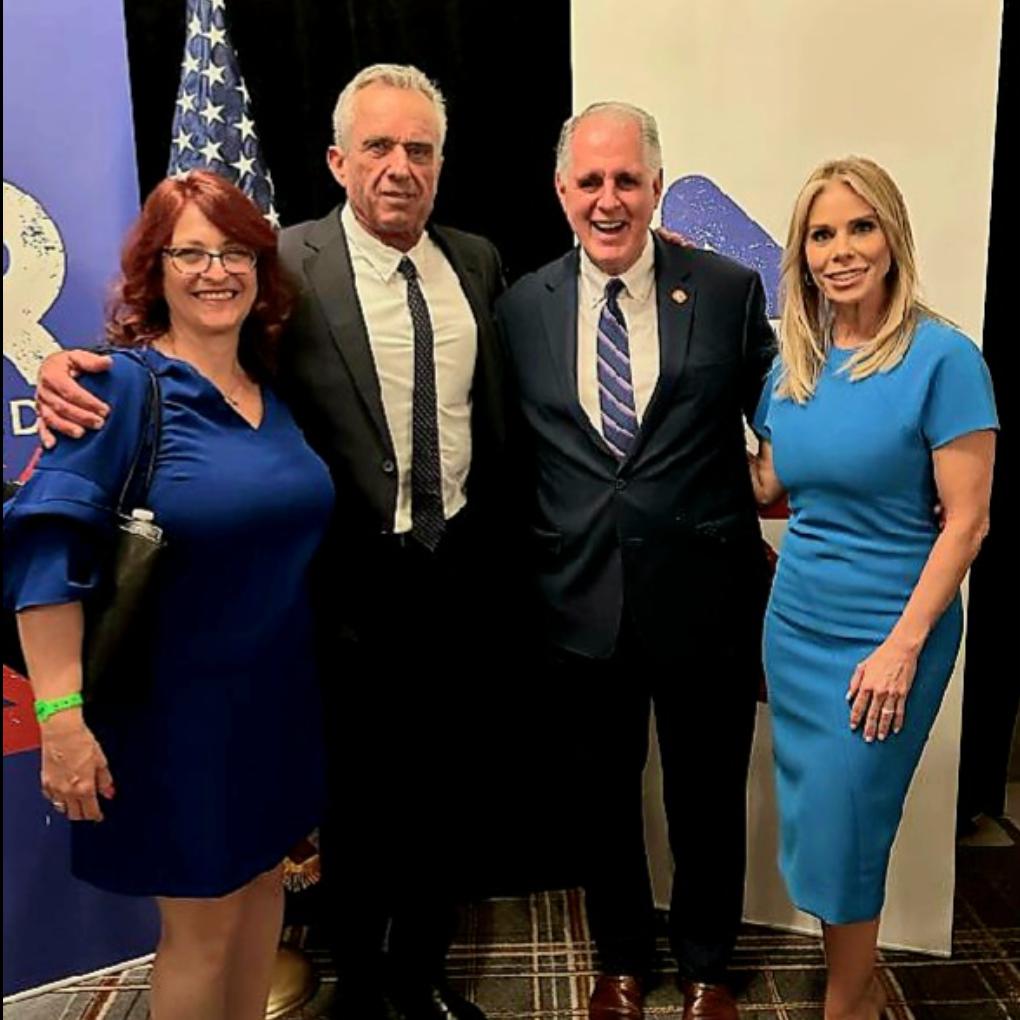 Gennaro appears to be the first elected official to endorse Kennedy's presidential campaign anywhere in the country. But he seems to have the support of NFL quarterback Aaron Rodgers, who is in negotiations to join the New York Jets, as well as retired Rep. Dennis Kucinich from Ohio. The Kennedy campaign did not immediately respond to a request for comment. 
Gennaro represents Queens neighborhoods including Jamaica Estates, where former President Donald Trump grew up. But he's not a fan of either of the last two presidents. "Four more years of either President Biden and or former President Trump… does absolutely nothing for me," Gennaro wrote, which is why "I will support my longtime friend and colleague Bobby in his quest for the Democratic nomination for the presidency."
Gennaro has a Biden connection, too. Early in her career, White House Press Secretary Karine Jean-Pierre worked for Gennaro in his first stint in the City Council. 
"I would urge Bobby to keep her on," Gennaro joked.
But Gennaro downplayed his importance as an elected official, saying he is "not really trying to make a political splash here."
"I think it's fair to call that an endorsement, but me as a local government elected official, is my endorsement even a thing?" he asked City & State. "I don't think presidential candidates reach out to local government people for endorsements. He has my endorsement as Jim Gennaro or whatever, but I'm like his friend."