Politics
Lawmakers consider a bevy of appointments in waning days of session – including two former Assembly members
We'll let you decide which ones are sinecures.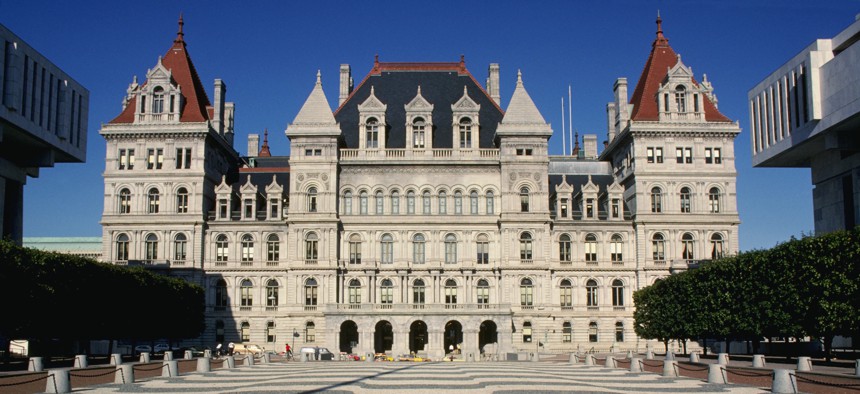 Lawmakers only have two weeks of scheduled session remaining this year, which means the time has come for the state Senate to make its way through gubernatorial nominations. In years past, nominations for the Court of Appeals and to lead the Metropolitan Transportation Authority garnered significant attention as summer approached. Although the most contentious nomination this session came in January with the failed nomination of Hector LaSalle to lead the state Court of Appeals, Gov. Kathy Hochul still has a number of appointees to various positions that require state Senate sign off. Among them, two former Assembly members who just recently left the Legislature. 
Former Assembly Member Michael Cusick, the one-time leader of the Staten Island Democratic Party, announced early last year he would not seek reelection. Now, Hochul has nominated him as a member of the New York Power Authority's board of trustees. During his time in the Assembly, Cusick chaired the Energy Committee.
Former Assembly Member Kevin Cahill, meanwhile, lost his primary election to democratic socialist Sarahana Shrestha. Out of a job at the start of the year, Hochul has now nominated him to be a commission of the Tax Appeals Tribunal, which is tasked with resolving "tax and licensing disputes." 
Hochul has also nominated Daniel Cort as the new inspector general of the MTA. Elizabeth Keating has served in an interim capacity since the beginning of last year, when the former inspector general Carolyn Pokorny left to take a job with the Brooklyn U.S. attorney's office. Cort currently serves as the first deputy commissioner at the New York City Department of Investigation.
The governor is also appointing a new member to the Port Authority of New York and New Jersey Board of Commissioners. Hochul tapped Winston Fisher, who is no stranger to government. A real estate developer by trade, he's the co-chair of the New York City Regional Economic Development Council, serves as a trustee of the Citizens Budget Commission and is on the Board of Governors of the Real Estate Board of New York.
These and other nominees went before various state Senate committees this past week, and will move ahead for a full chamber confirmation vote before lawmakers head home for the year.
Powered By
NEXT STORY: Hells Angels lawyer goes to bat for Marjorie Velázquez