2023 elections
The WFP endorses a challenger to City Council Member Darlene Mealy
Isis McIntosh Green is getting late support from the progressive third party.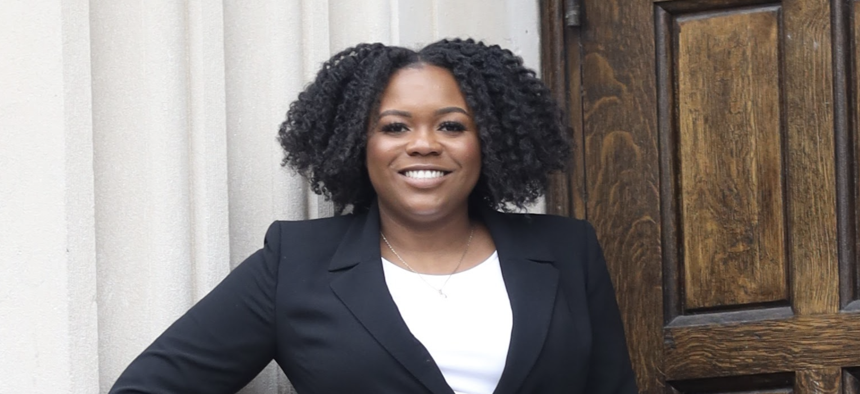 This story is from the Campaign Confidential newsletter, relaunched for 2023. Want it in your inbox? Sign up here. And check out the whole email here.
The Working Families Party has a late addition to its endorsement slate: Isis McIntosh Green, who's trying to unseat City Council Member Darlene Mealy in District 41 in Central Brooklyn. The progressive third party shared the news exclusively with City & State after reporting on Mealy's dismal attendance rate this term. McIntosh Green's campaign got a late start, but they're now running hard against Mealy, sharing a dossier highlighting that she's only passed six bills in more than 13 years on the council – and that doesn't include her 2007 bill to symbolically ban "the 'b' word" and "ho."
"We know she will be a powerful voice for affordable housing, quality education, and workers' rights," WFP Brooklyn Chapter Chair Bernette Carway-Spruiell said of McIntosh Green, who once worked as Assembly Member Latrice Walker's chief of staff.
McIntosh Green also just got a late endorsement from the New Majority NYC, and her campaign said more are coming, including major unions. This isn't progressive territory – Eric Adams crushed Maya Wiley in the Bedford-Stuyvesant and Brownsville district in the 2021 mayoral election – so the WFP brand alone might not help much. But the party has only otherwise endorsed incumbents, some of whom are running uncontested, so McIntosh Green could be set to benefit from the party's spending and organizing.