Politics
Here are some former New York lawmakers who ditched their constituents for private sector jobs
It's not terribly uncommon for elected officials to leave office early when a cushy opportunity presents itself.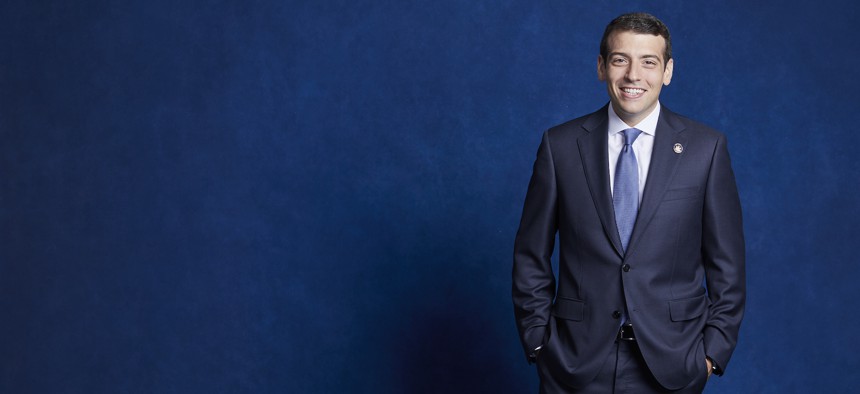 After months of enduring the often grueling pressures of campaigning, lawmakers then go on to represent their districts in the Legislature or in City Council – but not all stay to finish out their respective terms. In recent years, there have been several instances of lawmakers giving up their seats for private sector jobs.
In some cases, a lawmaker's absence won't be filled until November if it's late enough in the election cycle that the governor wouldn't announce a special election. While in other cases, politicians who step down earlier in their term could have their seats filled a little quicker with a special election. 
But, in all cases, those lawmakers left their constituents who elected them to represent them in the Legislature temporarily high and dry. "When you leave early, you leave your constituents in the lurch," Blair Horner, executive director of the government watchdog group New York Public Interest Group, told City & State. He noted that even with lobbying restrictions, the options in the private sector are still plentiful. "While their contacts are hottest, that's when some former electeds like to cash in."
Here's an incomplete list of lawmakers who decided to pack up their offices for a private sector rather than remain in office as a lame duck. This post was originally published on Aug. 1 2022. It was updated on June 14, 2023.
Dan Rosenthal
After serving in the Assembly since 2017, Democrat Daniel Rosenthal announced he'd be giving up his seat representing the 27th district on Tuesday. The Queens Assembly member, who spent much of his political career advocating for the Jewish community, will go on to serve as vice president of government relations for the UJA-Federation of New York. In a statement, the Assembly member said he still planned to tackle public policy and social services along with combating anti-semitism in his new role. With a little over a year left in his term, the governor will likely call for a special election to fill the seat.
Todd Kaminsky
Former state Sen. Todd Kaminsky, after the thrashing he received in his bid to be the Nassau County district attorney last year, decided he'd had enough of politics and announced he would not seek reelection in August 2022. Kaminsky released a statement that he would step down from position in the state Senate to start a new job with Greenberg Traurig, a prominent lobbying firm. "I am thrilled that after nearly two decades of public service, I can start my next chapter advising Greenberg Traurig's clients who deal with New York's state government," Kaminsky said in a statement. The career move comes with a caveat because state ethics laws prevent him from directly lobbying state government for two years, but that has never stopped any of his predecessors from taking similar lucrative jobs. Although he cannot lobby any state officials himself, he can still offer private advice to clients with his decades of insight as a lawmaker.
Tom Reed
The former member of Congress decided he would not seek reelection in 2022 after a sexual harassment allegation came out against him in March 2021. He stayed in office for over a year after that, but decided in May that he would resign in order to take a job with a Washington D.C. lobbying firm, months before the regularly scheduled election to replace him. Reed's district was temporarily left without a representative, although redistricting resulted in significant changes to what was once his seat in the wake of New York losing a seat after the 2020 Census. 
Marcos Crespo
The former Assembly member announced a series of resignations and retirements in 2020 as he made the transition out of government completely. It started in February 2020, when he said he would not seek reelection that year and would step down as the leader of the Bronx Democrats. Later that year, at the end of June, he resigned from his county party position, but did not mention his role in elected office. That changed quickly as he soon after accepted a high-paying job with Montefiore Hospital in the Bronx the very next month.
John Flanagan
The one time minority leader of the state Senate, John Flanagan decided to call it quits in 2020, one of many Republicans in the chamber to decide against reelection following the Democratic flip in 2018. He made the announcement in March of that year that he would vacate his Long Island seat, leaving it up for grabs. But a few months later, in June, he followed up by announcing his imminent resignation in order to start a new job lobbying for Northwell Health. Flanagan's seat remained open until January 2021, when Republican Mario Mattera, the winner of the November election, got sworn in.
Rafael Espinal
In a break with some others on this list, former New York City Council Member Rafael Espinal became a lame duck because of term limits rather than a decision to leave office, and took a job outside a lobbying firm or public relations at a major corporation. Instead, he took his leave early in order to take a job as president of the Freelancers Union. But he left even earlier than many others in January 2020, nearly two years ahead of the 2021 elections that would have decided his replacement. The city held a special election to replace Espinal, but his seat still remained empty for a year, with it getting officially filled only in January 2021 by Darma Diaz.
Daniel Squadron
Back at the state level, former state Democratic state Sen. Daniel Squadron decided that he would resign from the chamber in August of 2017, only about a year before a blue wave flipped the state Senate from red to blue. Shortly after he made the announcement, Squadron said that he was working on a new startup to help get Democratic candidates elected across the country. A few months later, he unveiled Future Now. State Sen. Brian Kavanagh ran in a special election to replace Squadron, taking office several months after the resignation in December 2017.
Victor Pichardo
Another former Bronx Assembly member, Victor Pichardo, left around the same time as Crespo in 2021. Although he said he wanted to get out before the redistricting process and to spend more time with his children, Pichardo had a job lined up in government affairs at SBH Health System when he resigned from government. His decision did not leave his seat empty for long though, as his replacement Yudelka Tapia took office in November 2021, just a few short months after Pichardo officially resigned.
Catharine Young
After attempting to unseat Flanagan as state Senate minority leader and losing her role as leader of the Senate Republican Campaign Committee in late 2018, Catharine Young decided she'd had enough of government. Republicans had just lost control of the chamber as well. She announced her resignation in February 2019, well before the next 2020 elections, in order to take a job at Cornell University. Her seat remained empty until November 2019.