News & Politics
Thousands of New York high school seniors to get direct admissions to SUNY community colleges this fall
CUNY and SUNY plan to send personal messages to graduating seniors encouraging them to enroll in college.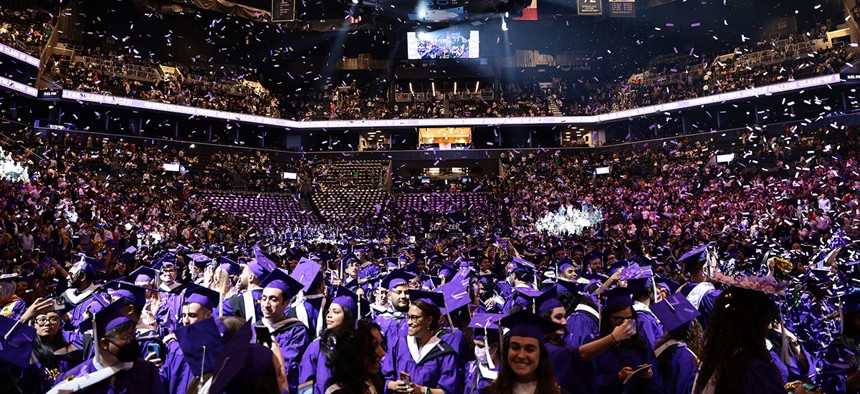 In a move billed by Gov. Kathy Hochul as one that would eliminate barriers to higher education, tens of thousands of high school seniors will soon receive a personalized message beckoning them towards a college degree. 
Under a new initiative announced by Hochul yesterday, around 125,000 graduating New York students will receive a letter from the State University of New York in the next couple of weeks informing them that they had been automatically accepted into their local community college this fall. Hochul first laid out her plan in her 2023 State of the State agenda. New York City students can expect a similar prompting. Partnering with the city's sprawling public school system, the City University of New York announced plans last month to send personalized letters to 65,000 graduating seniors, laying out their options and inviting them to submit a CUNY application. According to a CUNY spokesperson, the system intends to make sending the message standard practice going forward.
Of course, the 29 participating SUNY community colleges are already known for accepting anyone with a high school diploma who applies. Still, officials say that the personalized letters make it abundantly clear to students that there is a place for them at the college, according to officials. That's especially important for students who've long been underrepresented in the higher education space.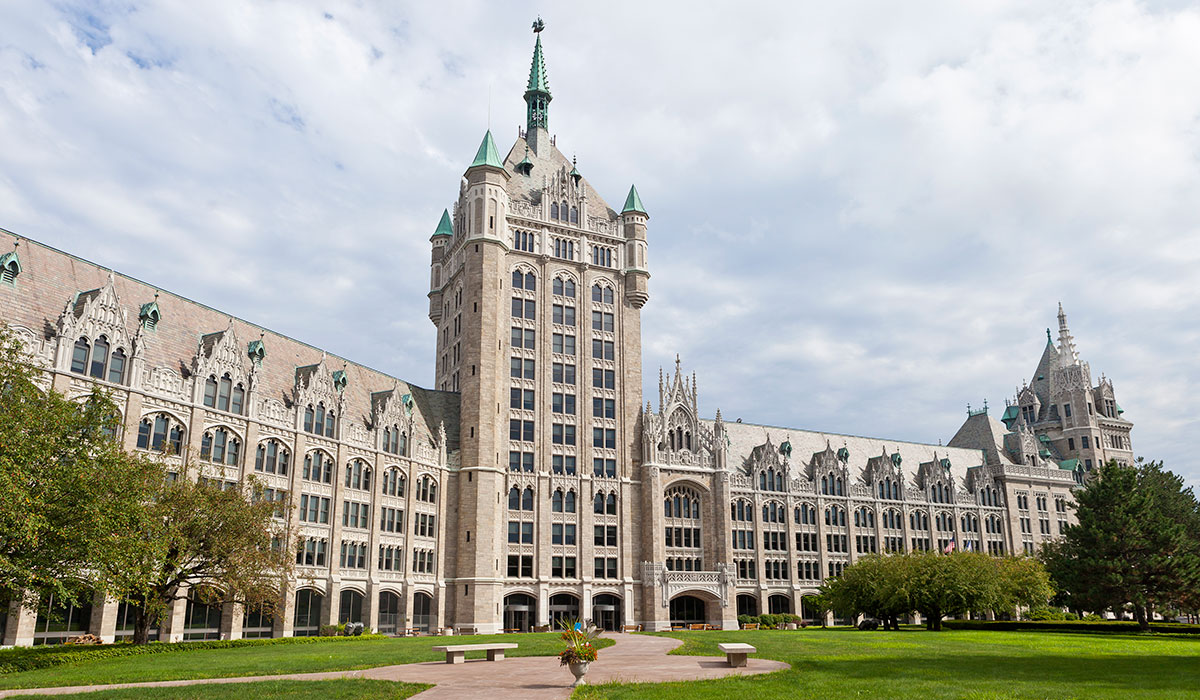 A study published in 2019 by the Common Application found that students – particularly  students of color, first-generation, and low-income students – were three to four times more likely to apply to a college that offered them direct admission. Idaho, the first state to roll out a direct admissions program, saw a nearly 12% increase of in-state student enrollment as a result. 
"There is a place for every New Yorker at SUNY, and we are excited to make college an easy decision because our high school seniors and their parents understand their options," SUNY Chancellor John B. King, Jr. said in a statement. "High-demand jobs increasingly require a college education, and thanks to New York's generous financial aid offerings, SUNY is an extraordinary value proposition."
CUNY officials underscored similar sentiments. While New York City students would still need to apply before enrolling, acceptance to the system's seven community colleges is very close to 100%. A spokesperson for CUNY said they hope the personal message encourages students to take additional steps towards enrollment like going on a campus tour, meeting with a CUNY rep, or attending a college fair. 
"CUNY wants students who think college is out of reach to understand the possibilities available to them, how they can finance a degree and the career possibilities for them," the spokesperson said. "The goal is to get more New Yorkers into college to boost their social mobility and strengthen our workforce."
This article has been updated with comments from CUNY.
Powered By
NEXT STORY: Eric Adams is fundraising at Broadway show 'New York, New York'