Veterans
5 veterans making a difference in New York
Five veterans making a difference in New York
Today, joining the military is a choice.
That wasn't always the case. From 1940 to 1973, the United States conscripted millions of young men to serve in the armed forces. But for more than 40 years, the U.S. military has been a force of volunteers. Every single man and woman who has served in the past four decades has made a choice to potentially put their life on the line for something greater than themself.
So when these veterans come back home, it's no surprise that many of them want to keep devoting their lives to serving their communities.
Today, we honor five of those men and women who are improving life for their fellow veterans, for New Yorkers and for their country.
---
Michael Abrams
Executive Director, Columbia University Center for Veteran Transition and Integration
8 years served, Marine Corps
Highest rank earned: Major
For many veterans, the act of transitioning from active service to the civilian workforce is plagued with transient jobs and listlessness.
"I was running into a lot of challenges, predominantly with being able to communicate to folks who hadn't served, (like those) in the business world, what I did in the military," said Marine Corps veteran Michael Abrams.
Abrams' experiences going through New York University's Stern School of Business made him realize the breadth of this problem. While enrolled in school, Abrams founded a nonprofit called FourBlock that provides a semesterlong course that prepares transitioning veterans to find a compatible job where they want to stay long term.
In addition to running his nonprofit, he now serves as the executive director of the Center for Veteran Transition and Integration at Columbia University, which facilitates programming that helps returning veterans transition into academic and career opportunities.
Abrams began the process of joining the military the day after 9/11. In his eight years of service, he was deployed twice – once in Southeast Asia and then in Afghanistan. He says that his military service reinforced the notion of leading by example.
"When I got commissioned, my dad was the one who pinned the rank on me," Abrams said. "He told me, just remember the best officers are seen, but they're not heard."
Abrams now wants to use his platform to reach fellow veterans across the country. He plans to expand FourBlock, which he expects to be in 20 cities by the end of 2019.
James Hendon
Director, New York University Veterans Future Lab
7 years served, Army
Highest rank earned: Captain
One of James Hendon's specialties is helping others change roles effectively. In Afghanistan, this meant training and equipping Afghan Border Police to secure the country's border. In his current role, it means helping veterans become successful entrepreneurs.
"At the end of the day, it's not just about equipping these policemen. It's about professionalizing and giving them that dignity that comes with good work and believing in what you're doing," Hendon said about his work in Afghanistan.
Hendon now works as the director of the Veterans Future Lab, a New York University-sponsored business incubator specifically for veterans. After seven years of military service, Hendon found it difficult adjusting to a desk job on Wall Street. As a backup plan, he entered the startup field and never looked back.
Hendon was inspired to join the military for the sense of challenge. "I was afraid of it. Everything that I'm very much afraid of – it's something I try to embrace," he said. After graduating from the U.S. Military Academy, he began his service as a platoon leader, deployed to Iraq in 2004 and served in Afghanistan with the border police from 2007 through 2009.
After his service, he took a job at a friend's small business, Bloc Power, which sought to encourage renewable energy projects in low-income neighborhoods of New York City. With that foundation, he set up his own energy startup called the Energy Economic Development Corp., which helps retrofit buildings to conserve energy. At the NYU incubator, he continues to manage his company while helping other veterans develop their own.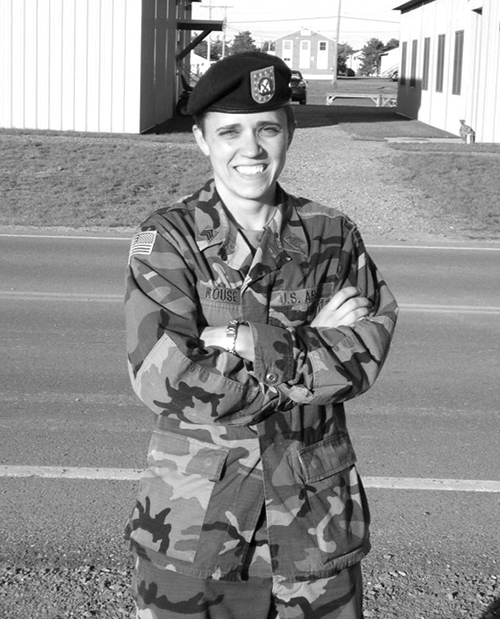 Kristen Rouse
President, New York City Veterans Alliance
24 years served, Army
Highest rank earned: Captain
Army veteran Kristen Rouse's political advocacy work on behalf of veterans comes from a deeply personal place.
"The military, in many ways, became the family support that I didn't really have at home. In some ways, the Army raised me," Rouse said.
Rouse came to her position as president and founding director of the New York City Veterans Alliance as a combination of her closeness with the veteran community and her realization that they were "a political afterthought in New York City." The alliance is a grass-roots policy and advocacy organization that functions as a hub of information and events as well as a forum for community members to organize around veterans issues.
Last year, the group's advocacy led to a major victory with the New York City Council's approval of Local Law 119, which adds uniformed service as a protected status under the city's human rights law. It was passed after the group got Public Advocate Letitia James to sponsor it.
"That local law originated with our membership. We heard in our early member meetings from veterans and family members about the discrimination that they faced when trying to get an apartment," Rouse said. "They did the advocacy; they rallied."
Rouse began the alliance after returning from her third deployment in Afghanistan. Her extensive record of service goes back to 1994, when she began as a medical supply sergeant in New Orleans. Though she grew up in Florida, she "got hooked on New York City" when she served with the 10th Mountain Division at Fort Drum, New York, for three years. Since leaving active service, she has made it her mission to ensure that veterans are able to access the services and benefits they have earned.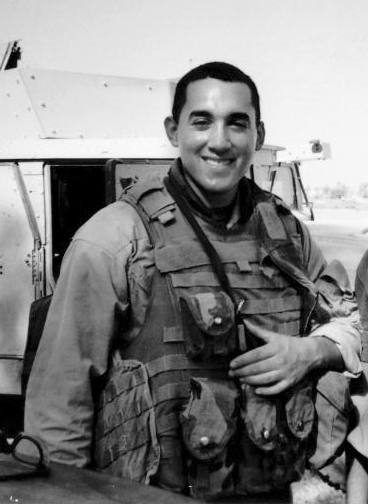 Dennis Torres
Veteran Outreach Specialist, Queens College
8 years served, Marine Corps
Highest rank earned: Sergeant
Dennis Torres decided to help veterans after he faced his own struggles with transitioning to civilian life following his first deployment to Iraq. He now works at Queens College, connecting junior service members in college with resources through the U.S. Department of Veterans Affairs.
"There weren't as many services offered as now back then, so there were a couple of things I did struggle with," he told City & State. "And it took me years to learn how to cope with certain things."
Torres, a Long Island native, joined the Marine Corps at 17, following the footsteps of his father, an immigrant from Ecuador. He spent eight years in the Marine Corps Forces Reserve while also pursuing his undergraduate degree at Hofstra University for labor studies as well as his graduate degree in industrial psychology at Adelphi University.
Torres was deployed twice to Iraq: to Fallujah in 2006 and the Iraq-Syria border in 2009. These deployments interrupted his education, and he said one of his greatest accomplishments was completing his education despite those challenges. He then spent two and a half years helping fellow veterans find jobs at Workforce1, the career centers in New York City.
Many of these veterans were CUNY students, which would lead him to working as a veteran outreach specialist at Queens College, where he helped set up the office space for veteran support services, complete with a ribbon-cutting.
"My goal is just to ensure that every vet that comes out of here doesn't have any school debt, can actually transition, go on a job interview, be successful," he said.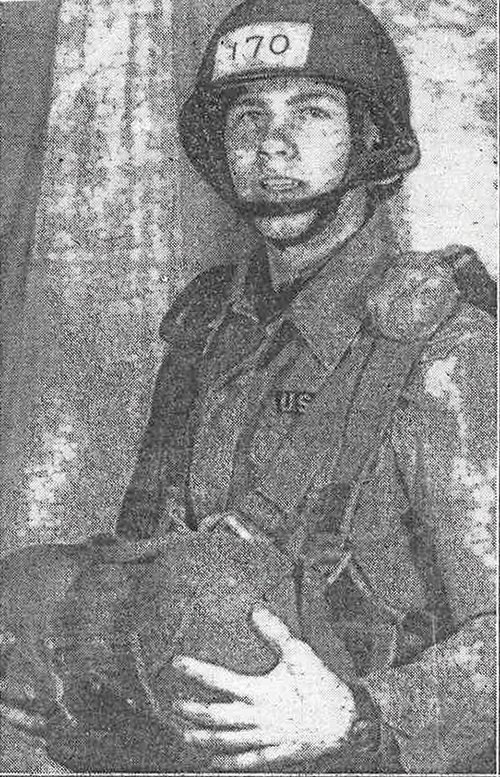 Lucian Vecchio
Federal Judge, U.S. Social Security Administration
2 years served, Army
Highest rank earned: Sergeant
Lucian Vecchio has amassed a long resume, including lecturer, representative to the U.N. and judge. But Vecchio is also notably a Vietnam War veteran who chose to volunteer in his second year of college.
Vecchio found draft deferment, especially for college students who could afford to avoid the draft, unfair and decided to join the Army. He served as a paratrooper with the 173rd Airborne Brigade Combat Team during the war and was promoted to sergeant after eight months in Vietnam. After being honorably discharged in 1968, Vecchio went on to college and then law school.
"Originally, I thought I would maybe get a doctorate in English, be an English professor or something," he said. "But I saw a need to continue to try to be active on behalf of society and helping other persons."
Vecchio, a lifelong New Yorker, reorganized New York City's administrative code and, later, the way the city's school boards conducted elections. This led to him working for several years as a representative to the U.N. on behalf of the Electoral Reform Society in the United Kingdom. He has lectured for leadership development programs, at graduate schools and, for the past 21 years, has been a federal judge.
He's also still active in volunteering with the New York chapter of his brigade.
"Vietnam veterans were rejected when we first came back," Vecchio said. "It was difficult to get work. We weren't accepted very well, but we persevered. We ended up looking after each other."
To this day, Vecchio wear his prized silver jump wings badge on his lapel.
Powered By
NEXT STORY: Long Island Power 50