The 2019 Manhattan Power 100
Recognizing the 100 most powerful Manhattanites.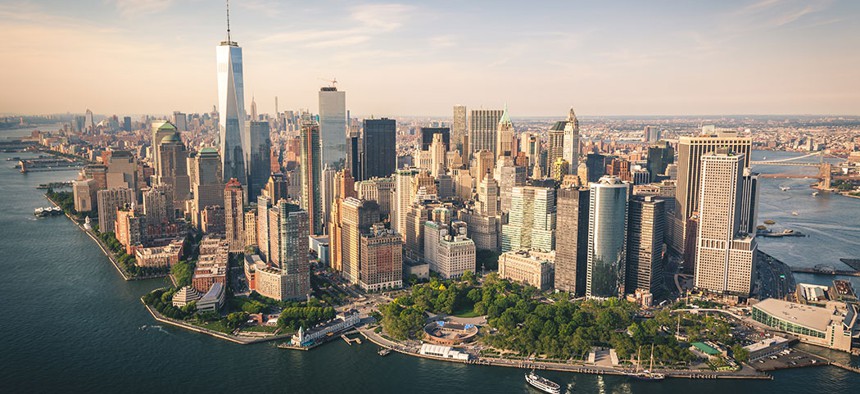 Every so often, a debate flares up over whether Manhattan is or is not "the city." Gothamist explored the issue in 2012 in response to a Williamsburg resident saying he was going to "the city" – meaning Manhattan. The news site's staff was divided on the issue. Last summer, NY1's Pat Kiernan posed the same question on Twitter, asking whether "the city" refers to Manhattan or all five boroughs. Most respondents agreed that it means Manhattan. City & State's own outer-borough experts agreed with that assessment.
The term "the city" reflects, at least in part, Manhattan's reputation as a center of finance, media, marketing, advertising, fashion, culture, real estate and technology – not just in the city or the state, but globally. As such, City & State's Manhattan Power 100 is different than the lists we do covering the other four boroughs. Included alongside local politicians and power brokers are leading titans of industry, tech entrepreneurs and nonprofit executives who still play an influential role on the local level. At the same time, any number of prominent Manhattanites who operate primarily on the national stage do not qualify for this list, which identifies key players in the world of New York politics and government.
We reached out to insiders and experts to compile the list, ranking each person based on their record of achievements, economic influence, philanthropic efforts, the constituencies they represent and, of course, sheer political power. We're pleased to present the Manhattan Power 100.
1. Jerrold Nadler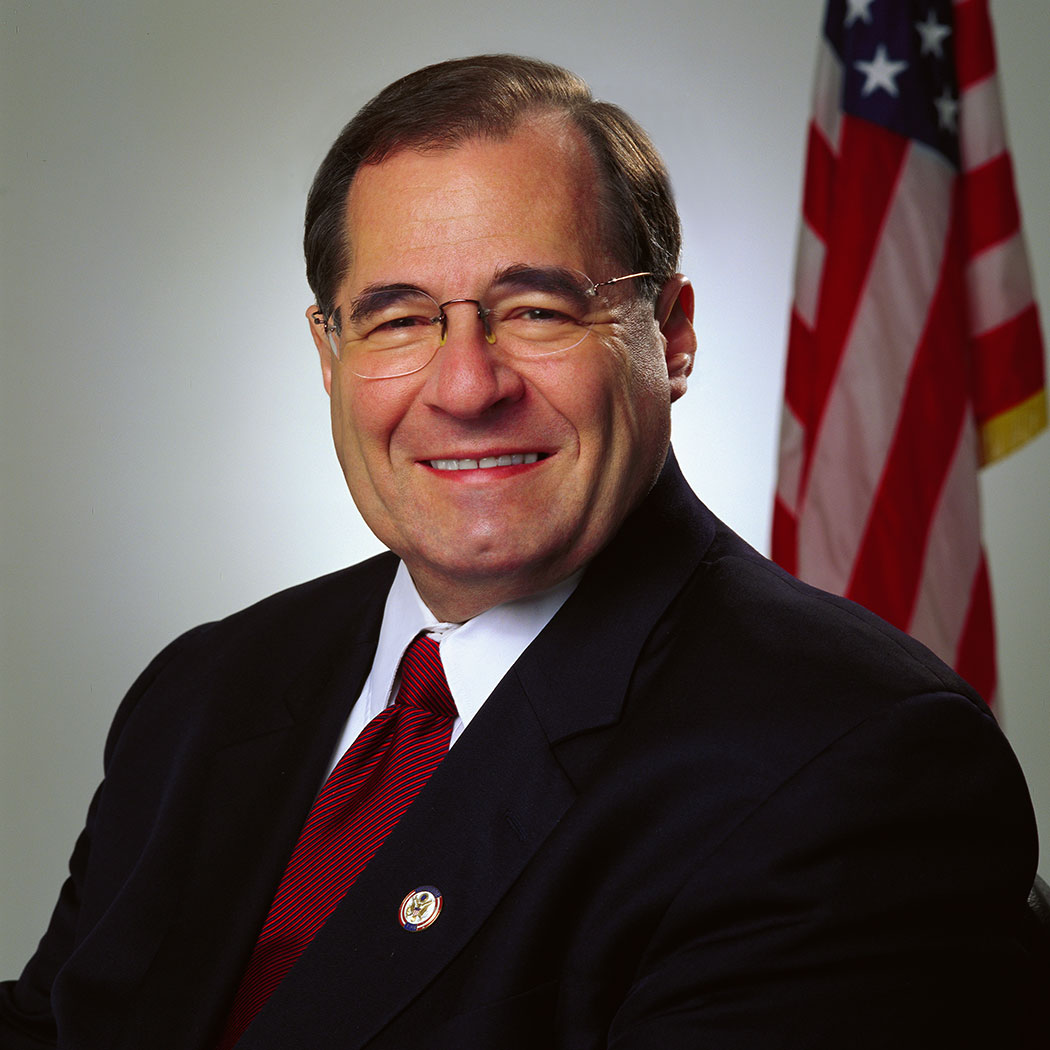 Chairman
House Judiciary Committee
As the man who would lead any impeachment proceedings against President Donald Trump, Rep. Jerrold Nadler has become an increasingly visible figure on the national stage. Since taking over as chairman of the House Judiciary Committee this year, Nadler has picked up where special counsel Robert Mueller's investigation left off, accusing the Trump campaign of seeking to cooperate with Russians trying to undermine the 2016 election and clashing with the White House over access to witnesses and evidence.
But long before the House Democrat ascended to his powerful Washington post, he had built up an influential fiefdom in Manhattan. Starting out as an Upper West Side assemblyman, he overcame several early losses – including for Manhattan borough president and city comptroller – and got elected to Congress in 1992. In the ensuing years, he built a reputation as a kingmaker, playing a pivotal role in Charles Schumer's 1998 Senate primary, then going on to support Scott Stringer and Linda Rosenthal – who both worked for him – as well as Christine Quinn, Bill de Blasio and Eric Schneiderman.
2. Scott Stringer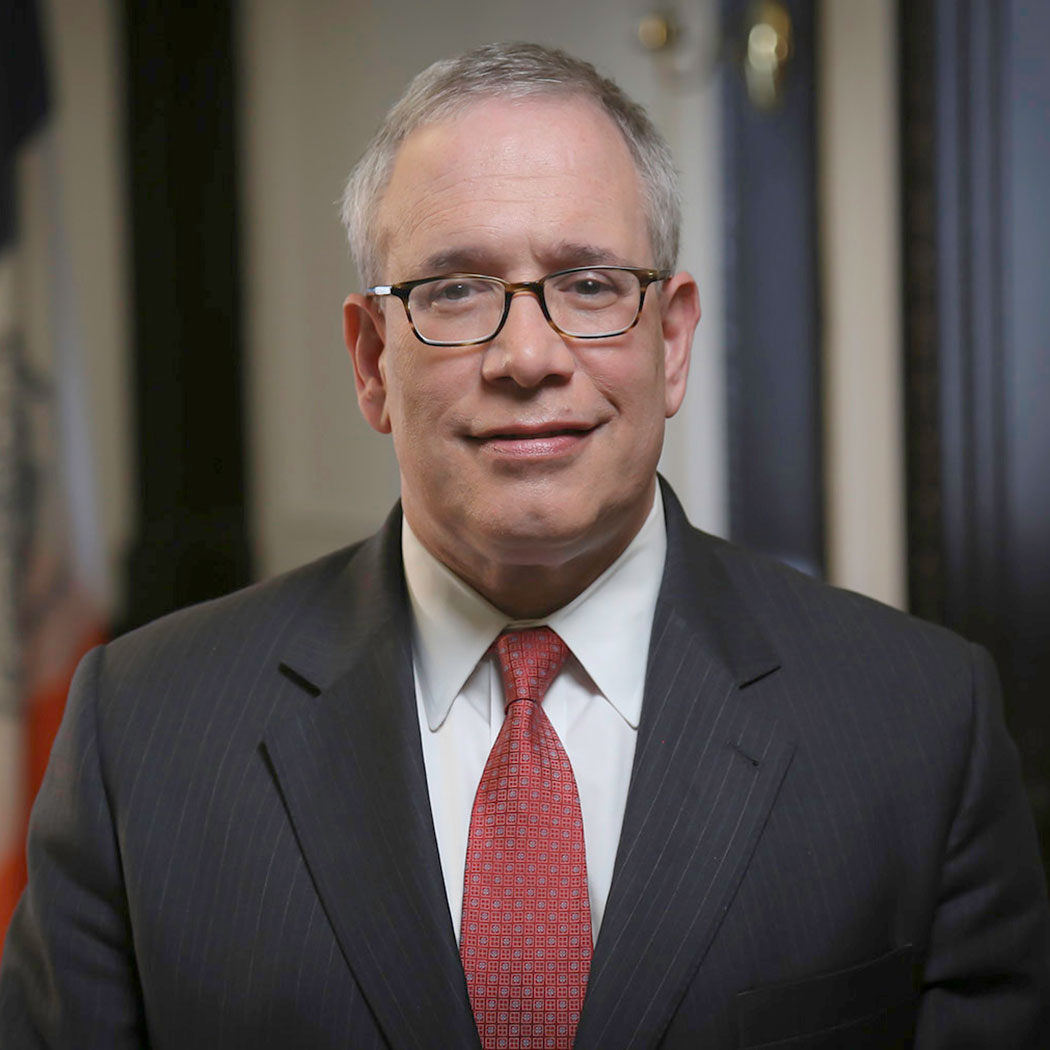 New York City Comptroller
New York City Comptroller Scott Stringer has his sights set on Gracie Mansion, and any chance at a successful bid will start from his home base of Manhattan. The former borough president and assemblyman maintains a loyal following on the borough's West Side. His government reform and affordable housing efforts have made him a favorite with liberals, while his probing audits and press conferences challenging Mayor Bill de Blasio play well in the borough and beyond.
After dropping down from the mayoral race to run for comptroller in 2013, Stringer's best shot to become mayor is in 2021, when de Blasio will reach the term limits of his office. While it's shaping up to be a crowded race and his long tenure in elected office may hurt him among some young progressives, his endorsement of Tiffany Cabán in the Queens district attorney race could position him well in a party shifting further to the left. And as a wonkish politician known for his thoughtful policy proposals, he may stand out as the adult in the room.
3. Corey Johnson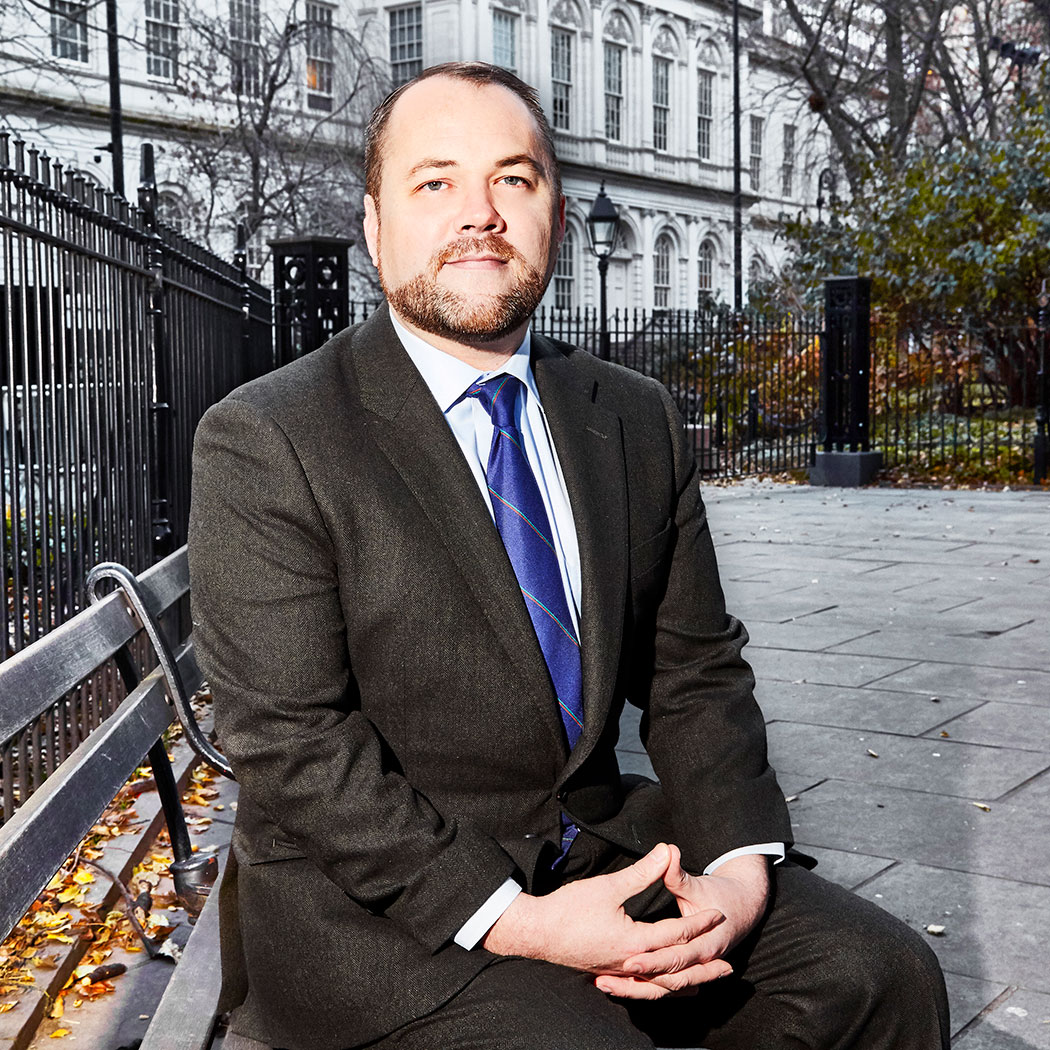 New York City Council Speaker
New York City Council Speaker Corey Johnson's story epitomizes the promise of Manhattan. He moved to Chelsea from small-town Massachusetts, a gay teenager with no college degree and few connections. And he found a home – not on Wall Street or on Broadway, like so many other transplants with big dreams, but in local politics.
That career path has been going pretty well for him so far. He started as a West Side city councilman in 2014, and in 2018 was elevated to speaker – arguably the second-most powerful position in city politics. Since then he's won seemingly unprecedented loyalty and admiration from council members, passed legislation at a breakneck pace and enacted two budgets, framing himself as an adept negotiator with the more politically experienced Mayor Bill de Blasio. All the while, Johnson has carried out a not-so-subtle citywide public relations campaign for his anticipated 2021 mayoral run. His lip-syncing, soul-baring, parade-grooving personality is only half of his pitch, since he's building up a policy record as well. Progressives are taking notice.
4. Gale Brewer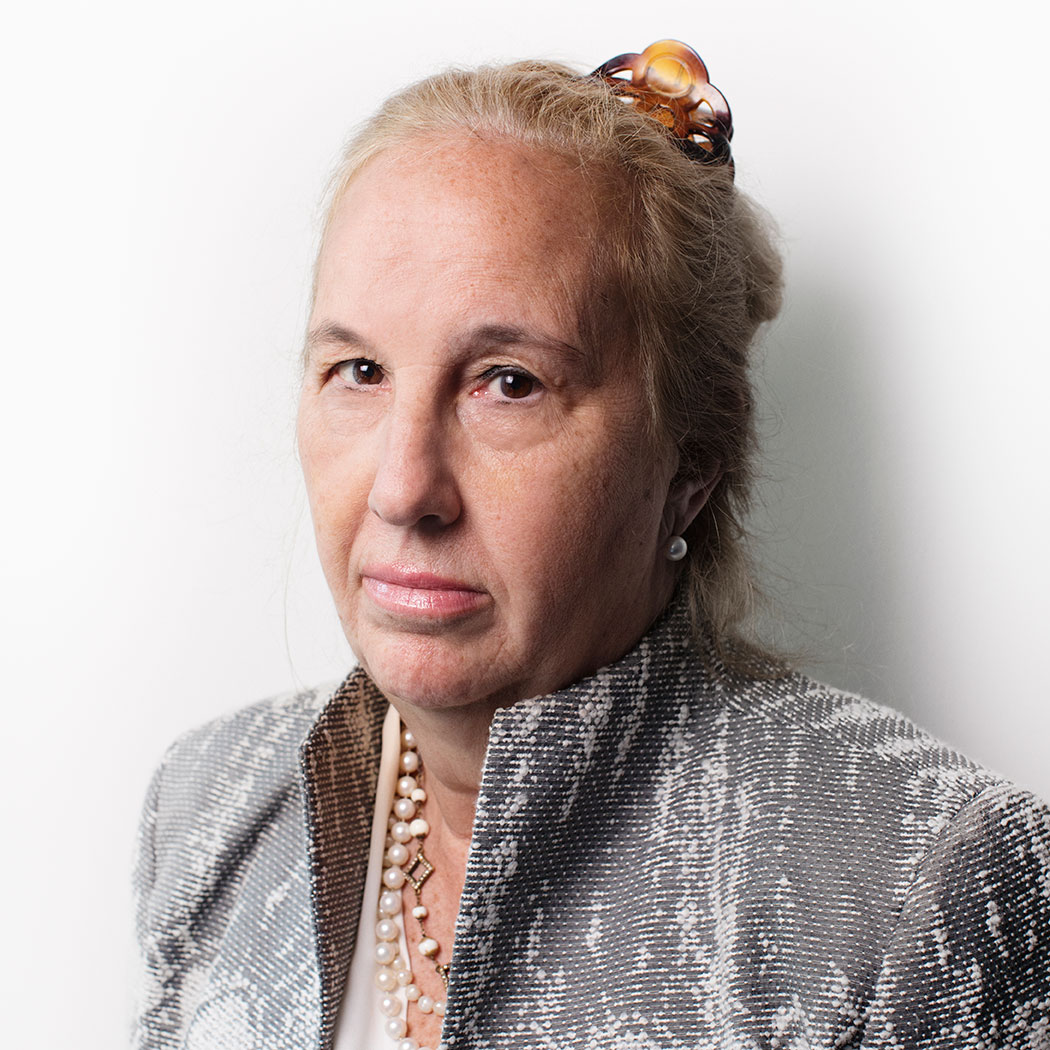 Manhattan Borough President
There is no one in New York City politics as respected as Manhattan Borough President Gale Brewer. Brewer is a straight shooter, and Manhattanites from all corners of the borough – business leaders, advocates and residents, Democrats and Republicans alike – feel like their voice is heard by her. While that kind of support could conceivably translate to a mayoral bid, she wants to keep her focus on Manhattan – and if anything, she may seek her old New York City Council seat in 2021.
In the meantime, she continues to show up at events, hearings and press conferences at an unmatched pace. She digs into the details of everything from rezonings to noise complaints, typically siding with local constituents. She helped shape the East Midtown rezoning, and in recent months she has criticized the approval process for proposed towers in Two Bridges, a pending private sector development at an Upper East Side public housing complex, and the mechanical voids used by developers to make Manhattan's skyscrapers even taller.
5. Stephen Ross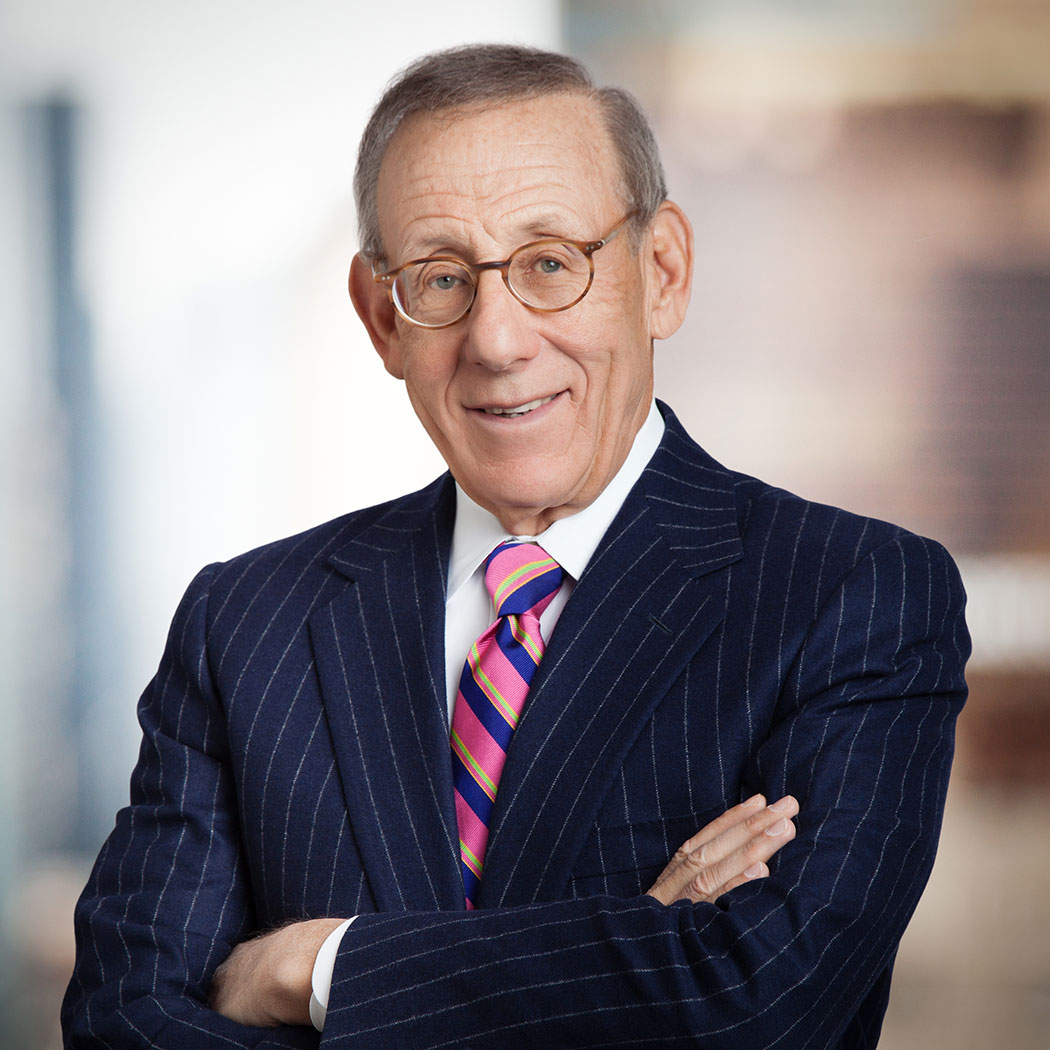 Founder and Chairman
Related Cos.
It hasn't been a great year for real estate in New York, thanks to Democratic lawmakers strengthening state rent regulations. But for Manhattan's top developer, 2019 is going quite well. 
In March, Stephen Ross' Related Cos. opened Hudson Yards, a $25 billion, 28-acre development on Manhattan's West Side that features soaring towers, high-end condominiums, shopping and restaurants. The largest mixed-use private development in U.S. history, it was criticized by some as excessive and elitist, and Gov. Andrew Cuomo and Mayor Bill de Blasio skipped the opening. The Shed, a new arts center at the site, opened recently to better reviews. 
Ross also won a political victory when Related reached a compromise with the Building and Construction Trades Council of Greater New York to end protests over the company's use of nonunion labor at Hudson Yards. However, Ross' generous support for Rep. Sean Patrick Maloney's state attorney general bid wasn't enough to propel him to victory.
The billionaire owner of the Miami Dolphins sits on the boards of influential organizations, including NewYork-Presbyterian, Cornell Tech and the Real Estate Board of New York.