The 2019 Brooklyn Power 100
Recognizing the borough's biggest political movers and shakers.
Brooklyn is a political powerhouse, and not just in New York.
The U.S. Senate Democratic leader, Charles Schumer, lives in Park Slope and has a shot at becoming majority leader in 2021. Rep. Hakeem Jeffries, a power broker in his Central Brooklyn district, is a potential heir to House Speaker Nancy Pelosi. Top prosecutors from Brooklyn – U.S. Attorney Richard Donoghue, state Attorney General Letitia James and District Attorney Eric Gonzalez – regularly make national headlines. Two other local politicians – Borough President Eric Adams, who wants to be the city's next mayor, and Public Advocate Jumaane Williams, who might run for mayor as well one day – are on the rise. And that's not even including New York City Mayor Bill de Blasio, another Park Slope guy who's mounting a long-shot bid for the White House.
In City & State's Brooklyn Power 100, we identify all of the borough's political movers and shakers – and how they stack up against each other.
1. Hakeem Jeffries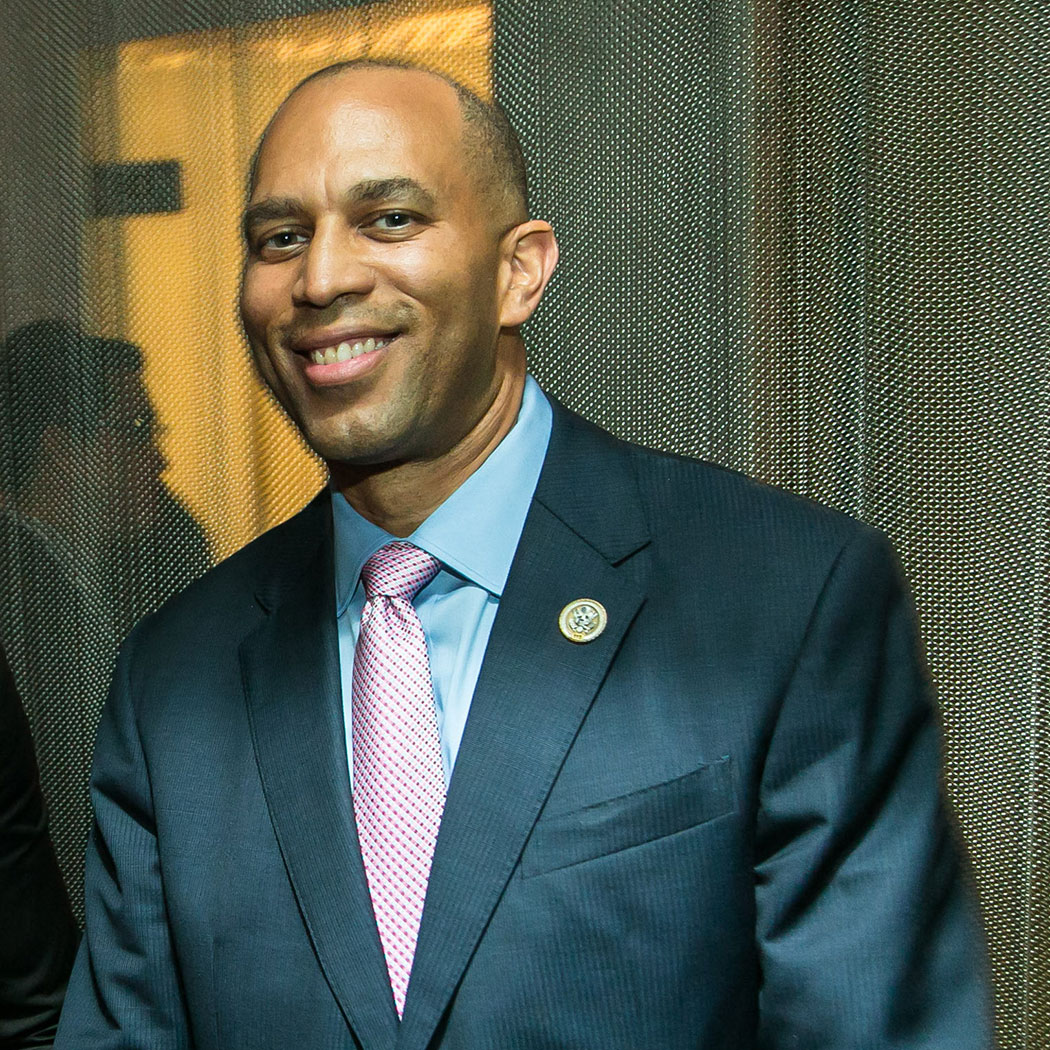 Congressman
Other than Alexandria Ocasio-Cortez, the politician who gained the most from Joseph Crowley's astonishing loss last year was Rep. Hakeem Jeffries. The Brooklyn congressman slipped into Crowley's role as House Democratic Caucus chairman following a narrow victory. Now firmly in the House leadership, Jeffries is one of the few members who could succeed Speaker Nancy Pelosi when she retires. He has displayed impressive communication skills, methodically questioning special counsel Robert Mueller, calling President Donald Trump a "cancer on the presidency," and, most consequentially, keeping House Democrats on message while winning a majority in 2018.
Jeffries is now contending with progressives in his own party, with Ocasio-Cortez reportedly vowing to recruit a candidate to primary him and both camps sniping over social media this summer. Pelosi intervened and the infighting has quieted down, but party divisions are being laid bare now that a majority of House Democrats support impeachment. That will be the toughest decision for many members, and it will be up to Jeffries to keep a divided caucus together.
2. Charles Schumer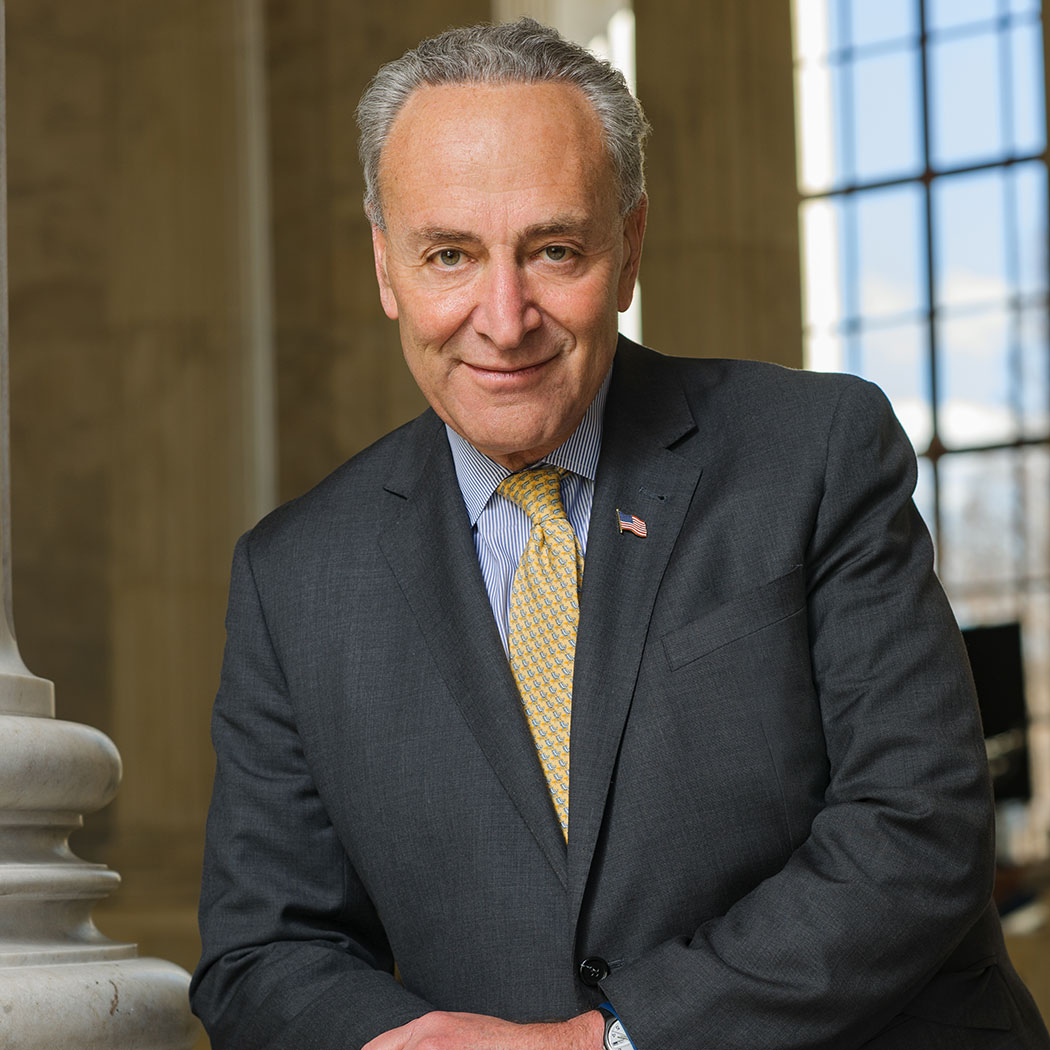 U.S. Senate Minority Leader
Nearly three years after watching his friend Hillary Clinton lose to Donald Trump, U.S. Sen. Charles Schumer is still playing defense. His discussions with the Trump administration over infrastructure spending, particularly the critically important Gateway rail tunnel, have gone nowhere even though Trump agreed that $2 trillion is needed for infrastructure. He couldn't block the polarizing nomination of U.S. Supreme Court Justice Brett Kavanaugh, who was confirmed by just two votes. His efforts to win back control of the Senate, which the Democrats lost in 2014, fell short as his party lost even more seats in 2018. Now the longtime Brooklyn politician must resort to calling on his rival, U.S. Senate Majority Leader Mitch McConnell, to hold votes on matters McConnell would prefer to ignore. Schumer remains respected in the Senate but his popularity at home – where he has many allies and makes a point of visiting each county once a year – hit a new low, with only 47% approval in February.
3. Letitia James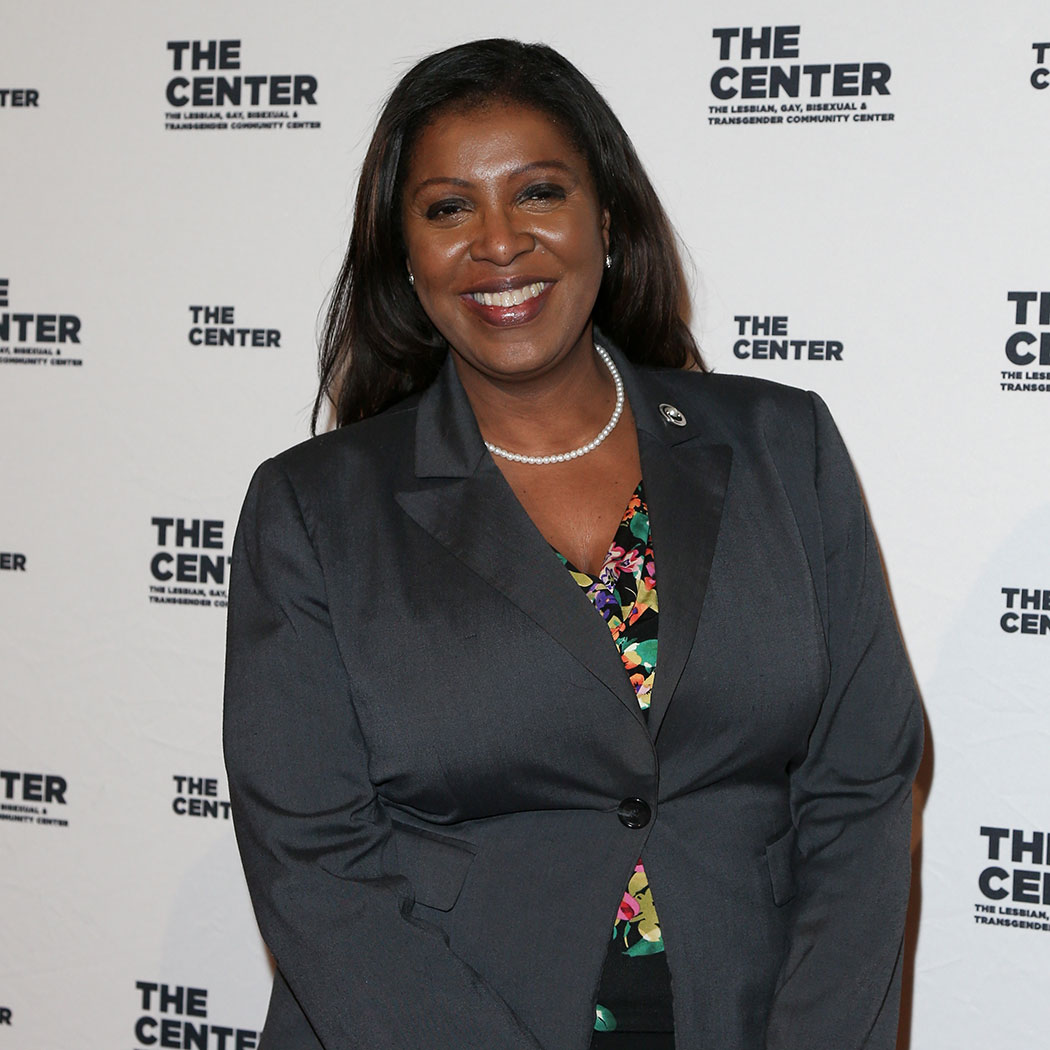 State Attorney General
Letitia James was looking at a bruising primary for New York City mayor 14 months ago when her life changed suddenly. In response to a New Yorker story alleging abuse claims from four women, Eric Schneiderman resigned as state attorney general. The state Legislature could've appointed a replacement and Gov. Andrew Cuomo signaled she was his favored choice. Yet the former Brooklyn councilwoman competed in a primary against several opponents – including Zephyr Teachout, who received a coveted endorsement from The New York Times. James triumphed and made history by becoming the state's first African American woman to win a statewide race. She picked up where acting Attorney General Barbara Underwood left off, scrutinizing Trump's businesses and charities. This year, she has subpoenaed two banks for Trump Organization records, fined the Trump Foundation $8.4 million for wrongful spending, and sued the IRS and Treasury Department for Trump donor disclosure forms. Trump complained in a tweet that James was "harassing" his businesses – as good an endorsement as any.
4. Nydia Velázquez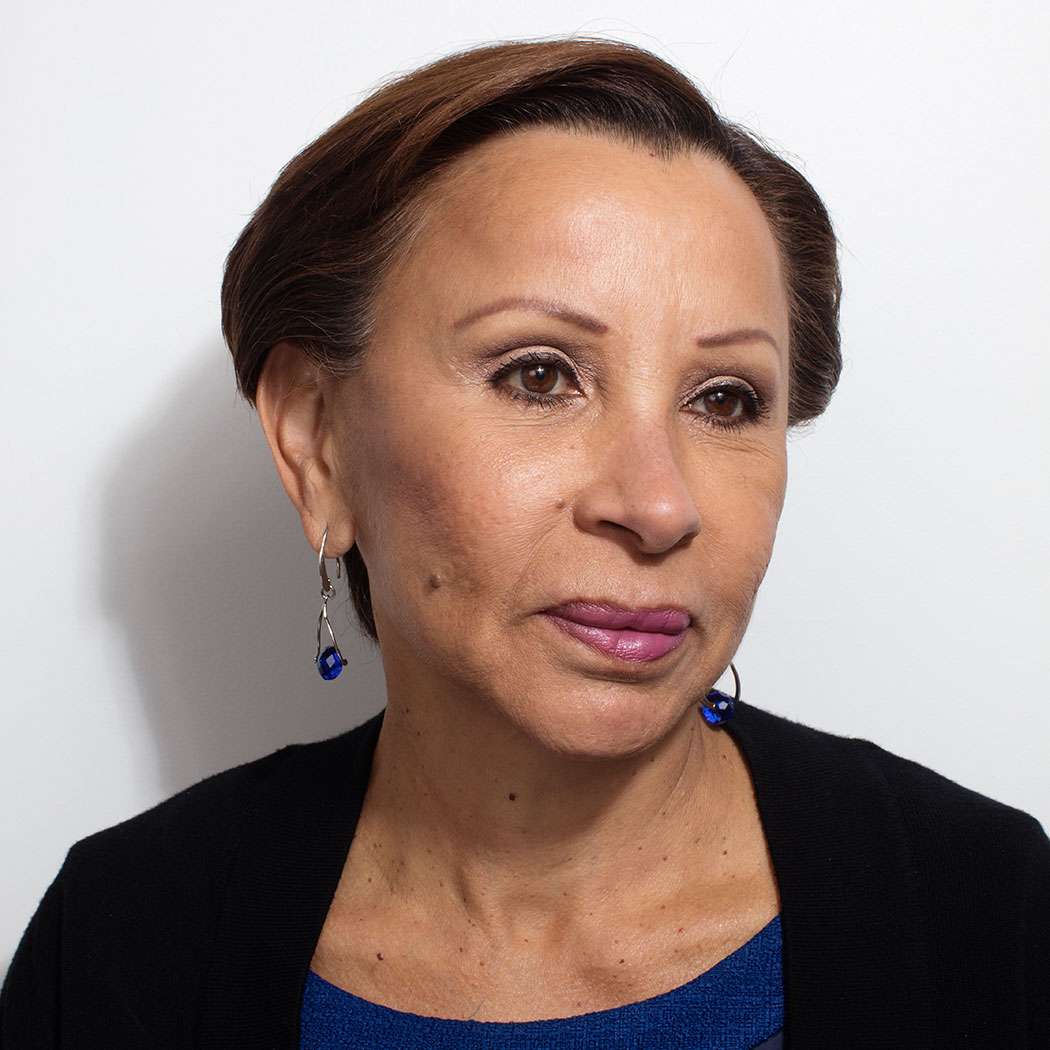 Congresswoman
Rep. Nydia Velázquez didn't want to be spending her spare time rushing to JFK Airport to condemn the detainment of refugees or traveling to Sunset Park to remind local residents of their rights during a U.S. Immigration and Customs Enforcement raid. But as perhaps the leading Latina politician on the national stage in the Trump era, she has been a vigilant watchdog at all hours. Velázquez is one of the few veteran Democrats in the state who commands respect both from insurgents in the progressive wing and the party's establishment. She has served as a mentor for Rep. Alexandria Ocasio-Cortez, counseling her about how to build relationships in Congress. As chairwoman of the House Small Business Committee, the veteran congresswoman has advanced legislation that would allow marijuana firms to utilize loans to gain insurance coverage. And as a prominent Puerto Rican-born federal lawmaker, she has been a staunch advocate for the U.S. territory, demanding federal disaster aid over Trump's objections and successfully pushing for then-Gov. Ricardo Rosselló to resign amid corruption probes and demonstrations.
5. Eric Adams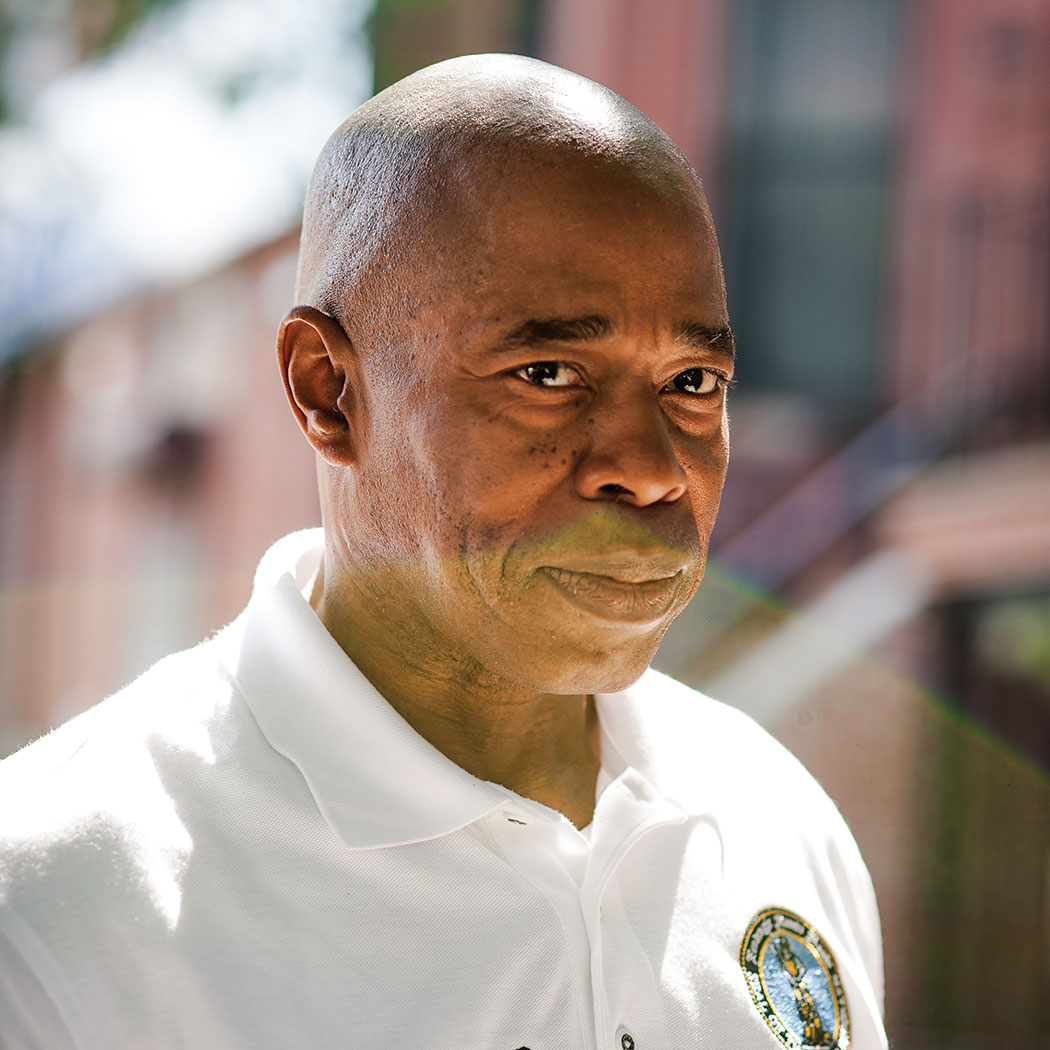 Brooklyn Borough President
No Brooklyn borough president has ever become mayor, and the last borough president in New York City to ascend to Gracie Mansion was Manhattan's David Dinkins. But Eric Adams hopes he could become the first. With Letitia James preoccupied enforcing state law, the former state senator and ex-police officer may have an opening in what will no doubt be a crowded field in 2021. He has outraised his opponents recently, hauling in more than $500,000 over the first six months of the year, although his rival City Comptroller Scott Stringer has more than $2.5 million in his war chest. Adams has been noticeably inserting himself into citywide issues, particularly on public safety and criminal justice. He has rejected the de Blasio administration's plan for a new Brooklyn jail, sought to preserve manufacturing zones and called on cops to maintain their professionalism if Daniel Pantaleo gets fired. Expect to see more of Adams this fall as he tries to fill the leadership vacuum that the mayor left while gallivanting on a presidential bid.