The 2020 Above & Beyond
Recognizing women in the public sector who've made notable contributions to society.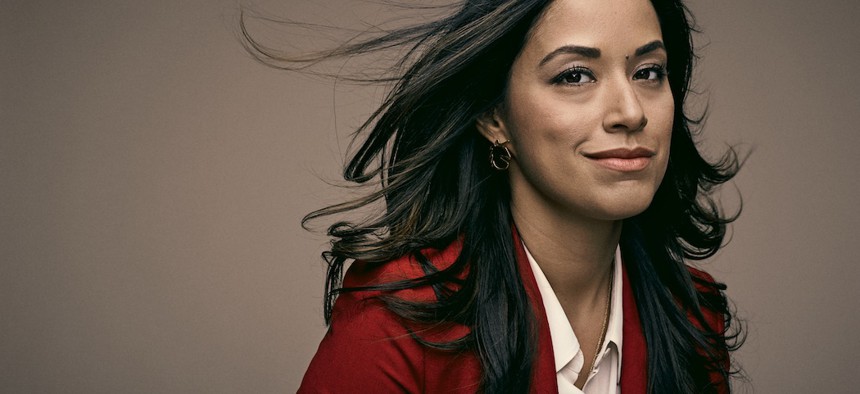 For the past nine years, City & State has recognized the accomplishments of 30 women in the public sphere who've made notable contributions to society. We've honored lawyers, lobbyists, elected officials, heads of nonprofits and business leaders. This year is no different, as we highlight the accomplishments of women in fields ranging from energy to public relations to law.
When we began working on this list a couple of months ago, the coronavirus outbreak was a seemingly minor, distant concern. But as New York City and state grapple with the rapidly growing number of cases and potentially long-term disruptions to daily life, our honorees' work – in fields like social services, telecommunications and health care – takes on a new meaning. Among the women honored on this year's list are the executive director of Citymeals on Wheels, whose organization delivers meals to some 18,000 homebound older adults, the executive director of the New York State Nurses Association and the head of government and community relations for Montefiore Health System. 
Their work and the work of their peers is carrying us through this crisis – as they go above and beyond for us all.
Portraits by Guerin Blask
Profiles by Alice Popovici, Jeff Coltin, Kay Dervishi, Rebecca C. Lewis and Zach Williams
Adrienne Abbate
Executive Director, Staten Island Partnership for Community Wellness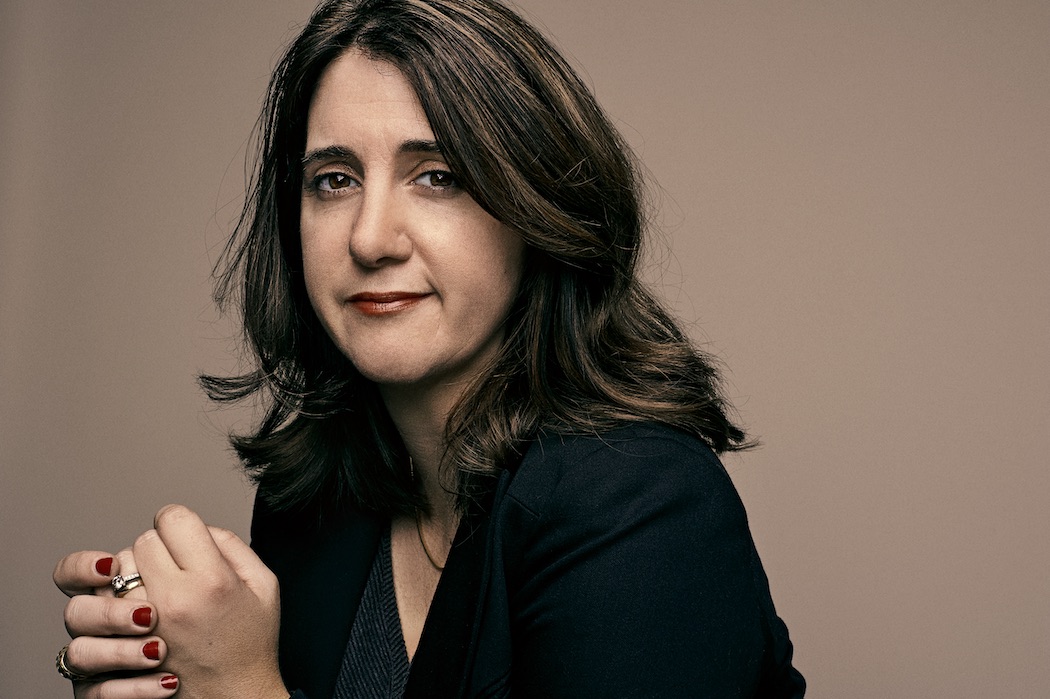 Adrienne Abbate had always been interested in biology, so she pursued a degree in the subject at Reed College, which led to a job in pharmaceutical marketing. But it wasn't a good fit.
"I started to see how industry really shapes behavior and it didn't feel quite right to me," Abbate says of this early job. "The work that I was doing was around creating demand for pharmaceuticals."
She says she "did a 180," going back to school to earn a master's degree in public administration at New York University. Now she leads the Staten Island Partnership for Community Wellness, a public health nonprofit dedicated to improving community health primarily through building coalitions. She began working for the organization seven years ago, as the head of its coalition charged with bringing together doctors, educators, law enforcement officials and other stakeholders to find a way to curb youth substance abuse in the borough. The work paid off, according to data the organization collects, with prescription drug use declining among young people.
Now the organization is aggregating data to address the concerns of communities of color, Abbate says, and bringing resources to schools and neighborhoods where they are needed the most.
"A lot of the work that I've been doing over the years has been in response to corporate-induced disease," she says. "From the opioids to obesity and the food industry, there's all these different factors that are shaping people's behavior."
Rodneyse Bichotte
Assemblywoman
Being a good politician means being a jack-of-all-trades. And nobody knows that better than Rodneyse Bichotte. She attended the prestigious LaGuardia High School of Music & Art and Performing Arts in Manhattan for music but discovered her aptitude for math. She went to college for math, started teaching the subject in New York City public schools and pursued a graduate degree to apply her math toward engineering. She traveled the world working in telecommunications, but decided to switch things up and took an investment banking job on Wall Street. She then moved to politics full time after being elected to the Assembly in 2014.
For those keeping track, that's a handful of disparate career paths and five college degrees. 
"It has a lot to do with my upbringing, being Haitian," Bichotte explains. Growing up in Flatbush, Brooklyn, in a Haitian American household, her mother would tell her in Creole that she needed to learn how to use all her fingers, "which means that you need to know how to have multiple skills." 
Now, she's using all of her skills as the first woman to lead the Brooklyn Democratic Party, a position she was elected to in January. It's quite the turn for somebody who started out, as many politicians do, as an outside critic of the party.
"For the first five years, we didn't get along. But I guess they saw that we'd prefer to be partners than enemies," Bichotte says. "Which was good! Because I needed to understand how and why things are run the way they are."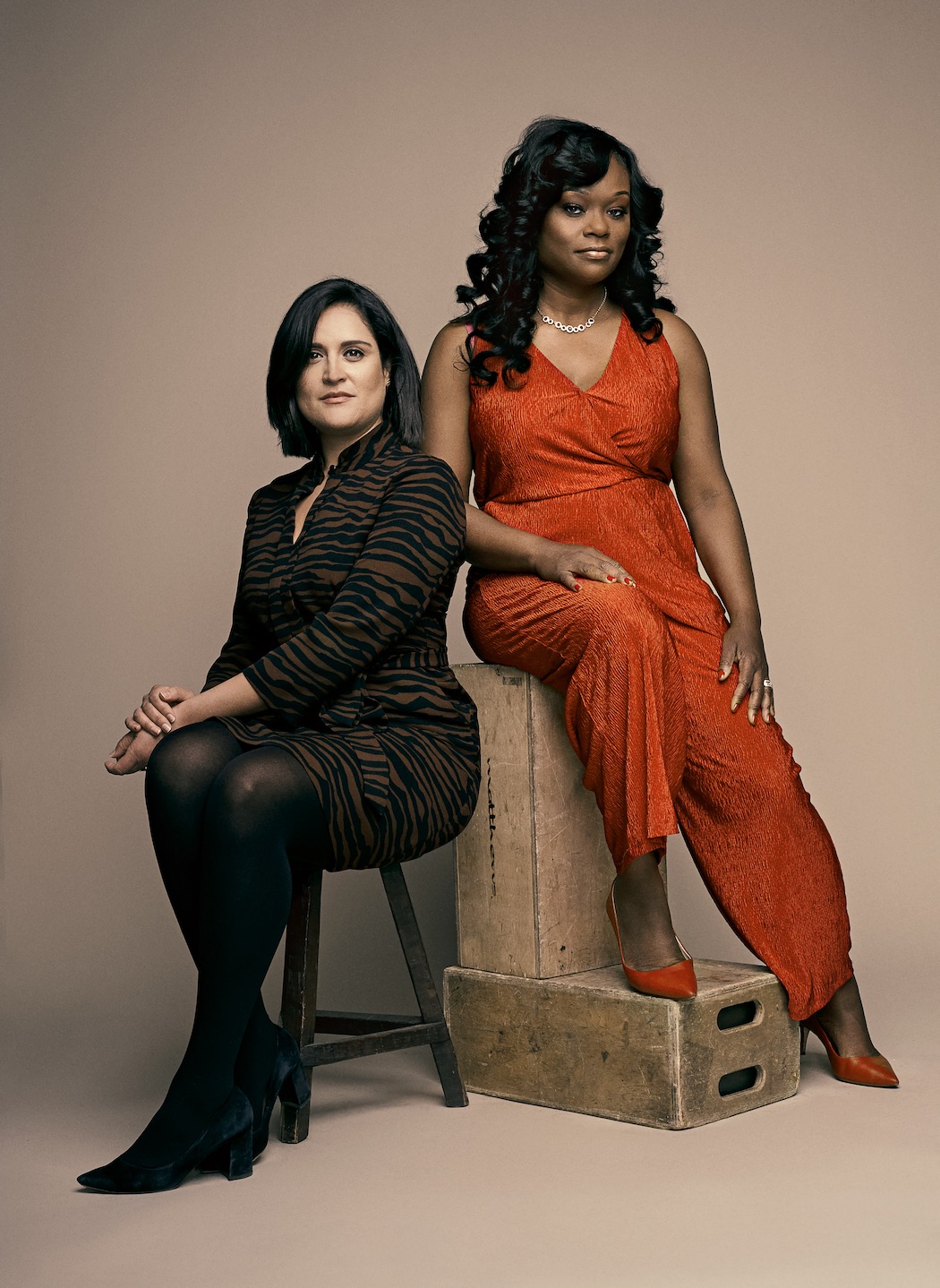 Ana Rua
Head of Government for New York City and state, Crown Castle
Growing up in Bayside, Queens, Ana Rua watched her mother leave the house two hours early every Saturday morning so she could make a deposit at the bank before clocking in for her 14-hour waitressing shift.
These days, people can skip the trip to the bank and make their deposits via smartphone, Rua says. And part of it is thanks to the work done by Crown Castle, which builds and operates communications infrastructure.
"We don't think about those little things," says Rua, who was the director of outreach, innovation and broadband for Empire State Development before landing at Crown Castle. "The little ways that connectivity has changed our lives."
Rua, who was born in Colombia and moved to New York City with her family when she was young, initially began pursuing a career in economics. But an internship at the state Department of Financial Services launched her into "the Cuomo universe," she says – leading to a role as deputy finance director for Thomas Suozzi in his reelection bid for Nassau County executive, and as a finance associate in Gov. Andrew Cuomo's office.
She sees her role at Crown Castle – which has 70,000 small cell nodes and more than 75,000 route miles of fiber-optic cable – as a continuation of her public service work.
"Really, we're just bridging people's lives," she says.
Danna DeBlasio
Vice President, CMW Strategies
Danna DeBlasio says she gets the question about once a week – and no, she is not related to the New York City mayor. (But she and Bill de Blasio once talked about their similar last names and discovered that they both have roots in Naples, Italy.)
DeBlasio, who grew up in a politically active family in Schenectady, says people tend to misunderstand the work of lobbyists. While the word "lobbyist" generally has a negative connotation, DeBlasio says that her work consists of helping her clients – including nonprofits, trade associations and cultural institutions – navigate government policies and giving them "a voice in government." She recently worked with an East Harlem-based nonprofit that was on the brink of closing.
"We struck the right chords to make sure the city was paying attention," DeBlasio says. "We were able to negotiate something to keep those doors open."
Before joining CMW Strategies, DeBlasio spent four years working as a lobbyist at government relations firm Patricia Lynch Associates. She had previously managed the firm's Latino Affairs division, which included helping small-business owners nationwide navigate shifting political landscapes.
DeBlasio is focusing on New York City now, but supporting small businesses is still a big part of her job.
"Small businesses are the lifeblood of our city," she says. "They're an integral part of the landscape of the city."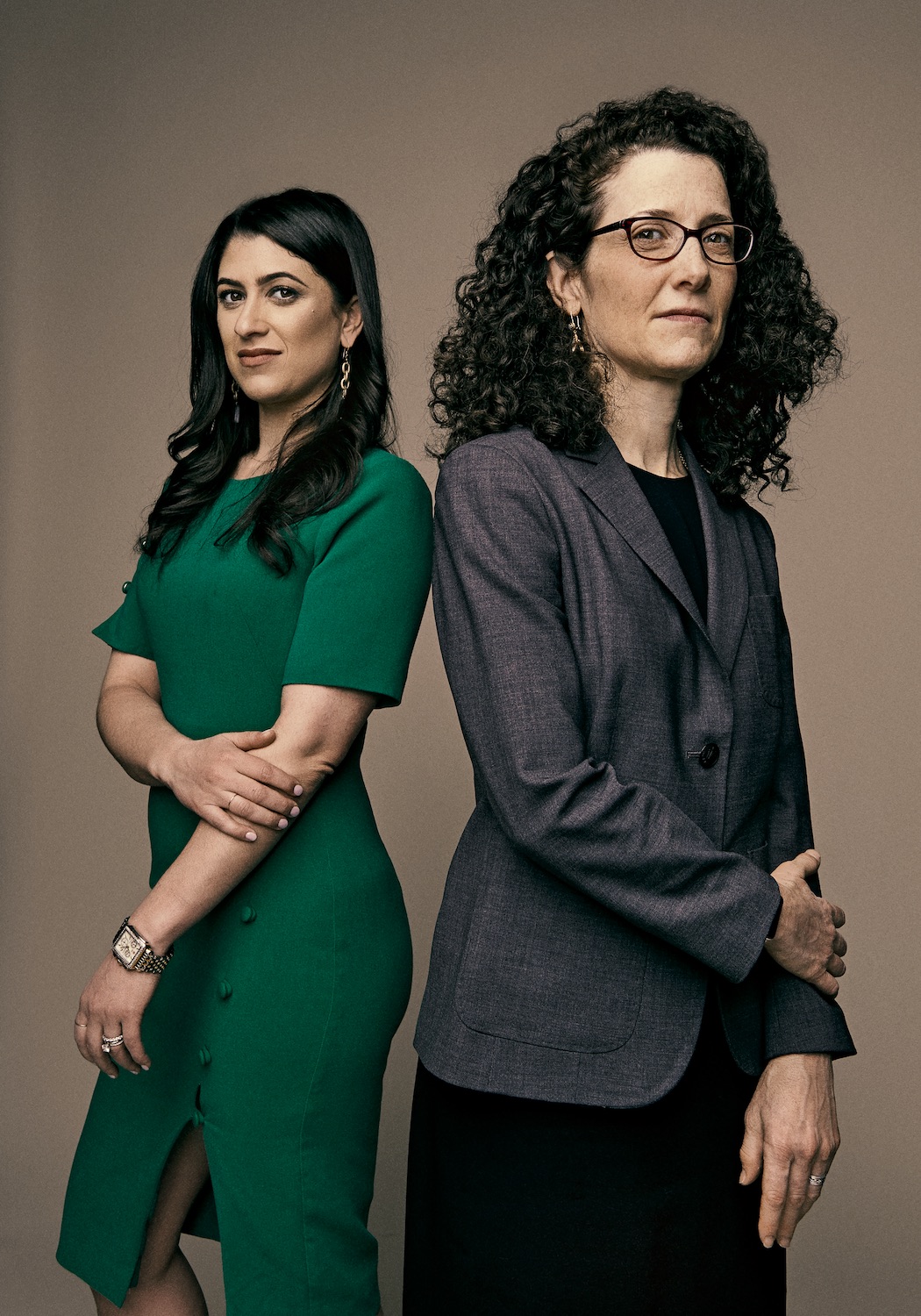 Jacqueline Sherman
Deputy Executive Director and General Counsel, JCCA
Helping children and families has been a longtime priority for Jacqueline Sherman. It's no surprise that she's ended up at the child welfare nonprofit JCCA, where she oversees a range of administrative and financial functions.
Sherman got her start working on issues affecting youth and families in local government, first as a New York City Council staffer and then at the New York City Public Advocate's office. From there, she landed in the New York City Administration for Children's Services, where she worked for then-Commissioner Ronald Richter. When she joined the agency, it was beginning to implement the Close to Home initiative to house juvenile offenders closer to their families.
"Making big picture reform happen, certainly in the legislative arena and in the policy development arena, is significant," Sherman says. "Watching it take shape on the ground is a totally different experience. The rollout wasn't without its challenges and now, looking back, I am incredibly proud of what (the Administration for Children's Services) has been able to accomplish."
As Richter went on to become the CEO of JCCA, Sherman says she saw an opportunity to take on a new career path. Among her proudest accomplishments at the nonprofit is increasingly connecting youth in the child welfare system with services through Medicaid. "We, as an organization, have a tremendous opportunity to expand the transformational support that we're able to provide to young people who need mental health services," she says.
Jill DesRosiers
Chief of Staff, Gov. Andrew Cuomo's Office
Jill DesRosiers is one of the most important officials in Gov. Andrew Cuomo's administration, but you will likely never hear her talking about it. "I'm certainly a behind-the-scenes kind of person," she says. Her job as chief of staff is to keep the governor's office running like a well-oiled machine. That is no easy task considering the size of the state and the scope of the governor's ambitions, but DesRosiers is always keeping an eye on making progress one way or another. "I try to keep all of the trains running on time," she says. On any given day, this could mean managing staff, overseeing executive appointments and organizing public outreach on a broad range of issues.
More than a decade's worth of experience in government has given her plenty of political expertise, but that is not the only trick she has up her sleeve. The North Tonawanda native studied systems engineering at the University of Pennsylvania, and that background has helped her throughout her career. As a New York City Council staffer, she developed a computer program to help lawmakers track constituent issues. Since becoming chief of staff to the governor in early 2019, she has turned to those same skills to help craft and implement campaigns for initiatives like paid family leave. Though some call her an unsung hero of the administration, DesRosiers does her best to share the credit: "It's really the team that makes it happen."
Ruth Finkelstein
Executive Director, Brookdale Center for Healthy Aging at Hunter College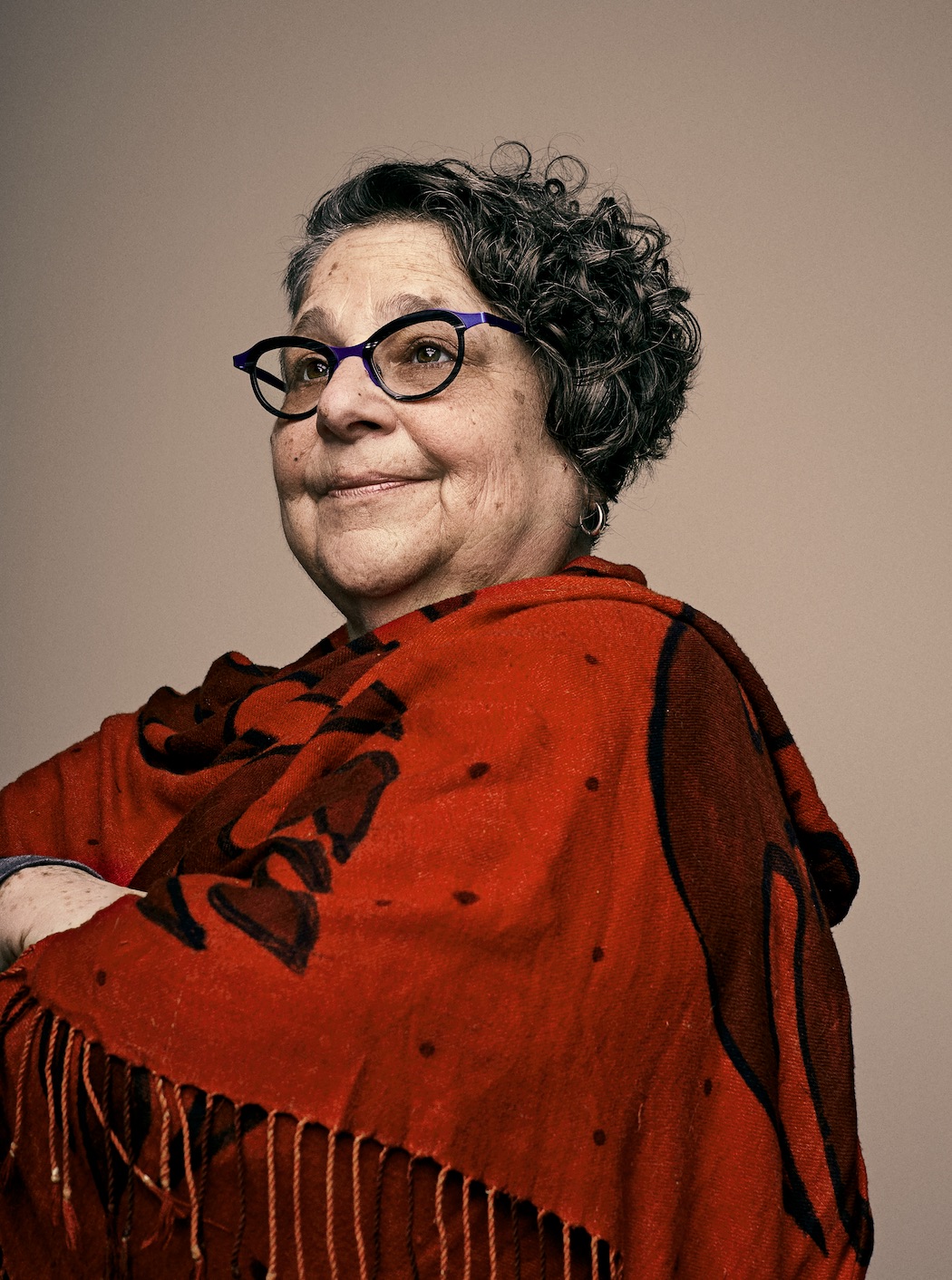 With New York City's older population expected to reach 1.81 million within the next decade – meaning one in five New Yorkers will be age 60 or over – Ruth Finkelstein is sure to play a key role in the ongoing discussion about what it means to grow older.
Affordable housing is one of the main challenges, she says. When older adults are priced out of their neighborhoods and forced to move away, they end up losing what Finkelstein calls "spider webs," which can lead to isolation.
"The spider web is that guy at the bodega in the corner that you walk in, and he knows how you want your coffee, and which newspaper you take," Finkelstein says. "The spider webs are why some older adults like to go to the bank teller, because the bank teller is someone they know and knows them."
Navigating retirement is yet another issue, now that more people are living well into their 80s, despite being expected to retire around 65. She was previously associate director of the Columbia Aging Center at the Mailman School of Public Health and led research initiatives and education programs – including a course educating journalists about aging.
"Employers don't see and understand the value of an older workforce," Finkelstein says. "Instead of recognizing that older workers in many, many, many kinds of jobs are actually equally or even more productive than younger workers, because of what they know about doing their job."
Basha Gerhards
Vice President of Policy and Planning, Real Estate Board of New York
The Hudson Valley native learned from her dad early on to always ask questions. That advice has played a key role in Gerhards' career, where she now sits in the upper echelons of the New York City real estate world. "I feel like every step of my career has been as a way to learn more," she says. Her artistic inclinations led her to study historic preservation at the Savannah College of Art and Design. That is where she got the chance to observe how urban planners were approaching the tricky question of how to rebuild New Orleans after Hurricane Katrina while also honoring its architectural traditions. Gerhards took those lessons with her as a zoning expert at the New York City Department of City Planning and then as deputy director of land use for Manhattan Borough President Gale Brewer. Her pursuit of architectural truth has not slowed down since she joined the Real Estate Board of New York, where she now works with other leaders across the city and state on issues like housing affordability, housing production and homelessness. She asks: "Are we allowing for new landmarks? Are we allowing for new innovation? Are we allowing for new people to come in and enrich the city?" But even on the weekends, little questions still linger – whether they concern the density of a nearby cluster of buildings or the type of zoning that best defines the area around a park. "It drives my family nuts," she says, yet she can't stop.
Teresa Gonzalez
Partner, Bolton-St. Johns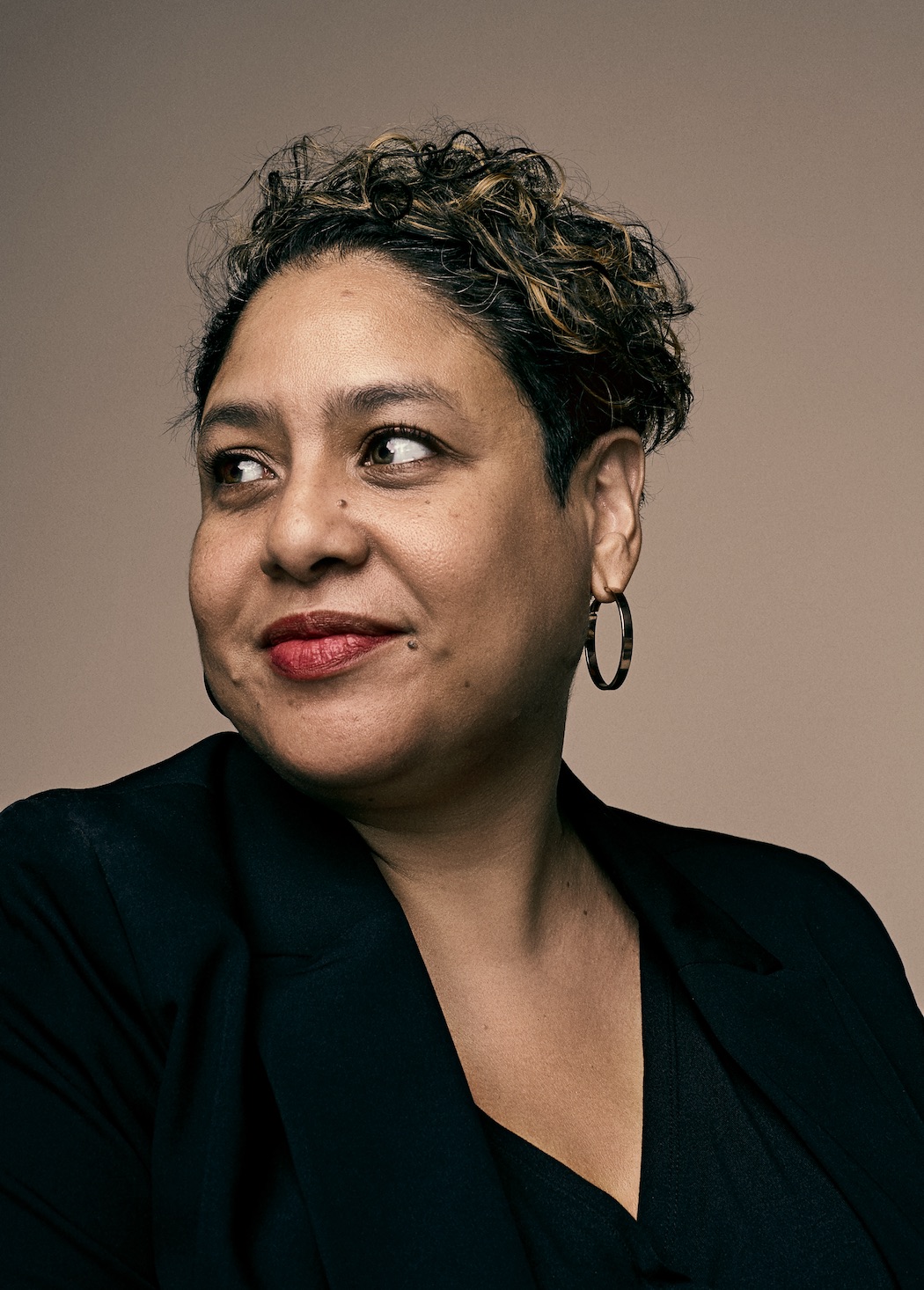 Teresa Gonzalez took a job in public affairs at the New York City Department of Cultural Affairs in 2005, just in time to witness the widespread enthusiasm over "The Gates" by artists Christo and Jeanne-Claude – an iconic art installation that drew tourists from across the world to Central Park. She says the installation boosted the city's economy and created opportunities for organizations to collaborate on programming.
"It wasn't just a public art piece. It was about stimulating arts and discussion," Gonzalez says.
Gonzalez had come to the city Department of Cultural Affairs after working for several arts organizations, and she considers the role a "turning point" in her career. "It allowed me to really understand and really think about how all the pieces fit together in New York City," she says. 
After several other jobs – including as communications director and chief of staff in the New York City Mayor's Community Affairs Unit under former Mayor Michael Bloomberg and as vice president of strategic partnerships at the Brooklyn Bridge Park Corp. – Gonzalez now handles government relations, community engagement and land use matters at one of the city's top lobbying firms. 
"Lobbying has some way to go when it comes to diversity," says Gonzalez, who is Puerto Rican. "I was fortunate in my career to have strong women – and particularly strong women of color – to pave the way for me. … I want to continue to carry that torch forward."
Victoria Graffeo
Partner, Harris Beach
After Victoria Graffeo was appointed as senior associate judge on the state Court of Appeals, she worked under then-Chief Judge Judith Kaye. Graffeo says her former boss and mentor stressed the importance of collegiality and the collaborative tradition of the Court of Appeals – and also coached her on how to become a better writer.
"She was a marvelous writer," Graffeo says of Kaye. "I learned the importance of clarity of expression."
It's a lesson Graffeo – who currently leads Harris Beach's Appellate Practice Group – now shares with the younger attorneys at the firm.
Looking back on the past several decades, Graffeo says she brings a "unique background" to the firm, which includes experience working in all three branches of government. After working in the state Legislature, she became the state's solicitor general, managing its appellate cases. She then began her career as a judge, which took her to the state Supreme Court, the Appellate Division and finally the Court of Appeals.
"It was very meaningful work," says Graffeo, who now uses her wealth of experience to weigh in on a variety of cases. When she is not handling appeals and commercial litigation in federal and state courts or working on international cases involving New York law, she ice-skates and plays golf.
"You have to have a winter and a summer activity," she adds.
Stacey Hengsterman
President and CEO, Special Olympics New York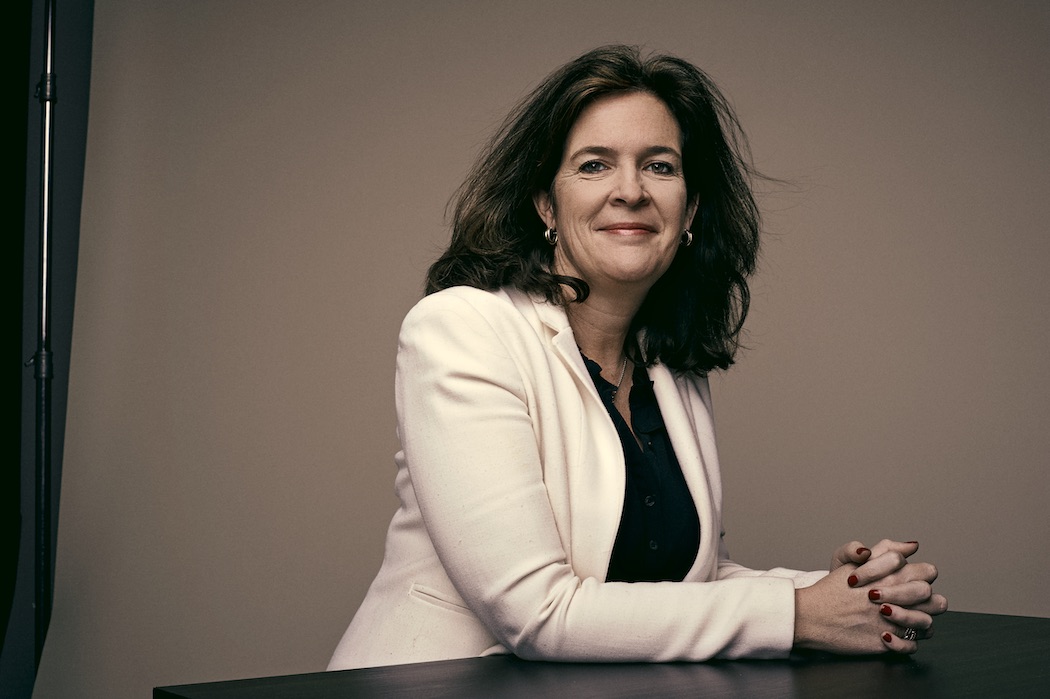 Stacey Hengsterman spent most of her career working in government relations at the State University of New York and then going home to champion the needs of her 15-year-old son Alex, who has Down syndrome. But in July 2018, when she took over at Special Olympics New York, her personal and professional advocacy skills collided. "I always had incredible respect for Special Olympics – so it was a great honor," she says. "But it is also personal for me."
Hengsterman spends her time at Special Olympics New York trying to raise awareness about people with intellectual disabilities, a community that is not often visible to the public. She says most health care professionals are not prepared to provide information and support to the families of individuals with intellectual disabilities, and the organization is working to make information and health screenings more accessible.
"I learned more in my first week on the job about health disparities facing my son than I learned in 15 years of being his mom," she says.
One of the programs Hengsterman oversees is Unified Sports, an athletic program that works to increase social inclusion through shared sports training and competition.
"Our goal is to build a generation that values inclusion and diversity," she says. "Now our students, because of the Unified (Sports) movement, are growing up knowing that everybody really is the same. Everyone has a bit of difference, but it doesn't mean you can't be friends or teammates."
Shirley Ann Jackson
President, Rensselaer Polytechnic Institute
"My father always said, 'Aim for the stars so that you can reach the treetops,'" Shirley Ann Jackson remembers. And she heeded that advice.
Jackson grew up fascinated by all things science, from the bumblebees she found in her backyard to racing down the street with her sister in homemade go-karts in their northwest Washington, D.C., neighborhood. (Jackson's father helped design the go-karts for optimum speed.) A theoretical physicist recognized for her long career in public service, including as president of Rensselaer Polytechnic Institute, Jackson is known for many career firsts – such as being the first African American woman to receive a doctorate from the Massachusetts Institute of Technology.
A former chairwoman of the U.S. Nuclear Regulatory Commission (appointed by President Bill Clinton) and co-chairwoman of the President's Intelligence Advisory Board (appointed by President Barack Obama), Jackson also served on the U.S. Secretary of State's International Security Advisory Board, among other significant roles. 
"We educate our students not just for a job but for life," Jackson says, adding that Rensselaer Polytechnic Institute provides opportunities for students to get involved in the surrounding community. "It's also a question of what kind of people they become."
Since taking over at the university in 1999, Jackson has presided over more than $1.25 billion in investments to upgrade facilities for biotechnology, media and performing arts. The school also boasts the most powerful supercomputer at a private university in the nation.
Jennifer Jones Austin
CEO and Executive Director, Federation of Protestant Welfare Agencies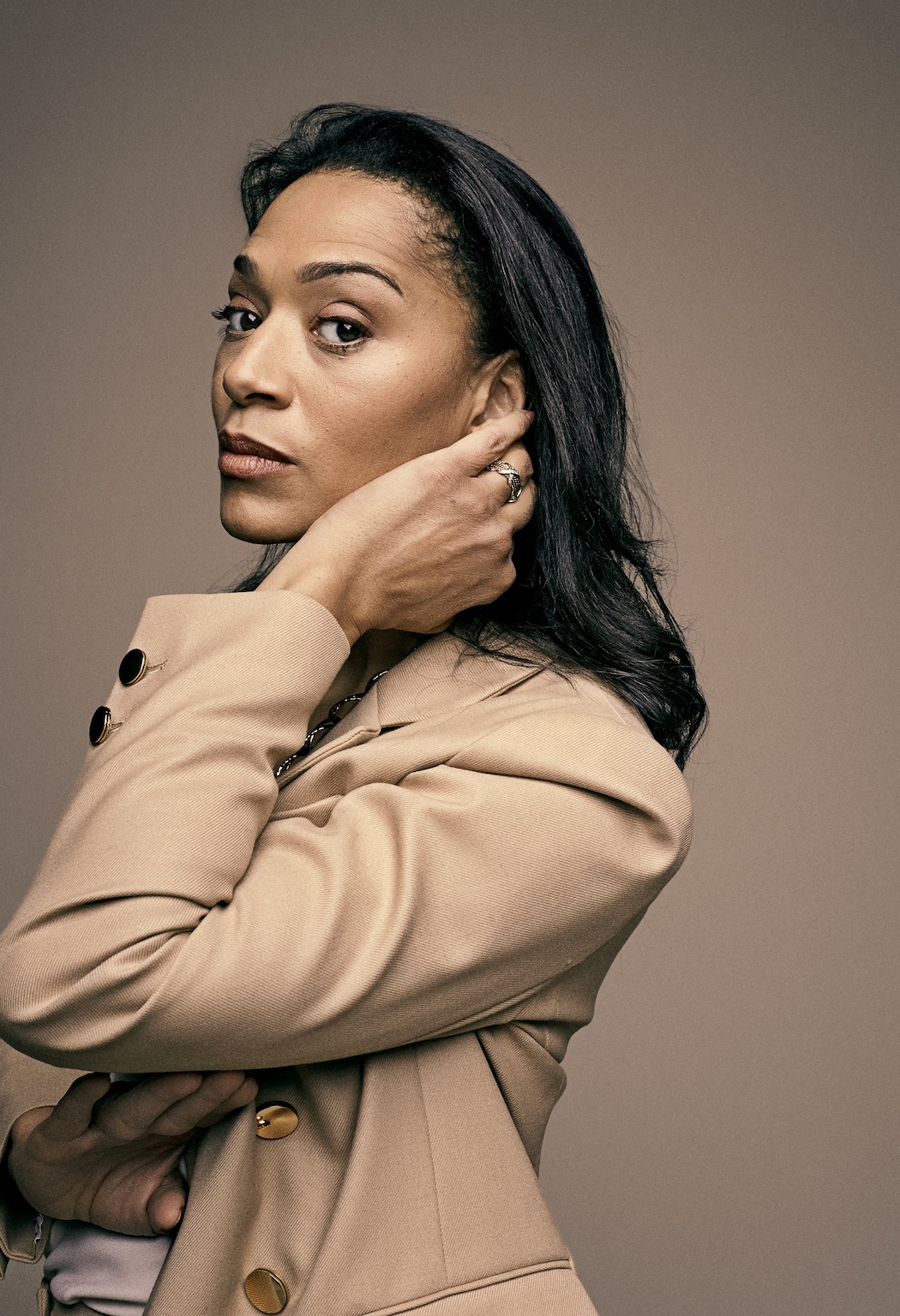 Growing up with a father who was a pastor and civil rights activist, Jennifer Jones Austin saw from a young age how religion and social justice were often intertwined. She has carried those values into her job leading the Federation of Protestant Welfare Agencies, an advocacy organization advancing the needs of low-income New York City residents through its network of faith-based groups.
"Over the last 15 (to) 20 years, I've often wondered where is the faith community in leading issues of educational disparities, wealth disparities, income disparities and how that plays (into) everything from housing to health needs and more," she says. "And so coming to FPWA, again, presented this opportunity to engage with the faith community and to help the faith community with skills-building in advocacy and policymaking to help position them at the table to effect change on social issues."
Her efforts to fight poverty have been naturally informed by her extensive background on the other side of the table in government. She served as New York City's first family services coordinator during Mayor Michael Bloomberg's administration as well as the civil rights deputy bureau chief in the state Attorney General's Office, in addition to other roles in city government.
"My work in policy has helped me appreciate that you can only effect change for the masses if you are working in that space," she said. "You can do good work in not-for-profits, but you can only help the people who are before you."
Pat Kane
Executive Director, New York State Nurses Association
In 2011, Pat Kane led a revolution by running for a spot on the New York State Nurses Association's board with a slate of candidates who wanted to democratize the group and shift it to act more like a traditional labor union than just a membership organization. She won the election, but when the group's leadership wouldn't sit her, she sued – and won.
She also won in the long run because, in December, she took over as executive director of the New York State Nurses Association, leading the statewide union with more than 40,000 members. "My schedule was always busy, but it's definitely different than what I was doing before," Kane says.
That's quite the understatement from somebody who spent more than 30 years as a nurse and left her job working on open heart surgeries at Staten Island University Hospital in 2016. But her shift to full-time organizing has paid off. She worked to save the Affordable Care Act from being repealed. She helped flip Staten Island blue with Rep. Max Rose's victory in 2018. And she even ran for an Assembly seat on Staten Island's North Shore, but lost in the 2018 primary. Kane says that race helped prepare her for her new position with the nurses association. Now she's pushing for an ambitious legislative agenda in Albany and, of course, hoping to grow her union.
"All the things that we are advocating for," she says, "are ultimately things that will give patients better care."
Bharati Sukul Kemraj
Senior Associate, Patrick B. Jenkins & Associates
Bharati Sukul Kemraj's consulting job at Patrick B. Jenkins & Associates is taking her back into the Bronx community where she grew up – but she's seeing it from a new perspective. Kemraj is doing community outreach for the Metro-North Railroad stations that are coming to the Bronx as part of the Penn Station Access project.
"It's amazing to see how something is coming to fruition that the community wants," Kemraj says.
Kemraj – whose family moved to the Bronx from Guyana, a small country on South America's northern coast – has deep roots in the borough's Hindu community. After jobs with Bronx borough president's office, Bronx Community Boards 9 and 11, the Bronx Chamber of Commerce and BronxNet television – "that was just like the doors to the Bronx," she remembers – she knows the borough inside and out.
The community reporting job at BronxNet gave Kemraj an opportunity to meet stakeholders and learn about local issues ranging from art to business to politics. Once she started making contacts it was "one opportunity after another," she recalls. That's how she met her current boss, Patrick B. Jenkins, and her previous boss, Ruben Diaz Jr.
Though Kemraj's schedule is already packed with several ongoing projects in the community – including a dance program and a television show – she says she tries to make the most of every minute and spends her commute brainstorming ideas for more projects.
"How do we connect resources to those in need?" she asks herself. "Everybody wants quality of life."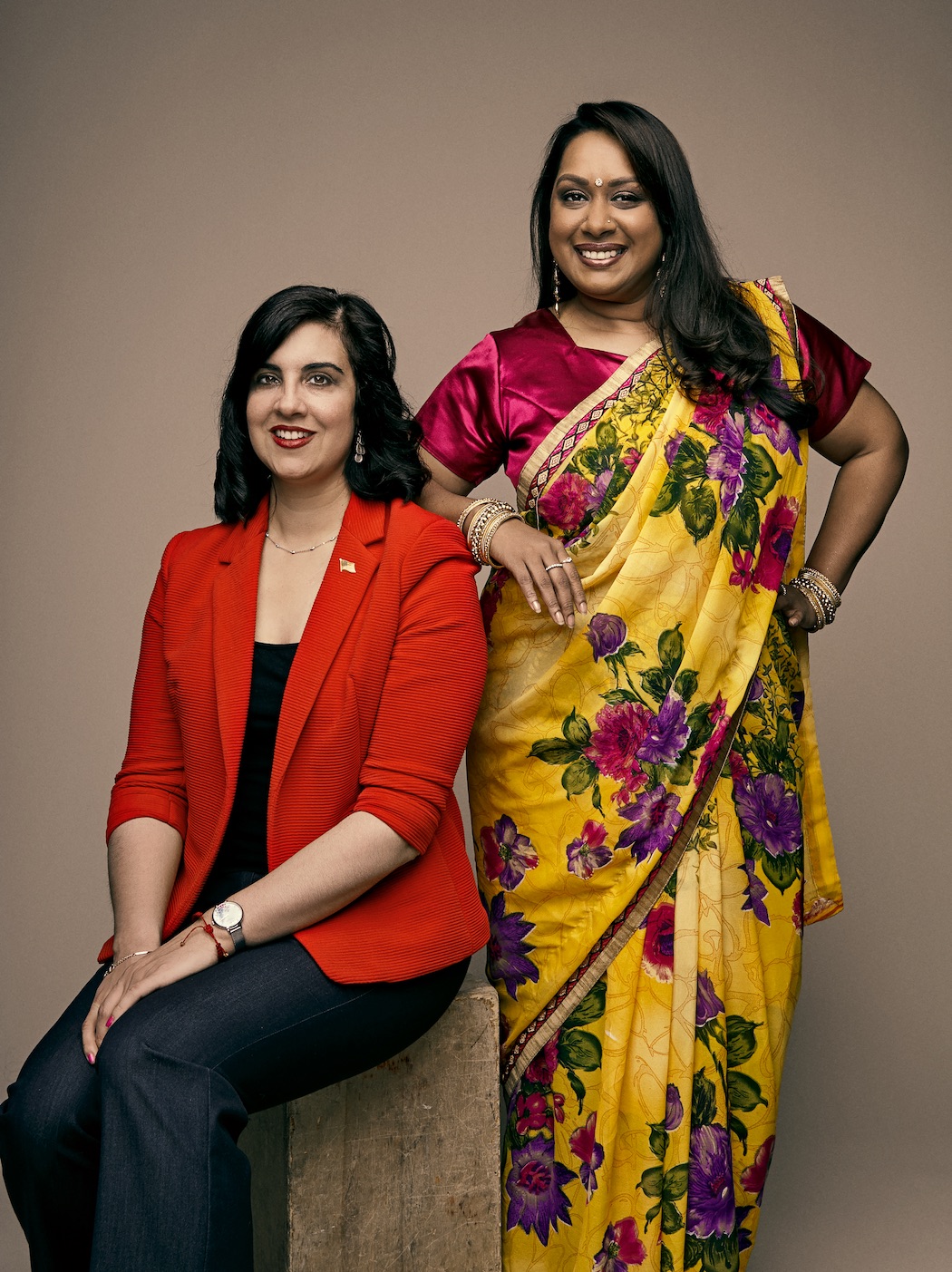 Nicole Malliotakis
Assemblywoman
Assemblywoman Nicole Malliotakis has been in the minority her entire elected career. The Assembly, where she has served for nearly a decade, hasn't been ruled by the GOP since the 1970s and likely won't be for the foreseeable future. Now she's running for Congress to join the Republican minority in the House. But that doesn't mean she sees her role as moot. "Our most important thing is to hold the majority accountable," Malliotakis says. "You need a very vocal and passionate and energetic opposition in the minority, and I always try to bring that passion to my fight."
That's why she decided to run for New York City mayor against Democratic incumbent Bill de Blasio in 2017. Malliotakis wanted to bring attention to issues she felt de Blasio was falling short on by running a spirited campaign. "I knew my chances of winning were slim," she says. "But I was also able to influence some real attention to issues that my constituents were suffering from."
Malliotakis says she likes to run against incumbents because she wants to hold them accountable, much like how she sees her vital role as a member of the legislative minority. It's how she first won her Assembly seat, it's how she ran for mayor and it's how she's running for Congress. She wants to offer passionate, vocal opposition to New York Democrats and is willing to put her Assembly seat on the line to do it.
Brianne Kohs Nurick
Executive Vice President and Managing Director, Burson Cohn & Wolfe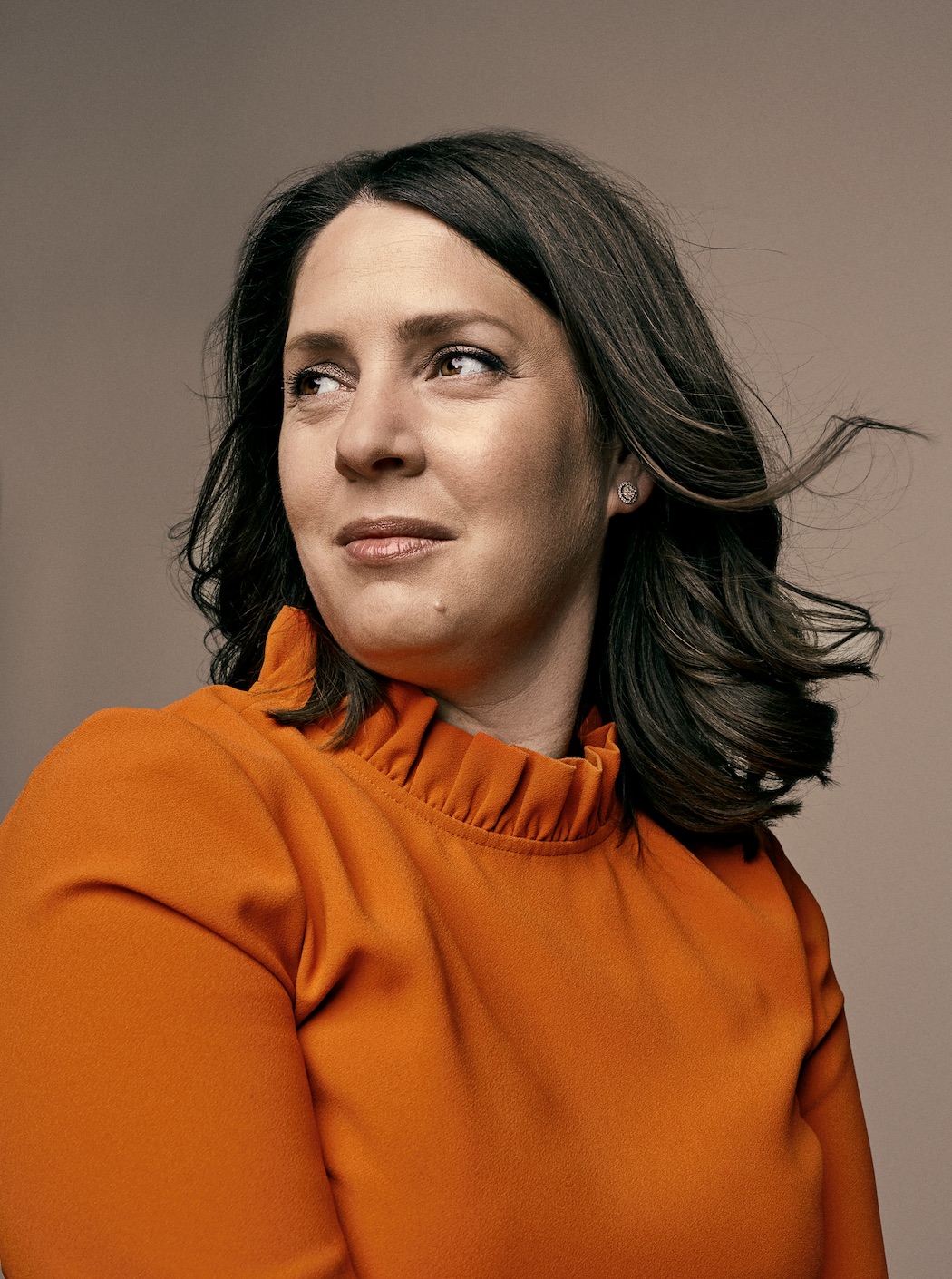 Data breaches, workplace violence and executive misconduct are potential public relations landmines for the average company. But for Brianne Kohs Nurick, public relations crises are just part of an average workday.
"No day is ever the same," she says of her role at communications firm Burson Cohn & Wolfe. "Every day I'm presented with a new challenge."
Kohs Nurick, who has always been interested in politics, got a job at the U.S. Department of Energy shortly after graduating from George Washington University. Over the next few years, she rose up the ranks to senior adviser for communications before leaving the public sector for a job handling public affairs at what was then Burson-Marsteller. Four years later, she was on the move again – this time to the New York City area, where she would continue to handle crisis communications for the firm while looking to broaden her horizons beyond Washington, D.C. Her husband (they were married shortly after the move) had just accepted a new job in the area. Kohs Nurick has continued her work helping companies manage their reputations by developing plans to mitigate potential problems. She works with clients in a wide range of industries, including energy, chemicals, entertainment, education and health care.
When Kohs Nurick is not at work, you might find her on a running path somewhere in the city. A self-described "novice runner," she ran her first half-marathon last year.
Cara Marino Gentile
Executive Vice President, Marino
In the nearly two decades since she joined the strategic communications firm founded by her father, Cara Marino Gentile has watched the media landscape shift dramatically – and it's transformed the way she approaches communications campaigns for her clients.
Instead of simply putting out a press release, she might use social media or targeted advertising as part of a branding campaign.
"We try to look holistically at the whole picture," says Gentile, whose clients include JFKIAT and Con Edison Clean Energy Businesses. "If a client is trying to do X, we figure out what are the different ways that we're going to help them keep it fresh."
Since the energy industry has also undergone a great deal of change, part of her strategy at Con Edison has shifted away from talking about energy efficiency improvements and opening up new markets to discussing the utility's nationwide solar development. At Kennedy Airport, Marino has contributed to the firm's communications efforts around the expansion of Terminal 4, which includes promoting new restaurants. 
Gentile says she is proud of helping to grow the family business over the past couple of decades, including adding clients in the lifestyle, nonprofit, higher education and cannabis sectors.
"It's really been exciting," says Gentile, who spent a year at Ogilvy before joining Marino. "It's been a good 20 years."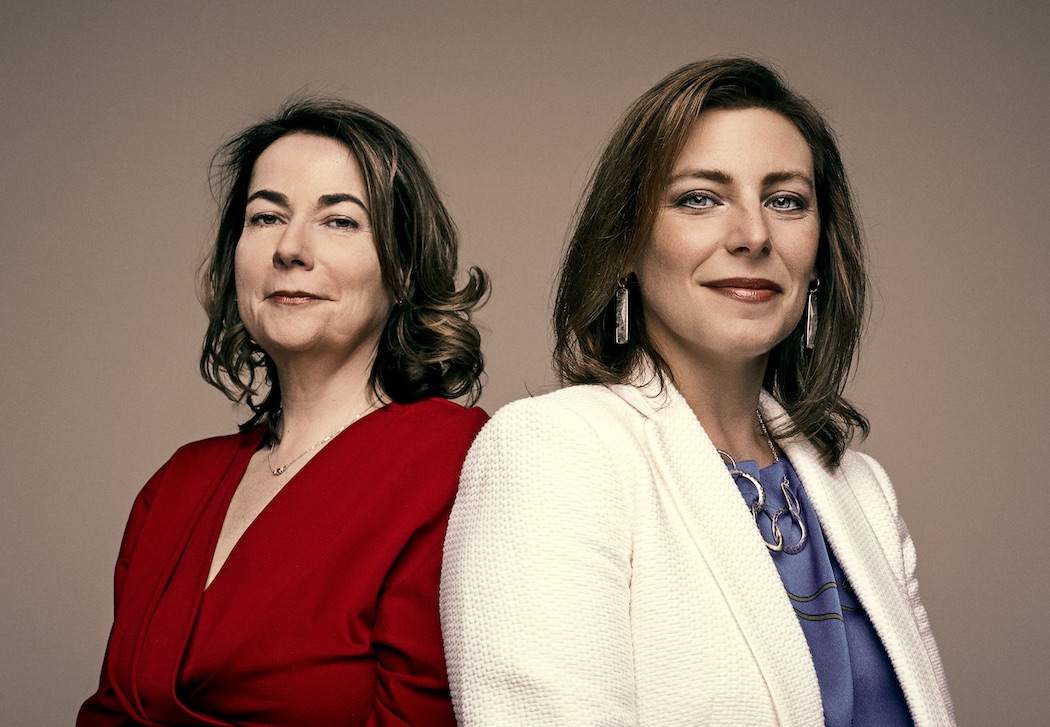 Carole Wacey
President and CEO, Women Creating Change
When Carole Wacey stepped into the lead role at the Women's City Club of New York in 2017, she launched an initiative to examine the more than 100-year-old organization's mission. She led efforts to change its name from one that sounded like "women sitting around having tea," she says, to one that suggests positive action. And she met with community leaders to find out how to reach more women from underserved communities.
"Part of it is also really understanding: Where are the opportunities?" Wacey says. "When we think about underserved women – they're often heads of household, they often have little kids." 
Wacey is overseeing the development of a citywide workshop series focusing on civic engagement, and says the role blends her interest in politics with community impact education. She previously held several leadership positions in the U.S. Department of Education and worked in the Clinton administration.
Wacey says her mother, who was an activist and a feminist, taught her a great deal about helping those less fortunate, and brought her along on bus trips to Washington, D.C. "We fought for things like Social Security and (the) Equal Rights Amendment back in the '70s," she says.
Wacey's family moved to the U.S. from the United Kingdom when she was growing up. After her father died, her mother raised four children on her own.
"I saw her struggles," Wacey says. "But also recognize we had a lot of privilege."
Patricia Marthone
Vice President, 1199SEIU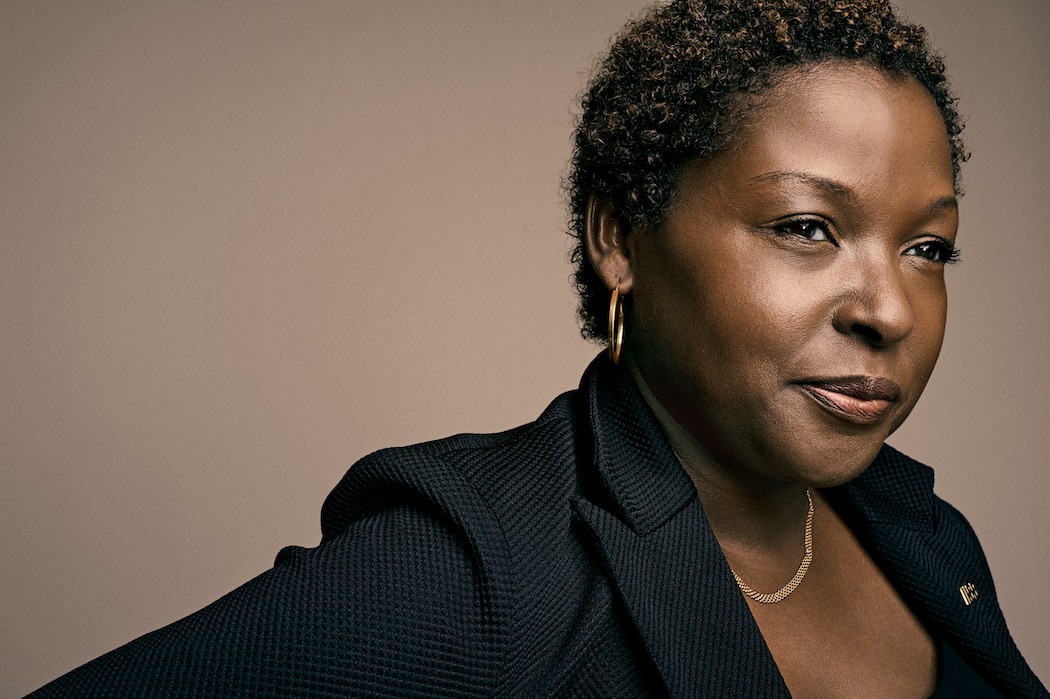 As vice president of the registered nurses division at 1199SEIU, the largest health care union in the nation, Patricia Marthone keeps a close eye on legislation that could affect the roughly 7,000 medical professionals who she represents. Whether the measure pertains to registered nurses, nurse practitioners or nurse anesthetists, Marthone – a medical doctor – is there to advocate for their interests.
"We're always fighting for social justice in politics," says Marthone, a lifelong New Yorker who remembers encouraging family and friends to participate in the March of Dimes walk when she was in middle school. "I've always been fighting for people who cannot fight for themselves."
The daughter of Haitian parents who taught her to advocate for the less fortunate, Marthone says she is committed to caring for health care workers. Before joining 1199SEIU in 2012, Marthone worked as the director of business development and operations for several surgical practices and clinics in New York City, and in the palliative care department at Montefiore Medical Center. She has been active as a volunteer in her community, including as vice president of Community Education Council District 22.
While attending college in Buffalo in the 1990s, Marthone volunteered as a French and Haitian Creole translator – she's fluent in both languages – for political asylum applicants. By the way, she's also fluent in Spanish.
Lilliam Perez
Vice President, Government and Community Relations, Montefiore Health System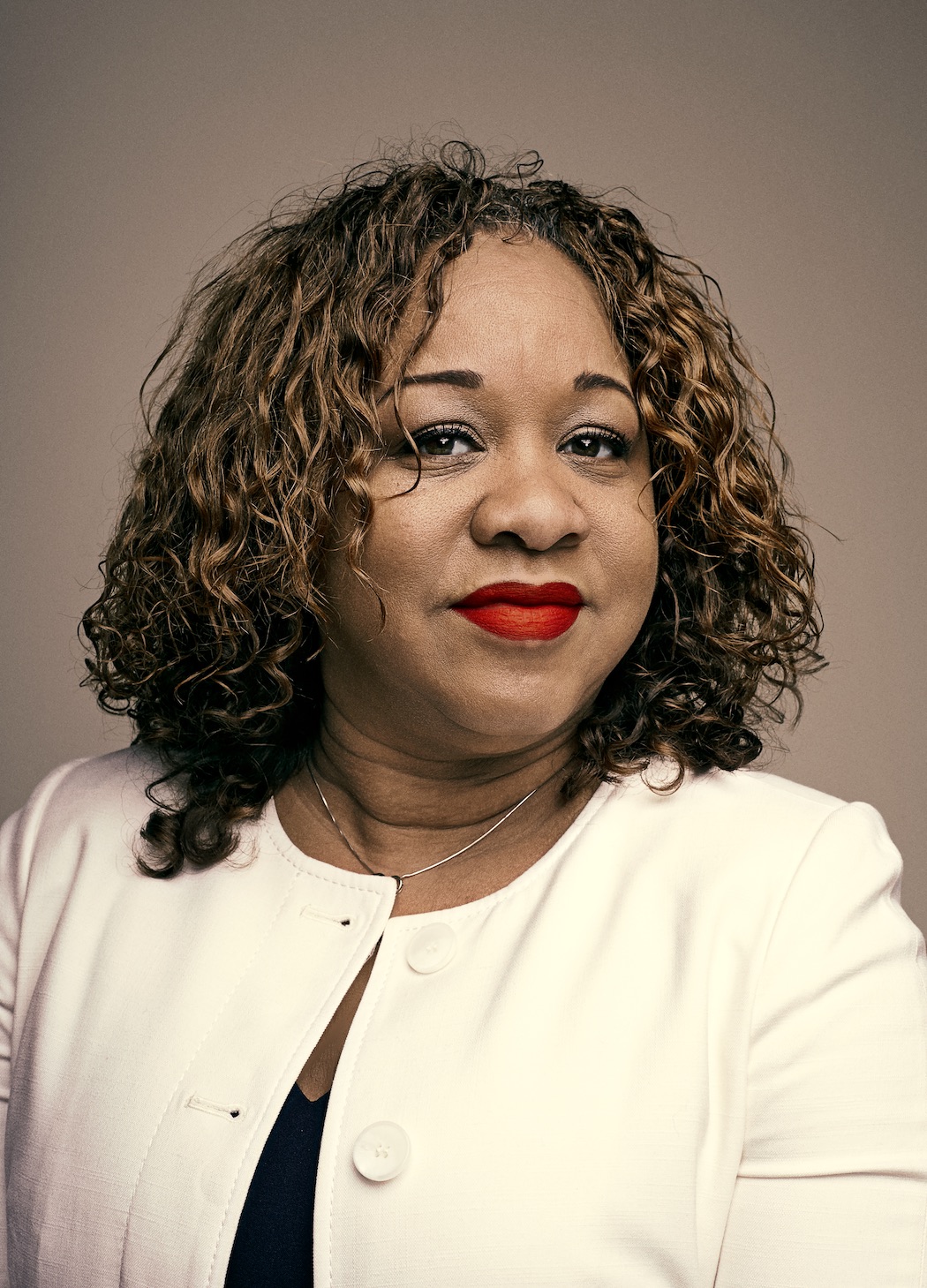 Lilliam Perez had planned to pursue a career as a corporate lawyer but she followed her passion for community work instead – all the way to Montefiore Health System. Now in charge of government and community relations for one of New York City's major health care providers, she focuses on advocating for the needs of patients.
"Immigrant rights continue to be an issue … domestic violence is an issue that's very close and dear to me," Perez says. "The health of this community continues to be a challenge."
Perez is referring to the Bronx neighborhoods served by Montefiore. Part of the challenge, she says, is the fact that the health system has a large number of Medicare and Medicaid recipients, and the government's payment rate is not as high as it could be.
A native of the Dominican Republic who grew up in the Bronx, Perez previously served as senior adviser and deputy director of intergovernmental affairs in the state Attorney General's Office and as chief of staff for then-state Sen. Eric Schneiderman. She says her role at Montefiore allows her to use her skills to more directly serve the community. 
"I wanted to be part of social justice issues," Perez says, "to make sure my community was doing well and had a voice."
Perez is in a good position to continue doing just that. Last year, Bronx Borough President Ruben Diaz Jr. appointed her as the borough's representative on the New York City Civic Engagement Commission.
Jovia Radix
Vice President, Legislation, Kasirer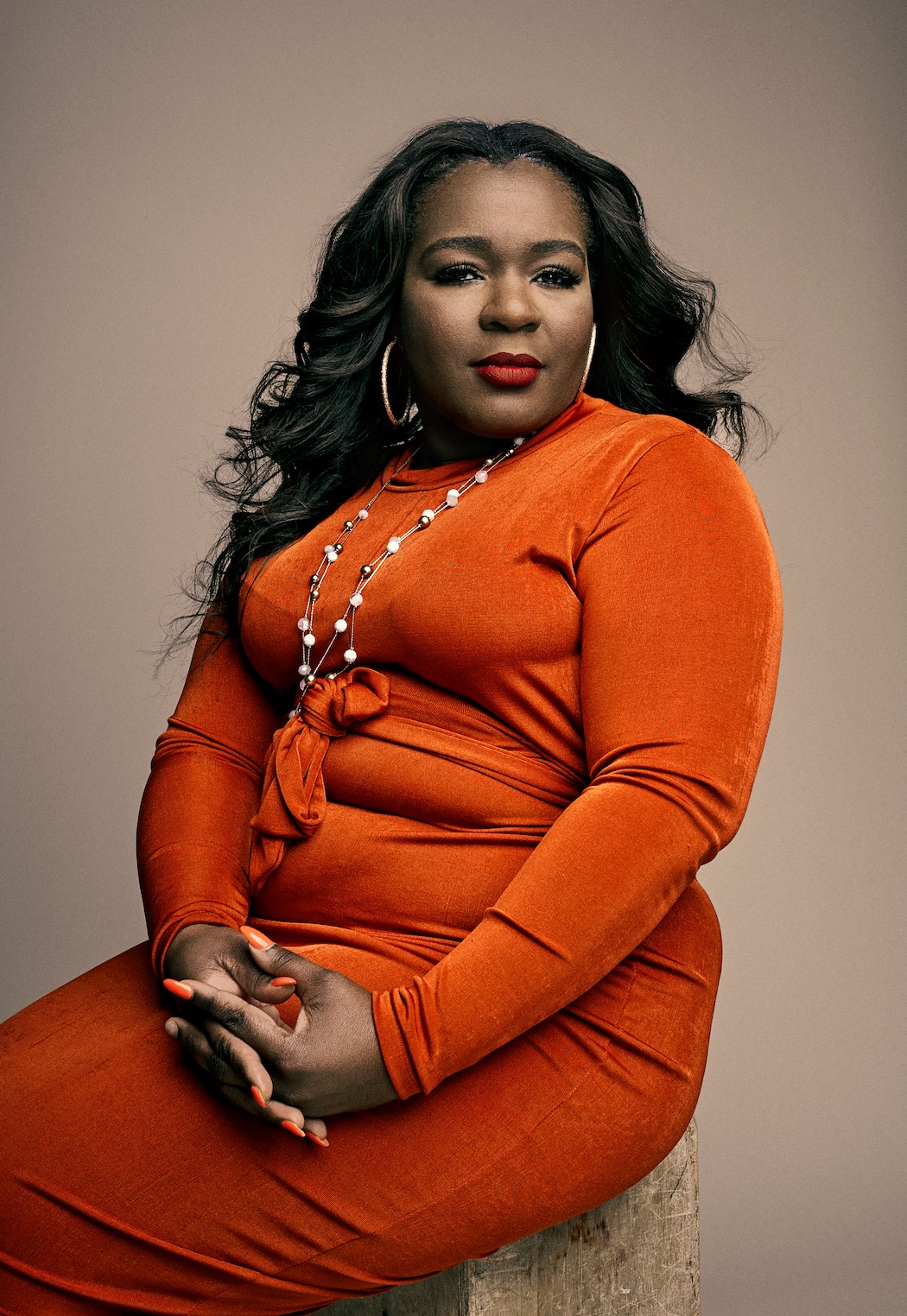 Within the past year, Jovia Radix has worked on a few high-profile measures – including expanding protections for New York City's carriage horses and banning the sales of flavored e-cigarettes – and she says she enjoys guiding a piece of legislation through the political process.
"I almost feel like I was born in government affairs," says Radix, whose mother, Sylvia Hinds-Radix, has been a judge in several city and state judicial offices over the past two decades, after spending the first part of her career as a staff attorney at District Council 37. "Watching her provide legal services, a lot of the times to people who probably would not be able to afford it outside of the union, always sparked my interest in the law and how she was able to just shape the lives of people."
Radix, who went on to intern in District Council 37's political action department, earned a political science degree from the University of Pittsburgh, a master's degree in public administration from Long Island University and a law degree from Hofstra University. But she says she always planned on working in government.
When she saw a job announcement pop up at Kasirer, she sent an application right away. She got the job, passed the New York bar exam, graduated from law school and started the new role all around the same time in 2018.
"It was just really, really good timing," she says.
Carlina Rivera
New York City Councilwoman
At the beginning of 2018, when the 51 members of the new New York City Council class took their seats, just 11 of them were women. It was a step back from previous sessions, and beyond that, men were named to lead all of the premier committees. But New York City Councilwoman Carlina Rivera has spent much of her more than two years on the council trying to fix that imbalance as co-chairwoman of the Women's Caucus. Rivera got the city to devote money to people who couldn't afford abortions and contributed to a legislative package that combats sexual harassment. The Women's Caucus called for Manhattan District Attorney Cyrus Vance Jr. to resign for mishandling sexual assault prosecutions.
"Because of our size, I think we've been very intentional on making sure that our voice is loud and clear," Rivera says.
A lifelong Manhattan resident, Rivera represents a district centered around the East Village, where she used to waitress at a tiki bar, before shifting into organizing and government work. 
Now, Rivera says she wants to see double the amount of female Council members in the next session, and she's been working with a number of groups promoting them, like 21 in '21 and Women of Color for Progress. "The more (organizations) the merrier," she says. "Men have been doing this for a very long time. And we need to build armies in every corner of the city."
Guerin Blask
Beth Shapiro
Executive Director, Citymeals on Wheels
When Beth Shapiro started as executive director of Citymeals on Wheels in 2011, the first meal she delivered was to Mamie Hall, an 85-year-old Brownsville, Brooklyn, resident who had no family and rarely left her home. Shapiro says she immediately felt a connection to Hall, a former housekeeper at the Algonquin Hotel, and enjoyed hearing about her life. She still keeps a photo of Hall in her office.
"It is incredible to meet these people and hear their stories and get to understand the texture of their lives," Shapiro says. "They are the people who built this city for us. And it is, to me, a duty and an honor to be able to nourish them – to provide (them with) a meal and a visit."
Last year, the organization provided meals to 18,414 people, most of whom are elderly and/or homebound – and the number the organization's serves is expected to rise, Shapiro says. The average age of its meal recipients is 85, and more than 200 of them are at least 100 years old.
"The older population is (not only) the fastest-growing population in the city, but actually across the country," Shapiro says. "Citymeals is dealing with the most frail and some of the most poor older people in the city, and we're seeing higher and higher incidence of poverty among the elderly population."
In 2014, Shapiro oversaw the launch of Citymeals' Chefs Deliver program, which provides a monthly treat to meal recipients: dishes prepared by high-profile chefs like Daniel Boulud and Thomas Keller.
Elizabeth Saylor
Partner,  Emery Celli Brinckerhoff & Abady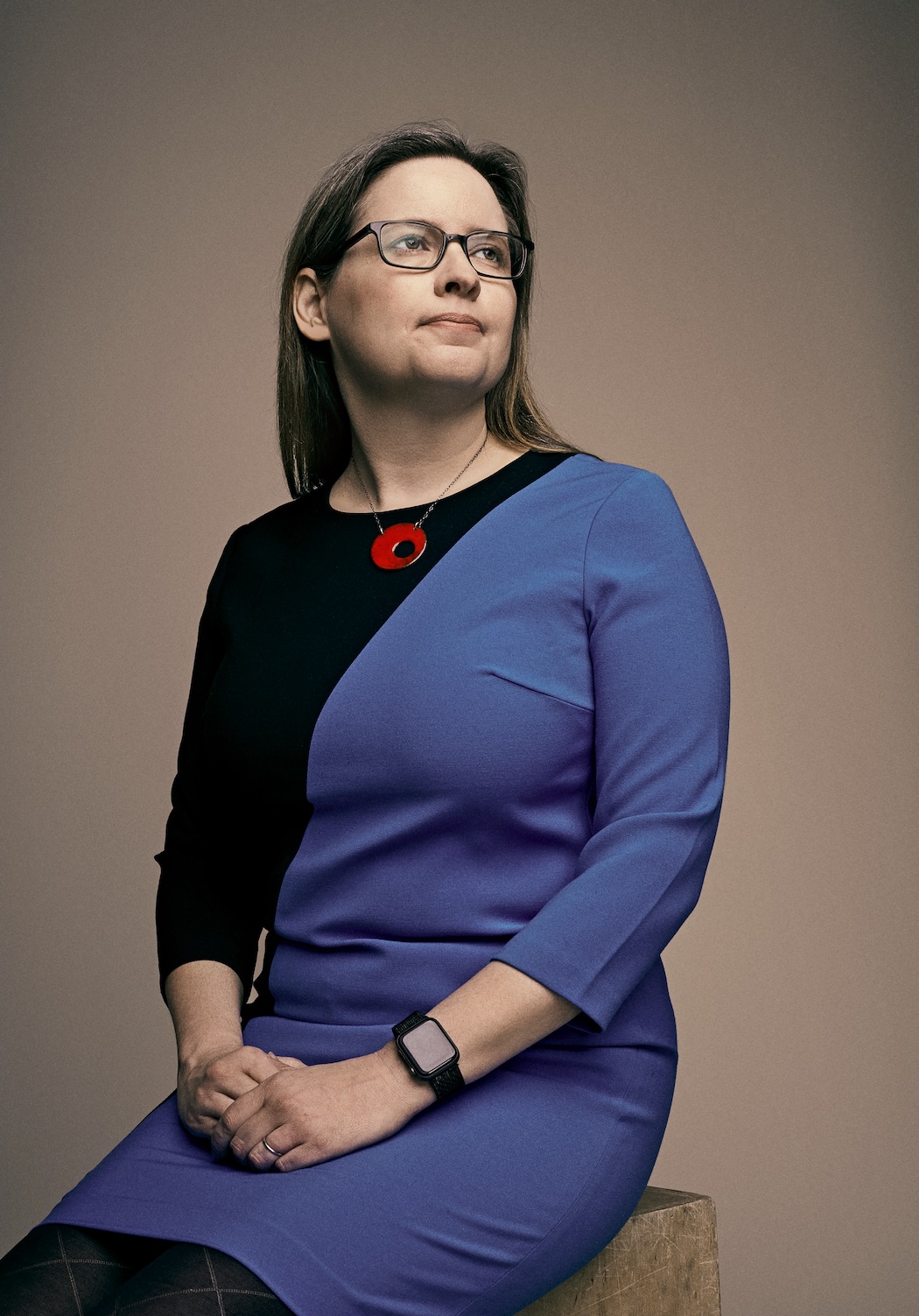 Elizabeth Saylor has always had a deep interest in civil rights and women's rights – one summer during college, she worked at a women's prison in Georgia – and it drives much of her work at Emery Celli Brinckerhoff & Abady.
In a recent case that made local headlines, Saylor was part of the legal team representing a woman who had applied to work as a curator at MOMA PS1 and had her job offer rescinded, she claimed, after the museum learned she had recently given birth. As a result, the museum settled with the curator last year and agreed to revise its policies. 
Saylor says the case was particularly important to her because she worked on it in partnership with the nonprofit A Better Balance (she is a co-chairwoman of its board), which advocates for workers' rights around issues related to family leave. She says the case is "a vivid example" of how women are often discriminated against in the workplace.
A Harvard Law School graduate who was an editor of the Harvard Women's Law Journal and previously worked as a staff attorney for The Legal Aid Society, Saylor continues to work on cases involving police misconduct and wrongful convictions, among other issues. What drives her to do this work?
"The importance of correcting systemic problems within the police department and the district attorney's offices," she says. "Getting justice for people that didn't receive justice in their first trial."
Andrea Batista Schlesinger
Partner, HR&A Advisors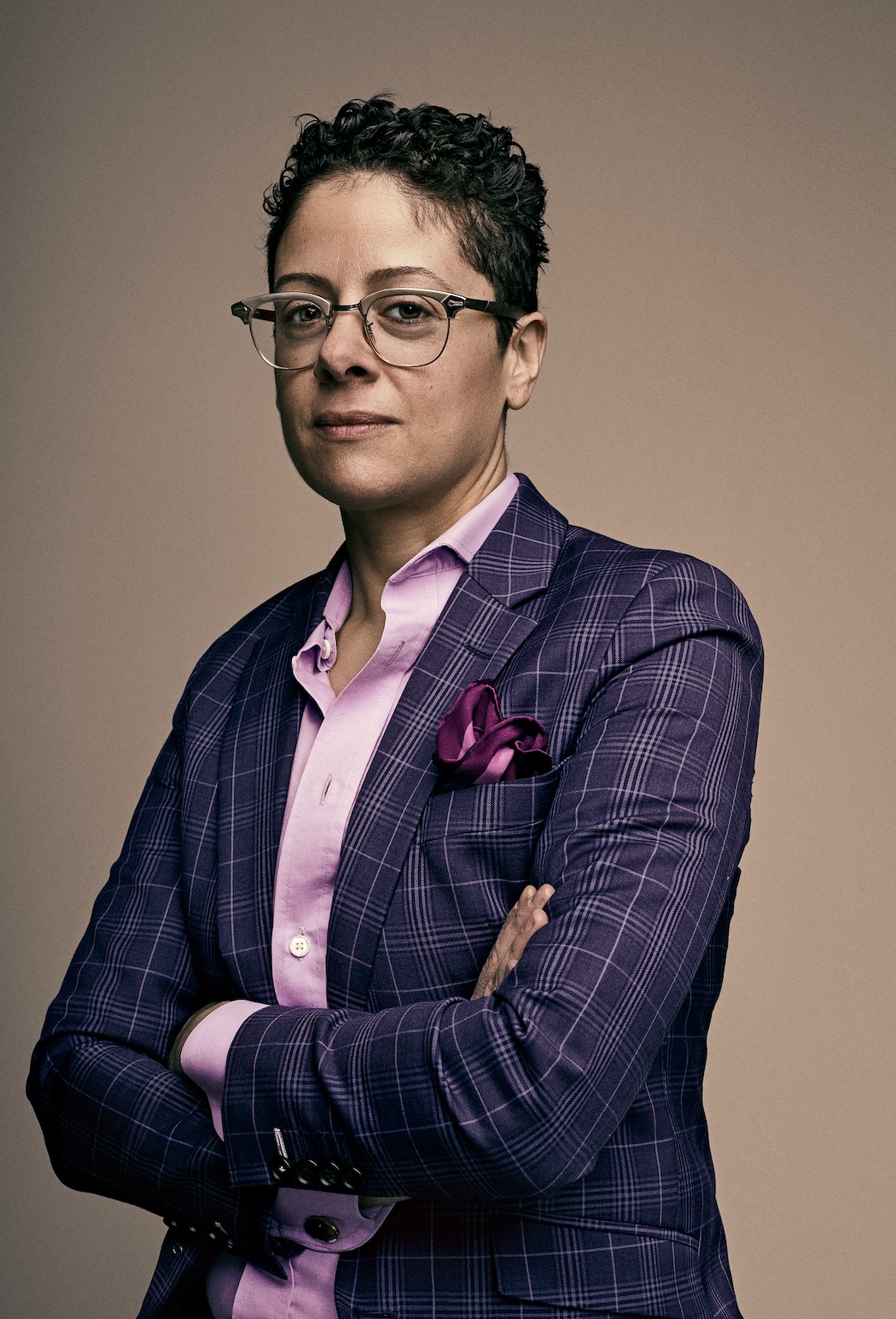 Andrea Batista Schlesinger describes her work at HR&A Advisors – designing strategies that advance economic justice and make cities more inclusive – as a bridge between the ideas of advocates and actual change.
"I think advocates and activists win victories but, the truth is, unless they're implemented, people's lives don't change," she says. "The work of implementation is hard."
Among other projects, Schlesinger is working with a New York City nonprofit on an initiative that connects young people in the Bronx with employment opportunities that might otherwise be outside their reach.
"The work is about how we make more just and equitable cities," she says.
Schlesigner, who has a bachelor's degree in public policy and a master's degree in history, says she was always interested in "the intersection of policy and politics." At the age of 16, she served on the New York City Board of Education as a student member.
"I was involved in student government and wanted to be a part of making policy that would affect the lives of me and my fellow million students in the system," Schlesinger says. "I saw firsthand what happens when the people who make policy are not at all connected to the reality of people's lives."
In 2009, Schlesinger, a former deputy director of U.S. programs at Open Society Foundations, published the book, "The Death of 'Why?': The Decline of Questioning and the Future of Democracy."
Terry Talbott
Regional Government Affairs Director, CVS Health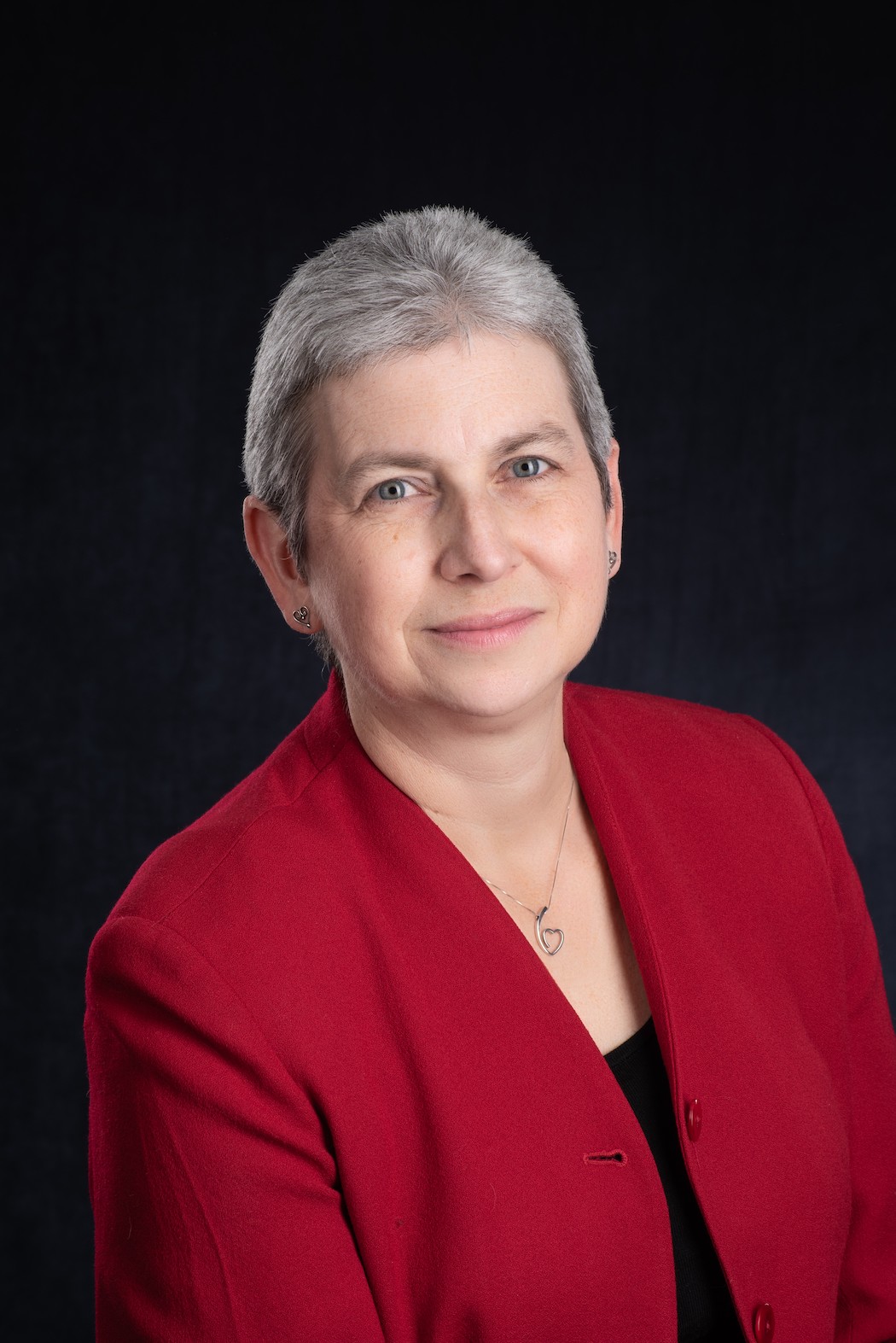 Terry Talbott has been a regional government affairs director at CVS Health for about six years – lobbying for the health care giant that has a store within five miles of 71% of the U.S. population – but she says she's been an advocate throughout her more than 30-year career with the company.
"When I was a pharmacist, I advocated for my patients," Talbott says, describing her role at the Pennsylvania CVS pharmacy where she used to work. "When I was a supervisor, I advocated for my pharmacists. Now I advocate for my company."
Born and raised in Pennsylvania, Talbott, who currently lives in Stroudsburg, Pennsylvania, represents New York, New Jersey and New Hampshire and spends about 30% of her time in Albany when the state Legislature is in session. An average week might involve lobby days with trade groups as well as fundraisers.
"It's my job to sort of be the brand ambassador," she says.
When Talbott was growing up, she initially wanted to become a veterinarian, then considered becoming a teacher, but eventually studied pharmacology at Duquesne University and then worked as a pharmacist at a CVS pharmacy in East Stroudsburg, Pennsylvania.
When she's not on the road, Talbott spends time at Lehigh Valley International Airport, where her dog serves as a therapy dog. Dogs like Logan, Talbott's terrier mix, are trained to help people who are afraid of flying.
Claudia Toussaint
Senior Vice President, General Counsel and Corporate Secretary, Xylem
For Claudia Toussaint, work has always been about finding the big picture. At Xylem, an American water technology company, she is committed to developing sustainable practices and combating climate change.
Toussaint worked in law and telecommunications before moving to the water industry. Under her leadership, Xylem transitioned from the traditional view on sustainability, looking at its own consumption and waste, to include the onward impact of its goods and services. She describes it as not only looking at the company's footprint, but also its handprint on their customers' ability to live sustainably.
"I would call it determination, courage, caring and good stakeholder engagement," Toussaint says. She adds that having energy at the top of the company, combined with consumer enthusiasm, leads to innovation and progress.
Growing up in Germany, Toussaint did not know she would end up in this line of work. But coming from a family of lawyers, she knew she wanted to find a place where she could make a difference.
"My interest in the water industry developed when I saw the positive impact businesses can have on communities," she says. "I decided it was a great opportunity with Xylem to do that."
The company works with communities in over 150 countries on water management practices.
The company has a series of sustainability goals covering 2019-2025, including using 100% renewable energy at its major facilities and saving more than 16.5 billion cubic meters of water.
Lisa Payne Wansley
Vice President of Environmental Justice and Sustainability, New York Power Authority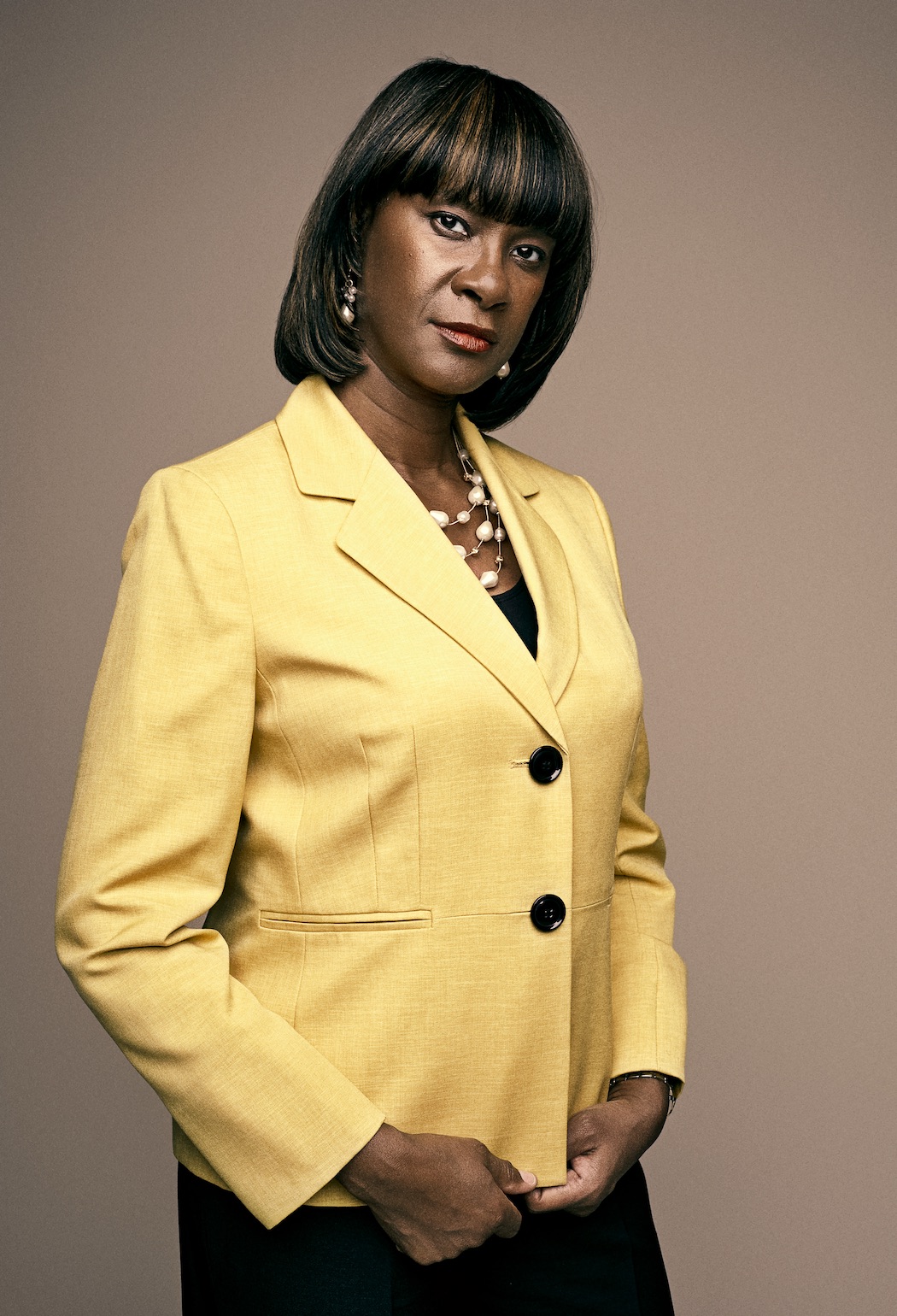 The walls of Lisa Payne Wansley's office at the New York Power Authority are covered in thank-you notes from children who participated in one of the utility's youth outreach programs and posters for "Hamilton," "Death of a Salesman" and "The Lion King." They reflect two of her greatest passions: community service and theater. The self-described "theater buff," who tries to see every Tony Award-nominated production, says giving back to underserved communities was always part of her career plan.
"For me, a career didn't mean just making money and sitting behind a desk," Wansley says. "I really wanted to make a difference in communities where people didn't have a voice."
Whether she was leading public affairs at the Bronx Museum of the Arts, serving as then-Gov. Mario Cuomo's Bronx regional representative or overseeing community affairs at the Bronx County District Attorney's Office, Wansley says the community's needs have always been front of mind. At the New York Power Authority, she leads environmental justice initiatives – "making sure we are being good neighbors," she says – and sustainability initiatives to ensure that the largest state-owned utility in the U.S. is operating as efficiently as possible. "We want to make sure that we're walking the walk and talking the talk," Wansley says.
When she's not traveling for work or at a Broadway show, you'll find her doing random acts of kindness through The Havens Relief Fund Society.
Deborah Wathen Finn
President, The Wathen Group
Deborah Wathen Finn has built a career on the idea of breaking down silos in the workplace – and it all started with an early success in 1993. Wathen Finn was overseeing some 130 employees at New Jersey Transit during a time when there were frequent customer complaints. Her solution? Asking the employees to come up with a solution.
"I believed that if I could engage the employees, that that would just strengthen our ability to deliver a better service," Wathen Finn says. After she shared the customer feedback with the conductors, coach cleaners and other staffers, she began to see improvements within about six months.
Wathen Finn would test out her ideas in several more places before founding The Wathen Group – an organization that specializes in leading transformational change – in 2009. When Gallup released a study in 2013 confirming what Wathen Finn already knew – that effective leadership begins with employee empowerment – she says it put a wider lens on the work she had been doing.
"I believe most employees want to be effective," she says. "But what I see is they're not getting the feedback."
Wathen Finn is currently working with the company Cubic on the implementation and rollout of the Metropolitan Transportation Authority's new OMNY payment system. She says the strategy for this project is to bring all of the MTA's departments together to discuss the transition. "When you have silos, it slows things down," she says.
Corrections: An earlier version of this list contained an incorrect title for Ana Rua; it incorrectly described Teresa Gonzalez's job history at the New York City Mayor's Community Affairs Unit; it incorrectly identified one of the Bronx Community Boards that Bharati Sukul Kemraj worked for; it also incorrectly identified Cara Marino Gentile's clients.