2020 Power of Diversity: Asian 100 (51-100)
The most influential Asian Americans in New York politics and policy.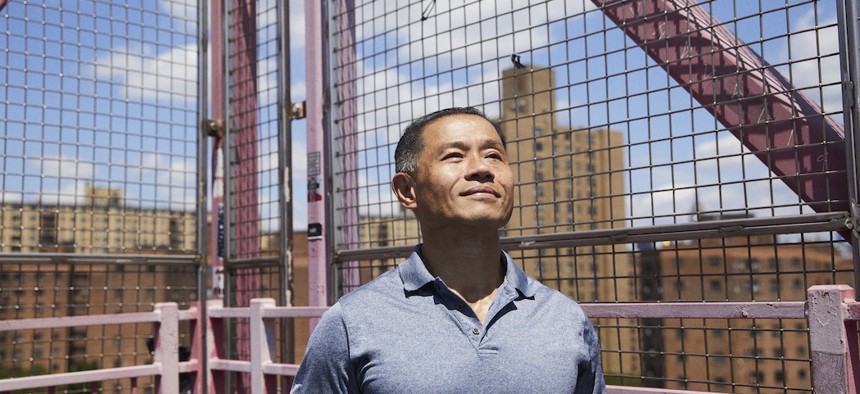 51. Zara Nasir
Deputy Director of Community Organizing and Public Advocacy, New York City Anti-Violence Project
Zara Nasir made headlines as one of the lead organizers behind City Hall staff's groundbreaking unionization efforts that got underway last fall and hit a key milestone in January. She has since left City Hall and now uses their organizing skills and policy know-how to support the New York City Anti-Violence Project, which provides support and services for LGBTQ and HIV-affected survivors of hate crimes and various forms of violence.
52. Sapna Palla & Brian Song 
Partners, Wiggin and Dana; Baker & Hostetler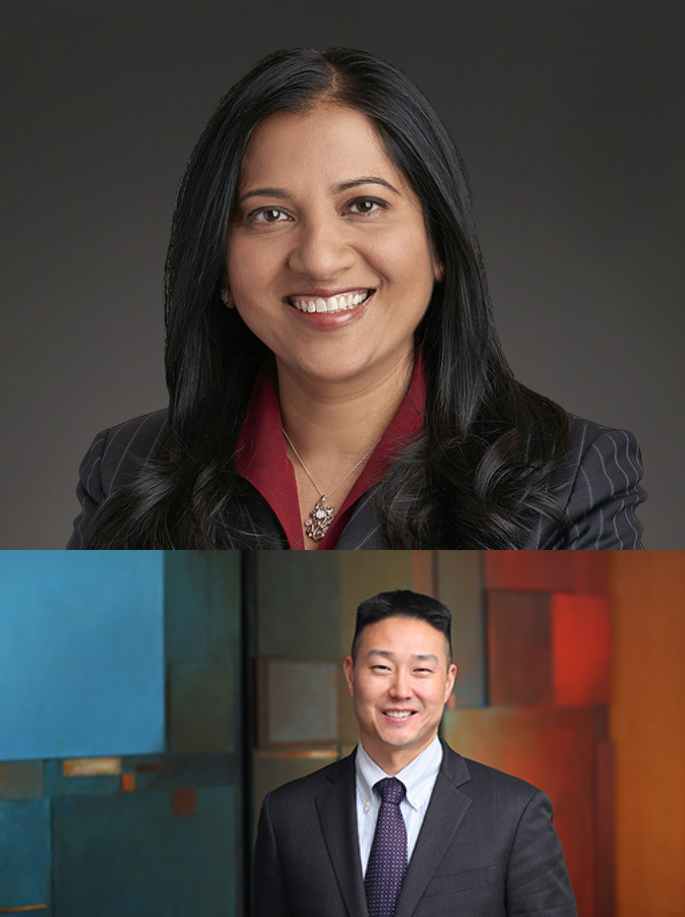 The Asian American Bar Association's mission is to ensure "the meaningful participation of Asian-Americans in the legal profession." It has made strides under Sapna Palla, a partner at Wiggin and Dana LLP, who is the president for the 2020-2021 term, and under her immediate predecessor, Brian Song, a partner at the top law firm Baker & Hostetler LLP. The organization recently surpassed 1,400 paid members. 
53. Jayasri Ganapathy
President, South Asian Bar Association of New York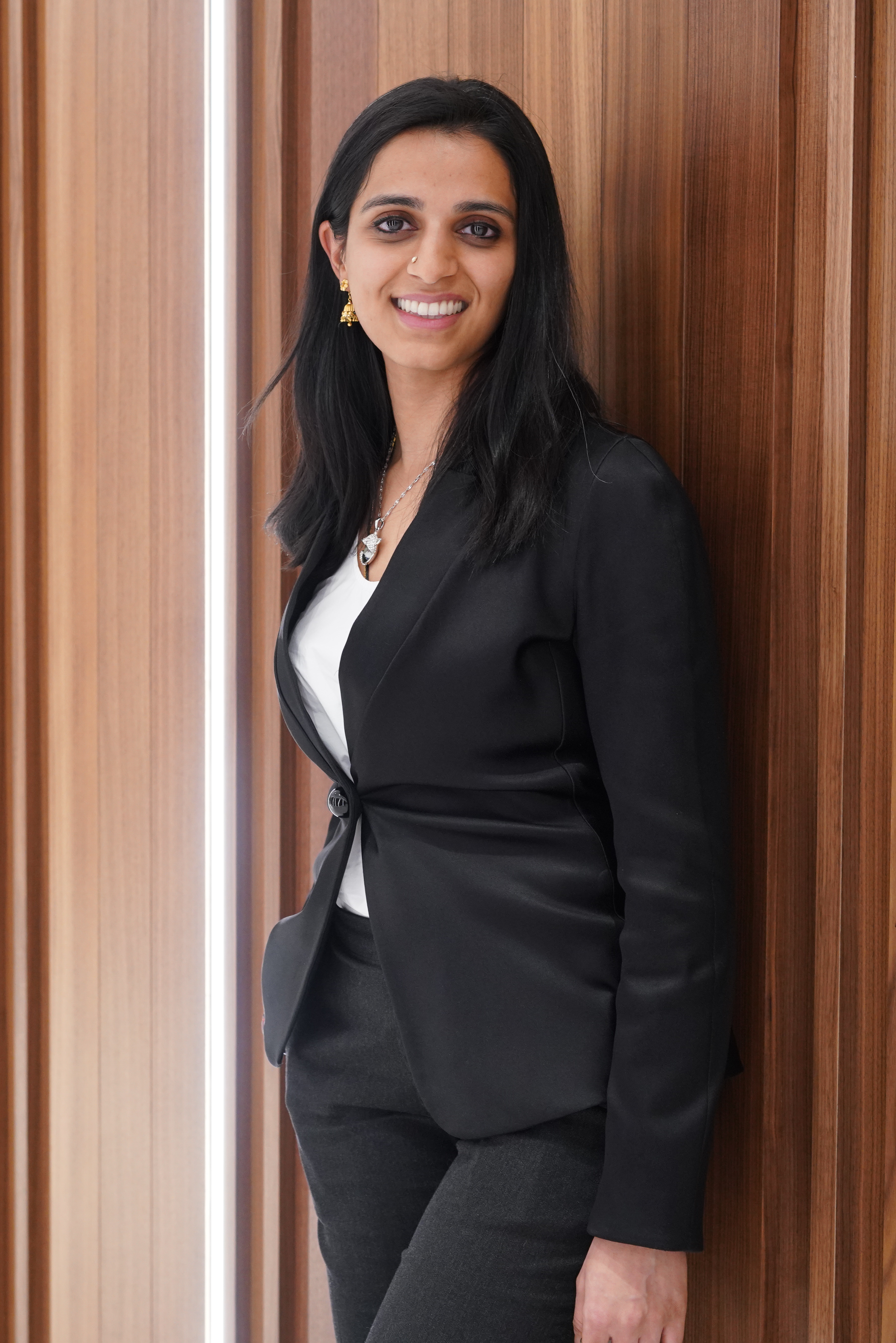 When she was installed as president of New York's South Asian Bar Association in January, Jayasri Ganapathy was already helping drafts laws as legislative counsel in the New York City Council. Ganapathy was formerly an associate at Israel, Israel & Purdy LLP, where she worked on litigating cases for no-fault reimbursement of health care providers. She has also volunteered at the Asian American Legal Defense Fund as part of its Young Professionals Committee.
54. My Chi To
Executive Deputy Superintendent, Insurance Division, New York State Department of Financial Services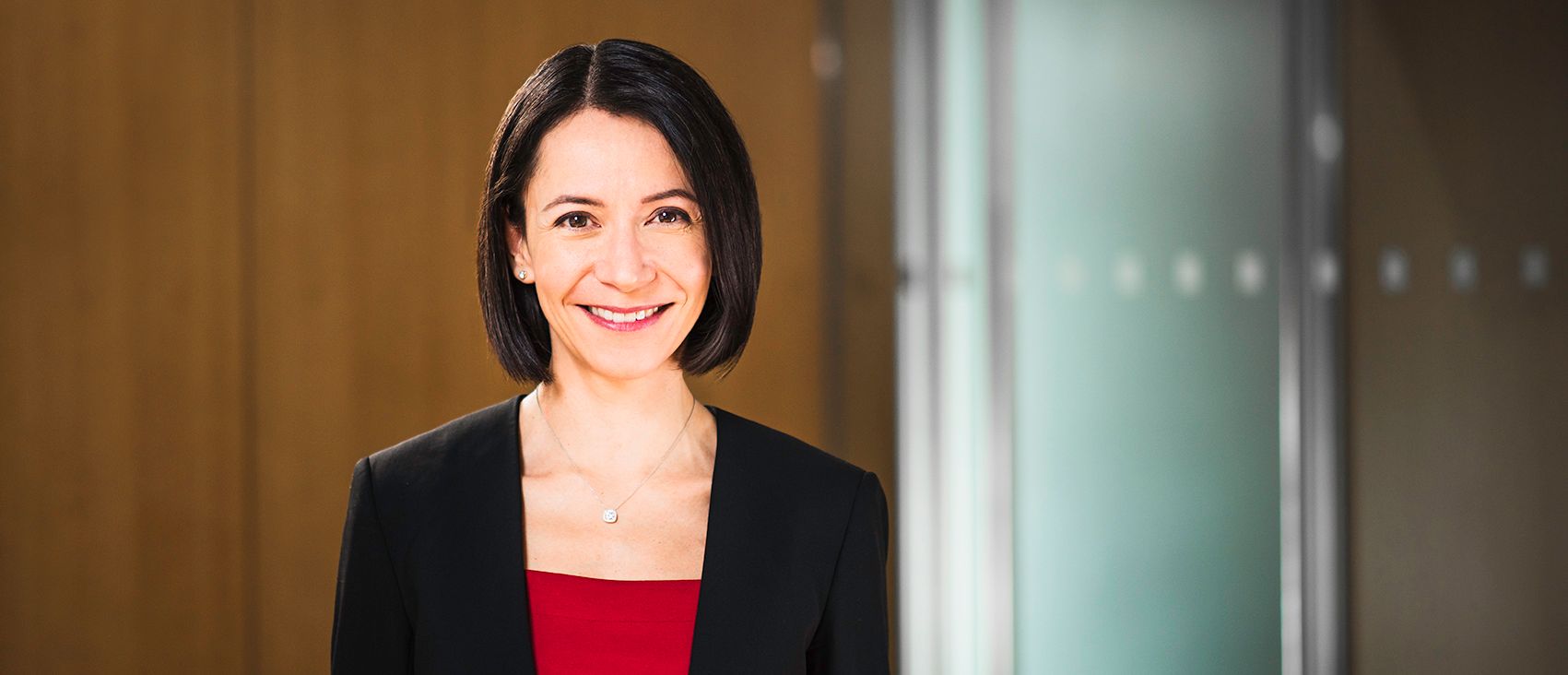 My Chi To is an esteemed lawyer and previously worked as a partner at Debevoise & Plimpton, where she advised clients on complex restructurings and bankruptcies. Described as a "solutions-oriented lawyer" – and the recipient of the prestigious Kathryn R. Heidt Memorial Award from the American Bar Association – it's no surprise To was chosen as the state's new insurance regulator by the superintendent of Financial Services late last year.
55. Nelson Chai
Chief Financial Officer, Uber
Nelson Chai has deep ties in New York's finance circles with prior leadership posts at Merrill Lynch and NYSE Euronext, the parent company of the New York Stock Exchange. Since 2018, Chai has overseen the finances and assets of New York-based ride-share company Uber, which is perennially at or near the top of the list for lobbying expenditures in the state.
56. Sharon Lee
Acting Queens Borough President
Sharon Lee has carved an impressive career working up the ranks of local government. Lee first served under now-state Sen. John Liu during his days as a New York City Council member, then was tapped to be communications director for Queens Borough President Melinda Katz, under whom she was eventually promoted to deputy president. When Katz transitioned to become Queens District Attorney, Lee became acting president – the first Asian American to hold a borough-wide office. 
57. Wellington Chen
Executive Director, Chinatown Partnership
Wellington Chen has headed the Chinatown Partnership, a startup initiative, since 2006, when the organization was first formed to help rebuild Chinatown's economy in the wake of 9/11. During the coronavirus pandemic, Chen has been busy coordinating with other agencies like Chinatown NYC and Chinatown BID and Small Business Services to safely reopen the neighborhood's businesses.
58. Kelsey Louie
CEO, Gay Men's Health Crisis
As head of GMHC, Kelsey Louie leads the world's first HIV/AIDS health care provider and prevention services, serving 13,000 people living with or affected by HIV/AIDS in New York City. Louie's past positions include leadership roles at Harlem United Community AIDS Center, Inc., where he oversaw the agency's $42 million budget. In 2014, Louie was appointed to Gov. Cuomo's task force to end the state's AIDS epidemic by 2020.
59. Michelle Kim
Director of Legislation, Office of the New York City Public Advocate
Michelle Kim is part of New York City Public Advocate Jumaane Williams' core team and works with the public advocate in crafting a progressive legislative agenda centered on supporting the city's most vulnerable communities. Kim, who received a master's in international affairs from Columbia University, previously served in the California state Senate as a legislative aide, and was a graduate consultant for UNICEF.
60. Jeffrey Lee
Principal, Capalino+Company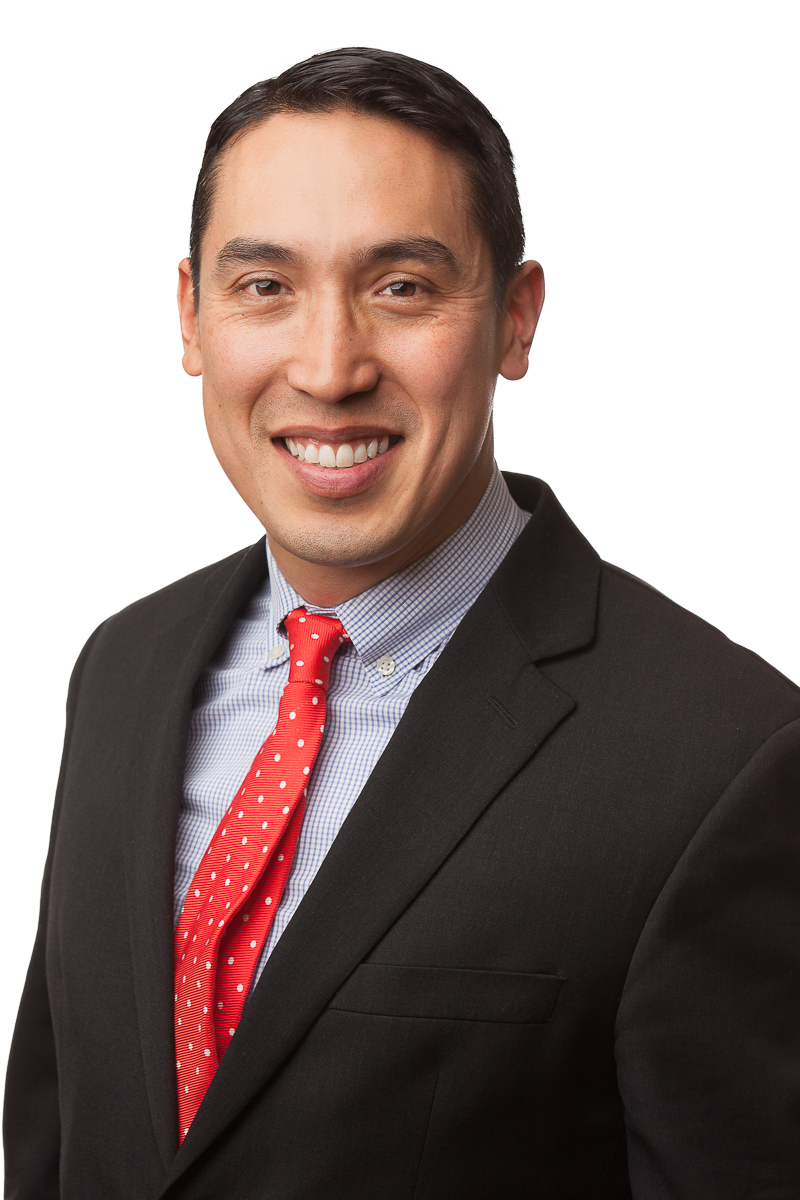 Prior to joining Capalino+Company, one of the top lobbying firms in New York City, Jeffrey Lee managed the New York City Economic Development Corporation's tax-exempt bond financing program, overseeing $1.5 billion in transactions. Lee has also spearheaded several economic development programs, including the Neighborhood Credit Fund, which supports local businesses by improving access to loans and credit lines to help them expand their business and create jobs.
61. Jennifer Sun & Thomas Yu
Co-executive Directors, Asian Americans for Equality
Sun and Yu co-head AAFE, one of the leading advocates for issues impacting Asian American communities in New York with a focus on the economic development of Chinatown. They also organized a Queens borough president candidate forum ahead of the New York primary with APA Voice, a coalition of 20 nonprofits dedicated to engaging Asian American voters. "Asian voices do matter and Asian voices do count," Sun said at the forum.
62. Anita Kawatra
Board Member, NYC Health + Hospitals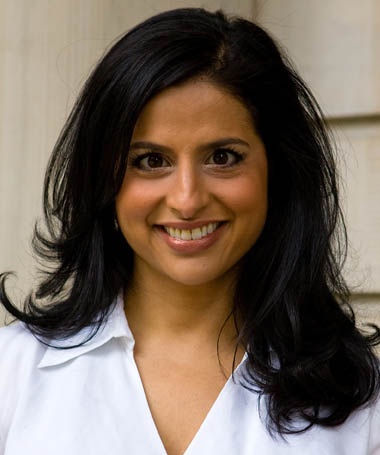 Anita Kawatra, who has worked more than 12 years on communications and government affairs in the pharmaceutical sector, is no stranger to government work: She previously served in various roles in the administrations of Gov. Mario Cuomo and Mayor David Dinkins. In addition to being on the board of NYC Health + Hospitals, Kawatra currently serves as senior vice president of corporate affairs at Inheris Biopharma, Inc.
63. Chengyue Jiao
General Manager, China Merchant Bank, New York Branch
Chengyue Jiao is a vital part of the China Merchant Bank's enduring presence in New York. He was a key figure in the New York branch's formation, and in recent years has initiated new collaborations with community organizations like the Asia Society. In 2017, he orchestrated the bank's collaboration with the Metropolitan Museum of Art, making it the first Chinese company to present a landmark exhibition at the Met.
64. Nancy Yao Maasbach
President, Museum of Chinese America
As president of MOCA, Nancy Yao Maasbach heads this storied institution dedicated to documenting the long history of Chinese immigration in the United States. Maasbach showed steadfast leadership after a five-alarm fire in January threatened to wipe out the museum's archive of 85,000 irreplaceable artifacts.
65. Niketa Sheth
CEO, Womankind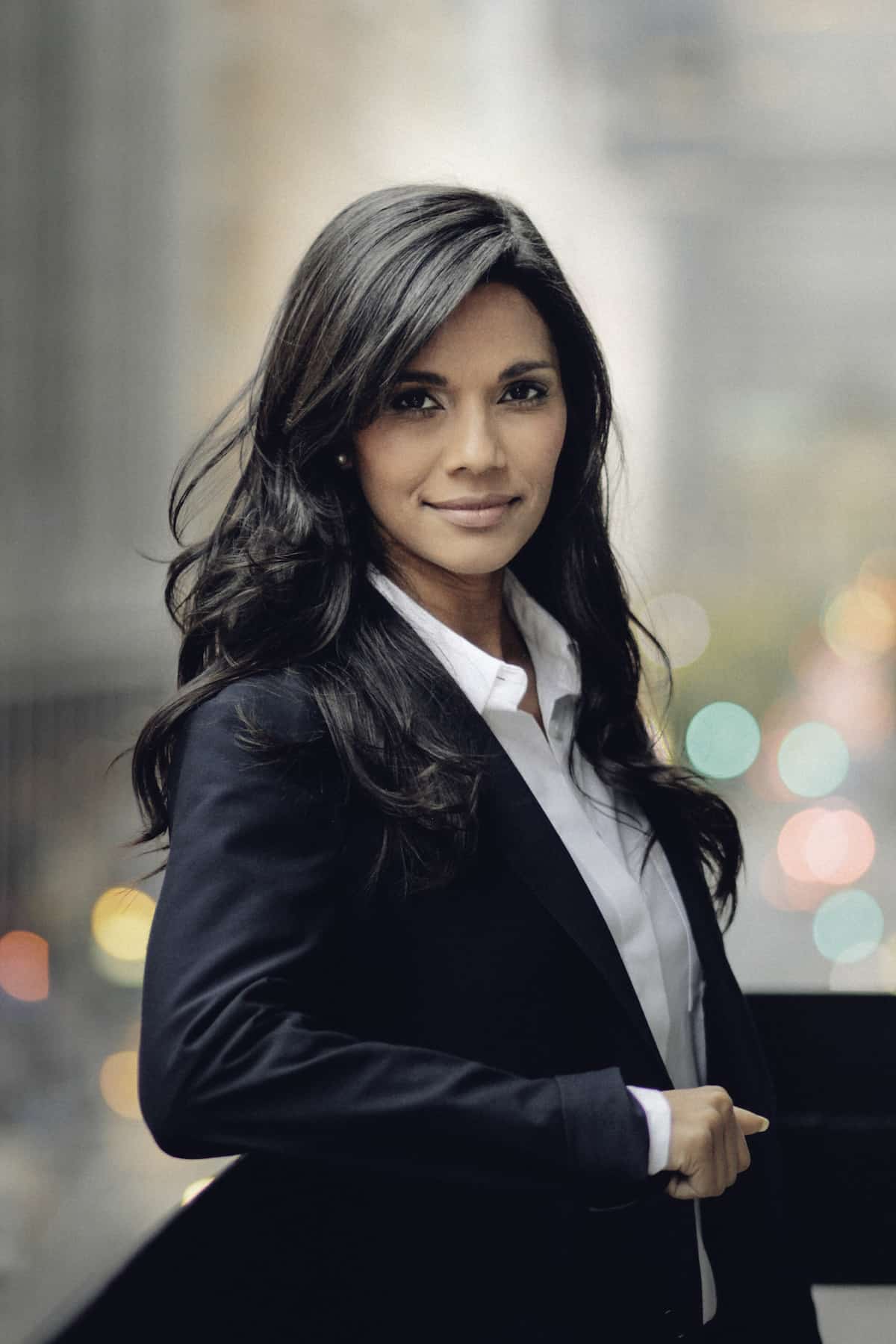 As head of Womankind (formerly the New York Asian Women's Center), Niketa Sheth runs emergency shelters and other supportive services for survivors of human trafficking and domestic violence in New York. Sheth's organization is also part of the steering committee of the #DecrimNY coalition supporting legislation to decriminalize sex work in the state. She is also a member of the board of directors of the New York City Alliance Against Sexual Assault.
66. Wei Bo
New York Executive Chief Representative, Fosun International
Wei Bo has overseen multiple real estate projects in New York City carried out by Fosun International Limited, a multinational company involved in real estate, health care, wealth management and beyond based in Shanghai, over the last seven years. Among the company's most recent property developments is the 53-story Madison House which bills itself as the tallest condominium building north of Madison Square Park.
67. Sam Chang
Founder and Chair, McSam Hotel Group
Sam Chang created the Long Island-based McSam Hotel Group in 2001 and quickly built a reputation developing hotels in Midtown geared toward New York City's budget travelers. The company was scrutinized in 2014 after the death of one of its construction workers spawned renewed concerns over building code violations in New York City. Chang's most recent development is a 974-room hotel at 150 West 48th Street.
68. John Albert
Counsel, Bolton-St. Johns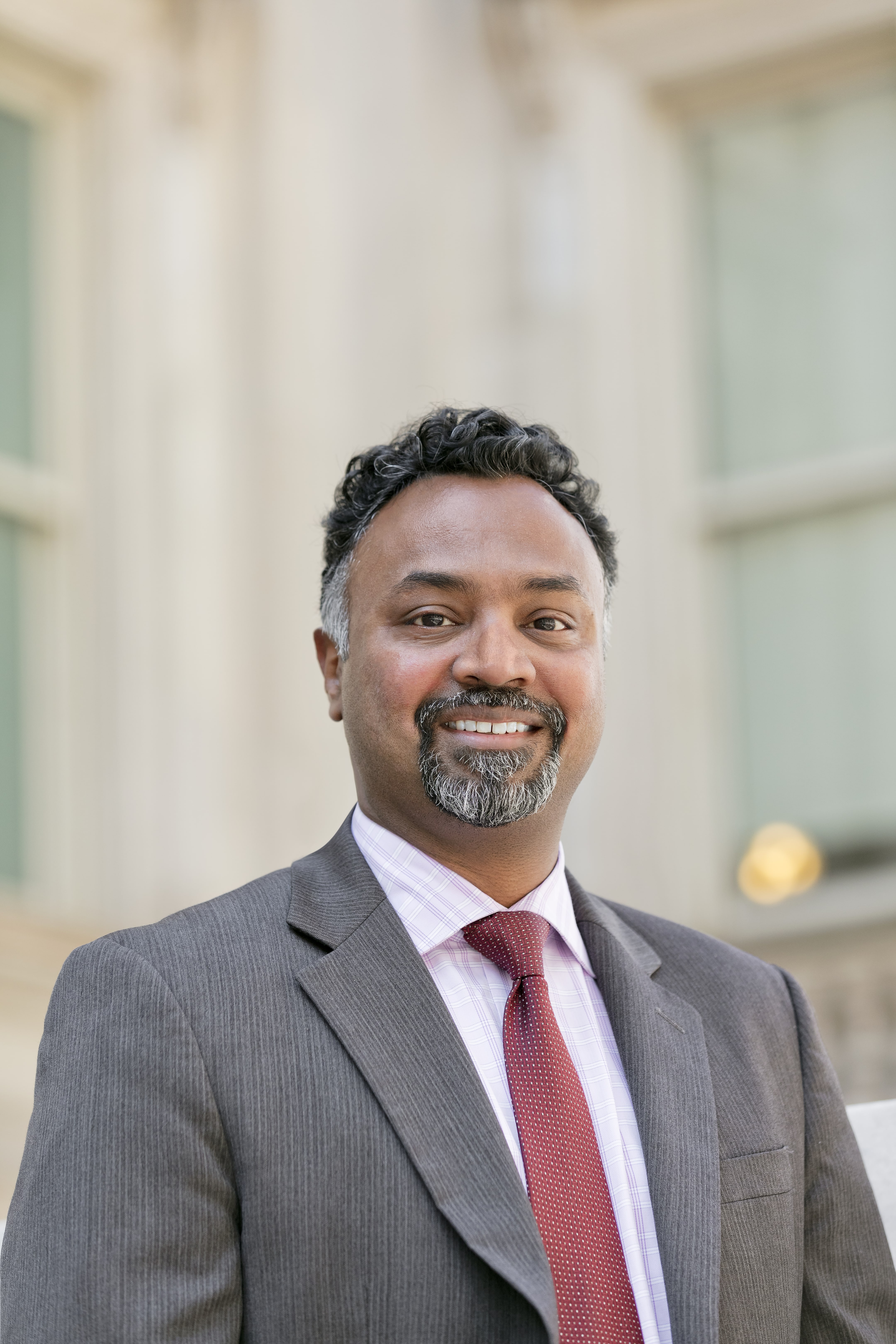 John Albert is a veteran lobbyist at Bolton-St. Johns, which does extensive work in the nonprofit and business sectors. The Queens-bred attorney successfully advocated for legislation related to anti-stalking and anti-hate crimes, and notably secured approvals for major upgrades to the borough's Billie Jean King National Tennis Center on behalf of the United States Tennis Association.
69. Joo-Hyun Kang
Director, Communities United for Police Reform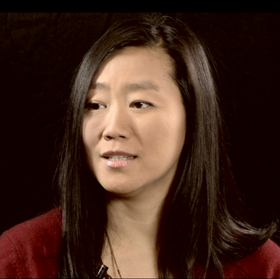 Joo-Hyun Kang is a longtime organizer in New York City. Kang was a program director at Astraea Lesbian Foundation for Justice, and was the first staff member and director of the Audre Lorde Project. Kang's work with CPR, which encompasses over 60 organizational members from every borough, was at the forefront of the city's successful 50-a repeal following the growing movement against police brutality.
70. Andrea Jung
President and CEO, Grameen America
From 1999 until 2012, Andrea Jung served as the first woman CEO and chair of Avon Products, Inc. Jung continues to blaze a trail for women in business as head of Grameen America, which has invested more than $870 million in women-owned businesses around the U.S. Gov. Cuomo recently appointed Jung to serve on his Committee for the Advancement of Women in Leadership in Financial Services.
71. Archana Jayaram
Chief Operating Officer, Legal Aid Society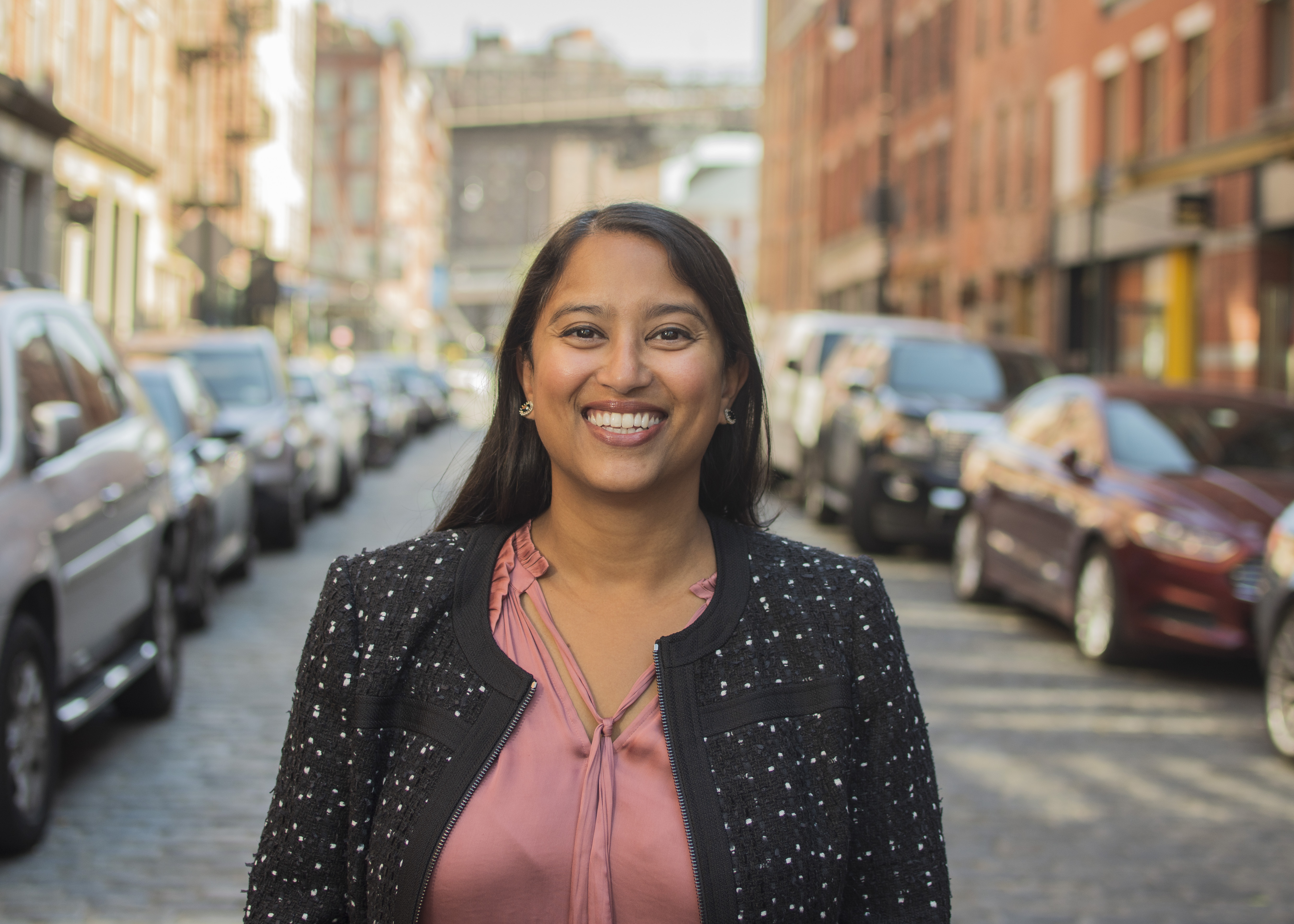 Before becoming COO to the oldest and largest provider of legal aid in the country, Archana Jayaram built a career in city government. Jayaram's past titles include deputy commissioner at New York City's Department of Buildings and associate commissioner of programs at the Department of Correction, where Jayaram launched the Individualized Correction Achievement Network to help the reentry of formerly incarcerated people back into society.
72. Wendy Cai-Lee
President and CEO, Piermont Bank
Wendy Cai-Lee has more than 20 years of experience in financial services, most recently as executive VP at East West Bank, where she was instrumental in growing the bank's total assets from $22 billion to $36 billion. Now Cai-Lee is disrupting the New York banking industry as head of Piermont Bank, which became the first independent de novo bank charter approved for New York State in the last decade.
73. Shandra Woworuntu
Founder and Vice President, Mentari USA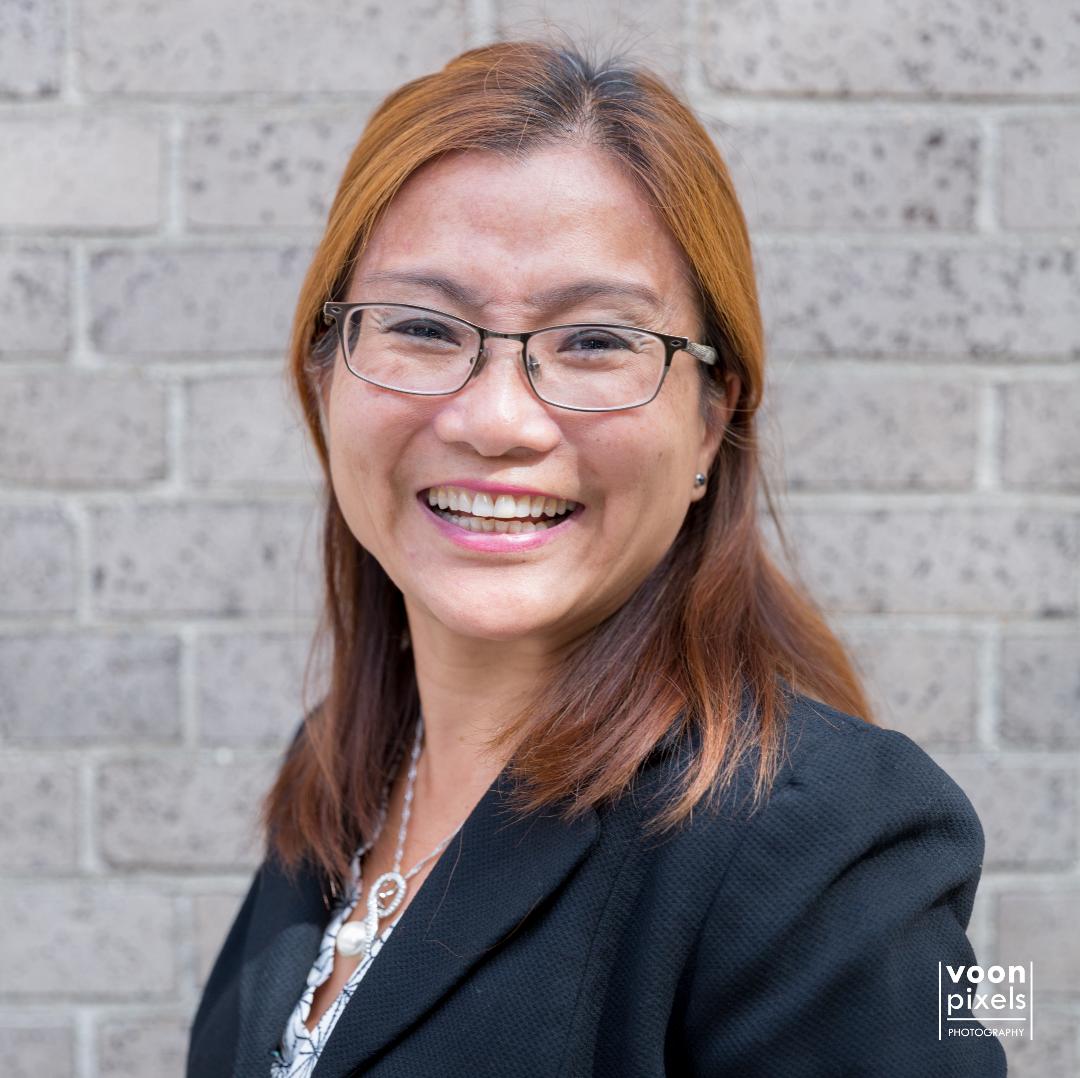 A survivor and vocal advocate, Shandra Woworuntu has worked with lawmakers in Albany to pass anti-human trafficking bills that support the safety and rehabilitation of survivors, frequently traveling the globe as a speaker on women's empowerment. In 2014, the Indonesian American co-founded Mentari, a Queens-based nonprofit supporting the rehabilitation and professional development of survivors through cooking classes. Ninety-three percent of the program's clients have gone on to secure jobs as culinary professionals.
74. Tim Wu
Professor, Columbia Law School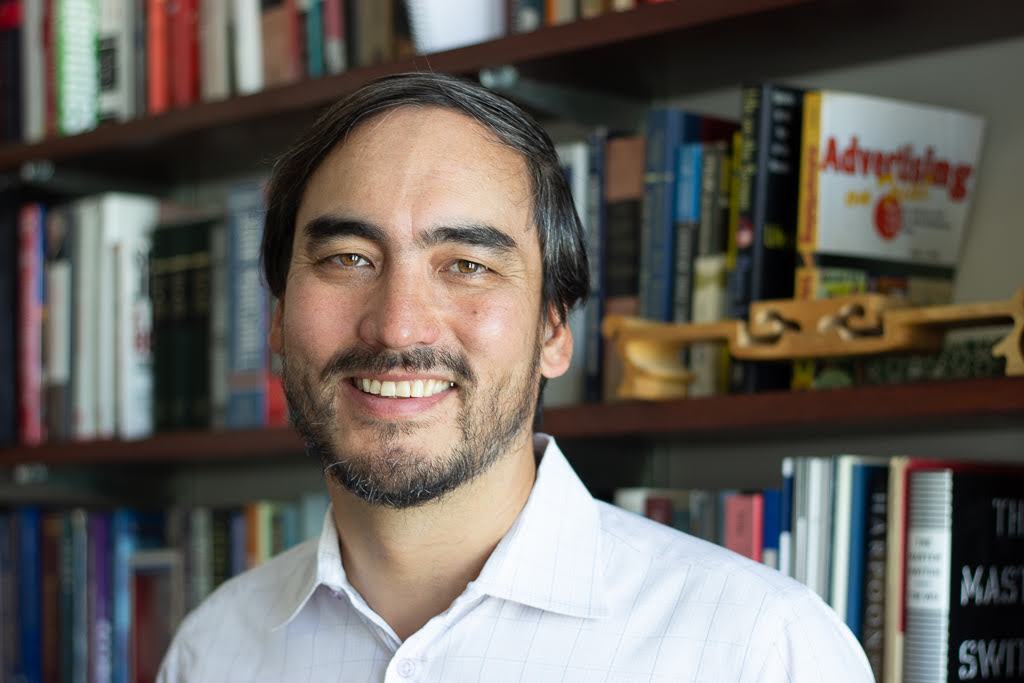 Tim Wu is a law professor, tech policy expert, and published author. Wu's past stints include posts at the Federal Trade Commission and on the White House National Economic Council under President Barack Obama, but Wu is mostly known as the person who coined the term "net neutrality," a principle grounded in the equal treatment of all internet parties by internet service providers.
75. Thomas Sung and Jill Sung
Chairman; CEO, Abacus Federal Savings Bank
This father-daughter duo has weathered the worst together after their family-run Chinatown bank, which has operated for 35 years, was embroiled in a five-year lawsuit against the government in the wake of the 2008 financial crisis. The Sung family's case – and their subsequent acquittal – was the subject of a 2016 documentary, "Abacus: Small Enough to Jail," later nominated for an Oscar. 
76. Henry Chen
President, SOMOS Community Care
Henry Chen is a primary care physician who has practiced in New York City for more than 20 years. Before Chen became president of SOMOS Community Care – the city's only physician-led network, with over 2,500 providers serving patients all over the city – he served as president of the Association of Chinese American Physicians and founded the Chinese Community Accountable Care Organization, where he still serves as CEO. 
77. John Wang
Founder and President, Asian American Business Development Center
John Wang founded the AABDC in 1994 as a way to promote Asian American businesses in the state. The center has since become the foremost promoter of Asian American businesses both in New York and across the United States. For the past 20 years, the AABDC has hosted an annual business summit and, with the rise of the global economy, established its first overseas affiliate office in Beijing. 
78. Sandeep Mathrani
CEO, WeWork
Sandeep Mathrani is a veteran of New York real estate who is best known for his expertise turning around commercial properties caught in financial trouble. Mathrani was the head honcho of General Growth Properties, then the second-largest shopping center owner in the U.S., before being poached to helm the nearly bankrupt WeWork in February. Observers predict Mathrani will work his magic once more at the troubled commercial real estate company.
79. Amol Sarva
Co-founder and CEO, Knotel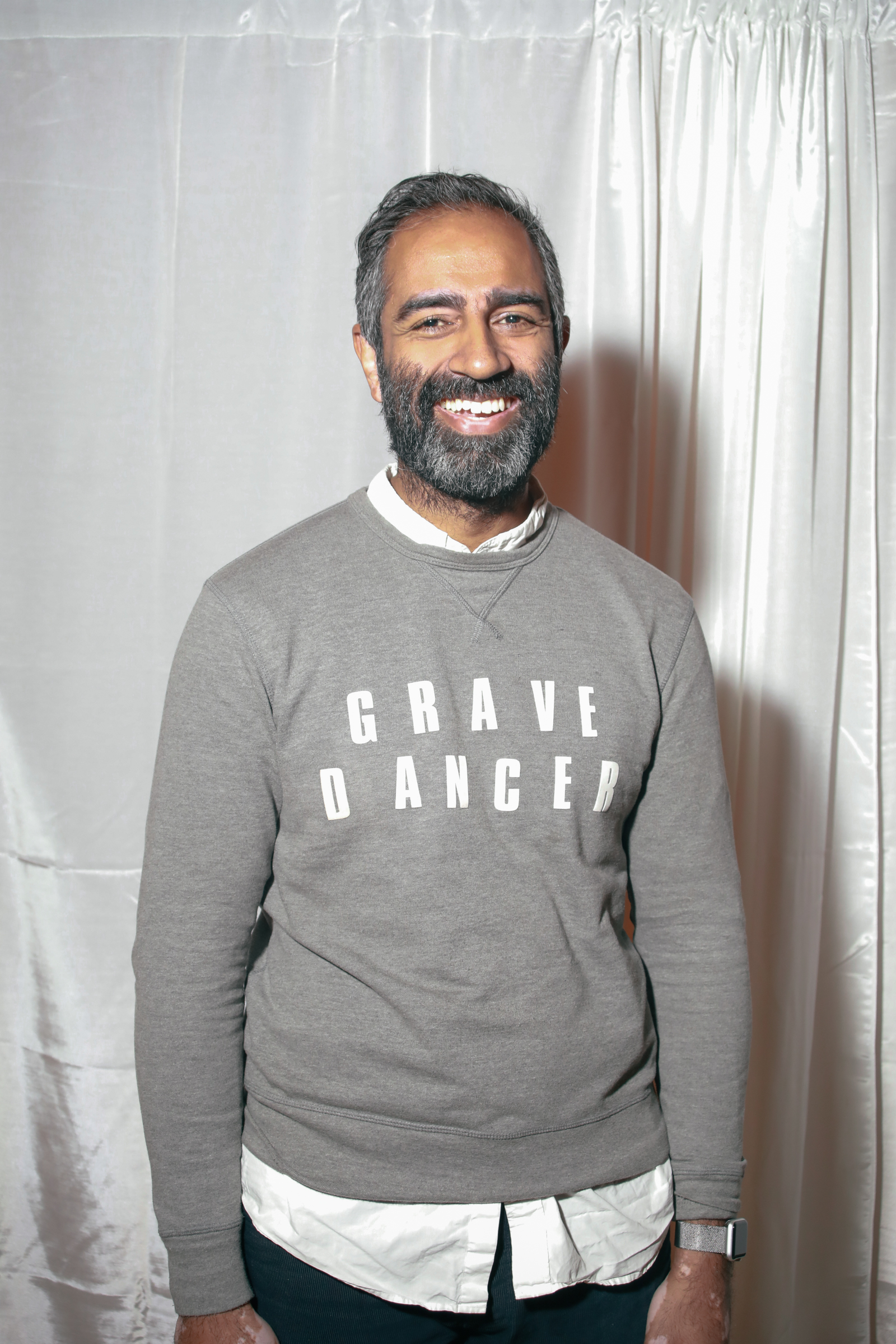 Amol Sarva has a lengthy resume as a co-founder of multiple startups, including Virgin Mobile USA and Peek. But Sarva's most notable venture as of late is Knotel, the flexible office space company that is similar to WeWork but serves larger clients. The company made waves after it closed on a $400 million fundraising round last year. But like other real estate companies, Knotel has reeled during the coronavirus outbreak and legal troubles are on the horizon.
80. Trip Yang
Political Consultant
Trip Yang has secured wins for many progressive candidates during his career as a consultant. Yang was political director for New York and Massachusetts to Bernie Sanders during the senator's presidential run and worked with local candidates like Letitia James and Eric Gonzalez in their successful bids for Attorney General and Brooklyn District Attorney, respectively. Yang was recently campaign manager for Jumaane Williams in his successful bid to become New York City Public Advocate.
81. Naureen Akhter
Deputy District Director, Office of U.S. Rep. Alexandria Ocasio-Cortez
Naureen Akhter's organizing prowess came to light during her run as Alexandria Ocasio-Cortez's campaign director of organizing for AOC's upset victory over incumbent Rep. Joe Crowley two years ago. Akhter, who was promoted to deputy district director after the 2018 election, is also the co-founder of the newly formed Muslims For Progress and the Bangladeshi Americans For Political Progress, both based in New York. 
82. Manmeet Kaur
Founder and CEO, City Health Works
Since launching City Health Works in Harlem in 2013, Manmeet Kaur has moved the needle in health education and service by working with local health workers to engage with patients to better understand their long-term conditions. The health care provider has raised more than $6 million from foundations like the Helmsley Charitable Trust and Mount Sinai, and earned $2 million in revenue from health system partnerships.
83. Justin Yu
Chair, New York Chinese Chamber Of Commerce
Justin Yu has formed deep connections in Manhattan's Chinatown ever since he moved from Queens to the Manhattan neighborhood in 1977. Yu spent 25 years as a journalist, covering immigration issues for World Journal Daily, the largest Chinese newspaper in North America. He was formerly head of the Chinese Consolidated Benevolent Association and serves on the board of multiple other Asian American organizations. 
84. Paul Mak
President and CEO, Brooklyn Chinese-American Association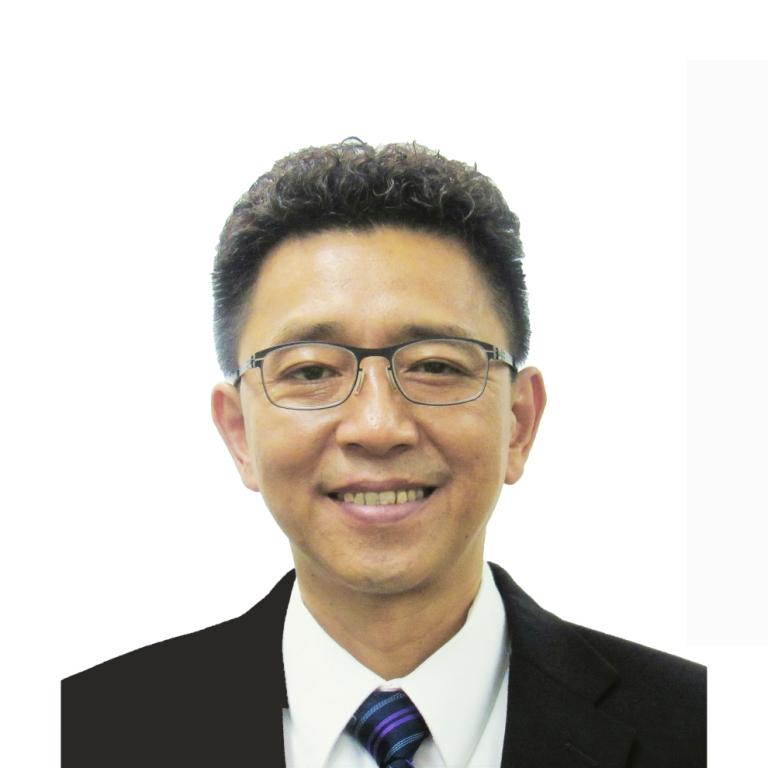 As founder and leader of the BCAA since its inception more than 30 years ago, Paul Mak has longstanding ties to the city's Chinese American community, particularly around Brooklyn's Sunset Park, which has the second-largest Chinese American population in New York City, behind only Flushing. Mak has worked with a number of legislators on local initiatives, such as Asian American outreach during the 2020 Census. 
85. Elizabeth OuYang
Human Rights Attorney
Elizabeth OuYang has been a civil rights attorney and ardent advocate for the city's Asian American communities for over 20 years. OuYang works as a consultant for various nonprofits, including the New York Community Trust and the New York Immigration Coalition, where OuYang provided pro bono services for Muslim and South Asian New Yorkers affected by discriminatory post-9/11 government policies. 
86. Ali Rashid
President, American Pakistani Advocacy Group
Ali Rashid has developed the APAG into one of the most visible political advocacy organizations serving Pakistani Americans in New York City. Rashid's organization hosted a Queens District Attorney forum to engage voters ahead of the 2019 race. Most recently, the group launched the Essential Groceries Drive, which provides free groceries to residents in need, and advocated for the immigrant municipal voting bill currently being deliberated by the City Council.
87. Ali Najmi
Co-Founding Board Member and Vice President, South Asian Indo-Caribbean Bar Association of Queens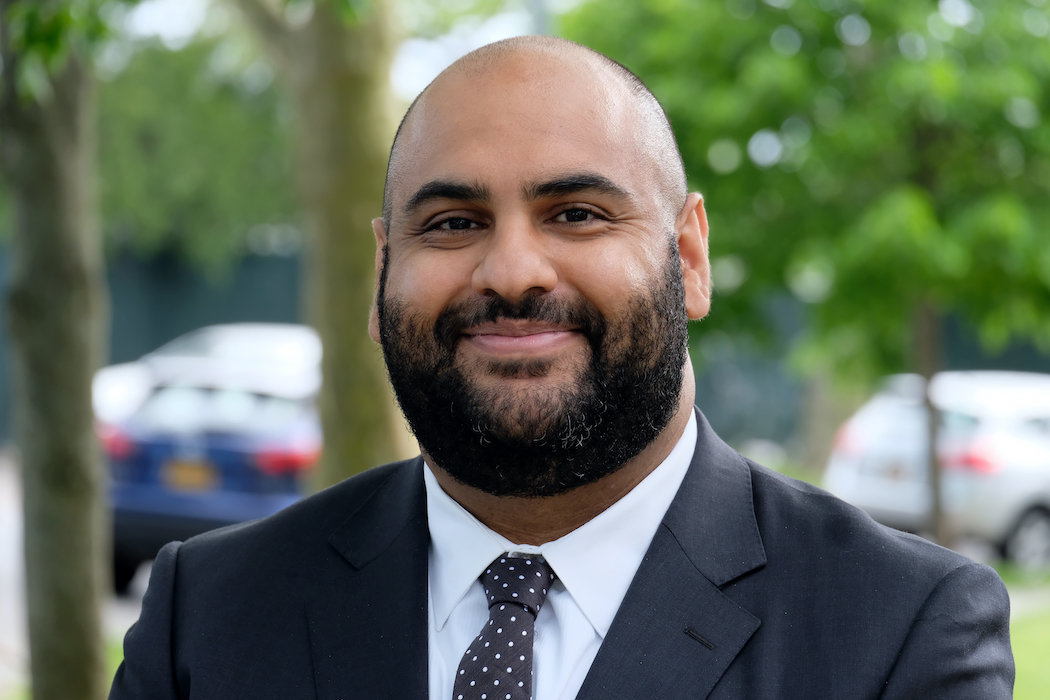 Ali Najmi is a Queens-based attorney who co-founded the South Asian Indo-Caribbean Bar Association of Queens and also serves as its vice president. Last year, Najmi, who also co-founded the Muslim Democratic Club of New York, was named by Public Advocate Jumaane Williams to the Taxi Medallion Task Force. To top off a busy year, Najmi ran as a candidate for the Democratic Judicial Delegate in the 24th Assembly District.
88. Pabitra Benjamin
Executive Director, Adhikaar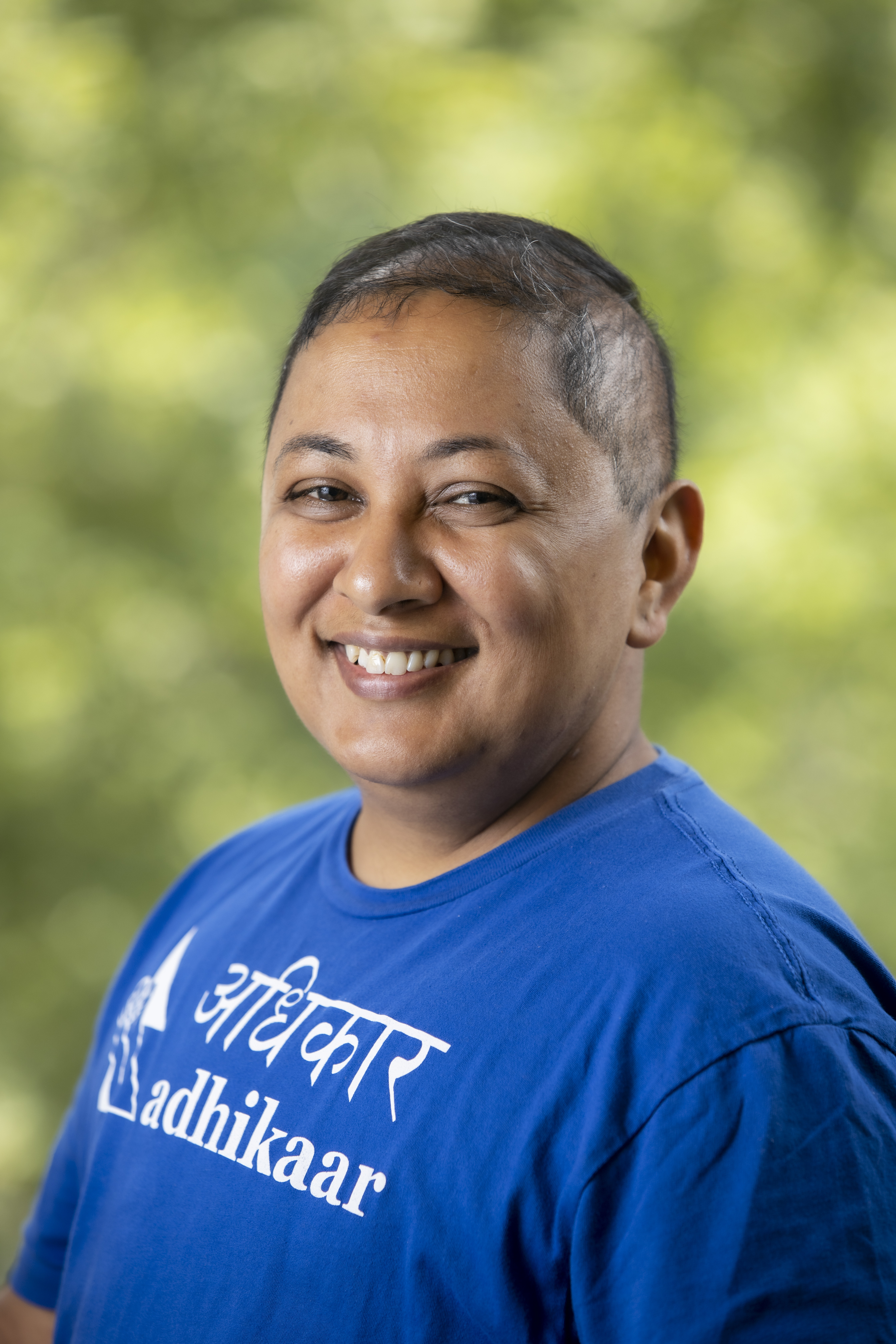 As head of Adhikaar, Pabitra Benjamin leads one of the most politically active advocacy groups centered on Nepalese workers, who make up a significant portion of New York's domestic work force. "I know I have pride in my Nepali heritage and of being multiple identities that come together as my whole self," said Benjamin, a queer Nepalese American who was previously an organizing director at the National Queer Asian Pacific Islander Alliance.
89. Andrea Jang
Chief Operating Officer, Ackman-Ziff Real Estate Group
Before arriving at Ackman-Ziff, one of the top boutique real estate capital advisory firms in New York, Andrea Jang oversaw growth for the Northwest region at the real estate services company JLL Spark. Outside of her professional work, Jang founded Asian Americans in Commercial Real Estate, a business resource group, and is an active member of Apex for Youth, which recruits professionals to mentor Asian and immigrant youths.
90. Julie Ae Kim
Co-founder, Asian American Feminist Collective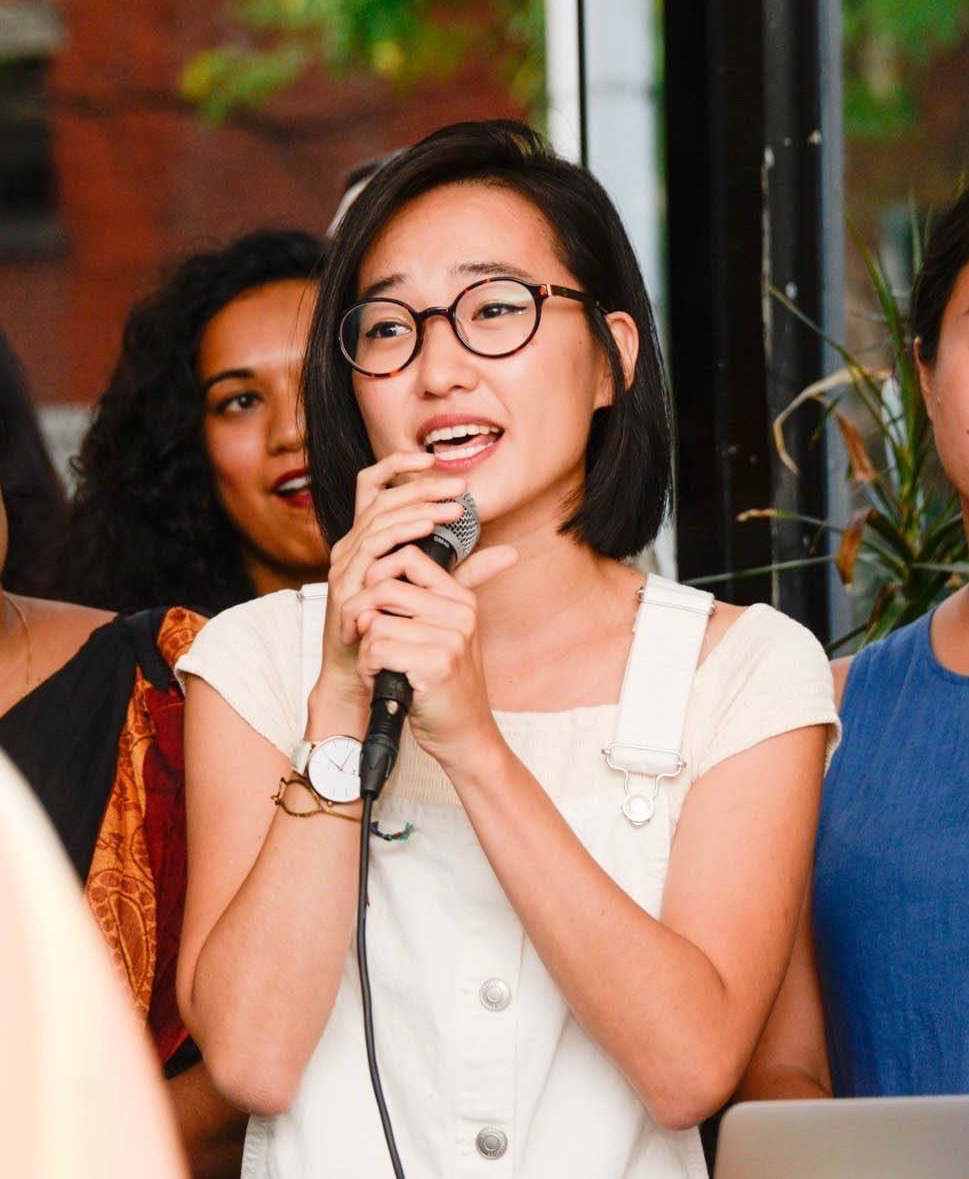 As co-founder of the Asian American Feminist Collective, which focuses on political engagement with the city's Asian diaspora, Julie Ae Kim has cultivated a young, progressive community among Asian American New Yorkers. Kim previously served in the Mayor's Office of Immigrant Affairs and became the first executive director of the Women's Caucus at the City Council. She is also currently the Queens Borough Lead for the 2020 Census.
91. Neeta Jain
Founder and President, International Ahimsa Foundation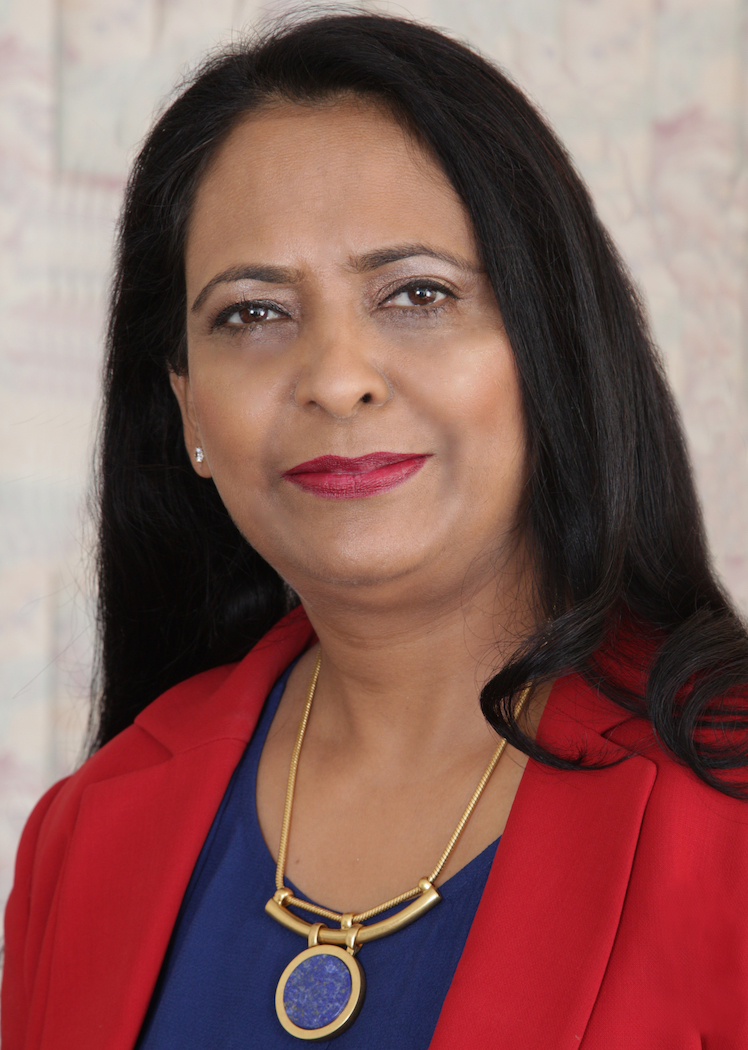 Neeta Jain has served New York City residents for more than 25 years through the principles of Jainism, the Indian religion, by promoting peace and nonviolence through her foundation. Jain served as Democratic district leader in New York's 25th Assembly District Part B, making her the first Indian American elected official in the city, and is president of the Daniel Patrick Moynihan Democratic Club of Queens.
92. Annetta Seecharran
Executive Director, Chhaya CDC
Annetta Seecharran has compiled a commendable record serving New York City's South Asian, Indo-Caribbean and immigrant communities. Seecharran's past posts include leadership roles at United Neighborhood Houses, the South Asian Youth Action, and as a board member of the New York Immigration Coalition. In addition to her role at Chhaya, a community development corporation in Queens, Seecharran was recently appointed to Mayor Bill de Blasio's New York City Civic Engagement Commission.
93. Geetanjali Gupta
Chief Investment Officer, New York Public Library
Prior to joining the New York Public Library, Geetanjali Gupta managed global portfolios valued at more than $15 billion across a variety of assets at Boston's Harvard Management Company. As CIO of NYPL, Gupta puts her asset management expertise to work by collaborating closely with the library's board of trustees investment committee to manage $1.2 billion worth of financial assets and endowments.
94. Taehoon Kim
President, Greater Flushing Chamber of Commerce
Downtown Flushing is the heart of the Queens neighborhood featuring a concentration of Asian American-owned businesses, which offer a bustling attraction for residents and out-of-borough visitors alike. As head of its Chamber of Commerce, Taehoon Kim led the way for Flushing's recent reopening with the chamber's #FlushingRising campaign, which encourages New Yorkers to return and support the community's businesses after the pandemic lockdown. 
95. Jenifer Rajkumar & Zohran Mamdani
Assembly candidates
In this year's Democratic primaries for two state Assembly districts, Jenifer Rajkumar and Zohran Mamdani ousted Queens incumbents Michael Miller and Aravella Simotas, in Districts 38 and 36, respectively. Rajkumar, the former director of immigration affairs and special counsel for the state, and Mamdani, a housing organizer, are not just bringing new blood to the Assembly – they would be among the body's first South Asian members. 
96. Dave Chokshi
Attending Physician, NYC Health + Hospitals/Bellevue Hospital Center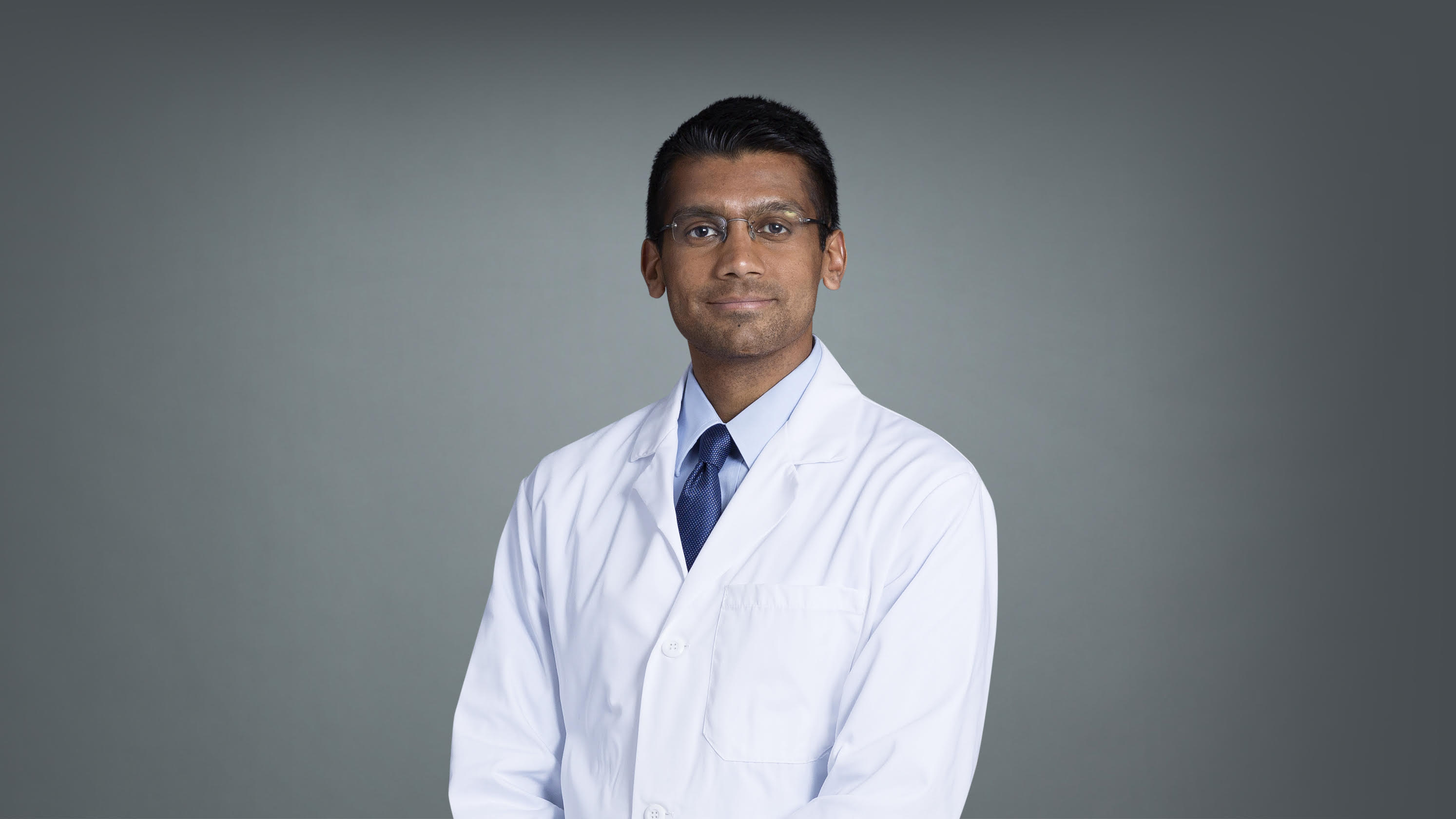 Up until May, Dave Chokshi led NYC Health + Hospitals' accountable care organization, saving Medicare an estimated $37 million in five years. When the pandemic hit, the Rhodes scholar led the system's mass transition to telemedicine, conducting 83,000 billable televisits and 30,000 behavioral health encounters in a month all done through telephone and video. He remains a physician at Bellevue Hospital Center and a professor at NYU School of Medicine.
97. Jenny Low
Director of the Community Engagement Division, New York City Council Speaker's Office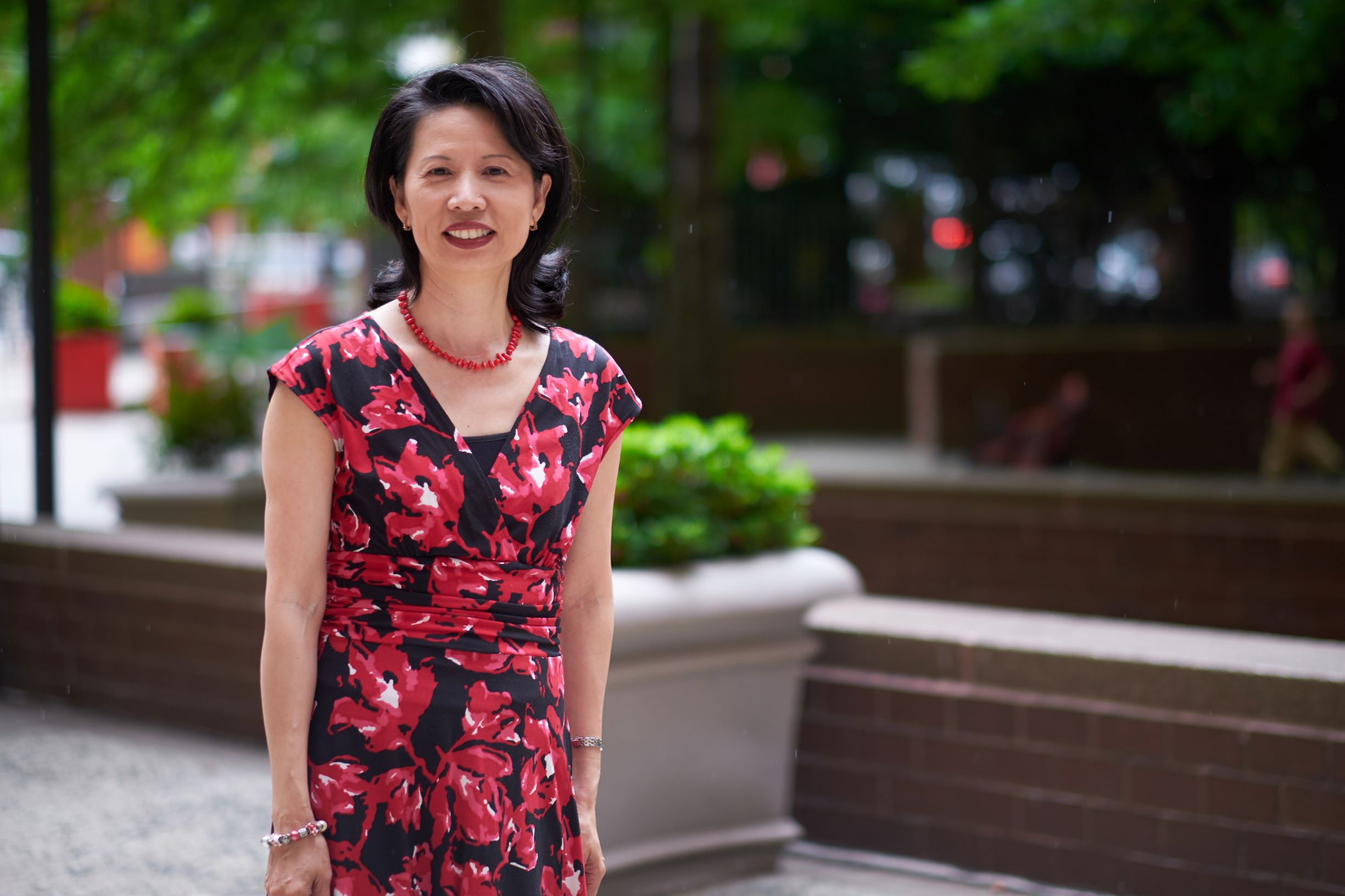 As the trusted liaison between Council Speaker Corey Johnson's office and constituents, Jenny Low draws on her 28 years of experience in community-focused corporate communications on a daily basis. Low's appointment to the office was a "natural extension" following her decades of community service in various nonprofits supporting residents in Chinatown, where she was raised, including a stint as chair of the board of directors of the Chinese-American Planning Council.
98. Ahsia Badi
New York State Census Director, Emgage
Ahsia Badi is the census director for Emgage in New York, the largest nonprofit organization focused on Muslim civic engagement in the United States. Before joining Emgage, Badi worked as a senior policy associate at the New York Academy of Medicine. Badi is also a Democratic elected official serving as president of the Tilden Democratic Club and second vice-chair on Manhattan's Community Board 6.
99. Kimberly Sue
Medical Director, Harm Reduction Coalition
Kimberly Sue is a physician-anthropologist and published author who leads the medical arm of the Harm Reduction Coalition, a national advocacy organization focused on reducing the impacts of the country's drug crisis on marginalized communities. Sue is also a physician at New York's Rikers Island jail and uses evidence-based research to influence drug policies, particularly in the realm of harm reduction related to the opioid crisis.
100. Gita Tiku
Finance Director, Gov. Andrew Cuomo
While some New York candidates embrace small-dollar donations, Gov. Andrew Cuomo has won handily at the polls with major contributions and an insurmountable campaign war chest – and that's thanks in large part to his campaign finance director, Gita Tiku. Since coming on in 2017, Tiku helped Cuomo coast to reelection in 2018 and continue to post impressive fundraising numbers to position him to seek a fourth term in 2022.
Corrections: An earlier version of this list incorrectly described My Chi To's employment status at Debevoise & Plimpton, where she previously worked as a partner. This list incorrectly described Nancy Yao Maasbach's response to a fire at the organization's archives. This list also previously incorrectly described Sharon Lee's work history with John Liu.