The 2020 Labor Power 100: 51-100
Recognizing the most influential figures in New York labor.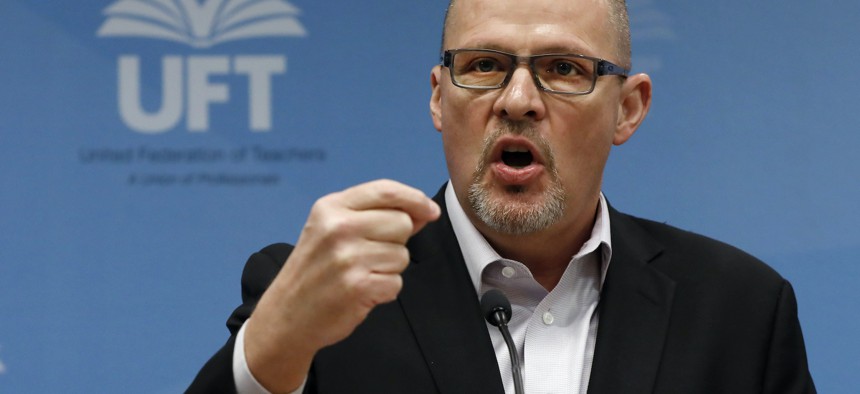 51. Paul DiGiacomo
President, Detectives' Endowment Association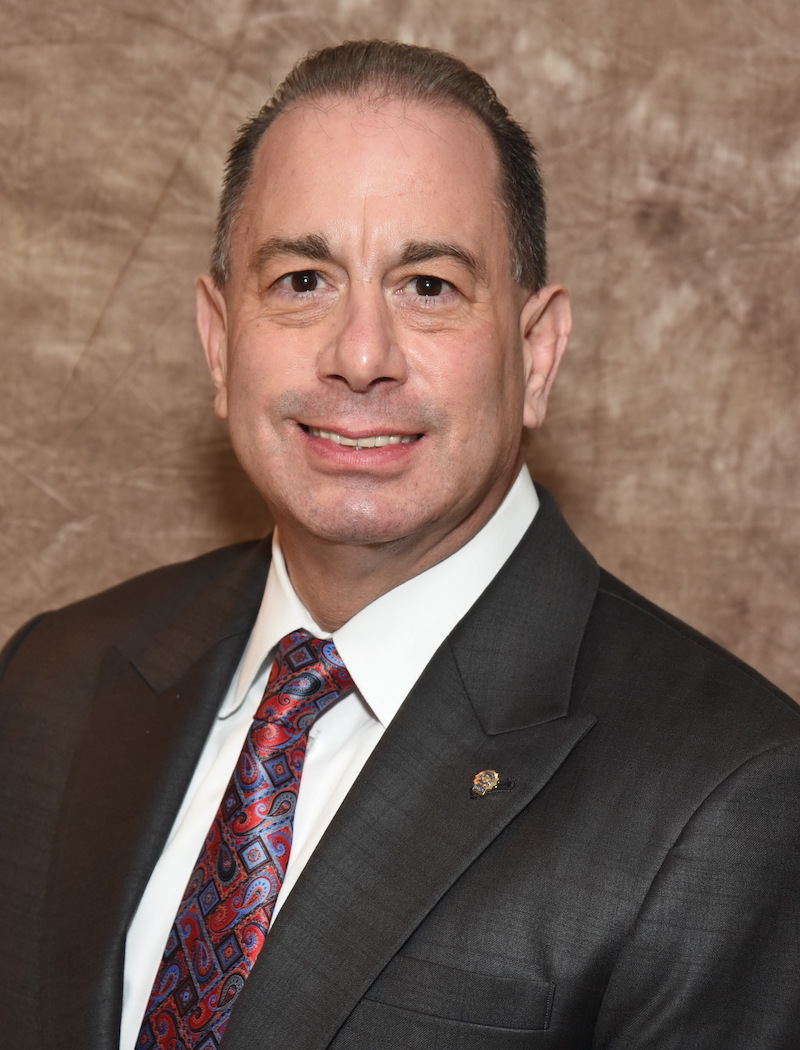 Now leading the NYPD detectives union, Paul DiGiacomo took the helm after the union's longtime head, Michael Palladino, retired in January. Defending police conduct during protests following the killing of George Floyd, DiGiacomo lashed out at those criticizing NYPD officers. In June, he said the union would sue citizens who allegedly assaulted its members, while bashing what he called inaction by the state attorney general.
52. Philip Rumore
President, Buffalo Teachers Federation
First elected president of the Buffalo Teachers Federation in 1981, Philip Rumore is among the most recognizable figures in the area. The onetime door-to-door encyclopedia salesman called for a remote start to the school year and threatened legal action if educators weren't comfortable with the district's reopening plan. In August, the Buffalo Board of Education decided to start school with only remote classes.
53. Dennis Quirk
President, New York State Court Officers Association
Dennis Quirk, the longtime president of the New York State Court Officers Association, contends that his officers are not adequately protected from the coronavirus. In July, Quirk filed suit against the state's chief judge, Janet DiFiore, and the court administration agency, claiming they failed to ensure courthouses were disinfected among other safety complaints. A month earlier, DiFiore ordered a probe into allegations of racism against Quirk, which he denies. 
54. Prabhu Sigamani
Director, ROC-New York
Appointed to New York City Mayor Bill de Blasio's Non-Profit and Social Services Sector Advisory Council to help restart the economy, Prabhu Sigamani spent the early weeks of the pandemic helping 6,000 food service workers across the state and country get financial help. The Restaurant Opportunities Centers United New York office received more than 10,000 applications for aid within two weeks of launching its donor-backed relief fund in March, according to Sigamani.
55. Rafael Espinal
Executive Director, Freelancers Union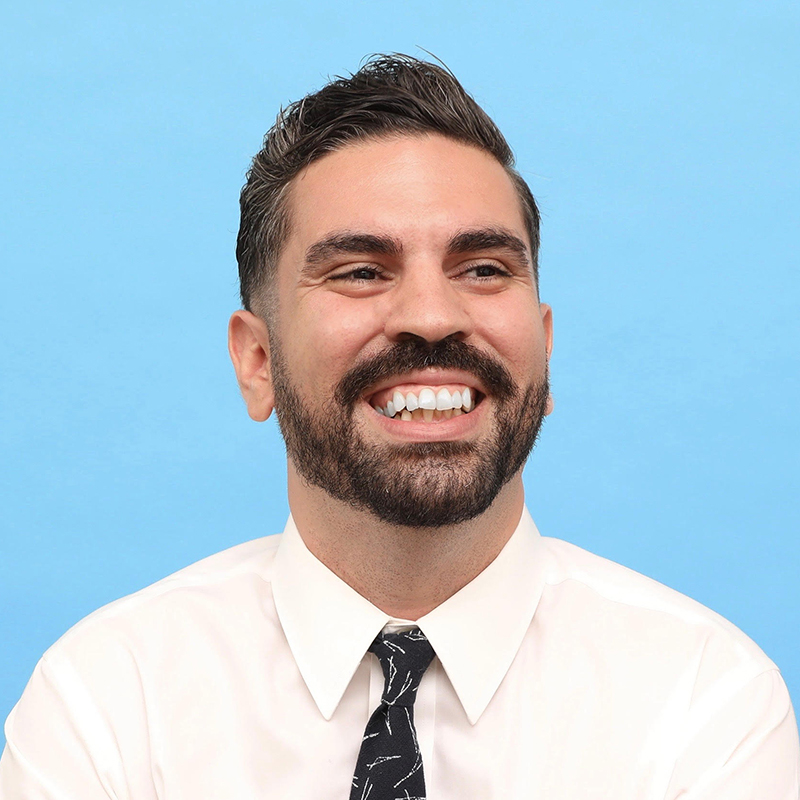 Rafael Espinal took the helm of the 500,000-member Freelancers Union in March, becoming the third person to lead the group since its founding in 1995. In 2011, Espinal became New York's youngest elected official when he joined the Assembly at age 26. Elected to the New York City Council in 2013, he co-sponsored legislation passed in 2016 that protects freelancers from nonpayments and late payments.
56. Adam Krauthamer
President, American Federation of Musicians Local 802
From May through early July, members of Adam Krauthamer's union took song requests from health care workers and patients at New York City hospitals and performed them from home to help celebrate patients successfully coming off ventilators. With many union members' careers in limbo due to pandemic driven closures, Krauthamer told Time magazine the arts and entertainment industry is facing the "biggest existential crisis we've ever had."
57. Oren Barzilay
President, Uniformed EMTs, Paramedics & Fire Inspectors FDNY Local 2507
As president of Local 2507, Oren Barzilay led his slate to a resounding reelection win in August and spoke against possible layoffs among members. With some 400 emergency medical responder positions endangered as New York City contends with a multibillion-dollar shortfall, Barzilay is warning of delayed responses to emergencies. He called for more personal protective equipment for members when 911 calls hit a record in March.
58. Vincent Variale
President, Uniformed EMS Officers Local 3621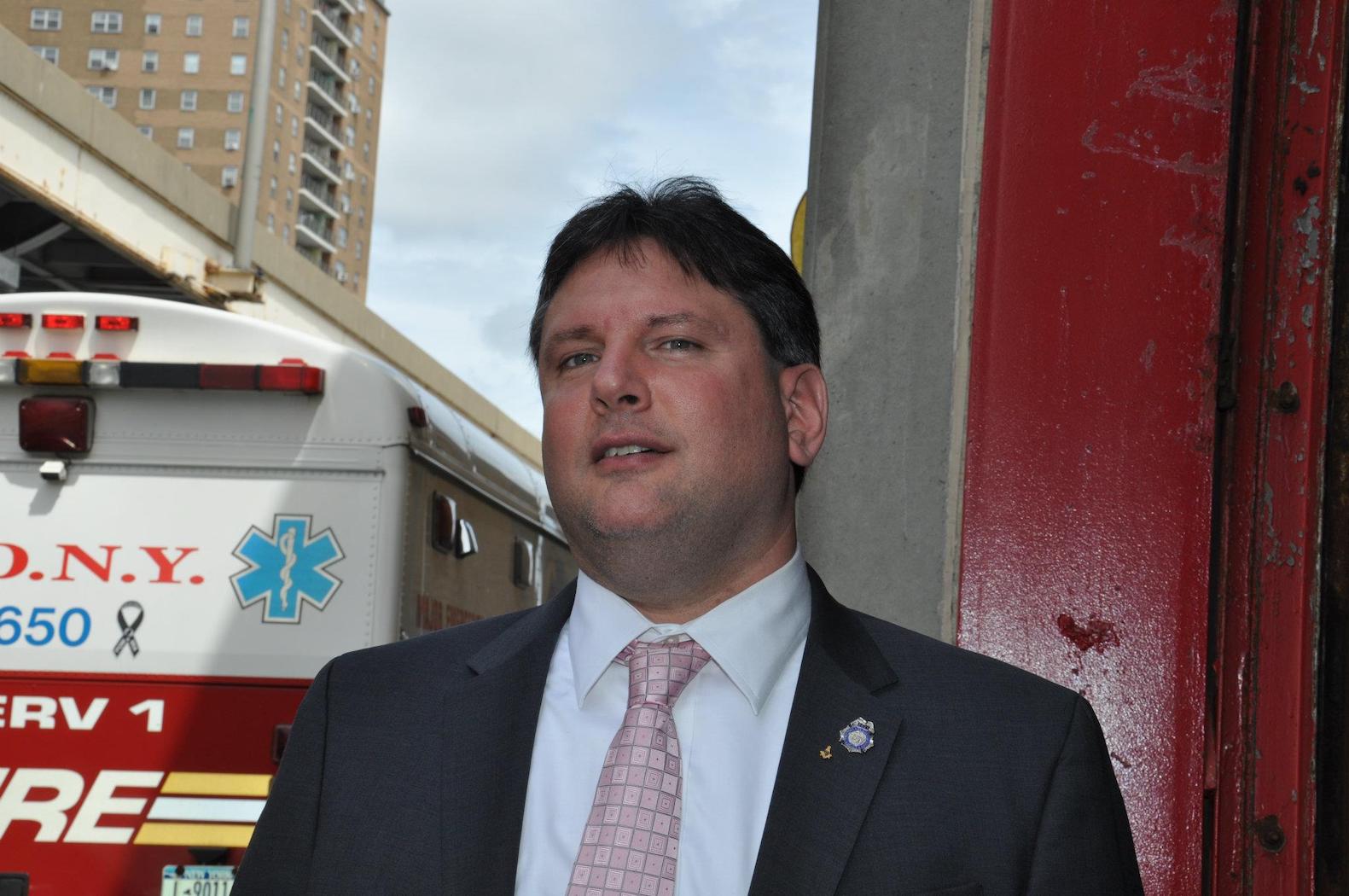 Serving his fourth term as president of the Uniformed EMS Officers Union Local 3621, Vincent Variale wants New York City to increase pay and benefits to address high turnover among emergency medical service workers. Before the coronavirus, the city's 911 system typically recorded 4,000 EMS calls a day. By the end of March, the tally had jumped to more than 6,000, further compounding staffing shortages among EMS workers, Variale said.
59. Rebecca Dixon
Executive Director, National Employment Law Project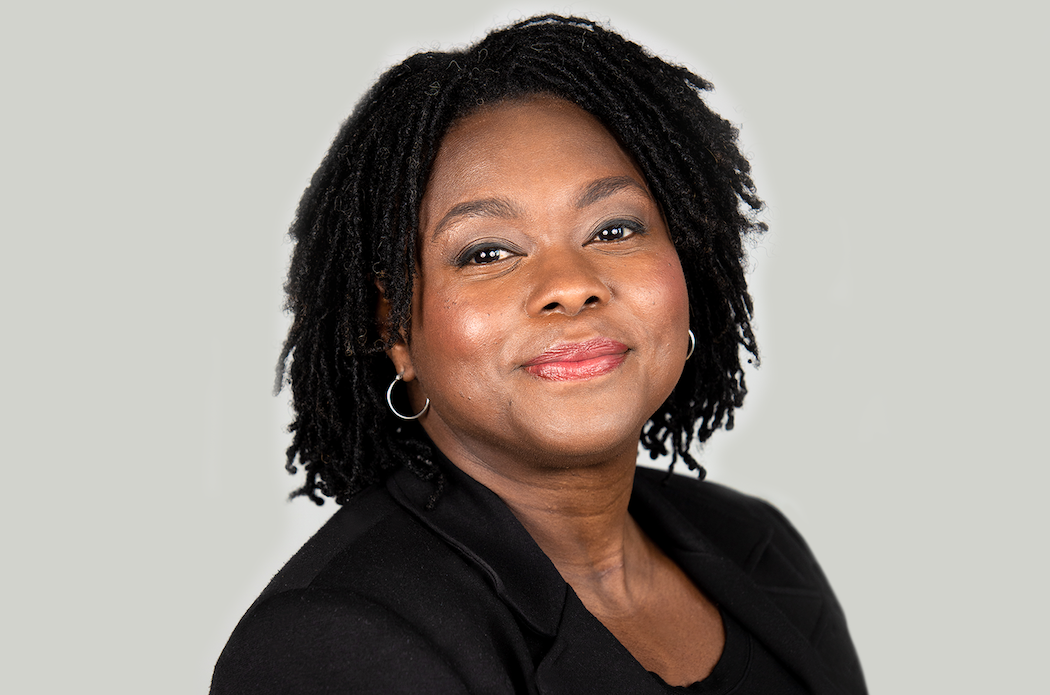 Rebecca Dixon took the helm of the National Employment Law Project in January, after helping drive the group's restructuring with an anti-racism focus. During a decade at the workers' rights group, Dixon's roles included senior staff attorney and chief of programs. She previously worked on labor and civil rights policy as a New York state executive fellow in the governor's office. Dixon has spoken against granting businesses immunity from coronavirus-related lawsuits.
60. Edwin Christian
Business Manager, International Union of Operating Engineers Local 14-14B
In addition to serving as business manager of International Union of Operating Engineers Local 14-14B for more than a decade, Edwin Christian has been an active member of the labor union for more than 30 years. Speaking on behalf of about 1,600 heavy equipment operators and other trade workers in New York City, Christian's power in large part comes from his role in the licensing and regulation of crane operators.
61. Joseph Azzopardi
Business Manager/Secretary Treasurer, International Union of Painters and Allied Trades District Council 9
Starting as an apprentice glazer in 2001, Joseph Azzopardi moved up the ranks until he was elected to lead the more than 11,000-member International Union of Painters and Allied Trades District Council 9 in 2015. As New York City moved to reopen construction sites amid the pandemic, Azzopardi's union offered free on-site COVID-19 antibody tests and face masks to members at its office in Long Island City, Queens.
62. Thomas Carey
President, Westchester-Putnam Central Labor Body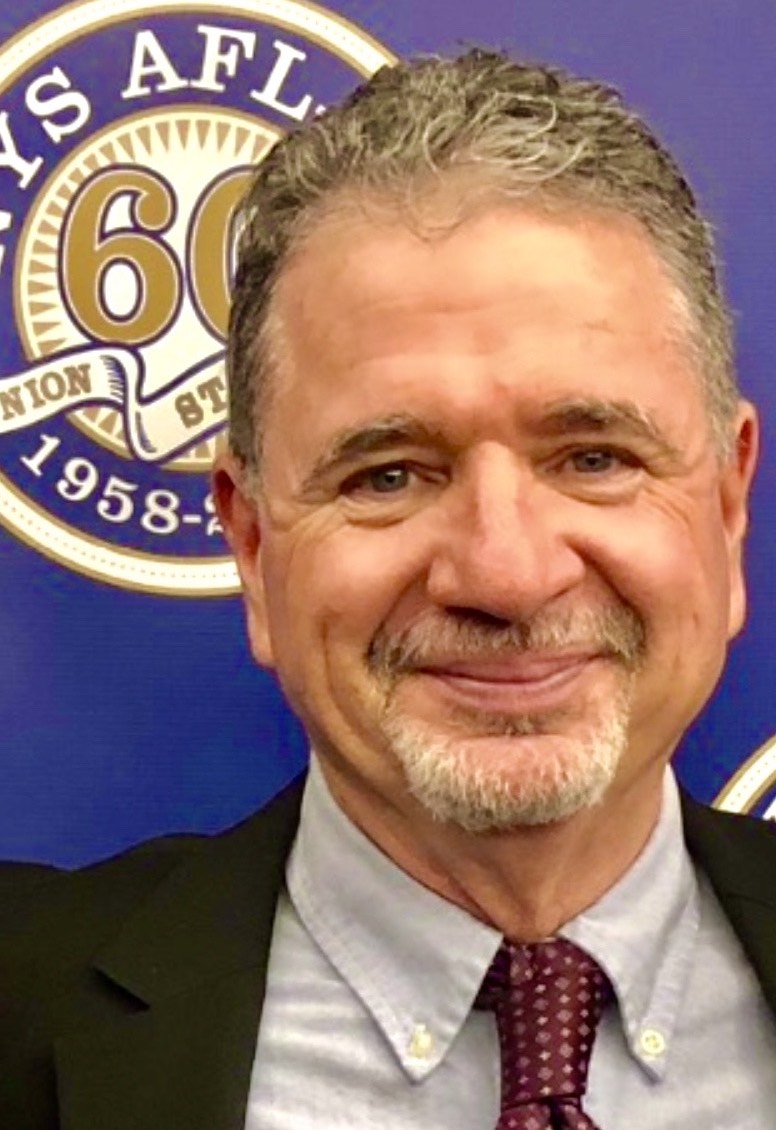 As president of a labor group representing 150,000 members in Westchester and Putnam counties, Thomas Carey voiced the Westchester-Putnam Central Labor Body's support of small businesses reopening in June. Donning a mask, he appeared at Sam's of Gedney Way in White Plains as the restaurant readied to reopen with outdoor dining. Separately, he said the group supported peaceful protests against police brutality and racism.
63. Sparrow Tobin
President, Hudson Valley Area Labor Federation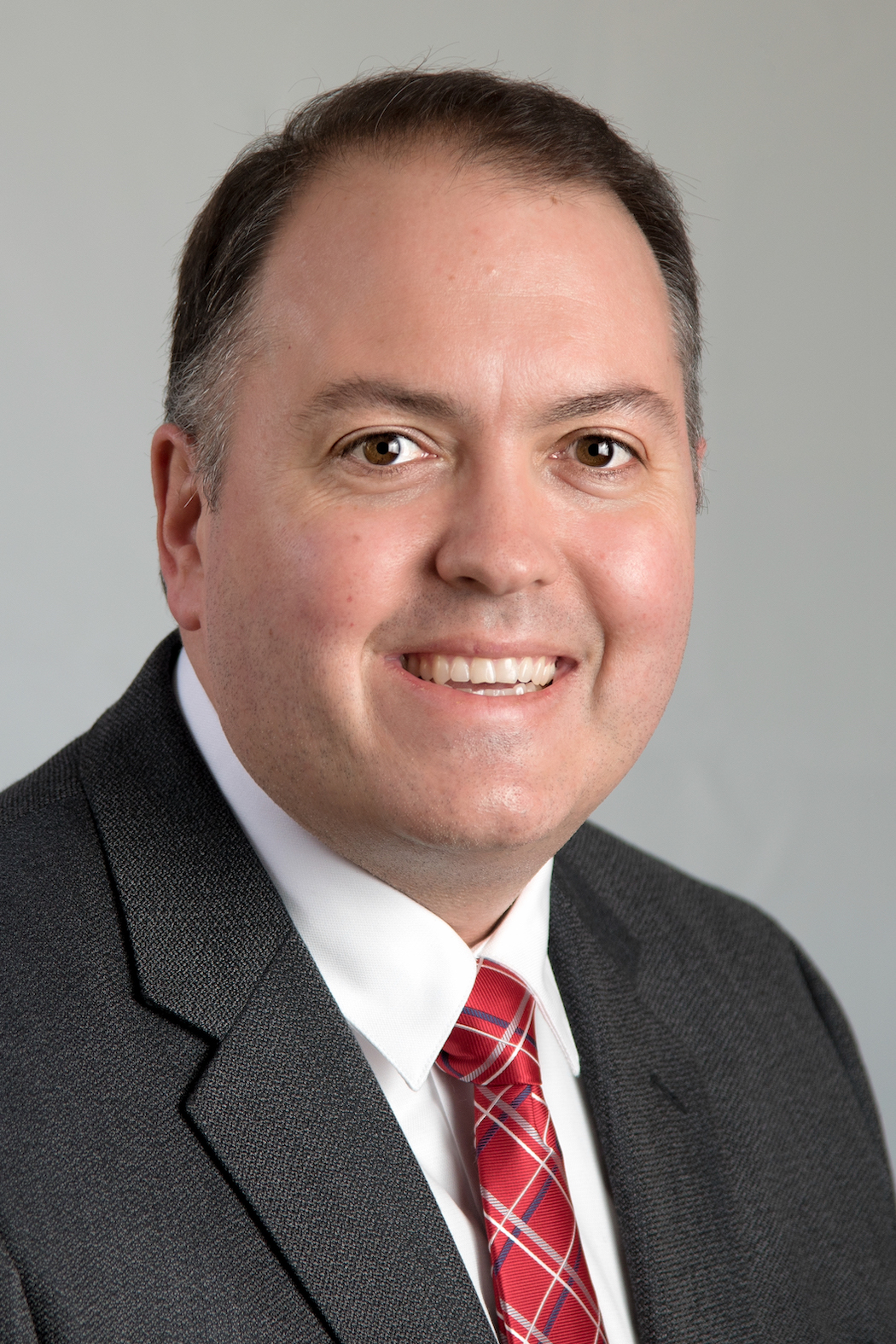 Growing up working class, Sparrow Tobin helped out with his family's firewood-cutting business. Elected president of the Hudson Valley Area Labor Federation a year ago, Tobin is also on the Middletown Common Council. He's spoken out against systemic racism while commending the mayor and the police officers of Middletown for their approach to law enforcement, saying "everybody is against police brutality."
64. Patrick Dolan Jr.
President, Enterprise Association of Steamfitters Local 638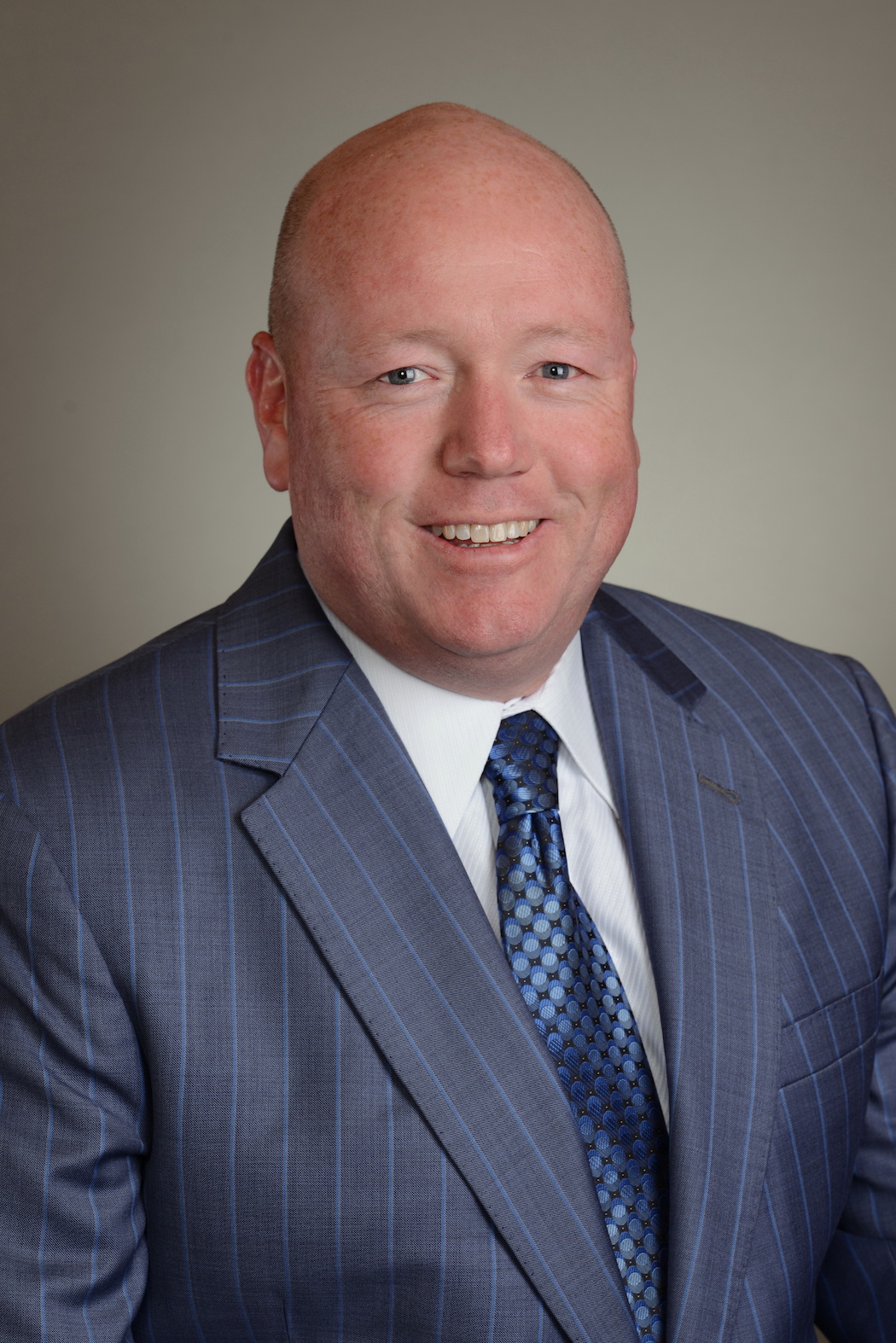 Patrick Dolan Jr., who was elected president of Steamfitters Local 638 in 2011, wants aging pipes in New York City's public housing buildings to be replaced. Dolan and his 8,000-member union say rotting pipes are behind systemic troubles like leaks, mold, heat outages and sprinkler system issues. Dolan's local maintains jurisdiction over all general pipefitting in the city and Long Island. He joined the union as an apprentice in 1987.
65. Michael Apuzzo
Business Manager, United Association Plumbers Local 1
Michael Apuzzo, who has been the business manager of United Association Plumbers Local 1 since 2017, held his union meetings during the pandemic virtually on YouTube. Appointed to the New York City Building Trades Re-Mobilizing Committee, Apuzzo was part of the effort to bring nearly 100,000 tradespeople back to work while keeping them safe from the coronavirus. His local represents nearly 6,000 plumbers and apprentices.
66. James Mahoney
General Vice President, International Association of Bridge, Structural, Ornamental and Reinforcing Iron Workers
James Mahoney became an ironworker in 1982, rising up through the ranks as a journeyman, foreman and steward. The longtime business manager of Local 580, Mahoney was named general vice president of Iron Workers International in 2015. A graduate of Cornell University's School of Industrial and Labor Relations, Mahoney has twice served as treasurer of the New York State District Council of Iron Workers.
67. Daniel Levler
President, Suffolk County Association of Municipal Employees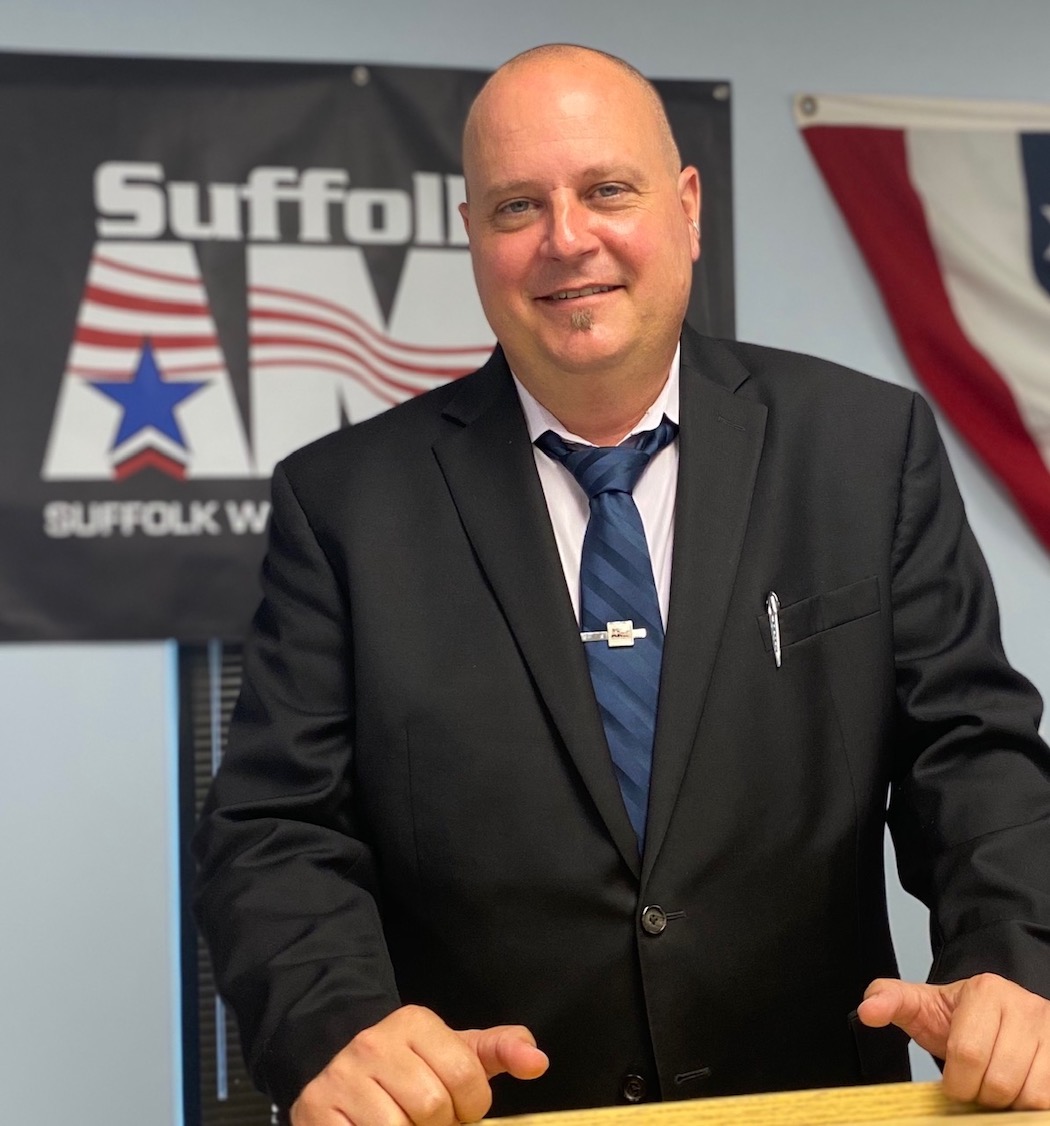 As president of the Suffolk County Association of Municipal Employees, Daniel Levler has been grappling with how to provide government services during the pandemic and protect his members from the coronavirus. He leads a union that represents about 6,000 Suffolk County workers, and he serves on the county's reopening task force. Last year, the union negotiated an eight-year contract with a 12% salary increase.
68. Keith Mestrich
President and CEO, Amalgamated Bank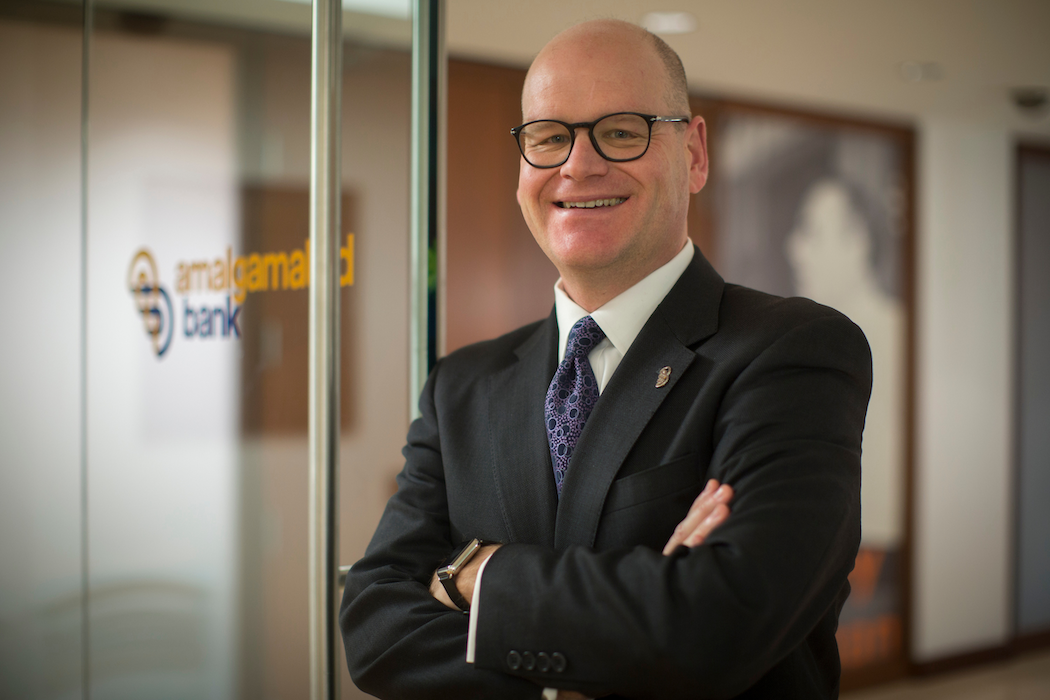 Amalgamated Bank's financial results validate its view that a bank can do good in the world and still profit. So said its president and CEO, Keith Mestrich, in reporting income of $10.4 million in the second quarter, up from $9.5 million in the same period a year ago. In keeping with its mission, the union-owned bank is offering payment deferrals for borrowers experiencing financial stress due to COVID-19.
69. John Wirenius
Chair, New York State Public Employment Relations Board
As chair of the Public Employment Relations Board, John Wirenius started out 2020 speaking about the implications of a new law giving farmworkers the right to organize. That's because his agency, which was created as part of the 1967 Taylor Law, is assigned to supervise and administer the relationships between public sector unions and management, including in the agriculture industry. Wirenius was nominated to the position by Gov. Andrew Cuomo in 2016.
70. Alan Klinger
Co-Managing Partner, Stroock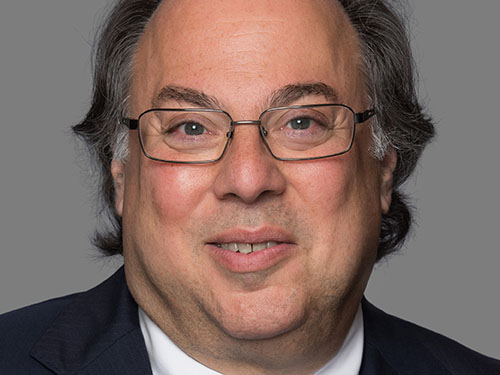 A top-notch labor and employment attorney, Alan Klinger is a co-managing partner at Stroock and co-chair of the law firm's litigation group. Klinger leads the New York firm's representation of public-sector unions and employee benefit funds, serving as outside counsel to the United Federation of Teachers, among other influential unions. Klinger also does government relations work, speaking for clients in administrative proceedings, health care and land use.
71. Alexander Colvin
Dean, Cornell University School of Industrial and Labor Relations
Businesses will weather COVID-19 by collaborating with their workforces, and sizable government intervention is needed to save the economy, according to employment and labor expert Alexander Colvin. He was named the Kenneth F. Kahn '69 dean of the School of Industrial and Labor Relations in 2019. Previously, Colvin served as ILR's interim dean, overseeing the opening of its Manhattan headquarters and chairing its diversity council.
72. Deborah Axt and Javier Valdés
Co-Executive Directors, Make the Road New York
Co-leaders of the state's biggest immigrant organizing group, Deborah Axt and Javier Valdés have been part of key legislative advances in New York, including paid sick leave, protections for car wash workers and a higher minimum wage. More recently, they called for suspending rent and utility payments during the pandemic. Their group recently received $125,000 for a community center in Queens, offering legal and educational services to low-income and immigrant populations. 
73. Richard Witt
Executive Director, Rural & Migrant Ministry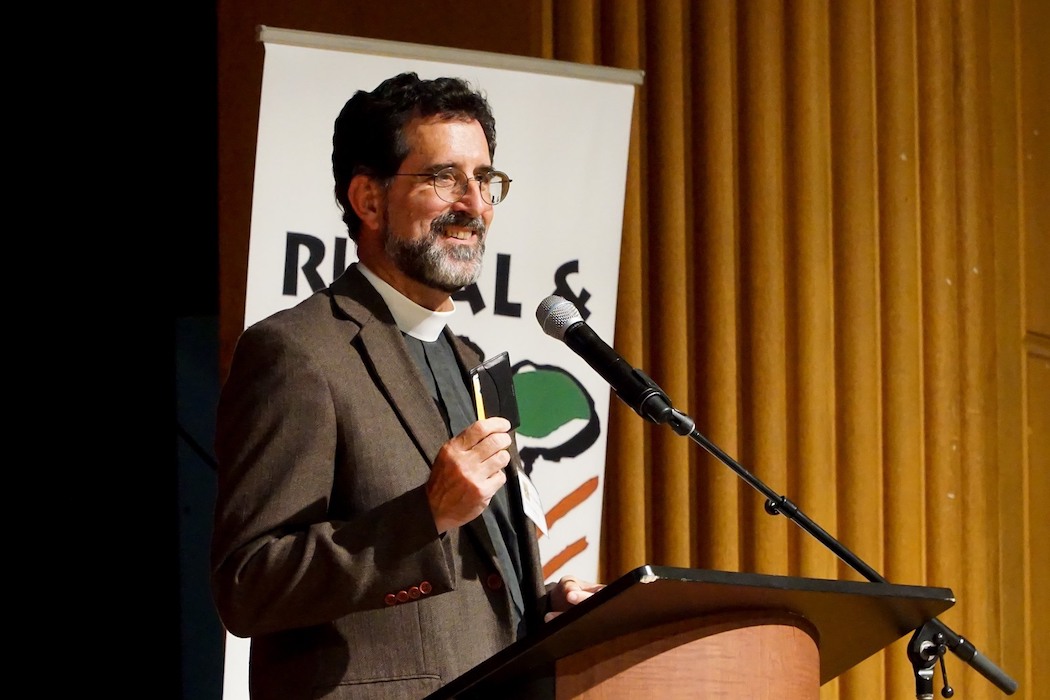 Richard Witt, who has led the Rural & Migrant Ministry in Poughkeepsie since 1991, has lately been focused on collecting and distributing masks to farmworkers and running youth groups, justice celebrations and education centers remotely. As the ministry's website puts it: "In addition to physical distancing, we must practice social connectedness." The Episcopal priest also advocated for the Farm Laborers Fair Labor Practices Act, which took effect this year.
74. Vincent Pitta
Partner, Pitta LLP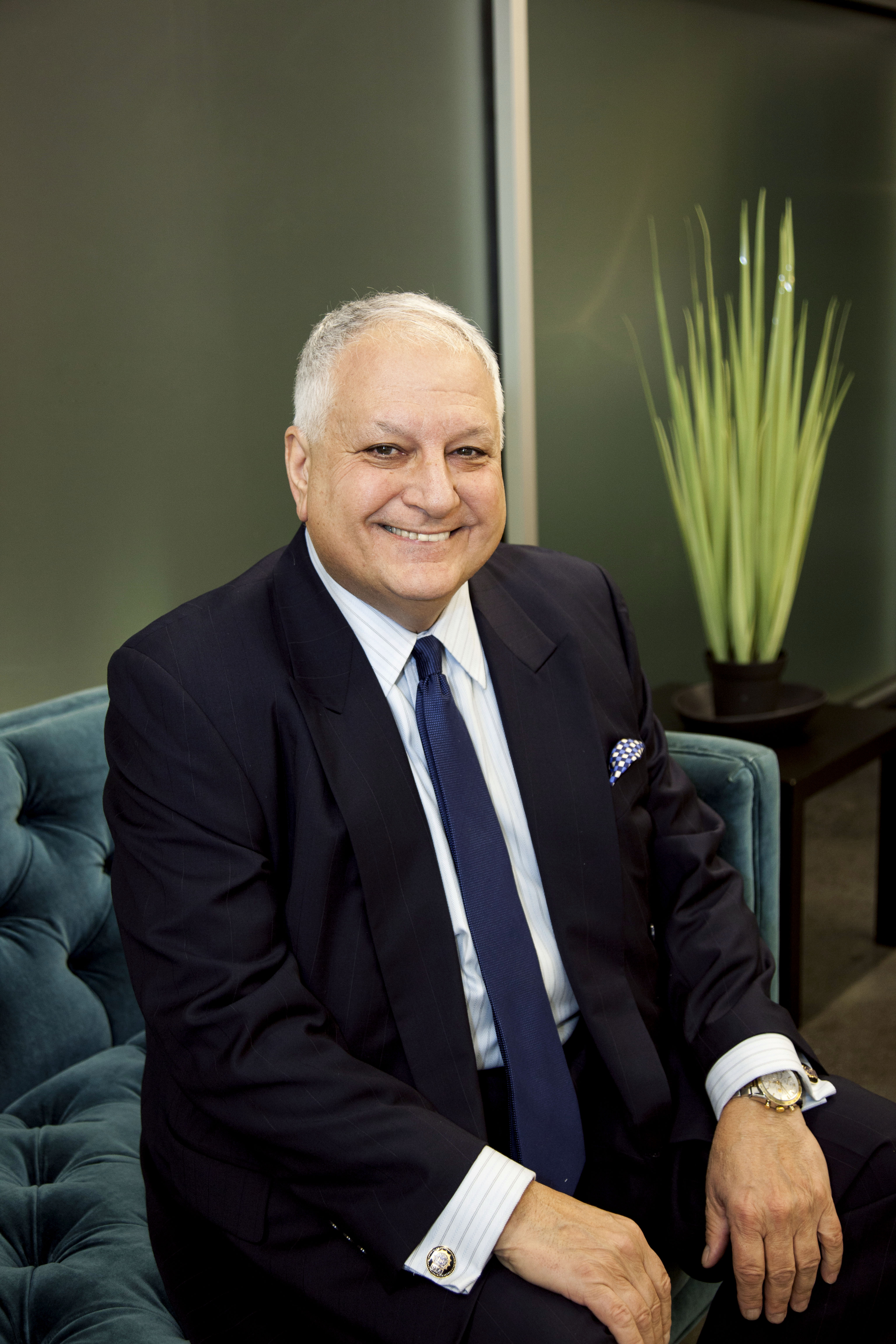 Labor and employment law attorney Vincent Pitta's New York City firm is closely affiliated with his partnership with Albany-based Robert Bishop that has lasted more than 30 years. Pitta's lengthy list of union clients includes the Amalgamated Transit Union, Local 1181-1061, the New York Detectives' Association and Unite Here Local 100. Pitta Bishop & Del Giorno, the duo's government relations and consulting firm, also advises labor clients.
75. Alex Molina
President, Transport Workers of America Local 241
In August, TWU Local 241 President Alex Molina brokered a two-year contract agreement covering more than 600 cleaners, electricians, plumbers, painters and security guards at four Columbia University campuses. Earlier this summer, during negotiations over a deal that included additional increases to health care costs – a major sticking point during a pandemic – the union had authorized a strike that could have disrupted campus reopening plans.
76. Lowell Peterson
Executive Director, Writers Guild of America, East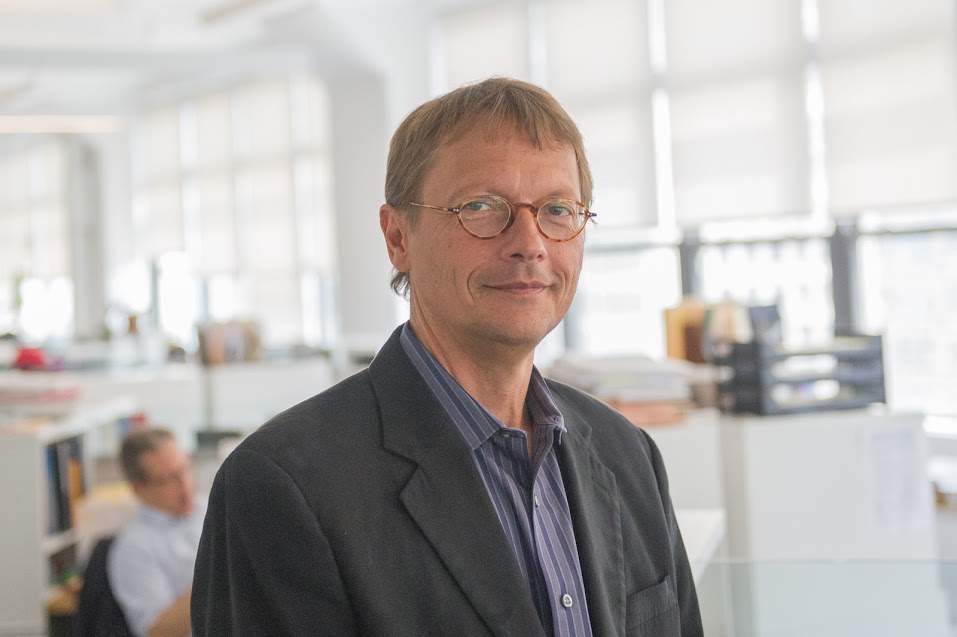 The Writers Guild of America, East has grown under Executive Director Lowell Peterson. Chalkbeat's 26-member staff joined the Writers Guild in August, adding to the union's nearly 7,000 members in film, TV and news. That's up from about 5,000 last year. The union and NBC News Studios reached an agreement on union coverage for employees working on nonfiction programs, while staff at Hearst Magazines voted to join the union in July.
77. Susan DeCarava
President, NewsGuild of New York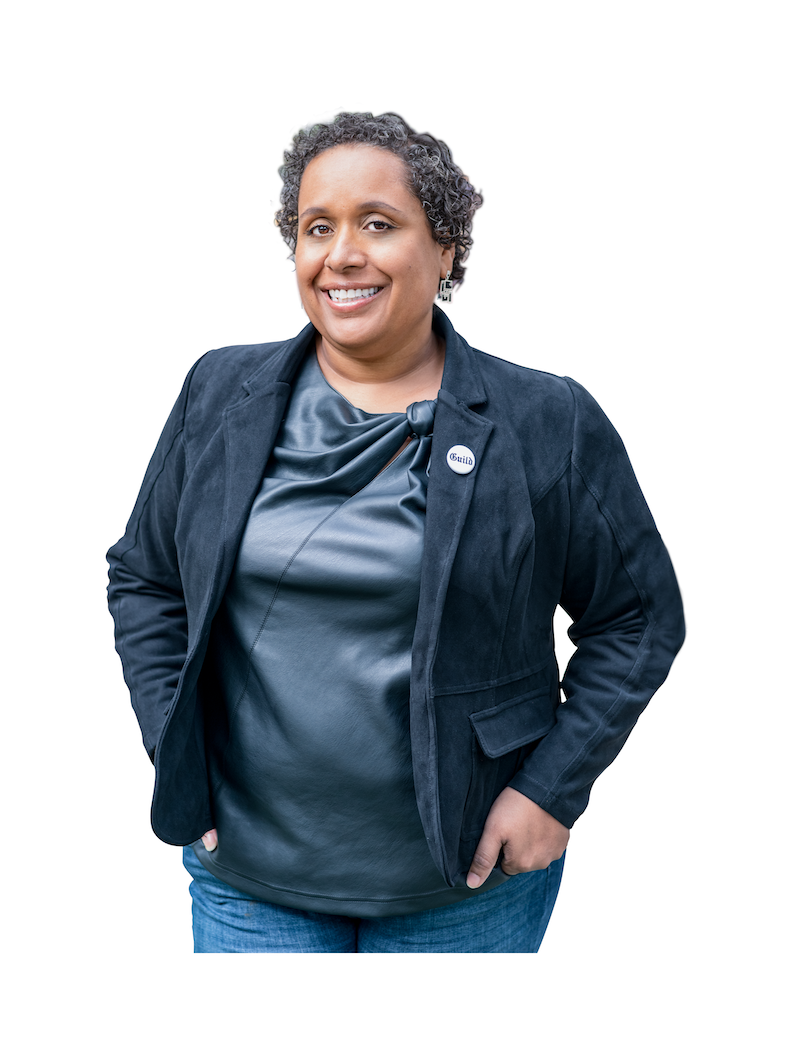 Susan DeCarava defeated incumbent Grant Glickson in the November election to become president of the nearly 3,000-member NewsGuild of New York. DeCarava campaigned by pledging to work for the younger generation, including ending long-standing disparities in the news industry. She started working for the NewsGuild in 2008 as a local representative after two years as a unit chair at the Writers Guild of America, East.
78. Shawn Jakaub
President, United Steelworkers Local 9832
Several weeks ago, the first labor strike in 40 years at Xylem's manufacturing plant in Auburn ended a little more than a week after it began. United Steelworkers Local 9832 President Shawn Jakaub negotiated a new contract with the maker of water and sewage pumps that had 173 workers back on the job by early August. Two other workers covered in the deal work at a Xylem site in Seneca Falls.
79. Frank DeRiso
President, United Food & Commercial Workers Local One
In July, UFCW Local One filed a grievance over Tops Friendly Markets' failure to enforce the New York state mask mandate on its premises. Local One President Frank DeRiso, who argued that grocery store workers deserve hero pay for working during the pandemic, said the union did its best to protect its members after the upstate grocery chain filed for bankruptcy and opted out of full payments to employees' pension funds. 
80. Robert Newell
President, United Food & Commercial Workers Local 1500
Elected president of UFCW Local 1500 in December, Robert Newell's decadeslong career with the local began in 1990 as a part-time clerk at a Pathmark store in Bay Shore. The local was among 14 unions condemning Stop & Shop's July decision to stop "appreciation pay" to front-line workers during the pandemic, with the collective vowing to file charges with the National Labor Relations Board. 
81. Ed Draves
Partner, Bolton-St. Johns
Ed Draves – a former deputy campaign manager for Hillary Clinton's Senate campaign with a reputation for political savvy – was instrumental in the effort to legalize medical marijuana in New York. Still, medical cannabis is expensive and scarce in the state, and there are renewed efforts to make recreational pot legal. The move could generate much-needed funds for state coffers hit hard by the coronavirus.
82. Sean Campbell
President and Principal Officer, Teamsters Local 813
Growing up in Brooklyn's Red Hook Houses in the 1980s, Sean Campbell became a sanitation worker at age 19. Now president of Teamsters Local 813, Campbell speaks for 1,200 commercial sanitation workers. Already hurting before the pandemic, the public health crisis made their jobs even harder, he says. The union recently partnered with Align NY to create a $30,000 relief fund to help the often overlooked essential workers.
83. Mark Henry
President and Business Agent, Amalgamated Transit Union Local 1056
Mark Henry started out as a bus operator with New York City Transit in 1981 and soon became a labor activist. Serving a second three-year term as the president and business agent of Amalgamated Transit Union Local 1056, Henry represents more than 1,700 bus operators, maintenance workers and cleaners in Queens. He spoke in favor of providing line-of-duty benefits to the families of city workers who died of COVID-19.
84. Joseph Geiger
Executive Secretary-Treasurer, New York City and Vicinity District Council of Carpenters
When the state economy was sputtering due to the coronavirus, construction throughout New York City continued, highlighting the role labor plays in protecting workers, said Joseph Geiger, executive secretary-treasurer of the New York City and Vicinity District Council of Carpenters since late 2013. As Geiger wrote in an August opinion piece, his 20,000-member union prioritized personal protection equipment for workers and offered financial help to those out of work.
85. Eddie Rodriguez
President, New York City Clerical Administrative Employees Local 1549
As president of New York City Clerical Administrative Employees Local 1549, Eddie Rodriguez represents about 16,000 workers in nearly every city agency. He's calling on state leaders to reverse budget cuts inflicted on the city and public hospitals, with the local's members otherwise facing possible furloughs and layoffs. Rodriguez also served as president of District Council 37 from 2011 to early 2019, when he lost his reelection bid. 
86. Del Vitale
Director, United Steelworkers District 4
Del Vitale became director of United Steelworkers District 4 in July 2019, after serving as assistant to the director since 2015. Vitale expressed support for workers who spoke against racial discrimination and harassment at Tesla's production facility in Buffalo. A lifelong union member, Vitale also put in a plug for organized labor, saying a union contract is the simplest way to prevent workplace discrimination. 
87. William Lynn
Business Manager, International Union of Operating Engineers Local 30
Business manager and financial secretary of the International Union of Operating Engineers Local based in Whitestone since 2014, William Lynn started with Local 30 as an apprentice at a waste-to-energy power plant in 1990. Members of the local work in the engineering rooms of well-known buildings in New York and Connecticut. Lynn became a shop steward before rising to dispatcher, business representative and recording-corresponding secretary. 
88. Steven Arenson
Founding Attorney, Arenson, Dittmar & Karban
Steven Arenson represents those who believe they've been discriminated against, underpaid or harassed. Among his accomplishments are securing large payouts for car wash workers who were denied overtime and paid below the minimum wage, an area of emphasis for the labor movement in recent years. Arenson is now representing a woman who says she was routinely called the N-word while working at a Pret A Manger in New York City. 
89. Karen Ignagni
President and CEO, EmblemHealth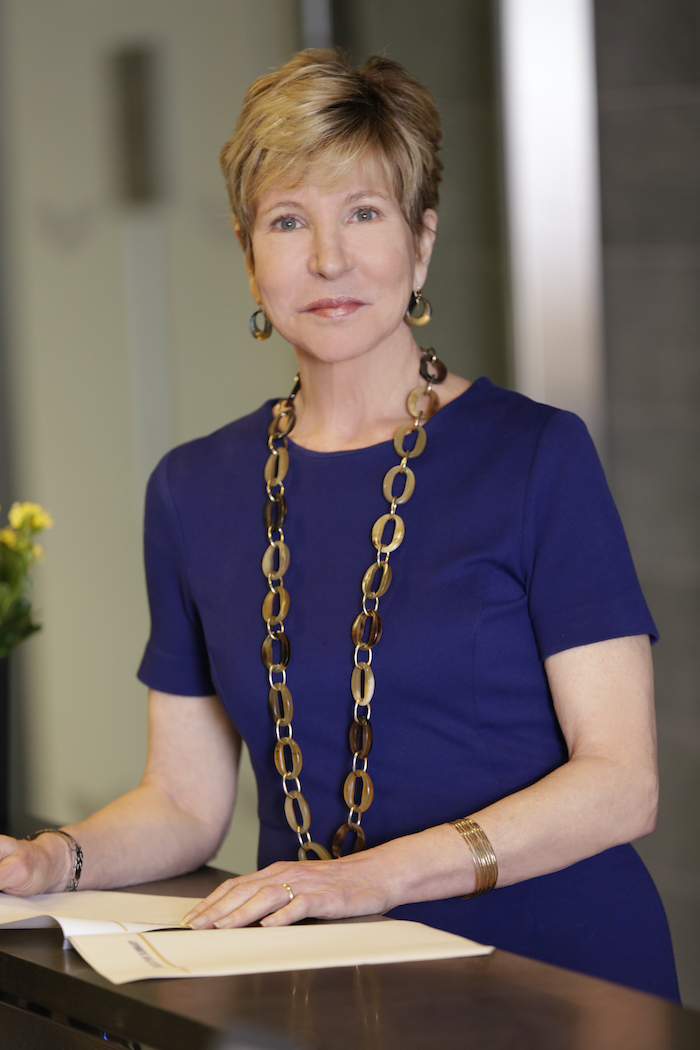 EmblemHealth is a go-to insurer for New York unions, with UFT and SEIU among its clients. Karen Ignagni, who helped to pass the Affordable Care Act as the leader of a health insurance lobbying group, took over at EmblemHealth in 2015. The nonprofit health plan for 3.1 million people in the New York area is covering tests for the coronavirus, waiving co-pays for related visits and offering home deliveries of 90-day supplies of medicines.
90. Thomas Canty
General Manager and Vice President for Labor, Government and Special Accounts, Empire BlueCross BlueShield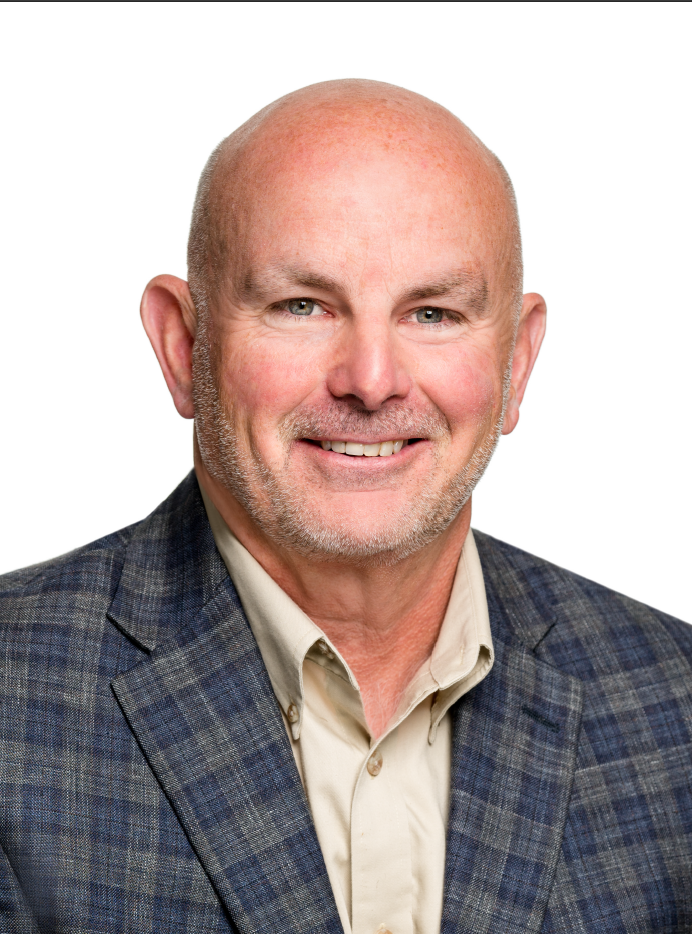 Thomas Canty, who has done work in organized labor, state government and the health insurance industry, has been at Empire BlueCross BlueShield for nearly 20 years. There, he is in charge of administering plans for the area's largest provider of health insurance for labor unions. Canty was previously assistant director of legislative research for the New York State AFL-CIO and a lawyer for labor unions. 
91. Michelle Zettergren
President, Labor and Public Sector, MagnaCare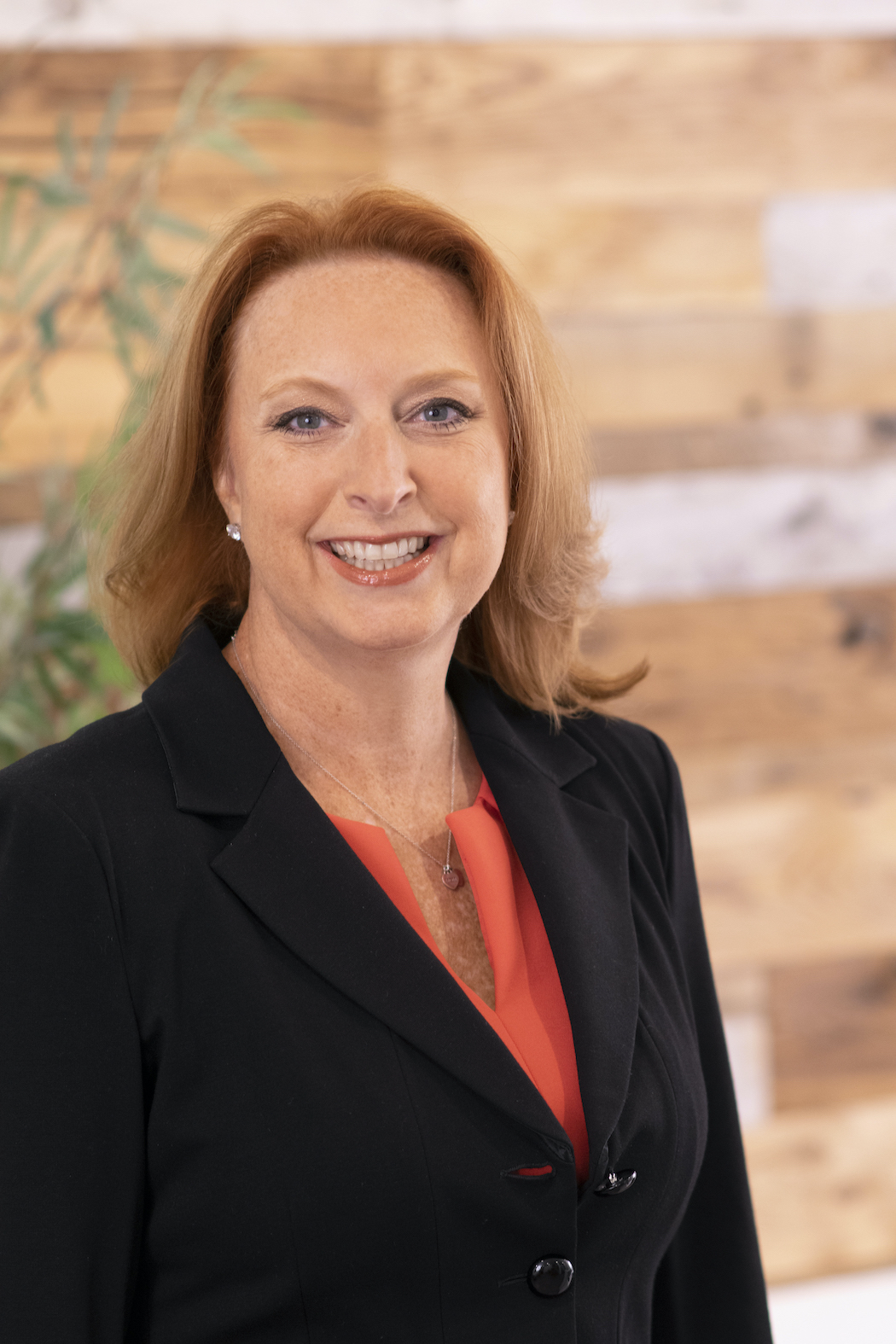 A division of Brighton Health Plan Solutions, MagnaCare serves organized labor and public sector clients in New York, New Jersey and Connecticut. The third-party administrator, which handles health plans for self-insured clients, brought on Michelle Zettergren in 2017. A veteran with over two decades of experience in the industry, Zettergren was behind MagnaCare's recent partnership with BioReference Laboratories to offer COVID-19 antibody tests to members of labor unions.
92. Paul Fernandes
Executive Director, CCA Metro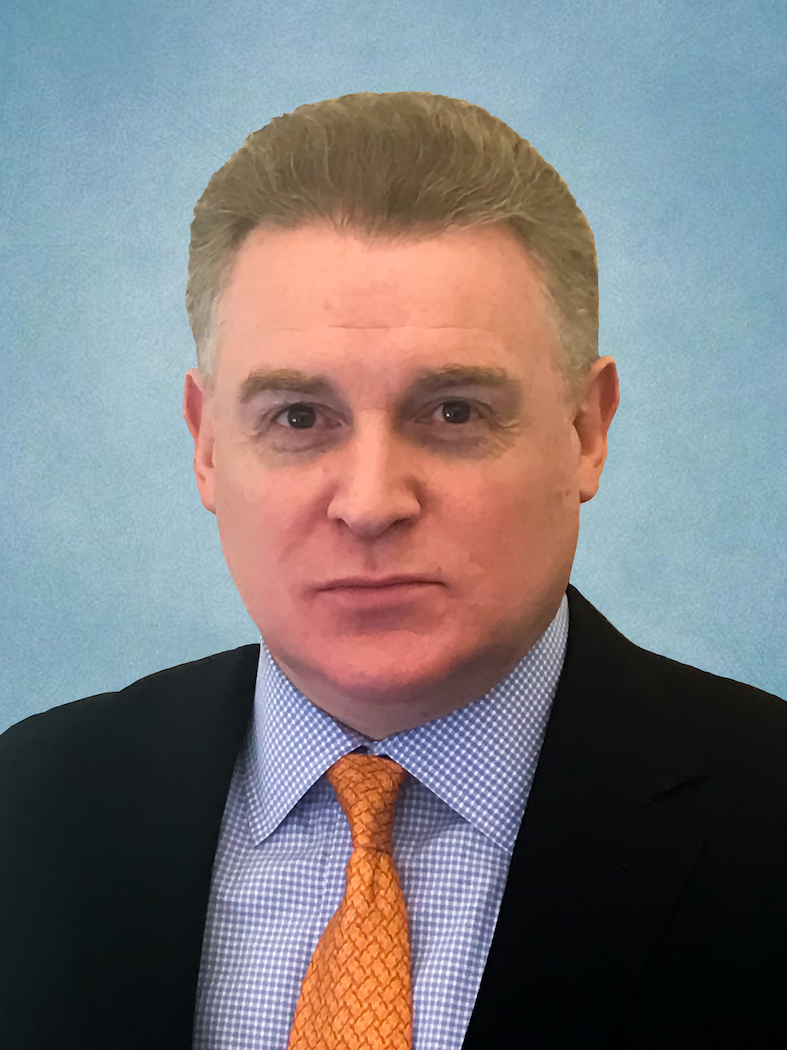 As executive director of the Carpenter Contractor Alliance of Metropolitan New York, Paul Fernandes acts on behalf of some 20,000 union carpenters and 1,000 contractors. An expert on construction issues, he previously served as chief of staff at the Building and Construction Trades Council of Greater New York. A finance coordinator on Bill Clinton's 1992 presidential campaign, he also worked in the White House on labor issues.
93. Gregory Mantsios
Founding DeanCUNY School of Labor and Urban Studies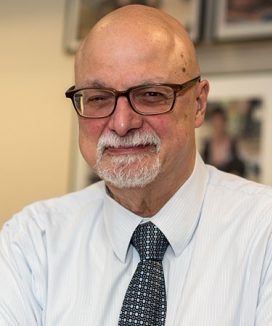 When the City University of New York School of Labor and Urban Studies held its graduation in June, Gregory Mantsios, the school's founding dean, emphasized to graduates the importance of leadership and advocacy. A former community organizer, Mantsios has spent decades building programs in labor studies and writes on poverty, inequality, labor relations and education. 
94. John Ford
President and Business Manager, International Alliance of Theatrical Stage Employees Local 52
Elected secretary-treasurer of International Alliance of Theatrical Stage Employees Local 52 in 1999, John Ford became president and business manager in 2004. Chartered by IATSE in 1924, the 3,680-member local is one of the premier studio mechanics unions in the country. Ford advocated for additional jobless benefits to help those who had worked on live events before the pandemic shut down the industry.
95. Pete Meyers
Coordinator, Tompkins County Workers' Center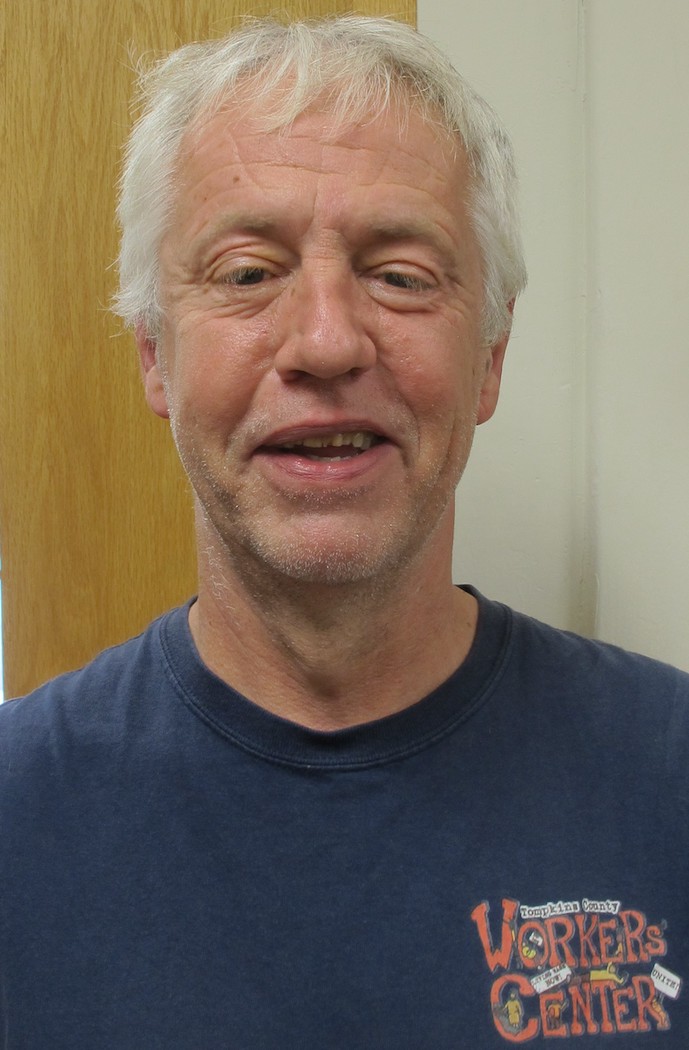 Pete Meyers and the Ithaca-based nonprofit he co-founded have always advocated for paid sick leave, but Meyers sounded the call with renewed vigor once the coronavirus outbreak began. The center initiated research released in July that found 74% of Black workers in Tompkins County earned less than a living wage, compared to just a quarter of their white counterparts. Meyers previously worked at Catholic Charities of Tompkins/Tioga Counties. 
96. Yesenia Mata
Executive Director, La Colmena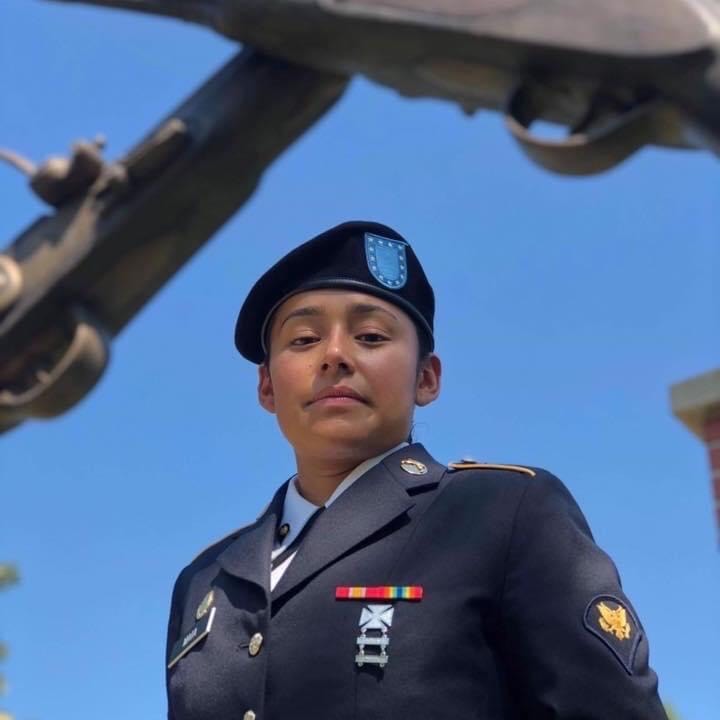 As executive director of La Colmena, an immigrant and day labor rights organization in Staten Island, Yesenia Mata could have closed the worker center when the coronavirus hit in March. Instead, La Colmena shifted its mission, taking on tasks it had never done, such as distributing food to those in need. Relief recipients have included undocumented workers who don't receive federal aid, a reality that makes their plight especially harsh, Mata has noted. 
97. Kieran Ahern
President, New York Structural Steel Painting Contractors Association
Kieran Ahern presides over a trade group that represents his own and six other structural steel painting companies. Members of the New York Structural Steel Painting Contractors Association have been involved in high-profile projects including giving the Brooklyn Bridge a new coating system and applying steel coating to one of the city's more recognizable landmarks – the 1964 World's Fair Tent of Tomorrow – free of charge. 
98. Rebecca Fuentes
Lead Organizer, Workers' Center of Central New York
Rebecca Fuentes is the lead organizer at the Workers' Center of Central New York, a Syracuse-area grassroots group with the mission of ensuring workplace and economic justice. The organization has called for legislation setting protocols for protecting essential workers while looking to stem further COVID-19 outbreaks on upstate farms. Born in California to a farmworker, Fuentes is a military veteran who was stationed at Fort Drum. 
99. Jonathan Smith
President, New York Metro Area Postal Union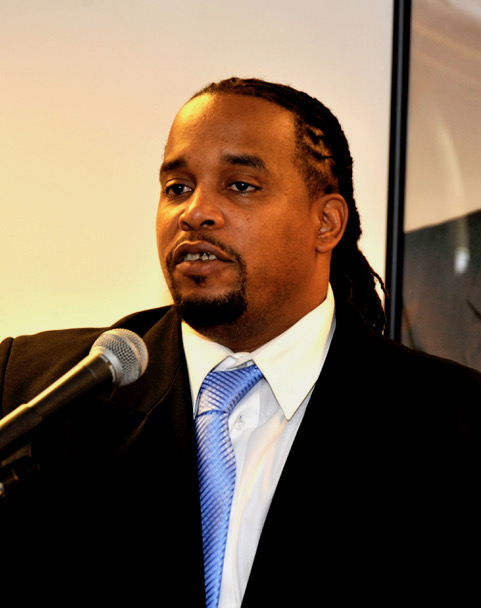 Reelected to a third term in 2018 as president of the American Postal Workers Union's New York Metro chapter, Jonathan Smith speaks for the 5,000 workers in the union's largest local. Smith's demands for gloves and masks to protect workers from the coronavirus drew a loyal following, and he has in recent weeks criticized cutbacks imposed by the postmaster general and their potential impact on mail-in voting. 
100. Lauren Deutsch
Executive Director, Worker Justice Center of New York
Executive director of the Worker Justice Center of New York since 2018, Lauren Deutsch oversees a nonprofit that offers legal help to immigrants and other disadvantaged workers in the Hudson Valley and upstate. In July, the center won $900,000 in unpaid wages for former employees of the Mt. Kisco Diner. It was also among those fighting for the farmworkers bill that took effect at the start of the year.
Correction: An earlier version of this list incorrectly described MagnaCare's business.