The 2021 Health Power 100: 51-100
The individuals leading New York through the coronavirus crisis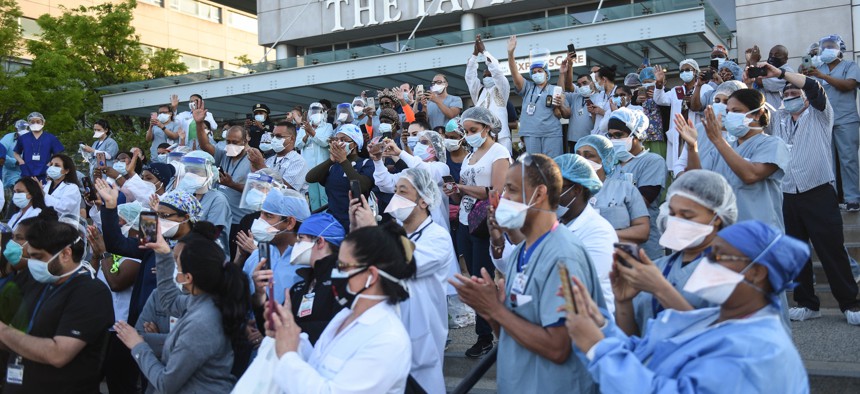 51. Judith Salerno
President, The New York Academy of Medicine
Dr. Judith Salerno, a Harvard-trained physician, is leading The New York Academy of Medicine to examine and prevent infection rates at nursing homes in New York and the rest of the country after the devastation caused by the coronavirus on elder care facilities. NYAM and the Yale School of Nursing are combining their expertise to inform facilities across New York and the U.S. on creating environments that optimize safety, health and well-being for their residents and staff.
52. Thomas Frieden
President and CEO, Resolve to Save Lives
Dr. Thomas Frieden is an accomplished public health expert, having led the Centers for Disease Control and Prevention in the Obama administration and implemented innovative policies under then-New York City Mayor Michael Bloomberg, including tackling smoking and AIDS. Now, as the head of Resolve to Save Lives initiative, he has been outspoken about the government response to COVID-19, criticizing early inaction by New York's top leaders and blasting the gaps in data collected on the virus's spread.
53. Bonnie Litvack
President, Medical Society of the State of New York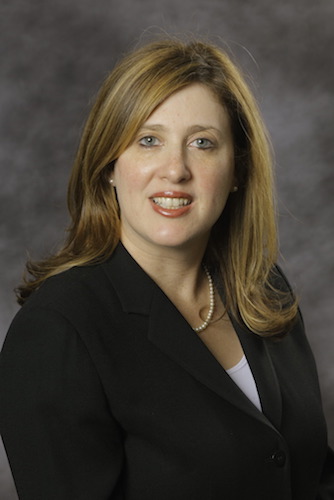 Dr. Bonnie Litvack, a radiologist, was elected in May as president of the Medical Society of the State of New York, a venerable professional organization for physicians. She spoke out about the impact of the COVID-19 crisis and championed frontline physicians and other medical personnel when she appeared before the state Senate that same month. She characterized the crisis as one that tested the state's medical profession like never before.
54. Kris Kim & Julie Hart
Chief Operating Officer, American Cancer Society; Senior New York Government Relations Director, American Cancer Society Cancer Action Network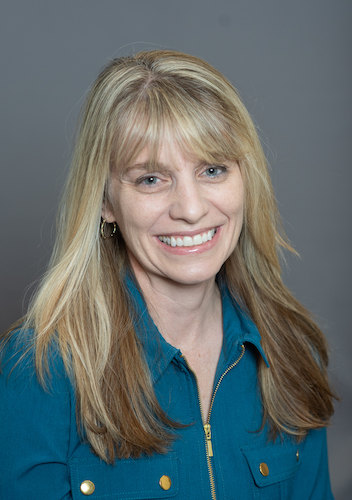 Kris Kim took on the role of chief operating officer of the Atlanta-based American Cancer Society early last year, as part of a reorganization spearheaded by CEO Gary Reedy. The Brooklynite, who previously served as executive vice president for the Northeast Region, was tasked with helping to implement a three-year strategic plan, but has had to contend with the financial impact of the coronavirus pandemic. 
At the state level in New York, Julie Hart has continued pushing for early detection as COVID-19 has impacted cancer care in a variety of ways. Hart recently testified before the state Senate in favor of restored funding for early detection cancer screenings. Under Hart, the advocacy arm also joined a coalition of anti-tobacco and public health organizations in December to call for a new state tax increase on cigarettes – the first in 10 years – by as much as a $1 per pack. 
55. Elisabeth Ryden Benjamin 
Vice President of Health Initiatives, Community Service Society
A lawyer by training, Elisabeth Benjamin drives health policy and advocacy and consumer health assistance programs at the Community Service Society, a leading New York nonprofit. Benjamin works with social service programs reaching more than 100,000 New Yorkers annually. An outspoken advocate, she recently drew attention to major hospital systems that are still suing patients for nonpayment in spite of the coronavirus pandemic. 
56. Charles King
CEO, Housing Works
To veteran AIDS activists like Charles King, the deadly spread of COVID-19 echoes the tragic losses of the AIDS epidemic in the 1980s. That insight spurred him to open shelters for homeless people who were infected by the virus as the pandemic took its toll on New York. "The disjointed, uncoordinated, and lethargic response to the needs of homeless and incarcerated populations during the COVID-19 outbreak has been absolutely unacceptable," King said last May.
57. Kassandra Frederique
Executive Director, Drug Policy Alliance
Kassandra Frederique took the lead at the Drug Policy Alliance at an opportune time. The Black Lives Matter movement has built momentum behind policy changes her organization has long sought, including legalizing recreational marijuana, which may happen soon in New York with the support of Gov. Andrew Cuomo and Democratic supermajorities in both houses of the state Legislature. Frederique, who has held several positions with the advocacy organization, became executive director in September. 
58. Ursula Rozum & YuLing Koh Hsu
Co-Directors, Campaign for New York Health
Ursula Rozum and YuLing Koh Hsu advocate for universal health care in New York, a priority for key state legislative Democrats. The pair, whose organization has documented high costs of care even for individuals with insurance, took over for Katie Robbins, who remains a consultant. "While New Yorkers are losing jobs, income, health insurance, and their lives in the middle of the pandemic, private insurance companies are reporting record profits," Koh Hsu and Rozum told State of Politics this month.
59. Tom Connolly
Partner, Bolton-St. Johns
One of the biggest pots in New York's multibillion-dollar state budget each year is health care spending, making health policy experts like Tom Connolly who know how to navigate Albany a valuable asset. Connolly has held positions as director of the Council on Health Care Financing, a top aide to the Assembly speaker, and key roles at the Greater New York Hospital Association and Healthcare Association of New York State before joining Bolton-St. Johns.
60. Louis Shapiro
President and CEO, Hospital for Special Surgery 
Under Louis Shapiro's leadership, the Hospital for Special Surgery became a general acute care hospital as New York City weathered the coronavirus surge. The decision freed up over 215 licensed beds to act as an overflow station for nonCOVID-19 patients from other Manhattan hospitals. Shapiro, who leads a team of medical experts in the field of musculoskeletal medicine has been the top executive at HSS since 2006.
61. Todd Rogow
President and CEO, Healthix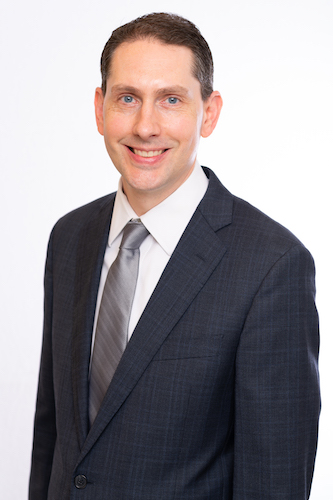 In 2019, Todd Rogow was promoted to lead Healthix, a major health information exchange connecting more than 1,200 health care providers in New York with the aim of sharing data and improving treatment. Rogow, who previously worked at Maine's health information exchange and as chief information officer at Healthix, has put forth an ambitious agenda for 2021, including expanding and standardizing the recording of clinical data.
62. Guillermo Chacón
President, Latino Commission on AIDS
Guillermo Chacón is a trusted leader in health care outreach. He joined the Latino Commission on AIDS more than a quarter century ago and is also founder of the Hispanic Health Network. As part of the COVID-19 Working Group – New York, which includes several prominent HIV/AIDS advocacy groups, Chacón has emphasized the importance of community-based health care for accessing marginalized groups. 
63. Bryan O'Malley
Executive Director, Consumer Directed Personal Assistance Association of New York State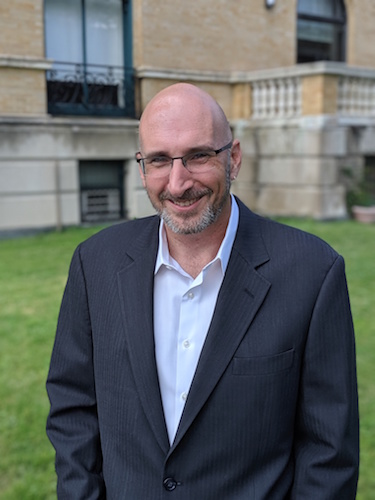 Bryan O'Malley's organization advocates for the Consumer Directed Personal Assistance Program, which is the Medicaid program serving chronically ill or disabled individuals requiring medical assistance. Over the past year, he has assailed budget cuts and touted the program as a better alternative to nursing homes. O'Malley, who has led the group for nearly a decade, previously held health policy staff roles in the state Legislature and at the Mental Health Association in New York State.
64. Dan Egan
Executive Director, Feeding New York State
The food pantries and soup kitchens affiliated with Feeding New York State serve millions of annually – and demand only increased when the coronavirus pandemic shuttered the economy. When Gov. Andrew Cuomo awarded $1.5 million to the nonprofit to help those struggling to get by, Egan said, "New Yorkers who have lost their incomes should not have to fear hunger, especially at a time when our productive farmers have nutritious produce and dairy products on hand."
65. William Guarinello
President and CEO, HeartShare Human Services of New York 
In half a century working at what is now HeartShare Human Services of New York, William Guarinello has helped achieve its mission of serving the intellectually and developmentally disabled. The nonprofit organization, which Guarinello has run since 1993, offers an array of programs and services, including trainings, employment assistance and medical care. Early on during the coronavirus pandemic, Guarinello told Fox 5 New York that the public health threat has impacted the population he serves "very severely."
66. C. Virginia Fields
Founder and CEO, National Black Leadership Commission on Health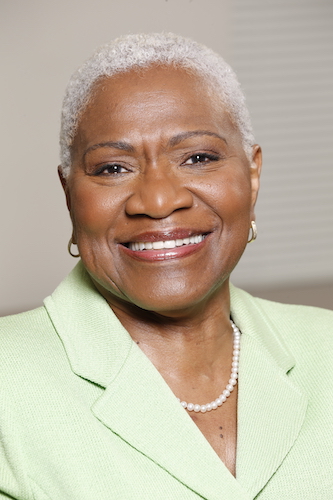 Best known for having been Manhattan borough president and the first African American woman to run for New York City mayor, C. Virginia Fields also advocates for the health care needs of Black New Yorkers – especially now as COVID-19 disproportionately affects Black people. She heads a commission that has its roots in addressing the HIV/AIDS epidemic, and which now also focuses on other medical issues impacting the Black community, including hepatitis C, cardiovascular disease, breast cancer, prostate cancer, sickle cell, diabetes and mental health.
67. Marki Flannery & Dan Savitt
CEO; Incoming CEO, Visiting Nurse Service of New York
At the end of this month, Marki Flannery will hand the reins of the Visiting Nurse Service of New York to Dan Savitt, who currently serves as executive vice president and chief financial officer at the nonprofit home and community-based health care organization. Visiting Nurse Service of New York, the largest organization of its kind in the country with more than 44,000 patients served each day, has been assisting in the response to the coronavirus pandemic.
68. Matt Kudish & Glenn Liebman
Executive Director, National Alliance on Mental Illness of New York City, CEO, Mental Health Association in New York State
Government-imposed shutdowns have helped slow the spread of COVID-19 and save lives, but the resulting job losses and isolation have taken a toll on the mental health of many Americans, causing anxiety, depression and increased drinking and drug use. In New York, two of the leading mental health organizations – Matt Kudish's National Alliance on Mental Illness of New York City and Glenn Liebman's Mental Health Association in New York State – are raising the alarm and advocating for additional government resources to deal with the crisis. 
69. Jed Levine & Eleonora Tornatore-Mikesh
President Emeritus; President and CEO, CaringKind
CaringKind, which serves individuals with Alzheimer's and dementia, has reshuffled its leadership several times in recent years. In 2018, Jed Levine took over for longtime President and CEO Lou-Ellen Barkan, and in the summer, Levine transitioned to president emeritus and director of external relations. Eleonora Tornatore-Mikesh left her job running the Alzheimer's Association's Connecticut chapter to return to the New York nonprofit, which was formerly the Alzheimer's Association of New York City. 
70. Donna Colonna
CEO, Services for the UnderServed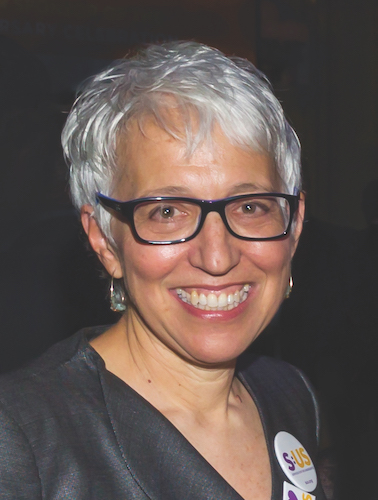 "We don't empower people," said Donna Colonna, the longtime leader of the nonprofit Services for the UnderServed. "We give people the tools to empower themselves." That sums up the approach of the organization, which serves New Yorkers struggling with mental illness, disabilities, homelessness or other challenges. Her organization has helped provide housing for vulnerable New Yorkers in the midst of the coronavirus pandemic. Last year, she was appointed to Gov. Andrew Cuomo's Medicaid Redesign Team II.
71. Marc Morial
President and CEO, National Urban League
When Gov. Andrew Cuomo in September unveiled a state task force to assess federally approved COVID-19 vaccines, conspicuously absent were many representatives of communities of color hardest hit by the pandemic. But in December, the governor announced another task force – on vaccine equity – with prominent civil rights leader Marc Morial among its members. Morial has sought to dispel misinformation about vaccination and mediate long-standing doubts some Black people harbor about the medical establishment.
72. Stephen Berger 
Chair, Odyssey Investment Partners
Stephen Berger has spent a quarter century at Odyssey Investment Partners, but in the world of New York government, Berger is known for leading the state's Commission on Health Care Facilities in the 21st Century. The so-called Berger Commission in 2006 made a number of recommendations, including a plan to reduce capacity in the health care system to cut costs – which came under renewed scrutiny at the height of the coronavirus pandemic in New York.
73. Sarah Ravenhall 
Executive Director, New York State Association of County Health Officials
Sarah Ravenhall's organization works on behalf of 58 local health departments, which are playing a key role in the fight against the coronavirus in New York. The New York State Association of Counties has also applauded recent efforts by the Cuomo administration to rely more heavily on county health departments amid a slow rollout of the COVID-19 vaccine. Ravenhall has also drawn attention to the pandemic's disproportionate impact on Black, Latino and low-income groups. 
74. Al Cardillo
President and CEO, Home Care Association of New York State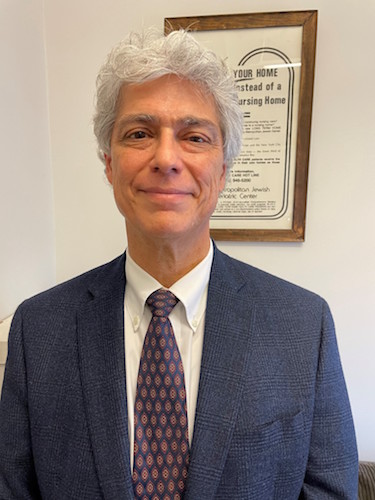 Al Cardillo's Home Care Association of New York State represents nearly 400 member providers and organizations that deliver health care and home care to more than half a million New Yorkers annually. Early on during the coronavirus pandemic, he warned that most home health providers lacked adequate personal protective equipment. Before coming to HCA, Cardillo directed the state Senate Health Committee and the state's Council on Health Care Financing.
75. Robin Vitale
Vice President of Health Strategies, American Heart Association / American Stroke Association in New York City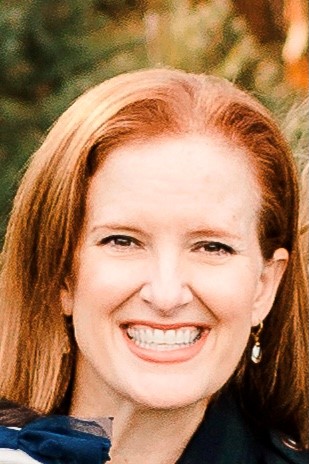 Robin Vitale has driven advocacy efforts in New York City for the American Heart Association and American Stroke Association for years, successfully getting key public health measures put in place. She has lobbied for restrictions on tobacco, disclosing sodium levels and calorie counts on restaurant menus, and reducing artificial trans fats. She has also pushed for strategies targeting the young, including CPR trainings and physical education classes. 
76. John Coppola
Executive Director, New York Association of Alcoholism and Substance Abuse Providers
John Coppola has been drawing attention to one of the dismaying downsides to the economic shutdown intended to stem the spread of COVID-19: more heavy drinking, more drug use disorder and more overdose deaths. Coppola, who has run the New York Association of Alcoholism and Substance Abuse Providers since its founding nearly a quarter century ago, has called for more resources and new strategies to respond more effectively.
77. Doug Wirth
President and CEO, Amida Care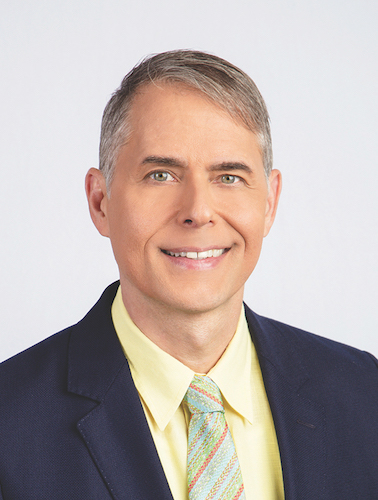 Doug Wirth, a longtime advocate for people living with AIDS, supports routine HIV screening in emergency departments and health care settings to help diagnose newly transmitted HIV cases. In response to the coronvirus pandemic, Amida Care co-hosted a webinar with Gay City News in November about the impact of COVID-19 on New York's plan to end AIDS. Wirth also has served on Gov. Andrew Cuomo's task force to end the AIDS epidemic.
78. Kimberly Williams 
President and CEO, Vibrant Emotional Health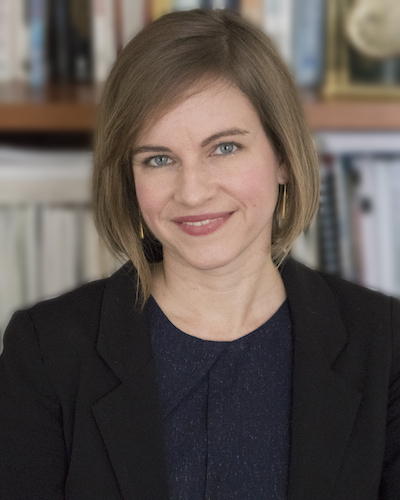 In her time leading Vibrant Emotional Health, Kimberly Williams has expanded its programs, including the National Suicide Prevention Lifeline, the Disaster Distress Helpline and NYC Well, New York City's mental health contact center program that assists over 300,000 New Yorkers every year. In the midst of the coronavirus pandemic, she shifted her organization's call centers and programs to operate remotely while meeting an increased demand. 
79. Mike Seilback
National Assistant Vice President for State Public Policy, American Lung Association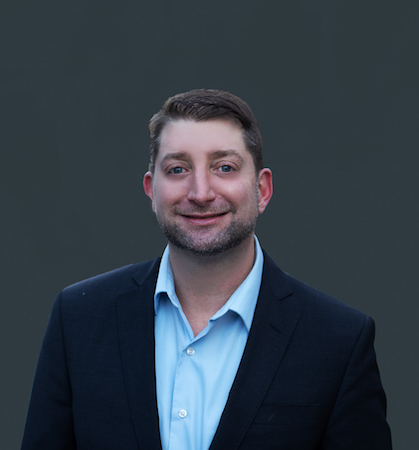 The American Lung Association has partnered with New York officials to pass some of the most ambitious anti-tobacco initiatives in the country over the years, including last year's state ban on flavored e-cigarettes and tobacco sales in pharmacies, which was passed as COVID-19 spread throughout the state. Mike Seilback, who has been with the American Lung Association for a decade and a half, has called for New York's tobacco control program to be "adequately funded."
80. Thomas Quatroche
President and CEO, Erie County Medical Center Corp.
As the president and CEO of the Erie County Medical Center Corp. for the past five years, Thomas Quatroche has been a leader on medical care in Western New York. In early 2020 he was named to Gov. Andrew Cuomo's Medicaid Redesign Team II to help balance the state budget. He has said one of the biggest lessons he learned during the pandemic is the importance of supporting the mental health of his employees. 
81. Mark Harrington
Executive Director, Treatment Action Group
In the late 1980s and early 1990s, Mark Harrington was a key member of Act Up, which drew attention to the AIDS crisis. Harrington then co-founded the Treatment Action Group, an organization targeting HIV, tuberculosis and hepatitis C. He's also on the front lines of another crisis as a member of the COVID-19 Working Group – New York, a coalition of community health leaders calling for "rigorous, ethical research and appropriately communicating study findings to vulnerable communities and the broader public."
82. James Krellenstein
Co-Founder, PrEP4All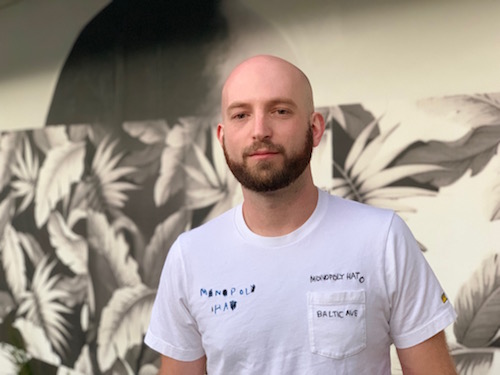 Since its founding in 2018, PrEP4All has emerged as a leading voice for individuals with HIV or AIDS. While co-founder James Krellenstein has pushed for increasing the availability of the daily PrEP medication, which reduces the risk of contracting HIV, he has been outspoken about the official response to the COVID-19 pandemic. Krellenstein, who last spring joined other community health advocates to launch the COVID-19 Working Group, has criticized New York's response to the second wave of the coronavirus.
83. Tom D'Angelo & Deanna Ennello-Butler
President; Executive Director, Pharmacists Society of the State of New York
With coronavirus vaccinations moving slowly in New York, pharmacies are clamoring to play a bigger part. Tom D'Angelo, the president of the Pharmacists Society of the State of New York and the founder of Americare Pharmaceutical Services on Long Island, has argued that the more than 2,000 independent pharmacies in the state can help pick up the pace. Along with Executive Director Deanna Ennello-Butler, PSSNY has also called for pharmacy benefit manager reforms. 
84. Ramon Tallaj
Chair of the Board, Somos Community Care
Dr. Ramon Tallaj never forgot his Dominican roots and has remained committed to serving underserved patients – most of them Latinos – throughout New York City. His work as an internist is helping him fulfill his mission of delivering Medicaid patients quality medical care. This summer, when COVID-19 temporarily receded in New York, he partnered with Gov. Andrew Cuomo in setting up testing sites in Houston, Texas.
85. Bill Hammond
Senior Fellow for Health Policy, Empire Center for Public Policy
Since his 2015 departure from the Daily News, where he was a widely read Albany columnist, Bill Hammond has continued to report and write as much as he ever did, although now he's focused solely on the politics and policy of health care in New York. His analyses on vaccination delays, confusion over contact tracing and rising Medicaid costs hold public officials accountable and make important yet arcane subjects accessible to everyday New Yorkers. 
86. Mario Schlosser
CEO, Oscar Health
Last month, the insurance startup Oscar Health began the filing process for an initial public offering, a sign of the firm's growth since its founding in 2012. Going public could bring a windfall to Mario Schlosser, who founded Oscar and serves as its chief executive, as well as Josh Kushner, a lead backer and the brother of Jared Kushner. The company has been ahead of the curve with its no-fee coverage of telemedicine. 
87. Emma DeVito
President and CEO, VillageCare
Emma DeVito heads up an organization that serves the elderly and people with chronic illnesses. Her group was among several with experience in HIV/AIDS and infectious disease advocacy to pool their resources to address the disproportionate impact of COVID-19 on vulnerable and marginalized communities in New York earlier this year. DeVito was also named to Gov. Andrew Cuomo's 2020 Medicaid Redesign Team, which helped find cost savings to balance the state budget. 
88. Jo Wiederhorn
President and CEO, Associated Medical Schools of New York
Jo Wiederhorn's Associated Medical Schools of New York is working to get more Black and Latino students to realize their dream of becoming doctors. Wiederhorn says access to information plays a big part to improve the number of doctors of color in the community. Her association of 17 public and private medical schools in New York includes Albert Einstein College of Medicine, NYU Grossman School of Medicine and Weill Cornell Medicine.
89. Christopher Del Vecchio
President and CEO, MVP Health Care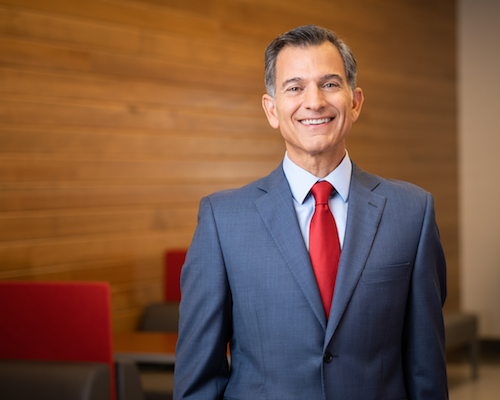 Christopher Del Vecchio, who took over at MVP Health Care in 2019, has responded to COVID-19 by waiving testing and treatment costs and offering free virtual emergency room and telemedicine visits. In February, he was appointed to Gov. Andrew Cuomo's Medicare Redesign Team II to explore ways to save $2.5 billion. Following the death of George Floyd, Del Vecchio pledged to redouble efforts to "address the social shortfalls and local inequities that plague our communities."
90. Anne Kauffman Nolon
CEO, Sun River Health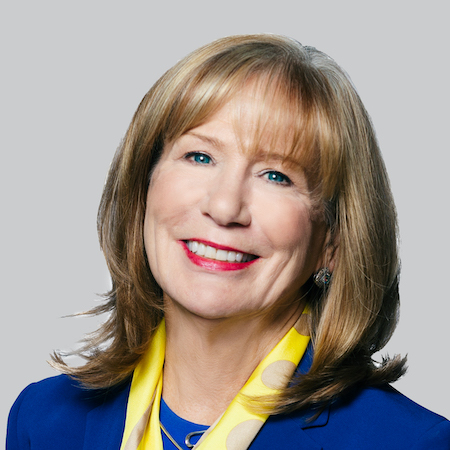 For more than four decades, Anne Kauffman Nolon has been a driving force behind the growth and expansion of one of the largest community health center systems in New York. What is now Sun River Health began as a primary care office in Peekskill and has grown to encompass more than 40 federally qualified health centers. She negotiated Hudson River Health Care's merger with Brightpoint Health in 2018, and both were rebranded as Sun River Health a year later.
91. Brian McIndoe
President and CEO, Ryan Health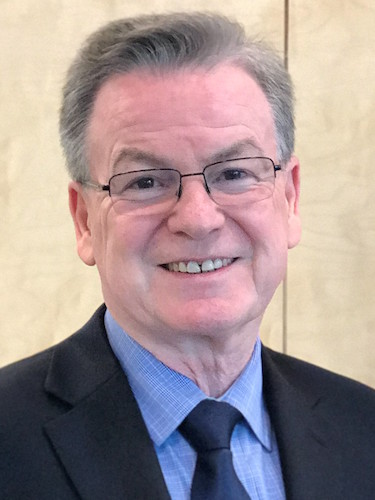 Brian McIndoe leads a team of medical professionals at health care centers in Manhattan to provide primary health care services to working parents, HIV patients and other patients. The federally qualified health center is named after former New York Rep. William F. Ryan, who famously stated that "health care is a right, not a privilege." This year, McIndoe has assisted in COVID-19 testing, expanded telehealth and voiced support for the Black Lives Matter movement. 
92. Kemp Hannon
Of Counsel, Brown & Weinraub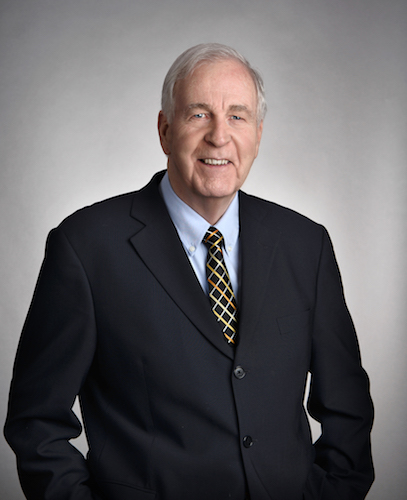 For years, Kemp Hannon was one of the most influential elected officials in shaping health care policy as the Republican chair of the state Senate Health Committee. Since he left office in 2019, however, he has continued to capitalize on his encyclopedic knowledge of health care legislation and policy debates in his position as of counsel at Brown & Weinraub, a top Albany lobbying firm. 
93. Greg Mustaciuolo
CEO, Mother Cabrini Health Foundation
It's not often that a multibillion-dollar charity is launched, but that happened in New York as the result of the Catholic Church's 2018 sale of its nonprofit insurer Fidelis Care to Centene Corp. Now, the Mother Cabrini Health Foundation, one of the nation's largest foundations, is shelling out funds to close gaps in health care at a critical time. It's led by Greg Mustaciuolo, formerly the vicar general and chancellor of the Archdiocese of New York.
94. William Bernstein
Partner, Manatt Health
William Bernstein heads up Manatt Health, a 160-person health care team that provides strategy and policy input for state governments and health care organizations. The New York-based attorney recently co-founded the NYC COVID-19 Rapid Response Coalition, whose 75-plus member organizations worked together to advocate for the most vulnerable New Yorkers. Bernstein also serves as board chair at Manatt, a national firm that is a major player in New York government and politics. 
95. Linda Fried
Dean, Columbia University Mailman School of Public Health
Dr. Linda Fried is a leading researcher in epidemiology and treatments for older adults – making her an invaluable resource as New York contends with a resurgent COVID-19 pandemic that has hit the elderly population hard. She joined academics, advocates and activists last year in criticizing the de Blasio administration's transfer of contact tracing responsibilities away from the city's health department. She also announced an anti-racism initiative at her institution in the fall.
96. Cheryl Healton
Dean, New York University School of Global Public Health
Last spring, Cheryl Healton, the dean of NYU's School of Global Public Health, waded into a political debate by calling on Gov. Andrew Cuomo to reverse New York City Mayor Bill de Blasio's controversial decision to have the city's public hospital system oversee coronavirus contact tracing efforts. The public health expert warned that stripping the health department of its traditional authority over the process would cause "concrete and irreversible damage" to New Yorkers. 
97. Mark Ustin
Partner, Farrell Fritz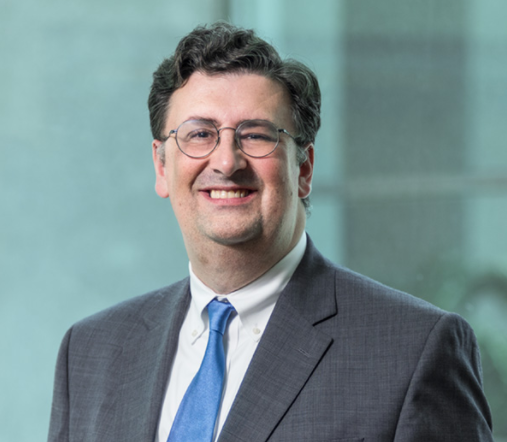 Mark Ustin has high-level experience in New York's executive and legislative branches and deep knowledge of agencies including the state Department of Health and the Office of Mental Health. Ustin sees the COVID-19 response as transformative. "The changes made now – including changes in telehealth, scope of practice, provider capacity and cooperation, and the focus on public health – are going to have a permanent impact on the health care and business landscape," he told Long Island Business News last year.
98. Scott Hammer & Charles Rice
Co-Chairs, COVID-19 Clinical Advisory Task Force
In response to concerns that coronavirus vaccines would be approved by the federal government too hastily, Gov. Andrew Cuomo convened a group of scientists as a COVID-19 Clinical Advisory Task Force to review the safety and efficacy of the vaccines. Co-chairing the task force are Dr. Scott Hammer, the chief of the Division of Infectious Diseases at the NewYork-Presbyterian/Columbia University Medical Center, and Charles Rice, a virology professor at The Rockefeller University.
99. Miriam Vega
CEO, Joseph P. Addabbo Family Health Center
Miriam Vega came on as the chief executive officer of Joseph P. Addabbo Family Health Center a little over a year ago. The federally qualified health center, with five locations in Brooklyn and Queens, offers a range of free and affordable medical services. The organization is named after former Rep. Joseph P. Addabbo, whose son, Joseph Addabbo Jr., currently serves in the state Senate. 
100. Thomas Halloran 
Executive Vice President and Chief Financial Officer, Fidelis Care
In 2018, St. Louis-based Centene acquired Fidelis Care, a nonprofit health plan that had more than 1.6 million members, many of them on Medicaid, giving the for-profit insurance company a major foothold in New York. As part of the sale, the Catholic Diocesan Bishops of New York State used the proceeds to set up the Mother Cabrini Health Foundation. Meanwhile, Queens-based Fidelis continues to operate as a subsidiary of Centene, with Thomas Halloran acting as interim CEO.