The 2021 Nonprofit 40 Under 40
The rising stars lifting up New York's most vulnerable.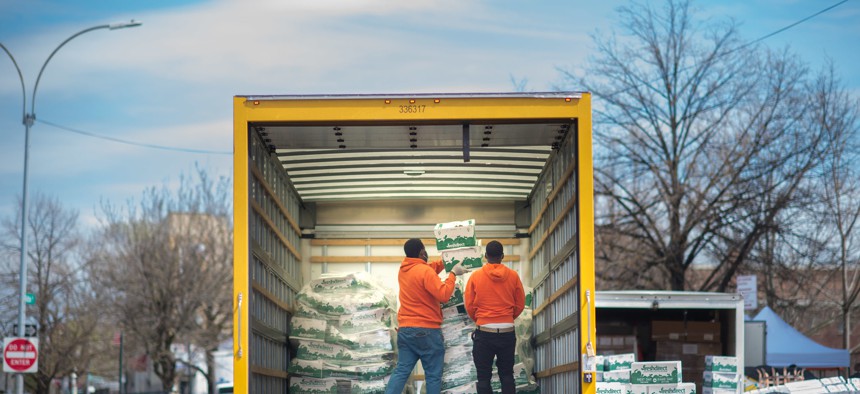 It is often said that a society's greatness is measured by how it treats its most vulnerable members. Judging solely by the work of its nonprofit organizations, New York measures up.
All across the state, nonprofits are caring for vulnerable groups – children, the elderly, those in poverty, immigrants, victims of assault and many others. The COVID-19 pandemic, which has afflicted the state for over a year, has only increased the demand for these services, highlighting the crucial role of the nonprofit sector in society. 
City & State, in partnership with its sister publication, New York Nonprofit Media and writers Jana Cholakovska, Erica Scalise, Madeline Lyskawa and Kimberly Gonzalez, highlights the next generation of leaders on these front lines in our Nonprofit 40 Under 40. These rising stars are running soup kitchens for the hungry, providing shelter for the homeless and assisting the formerly incarcerated as they adapt to a new life. In the pages ahead, we tell their inspiring stories.
Cassandra Agredo
Executive Director, Xavier Mission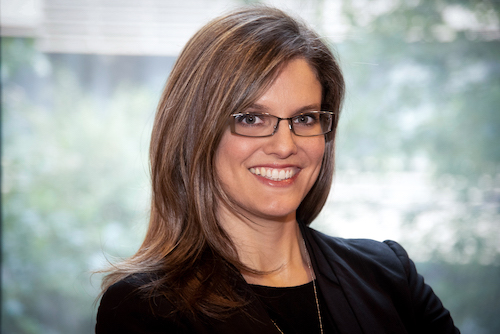 Cassandra Agredo has grown the soup kitchen at St. Francis Xavier church into the multi-service agency that is Xavier Mission. As the organization's executive director, Agredo and her team provide an array of services and opportunities to New Yorkers in need. They prefer to be called a "for-impact" instead of a "nonprofit" organization, focusing on things they can change instead of those they can't.
Direct service work has always been a part of Agredo's life. When she was growing up in Rhode Island, her father worked at the Department of Human Services, and once the first soup kitchen opened, her parents would bring Agredo along while they volunteered. She continued on this path and obtained a bachelor's and master's degree in social work from Fordham University. Since then, her passion to enact positive change has shone both through her work at Xavier Mission and Hunger Free America, a national organization set to end domestic hunger, where she's a board member.
"I've been very fortunate in my life," she says. "I didn't grow up wealthy, but I wasn't poor. I went to a really good school, and I had two parents who loved and supported me. I just don't think it's fair that not everybody has that. And I feel like I have the ability to fix that, at least a little bit."
Katelyn Andrews 
Director of Public Policy, LiveOn NY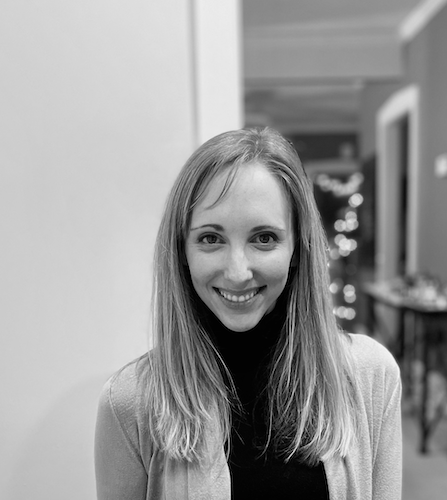 Katelyn Andrews witnessed the power of organizing and advocacy early in life through her father's work as a union leader at IBEW Local 351. She takes those same values and passion into her work at LiveOn NY, where she directs its city and state policy agenda for more than 100 community nonprofit organizations that support older and aging New Yorkers.
"As a kid, it was always exciting to hear about people coming together around the same goal, like good wages and quality jobs," she says. "I came to view a potential career in advocacy as a meaningful way to make a change."
Early interests in public policy and advocacy led Andrews to the University of Delaware where she obtained a bachelor's degree in human development and public policy analysis and a master's degree in public administration. She has since channeled her expertise into the human services sector. Throughout the COVID-19 pandemic, Andrews and a team of other dedicated women working at LiveOn NY have fought to protect, inform and support older adults. They've provided home-delivered meals and launched a directory so people could stay connected to arts and exercise classes, lectures and discussion groups. It has been challenging, however, to "navigate a tumultuous time on shoestring budgets." Andrews is hopeful that this year's new crop of elected officials will push to properly fund this struggling sector.
"Too often, we are left with crumbs that come at the end of budget negotiations, rather than being fully prioritized in the beginning and seeing the investments that we really need," she says.
George Asante 
Attorney-in-Charge, Mt. Vernon, Legal Services of the Hudson Valley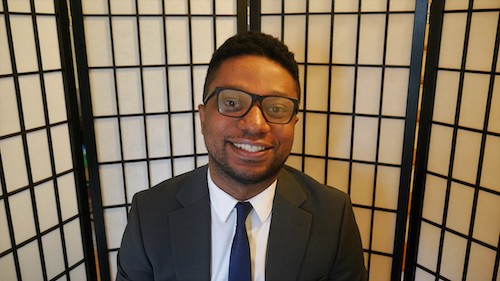 During the past seven years, George Asante has risen from the position of staff attorney to that of attorney-in-charge at the Legal Services of the Hudson Valley, a nonprofit organization offering comprehensive free civil legal services to all of the valley's seven counties, advising clients on issues from housing to domestic violence.
"The work is so rewarding," he says. "I appreciate being able to help individuals, families, (and) people in crisis. I like to see a client leave in a much better position than when they came to us."
The native Ghanaian credits moving around as a child – to Barbados, the Bahamas, the Bronx, and finally Yonkers – as the reason he chose to go into law. After obtaining a bachelor's degree in U.S. history at the University at Albany and a law degree from the University of Dayton, Asante returned to serve his community in 2014. He continues to do so throughout the COVID-19 pandemic, collaborating with other nonprofit organizations coordinating on outreach events and providing relief for families in need.
"The court system shut down, but we were still there, representing clients, following up, doing whatever we could," he says. "We helped people who were behind on their rent or their utilities, assisting those who needed food. The past year has been trying, but it gave me and other nonprofit organizations the opportunity to help people in need and do much more than we previously did. I'm excited about the momentum that we've all built." 
Arafun Azad 
Human Resources Generalist, Graham Windham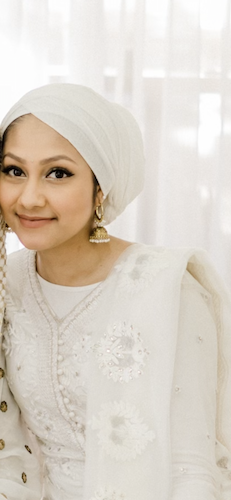 When Arafun Azad was growing up in Brooklyn, her parents, who immigrated to New York from Bangladesh, expected she would become an architect – and so did she. But when she graduated from Stony Brook University with a degree in psychology, she realized that her knowledge and personality were much better suited to a career in human resources.
"I've always been someone who has been passionate about the 'flows and grows' of an organization," she says. "While I still like everything about architecture and design, I realized it wasn't something I wanted to do forever."
After graduating in 2016, Azad joined Graham Windham, a nonprofit organization striving to support and better the lives of children, youth and families during life's challenges and obstacles. At Graham Windham, Azad is one of the few human resources generalists in charge of hiring more than 1,500 volunteers that support the organization's operations. In the midst of the COVID-19 pandemic, her role became even more challenging and more important. She was tasked with identifying and recruiting more than 90 people for the preventive program expansion that advocates against family separation and offers support throughout that process.
"That's such a big deal to me," she says. "This is literally changing someone's life. I'm helping someone keep their family together. The thought of helping people during that time kept me going. I've never wanted to work somewhere where I wasn't making a difference to something or someone."
Greg Bangser 
Deputy Executive Director and Chief Operating Officer, Northern Manhattan Improvement Corporation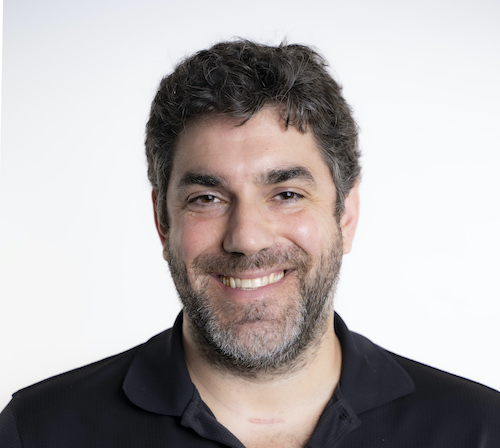 Greg Bangser started as an intern at the Northern Manhattan Improvement Corporation – a nonprofit organization addressing issues from domestic violence and housing to providing workforce initiatives and legal services – during summer breaks from Bowdoin College. In the 16 years since, he has worked his way up to become NMIC's deputy executive director and chief operating officer, overseeing the agency's programing, budget, and everything in between. As Bangser put it, he's at the "central point of making sure everything works effectively together."
New York City-born but Connecticut-bred, Bangser noticed a significant gap between different communities and the resources that were available to them when he returned to the city to join NMIC. In 2011, he briefly left the agency to work at the New York City Human Resources Administration. Although he appreciates the large scale of government programs, Bangser prefers working in the nonprofit sector.
"There's that direct connection to the community," he says. "I want to be as close to the lives that we're impacting as possible."
The COVID-19 pandemic has highlighted many of the issues tackled at NMIC, one of which is the digital divide. And while Bangser admits that there's still much to be done, he's optimistic about "the amount of untapped potential" of digital resources and tools. His biggest asset, especially throughout the pandemic, has been the ability to see structure within chaos.
"It's so easy to lose the trees because you're only paying attention to the forest," he says. "Being able to structure the chaos so that you don't miss the details is important." 
Stephanie Bazell 
Director of Policy and Advocacy, College and Community Fellowship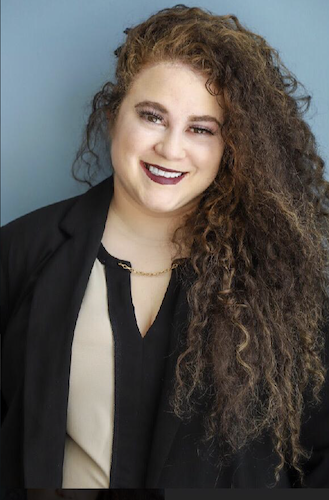 Stephanie Bazell attended New York University School of Law in pursuit of a career in public service, something she had felt drawn to even as a child. It comes as no surprise that she is now the director of policy and advocacy at the College and Community Fellowship – a nonprofit organization helping women and families most harmed by mass criminalization gain equitable access to opportunity.
Growing up in a progressive household in New York City, Bazell was always encouraged to question systems of power. But, it was only after interning at Orleans Public Defenders in 2011 that she saw firsthand exactly how those systems were "designed to oppress Black and brown people," she says, and created a "complete apathy towards incarcerated" individuals. Before joining CCF, Bazell amassed a wealth of policy experience working for Gov. Andrew Cuomo's and state Sen. Brad Hoylman's offices, tackling issues like tenant rights and public safety. In 2019, Bazell joined CCF wishing to channel her knowledge through a direct services role and produce policy that came from direct engagement with affected communities. During the COVID-19 pandemic, she launched the #EquityIsJustice campaign through which she successfully advocated to make sure incarcerated people have access to Pell Grants.
"I cannot overemphasize how critical it is that I am in constant dialogue with those who are justice-impacted and that it informs everything I do," she says. "The top-down approach of policymaking in D.C. and state houses ignores real needs and excludes those with expertise."
Matthew Becker 
Senior Director, BDO USA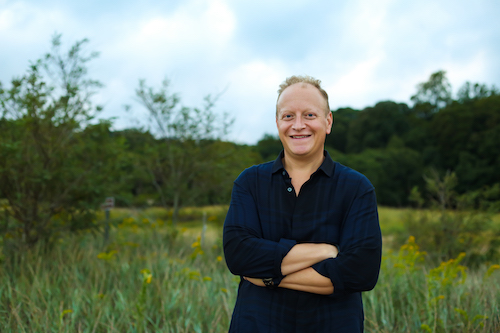 Matthew Becker has dedicated more than 15 years to providing quality accounting services and leadership to local, national and international nonprofit organizations in the domains of health care, human services and religious organizations. He's continued to do this as the senior director at BDO USA, a global accounting network offering assurance, tax and financial advisory services.
Although born in Manhattan, Becker grew up on Long Island where his mother was a special education teacher. Spending his summers helping out at a camp for children with special needs that his mother ran influenced Becker to pursue a career that served the nonprofit landscape. After graduating from Binghamton University with a degree in accounting, Becker got his start at Condon O'Meara McGinty and Donnelly, which provided him the initial opportunity to work with a variety of health and human services organizations.
"My goal was to not only provide them with vital information and thought leadership, but servicing them in a way that I felt had a small impact on their mission," he says.
As the financial recession spurred by the COVID-19 pandemic devastated communities across the world, Becker has continued to offer support to his clients experiencing financial instability and hardship.
"The biggest thing this past year (has been) working with a lot of my clients, even more than before, helping them navigate the unique challenges the pandemic has presented," he says. "We've helped them understand funding opportunities, different cost-reduction strategies and other various measures to continue thriving in a challenging environment."
Courtney Beach 
Chief Innovation, Compliance and Privacy Officer, The Mental Health Association of Westchester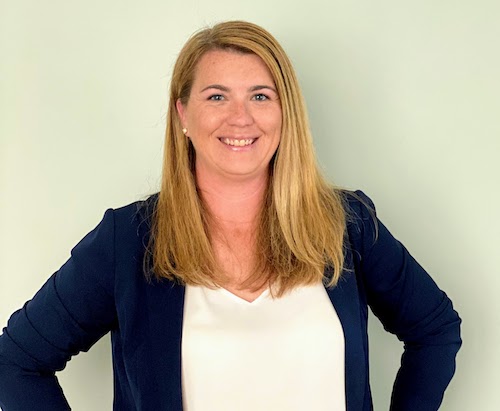 Courtney Beach got her first experience in health care early in life when she worked at her mother's small practice that served the rural community on the outskirts of Saratoga Springs. A "Jill of all trades," she organized files, scheduled appointments and helped with administrative tasks.
"My mom really wanted to help people and that's kind of where I got my passion for health care – watching these individuals who really were struggling to give $5 for the copays," she says. I wanted to lobby for affordable health care."
Because Le Moyne College didn't offer a program in health administration, Beach ended up studying finance and management. But this didn't deter her from her goal and instead diversified her skillset. She started at CapitalCare Medical Group where she worked her way up from a services specialist to a quality analyst. She pivoted from the world of operations and compliance to consulting, garnering a reputation as an expert at improving workflows and modernizing health records. In 2019, Beach joined The Mental Health Association of Westchester as its first chief innovation officer, tasked to launch a more sophisticated electronic health record system. Once the coronavirus pandemic hit New York, she led the almost complete transition into telehealth. But, Beach wants to emphasize that she couldn't have done it alone.
"I couldn't have been here today without my team," she says. "I might tell them how to do the work, but they actually do it. I just want to make sure I give credit where credit is due."
Laurie Berarducci 
Director of Data Systems, Covenant House New York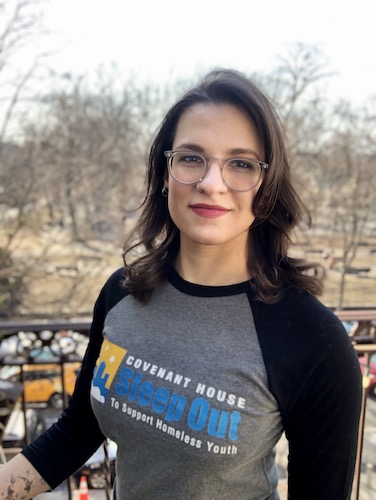 When Laurie Berarducci graduated from Boston College with a degree in psychology, she was unsure of what exactly she wanted to do. After a bit of searching, she decided to return to school and get a master's degree in school counseling. This decision led her down the path of nonprofit work and eventually to Covenant House – a nonprofit organization serving New York City's youth experiencing homelessness – where she is now the director of data systems.
Before joining CHNY, the Connecticut native worked as a school site coordinator where she gained experience in direct services work, implementing evidence-based practices and connecting students with services in their communities.
"It was very eye-opening," she says. "I learned a lot about our public school system and the difficulties a lot of families go through. There was a lot of crisis management. It was pretty difficult."
Berarducci has continued to implement these skills in her work at CHNY, which offers an array of programming that addresses the physical and mental health, and personal and professional development of youth across the city. While the coronavirus pandemic has made technology support much harder, there's also been a rapid streamlining of CHNY's workflow now that most of its work is online. Berarducci, who builds and maintains the organization's case-management system, internal communication, data monitoring, and program evaluation, is optimistic about what this could mean for CHNY's future. And for her own work as well.
"I really like making tools that help people," she says.
Jarret Berg 
Co-Founder and Voting Rights Counsel, VoteEarlyNY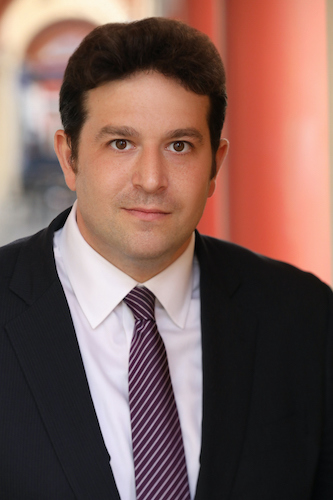 One of Jarret Berg's earliest memories is of being taken to a poll site by his grandfather at the age of four to watch how an election unfolds. The details are hazy, but the experience was etched in his memory, becoming even more meaningful later on as Berg became an attorney, a leading voting-rights advocate and co-founder of VoteEarlyNY – a nonpartisan, nonprofit organization dedicated to promoting, protecting and advancing voting rights in New York state.
After obtaining a bachelor's degree in political science from Boston University and a law degree from New England School of Law, the Long Island native went overseas to study international law at Cambridge University. In 2012, Berg returned to volunteer for Barack Obama's reelection campaign in Florida where he observed firsthand the damaging effects of outdated voting laws.
"The gap between everyone who's eligible and might want to vote and the people that are ultimately able to cast ballots is dramatic," he says.
Since then, Berg has worked as a legislative counsel to former Assembly Member, now state Sen. Brian Kavanagh, an election law consultant, and the executive director of New York Democratic Lawyers Council. Berg continuously fights to secure absentee voting and same-day voter registration, restore people's rights upon release from incarceration, reform disenfranchisement policies, and make voting accessible for all New Yorkers. In 2019, he co-founded VoteEarlyNY as a way to address what he describes as New York's enduring "19th century voting framework."
"New York, we're way behind places like North Carolina, which has some of the most restrictive anti-voter efforts in place," he says. "(Voter rights) aren't just a problem in battleground states."
Estephanie Betances
Director of Human Resources, Lutheran Social Services of New York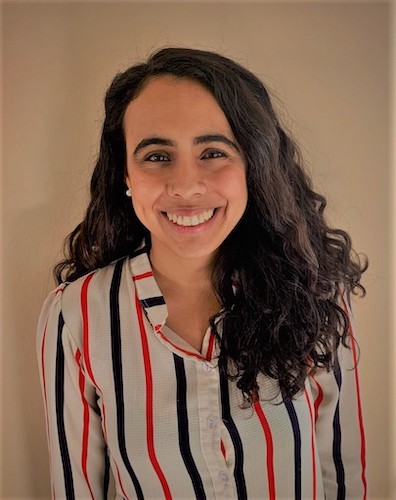 Estephanie Betances always knew she wanted to work for a company that aligned with her values – and she says nonprofit work makes that easy. 
Betances, who holds dual degrees in psychology, got her start working as a human resources and small business intern at Invest Newark, the organization she credits with enhancing her interest in the field.
After spending a year at New York University researching home-visitation programs for children, Betances took a job at Lutheran Social Services of New York working as a special projects assistant. From there, she moved into the organization's human resources department where she has worked for over eight years. 
Betances juggles documentations for leaves of absence, advises new employees, creates job postings – and lately she has taken the lead on coronavirus pandemic precautions, updating quarantine procedures and providing vaccine guidance. She recently put together a vaccine information panel with health care providers to help quell people's nerves surrounding the vaccine's side effects.
Betances says she's privileged to be able to work from home and feels protective of the staff who don't have the same luxury. "My goal has really been to make sure the workplace feels as safe as possible and provide some level of stability in an unstable time – these are the things that make me feel good when there's a lot of bad," she says. "I think it's my duty to help those who are helping others, even more so now because of the pandemic."
Dwayne Brown
Deputy Director, Children & Youth, St. Nicks Alliance/School Settlement Association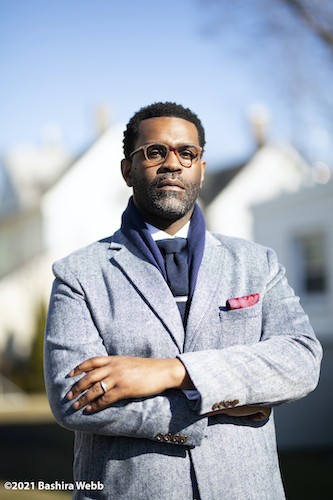 Growing up in a single-parent household, family is at the core of Dwayne Brown's work in the nonprofit sector.
"I'm really trying to be a model for those who were raised similarly," he says. "My mom was a single parent and I was a kid that went to after-school services – doing youth development work was a natural transition for me."
With dual master's degrees in education and public administration with a focus on nonprofit management, Brown brings more than 15 years of experience working with urban youth.
He served as program director of Phipps Community Development Corporation, an affordable housing nonprofit for youth and families of low-income neighborhoods, and worked as interim student-life manager and project coordinator of Black Male Initiative at Bronx Community College in his home borough. Prior to his tenure at St. Nicks Alliance, he was program manager of adolescents and young adult programs at New York City Mission Society.
Now at St. Nicks Alliance, Brown oversees community center and children's programs for the organization's 30,000 kids and families. He's extremely proud of the nonprofit's ability to seamlessly transition from in-person and after-school services to doing grab-and-go food distribution during the coronavirus pandemic.
He takes pride in working to expand the company's footprint beyond Williamsburg and Greenpoint.
"I work in a really gentrified community," he says, "so a big part of my role that I'm thrilled to be working on is expanding the company into Brownsville, Bed-Stuy and East New York."
Cyndi Carnaghi-Collins
Senior Director, Preventive Services, The Jewish Board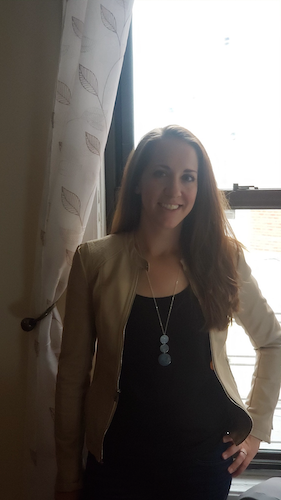 Abnormal work hours aren't unusual for Cyndi Carnaghi-Collins.
"We are on-call 24 hours a day, seven days a week," she says of her work at The Jewish Board. "My phone is never off. I'm constantly checking my emails and making sure I didn't miss any calls or check-ins."
Carnaghi-Collins is used to this kind of rigor, though. A degree in clinical social work with a certification in advanced trauma studies allowed her to home in on the impact of institutional and sexual violence, preparing her for her starting role at The Jewish Board as trauma systems therapy supervisor nearly eight years ago.
The Jewish Board was a familiar place for Carnaghi-Collins. Prior to signing on full time, she had been doing anti-racist work with the nonprofit since 2010. As senior director of preventive services, this fight continues and remains at the core of her work.
"We're always grappling with what it means to be human-service professionals who serve Black and brown people in this environment and especially throughout the pandemic," she says. "Our objective is to really push the boundaries of what equitable service means using an anti-racist construct."
Carnaghi-Collins also leads anti-racism workshops with the People's Institute for Survival and Beyond, referring to it as the most formative organization in cultivating a career that centers on race equity.
"The treatment and humanity the people I've worked with have shown over the years toward our clients, especially in a difficult time like this," she says, "is what keeps me going every day."
Judith Castillo
Chief Operating Officer, Encore Community Services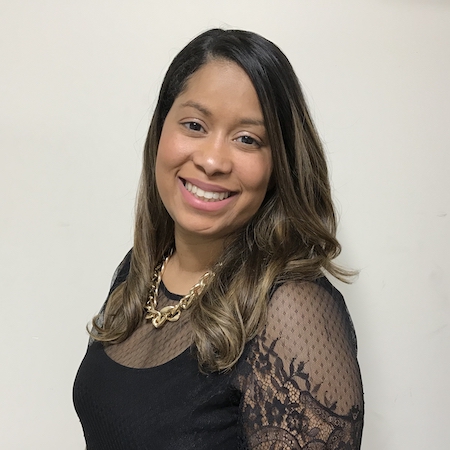 While Judith Castillo didn't necessarily plan for a career in nonprofit work, she has been a self-described "caseworker in training" from a young age.
"I was the oldest of three and the first one who spoke English in my home in the South Bronx, so I got used to helping my family and my mom's friends. I always joke with people that I was trained early on to do this kind of work," she says, laughing. 
And she was.
In her more than 15 years working in social services, Castillo has served as the director of contracts and finance at Phipps Neighborhoods for the majority of it. While there, she managed the organization's fiscal operations, including a portfolio valued at over $25 million.
She joined the Encore team as chief operating officer nearly two years ago after working as controller at the Partnership for Maternal and Child Health of Northern New Jersey.
"I went there to get more skills on running a smaller nonprofit," she says of the Partnership for Maternal and Child Health. "After I did a fiscal assessment for Encore, another project came up and they had the COO position opening up. I thought – I'm happy where I'm at, but I ended up applying for it."
Now at Encore, Castillo is working to provide care for 88 formerly homeless senior residents and serves about 1,200 clients daily. "With COVID, our population has been most affected," she says. "There's now a brighter spotlight on a community that's often forgotten, and I'm really grateful for that."
Rebecca Chung
Program Manager, Online Campus, Columbia University School of Social Work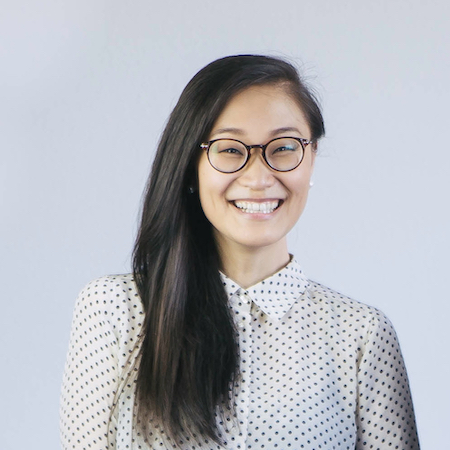 As the daughter of Korean immigrants and the oldest of six children, Rebecca Chung's upbringing fostered a hunger for social justice. 
"I have a long-standing family history rooted in the fight for freedom," she says. "There were many moments where we really didn't have much and had our fair share of challenges. It really opened my eyes to existing social issues and disparities."
These challenges carved an impressive path for Chung. From her time at the New York City Department of Education, various grassroots organizations, the United Nations and nonprofits in India and South Korea, her work exists at what she calls "the intersection of service, social justice and entrepreneurship activism."
As the program manager for the online campus of Columbia University's School of Social Work, Chung, who's an alumna of the Ivy League school's social work master's program, works full-time alongside a group of four and manages a team of 57 part-time staff members.
Though the past year has been difficult, Chung says the coronavirus pandemic pushed her and the team beyond its limits to expand Columbia's digital toolkit. The online program, which opened a webinar series to help other educators make the swift adjustment to e-learning, has seen success with 265 institutions participating. 
She says the collective is working toward one common goal – to run an online campus that prioritizes visibility, justice and access.
"This is a pivotal time in history," she says. "I really see online education and digital technology as a means to bridge the gap in pursuit of equity."
Natasha Clarke
Assistant Director, Bowery Residents' Committee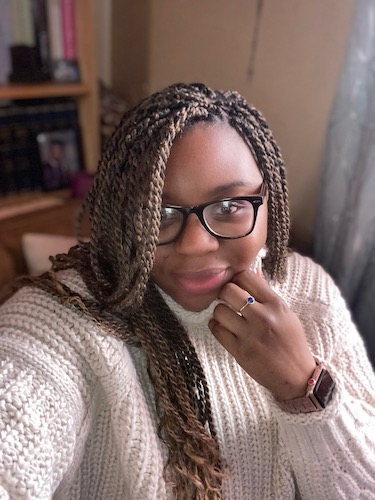 At five years old, Natasha Clarke came to the U.S. undocumented and remained undocumented for the majority of her teenage life.
"I think people see people with my story and think that we take from the system when really it's the exact opposite – we give back to the system and I'm really proud to be a part of that," she says.
After working as a case manager at CAMBA, a nonprofit organization dedicated to family support and homelessness prevention, Clarke wanted to do more. "I felt like I needed to see what the clients I was serving were going through prior to coming to us, which prompted me to look into Bowery Residents' Committee," she says.
Clarke worked her way up through three positions at BRC, which provides both transitional and permanent housing and services to New York City's homeless.
Now as assistant director of the organization, her days are packed – from client and staff check-ins, meetings, outreach and conversations with government agencies, to her favorite part of the job – interacting with BRC's clients, even if it's just through simple, everyday conversations that can help people feel seen.
She says working through the coronavirus pandemic has largely been about quelling people's nerves and educating residents on the virus. "I have always been a person of small measurable goals," she says. "I never look for big wins. Every day is a good day if we can help someone with something small – that's what motivates me to keep going."
Adam Doyno
Executive Director, CUNY SPH Fund, and Director of Development, CUNY Graduate School of Public Health and Health Policy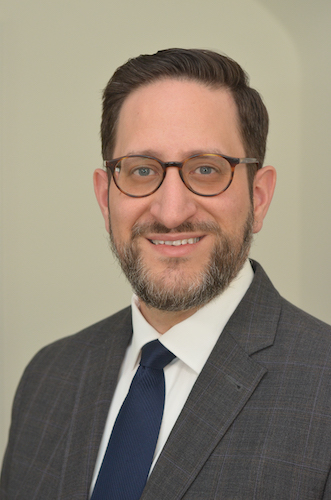 When Adam Doyno started the CUNY School of Public Health Foundation in January 2018, he set out to establish a fund unlike other traditional university foundations.
"I didn't want it to be alumni driven or to focus on one dimensional things like scholarships," he says. Instead, the foundation is working outside the confines of a classroom to prioritize the public health needs of the Harlem community.
From his days working at FPWA to his time at United Way of New York City, Doyno brings more than 14 years of experience in social services, fundraising and health care to his dual directorial roles.
Between overseeing the board's operations, managing bookkeeping, reviewing contracts and NDAs, and drafting concept papers, Doyno runs a tight ship, but making time to interact with students is still high on his priority list.
Cultivating an SPH board reflective of the Harlem community was also important to him. "It's highly diverse and different from any CUNY board," he says of the group of 10 plus himself and the dean. "I wouldn't trade a board of 30 for this group any day of the week."
Of $4 million raised over five years, Doyno has raised $2 million in the past year alone, working to generate a growing awareness of the importance of improving public health.
He's especially excited about the SPH Foundation's latest venture: a new program unique to the Harlem area that will measure vaccine sentiment and map it on a live dashboard organized by ZIP code.
Matthew Estersohn
Partner, Marks Paneth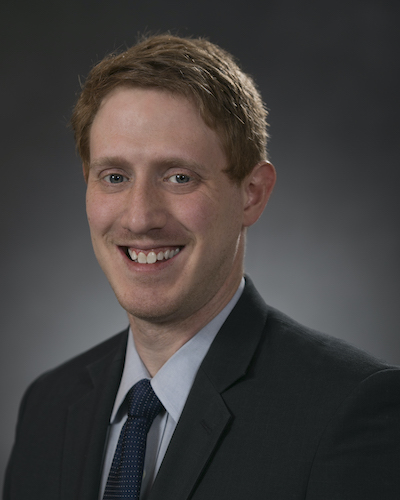 As an economics major with a passion for applied reasoning, the road to accounting was clear early on for Matthew Estersohn.
"I'm analytic in nature and I enjoy thinking about good ways to make decisions," he says.
With nearly 15 years of experience under his belt in accounting, auditing and consulting, Estersohn describes his work as "not the most glamorous, but extremely rewarding" and says his own decision to get involved in volunteering beyond the nonprofit sector is one he's most proud of.
He credits a City & State event for acquainting him with nonprofit organizations that led to his involvement in volunteer work. He currently serves as treasurer of two charities, iCouldBe and Special Citizens Futures Unlimited.
At Marks Paneth, Estersohn works exclusively with nonprofits, including cultural and human services organizations, schools and private institutions to strategize and oversee audits.
Since the coronavirus pandemic hit, he says response efforts now take up half or more of his workday where he's spent much of this year focused on relief programs, securing PPE and keeping operations sustainable. He says the resulting economic crisis has been one of the easier things to deal with amid looming health and safety concerns.
"Working with nonprofits makes (staying motivated) easy – the past year speaks to how much we need the nonprofit sector," he says. "What makes it all worth it is working with clients who are really solving these problems and tackling them on a day-to-day basis."
Tony Fasciano
Director of Communications, Volunteer New York!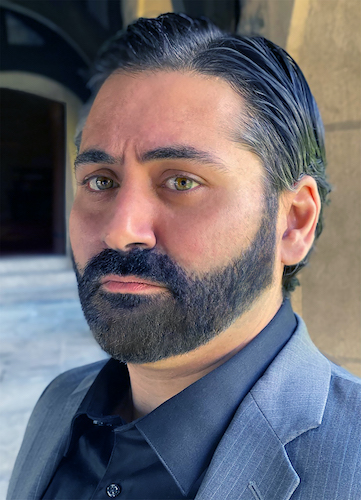 From film production, to publishing, to graphic design, Tony Fasciano's journey to the nonprofit world is no ordinary one.
After he co-founded Hand Fashioned Media LLC, a creative studio and consultancy agency specializing in writing, design and digital publishing, Fasciano got his MFA and broke into filmography, where he produced and wrote a short film that premiered at the 2010 Tribeca Film Festival.
After a series of creative ventures, Fasciano returned to his hometown in Westchester and was hired at Volunteer New York! following the company's rebrand.
In the nearly seven years he has been there, Fasciano largely expanded the organization's social media footprint and has spearheaded, created and designed various campaigns including VNY's most successful Giving Tuesday campaign and its 9/11 community action day.
"I've had the most tremendous opportunity to shape and build a brand whose initiative is to do good and use the power of volunteerism to come together to build safe communities and to just be a beacon of volunteerism and light in our community," he says.
While Fasciano is responsible for all of VNY's communications, he also does graphic design, production and strategy for the company.
He's humbled by the tremendous increase in volunteer interest he has witnessed in the past year. "It's easy to forget that this is why organizations like this exist," he says. "When people are looking to serve and need an efficient way to support … we're here to provide that."
Jennyfer Garcia
Director of Clinical Services, Cardinal McCloskey Community Services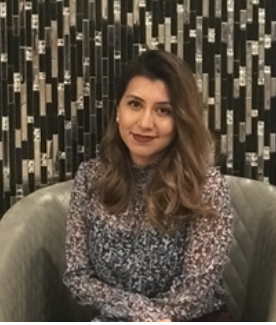 Jennyfer Garcia is on a mission to cultivate a more equitable, diverse and inclusive picture of mental-health intervention and crisis management. 
As a licensed mental health counselor, Garcia's passion for psychology paved a path for this work early on. After working as an assistant teacher at a babysitting and tutoring agency, Garcia took a job at Cardinal McCloskey working with undocumented, unaccompanied youth and advanced through five different positions in the six years she has been at the social services agency.
Her original job at Cardinal McCloskey was centered around helping more than 300 separated families reunify. "This position is what really hooked me onto Cardinal McCloskey and overall child welfare," she says. "I really loved that program, not only for the work we did but because it led me to explore the field of foster care."
As director of clinical services, Garcia currently oversees a group of clinicians paired with foster children, answering to requests for mental health services, crisis intervention, safety planning and risk assessment for suicidal and homicidal children.
She says during the coronavirus pandemic the agency, which has had no gaps in service since the start of the virus, has seen a lot of crisis, suicidal ideation and death that could have been due to COVID-19.
"We've assessed over 120 kids in a matter of a year. We're doing therapy via telehealth and sometimes it's really difficult," she says. "The work is the same though – it's always been about finding a solution for a child or a family."
Angelina Garneva
Vice President, Policy and Special Initiatives, New York City Employment and Training Coalition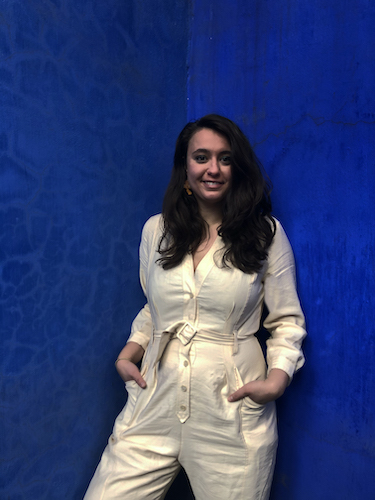 Angelina Garneva, the vice president of policy and special initiatives with the New York City Employment and Training Coalition, calls the organization a small but mighty force. Garneva, who joined the coalition straight out of college, has pushed to expand its membership, which includes nonprofits, community-based organizations, and community colleges.
During the coronavirus pandemic, Garneva says the coalition has pushed the New York City Council to invest in bridge programs for people with lower literacy skills to be able to quickly develop those skills and participate in technical and high school training programs. Partnering with Goodwill and Per Scholas, the coalition has created a pilot program allowing public-welfare recipients to participate in a technical training program.
"The people in our neighborhoods and the talent that they have to offer, if we nurture that, that is essential to creating prosperity and growth," Garneva says.
In the future, Garneva says, as the city focuses on sustainable and regenerative infrastructure, those advances need to benefit New Yorkers instead of perpetuating gentrification.
"Our focus is to make sure that the workforce system and New Yorkers themselves actually have access to jobs (created by the recovery) and are built into that process," Garneva says.
Outside of her work with the coalition, Garneva has engaged in environmental activism with the Sane Energy Project and the Stop the Williams Pipeline Coalition.
Ruth Gerson
Senior Vice President, Mental Health Services, The New York Foundling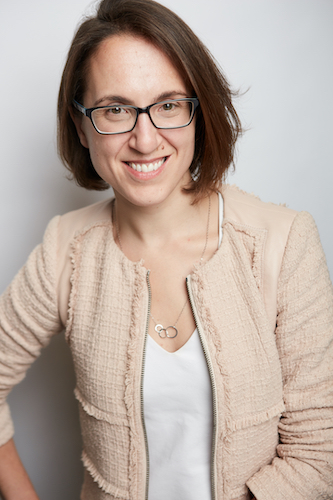 After working in the children's psychiatric emergency room at New York University Langone Health for many years, Ruth Gerson says she transitioned to The New York Foundling because she wanted to prevent the kinds of crises that were landing kids in the emergency room.
When she joined The New York Foundling, Gerson started out supervising the psychiatric services for children in foster care and has since helped oversee the organization's clinic in East Harlem that provides resources for children not in foster care as well.
"It's not just 'Come into my office for 45 minutes a week and I will support your child.' It's let me support the whole system that's surrounding you and all of the places that you go," says Gerson, who describes the organization's approach as holistic.
During the coronavirus pandemic, Gerson says The New York Foundling has expanded its grief services and provided more services available directly within the community.
"We went from being an organization that had done almost no telehealth, to providing almost all of our services via telehealth in an incredibly short amount of time," Gerson says.
Outside of her work with The New York Foundling, Gerson has co-edited two books, "Beyond PTSD: Helping and Healing Teens Exposed to Trauma," and "Helping Kids in Crisis: Managing Psychiatric Emergencies in Children and Adolescents." Gerson also teaches at NYU School of Medicine, where she is a clinical associate professor in the Department of Child and Adolescent Psychiatry. 
Frances Gonzalez
Senior Director, Marketing & Communications, Vibrant Emotional Health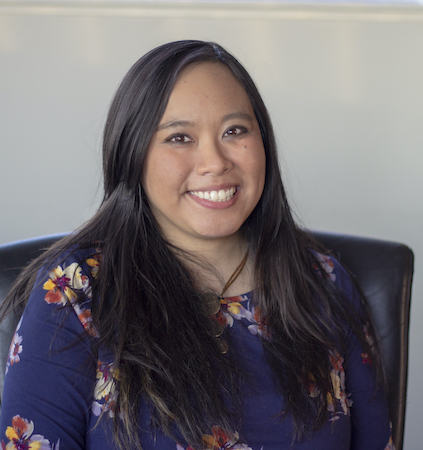 After exploring careers within government and real estate, once working in the nonprofit sector under the Clinton Foundation, Frances Gonzalez says she felt drawn to working in the mental health space due to her own mental health experiences.
Now senior director of marketing and communications at Vibrant Emotional Health, Gonzalez leads the organization's strategy and branding for all programs. One of the largest pieces of the organization's portfolio is its National Suicide Prevention Lifeline.
During the coronavirus pandemic, Gonzalez's role in spreading awareness of the organization's resources and in creating resources to educate people about mental health amplified in its significance.
"Mental health services and resources are more important than ever right now," Gonzalez says. "We don't know what the long-term effects of the pandemic are going to be and we need to be prepared to address whatever those concerns are."
With Vibrant Emotional Health, Gonzalez has served on ViacomCBS' Expert Advisory Council and engaged with Facebook's Suicide and Self-Injury Advisory Committee to promote the sharing of stories about hope and recovery that can model how individuals cope and make it through crises.
"There's no one-size-fits-all experience for mental health," Gonzalez says, "and our communications, the stories we share, our materials that we build should be reflective, celebratory of those different experiences."
Resources Gonzalez has created at the organization include a storytelling checklist, which offers a guide for sharing stories of suicide prevention, and a social media toolkit outlining how to create suicide-prevention policies for online community moderators.
Ruben Gonzalez
Director of Finance, New York Edge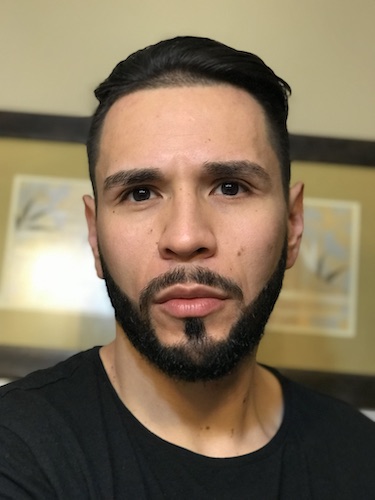 Given his background in nonprofit programming, as the director of finance for New York Edge, Ruben Gonzalez says he has made it his mission to bridge the gap between the sector's finance and programming departments.
"There's always this disconnection … one doesn't understand what the other does and I think that's extremely crucial to actually grasp what are each other's responsibilities to better be efficient," Gonzalez says.
Before switching to the financial side of the nonprofit sector, Gonzalez spent 10 years in nonprofit programming. During his career, he has served as a case-plan manager with the New York Urban League and as a Learning to Work program director with Harlem Renaissance High School. He also provided parenting workshops and school-aged workshops at the New York City Mission Society.
When Gonzalez joined New York Edge, he started as a program manager overseeing seven to eight after-school programs before transferring to the finance department as a budget compliance supervisor, overseeing $33 million in government contract funding.
Recalling his own childhood in the Bronx, Gonzalez says he owes his success to programs like those provided by New York Edge, pointing to the influence of the organization's Champions Club, which provides a wide range of enrichment opportunities.
"It's always been a passion of mine to work in the communities that I was raised in," Gonzalez says.
In the future, Gonzalez says his goal is to build reserves and endowments for the organization to be less reliant on contract funding.
Erum Hanif
CEO, APNA Brooklyn Community Center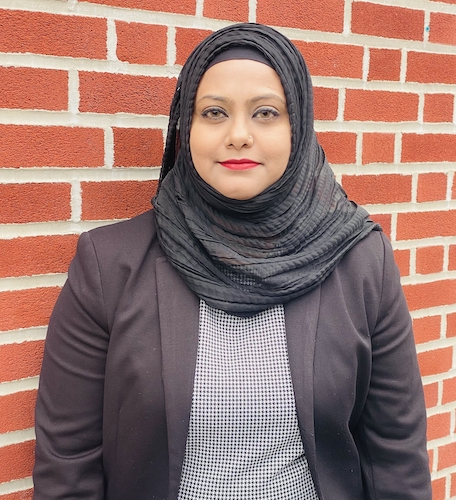 Throughout the coronavirus pandemic, APNA's influence in the South Brooklyn community has grown exponentially.
Recognizing the impact felt by the community APNA served, Erum Hanif, the organization's CEO, worked with the city government to create a designated halal grab-and-go meal site between March and June of 2020. In July, APNA established its food pantry, which serves 250 to 300 families every week and provides 1,500 to 2,000 cooked meals four days a week.
Through these new programs, Hanif says, APNA has become a hub for not just the Muslim community but for everyone in the neighborhood.
Before joining APNA, Hanif spent most of her career working in Pakistan, which included serving as chief human resources officer for a background screening company.
Since joining APNA almost four years ago, Hanif has overseen the operations of the organization's two adult day care centers and its community center, which provides a wide range of services including free tax preparation and filing, voter-registration workshops, and entitlement and case management services. With the coronavirus pandemic, those services have only expanded.
"I'm a Muslim-hijabi woman, but I am a taxpayer, I am here, I am a resident, so my needs and my voice matters as all other voices matter," Hanif says. "And still we are seeing that communities of color, Muslims and immigrants are still being neglected."
Outside of APNA, Hanif is a member of Community Board 13, co-president of P.S. 253's Parent Teacher Association and a member of the school leadership team.
Gia Harris
Program Director, Greenpoint YMCA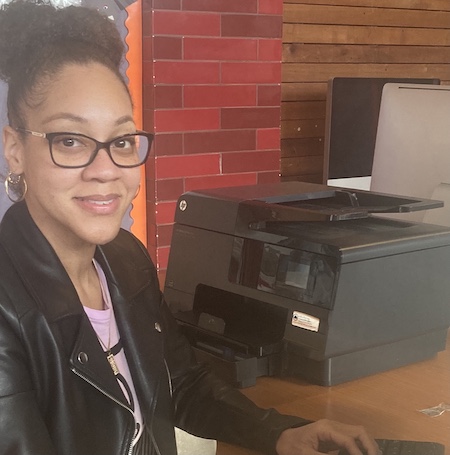 Now with the YMCA for more than 20 years, Gia Harris says she first became interested in working with the organization when she was just 17 years old and waited until her 18th birthday to join as an after-school counselor in Jamaica, Queens.
Harris completed her bachelor's degree from John Jay College of Criminal Justice and returned to the organization as a mental health and wellness group counselor at the West Side location. While at the West Side YMCA, Harris became a site coordinator for the middle school program and eventually a school-aged child care director.
"The Y is really about serving the whole person and meeting just about every need that someone in the community could possibly have," Harris says.
Prior to joining the Greenpoint YMCA as a program director, Harris took a break from her full-time role to be a mom. While home with her daughter, Harris became a birth doula, postpartum doula, fertility doula and a childbirth educator, which has encouraged her to explore how the YMCA can expand its services for pregnant and postpartum mothers.
"I know that there are a lot of families who need services and they may not be able to afford what they truly cost, what these agencies and people are charging, so being able to provide services to families is what I'm committed to," Harris says.
During the coronavirus pandemic, the YMCA has continued to offer virtual services, but has been able to reopen its doors and provide access to its learning labs and after-school programs.
Lizzie Honan
Regional Director, New York City, RevJen Group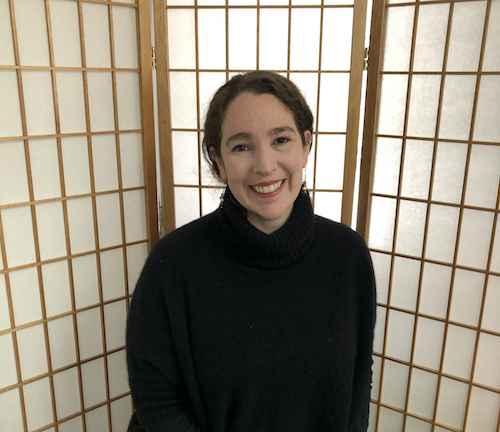 Although she only joined RevJen Group in February 2020, Lizzie Honan, now the organization's New York City regional director, is not new to the practice of revenue building and growth.
At the beginning of her career, Honan joined Madison Square Park Conservancy and watched the organization grow over nine years from having under $1 million in funding to $4 million by the time she became chief of staff. Later, she joined Edible Schoolyard NYC as first vice president of growth strategy and development, where she oversaw $1.5 million of growth in revenue.
RevJen's focus is to support nonprofit leaders and remove barriers like revenue capacity, and Honan oversees the organization's revenue capacity-building workshops in New York City. Through its programs, RevJen offers training to multiple members of an organization's team to embed revenue culture into staff meetings so that programmatic goals and budget goals can be formed together.
"We've heard from several executive directors, for example, who've said that their peer groups are the one place where they can just show up and be themselves," Honan says.
Before the coronavirus pandemic, Honan says a lot of organizations that RevJen worked with had a fundraising routine. But with change being felt by almost all aspects of society, Honan says that almost everyone has had to rethink where their funding is going to come from.
"The pandemic has absolutely underscored what we were already saying was needed in the sector," Honan says.
Jennifer Jimenez
Residential Habilitation Counselor, AHRC New York City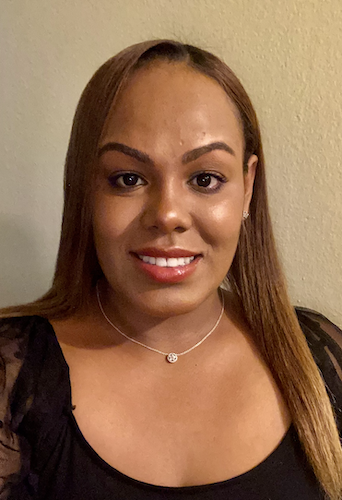 When one of Jennifer Jimenez's clients transferred to independent living and her new apartment building excluded animals, Jimenez knew she had to find a way to reunite the client with her three pet birds.
"She said, 'I know to others it's just a bird, but to me those are my children, those are my babies.' So once she told me that, I was like, no this has to happen," Jimenez says.
After researching different options, Jimenez had the birds designated as emotional support animals so her client could live independently while also keeping her pets.
As a residential habilitation counselor with AHRC New York City, Jimenez assists with a program that helps people with developmental disabilities live independently. Working with her clients, Jimenez encourages independent living skills and identifies achievable goals with clients and their care managers.
"I like helping people. I like getting people where they need to be, where they want to be in life," says Jimenez, who has been with AHRC New York City for about seven years.
During the coronavirus pandemic, Jimenez has continued to work with her clients, adapting their routines and trying to keep everyone calm and distracted with DIY projects and other activities.
"You have to really educate some of the clients when it comes to the pandemic. A lot of people, it's very hard for them to understand and kind of grasp the danger and reality of what we were going through," Jimenez says.
Chai Jindasurat
Vice President of Policy, Nonprofit New York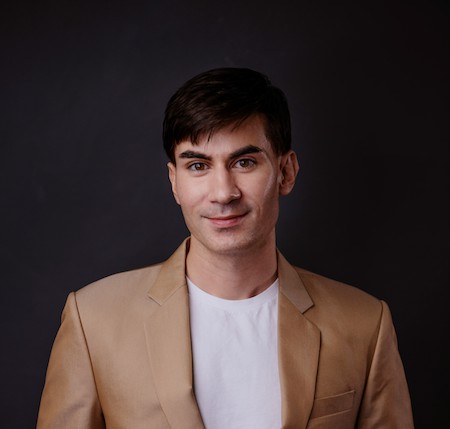 As the vice president of policy for an organization that advocates for the nonprofit sector, Chai Jindasurat has worked closely with New York state's congressional delegation and the National Council of Nonprofits lately to ensure that organizations like Nonprofit New York were not excluded from the government's policy response.
"Nonprofit New York really took on much more of a sector-wide coordinated role in making sure that nonprofits were included in COVID relief," Jindasurat says.
Nonprofits ultimately gained relief with the federal Families First Coronavirus Response Act, the first federal CARES Act and the American Rescue Plan Act due to advocacy by people like Jindasurat.
At the beginning of his career, Jindasurat advocated for the LGBTQ community through working with the Kansas City Anti-Violence Project and the New York City Anti-Violence Project. Later, he received his master's degree from New York University's Wagner School of Public Service, interned with the New York City Economic Development Corp., and was a fellow with the Citizens Budget Commission.
After graduating, Jindasurat joined the New York City Mayor's Office of Management and Budget under Mayor Bill de Blasio as an analyst before going to Nonprofit New York in March of 2019. He's also a student in CUNY Law's part-time evening program.
"What I would really like to see and work towards," Jindurat says, "is a time where New York City, and New York state, and the federal government really value the nonprofit sector as an integral, an important, an empowerful fabric of our society."
Chelsea Kraimer
Director of Reentry Services and Senior Participant Success Manager, Getting Out and Staying Out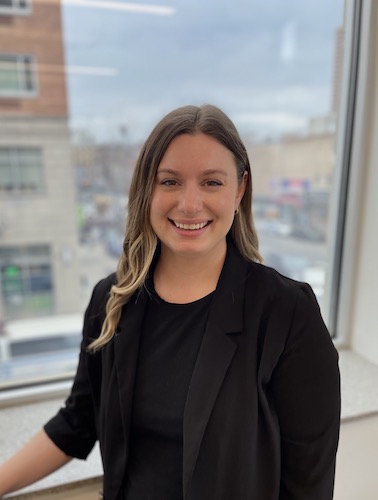 Although she always had an interest in forensics and racial justice, Chelsea Kraimer's first experience with the criminal justice system was through interning with a federal halfway house in Hartford, Connecticut.
"In that moment it was really clear to me that I wanted to find a career that was going to address what I think is one of the largest, and always has been, challenges of this time, which is mass incarceration," Kraimer says.
While completing her master's degree in social work at New York University, Kraimer interned with Getting Out and Staying Out, where she has continued to work ever since. As an intern with the organization, Kraimer says she regularly visited Rikers Island, New York City's main jail complex, to work with 16- and 17-year-old male-identifying individuals who were either recently sentenced or on their way to being discharged. 
"I'm someone who's committed to decarceration, although I'd like to work with as many people as we're able to, I also want to see the jails continue to release people," Kraimer says.
But as an intern, she says she noticed a gap in the organization's services. Because Getting Out and Staying Out's programs closed at 5 p.m., it was difficult for high school students to attend. After graduating, Kraimer joined the organization to build out an adolescent program in order to fill this gap.
During the COVID-19 pandemic, and now working as the organization's director of reentry services and senior participant success manager, Kraimer says the organization has continued to work with program participants through a new hybrid model that operates virtually and provides physical resources.
Lina Lee 
Executive Director, Communities Resist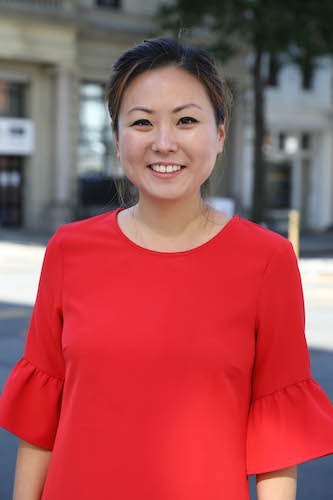 As a child of immigrant parents living in Elmhurst, Queens, Lina Lee witnessed firsthand the housing struggles faced by immigrant families and people of color. "It's specifically communities of color who are traditionally underserved, constantly under-resourced, in New York City," Lee says. "And really there were no legal services specifically geared to help the most vulnerable, but also the communities that are very sort of secluded and forgotten." With a law degree in hand from Boston University, Lee sought to amplify the voices of low-income tenants with accessible legal avenues through Communities Resist, a legal-services organization.
Lee and her diverse team educate tenants on housing laws and how to organize in order to fight for change in a courtroom. They also work within the community to provide resources and bring together different community boards and elected coalitions in order to support the tenant's rights.
COVID-19 has disproportionately impacted communities of color in many ways, and in housing, Black and Latino people face a higher eviction rate. Despite an eviction moratorium in place, Lee says that landlords have resorted to illegal methods, pushing out tenants with harassment tactics, especially towards undocumented immigrants. Lee and her team have been preparing for when the courts fully reopen in order to ensure the safety of the tenants they represent and have provided one-on-one legal assistance for illegal lockouts and harassment. "I have really come to see the difference and change that a legal service that is predominantly led by people of color – how that really affects the services and the way that we provide legal services," Lee says.
Elinor Litwack 
Partner, GRF CPAs & Advisors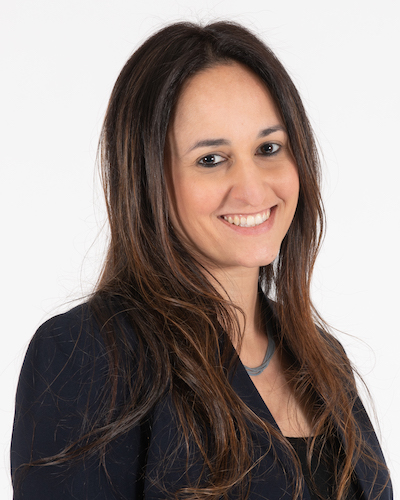 Elinor Litwack has always had a passion for accounting and wanted to promote social good with her skills. "Small-business accounting didn't do it for me," Litwack says. She has been working for the nonprofit sector since 2007, when she joined the accounting firm GRF CPAs & Advisors. Litwack calls the work a "perfect mesh of both my worlds coming together, so I get to help nonprofits achieve their mission." At her firm, she is also a leading force in helping accounting go digital. The shift in technology-based accounting has provided the firm with efficiency in automating tasks and "pushing salary dollars further," Litwack says.
Aside from her professional work of aiding nonprofits, Litwack also volunteers for I Support the Girls, a nonprofit organization that helps provide homeless women and girls with menstrual products and bras. When Dana Marlowe, the founder of the organization, told Litwack about this project in its inception, Litwack volunteered right away to help with the accounting needed to get the organization up and running. According to Litwack, the organization has donated over $13.5 million worth of bras and feminine-hygiene products to women in need.
"I feel blessed that I get to work with many nonprofits in multiple sectors, but I'm just inspired in a way that they're able to accomplish so much and sometimes with very few dollars," Litwack says. "But that really, it just makes you feel like the world is actually a very good place again when you're surrounded by that type of love and activism and positivity."
Christopher Luggiero
Associate Director of Communications, The Doe Fund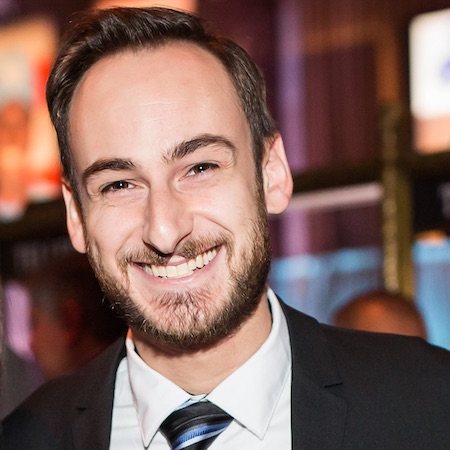 The Doe Fund provides social services to those suffering from addiction, homeless people and formerly incarcerated individuals through workforce development and socioeconomic aid. Since starting as associate director of communications at The Doe Fund, Luggiero has transformed the way the organization communicates to both the individuals they serve and the communities where those individuals reside.
Luggiero focuses on telling the personal stories of individuals that are aided with The Doe Fund's programs while drawing attention to the systemic issues and inequalities these individuals have faced. His conversations come from "a place of humility and listening," Luggiero says. "What can they teach me that I don't know, what can they teach the world?" he asks when conducting these stories. "What can we learn from what they've overcome, what they've struggled with, what their lives have been?"
Luggiero says the coronavirus pandemic has disproportionately affected those that have been homeless and formerly incarcerated because many were employed in face-to-face entry-level jobs. The Doe Fund team has completely overhauled its workforce development strategy in order to account for the loss in those opportunities, mostly through different types of job training like carpentry, or switching from culinary-arts training to food-delivery experience.
They've also been able to aid those facing homelessness during COVID-19 in finding housing or staying at hotels, such as the Bentley Hotel on the Upper East Side. According to Luggiero, the community there has embraced the individuals staying at the hotel. Part of that is because Luggiero has shared with the community the personal experiences of those who are facing trying times. "We have to change the narrative, change the perception of who these people are who have experienced homelessness and who have experienced incarceration," Luggiero says. "It's nothing like you see in movies or in television shows or the mainstream perception and culture. It's totally off."
Tiffany McFadden 
Project Director of the Test and Trace CBO Engagement Initiative, SCAN-Harbor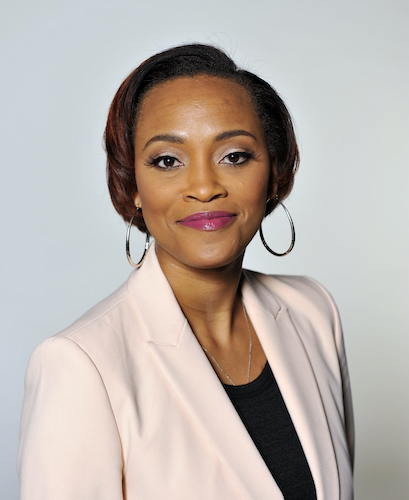 A former foster care youth, Tiffany McFadden understood the societal issues plaguing many from an early age. The families where she was placed often lacked the means to appropriately care for her, and her mother had struggled with substance abuse. "I saw that and experienced that, whether I was in court or being shifted away from one foster care placement to the next, that this whole thing around young people slipping through the cracks was not just some cliche, that it was very real," McFadden says. Early on as an adolescent, McFadden had to develop a voice for herself because she knew no one else would speak up for her.
McFadden is now a part of SCAN-Harbor, the largest youth service provider in Harlem, East Harlem and the South Bronx that supports at-risk youth. She has been the driving force in promoting mask awareness, COVID-19 testing and now helping people schedule their vaccination appointments in her community. According to McFadden, there was a lot of resistance in stepping into communities that were apprehensive about coronavirus pandemic policies. McFadden and her team did not resist. They went into those communities to effectively communicate and understand different perspectives. Her leading effort drove other organizations to "put boots on the ground as well." The community team was so effective that the Department of Health ended up using them as a strategy in fending off the coronavirus pandemic.
McFadden says she has a yearning to "belong" and finds that in her community work. "I want to continue to do that," McFadden says. "I understand that it's a part of my purpose. It's a part of my happiness. It's a part of my healing."
Nicole McVinua 
Director of Policy, Urban Pathways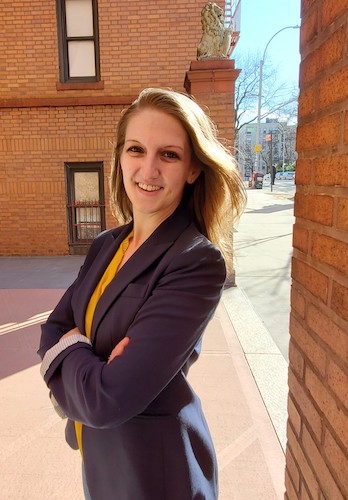 Nicole McVinua received her education in sociology and social work, a field she says showed her how society is structured in such a way that it benefits some individuals while harming others. "I feel like once you see it, you cannot unsee it," McVinua says. 
As the director of policy at Urban Pathways, McVinua advocates for policies in affordable housing while bringing important stakeholders into the conversation. McVinua is proud of having been a leading force in the New York City Council's passage of 1211-a, a landmark piece of legislation that requires New York City to set aside 15% of affordable housing units for homeless families and individuals through Coalition for the Homeless' "House Our Future NY" campaign. 
This is just one example of how McVinua builds relationships with elected officials to advocate for change. "We like to invite the elected officials to come and visit our program sites, meet with the residents who live there, hear their perspective about the programs, and you know, see what we do firsthand," McVinua says.
She says what motivates her is seeing her client succeed in being able to obtain permanent housing. "You see a client sometimes come in from a shelter and a year or two later their lives are just completely turned around. They carry themselves in a different way," McVinua says. "It's just really phenomenal what something that, it sounds so basic to have, housing, is just, it matters for every single thing."
Liz Northcutt 
Executive Director and Founder, City Living NY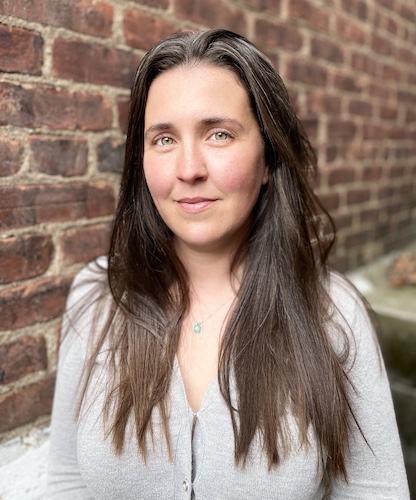 Liz Northcutt has led a career as a caseworker who aids children in the family court and foster care systems. After a few years, Northcutt noticed a pattern. Young adults who aged out of the foster care system weren't getting the help they needed in becoming financially stable, leading to poverty and homelessness. Northcutt saw a need and developed a solution by forming City Living NY, a support mentoring service that provides young adults with the tools necessary to find housing and succeed in their own lives. According to Northcutt, young adults have thrived in the program. 
When the coronavirus pandemic hit, Northcutt and her team had to support many adults who had recently been laid off from their retail or restaurant jobs. They immediately created a COVID-19 fundraiser where 100% of the funds went to supporting their clients by paying for rent, food, diapers, laptops and more. They shifted their model from one of prompting independence to financially supporting many during the difficult economic period. Despite an eviction moratorium in place, Northcutt is proud to have been able to lead an effort in providing payment to many young adults' housing needs so they would not have to owe any money when the moratorium ends. 
Northcutt started City Living NY with two young children and worked pro bono for two years. "My priority was always helping young people and so, overtime, now in the last five years, we've grown," Northcutt says. "I have a salary, we have seven, including myself, social workers, and with funds having grown, we've been able to do that."
Pedro Suarez 
Program Director of Strategic Partnerships, LIFT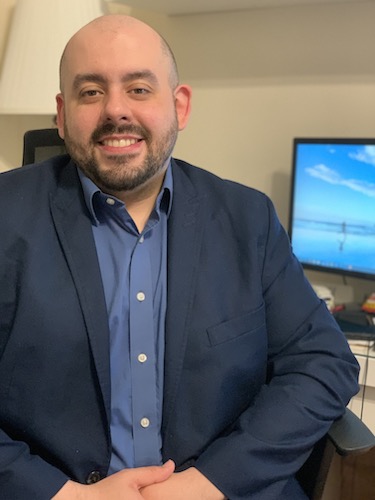 Pedro Suarez has lived in the Bronx his entire life. After completing a bachelor's degree in political science, Suarez realized he enjoyed serving his community through organizing and advocacy. 
Now at LIFT, he helps families break the cycle of multigenerational poverty by reaching financial and educational goals. In his role, he works closely with community colleges to provide families with resources needed to continue or begin their educational journeys. 
He's also part of the Student Sponsor Partners program, through which he mentors a student from his own alma mater, Cardinal Hayes High School. "I think mentoring is really powerful," Suarez says. "It's something that everyone should have access to. And I think folks who have barriers, whether that's language barriers or barriers to specific skills that they need for a certain job, mentorship can be a huge opportunity to get access to different opportunities, different skills and different resources."
At LIFT, Suarez has also played a crucial role in distributing COVID-19 relief funding and assistance to people living in New York City by reaching out to funders who had worked with LIFT in the past. He has also bridged the digital divide for many families. "I'm really excited for what's to come in terms of the opportunities that we can work with our families to create, but it's far from over," Suarez says. "We really look forward to working with all the important institutions in New York City that are interested in doing this work to serve families that are struggling right now."
Liliana Velez 
Chief of Staff, Urban Resource Institute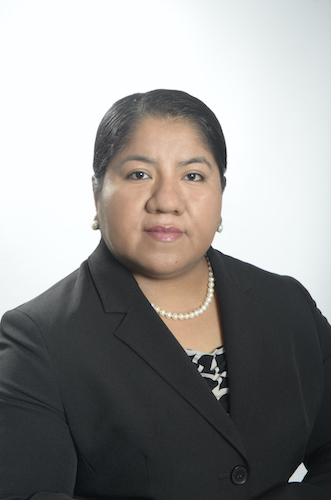 As someone who grew up in the public school system of the Bronx with immigrant parents, Liliana Velez has experienced firsthand the lack of access to resources due to institutional structures. Her parents "made sure that as a child I really understood that education was key to succeeding professionally," Velez says. She did, and continues to strive to provide resources to others through leadership and education. 
Velez works to open doors for other people through leadership and education as chief of staff at Urban Resource Institute, a domestic violence services provider in New York City, where she leads projects. Most recently, she spearheaded a merger that resulted in the institute enlarging its shelter capacity, making it the largest provider of shelter for domestic violence survivors in the country, according to Velez. Before her time with the Institute, Velez held a variety of community-oriented leadership roles with Safe Horizon, the New York City Department of Health and Mental Hygiene and after-school programs. Velez aspires to inspire others to work toward achieving their own goals and uplifting their communities, one person at a time. 
To Velez, her achievements are because of the teachings of her parents. "It's really a testament to their drive, their perseverance, and their belief that what they did, as individuals who emigrated to give me greater opportunities, what they did was really something that was worth it and was attainable," Velez says. 
Ashleigh Washington
Senior Director of Learning and Staff Development, Safe Horizon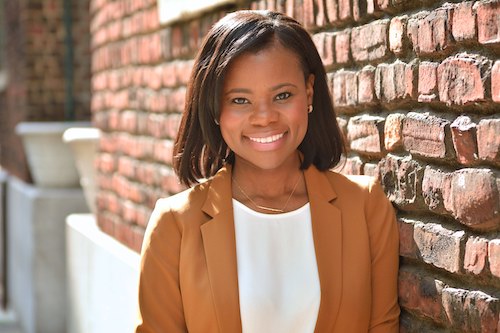 During her undergraduate studies at Prairie View A&M University, Ashleigh Washington realized she wanted to spend her life aiding those in need. "What was most important to me was really addressing issues of life as it relates to women who looked like me," Washington says. In her 15-year career, Washington went on to support the rehabilitation of women from substance use, helped pregnant and parenting teenagers and aided HIV-affected people find housing solutions. At Safe Horizon, Washington trains advocates to work effectively with survivors of violence. 
An adjunct professor at the City University of New York and former writing consultant for Columbia University social work students, Washington also teaches appropriate methods to discuss issues humans face. "I want them to bring humanity to that, and be conscious of their own implicit bias and their judgment," Washington says. When teaching, she focuses on the mindset her students have when approaching people, rather than memorization. According to Washington, her anti-racist pedagogy encourages her students to constantly reflect within "the system of racism and white supremacy that surrounds us," and she teaches students to learn from other's experiences. The fundamentals that she teaches in the classroom are what have defined her life. 
Washington says what keeps her going is her 10-year-old self. She hopes to create a safer environment for young women. "It's my ancestors and the people that came before me that made it possible for me to learn, grow, and withstand every barrier that the society placed in front of me," Washington says. 
Alice Wong 
Chief of Staff, Chinese-American Planning Council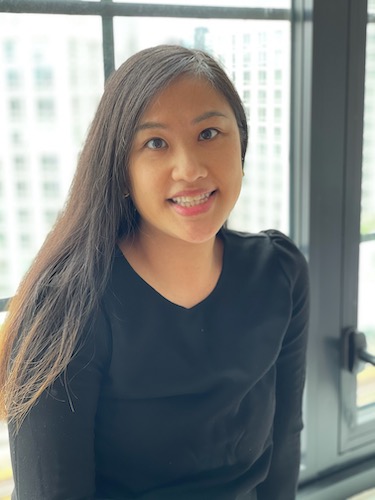 A daughter of immigrant parents and a native of the Lower East Side, Alice Wong grew up translating for her parents who did not speak a lot of English. This was her introduction to helping people with significant barriers. 
Fast forward a few decades later and Wong is now at the helm of the Chinese-American Planning Council where she's led the charge in creating Community at Broome, a community center, affordable housing unit and essential-services provider, all wrapped in one. The facility will also be the headquarters of the Chinese-American Planning Council, helping them enlarge their reach to the Lower East Side community. "I'm really proud of the fact that we're going to be building a lot of affordable housing and a community space that is going to be helping the residents of the Lower East Side substantially for a very long time," Wong says. 
Wong has also led many campaigns against Asian hate crimes during the coronavirus pandemic. She helped train individuals who were discriminated against by teaching them their legal rights for those instances. That proactive approach was coupled with public service announcements highlighting a variety of advertisements that tried to change the narrative that people of Asian descent were the cause of the pandemic. "Our concern was that once the city began to reopen, this would become a bigger issue, and unfortunately it has," Wong says. "So, now it becomes just this ongoing fight to continue to draw attention to this issue for awareness but also to ensure that our communities are getting the resources needed to combat it."
Correction: A previous version of this list incorrectly stated the organization leading the "House Our Future NY" campaign in Nicole McVinua's profile. The list also previously incorrectly described where Rebecca Chung completed her master's degree.