Power 100
The Transportation Power 100
The movers and shakers who are moving New Yorkers.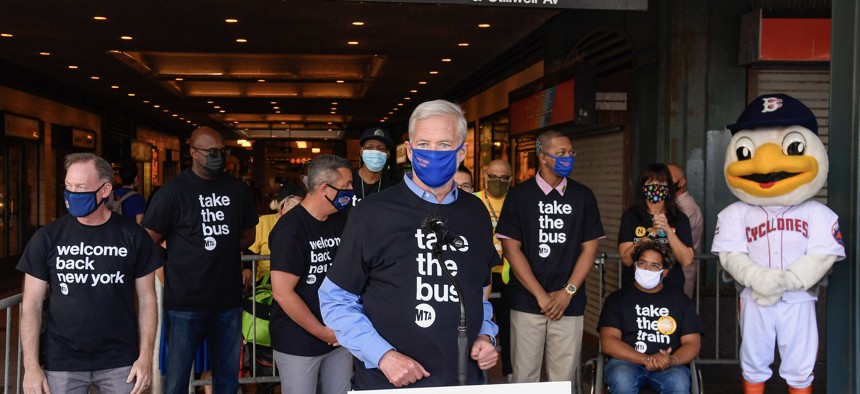 Since taking office, President Joe Biden has put two major New York transportation projects – the Gateway Tunnel and Manhattan's congestion pricing program – back on track. The president is also pushing for billions of dollars in new infrastructure investment, and whether he succeeds will depend on New York's own Chuck Schumer, the U.S. Senate majority leader who's navigating a path forward with the narrowest of majorities. Plenty of pending projects in New York could be jump-started with such an influx of federal funds, though Gov. Andrew Cuomo has already spent the past decade building and rebuilding transportation infrastructure. This includes the Moynihan Train Hall and the Second Avenue Subway, to the Kosciuszko and the Governor Mario M. Cuomo bridges as well as the terminal overhauls and an AirTrain for LaGuardia Airport – which Biden can no longer compare to a "Third World country." Of course, these three politicians aren't single-handedly shaping New York's ever-evolving transportation network. City & State's first Transportation Power 100 identifies the top public officials, policymakers, business executives, contractors, union chiefs, academics, experts, advocates, activists and others who are updating and expanding the state's transportation infrastructure – and revisioning how New Yorkers get around.
1. Rick Cotton 
Executive Director, Port Authority of New York and New Jersey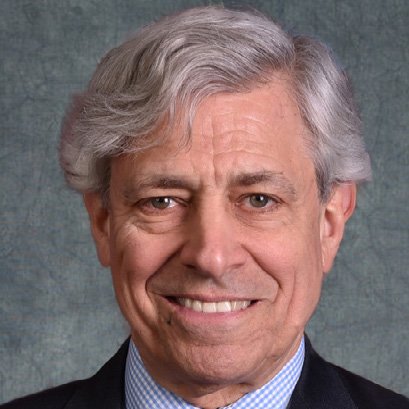 The Port Authority celebrated its centennial this year while struggling with the evaporation of international travel due to the pandemic, but traffic began to rebound at its airports and bridges this spring. Rick Cotton's plans are dominated by absorbing $1 billion in losses in 2021 and up to $3 billion in 2023, but there are hopeful signs ahead. The bi-state agency welcomed the East Coast's largest container ship and opened a new LaGuardia Airport skybridge in May as well as LaGuardia's Terminal C outer roadway, six months ahead of schedule in June.
2. Patrick Foye, Sarah Feinberg & Janno Lieber
Chair and CEO; Interim President of New York City Transit; President of MTA Construction & Development, Metropolitan Transportation Authority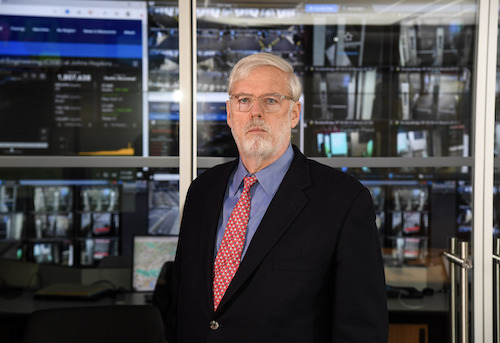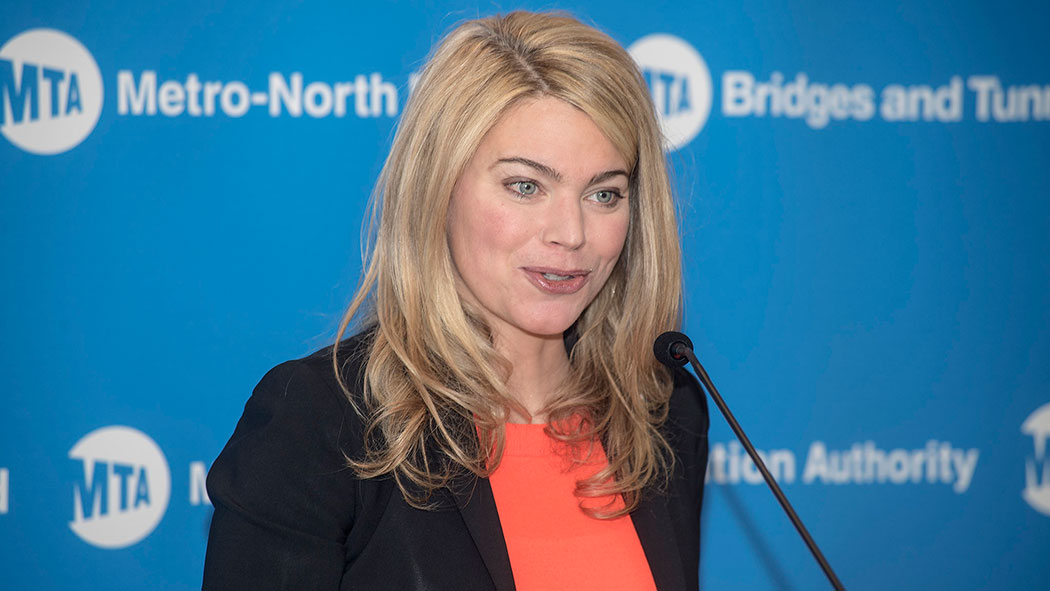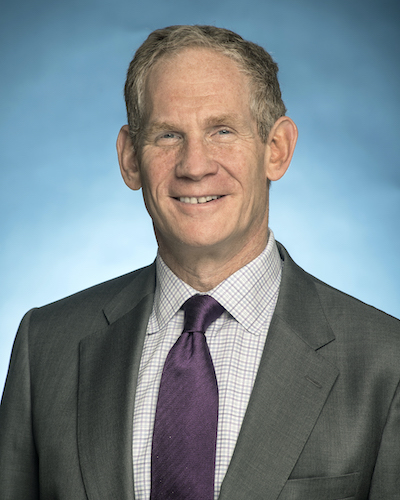 As the coronavirus pandemic spread and commuters hunkered down at home, Metropolitan Transportation Authority officials struggled to keep the nation's largest transit agency afloat. An increase in ridership and the relaunch of 24-hour subway service this spring were welcome signs of New York's recovery. But an uptick in transit crimes prompted the mayor to add 250 more cops to patrol the subways. In a pending shakeup in the system's leadership, MTA honcho Pat Foye is poised to depart to lead Empire State Development. Sarah Feinberg, who runs New York City's subways, has impressed the governor, who wants to install her as MTA chair. The governor also has sought to split Foye's dual MTA role as chair and chief executive, while unilaterally promoting President of MTA Construction & Development Janno Lieber to the position of CEO – a structural change the state Legislature declined to take up.
3. Marie Therese Dominguez 
Commissioner, New York State Department of Transportation 
State transportation agencies are often known for building billion-dollar freeways from a federal infrastructure spigot. But Marie Therese Dominguez is also advancing a plan to remove a 1.4-mile section of I-81 to make Syracuse more walkable. She has also paid more attention to cyclists and pedestrians, completing the 750-mile Empire State Trail project spanning 27 counties. Don't worry, motorists, the state is spending $15.3 million to refurbish bridges along I-90 too.
4. Matthew Driscoll 
Executive Director, New York State Thruway Authority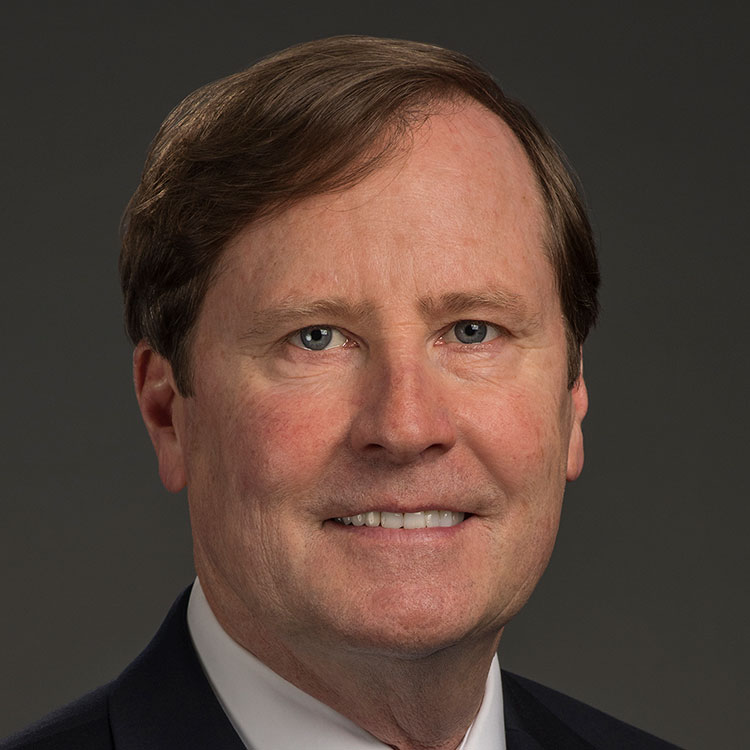 Your summer road trip may zip along more quickly since the Thruway Authority ended cash tolls on the state's 570-mile highway system last fall. It's just one of many improvements Matthew Driscoll has overseen since becoming executive director of one of the longest toll systems in the U.S. in 2017. Soon you'll be able to take advantage of one of many newly-renovated rest stops as Driscoll and his colleagues are readying a $450 million overhaul of the state's 27 travel plazas. Just don't speed through work zones – state police issued 444 tickets during five consecutive dates in April alone in an effort to promote safety.
5. Hank Gutman
Commissioner, New York City Department of Transportation
Retirement never felt right to Hank Gutman, a former attorney who accepted the challenge of becoming New York City's transportation commissioner in February. The longtime Mayor Bill de Blasio backer and Brooklyn Navy Yard Chair has an ambitious agenda as the mayor's final term winds down. Gutman promised to install 10,000 bike racks, add more bike and bus lanes, expand the open streets program, and bolster Vision Zero to reduce fatalities. That effort began in May with lowering speed limits on 45 miles of major city streets.
6. Phil Eng 
President, Long Island Rail Road 
After a hellacious year when ridership on the Long Island Rail Road bottomed out to 3% of prior levels, the commuter line recorded more than 100,000 trips on April 9. Phil Eng is welcoming even more straphangers back to the rails with expanded service and discounted beach packages this summer. Eng is also looking to retrofit the LIRR's diesel-powered trains with batteries, but it won't be cheap. This innovative idea of electrifying the 160-mile network could cost $17 billion. 
7. Catherine Rinaldi 
President, Metro-North Railroad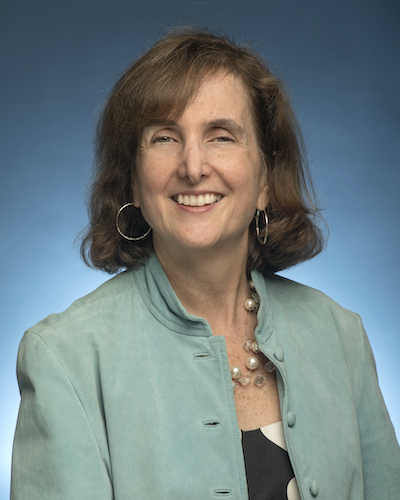 Metro-North's recovery has lagged behind other mass transit systems in the region, with 83,100 trips on May 7 after losing 95% of its ridership a year ago due to the coronavirus pandemic. But Catherine Rinaldi has big plans for tri-state straphangers in the coming years. The MTA published an environmental assessment toward bringing Metro-North service to Penn Station and will open four new stations in the Bronx, dramatically reducing commutes for many into Midtown.
8. Polly Trottenberg
Deputy Secretary, U.S. Department of Transportation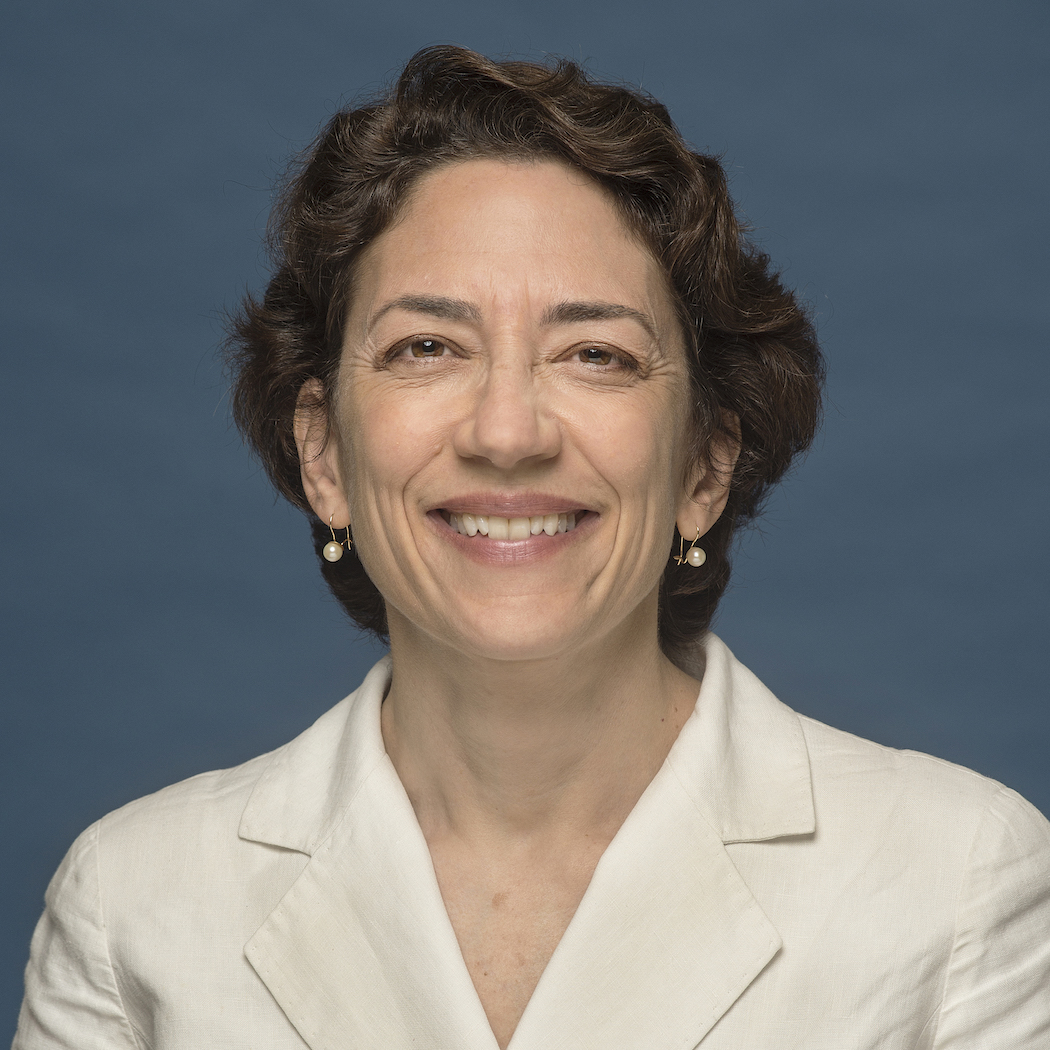 New York City Mayor Bill de Blasio didn't need to lobby that hard to get his former commissioner into the Biden administration. Polly Trottenberg committed to making the $11 billion Gateway Tunnel project a priority at her confirmation hearing before the U.S. Senate signed off on her appointment 82-15 in April. Trottenberg will also accelerate congestion pricing, help resolve the crumbling Brooklyn-Queens Expressway and re-evaluate the need for billion-dollar freeway projects.
9. Leroy Comrie 
Chair, State Senate Committee on Corporations, Authorities And Commissions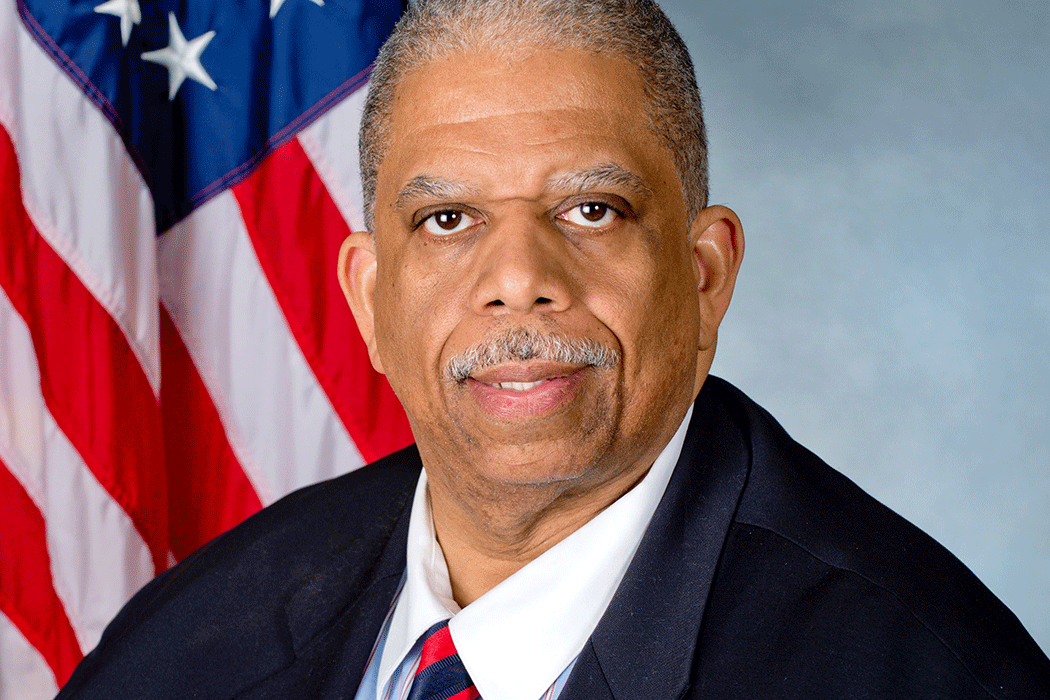 When Democrats took control of the State Senate in 2019, Leroy Comrie vowed to hold the MTA accountable over its cost overruns and service failures. Now the Queens senator believes the pandemic provides an opportunity to reinvent the agency by making it cheaper for passengers traveling within New York City. Comrie supports keeping the subway's $300 million-per-year cleaning bill too and he's demanding the MTA protect Lefferts Boulevard Bridge businesses in his district as storefronts deteriorate. 
10. Tim Kennedy 
Chair, State Senate Transportation Committee 
The Buffalo senator was concerned in January when the governor's budget shortchanged transit agencies. Fortunately Congress forked over $6.5 billion to fix the MTA's budget woes allowing Tim Kennedy to pivot to other priorities like improving safety for cyclists on roads outside of New York City and increasing penalties for motorists endangering highway workers. If only the state expedited its 11-year high speed rail study whose delays risk crucial upgrades.
11. William Magnarelli 
Chair, Assembly Transportation Committee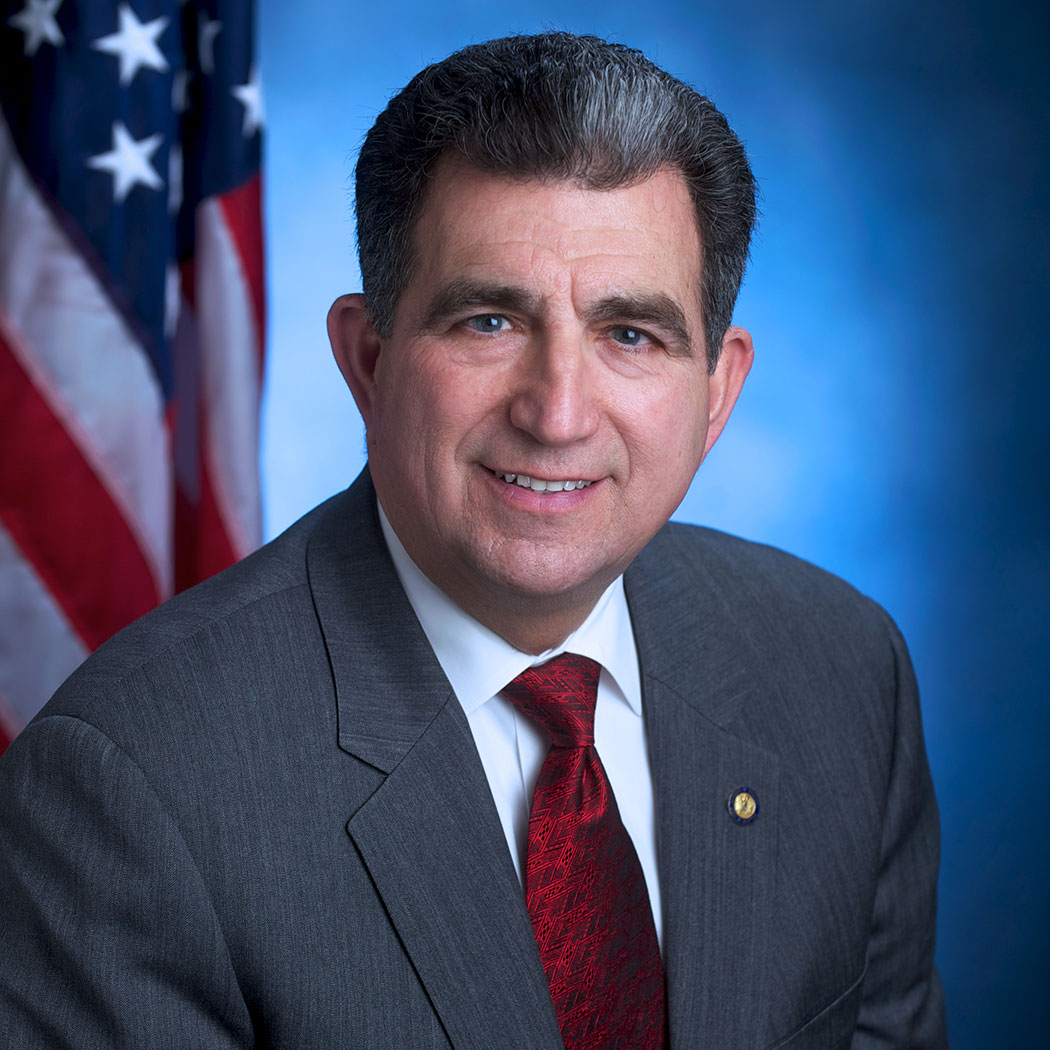 The Syracuse Assembly member has a birds-eye view of the state's most controversial infrastructure project. William Magnarelli urged patience for the state's $1.9 billion plan to replace the I-81 viaduct by rerouting traffic through I-481 (he's opposed to a community grid plan). Outside of Central New York, Magnarelli has also been a critical backer of modernizing regional airports, investing in resiliency of bridges, adding speed cameras to work zones and beautifying the West Side Bike Path.
12. Robin Hayes 
CEO, JetBlue 
Similar to mass transit, airlines like JetBlue experienced cataclysmic losses last year, with revenue nosediving 90% in spring 2020 and continuing to fall the rest of the year. But Robin Hayes has JetBlue on the upswing as passengers return to the skies. JetBlue trips to London from JFK will take off for the first time in August. While airline prices are on the rise, Hayes is aiming to keep fares low.
13. Steven Cohen & Larry Schwartz
Cuomo Loyalists
Gov. Andrew Cuomo tapped several of his closest allies to help battle COVID-19 last year. Now that the coronavirus pandemic is winding down, Steven Cohen, the New York commissioner and co-chair of the Gateway Development Commission, has turned his focus back to driving the Gateway Project, the once-intractable infrastructure behemoth that the federal government is advancing after a four-year delay. But the governor and Amtrak have very different ideas on how to complete the complex tunnel project. Meanwhile, another Cuomo loyalist and former secretary to the governor who helped out during the height of the pandemic – Larry Schwartz – continues to play a key role on transit issues as a member of the board of the Metropolitan Transportation Authority. Cuomo reportedly threatened to install Schwartz to run the MTA in his bid to restructure the top leadership post at the transit authority. Schwartz is also chief strategy officer at the airport concessions company OTG.
14. Anthony Coscia
Board Chair, Amtrak
Amtrak could be in line for an $80 billion windfall via President Joe Biden's infrastructure plan, which would allow the passenger railroad company to fix a backlog of repairs and expand its network to include 30 new routes by 2035. Anthony Coscia was particularly excited about restarting the Gateway Tunnel Project, which after three years in political limbo received federal approval for an environmental impact study to build a badly needed two-track rail tunnel under the Hudson River.
15. Laura Anglin
New York City Deputy Mayor for Operations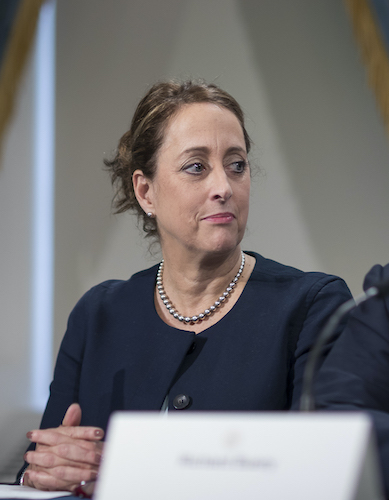 Deputy Mayor Laura Anglin had her hands full helping manage New York City's response to the coronavirus crisis as well as her regular duties keeping traffic running, sewage flowing and garbage from piling up. But the deputy mayor for operations' most visible work over the past year was shutting down streets for pedestrians, cyclists and restaurants by establishing 83 miles of Open Streets last April, and following that with 10 multi-block corridors or Open Boulevards in May. 
16. Aloysee Heredia Jarmoszuk 
Chair and Commissioner, Taxi and Limousine Commission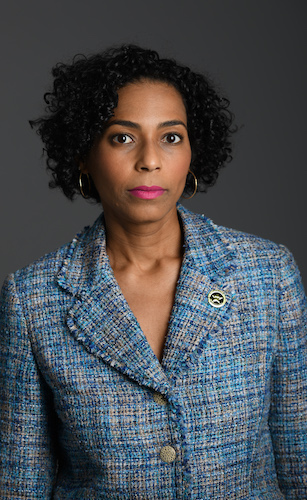 Now that the COVID-19 pandemic that devastated taxi drivers is winding down and tourists are trickling back into New York City, Aloysee Heredia Jarmoszuk expects more taxis to roll through city streets. But the Taxi and Limousine Commission is facing a myriad of challenges this summer. Heredia Jarmoszuk defended the city's $65 million bailout to debt-laden drivers while pushing back against a state rescue plan. And she's contending with Revel's push to provide ride-hailing service to Manhattan despite what she calls a "saturated" market.
17. Tom Wright 
President and CEO, Regional Plan Association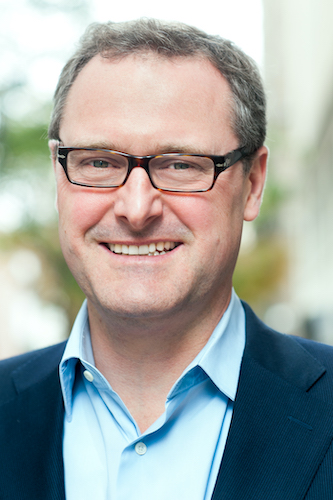 A key architect behind congestion pricing, Tom Wright has fought to get it implemented two years after its passage. Wright decried the Trump administration's delays as "completely political" and tried convincing New Jersey drivers resentful of new tolls that the region would benefit. Wright also championed the $11.6 billion Gateway Program to construct a new Hudson River commuter rail tunnel and released a report on how federal investments in transportation could truly lift the tri-state area post-pandemic.
18. John Samuelsen & Tony Utano
International President; Local 100 President, TWU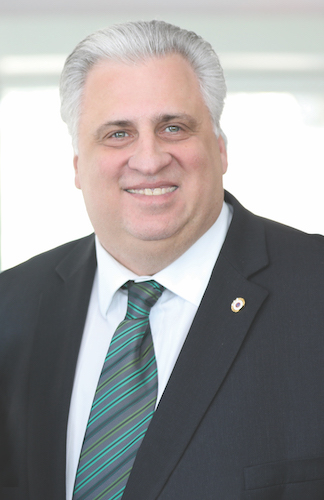 Transit workers kept New York City subways and buses running despite a deadly pathogen that claimed more than 150 union members' lives. No wonder Tony Utano called his members heroes. Utano fought for protective equipment while castigating the Metropolitan Transportation Authority for threatening to cut 9,000 jobs. The MTA revised its doomsday budget and called off a wage freeze in March, but workers grappled with a spate of subway attacks and Utano demanded more cops in stations. Utano's predecessor, John Samuelsen, took over as international president of the transit union in 2017. As a member of the MTA board, he remains deeply engaged on local issues. This includes criticizing the governor's attempt to shake up the transit authority's leadership structure to opposing proposed state legislation that would give gig workers some bargaining power – but not reclassify them as full-fledged employees. 
19. Danny Harris 
Executive Director, Transportation Alternatives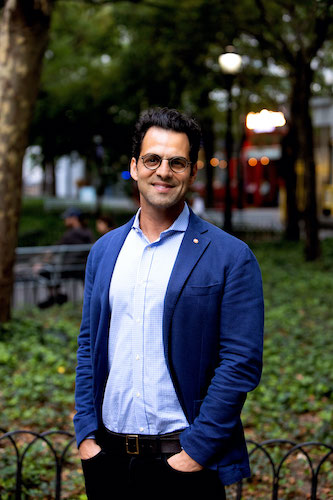 The COVID-19 pandemic allowed New York City to rethink pedestrian-friendly uses for its 6,300 miles of streets. That led to Open Boulevards and outdoor dining, but Danny Harris wants more done. He called for the conversion of 25% of street space into plazas, green spaces, wider sidewalks and bike and bus lanes by 2025 and urged a redoubled effort to reduce pedestrian deaths. So far he has helped obtain city funding for the Open Streets program, restart the Vision Zero overhaul of Queens Boulevard and secure a new bike lane over the Brooklyn Bridge. 
20. Renae Reynolds 
Executive Director, Tri-State Transportation Campaign 
Transportation leaders are expecting big things from Renae Reynolds, who replaced Nick Sifuentes as head of the 27-year-old transportation organization in April. Reynolds helped pass congestion pricing and pushed the Metropolitan Transportation Authority toward adopting an electric bus fleet when she was a transit leader at the New York City Environmental Justice Alliance. Now she'll advocate for maintaining reliable service and restoring the MTA's capital plan while keeping the rollout of congestion pricing on track.
21. Ydanis Rodriguez 
Chair, New York City Council Transportation Committee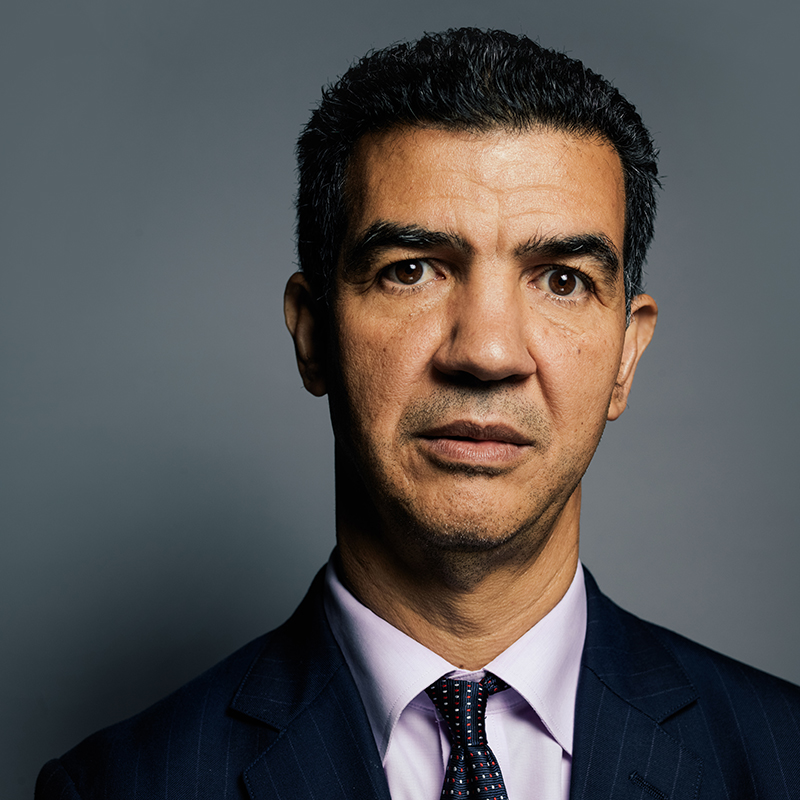 This term-limited Inwood City Council member isn't slowing down after getting City Hall to plan for 250 miles of protected bike lanes over five years and launching 83 miles of open streets during the coronavirus pandemic. Ydanis Rodriguez urged the mayor to complete 30 miles of bus lanes by the end of 2021 and ensured New York City can regulate moped-sharing devices. Rodriguez also celebrated the launch of the 181st Street busway in April after months of delays.
22. Sam Schwartz 
President and CEO, Sam Schwartz Engineering
It seems counterintuitive that there was a 21% increase in the pedestrian fatality rate as Americans drove fewer miles during the pandemic. But Sam Schwartz's analysis of the data could lead to better visibility, improved street designs and more investment in roadway safety. "Gridlock Sam," as the former commissioner of the New York City Department of Transportation is known, is reimagining Midtown's chaotic Third Avenue for Community Board 6 by converting traffic lanes into open space – and also wants to create a car-free bridge from Manhattan to Queens.
23. Josh Gold 
Director of Public Policy and Communications, Uber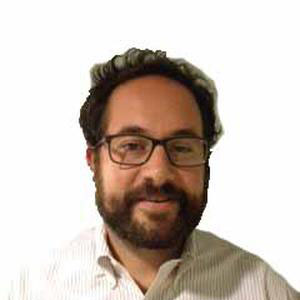 In 2017, Uber eclipsed taxis as New York City's top ride-hail service, but over the past year COVID-19 decimated all transit. Bookings declined 53% and revenue fell 18% last summer, forcing the rideshare company to cut 3,000 jobs. But Uber should survive the downturn thanks to the political acumen of Josh Gold, who is urging lawmakers to pass legislation allowing unionization, albeit with significant limitations. Uber demand is already on an upswing.
24. Jen Hensley & Anthony Foxx 
Head of Government Relations and Senior Advisor, Lyft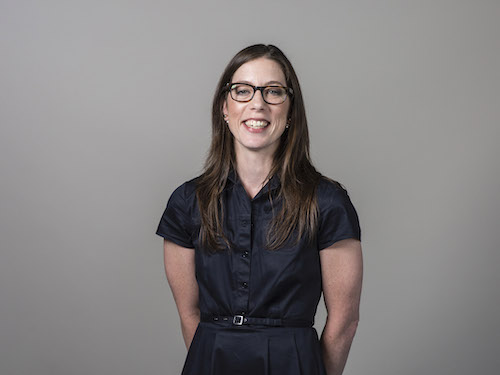 The for-hire vehicle company Lyft saw its ridership plummet 75% last spring, leading to a 17% reduction in its workforce. Yet former Link President Jen Hensley and Obama administration veteran Anthony Foxx have helped boost Lyft's image in difficult times by offering free rides to essential workers and medical patients. Fresh off their victory passing Prop 22 in California, Lyft is backing legislation in Albany to keep drivers from being categorized as employees but allowing them to unionize.
25. Bhairavi Desai 
Executive Director, New York Taxi Workers Alliance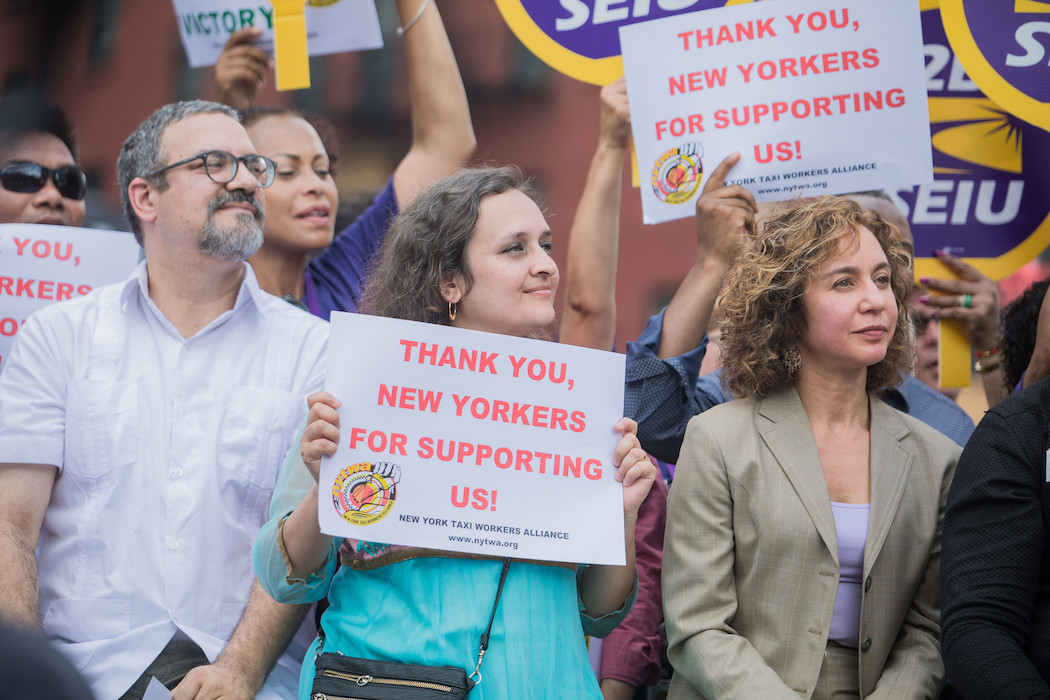 The taxi industry was struggling to compete with rideshare rivals while dealing with predatory loans before the coronavirus pandemic shrunk ridership by 80-90%. No wonder Bhairavi Desai has insisted on a bailout plan beyond the $65 million the mayor offered and led 22 demonstrations at City Hall on debt relief. She has also mobilized drivers against a state proposal that would deregulate competitors like Uber and keep its gig workers from being classified as full-time employees.
26. Jerry Nadler
Member of Congress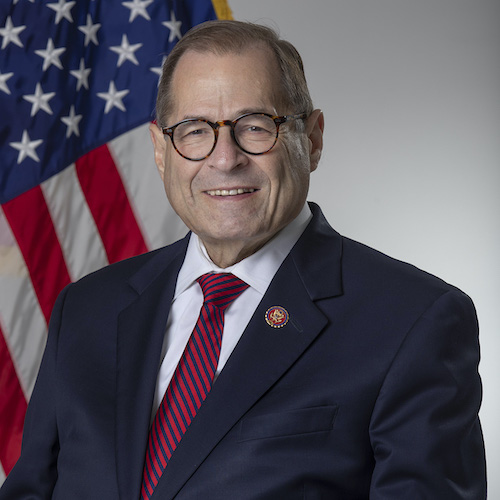 Rep. Jerry Nadler has been instrumental in advancing a $10 billion overhaul of the Port Authority Bus Terminal without using eminent domain to displace longtime residents. The veteran Manhattan lawmaker also asked Congress to slip in $3 billion in stimulus aid to offset the Port Authority's pandemic losses, but so far the money has not come through. Nadler remains an ardent supporter of a cross-harbor freight rail tunnel that would connect New Jersey and Brooklyn, a proposal he has supported for decades. 
27. John Katko
Member of Congress
As one of the more moderate members of New York's Republican congressional delegation, it's not surprising that Rep. John Katko has emphasized nonpartisan issues like infrastructure. The Syracuse-area representative has pushed for a replacement for the aging Interstate 81 viaduct that cuts through the city, calling the project "a monumental opportunity for Central New York." A member of the House Committee on Transportation & Infrastructure, Katko has met with President Joe Biden to discuss infrastructure investment but recently blasted House Democrats' proposed $547 billion surface transportation spending bill as "partisan."
28. Stephen Goodman 
Regional Administrator, Federal Transit Administration Region 2
One of the significant impacts of Joe Biden's presidential victory was new hope for the Gateway Tunnel project, which was stalled for years under the Trump administration. But Stephen Goodman is ready to fire up those train engines now that the Federal Transit Administration and the Federal Railroad Administration issued a final environmental impact statement for one component of that project, the Hudson River train tunnel. Now with a green light from the Biden administration, Goodman and others will compose a financing plan for the entire $11.6 billion project.
29. Richard Marquis 
Division Administrator, Federal Highway Administration
Another significant transportation-related impact of President Joe Biden's election victory is a green light for the state's congestion pricing law, which had been beset by Trump administration roadblocks. Richard Marquis and his highway colleagues approved an environmental assessment of the Central Business District tolling plan for Manhattan below 60th Street, even as New Jersey plans to challenge the plan with new surcharges. Marquis will be analyzing traffic volumes and air quality on roadways.
30. Meera Joshi
Deputy Administrator, Federal Motor Carrier Safety Administration
Meera Joshi is the second top New York City transportation official to join the Biden administration after Polly Trottenberg. The former taxi commissioner and Sam Schwartz consultant was appointed to the U.S. Department of Transportation in April, where she has been tasked with regulating the trucking industry and reducing crashes involving tractor trailers and buses. Before she moved to D.C., Joshi endorsed eliminating parking spaces in favor of the Open Streets program.
31. Mark J.F. Schroeder
Commissioner, State Department of Motor Vehicles
When the COVID-19 pandemic forced the governor to close most government offices last year, Mark Schroeder had to modernize on the fly an agency notorious for its plodding customer service. The state DMV quickly shifted licenses and other transactions online and added a pre-licensing course for new drivers as well as learner's permit tests and vehicle registration programs. As of June 1, motorists were able to appear virtually at traffic court hearings.
32. Mitchell Moss & Sarah Kaufman 
Director and Associate Director, NYU Rudin Center for Transportation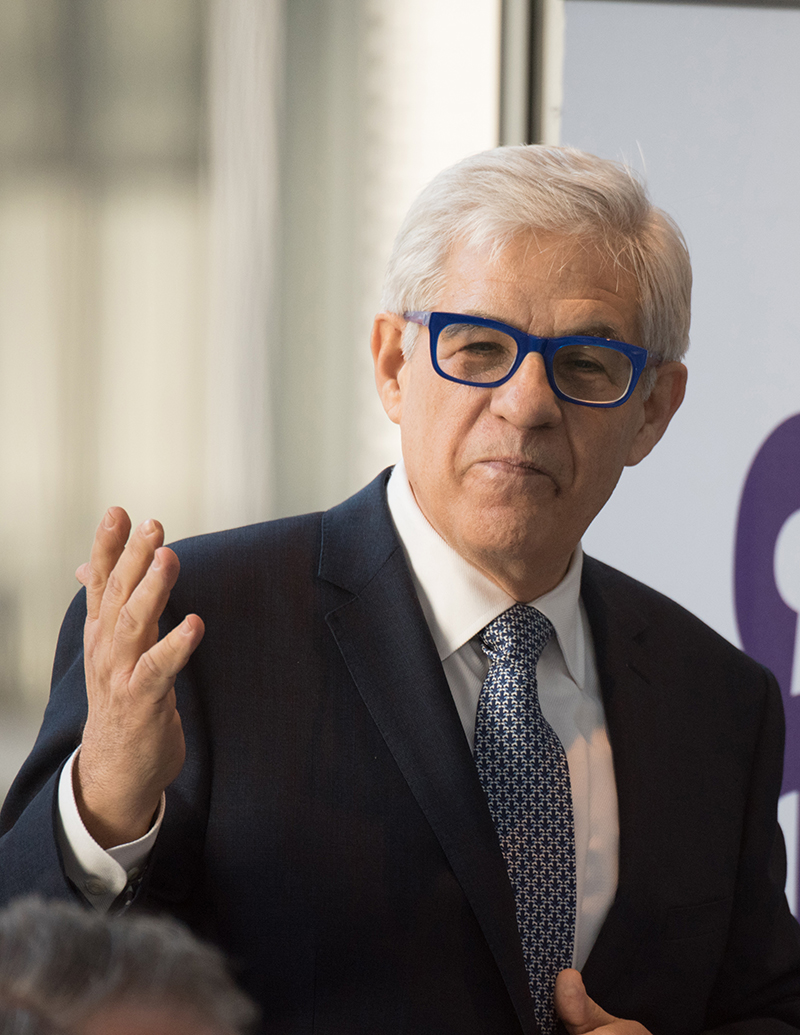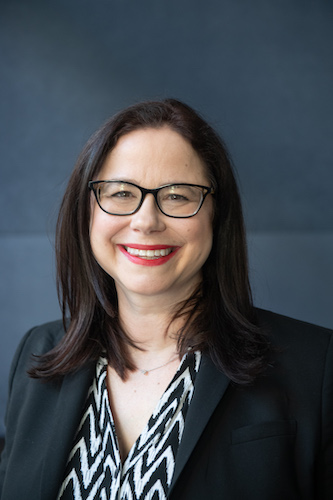 New York University's Rudin Center has been a fount of research-supported revelations on transportation policy critical to the region. Mitchell Moss and his colleagues showed slashing the MTA's budget would cost 450,000 jobs and $65 billion in GDP, and another study found public transit use wasn't linked to a high rate of COVID-19. Meanwhile, Sarah Kaufman hopes to take a deeper look at micromobilty use during New York City's e-scooter share pilot.
33. Patricia Reilly
Government Affairs Consultant, Bolton-St. Johns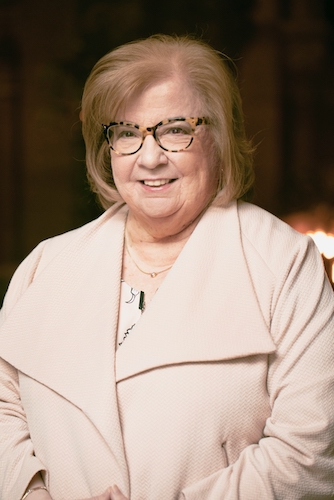 Patricia Reilly, an experienced veteran of New York policy and polics who is now a government affairs consultant at the leading lobbying firm Bolton-St. Johns, was a driving force behind "Green Light" legislation in Albany that allowed undocumented immigrants to apply for driver's licenses in December 2019. The former DMV deputy commissioner has also worked on a multitude of other transportation and safety issues, including school bus cameras, Vision Zero, distracted driving and auto emissions laws. 
34. Fred Hiffa 
Managing Director, Park Strategies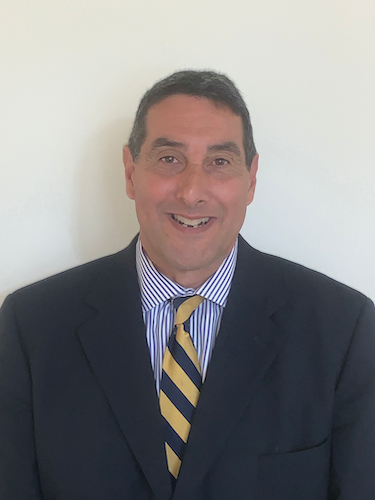 When the state's general contractors needed a plugged-in lobbyist who knew the state transportation budget forwards and backwards, Fred Hiffa was an easy call. As a consultant for Rebuild NY Now, the former state DOT senior official reminded legislators at a joint budget hearing that the Cuomo administration was prioritizing signature projects at the expense of paving highways and repairing bridges. Hiffa also spoke at a Thruway hearing supporting toll hikes to pay for a litany of maintenance projects.
35. David Jones 
President and CEO, Community Service Society 
The Mayor Bill de Blasio-appointed Metropolitan Transportation Authority board member has been a voice for low-income commuters and everyday straphangers. Most notably, he was able to secure a half-priced fare for those living below poverty. Last year, David Jones urged the MTA to seek new revenue sources like a gas tax or a stock-transfer tax to deal with its ballooning debt service and wean itself off relying on subway fares. Jones also vowed to vote against fare hikes until unemployment dropped and questioned the MTA's push for more police officers in stations.
36. Richard Kennedy
President and CEO, Skanska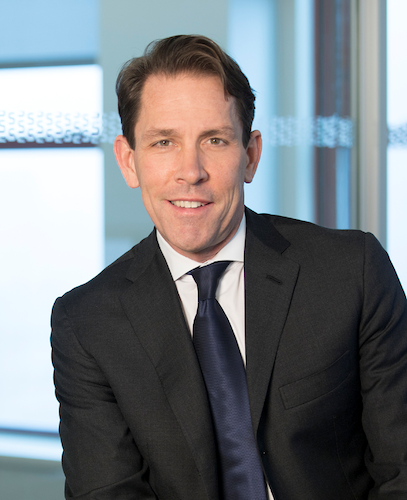 Skanska managed the neat trick of transforming New York City's two most hated transportation hubs into gleaming beacons. Last June, Richard Kennedy and his adroit crew unveiled the results of the much-needed facelift of LaGuardia Airport's Terminal B, including a new arrivals and departures hall that in no way resembles a third-world country. Six months later, Skanska expanded Penn Station with the spacious opening of Moynihan Train Hall, allowing commuters to enter the city like gods.
37. Jerry Jannetti
Senior Vice President, WSP USA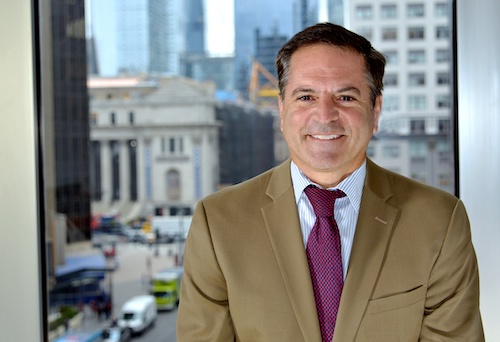 For more than two decades, Jerry Jannetti managed a 145-person team at the engineering professional services firm WSP tackling complex transit projects throughout the Northeast. That includes the multiphase refurbishment of the Canarsie Tunnel, which he worked on since 2013 until the governor ordered a new plan that didn't involve shutting down the L train for over a year. Jannetti said he preferred the governor's way and the tunnel overhaul was ultimately completed six months early.
38. John Corlett & Robert Sinclair Jr.
Legislative Committee Chair, New York State; Senior Manager Public Affairs, Northeast, AAA
COVID-19 sparked New York's top motorist advocates to reexamine our mobility and the transportation industry. John Corlett questioned the need for annual car inspections, suggested congestion pricing be reevaluated by the legislature, and said New York's leaders must prioritize safety with more vehicles on the road speeding. As people return to the roads, Robert Sinclair Jr. predicted Memorial Day trips would be up by 60% but warned that drivers will see gas prices peak in June or July.
39. Laura Fox 
General Manager, Citi Bike at Lyft 
New Yorkers sick of being cooped up during the coronavirus pandemic traded their MetroCards and rideshare apps for Citi Bikes, leading to a biking boom. It's all made possible with the leadership of urban transportation advocate Laura Fox, who celebrated 100 million Citi Bike rides last July. This April, the bike share system's fleet passed 20,000, making it the second largest in the world. Then Citi Bike shattered records as New Yorkers took a total of 2.71 million rides in May. That growth will continue as Citi Bike is in the midst of a $100 million expansion, which will bring bikes to Astoria, Inwood, Sunset Park and the West Bronx.
40. Mike Woloz
President and CEO, CMW Strategies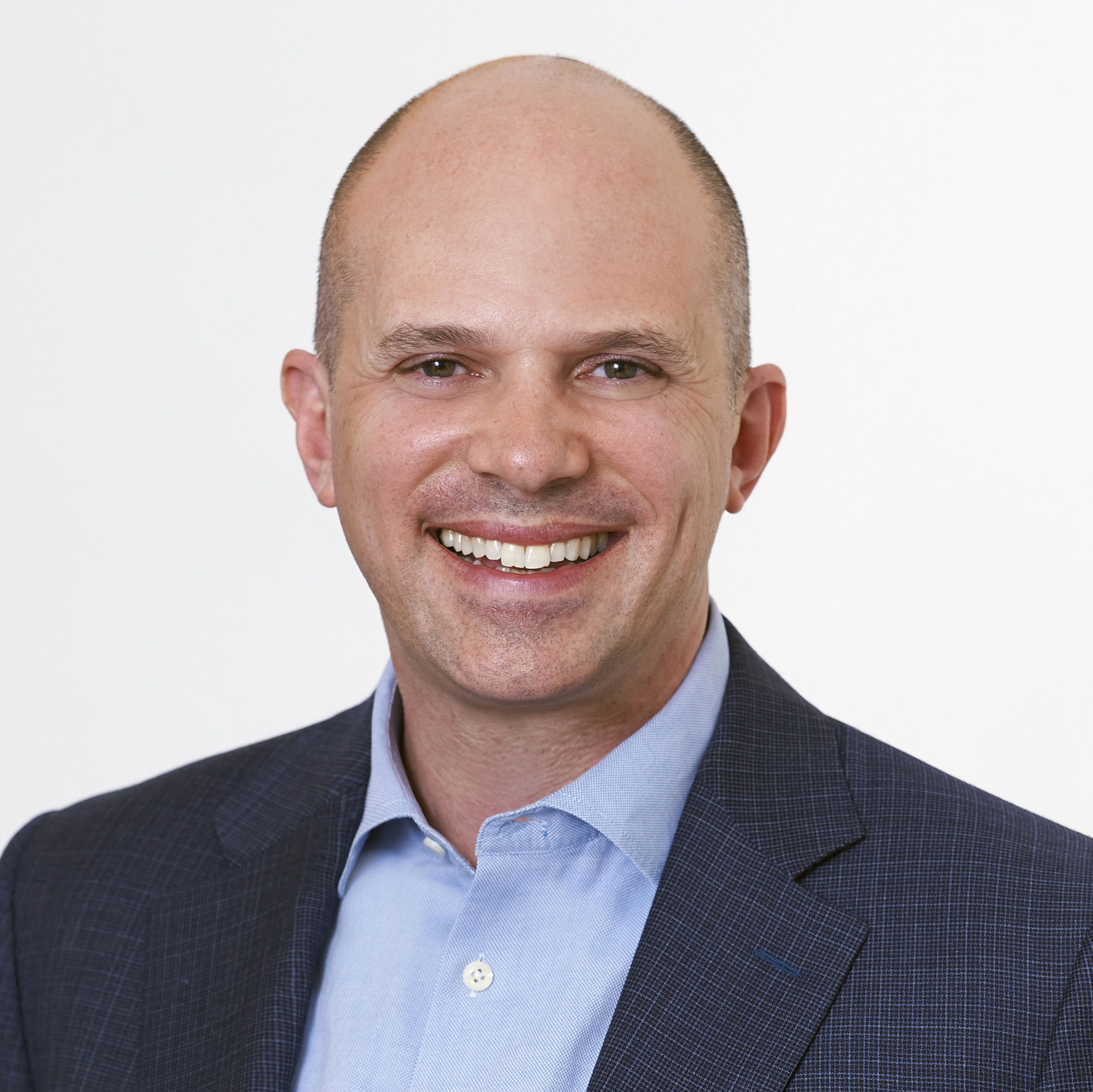 The longtime taxi lobbyist has kept the pressure on City Hall and Albany to provide relief to cab drivers grappling with the loss of fares during the coronavirus pandemic. Michael Woloz – who handles government relations in a variety of industries and sectors – said the business climate last year was the "worst it's ever been," with garages waiving leasing fees. The number of cabs on New York City streets rose from 982 last April to 3,800 this April, but that's well below the 10,000 in 2019.
41. Betsy Plum 
Executive Director, Riders Alliance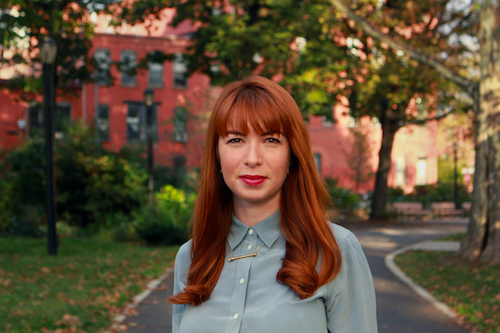 Betsy Plum was tapped to lead the transit advocacy group just before a global pandemic suspended overnight service and caused the Metropolitan Transportation Authority's deficit to balloon to $16 billion. Yet this advocate fought hard against fare hikes and service cuts and pressured the governor to restore 24-hour subways. She has also rallied for long-term subway improvements like the implementation of congestion pricing and shifting the 80-20 ratio of federal spending toward highways to a 50-50 split with transit. 
42. Jaqi Cohen 
Campaign Director, Straphangers Campaign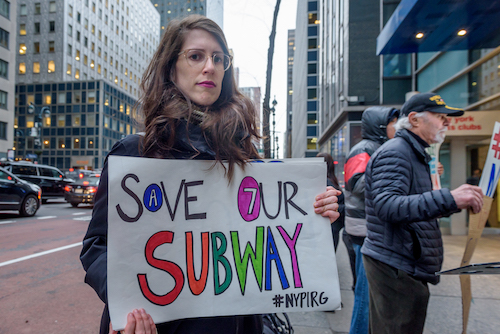 Jaqi Cohen's efforts advocating for reliable transit service were essential for New Yorkers in the coronavirus pandemic. The indefatigable activist wasn't afraid to stand up to the mayor for not taking her advice about mobility, the Metropolitan Transportation Authority for proposing fare hikes before receiving federal aid or the governor for slow-walking the relaunch of 24/7 subways. Now Cohen wants the MTA to open scores of shuttered Manhattan subway entrances, making them more accessible for riders.
43. Mike Elmendorf 
President and CEO, Association of General Contractors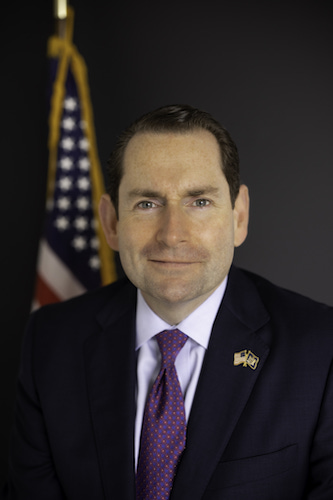 The White House's $2 trillion infrastructure plan and New York's infrastructure-heavy budget enticed general contractors, but Mike Elmendorf had concerns the state wasn't doing enough to repair its crumbling roadways. Elmendorf's Rebuild New York Now coalition won significant increases in the state budget for construction spending, and he's keeping a close eye on the Biden administration's shrinking infrastructure proposal. He's also focused on making work zones on highways safer with speed cameras and automatic traffic citations.
44. Robert Wessels 
Executive Director, The General Contractors Association of New York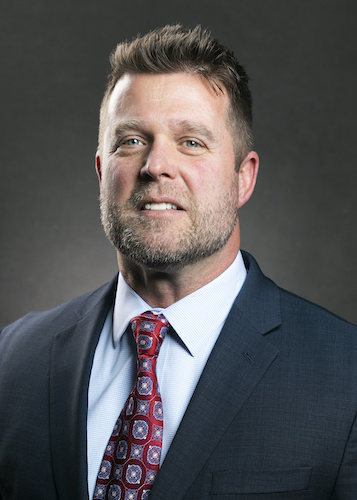 New York allocated $11.2 billion on transportation infrastructure in its latest state budget, and the Biden administration continues to press for a compromise on its proposed infrastructure investments. But with a labor shortage is stymying the economy, the General Contractors Association's Robert Wessels has been working with contractors to address the shortage after the construction industry lost 74,000 jobs and $9.8 billion last year due to pandemic shutdowns. Wessels also wants the state to pass a law cracking down on distracted driving through work zones.
45. Marc Herbst
Executive Director, Long Island Contractors' Association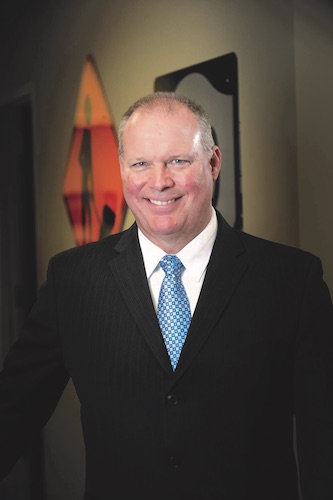 As the longtime leader of the Long Island Contractors' Association, Marc Herbst is a leading proponent of investment in infrastructure in Suffolk and Nassau counties. In May, he joined other Long Island leaders in a push to secure $5.5 billion for a variety of local infrastructure projects as part of President Joe Biden's American Jobs Plan. Herbst is also a proponent of state traffic safety legislation to create a "highway safety corridor" on the Southern State Parkway.
46. Charles Komanoff
Director, Carbon Tax Center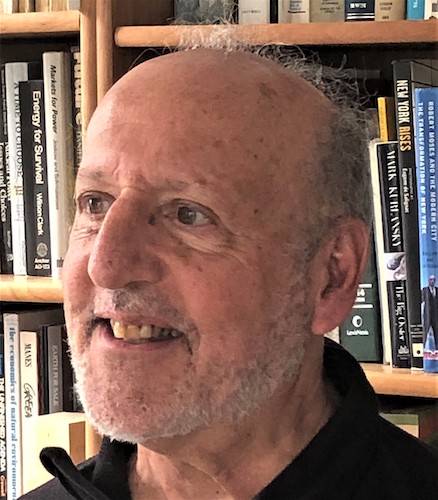 New Yorkers understand congestion pricing will lower traffic volumes while tolling revenues will funnel money into repairing subways. But Charles Komanoff hasn't been shy about touting one of the plan's best selling points – eliminating a million tons of carbon annually. The transportation economist and policy analyst has also argued the Department of Transportation should wrest control of crash investigations from the NYPD, the need for cargo bike loading docks, and why the state must crack down on super-emitter pickup trucks.
47. Kendra Hems
President, Trucking Association of New York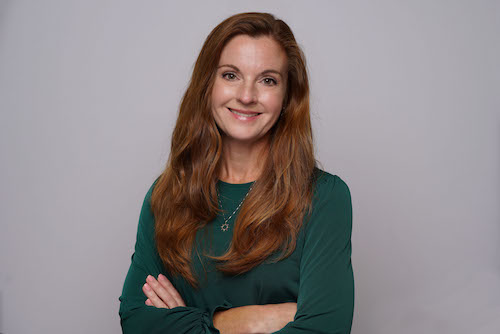 The totality of coronavirus pandemic-related shutdowns last year put the spotlight on essential workers like truck drivers who worked long peripatetic hours to deliver supplies and sometimes stock shelves themselves. Kendra Hems has kept Albany and City Hall thinking about keeping highways safe for trucks – and truckers – while also recruiting the next generation of drivers. Lowering the minimum driver age from 21 to 18 would help, Hems argued.
48. Tony Xu
CEO and Co-Founder, DoorDash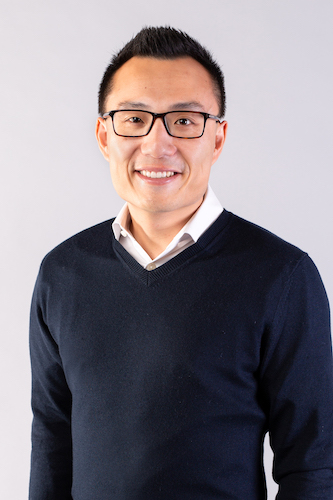 New Yorkers looking to patronize their favorite restaurants when they couldn't visit them in person during the COVID-19 pandemic increasingly turned to Tony Xu's DoorDash. The delivery app's orders tripled from 181 million to 531 million during the first nine months of last year, leading to a $3.4 billion IPO in December that doubled its value to $38 billion. Xu earned $413 million last year – which could buy 27.5 million orders of pad thai.
49. Ken Thorpe
Chair and CEO, New York Trucking and Delivery Association
Truck drivers and delivery workers were among the COVID-19 pandemic's unsung heroes, as they restocked shelves with staples and managed shortages for jittery shoppers. But Ken Thorpe and his New York Trucking and Delivery Association have been fighting with New York City to reduce fees for parking violations, add parking infrastructure for trucks to make deliveries more easily and back off enforcing double parking. And Thorpe warns congestion pricing could mean higher prices on consumer goods.
50. Mark Schienberg
President, Greater New York Automobile Dealers Association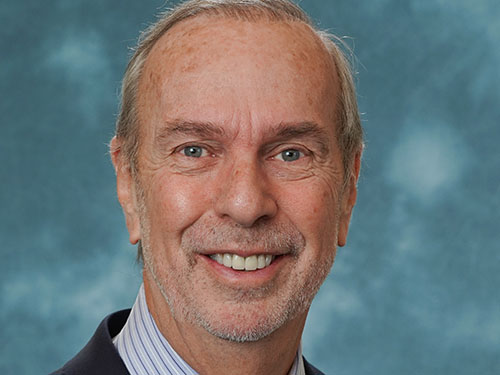 The New York International Auto Show was canceled last year due to the coronavirus, but auto sales sped up as New Yorkers sought a socially distant alternative to the subway and Uber. The summer boom came just in time, according to Mark Schienberg, who said his dealers relied on federal PPP loans to survive the spring. Now the New York auto show, which Schienberg runs, is returning to the Javits Center in August.
Correction: An earlier version of this post incorrectly stated that JetBlue's Robin Hayes launched a low-cost sister airline Breeze Airways. Breeze Airways is not affiliated with JetBlue.