Power 100
The Transportation Power 100: 51-100
The movers and shakers who are moving New Yorkers.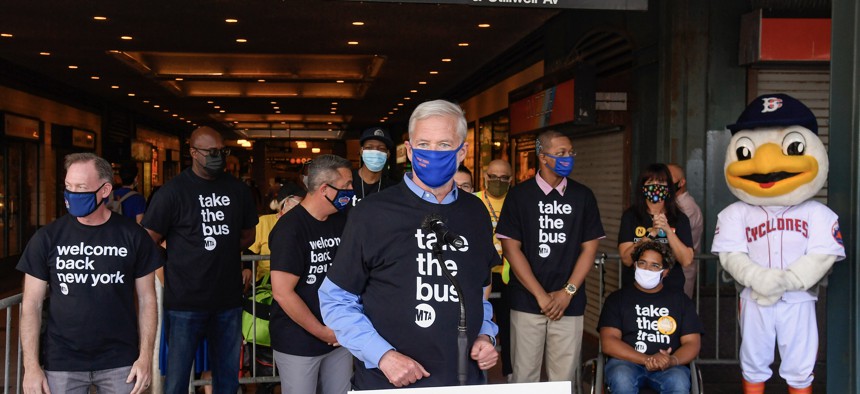 51. Ron Sherman
President, Metropolitan Taxicab Board of Trade
New York City's taxi industry was already dealing with cutthroat competition, ballooning debt from predatory loans and rising costs to operate their vehicles before COVID-19 decimated fares. Ron Sherman, who runs the city's largest yellow taxicab fleet, argued for taxis to offer rides for essential workers and keep surcharges during the pandemic's peak. Taxis are slowly coming back as passengers favor yellow cabs over pricier Uber and Lyft rides, but cabbies are still reeling.
52. David Bragdon
Executive Director, TransitCenter
The Manhattan-based research and advocacy organization consistently produces forward-thinking transit ideas that won't break municipal budgets. Since David Bragdon was named executive director of the organization in 2013, the Bloomberg administration veteran has pressured governments to invest in public transit, particularly buses instead of highways. Bragdon has been unafraid to chastise elected officials, calling on the governor to restore 24/7 subways after a temporary shutdown and castigating President Donald Trump's "anarchist jurisdiction" designation for New York City as "reckless and un-American."
53. Cameron Clark
Chief Strategy and Business Development Officer, City Experiences, Hornblower
One of New York City Mayor Bill de Blasio's legacies has been an ever-expanding ferry system, which provides a thrilling and fast alternative to driving or taking the subway. Hornblower's Cameron Clark helped make water taxis an increasingly accessible mode of transit, with new connections to Staten Island, Coney Island and the Bronx following a $64 million infusion from the Economic Development Corporation. Soon vaccinated individuals will get ferry tickets to enjoy exploring the city this summer.
54. Chris Larsen & Paul Atkins
CEO; Principal, Halmar International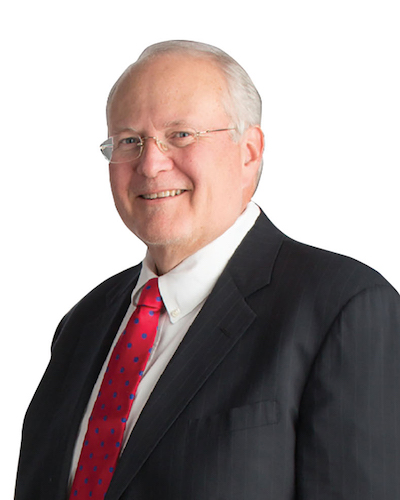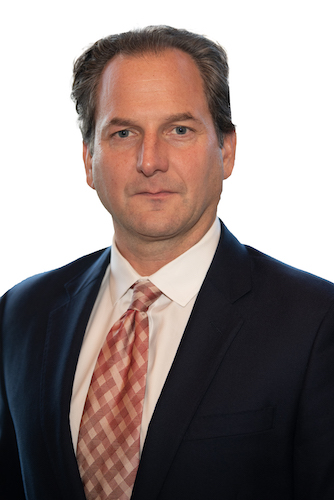 One of the largest civil contractors in New York, Halmar International developed a reputation as a favorite of state transportation agencies thanks to its work rehabilitating the Alexander Hamilton and Patroon Island bridges, and overhauling LaGuardia Airport's Central Terminal. Chris Larsen and Paul Atkins are currently focused on installing 10 miles of Long Island Rail Road tracks from Floral Park to Hicksville and hope to replace the Newark Airport monorail.
55. Ashok Patel
President, OHL Judlau Contracting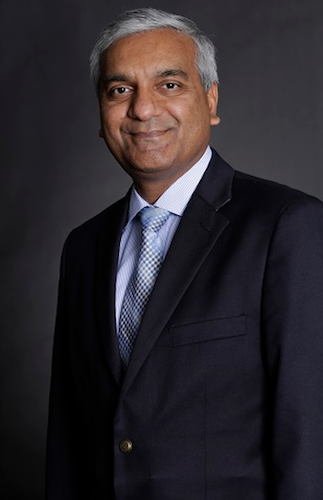 Constructing subway tunnels are among New York City's most complex engineering projects. Fortunately, the Metropolitan Transportation Authority can turn to one of its former executives, Ashok Patel, to get the job done. His Judlau Contracting, which is part of the international OHL Group, built the Second Avenue Subway's 72nd Street station and rehabilitated the Sandy-damaged Canarsie Tunnel even after Gov. Andrew Cuomo mandated an alternative plan. Judlau is currently working on the East Side Access project creating a new LIRR terminal under Grand Central Terminal.
56. Jay Badame 
President, Construction Management, AECOM 
Opening One Vanderbilt, the second-tallest office tower in New York City, six months into a pandemic didn't seem like an auspicious move, but Jay Badame envisioned a safe, healthy environment for people returning to work in Midtown.All New Yorkers can take advantage of One Vanderbilt's transportation benefits, including a 4,000-square-foot transit hall with connections to Metro-North railroad and a 14,000-square-foot pedestrian plaza on Vanderbilt between East 42nd and 43rd streets. AECOM has also worked major transportation projects, including East Side Access, JFK International Airport and the Bruckner-Sheridan Expressway.
57. Gersh Kuntzman
Editor-in-Chief, Streetsblog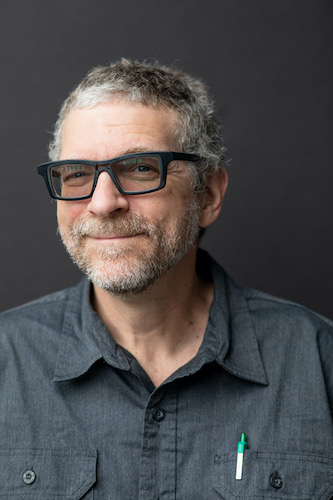 World War I had Hemingway, the Vietnam War had Neil Sheehan, and the War on Cars has Gersh Kuntzman. The Brooklyn-based scribe reinvented himself from a hard-boiled tabloid editor to an Upton Sinclair of transportation, exposing the fatal dangers of speeding vehicles and distracted drivers. He has been one of New York City Mayor Bill de Blasio's fiercest critics on the failures of Vision Zero and Open Streets and the NYPD's arrogance toward parking and investigating crashes.
58. Nicole Gelinas 
Senior Fellow, Manhattan Institute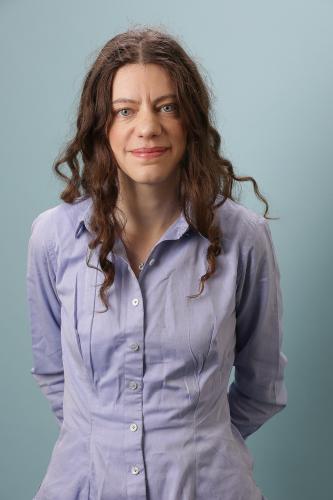 As a Midtown resident, this Manhattan Institute senior fellow, New York Post columnist and City Journal contributing editor provides a much-needed contrarian voice to the bureaucratic pablum emanating from Albany and City Hall. But Nicole Gelinas will credit an agency for making New York City more livable, like the Metropolitan Transportation Authority's aggressive approach to subway vandalism. Lately she has panned Andrew Yang's pie-in-the-sky transit plans, called out the de Blasio and Cuomo administrations for rising crime on the subway, cheered the city's open streets program.
59. Jeff DiStefano 
Chair and CEO, Harrison & Burrowes Bridge Constructors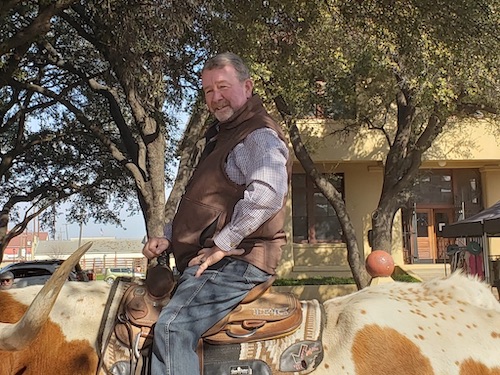 When you need a bridge built, rehabilitated, or dismantled entirely, Harrison & Burrowes Bridge Constructors has answered the call for more than 40 years. Jeff DiStefano's Glenmont-based firm, which boasts $50 million in annual revenue and employs more than 150 people full time, has constructed bridges in Essex, Rockland, Orange, Saratoga and Rensselaer counties. The firm also widened a truss bridge over the Winooski River, and replaced six bridges in Ulster County, among other projects.
60. José Luis Méndez Sánchez 
President, Dragados USA
Dragados, the global leader in subway and high-speed rail construction, was an easy choice to manage one of the most important subway projects in the past century. José Luis Méndez Sánchez and his team have been working with Judlau Contracting on East Side Access, which involved boring four tunnels with a total length of nearly five miles to reduce commutes into Manhattan by 40 minutes. The 15-year project is still on track for 2022. 
61. Joseph Posillico 
President and CEO, Posillico
For 75 years, this family-owned public works construction firm has been resurfacing and rehabilitating roadways in the tri-state area. If there's a bridge in Long Island that needed fixing, chances are Joseph Posillico and his crews were there. You can thank him for paving Route 25A, resurfacing Meadowbrook State Parkway in Hempstead, fixing the New Highway in Farmingdale, and smoothing out the town of Huntington's roads. And they've done it with safety in mind. Throughout the years, the company has won several safety awards for its projects.
62. Michael Sweeney
Eastern U.S. President, HNTB
Michael Sweeney oversees operations in the Eastern U.S. for HNTB, a multifaceted infrastructure firm with offices in New York City, Albany and dozens of other locations nationwide. The New York City-based Sweeney has been with HNTB for nearly nine years, and in that time the company has worked on the Governor Mario M. Cuomo Bridge, the Kosciuszko Bridge and post-Superstorm Sandy rail tunnel rehabilitation. In recent years, HNTB hired former New Jersey Department of Transportation Commissioner Stephen Dilts and former New York City Transit President Ronnie Hakim.
63. Carm Basile
CEO, Capital District Transportation Authority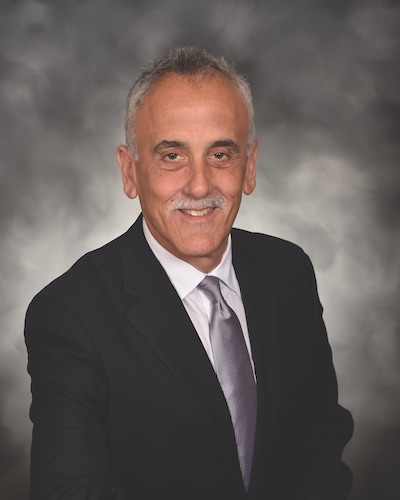 When COVID-19 breached upstate New York last April, the Capital District Transportation Authority responded by temporarily suspending fares to allow rear-door boarding for its buses. CDTA head Carm Basile made the move to keep passengers safe at the risk of losing $18.8 million in revenue, although a $42.7 million CARES Act grant helped offset operating expenses. The relief helped the CDTA move ahead with its long-term plans to launch a rapid bus line between Albany and Troy in November. 
64. Kimberley Minkel
Executive Director, Niagara Frontier Transportation Authority
As the executive director of the Niagara Frontier Transportation Authority, Kimberley Minkel had to make the tough decision to waive fares and limit bus capacity last spring as ridership on Buffalo's buses and the Metro Rail fell 50% during the pandemic. But with revenues down 57% at Buffalo Niagara Airport and the bus system facing $22 million in losses, Minkel asked Congress in November for $50 million in aid; the authority received the stimulus money in February and was even able to order 10 electric buses as a result.
65. Bill Carpenter
President, Rochester Genesee Regional Transportation Authority
At the onset of the coronavirus pandemic, Bill Carpenter kept workers over the age of 70 at home, eliminated fare boxes and cut bus capacity. The loss in ridership and costs that the Rochester area's Regional Transit Service incurred to keep passengers safe kept climbing throughout the public health crisis, forcing Carpenter to ask for a boost in state funding. Today, he has RTS looking ahead, adding on-demand service on several bus routes and launching a fleet of e-bike and e-scooter shares in June.
66. Andrew Moore
President, New York Aviation Management Association
In a year when air travel was largely grounded, the New York Aviation Management Association retrenched to preserve industry jobs and promote aviation-related business within the state. Association President Andrew Moore has been leading a campaign to halt the proposed repeal of the Aviation Jobs Act, which would tax corporate aircraft. The state law, which passed in 2015, has spurred investment in New York's regional airports. Moore is also the director of the Frederick Douglass-Greater Rochester International Airport.
67. Philip Calderone
CEO, Albany International Airport Authority
Air travel upstate whipsawed from 2020 to 2021: passenger volume fell 69% in March 2020, 
only to rebound 240% a year later. While that number is still below pre-pandemic levels, Albany International Airport chief Philip Calderone has the Capital Region hub ready for a turnaround, thanks to stringent public health protocols like face mask requirements and COVID-19 test kits. Calderone has also led an airport rebranding that includes a new "smart garage" and Allegiant's nonstop service to Nashville.
68. Beverly Brakeman & Jeff Binz 
Region 9A Director; Region 9 Director, United Auto Workers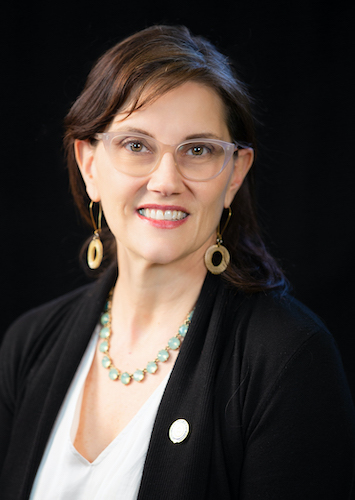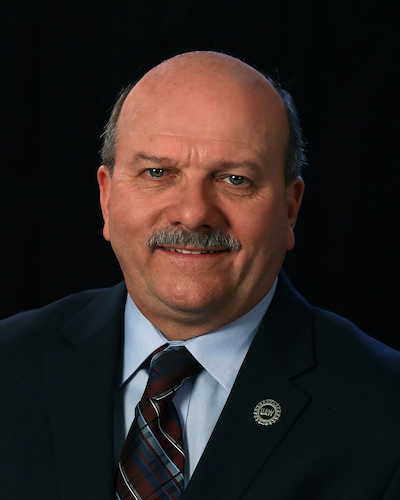 Before the coronavirus pandemic, General Motors invested $6.7 million into its Tonawanda Plant, which UAW leaders credited as a product of the previous year's contract negotiations. UAW leaders Beverly Brakeman and Jeff Binz applauded efforts of the state Legislature for passing the NY HERO Act to protect workers amidst COVID-19. Now that President Joe Biden is revving up electric vehicle development, Brakeman and Binz are looking to organize workers at EV companies while protecting their current membership. 
69. Jay Simson
President and CEO, ACEC New York
The American Council of Engineering Companies of New York celebrated its centennial this year, even as President and CEO Jay Simson and his colleagues have been planning for the future. That includes tracking Congress' reauthorization of the FAST Act, which will determine how billions of infrastructure dollars will be spent over the next five years, and keeping tabs on key mayoral and comptroller races. Simson is retiring and John Evers will take his place July 1.
70. Eric McClure
Executive Director, StreetsPAC
In 2013, New York mayoral candidates promised to rip out Mayor Mike Bloomberg's bike lanes and roll back pedestrian plazas. Years later it seems the bikes won, due to activists like Eric McClure, whose StreetsPAC backed candidates favoring safe streets for everyone. McClure continues to advocate for more speed cameras, reduced speed limits and additional protected bike lanes. Now that a majority of New Yorkers want more bike and bus lanes, mayoral candidates are getting the message.
71. Daniel Ramot
Co-Founder and CEO, Via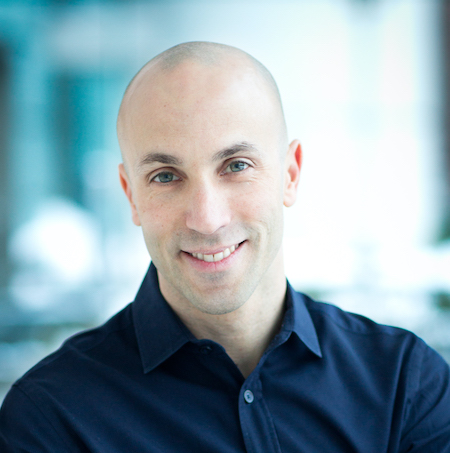 The Israeli-owned ride-sharing company Via made inroads two years ago by optimizing school bus routes and offering flat-rate rides to LaGuardia Airport. But co-founder Daniel Ramot has ambitious plans to help cities plan where to put their bike lanes and bus routes, especially after COVID-19 exposed the inflexibility of transit systems. Via raised $200 million last year and acquired transportation mapping company Remix for $100 million in March, its third deal in several months.
72. Jessica Murray
Disability Rights Advocate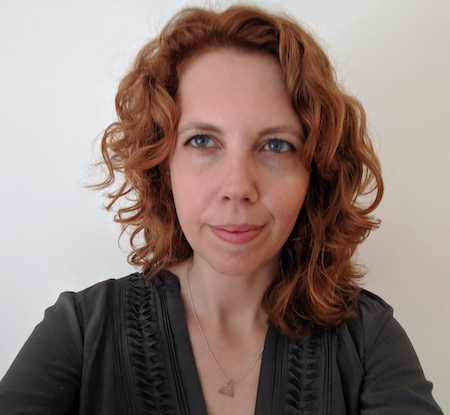 As a CUNY developmental psychology Ph.D candidate, Jessica Murray's doctoral thesis explored how transportation systems exclude those with physical disabilities. Murray has put theory to practice through her advocacy for the Metropolitan Transportation Authority to commit capital funding to make stations more accessible and to use adjacent new construction projects for elevator access to stations below them. Murray also demanded the MTA speed up its application process for reduced-fare OMNY passes for disabled riders.
73. Debbie Marks Kahn 
Founding Member, Families for Safe Streets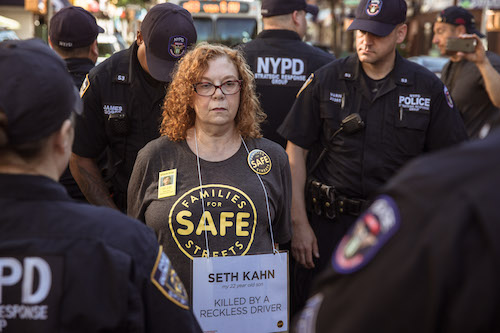 New York City's vaunted Vision Zero plan has not reversed a rising trend of pedestrian fatalities, which are shooting up this year. That's why Debbie Marks Kahn, who knows the value of safe streets after her own son was killed in a crash in 2009, and other safe streets activists have pressed the mayor to make avenues safer block by block. Families for Safe Streets brought their fight to Albany this year, pushing for the statewide Crash Victim Rights and Safety Act. And after a teacher was killed by a hit-and-run driver in May, safe streets activists demanded a redesign of McGuinness Boulevard that will add safety measures like expanded crosswalks, turn calming and protected bike lanes.
74. Corey Muirhead
President, New York School Bus Contractors Association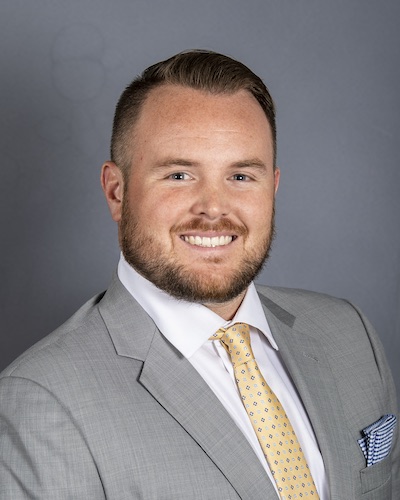 With school buses left idling after New York City shuttered schools last spring, the New York Bus Contractors Association's Corey Muirhead secured $106 million from New York City to offset shutdown losses. By the fall, school bus leaders worked to ensure buses were safe and sanitary. As COVID-19 cases dwindle, Muirhead has focused on an electrified future: The city will deploy 2,500 electric school buses starting in September. Muirhead is also the executive vice president of Logan Bus Company. 
75. Wayne Ting & Phil Jones 
CEO; Senior Government Relations Director, Lime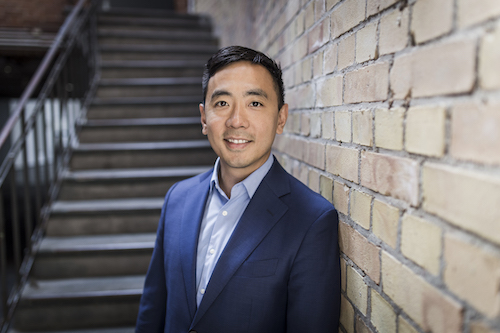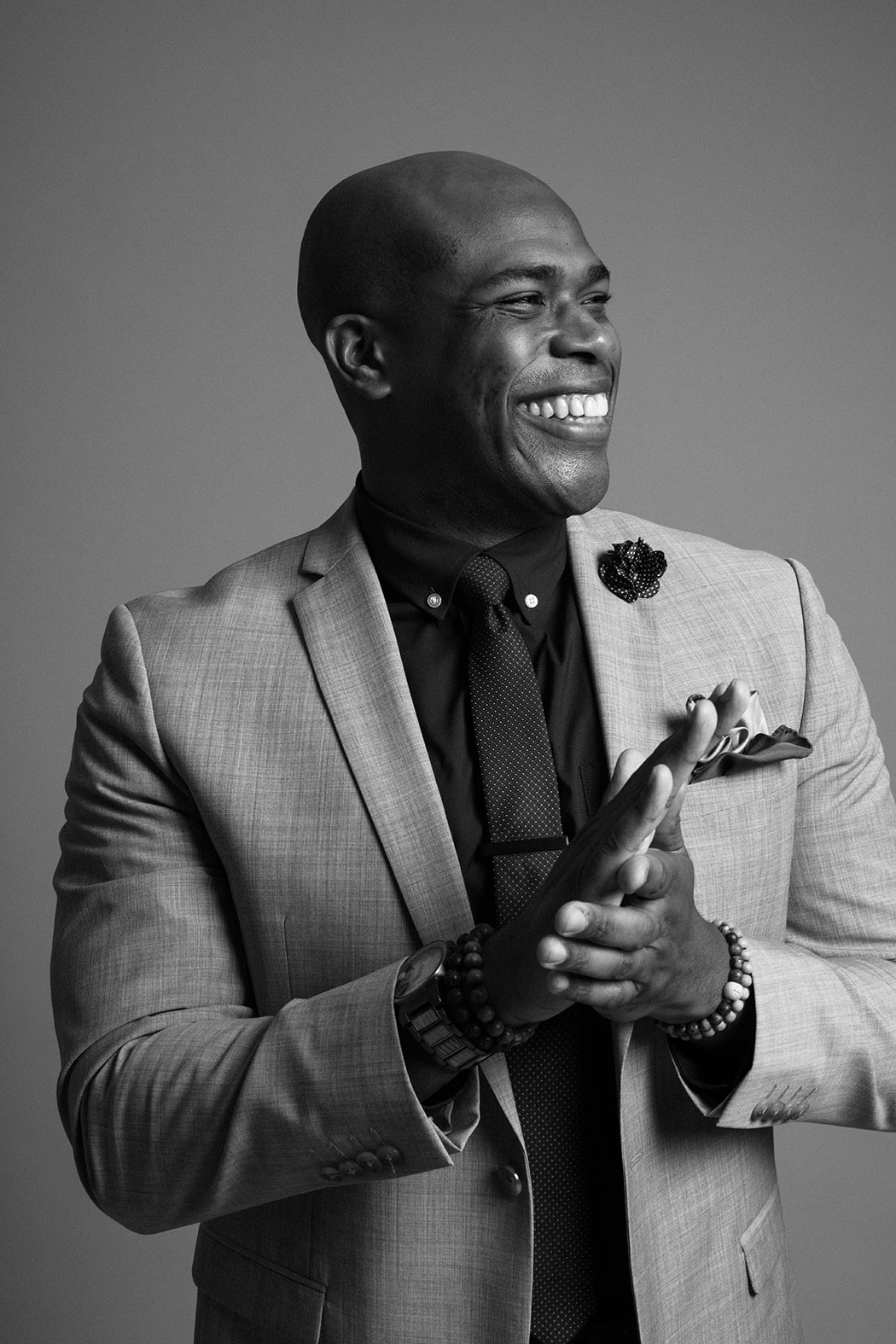 Last spring, Lime laid off 13% of its workforce as stay-at-home orders kept people off scooters. Wayne Ting came in as CEO in May 2020, bringing his experience from Uber to help Lime boost profits in the midst of the coronavirus pandemic. Together, Ting and Phil Jones activated big plans for expanding their micromobility market. Lime launched an electric moped share in New York City in April and was selected as one of three scooter companies in a potentially lucrative e-scooter pilot in the Bronx. They've also rolled out a monthly subscription service to reward regular scooter users.
76. Travis VanderZanden 
Founder and CEO, Bird
Bird's scooters have evolved beyond roiling its Venice Beach denizens three years ago to provide an alternative mode of transit in neighborhoods across the world. Now Travis VanderZanden is dropping several hundred devices in the Bronx as part of New York City's e-scooter share pilot this summer. New Yorkers could soon see more of them once Bird merges with a blank-check company ahead of a $2.3 billion IPO later this year.
77. Candice Xie 
Co-founder and CEO, Veo 
The only woman CEO of a major electric scooter company isn't afraid to throw shade at her tech bro rivals, including noting that Veo has been profitable since May 2020. And she has more to brag about: Veo developed the first e-scooters with turn signals in August. Now Candice Xie is boogieing down to the Bronx with hundreds of Veo dockless e-scooters for the Department of Transportation's inaugural micromobility pilot. Additionally, Veo finally launched in New Rochelle, bringing 200 e-scooters and 30 bikes to New York City in June.
78. Michael Carrube
President, Subway Surface Supervisors Association and National Association of Transportation Supervisors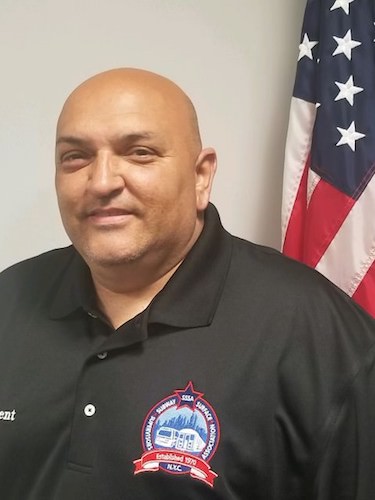 The state of the subway system is often a hot topic in New York City and in Albany, and the coronavirus has only heightened the scrutiny, whether it's the plummeting ridership, the financial losses and or the growing concerns about public safety. As the leader of the over 4,000-member Subway Surface Supervisors Association, Mike Carrube is a key player in conversations about how to improve service while protecting workers. He also heads up the National Association of Transportation Supervisors. 
79. Frank Reig & Daniella Henry 
CEO and Policy, Revel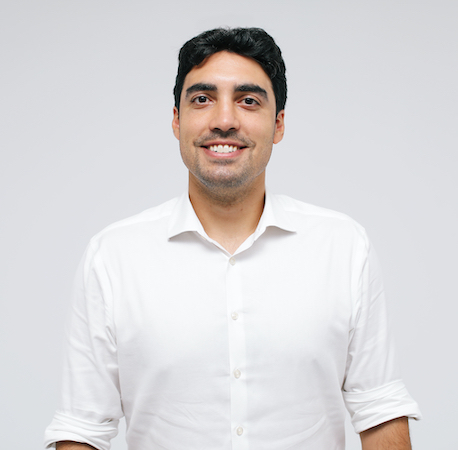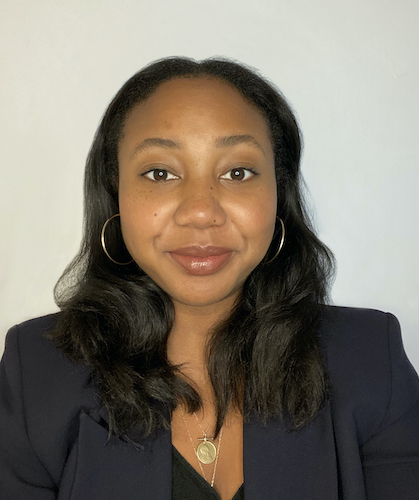 The micromobility giant Revel is wading back into New York after temporarily suspending service following two fatal moped crashes last summer. Frank Reig bolstered its electric scooter safety protocols and is aiming to launch a fleet of Tesla ride-share taxis in New York City this spring. Daniella Henry, who joined Revel from the de Blasio administration, has navigated thorny regulatory concerns while emphasizing how moped trips are becoming an essential mode of local transit. 
80. William Mascetta 
Owner, Transit Construction Corp
William Mascetta started his Yonkers-based construction company in 2003 after working as a contract administrator for Metro-North Railroad and managing Halmar Corporation's projects. Mascetta's team has been one of the downstate region's go-to firms not just for designing new rail projects and paving roadways but also building transit facilities. He has also awarded $5,000 scholarships to math and engineering college students through the Construction Industry Council of Westchester and Hudson Valley.
81. David Collins
Owner, D.A. Collins Companies
The family-owned civil construction conglomerate became known in the Capital Region for building Twin Bridges, the pair of arch bridges that span the Mohawk River. These days, Dave Collins' company is responsible for key projects up and down the Hudson waterway from the Willis Avenue Bridge replacement in the Bronx and the new 145th Street Bridge in Harlem to the Castleton Bridge Rehabilitation and a wharf replacement for the Port of Rensselaer.
82. Steve Brunner
Senior Vice President & General Manager, North America Eastern Region, Cubic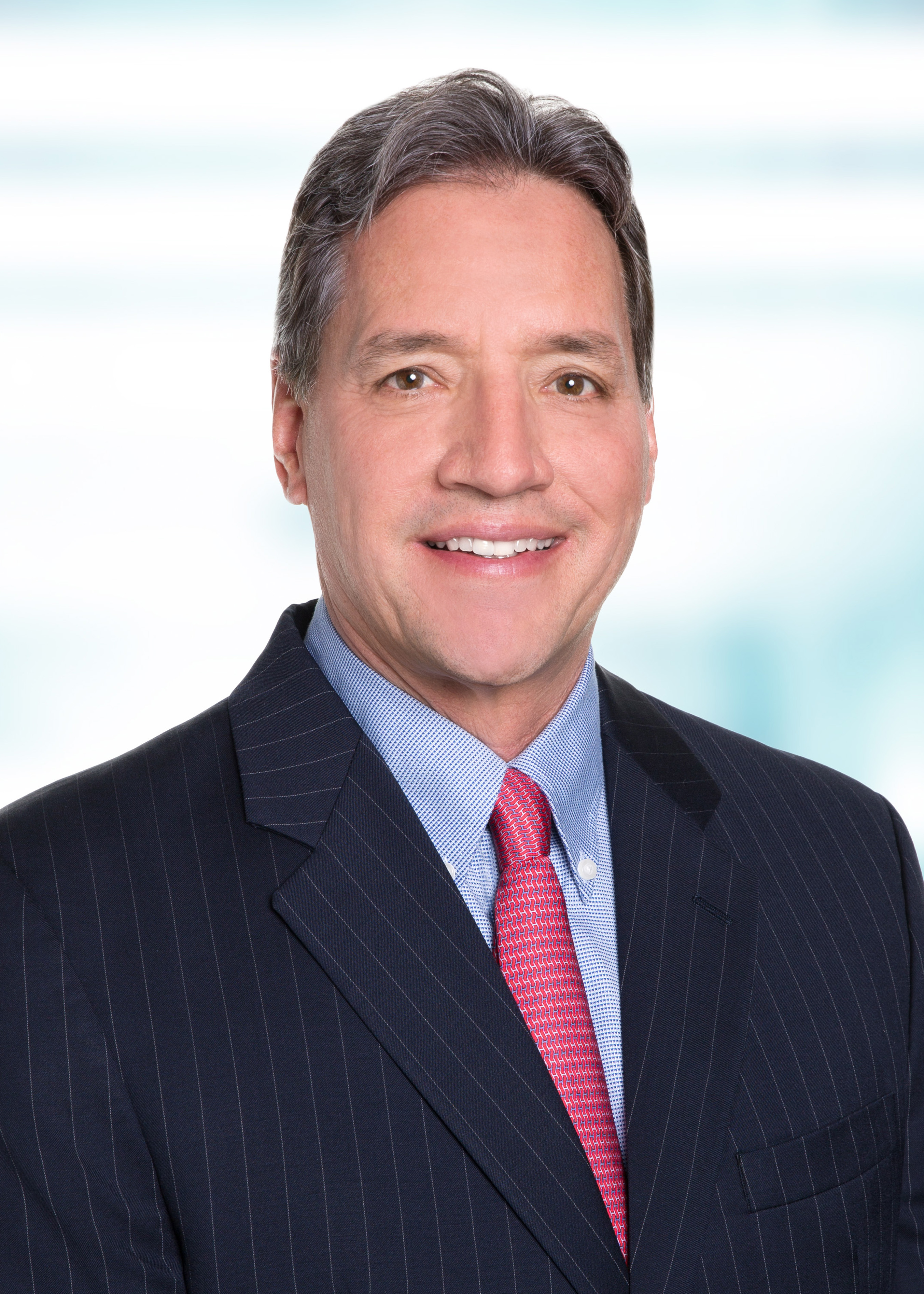 Swiping your MetroCard to get into a subway station could be a thing of the past if Steve Brunner got his way. Riders started to use Cubic's tap-and-pay system called "OMNY" two years ago, but the spread of coronavirus delayed the rollout of contactless payments by several months (it was in half of MTA stations last summer). Soon straphangers will have one less surface to touch underground.
83. Cira Angeles
Spokesperson, Livery Base Owners Association 
The livery industry is facing an existential crisis as New York's ride-hail industry booms, with the number of livery cabs plummeting 56% from 22,000 to 9,600 between 2015 and 2019. Cira Angeles helped win political support for her beleaguered industry from the New York City Council, capped new ride-hail vehicle licenses. Mayor Bill de Blasio appointed Angeles to his surface transportation advisory council in the midst of the pandemic. She also runs the taxi and livery insurance broker L.A. Riverside Brokerage.
84. Anthony Simon
Transportation Division Alternate Vice President, SMART
Anthony Simon, who leads the largest Long Island Rail Road union, spent the coronavirus pandemic ensuring that LIRR workers could operate trains safely while assailing proposed cutbacks of 2,700 jobs while ridership plummeted. As passengers returned to commuter rail lines, the Sheet Metal, Air, Rail and Transportation Workers' Simon urged the LIRR to reverse its decision to scale back service to prevent overcrowding. He's also confronting the Citizen Budget Commission's report calling for the elimination of half of LIRR conductors to save $2.9 billion.
85. William DeCarlo 
National Vice-President and National Legislative Director, International Association of Machinists and Aerospace Workers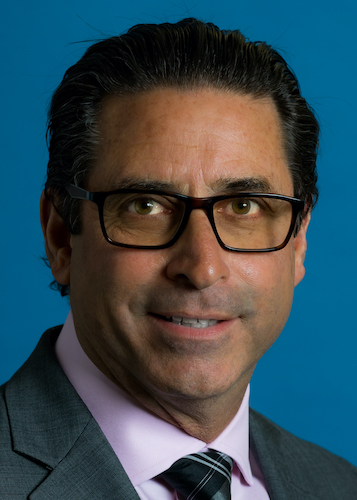 William DeCarlo has been enmeshed in transit for four decades, starting his career as a Long Island Rail Road station cleaner and ticket clerk. Those jobs prepared him to serve as a union rep for 7,500 Amtrak workers, including his fight last May against Amtrak's plans to cut 20% of its workforce. DeCarlo pleaded for Congress to approve another Amtrak bailout and $12 billion for the Metropolitan Transportation Authority, and he helped secure aid for both transit systems.
86. Scott Wigger
Executive Director, Railroads of New York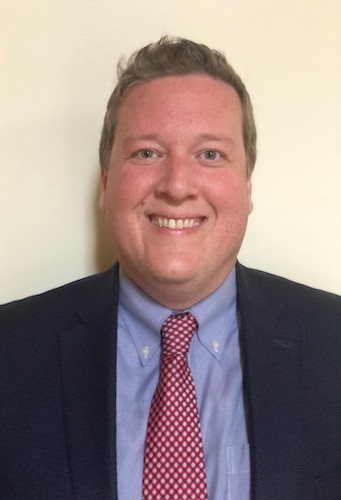 To get an idea of just how crucial freight rail is to the supply chain, look no further than the rash of global production shortages during the COVID-19 pandemic. Such disruptions underscore why Railroads of New York's Scott Wigger urged the state to hike funding for freight rail infrastructure projects to $50 million per year, up from $17.5 million. Wigger is closely watching the infrastructure debate in Congress. Wigger is also a partner at Plummer & Wigger, LLC, an Albany law and lobbying firm. 
87. Camilla Morris
President, Bus Association of New York
After a pandemic-fueled plunge in tourism that resulted in 43 million fewer visitors to New York City in 2020, officials don't expect the industry to rebound fully until 2025. Yet Bus Association of New York President Camilla Morris is hoping tour and shuttle buses will help spur a return of regional visitors. Morris is also a member of New York City Mayor Bill de Blasio's transportation recovery panel convened last year and the manager of the Oneonta Division of Hale Transportation. 
88. Sulaiman Sanni
Co-Founder, Dollaride
Two years ago, Sulaiman Sanni developed the Dollaride app to help Brooklyn and Queens commuters track the jitneys and pay for rides without cash. The start-up innovator's app has come in handy during the coronavirus pandemic as a contactless way for passengers to access van transit when Uber and the subway made riders skittish. Sanni recently partnered with GatewayJFK to launch a subsidized shuttle service for airport workers from Jamaica to JFK Airport.
89. Janette Sadik-Khan
Principal, Bloomberg Associates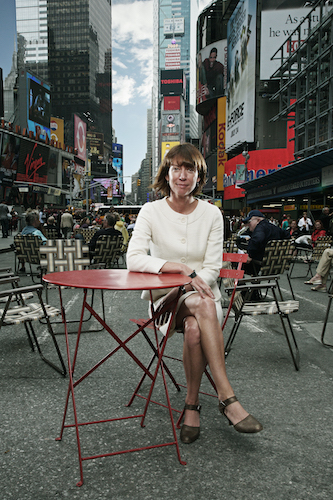 Arguably no civil servant since Robert Moses has had as dramatic an effect on city streets as Janette Sadik-Khan. The former Bloomberg transportation commissioner is still influencing street design in New York and around the world, helping cities to prioritize street spaces for pedestrians during the coronavirus recovery and adapting them for outdoor schools, retail corridors and social spaces for families. She has also spearheaded street mural projects turning crosswalks and underpasses into pedestrian plazas.
90. Michael Horodniceanu
Professor and Chair of the IDC Innovation Hub, NYU Tandon School of Engineering
The former head of the Metropolitan Transportation Authority's Capital Construction division is best known for shepherding the Second Avenue Subway project through to its completion in January 2017. These days, Michael Horodniceanu has been teaching at NYU Tandon's civil engineering department, where he has proposed a pedestrian bridge connecting Midtown Manhattan, Roosevelt Island and Long Island City and a new tax-exempt bond to finance infrastructure projects. He also chairs the school's new Institute of Design and Construction Innovation Hub.
91. Henry Greenidge
McSilver Fellow-in-Residence, New York University
This year, as an NYU fellow, attorney and policy adviser, Henry Greenidge has concentrated on the future of cities with an emphasis on micromobility, racial inequities, poverty and technology, bringing his brand of empathetic design to the public discourse after previous stints in transportation agencies at the federal and city levels. Look for Greenidge to be a key part of any discussion on the potential role of autonomous vehicles and alternative modes of transportation across New York City.
92. Dmitri Dolgov & Tekedra Mawakana
Co-CEOs, Waymo
Alphabet's autonomous vehicle company replaced CEO John Krafcik in April with two veteran executives who now share those duties: Dmitri Dolgov, one of its original employees, and Tekedra Mawakana, its chief operating officer. Waymo may not have imminent plans to test its driverless cars in New York, but the duo helped raise $2.5 billion in new funding in anticipation of skyrocketing costs as the technology continues to evolve.
93. Natalia Quintero
Senior Vice President of Innovation, Partnership for New York City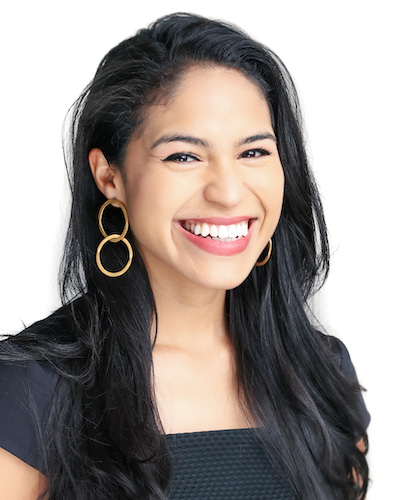 COVID-19 brought several challenges to public transit, chiefly how to make the subways and their stations safer and cleaner. Last summer, the Partnership for New York City's Natalia Quintero and the Metropolitan Transportation Authority launched a coronavirus contest for companies to develop technologies that can decontaminate aerosols circulating in public transit. Now Quintero is spearheading a pilot using innovations from 22 companies to address the public health need and is preparing to launch similar competitions.
94. Matthew Daus
Chair, Transportation Practice Group, Windels Marx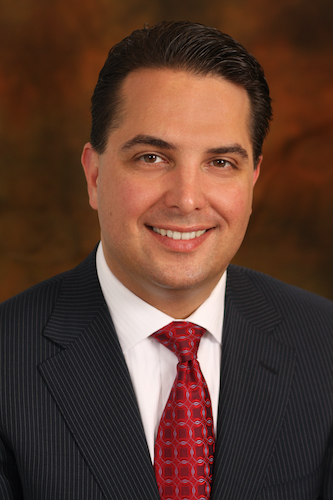 Mike Bloomberg's former taxi commissioner remains a crucial booster for the taxi industry and its drivers. When COVID-19 vaccines were scarce in January, Matthew Daus pleaded for the state to consider taxi and Uber drivers as essential to receive doses. And he has urged patience as prices skyrocketed during the reopening, predicting supply of vehicles will soon outstrip demand. Lately he's fought against the Department of Transportation's cease-and-desist order for his client JOCO, a privately-run bike share.
95. Quemuel Arroyo
Chief Accessibility Officer, Metropolitan Transportation Authority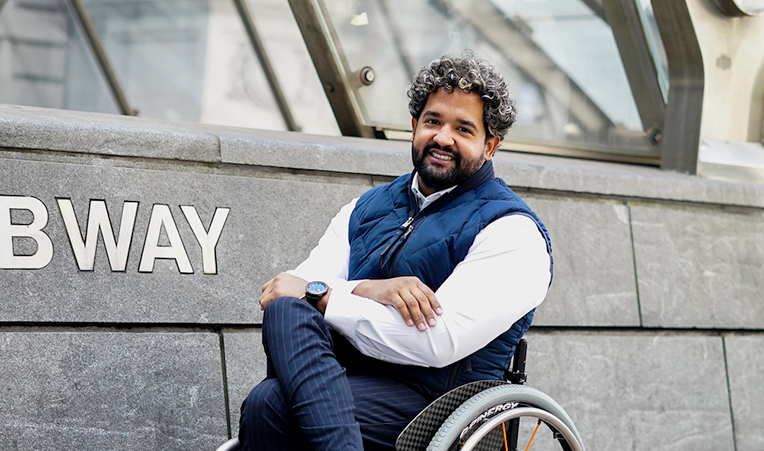 The Metropolitan Transportation Authority has a long history of neglecting subway accessibility despite federal civil rights laws. Recently, the authority has sought to change its reputation – and Quemuel Arroyo is key to those plans. The MTA's first-ever chief accessibility officer is working to keep its capital plan on track while maintaining existing elevators and improving Access-A-Ride. His door is open to advocates who are currently bringing a class-action lawsuit on behalf of more than a half-million plaintiffs against the MTA over inaccessible stations.
96. Midori Valdivia
Transportation Policy and Strategy Consultant
Midori Valdivia made high-profile stops at the Port Authority of New York and New Jersey as a senior advisor and at the New York City Taxi and Limousine Commission as a deputy commissioner before serving as chief of staff to MTA honcho Pat Foye for two years. During her stint at the MTA, she helped prepare the implementation of congestion pricing. As a consultant, Valdivia focuses on reversing inequities in transportation planning and design.
97. Maddy Park
Founder, Cafe Maddy Cab
The spate of anti-Asian attacks proliferating across New York City so disturbed Maddy Park so much that she put $2,000 into a Venmo account in early April and offered to reimburse Uber and Lyft rides for Asian American seniors and women (these crimes are vastly underreported). Thus began a viral fundraising campaign. The chef-activist unexpectedly raised $100,000 within 48 hours and launched her free taxi service, Cafe Maddy Cab, on Paypal a few days later. 
98. Terri Carta
Executive Director, Brooklyn Greenway Initiative
The protected pathway between Greenpoint and Bay Ridge is almost finished – thanks in part to the pressure Brooklyn Greenway Initiative Executive Director Terri Carta put on the mayor to finish the last six miles of the 26-mile route. Carta is now seeking $1 billion from Washington for a 400-mile protected bike network. BGI also led rides to raise awareness about the Greenway – part of the more than 1.3 million people who used the greenway in 2020 – more than double the previous year. 
99. Courtney Williams
Chief Strategist, The Brown Bike Girl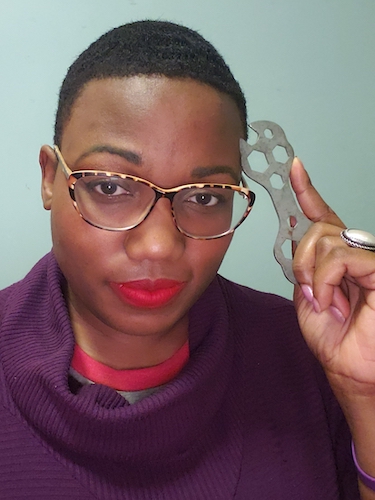 Last year, the international bike advocacy group BYCS appointed Courtney Williams the "People's Bike Mayor of New York" for her long-standing work instructing East Brooklyn enthusiasts on how to repair their bikes. She has since led workshops for white bikers about how to be better allies for cyclists of color and called on New York City to add more bike lanes and bike shares to majority Black neighborhoods as well as on East River bridges.
100. Dan Rivoli
Transit Reporter, NY1 
When most reporters remained stuck in their homes, NY1's Dan Rivoli took to the streets and subway stations to reveal the effects of the COVID-19 pandemic on transit. The affable transit reporter filed illuminating reports on the Metropolitan Transportation Authority's overnight shutdown, the authority's budget crisis, the risk of coronavirus spread among MTA workers, and the 136 workers who died from the virus. Soon life will return to normal and Rivoli can focus on faulty signals and transit delays.