New York State
The 2021 Albany 40 Under 40
Recognizing the next generation of rising stars in state politics.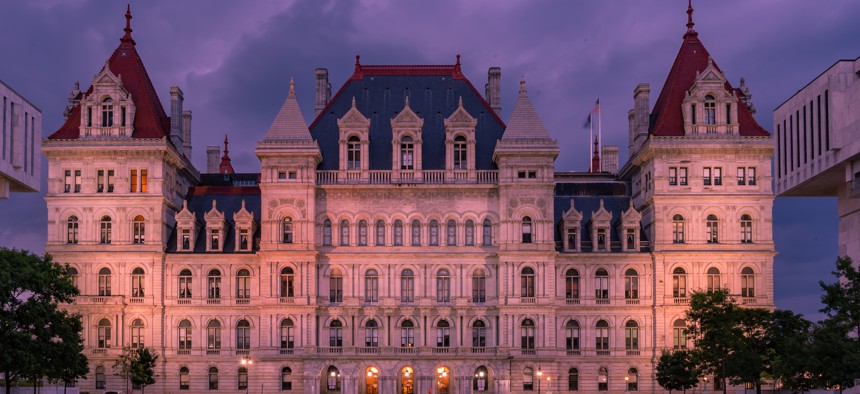 In recent years, New York's political leadership has grown increasingly reflective of the state's remarkable diversity. Both upstate and downstate, candidates of color are winning more seats in the state Legislature. Impatient activists are emboldened as they take on establishment politicians. And women working in Albany are no longer putting up with the entrenched culture of sexual harassment in the state Capitol. 
One key factor underpinning these shifts in the power structure is another noteworthy trend: an increase in the number of younger individuals in state politics who are seizing power. The Albany 40 Under 40 features many of these exceptional individuals – all under the age of 40 – who are already making an impact. This year's rising stars include newly elected state lawmakers who have solidified Democratic power in the state Capitol. The list highlights activists who have upended assumptions about how far Albany can go on issues like taxing the wealthy or reforming the police. And it illustrates the many ways in which aides, advocates and others have come together to confront the deadly coronavirus pandemic – and to position New York for a robust recovery.
We're pleased to introduce City & State's 2021 Albany 40 Under 40 Rising Stars. 
Corrections: An earlier version of this post incorrectly stated that Jamie Reyes is the youngest child in her family. She is the oldest. An earlier version of this post also included incorrect background details about J Strategies' Michelle McCarthy. She never worked at Iraq and Afghanistan Veterans of America or the Pat Tillman Foundation. This post has also been updated to reflect that state Sen. Samra Brouk chairs the Mental Health Committee, not the Health Committee. This post has also been updated to clarify that Kivvit's Francesca Huttle helped issue, not draft, a white paper on COVID-19 and social media.
Powered By
NEXT STORY: The Transportation Power 100