Power of Diversity
The 2021 Power of Diversity: Women 100
The female leaders evening out the balance of power in New York.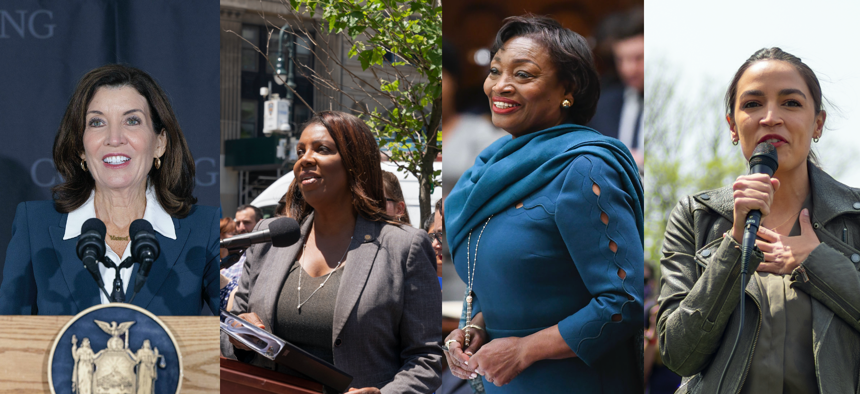 Forget the old "three men in a room" that used to rule in Albany. With Gov. Kathy Hochul's history-making ascension, it's now two women and one man in a room. And that's just one of the many ways that female political leaders have continued to smash through the glass ceiling in New York over the past year. In New York City, as many as 31women are poised to enter the New York City Council, bringing about the legislative body's first female majority. And while Eric Adams came out on top in the New York City Democratic mayoral primary, candidates Kathryn Garcia and Maya Wiley came in close behind in the race to become the city's top executive. 
The Power of Diversity: Women 100 – researched and written by City & State's Kay Dervishi – recognizes the prominent women wielding power across New York state. Politicians, government officials, consultants, lobbyists and union leaders number among the power players featured on this year's list. Our analysis looks into how much influence each individual holds – and how they use it to shape New York's political landscape.
Powered By
NEXT STORY: The 2021 Long Island Power 100