Above & Beyond
The 2022 Above & Beyond
Recognizing 50 remarkable women who are improving New York.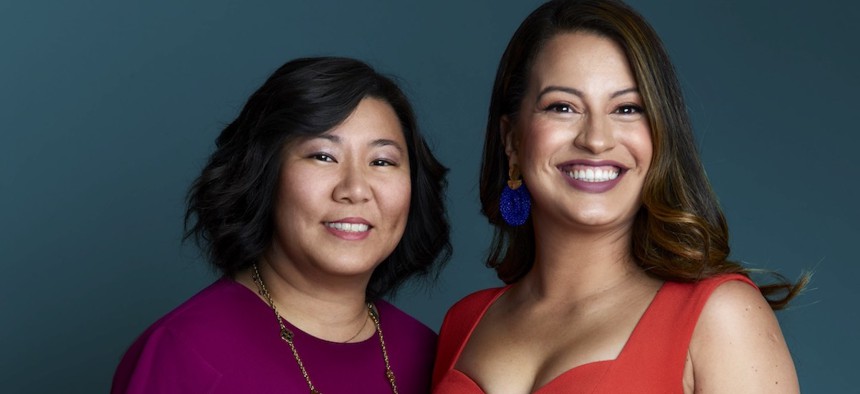 In August, Kathy Hochul was sworn in as New York's 57th governor, making history as the first woman to hold the state's highest office. In November, 31 women were elected to serve in the 51-seat New York City Council – marking the first time women have made up a majority of the council. And by the end of last year, New York City Council Member Adrienne Adams had secured enough support to become council speaker, making her the first Black woman to hold the post.
These headline-grabbing breakthroughs are no anomaly. Women in New York are making gains at all levels of politics, business and the nonprofit sphere – and in sectors that were once dominated by men. City & State's annual Above & Beyond highlights 50 remarkable women, including advocates, entrepreneurs and other outstanding individuals whose accomplishments deserve recognition on this exclusive list.
Profiles by Kay Dervishi, Sahalie Donaldson, Natasha Ishak, Maryam Rahaman & Jasmine Sheena
Correction: An earlier version of this feature had an outdated figure for the number of New York City children facing chronic hunger. This feature had also incorrectly stated that Genea O. Bell oversaw the merger of five affiliates at Planned Parenthood of Greater New York. Bell led the HR function during the integration of five affiliates.
NEXT STORY: The 2022 Law Power 100