The 2022 Higher Education Power 100
The most influential leaders of New York's colleges and universities.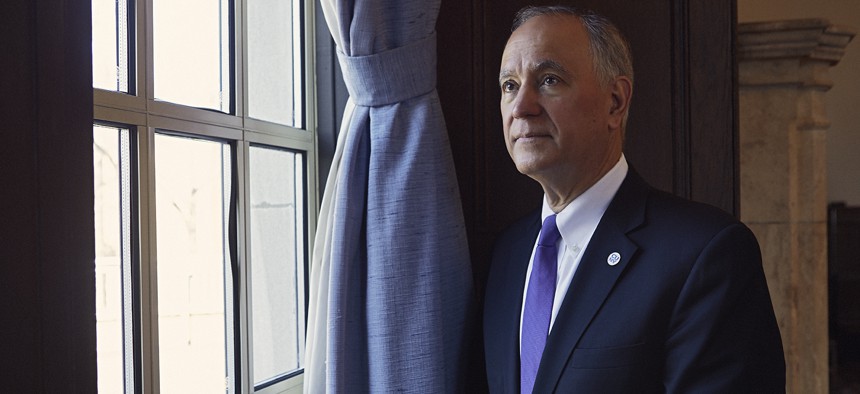 As places where individuals gather from across the globe, institutions of higher education are shaped by the world around them even as they shape the next generation. Over the past year, college and university presidents in New York dealt with a number of issues that extend far beyond the borders of the classroom.
Higher education leaders have adapted to reinstating in-person teaching while revising earlier COVID-19 public safety measures. They've addressed urgent calls to combat racism and climate change both on and off campus. And they've continued to provide students with the skills they need to thrive in an ever-changing economy. Many moved to meet these challenges while collaborating with student bodies, local communities and government officials.
It was also a year that swore off passivity on important issues in favor of speaking up and out. Jim Malatras was forced out as chancellor of the State University of New York following criticisms of his involvement in several scandals that felled his former boss, then-Gov. Andrew Cuomo. A number of institutions made strides in empowering leaders of color. Others advocated aggressively for adequate funding and increased access for low-income students.
City & State's Higher Education 100, which was researched and written by City & State's Julia Santiago, reflects these challenges and triumphs as it recognizes the individuals who are redefining what it means to be a leader in higher education.