The 2022 Law Power 100
The legal minds influencing New York City and state politics.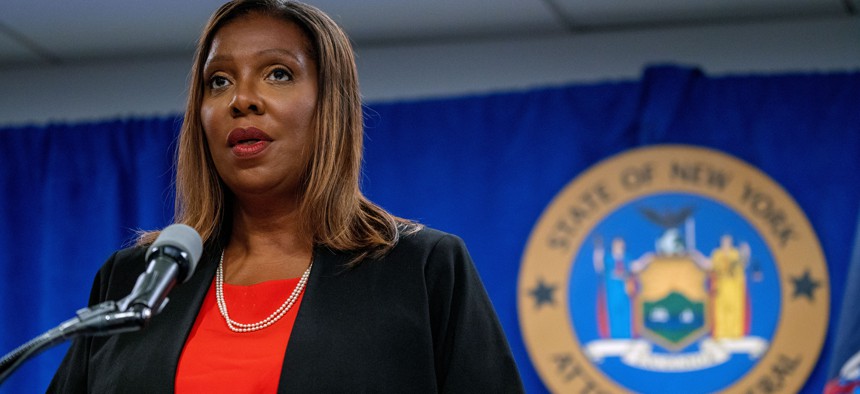 New York is the capital of the legal industry. The state has the greatest number of lawyers per 1,000 residents in the country, and a high demand for legal services. Many of the country's largest and most prestigious law firms – with practices spanning the globe – are based in Manhattan. Many of the nation's most high-profile federal cases land in New York City. And that's to say nothing of the local and state legal developments that attract national attention, such as the investigations into former President Donald Trump by state Attorney General Letitia James and Manhattan District Attorney Alvin Bragg.
City & State's 2022 Law Power 100 takes an in-depth look at the legal professionals who aren't simply influential in their field, but powerful in New York's governmental landscape. This year's list includes district attorneys, federal prosecutors, white-collar defense attorneys, public interest lawyers, law school deans and bar association leaders who have shaped New York politics and government.
Correction: An earlier version of this post incorrectly identified Jeffrey A. Lichtman as a criminal defense attorney.
NEXT STORY: The 2022 New York City Power 100