Power List
The 2022 Energy & Environment Power 100
New York's leaders with the most political megawatts.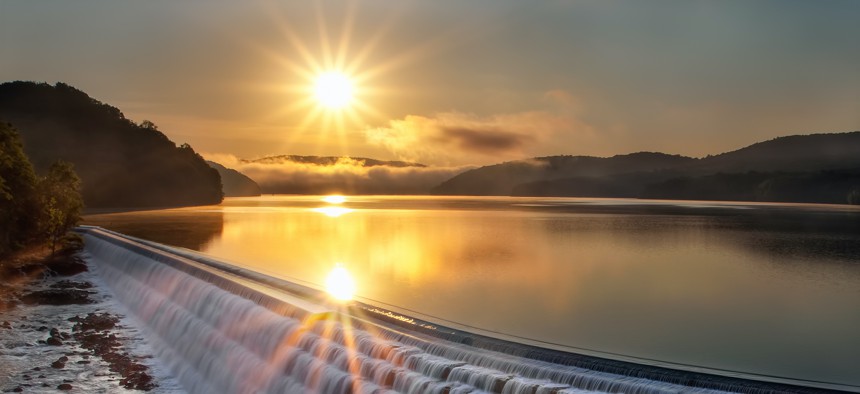 The push for clean energy is picking up steam in New York.
The Hochul administration is advancing major renewable energy projects, including offshore wind developments, solar farms and transmission lines. The state budget boosted funding for climate change mitigation, mandated electric school buses and advanced a $4.2 billion Clean Water, Clean Air, and Green Jobs Environmental Bond Act that will go before voters later this year. 
In New York City, legislation enacted in December will ban fossil fuel use in new buildings, which follows an earlier measure requiring large property owners to reduce carbon emissions. In January, New York City Mayor Eric Adams pledged to invest in resiliency projects, complete a comprehensive environmental justice study and install solar panels on public buildings across the city. 
Yet, even among those committed to combating climate change, there's heated debate about the best path forward. Adams has raised concerns about the cost of upgrades for building owners tasked with decarbonizing their properties. The power industry claims natural gas remains an integral part of the state's energy portfolio – especially following the closure of the Indian Point nuclear plant – though the state last year rejected natural gas repowerings as inconsistent with its ambitious climate goals. And although many business and labor leaders support the green energy push, both groups complain that the transition is killing jobs.  
City & State's Energy & Environment Power 100, which was written in partnership with journalist Aaron Short and with assistance from City & State intern Shantel Destra, highlights the key players in New York who are reshaping the energy industry and rescuing our environment. 
Corrections: An earlier version of this post misstated the amount and the status of a state environmental bond act. It also has been update to reflect that Equinor and BP are working on two major offshore wind projects in New York.
NEXT STORY: The 2022 Nonprofit 40 Under 40