Power Lists
The 2022 Albany Power 100
The political leaders at the dawn of the Hochul era.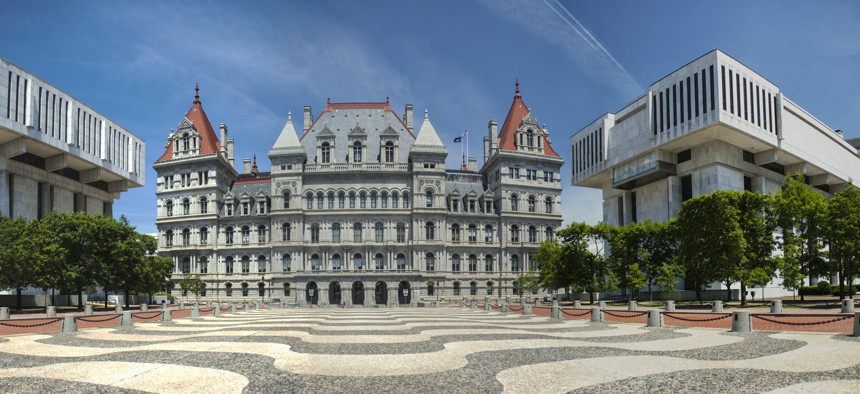 It's a new era in Albany. New York's last governor dominated state politics for over a decade, exploiting the levers of power with unparalleled efficacy and bludgeoning enemies and allies alike to align with his objectives. When Gov. Kathy Hochul ascended to office, her friendlier demeanor seemed to many like a breath of fresh air. Now, former Gov. Andrew Cuomo and many members of his old inner circle – Melissa DeRosa, Jim Malatras, Linda Lacewell – are gone, opening up high-ranking posts that have been filled by Hochul's appointees.
Of course, some things never seem to change in the state capital. Brian Benjamin's tenure as Hochul's lieutenant governor was unexpectedly short-lived, with yet another Manhattan U.S. attorney aiming to scrub away the stench of corruption in state government. Hochul's largess for a new Buffalo Bills stadium doesn't appear to be as egregious as Cuomo's Buffalo Billion, but the move has raised concerns from good-government groups as well as fellow Democrats. Meanwhile, many experienced advocates for various causes remain as entrenched as ever, transitioning nimbly from one governorship to the next.
City & State's Albany Power 100 – researched and written in partnership with journalist Aaron Short – identifies the political leaders in the state capital, both old and new, who are driving the policy agenda in New York.