Power of Diversity
The 2022 Power of Diversity: Black 100
The political players blazing a trail for others.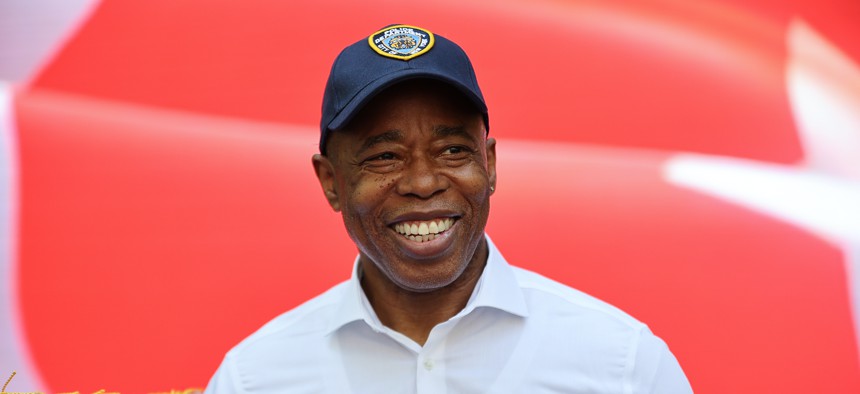 Black New Yorkers hold powerful political positions at all levels of government. New York City Mayor Eric Adams, who took office earlier this year, is the second Black man to hold the post. Of the other major positions in the city, two are held by Black politicians – New York City Council Speaker Adrienne Adams and Public Advocate Jumaane Williams. At the state level, the top two legislative leaders – state Senate Majority Leader Andrea Stewart-Cousins and Assembly Speaker Carl Heastie – are Black, as is state Attorney General Letitia James. Black New Yorkers make up a significant share of the state's congressional delegation, the state Legislature and the New York City Council.
Yet amid the gains in representation, racism is still rearing its ugly head. Just last month, 10 Black people were killed in a racist shooting at a Buffalo supermarket. When Western New York Republican Rep. Chris Jacobs subsequently came out in support of an assault weapons ban, he was pressured into retiring – and party members rallied around a candidate with a history of racist remarks. Meanwhile, a backlash against critical race theory has gained traction in parts of the state.
City & State's Power of Diversity: Black 100, researched and written by City & State's Shantel Destra and freelance journalist Jared McCallister, recognizes the most influential Black New Yorkers in politics, government, business and other arenas who have blazed a trail for others – and are continuing to battle in pursuit of equal rights for all.
Powered By
NEXT STORY: The 2022 Power of Diversity: Pride 100