Power Lists
The 2022 NYC Labor Power 100
The leaders behind a revitalized labor movement in the city.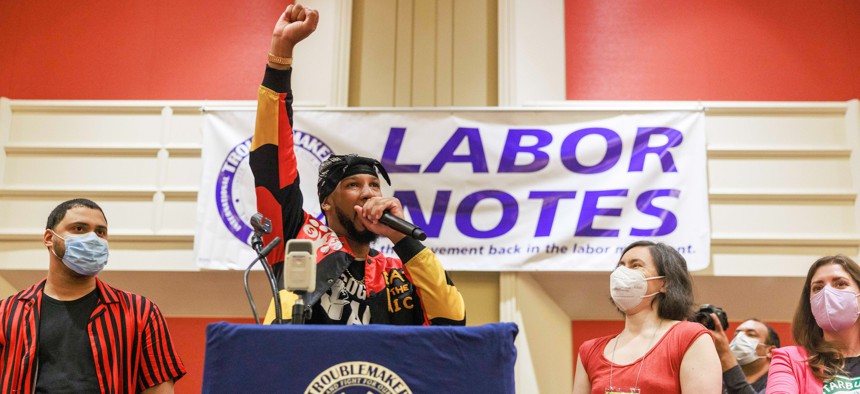 Amazon warehouse workers on Staten Island defied the odds to form a labor union. Employees at REI in SoHo voted to join the Retail, Wholesale and Department Store Union, making it the first unionized store for the company. Baristas at a Manhattan Starbucks also unionized, following on the heels of a breakthrough organizing effort in Western New York. And that was just over the course of a few weeks in the spring.
Whether such developments mark a turning point in the labor movement is unclear, but the renewed energy around organizing for workers' rights is undeniable – especially in pro-union New York City. 
City & State's New York City Labor Power 100 – written by City & State's Asar John – features the labor leaders, city officials, immigrant advocates and other allies who are building momentum as they stand up for workers of all kinds. And in contrast with our State Labor Power 100, this list highlights individuals whose efforts are largely or entirely within the five boroughs.
Powered By
NEXT STORY: Top 60 New York State Lobbyists 2022