Power List
The 2023 NYC Power 100
The leaders of the center of the universe.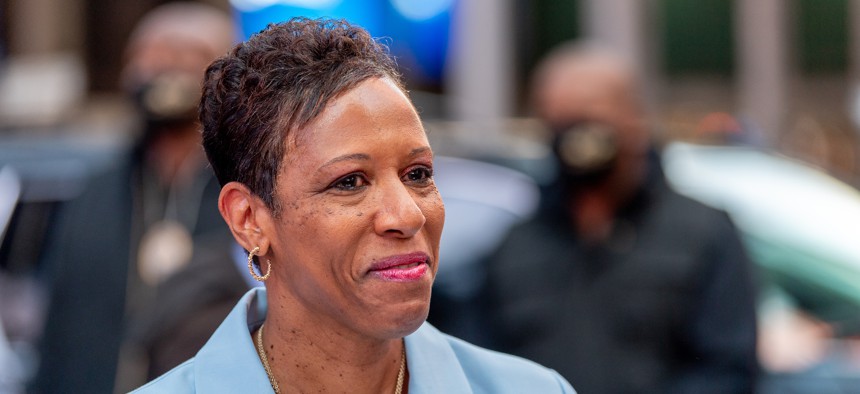 If New York is the center of the universe, then who are the leaders of the city? It's not a simple question, but it's one we try to answer every year with our New York City Power 100. The mayor is always a lock for a top position on the list, even with his lackluster approval ratings. And Albany often has a say in what the downstate metropolis can and can't do, making key state officials critically important players as well. (One recent former mayor was regularly outranked by one recent former governor, for example.) Members of Congress are mainstays as well, even though the city's mostly Democratic congressional contingent saw their majority slip away in November. And even fresh-faced members of the New York City Council have significant clout, starting with their ability to unilaterally block major development projects in their home districts. Yet, the New York City Power 100 – which was researched by City & State staff and written with the assistance of journalist Aaron Short – extends beyond elected officials, putting a well-deserved spotlight on influential political appointees, prosecutors, union presidents, business and health care executives, lobbyists, journalists, nonprofit leaders and advocates who are shaping politics and policies across the city's five boroughs.
Corrections: This post has been updated to reflect that an aide to state Attorney General Letitia James resigned and was not fired. This has also been corrected to reflect that RWDSU was not involved in unionization efforts at an Amazon warehouse on Staten Island. This has also been updated to more accurately characterize Carlo Scissura's proposal for the Brooklyn-Queens Expressway.
Who'd we miss? Send us your feedback at lists@cityandstateny.com.
Powered By
NEXT STORY: The 2023 Power of Diversity: Black 100