Power of Diversity
The 2023 Power of Diversity: Asian 100
New York's most politically powerful Asian Americans.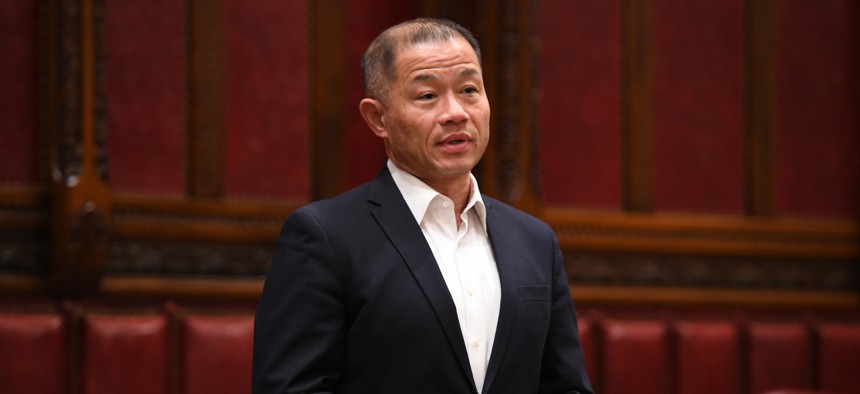 When state lawmakers formed an Asian American caucus in 2017, the only Asian American members were Assembly Members Ron Kim and Yuh-Line Niou. Since then, their ranks have swelled to 12, four in the state Senate and eight in the Assembly. Similarly, the New York City Council has gone from just two Asian Americans – Margaret Chin and Peter Koo, both term-limited in 2021 – to six today. 
As the growing Asian American community gains traction politically, more backgrounds are also being represented, from Taiwanese American trailblazers like Rep. Grace Meng and state Sen. John Liu to politicians whose families emigrated from India, China, South Korea, Bangladesh or Nepal. There's a wider ideological spectrum among these officeholders as well, from progressives like Assembly Member Zohran Mamdani to his Republican colleagues Lester Chang and Anil Beephan Jr. 
City & State's Power of Diversity: Asian 100 list features these elected officials and also highlights other power brokers who are managing government agencies, running businesses, advocating for policy changes – and ensuring Asian Americans have a voice at the table.
Correction: An earlier version of this post inadvertently omitted Assembly Member Steven Raga. This post also incorrectly stated the committee that state Sen. John Liu chairs. It is the New York City Education Committee. This post also incorrectly stated the number of outlets that make up URL Media, the correct number is 20. This post also incorrectly referred to Henry Chen's employer as SOMOS Community Center, the correct name is SOMOS Community Care.
Powered By
NEXT STORY: The 2023 Albany 40 Under 40