Power List
The 2023 Transportation Power 100
The movers and shakers keeping New Yorkers on the go.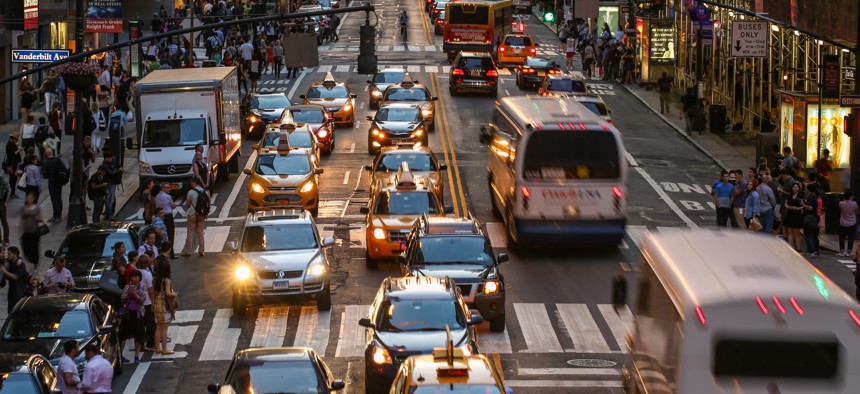 President Joe Biden is such a booster of passenger rail that he earned the nickname "Amtrak Joe." With Biden in the White House, U.S. Transportation Department Secretary Pete Buttigieg has been sending New York billions of dollars to improve and expand the state's aging transportation infrastructure. Much of the funding can be tied to the $550 billion Infrastructure Investment and Jobs Act, which Biden signed in 2021 after it passed Congress with bipartisan support. At the same time, the Hochul administration is making its own multibillion-dollar transportation investments.
The funding is flowing all across the state. In New York City, money is going toward an extension of the Second Avenue subway and to build the Gateway rail tunnel, which will add capacity under the Hudson River and provide benefits to much of the East Coast. Buffalo's Kensington Expressway secured $55 million through the federal Reconnecting Communities and Neighborhoods Grant Program. Syracuse is turning a portion of Interstate 81 into a boulevard, Long Islanders can now commute directly to Grand Central and even New York City's long-maligned airports may now live up to Biden's standards.
City & State's Transportation Power 100 features the many movers and shakers who are behind these and other projects that are keeping New Yorkers on the move.
Did we miss anyone? Let us know at lists@cityandstateny.com. And pitch us names for other upcoming power lists.
This article has been corrected regarding Lyft's electric bike program and updated regarding Revel's number of electric charging stations in Brooklyn and vehicle makes in their fleet. A previous version of this article had incorrectly listed Greg Topping's job, this has been corrected.
NEXT STORY: The 2023 Brooklyn Power 100