Power List
The 2023 NYC Labor Power 100
The leaders of the most influential unions in the five boroughs.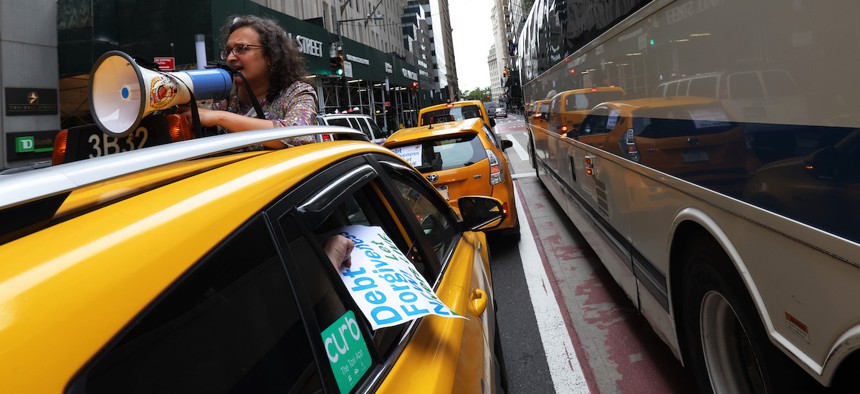 In New York City, few groups have as much power in politics and policymaking as organized labor. 
The city's top labor leaders hold plenty of sway at City Hall, shaping legislation and altering government action on a wide range of issues, from affordable housing to infrastructure projects to Medicaid coverage. Endorsements from major labor unions are highly coveted by candidates seeking elected office. And unions of all kinds and sizes have a long track record of delivering for their rank-and-file members, securing regular pay increases, expanded health care benefits and other perks. 
City & State's NYC Labor Power 100 list highlights the most powerful leaders across the five boroughs, including long-serving heads of large unions, upstart organizers seeking to establish unions in new sectors and industries, and the heads of worker rights groups, as well as key public officials, lobbyists and others who support working New Yorkers.
Did we miss anyone? Let us know at lists@cityandstateny.com. And pitch us names for our other upcoming power lists.
This article has been updated for the entry on Roland Rexha to include information on the Labor Day announcement of a new contract for Staten Island Ferry workers. A prior version of this article incorrectly said that Teamsters Local 237, IBT represents 9,000 municipal employees, it has been updated to say the union represents well over 20,000 municipal employees.
Powered By
NEXT STORY: 2023 Power of Diversity: Middle Eastern & North African 50