sponsor content What's this?
Sponsored Content
Don't Lose Sight of Reliability on the Road to a Clean Energy Future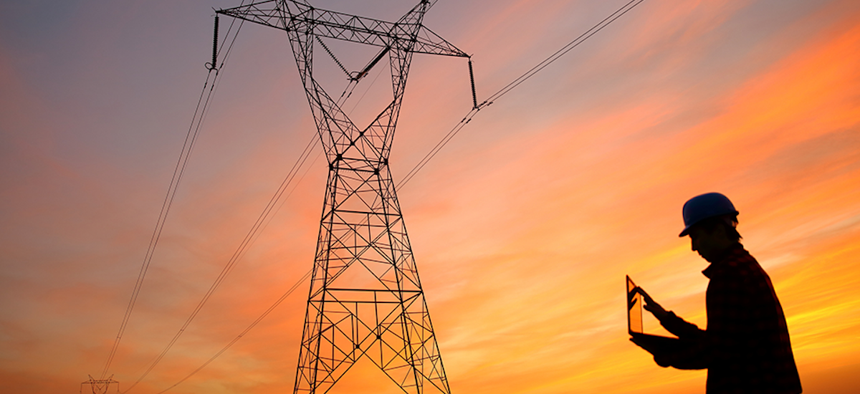 This August marks the 20th anniversary of the Northeast Blackout of 2003. It took 29 hours to fully restore power in New York alone - an outage not seen at that scale since 1977.
All told, 50 million people lost power for up to two days in the biggest blackout in North American history. The power disruption caused at least 11 deaths and cost an estimated $6 billion.
What was an anomaly then is now a more familiar threat, as evidenced by the repeated outages in places like California and Texas.
States across the nation are struggling to upgrade an aging power grid to guard against increasing extreme weather events and accommodate rising demand due to electrification. In addition, utilities are being challenged to examine grid impacts caused by the unknown locations and amounts of future intermittent generation coupled with rising demand due to electrification of new sectors of our economy.
Simply put, grid reliability is more challenging and essential now than at any point in our history.
As New York pushes towards its ambitious clean energy goals, much attention has been paid -rightly so – to replacing fossil fuels with renewables. But the investments necessary to facilitate reliable delivery of those new decentralized resources to the consumer cannot be overlooked.
Reliability is not merely about being able to turn the lights on, charge an electric vehicle, or cook on an induction stove. It's about having the electricity available to power New York'seconomy. It's about the grid having the capacity for tens of millions of New Yorkers to run their air conditioners on a 95-degree day or heat their homes in the middle of a snowstorm – all at the same time.
Having enough solar panels and wind turbines to accommodate our power needs is just one piece of the equation. Significant infrastructure investment is needed to satisfy surging demand– preferably before our fast-eroding reliability margin shrinks to zero.
We have just 77 months to ensure the grid can accommodate both the generation and demand needed to meet the state's 2030 renewable energy goals. In National Grid's upstate service area alone, we're working to modernize and rebuild more than 1,000 miles of transmission lines, some of which date back to the Great Depression.
That transmission work will facilitate the interconnection of more than 10,000 megawatts of renewable resources and enable approximately 40 percent of the renewable generation currently under contract with NYSERDA.
This work requires grid upgrades in an unprecedented scope and pace. Existing processes and methods that have worked well for managing development of transmission infrastructure for decades are now likely to be an impediment to the tenfold increase in investments needed to modernize the grid.
We cannot afford the status quo, which now requires months – even years – of regulatory and permitting red tape. And that's without the added delay of legal challenges.
The siting process remains the most time-consuming aspect for many of these critical projects. Receiving the approvals to rebuild a transmission line that's up to 9.9 miles long – a project covered by one set of state and local regulations - could take months. To rebuild existing lines 10 miles or longer, which is governed by an entirely different set of regulations, the timeline extends to years.
The state as a whole — elected leaders, regulators, and, looking introspectively, utilities— needs to do a better job at promoting why new infrastructure is needed and, crucially, what benefits local communities will reap.
Last year, National Grid paid more than $900 million in local property taxes on our infrastructure statewide. We employed thousands of workers who patronized local businesses. And because of our infrastructure plans, more local investments are on the way.
Beyond this economic boon, we need to help New Yorkers understand the grand promise of these projects.
Certainly, a greener, more reliable system is critical to combatting climate change, creating cleaner air, and keeping the lights on. Our upgrades will also make our state more self-sufficient, replacing fuels shipped in from elsewhere with clean power produced right here in New York.
There's an environmental justice component in ensuring transmission and distribution infrastructure is placed in the right areas to best serve all communities. That means bolstering reliability in areas that historically have been disproportionately impacted by fossil-fuel infrastructure and are the first to lose power when there's an outage.
One of the greatest lessons we're learning from the quest to meet the CLCPA's 2030 goals is that we can't be delayed in starting the next round of work to hit our 2040 and 2050 targets. We must not only be on time now; we must start the next phases earlier.
That's how we ensure equitable and reliable clean energy transition and ensure that 2003 remains a memory.