sponsor content What's this?
Sponsored Content
A Q&A with Jeff Garte
President, Northeast, Boldyn Networks, US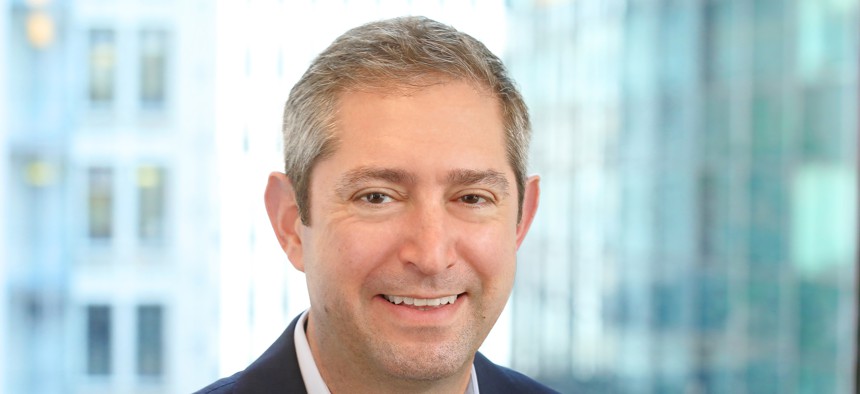 What is the state of New York's transportation systems?
New York has one of the best and most complex transportation systems in the world, with multiple agencies supporting travel in the tri-state area. And yet, there are still ways to continue to improve. The New York transit ecosystem has an exciting future ahead, and we are very optimistic about it. Many extraordinary projects will positively impact New Yorkers and the community, including the Gateway Program, the Hudson Tunnel initiative and our very own project to expand the communications network in the subway.
What are you doing to improve how New Yorkers get around?
Our expanding communications network throughout the subway will dramatically improve the transit experience and offer the rider a fully connected journey underground.
Several years ago, we built an award-winning neutral host Wi-Fi network on all the underground platforms. Then, in 2020, we deployed a neutral-host network in the Canarsie "L" train segment between Manhattan and Brooklyn, making it the first under-river tunnel for mobile carriers to offer connectivity.
Our recently announced network expansion will provide even more cellular service and will include all stations and all tunnels. This will completely transform and improve the rider experience in New York. Our network will be able to connect millions of daily riders and allow mobile network operators the ability to offer enhanced data and voice services to their customers.
Once completed, the NYCT subway system will have the most advanced and extensive communications network of its kind in North America.
What recent city, state or federal legislation is having a significant impact on transportation in New York?
The Infrastructure Investment and Jobs Act, signed in 2021, will significantly impact transportation nationally and could also affect many local projects. Billions of dollars for transportation projects such as highways, tunnels, bridges, and transit networks are coming to fruition, with funding being allocated across the U.S. New York and the tri-state area could see major enhancements to their transportation infrastructure.
The legislation also mandates improving broadband internet and connectivity for underserved areas. With nearly 1.3 million New Yorkers without a broadband connection, we have an opportunity to close the digital divide.  
What proposed city, state or federal transportation policy change would you like to see move forward, and why?
Many successful projects, such as Grand Central Madison, Penn Station redevelopment, Second Avenue Subway and the Gateway Program are moving the city forward, and it is important to keep this momentum going. City, state and federal transportation policies must also be aligned with safety, housing and communications efforts.  
Internet connection is no longer a luxury; it's a necessity for school, commuting to work, and staying connected with friends and family. We would like to see policies that help bridge the city's digital divide above sidewalks, deep underground, and everywhere New Yorkers travel.