Political Personalities with Skye
Skye on the red carpet: Above & Beyond part 2
Live from the red carpet, hear how these women got into their respective industries.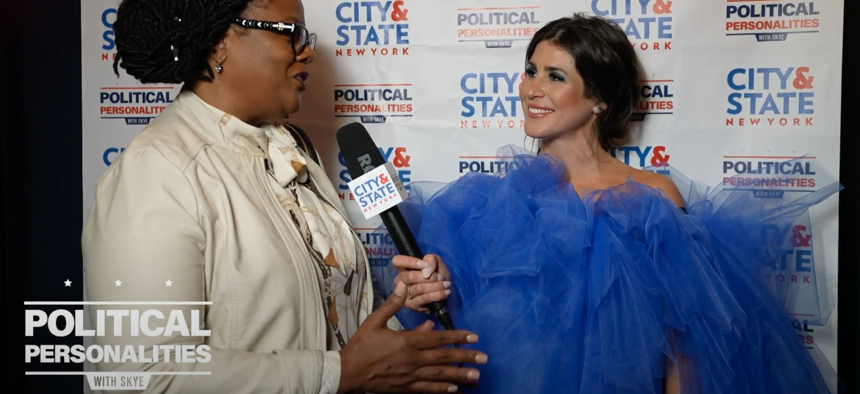 Featuring Melinda White, Transit Wireless; Thanh Bui, Grand Street Settlement; Deidre Helberg, Helberg Electrical Supply; Rona Shapiro, 1199SEIU; Selina Grey, NYSNA; Laura Kavanagh, Commissioner, FDNY; Xamayla Rose, Deputy Public Advocate
 
Editor's Note: "Political Personalities With Skye" is part of a new multimedia division of City & State that will include videos and podcasts. The editorial team of City & State is not involved in the scheduling or production of these videos or podcasts. All requests or inquiries for "Political Personalities With Skye" should be sent to skye@cityandstateny.com.
NEXT STORY: Council Member Althea Stevens shows us the Birthplace of Hip-Hop