Bill de Blasio
City Council, advocates discuss IDNYC tech liabilities
IDNYC raises concerns over increased surveillance of undocumented New Yorkers.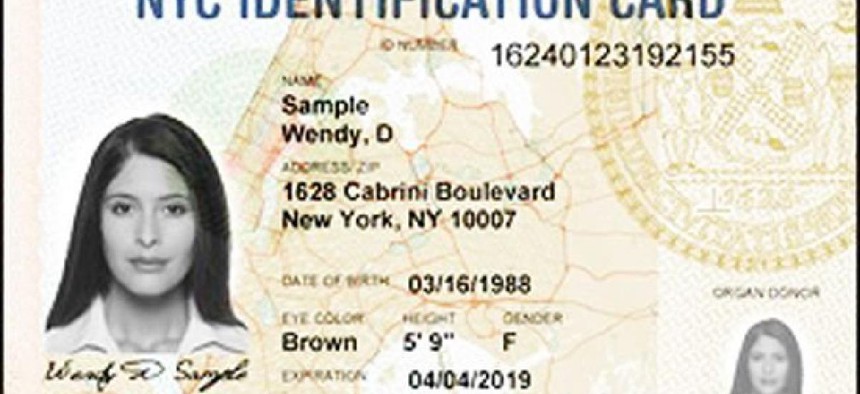 IDNYC is a great tool for those who don't have access to traditional forms of identification. The free photo ID card allows users to interact with New York City agencies and gain access to city programs and services, and is available to all residents, including undocumented immigrants. But some argue that the program, first introduced by Mayor Bill de Blasio in 2015, provides a false sense of security to immigrants, and that presenting an IDNYC card to a federal immigration official might raise a red flag..
Now, facing a proposal by City Hall to add smart banking chips to the cards, advocates are urging the city against the new measure and its potential to create another means for immigration officials to track undocumented immigrants. In a December letter to the mayor, the New York Civil Liberties Union and other groups wrote that the smart chip technology would expose vulnerable populations like undocumented immigrants and the homeless to increased risk of surveillance and invasion of privacy.
At a hearing before the City Council Committee on Immigration on Monday, civil liberties and immigration advocates warned that if the changes are implemented, undocumented immigrants will be discouraged from using IDNYC cards. Even the testimony from the New Economy Project – an organization that fights for access to banking and credit unions – argued that the RFID chips would be dangerous, as the New York Daily News reported.
Jonathan Stribling-Uss, a technologist fellow at the NYCLU who testified on behalf of the group, said that the Council hearing was the first step in a conversation about the risks the technology presents to the IDNYC cardholders. "The IDNYC program was originally conceived to open the doors of institutions to undocumented, homeless, and other New Yorkers without government identification, but the implementation of the program and the new proposal to add RFID contactless technology pose serious privacy risks to the very New Yorkers it was supposed to serve," he said.
For the rest of today's tech news, head over to First Read Tech.