New York State
New York elections move into 21st century
New tablets functioning as electronic poll books are modernizing the voting process.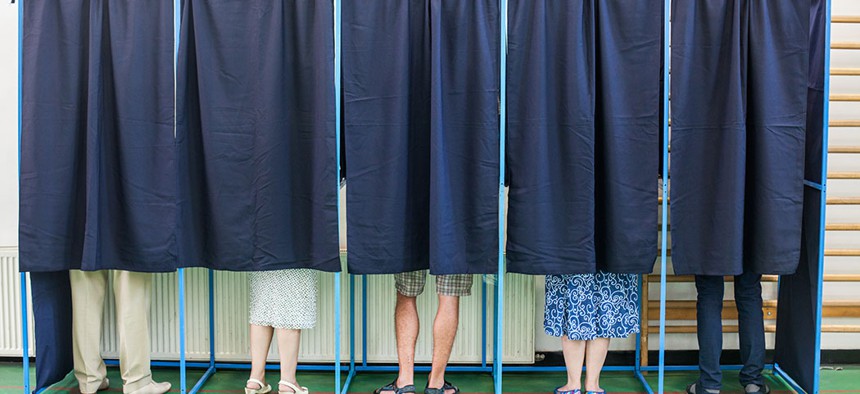 Early voting began in New York on Saturday, and along with it came new tablets functioning as electronic poll books, with old-fashioned paper registration books serving as backups. Gov. Andrew Cuomo continued to push elections into the 21st century on Monday when he signed a bill mandating all candidates to file their campaign finance information electronically with the state Board of Elections. 
A press release on the bill-signing noted that a goal of Cuomo's 2019 Justice Agenda is to modernize New York voter laws to allow more people to participate in elections. It's not clear how this particular law will do that, but it could make campaign finance easier for candidates – as well as for the public in attempting to wade through large databases of finance records. The law also ends a previous threshold of $1,000 for reporting requirements and a requirement that campaign filings be sent to a county board of elections, thus streamlining the process for candidates and committees. 
State Sen. Zellnor Myrie and Assemblywoman Rebecca Seawright, who sponsored the bill in the state Legislature, celebrated Cuomo's signing. "It will bring greater transparency and accountability all across New York State, as we continue to strive for public access at all levels of the electoral process," Seawright said of the law.
For the rest of today's tech news, head over to First Read Tech.