Education
The fates of specialized high schools, charter schools and rural schools
How Democrats will decide kids' futures in 2020.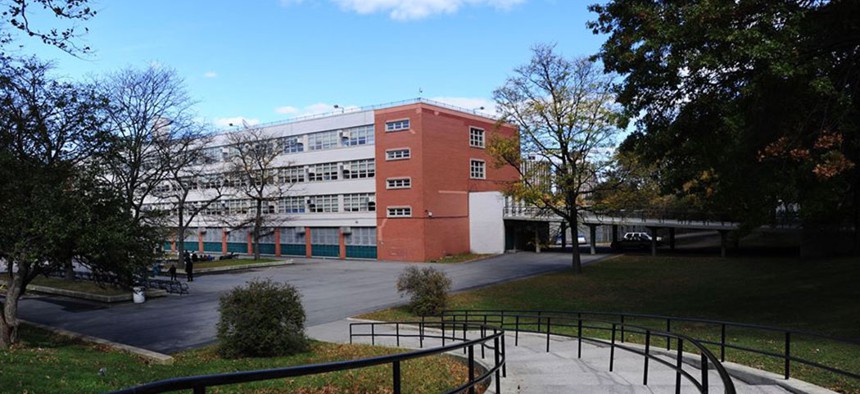 When it comes to education, it's all about the money. But every year, state lawmakers face other issues relating to schools as well, including deeply personal matters related to the racial makeup of schools or closing down schools that are a source of pride in the community.
Here are a few more education-related topics on legislators' plates in 2020.
Specialized high schools
Whether or not to change the admission criteria for New York City's specialized high schools – and how – has been a hot topic, infused with debates over racism, classism and educational equity. The Specialized High School Admissions Test governs entrance into New York City's top public high schools, including Stuyvesant, Bronx Science and Brooklyn Tech, but since it is enshrined in state law, any practical changes have to come from City Hall and the state Capitol.
State Sen. John Liu, chairman of the New York City Education Committee, made it clear there's no appetite for change in 2020. The city government, too, seems to be postponing action. New York City Mayor Bill de Blasio said in September that he would go back to the drawing board and scrap his plan to eliminate the exam. The City Council kicked the issue to a task force that is expected to release a report on May 1, 2020 – only a month before the scheduled end of the state legislative session.
Still, state and city lawmakers will be feeling outside pressure to act, thanks to the new, well-funded Education Equity Campaign, backed by money from billionaire Ron Lauder. The campaign is calling on lawmakers to keep the SHSAT, but to also create more specialized high schools, similar to a plan introduced by state Sen. Leroy Comrie and Assemblyman Peter Abbate Jr. during the 2019 session. Likewise, Assemblyman Charles Barron has vowed to push a plan to repeal the Hecht-Calandra Act, the controversial law giving Albany oversight of the city's schools, and let the New York City government handle the school diversity issue on its own.
Charter schools
What had once been an arduous political battle in the years of Republican state Senate control faded into the background in 2019, with a united Democratic government that isn't interested in lifting the cap on charter schools. Gov. Andrew Cuomo has long been a supporter of charters, despite widespread Democratic wariness, but he wasn't able to change any minds in the state Legislature, where nobody introduced a bill to lift the cap this past year.
"You know, I have never been a fan of lifting the cap," state Senate Education Committee Chairwoman Shelley Mayer told City & State in November. "My primary focus continues to be on traditional public schools, which have been short-changed."
One reason for the lack of action is geography. New York City advocates have been sounding the alarm that no new charters can be opened in the five boroughs because the state has already hit its cap in the city. But outside of the city, in areas generally more amenable to charter schools, there's still the possibility of growth. The state is some 100 schools short of the cap.
Any other action on charter schools by the state Legislature also appears to be unlikely, given the Democratic majorities. State Sens. Robert Jackson and Brad Hoylman, no fans of charters, both introduced bills last year that would increase reporting requirements on the publicly funded, privately run schools. Neither got out of committee, and it's unlikely the sponsors would push hard in 2020 while the issue remains so controversial.
Rural schools
The rural areas of New York state are facing "(an) exodus that we haven't seen before," with many residents leaving due to the lack of economic opportunities, according to David Little, executive director of the Rural Schools Association of New York State. As Little told "The Capitol Pressroom" in September, the declining tax base is hitting rural schools pretty hard – and it's affecting students' educations, causing a shockingly high 75% college dropout rate for rural graduates who go on to pursue higher education. The No. 1 goal for rural schools is to get more state funding, but Little's group is also pushing the state Legislature to support merging smaller, local high schools into regional schools. Former state Sen. Catharine Young had sponsored a bill for the past eight years to make such mergers easier, but it never passed, even under a more upstate-oriented Republican majority. Among the possible reasons: Nobody wants to shut down long-standing schools, which are often real sources of pride, and, of course, the high cost of building new schools. Regional high school supporters will likely be looking for a new champion of the bill now that Young has retired, and they may find one in Mayer, the state Senate Education Committee chairwoman. "We need greater flexibility and incentives for declining-enrollment districts to either merge some or all of their services," she told City & State. That argument should be music to Cuomo's ears, since he's long been a supporter of consolidating public services.
-with reporting by Zach Williams
To see more Setting the Agenda pieces click here.