Technology
Revel CEO talks making it in New York City
First Read Tech talks to Frank Reig, the CEO of Revel.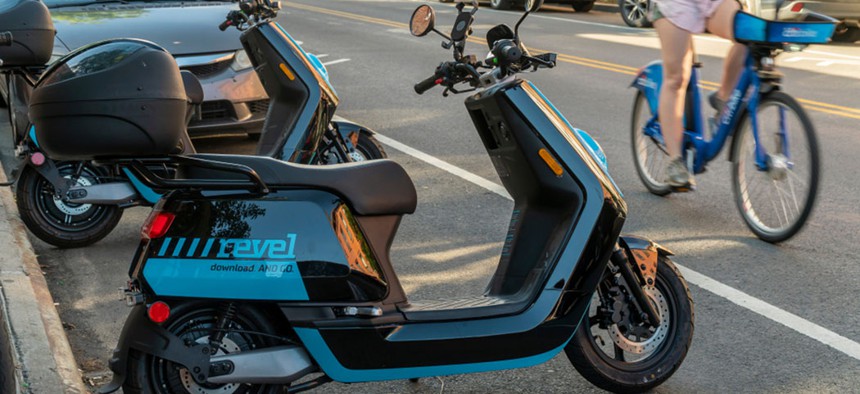 A historic look back at how tech firms have broke into the market in major cities will show that the aggressive, take-no-prisoners methods exemplified by companies like Uber are no longer viable for newer innovators that have to wait patiently before introducing a potentially disruptive new technology on city streets. In other words, it no longer pays to ignore regulators and lawmakers if you're a tech company that wants to operate in a city like New York.
That much is clear to Frank Reig, chief executive officer of the electric moped company Revel, which has rolled out 1,000 of its mopeds for app-based rental in Brooklyn and Queens since last spring. At a transit summit hosted by City & State on Thursday, Reig spoke about the company's launch being supported with a proclamation signed by City Council Speaker Corey Johnson. "We met with every single member of the (City Council) transportation committee here in New York City. We met with (the Department of Transportation), we met with several state Assembly members, we met with the borough presidents of Brooklyn and Queens. So we did a lot of groundwork," Reig said, adding that they've now met with every police precinct that they operate in.
City Councilman Antonio Reynoso, who was also featured on the City & State panel Thursday, added that corporate responsibility is crucial when it comes to adopting alternative transportation methods, whether it's something like Revel or e-bikes. "I think the problem we had with Uber and Lyft is that they just came in and decided to do whatever they wanted to initially. And then we all got in a big mess and we've been trying to dig ourselves out of it," Reynoso said, adding that the city should reward the players who do seek the city's permission and collaborate as they roll out service. "If Revel is coming in and wants to be responsible, then we reward them by being proactive and having things move quickly." 
That's not to say the service is popular with everyone. A few riders have filed personal injury lawsuits against the company and others have criticized the service because users need only a valid driver's license and clean record – and to watch a quick tutorial before their first ride on the app – to be able to drive the mopeds.
But some city officials at least appreciate the way that Revel went about launching in New York. "I'm happy that they're there," Reynoso said. "I'm not endorsing their product, I'm just saying, these alternatives to transportation are the right way to go."
For the rest of today's tech news, head over to First Read Tech.
Powered By
NEXT STORY: The unresolved questions on congestion pricing implementation