Criminal Justice
State Legislature may restore voting rights to parolees
Gov. Andrew Cuomo has done it through executive order, but this would make the change permanent.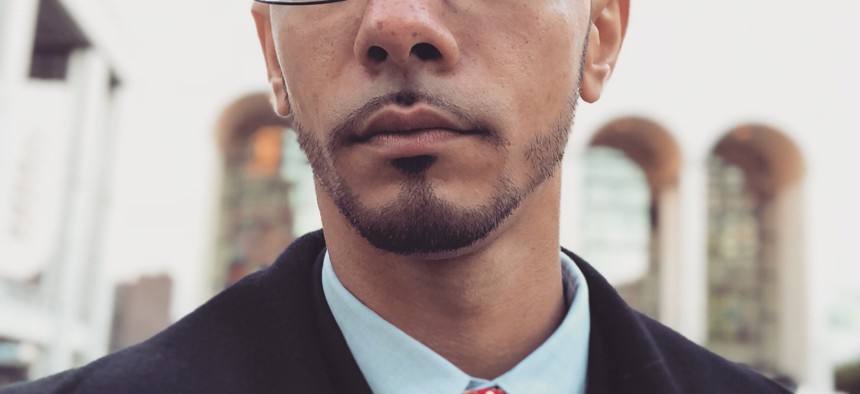 Ángel Solís of the Bronx was 18 when he first voted, excited to participate in the 2004 election. At the time a registered Republican, having been raised in a conservative household – "everybody hated me in the Bronx" he recalled – Solís said he voted for then-President George W. Bush and that it was "fun" to see his candidate emerge victorious. "I got to see democracy in action from a very young age," Solís said. "It was my first taste of being a citizen."
Not long after, Solís went to prison on burglary charges, where he would spend the majority of the next 15 years of his life. Now 34 and a Democrat, Solís said when he was released in 2016 he didn't feel much like a citizen anymore. As someone convicted of a felony and on parole, he had lost his right to vote. "I'm trying to be a citizen, I'm trying to do everything I'm supposed to," Solís said. "Yet I can't participate in the most important thing that we Americans hold dear, I can't vote." It was especially painful for him to watch the turbulent 2016 election cycle that ushered in President Donald Trump, and not be able to participate. "It made me feel, I guess, for the first time, not American."
Solís – who is still on parole – regained his right to vote, along with tens of thousands of other formerly incarcerated people on parole after a felony conviction, thanks to a 2018 executive order from Gov. Andrew Cuomo. Now, Cuomo issues conditional pardons to recently released inmates on parole, returning their voting rights. Since then, nearly 64,000 people on supervised release have regained their voting rights, according to the state Department of Corrections and Community Supervision, but Solís would still like to see a statutory change. "I'm ever-grateful to Cuomo for this (executive order)," Solís said. "But it's my opinion that it should definitely be enshrined in the law."
While voting rights and criminal justice advocates applaud Cuomo's 2018 executive order, they say the state still needs to pass legislation that would automatically return someone's right to vote when they are released from prison, without needing proactive action from the governor. With legislative leaders once again committing to passing voting and election reforms in the new legislative session, activists are pushing for this bill to be one of their priorities. 
Legislation would change the state law, which still technically says that people on parole are not allowed to vote, and make Cuomo's executive order permanent, so that it can not be revoked by future governors. "It needs to be something that's permanent on the statute books," said Soffiyah Elijah, executive director of the Alliance of Families for Justice, a support and advocacy group for people impacted by the criminal justice system. "The right to vote should never be held in the hands of an individual." 
When Cuomo signed the executive order, Republicans controlled the state Senate. Among the many voting and criminal justice reform bills that languished under their rule was legislation to return the franchise to people on parole. First introduced in 2009, the bill never made it out of committee in the upper chamber. Like other progressive reforms that failed to move under Republican control, including discrimination protections for transgender people, Cuomo used his authority to enact change that bypassed the state Legislature. "He did what he could do to fix the problem," Nick Encalada-Malinowski, civil rights campaign director at VOCAL-NY, a progressive advocacy organization, said. 
Lawmakers typically have not treated executive orders as a reason not to pass legislation. For example, after Democrats gained control of the state Senate in 2019, they still passed the landmark Gender Expression Non-Discrimination Act, which protects people against discrimination on the basis of gender identity and expression, despite the governor's order.
Voting rights and criminal justice reform advocates said the fact that the law hasn't been changed can lead to confusion for people upon release from prison. "Making it automatic on release takes the ambiguity out of the process, makes it a clear simple rule that when you're out in the community, you can vote," Perry Grossman, a senior staff attorney at the Voting Rights Project at the New York Civil Liberties Union, said. He added that right now, people on parole are the only citizens in New York who don't have the right to vote other than those still in prison. For example, people on probation, those in county jails and anyone with criminal histories not on post-release supervision can vote.
Formerly incarcerated people must also wait for confirmation that they have received their conditional pardon. Although the state Department of Corrections and Community Supervision could not provide an estimate for the average wait time, advocates have said it can take weeks. This is not only an inconvenience when coming up against a deadline to register for an upcoming election: Attempting to register to vote before that pardon comes through is a crime and a parole violation, which could send people back to prison. "I recognized that if I tried to vote and this was fake, I was going back to jail," Solís said of when he received his conditional pardon in the mail. "When you're on post-release supervision, everything you do in life, you do it with fear because anything can get you thrown in jail."
Frantz Michel, 50, of Brooklyn spent 15 years in prison when he wasn't able to vote. He said he came to realize how broken the criminal justice system is during his incarceration when he saw that nearly everyone was Black or brown, including him. "Once you get to start to understand that, the only way that that could be repaired is if you exercise your right to vote," Michel said. "You exercise your right to try to make a difference and try to make a change." But when he was first released in 2016, he couldn't do that, preventing him from trying to effect change that would reform a system that had so negatively impacted him and others like him.
Michel's and Solís' excitement about engaging civically upon their release is common among formerly incarcerated people. "People texted me, 'Julio man, I've voted for the first time' while they were on parole – it's a good feeling," Julio Medina, executive director of Exodus Transitional Community, a reentry support organization, said of people regaining their voting rights. "And then the text messages with everyone, kind of on a loop, like 'Hey, did you vote? Hey, did you vote?'" 
But even now, many people aren't aware of their rights and advocates charge that the state does not do enough to ensure that once people are released from prison, they have the resources they need to register. "Every single time we (did) outdoor voter registration, we encountered countless people who thought they couldn't register to vote because they had a previous conviction, or that they were on parole," Elijah said. She and other activists hope that changing the law will make it crystal clear that anyone who is a citizen and not in prison is allowed to vote, clearing up any lasting confusion. The bill returning voting rights to people on parole also includes education requirements for the state, as well as requirements that incarcerated people are not only made aware of their rights both before and after their sentence, but that they are provided with the materials to register to vote. According to a spokesperson for the state Department of Corrections and Community Supervision, parole officers are currently required to provide a copy of the pardon certificate from the governor as well as voter registration forms.
The law that prevents people on parole from voting has roots in the Jim Crow era, when the state approved a constitutional amendment requiring that the state Legislature pass laws to prevent people with criminal convictions from voting. This happened in 1874, and according to a 2010 report from the Brennan Center for Justice, little has changed in the state since that amendment – the state constitution still contained the same language, people in prison still couldn't vote and the law still disenfranchised people on parole. That continues to be true a decade after that report came out. "When you think about the origins of the denial of the right to vote in the first place, which were the vestiges of attempts to disenfranchise people of African descent who were enslaved in this country, there's no reason to continue to bolster any vestiges of that system," Elijah said.
State lawmakers and legislative leaders have expressed a commitment to passing new election and voting reform measures to continue building on the work they started in 2019. A package of election reform bills was one of the first pieces of business the state Senate took up at the start of the new session this year. Encalada-Malinowski said he was hoping to see legislation reenfranchising people on parole passed as part of that first package, and that he finds it disappointing that it still hasn't passed even after two years of Democratic control. "It's confounding to me that as we spend so much time talking about civics and voting and democracy, it's hypocritical to say that those things are important while intentionally disenfranchising people," Encalada-Malinowski said.
That initial package of election reforms were focused entirely on absentee and mail-in voting without touching on other reforms lawmakers have spoken about like making changes to early voting. In a statement, a spokesperson for the Senate majority said the chamber "will certainly be doing more voting legislation soon." And Grossman expressed optimism that 2021 will be the year the legislation finally moves. "I think that there's a heightened awareness of the racial justice implications of this," Grossman said. "We've heard good things coming out of the legislators we've talked to, so I'm hoping it moves in the next month or two."
Right now, the bill has been reintroduced by state Sen. Leroy Comrie of Queens in his chamber. "I think I think we're in a good position to get it passed this year, Comrie said. The Assembly version sponsored by Assembly Member Danny O'Donnell from Manhattan is still awaiting a bill number, according to a spokesperson, who said the bill is a top priority for him this year as well.