New York State
The House challengers everybody's going to be talking about
Meet the next round of young upstarts taking on Congress from the left.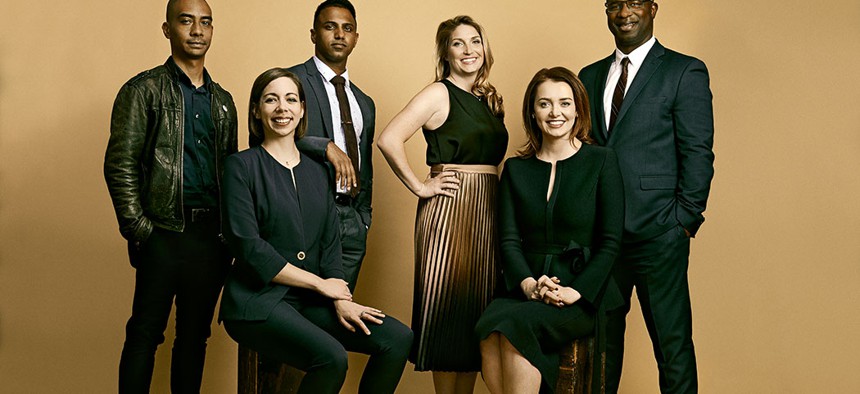 Do you know how hard it is to get six congressional candidates in a room together on one week's notice?
Honestly, it was pretty easy.
We suggested a Wednesday afternoon for a photo shoot, and they all made it work, within hours of the request. To say this would have been difficult with sitting members of Congress is an understatement. You'd have to tell them there's 60% off at Brooks Brothers – or at least promise that it would be aired on CNN.
But these hungry young congressional challengers know that you don't beat a multiterm incumbent in a primary by just sitting at home and tweeting. You have to go to photo shoots and tweet from there too. All of them hope to oust sitting members of Congress, which puts them in the odd position of being noteworthy mainly for whom they're running against. 
There's Jamaal Bowman, taking on House Foreign Affairs Committee Chairman Eliot Engel, and Lindsey Boylan, running against Judiciary Committee Chairman Jerrold Nadler. Lauren Ashcraft is challenging acting Oversight and Government Reform Committee Chairwoman Carolyn Maloney, and Melanie D'Arrigo is taking on Rep. Thomas Suozzi, while Mel Gagarin wants to take down Rep. Grace Meng and Shaniyat Chowdhury is challenging Rep. Gregory Meeks, who chairs the Queens County Democratic Party.
They're just six of the more than three-dozen candidates taking on New York City congressional incumbents this cycle. But, more so than most others, they have all mimicked Rep. Alexandria Ocasio-Cortez's strategy of promoting progressive generational change – and they're already gaining momentum.
AOC's win over then-Rep. Joseph Crowley in the 2018 Democratic primary proved that a younger, more exciting candidate can unseat an older, blander one by challenging from the left. Crowley's loss showed that even the most powerful incumbents – like the fourth-ranking House Democrat and Meeks' predecessor as Queens party boss – could be vulnerable.
The dramatic upset, and a number of successful progressive challenges in New York state Senate races, have induced more first-time candidates to run and infused their campaigns with hope. As the six insurgent candidates wriggled in front of the camera, D'Arrigo's husband, Doug, cracked an optimistic joke. "Just a photo shoot between future co-workers!"
Google "the next AOC" and you'll find endless examples of journalists hunting for and anointing successors to the 30-year-old member of the Democratic Socialists of America. Less than a year into Ocasio-Cortez's first term, it has become a tired cliche – the political equivalent of calling any dunking high school student the next LeBron James. "I've had that article written about me like five times now!" Boylan said with a laugh.
But the aspirants don't mind the comparison – most called her an inspiration. Bowman said she "opened the floodgates" for new people running for office. Chowdhury was even a lead organizer on her congressional campaign. Brand New Congress, the political action committee that helped elect Ocasio-Cortez, is backing Ashcraft, Chowdhury and Bowman. Another progressive PAC associated with Ocasio-Cortez, Justice Democrats, is also backing Bowman. Ashcraft, Chowdhury and Gagarin are all members of the Democratic Socialists of America.
There's no recipe for an Ocasio-Cortesian victory – one cup camera-ready charisma, one lump of leftism and a dash of hustle? – but these candidates have the right taste. They're all from districts at least partly in New York City, and they're all running to the left of Democratic incumbents. They're mostly first-time candidates, except for Gagarin's New York City Council run a decade ago. All are younger than their opponents, and all would represent demographic change, by either race or gender. None are white men.
Biographically, however, some of the candidates resemble their pioneer more than others. Chowdhury matches Ocasio-Cortez's profile best, as a fellow 20-something, DSA member and bartender taking on the boss of the Queens Democratic Party. But not everyone fits the mold so obviously. D'Arrigo is a white Long Island mom who used to consult on health care and nutrition before Donald Trump's win awakened the activist within her. Ashcraft has only been in the DSA since earlier this year, and she just quit her job at JPMorgan Chase & Co. Until last year, Boylan worked not for AOC, but AMC, Gov. Andrew M. Cuomo, the centrist nemesis of his party's left wing. Chowdhury, on the other end of the spectrum, wasn't even a Democrat in 2016 and voted for Green Party nominee Jill Stein.
Nor are these AOC wannabes the only congressional challengers with the potential to disrupt the usually sleepy congressional primaries next year. There are 13 members of Congress representing New York City and all but Rep. José E. Serrano are running for reelection. Some 68 people have filed to run with the Federal Election Commission for those seats – a glut of candidates unprecedented in recent history. While this could change before Election Day, none of the candidates, except Chowdhury, currently has the luxury of a head-to-head race against the incumbent.
Boylan, for instance, has to contend with three other challengers, including Holly Lynch, a former advertising executive for social justice-oriented brands. As of Sept. 30, Nadler had raised $860,000 in this cycle, Boylan had raised $420,000 from individual donors and Lynch had raised $31,000 from individuals – which does not count contributions from both challengers to their own campaigns, including substantial sums by Lynch.
Bowman too has to contend with Andom Ghebreghiorgis, a democratic socialist special education teacher who is earning some left-leaning endorsements, and Sammy Ravelo, a veteran of the U.S. Navy and the NYPD.
These half-dozen candidates aren't the only top-tier insurgents in town. Adem Bunkeddeko, for example, almost toppled Rep. Yvette Clarke in Brooklyn in 2018. He's running again, but this time contending with three more first-time candidates.
More challengers does not necessarily increase the likelihood that the incumbent will lose, since too many challengers could split the anti-incumbent vote. Defeating a sitting member of Congress in a primary is extremely difficult, and rare. Of the 176 Democratic House incumbents running last year, just two lost in primaries. And the opponents of these six insurgents aren't pushovers. Good luck to Boylan, running against Nadler as he helps impeach the least popular man in New York City. Good luck to Chowdhury, taking on Meeks, the party boss, who seems to have a standing invitation to slam Trump on CNN. And good luck to Gagarin, challenging Meng, a Democratic National Committee vice chairwoman and the first Chinese American to represent a district with more than 40% Asian residents.
And that's not to mention the massive fundraising advantage that incumbents enjoy. In the most extreme example, Meng has 70 times the cash on hand that Gagarin does. Chowdhury hasn't yet reported raising a cent.
As part of their progressive reformer ethos, each of the candidates is pledging not to accept contributions from certain groups of donors. It's a low-risk strategy, since real estate developers, fossil fuel companies and corporate political action committees aren't interested in long shot left-leaning insurgents. "I can't imagine that any corporate PAC would want to (donate), because of everything I've said on the record and what I represent," Ashcraft said. 
So why the public pledge? "Just in case," she said with a laugh. "It's saving my campaign the stamp of sending that check back."
But, of course, these campaigns aren't just trying to win in June; their hope is to disrupt the system. They're part of a movement that they hope could become as powerful within the Democratic Party as the religious right or the tea party have been among Republicans. Even if they lose, pulling the incumbents leftward could be considered a victory. Their overarching goals include less corporate influence over policymaking and big social investments, such as "Medicare for All" and the "Green New Deal."
Now they're working together toward those goals. D'Arrigo told City & State that she talks often with Ashcraft, Boylan, Chowdhury and Gagarin via text, Twitter and Slack. The day after the Nov. 5 election, the five of them released a joint proposal for a bill that would require candidates to disclose corporate PAC donations more readily, including before votes. (D'Arrigo said they've invited Bowman, but he's not big on social media. Bowman's campaign said he supports the proposal too.)
"I suspect you'll see a lot more from all of us as the election goes on," D'Arrigo said. "It's all about big organizing."
Progressive insurgency is having a moment in the New York City area, fueled by discontent with business as usual, embodied by the rapid growth of grassroots groups that defeated Amazon's proposed second headquarters in Queens and the civil disobedience against aggressive policing of fare evasion. Maybe 2020 will see more than two Democratic House incumbents lose their primaries.
Lindsey Boylan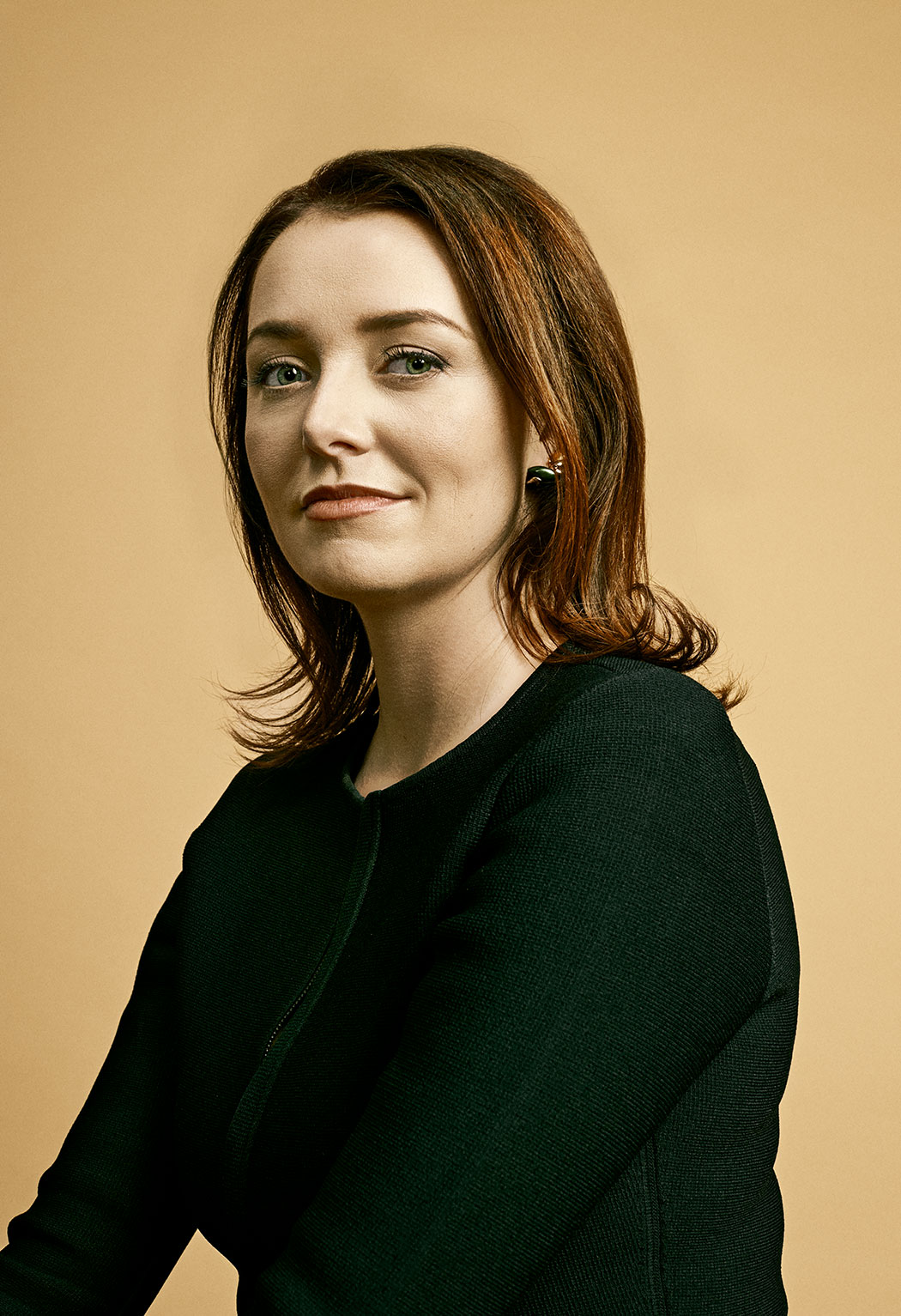 District 10: West Side of Manhattan and parts of Southern Brooklyn
Opponents: Rep. Jerrold Nadler, Holly Lynch, Jonathan Herzog, Darryl Hendricks
Age: 35
Home: West Chelsea, for six years, with her husband and daughter
Last occupation: Deputy secretary for economic development and special adviser to Gov. Andrew Cuomo, until October 2018
Early endorsements: None yet
Political inspirations: "Bella Abzug, who was the last woman to lead this district, 50 years ago," Jane Jacobs, Georgia Rep. Lucy McBath
Political identification: "Progressive and a lifelong Democrat. I'm a liberal, but I'd like to own the progressive title."
2016 presidential primary vote: Couldn't vote – was still registered back home in New Mexico
2016 presidential general vote: Hillary Clinton
Top priority in Congress: Mental health, climate change and housing. "I can't not focus on housing day one.Everything from NYCHA to the housing issues that we see manifested in homelessness to affordability to workforce housing."
Why are you running against Nadler? "Ultimately, it's not about him at all. It's about the change we need to see. We need that kind of active leadership. We can't have that kind of passive, tacit stamp of approval leadership that has led us to where we are right now. Nor can we have the kind of politicians that get to where they are because they make compromises to get a leadership position."
What are your qualifications? "I'm a lifelong public servant who helped secure hundreds of millions of dollars for underfunded public housing in New York when Congress failed to act. … I was a strong advocate for passing paid family leave, and I helped lead the fight for a $15 minimum wage in New York. I also led the state's efforts to provide assistance for Puerto Rico after Hurricane Maria."
Declining any kind of donations? "I'm not taking any fossil fuel money," or from corporate PACs. 
Mel Gagarin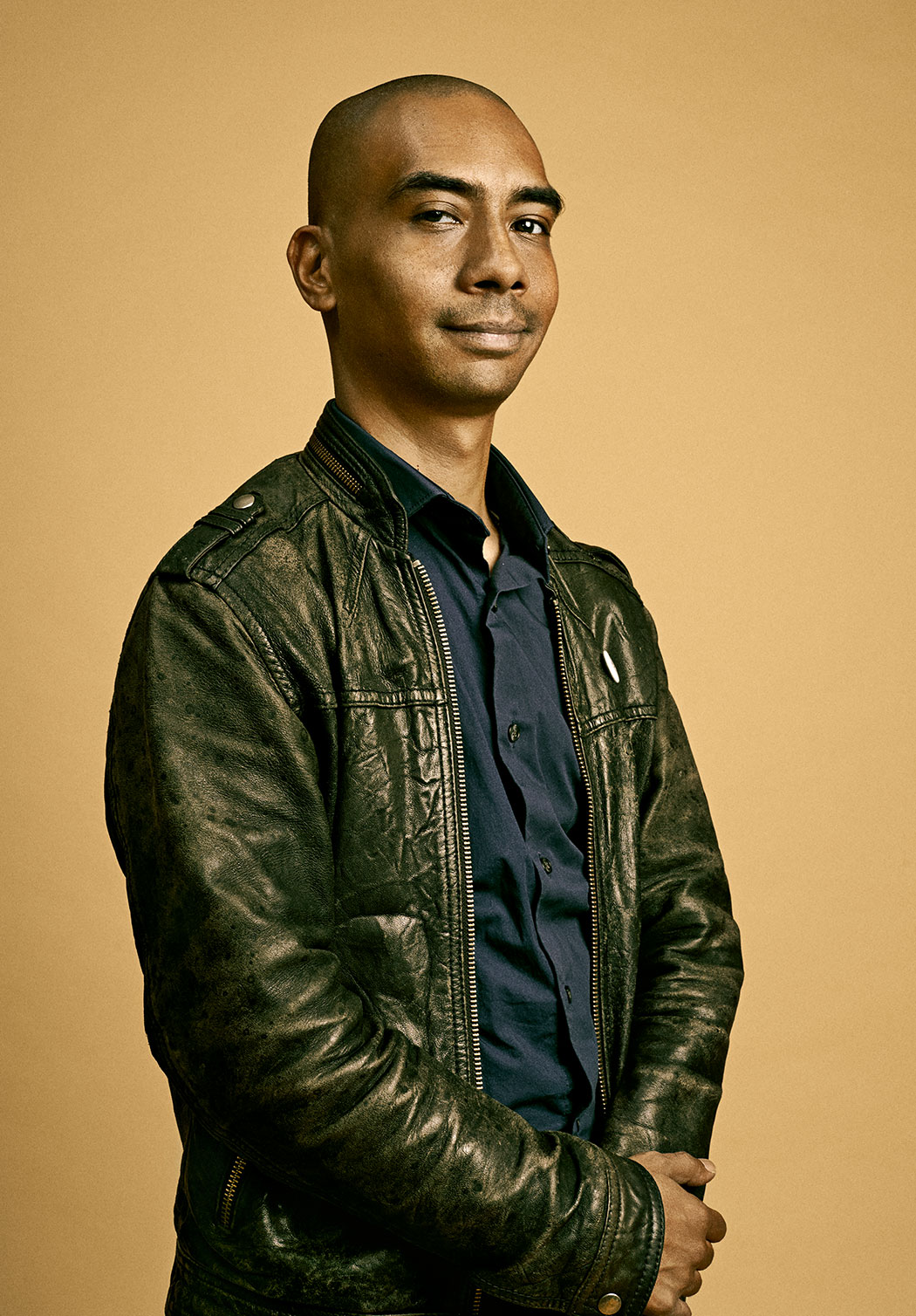 District 6: Central and Northeast Queens
Opponents: Rep. Grace Meng, Sandra Choi, Matthew DiBono
Age: 37
Home: Kew Gardens, for 14 years, with his wife and three kids
Occupation: Stay-at-home dad and online master's of public administration student at American University. Previously senior associate of public affairs at College & Community Fellowship, a nonprofit that supports educating incarcerated women.
Early endorsements: Our Progressive Future
Political inspirations: Bernie Sanders, Alexandria Ocasio-Cortez, Tiffany Cabán
Political identification: Democratic socialist, progressive
2016 presidential primary vote: Bernie Sanders
2016 presidential general vote: "The Democrat at the top of the ticket."
Top priority in Congress: "The Homes Guarantee is one of those issues that feels really near and dear to me. Wanting to see us finally be able to tackle homelessness in a very serious way. We're certainly a country that can afford it."
Why are you running against Meng? "When I talk about how the party has gone astray, and I think that a lot of that involves the way that corporations have been able to set the agenda. And I don't think that she escapes that. … We can't afford to have Democrats that are going to run to the middle and play it safe, side with Republicans. And it's not that I'm opposed to bipartisanship, but what does it get you when that bipartisanship has always been compromising Democratic values?"
What are your qualifications? "I've worked for the National Foundation for Women Legislators, New York state Sen. Jose Serrano, U.S. Congressman Anthony Weiner as a special assistant, the NAACP Legal Defense Fund, a short stint at Planned Parenthood of New York City, and College & Community Fellowship working at the intersection of higher education, criminal justice reform and women's rights."
Declining any kind of donations? "I'm not taking any money from the fossil fuel industry. I just signed the Code Pink pledge not to take money from weapons manufacturers. I'm not taking money from corporate PACs. I'm not taking money from the real estate industry."
Melanie D'Arrigo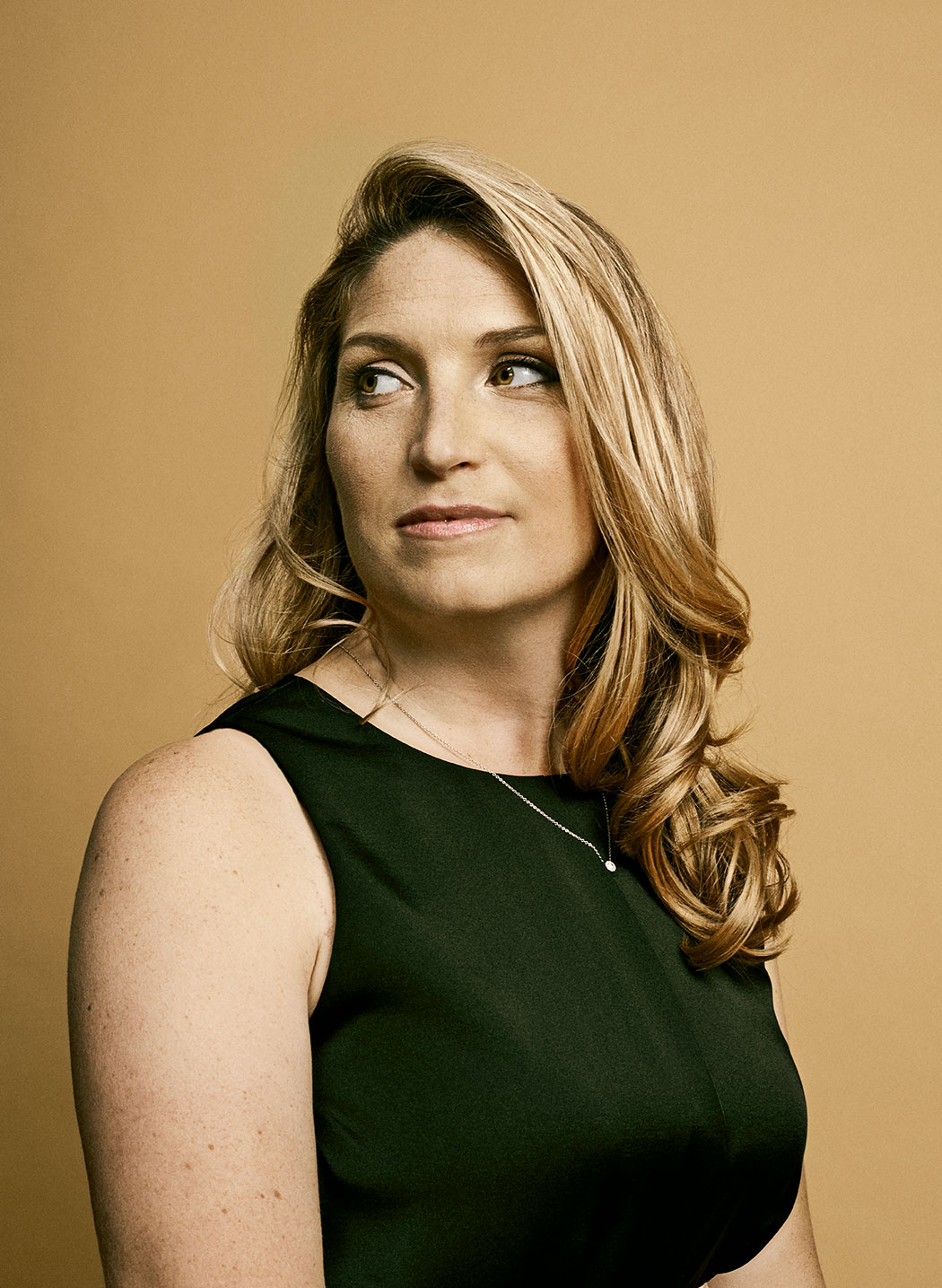 District 3: Northern Nassau County, parts of Suffolk County and Northeast Queens
Opponents: Rep. Thomas Suozzi, Michael Weinstock, Joshua Sauberman
Age: 38
Home: Port Washington, for five years, with her husband and three kids
Previous occupation: Health and nutrition specialist, building well-being programs for families and organizations
Early endorsements:Our Progressive Future
Political inspirations: Stacey Abrams, Elizabeth Warren, Bernie Sanders, Alexandria Ocasio-Cortez, Kirsten Gillibrand
Political identification: "I tend to use the word progressive. It embodies a little bit more of the issues to me. I think being a progressive means looking at a complete system."
2016 presidential primary vote: "Do I have to say that? … I did vote for Hillary. I went to Barnard, an all-girls school."
2016 presidential general vote: Hillary Clinton
Top priority in Congress: "Getting rid of dark money in politics so we can start legislating on behalf of Americans and not corporations. … Corporate influence over politicians is the biggest impediment to fixing much of what's broken in our system."
Why are you running against Suozzi? "I was very focused on electing as many Democrats as I could (in 2018). I even handed out palm cards for Tom Suozzi. … When I started doing more research, I realized that he didn't really represent me. … He's very weak on immigration. … He doesn't support a Medicare option that would provide health insurance for all people. … Someone had to run against him."
What are your qualifications? "I'm a woman. I'm a mom. I'm a member of my community. … Anyone whose heart is in it, anyone who's in this fight to help people, to help all of us, to lift us all up – that's the right person for the job."
Declining any kind of donations? "I'm not taking any corporate donations. I'm not taking any fossil fuel money. We're relying on mostly small donations."
Jamaal Bowman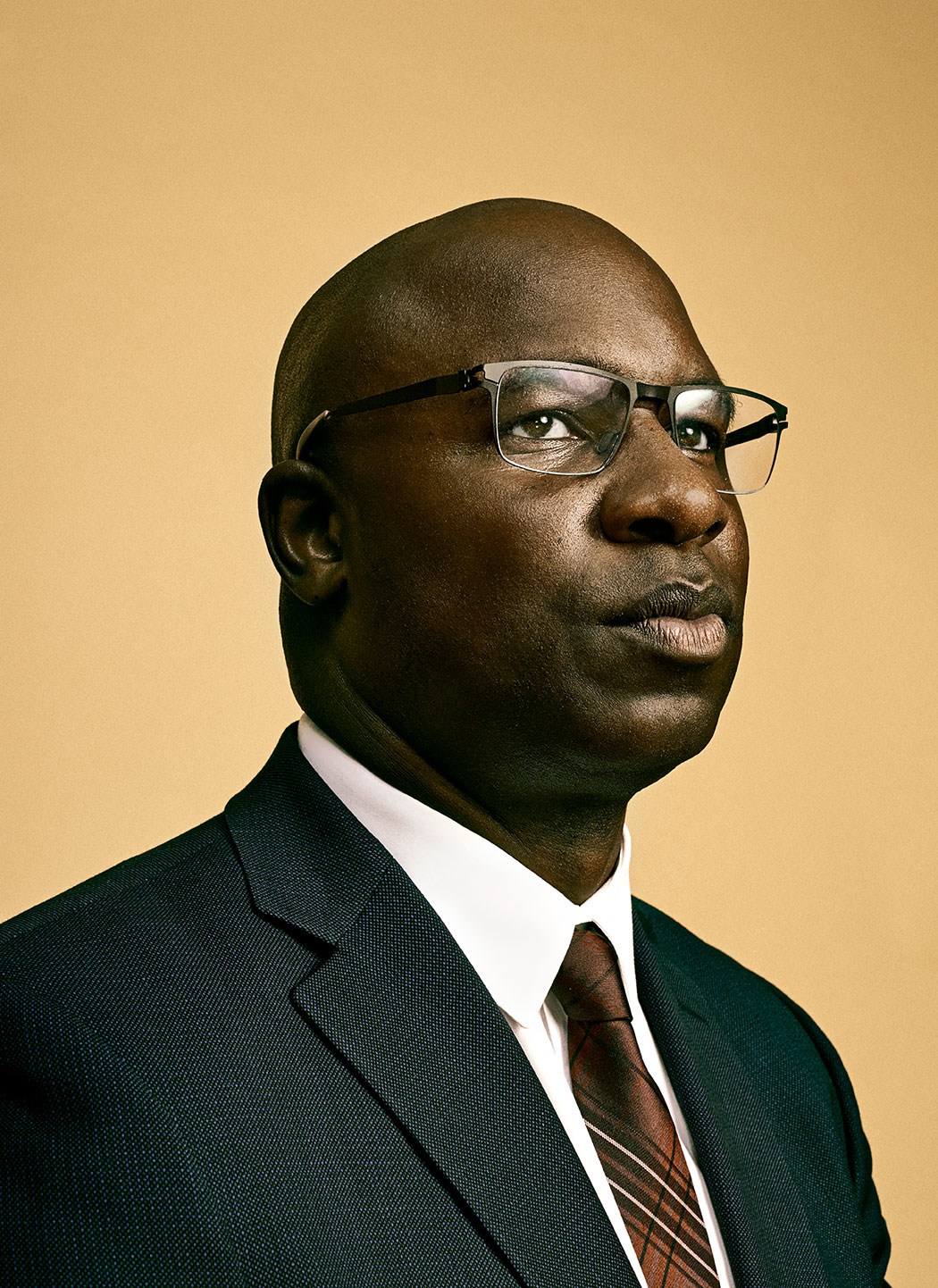 District 16: Northern Bronx and southern Westchester County
Opponents: Rep. Eliot Engel, Andom Ghebreghiorgis, Samuel Ravelo
Age: 43
Home: Yonkers, for seven years, with his wife and three children
Occupation: Principal at Cornerstone Academy for Social Action in the Bronx
Early endorsements: Justice Democrats, Brand New Congress, Blue America, former gubernatorial candidates Cynthia Nixon and Zephyr Teachout, education activist Diane Ravitch
Political inspirations: Rep. Maxine Waters, Ralph Nader, Rep. Pramila Jayapal, Bernie Sanders, Alexandria Ocasio-Cortez and "The Squad" 
Political identification: "As an educator. As an American. As a human being. As a father. As a husband. As a person who cares about other people. … So I don't subscribe to labels. I care about people, I care about humanity. And I want to put forth an agenda that taps into that."
2016 presidential primary vote: "I refuse to say." (His campaign later confirmed he was a registered independent and couldn't vote.)
2016 presidential general vote: Hillary Clinton
Top priority in Congress: "To build a movement to engage communities and individuals that have been historically ignored or historically disenfranchised. In terms of policy topics, obviously, public education is a huge focus for me with a specific focus on early childhood education. We also need to focus on housing. In the wealthiest country in the world, we shouldn't have anyone homeless at all."
Why are you running against Engel?: "The tipping point for me was 2017-2018 when 34 children died within the K-12 school system in the Bronx, and 17 of those children died via suicide. That same year, the Parkland shooting occurred. And I didn't really hear anything from our politicians except thoughts and prayers. … And Eliot Engel hasn't shown the leadership in building a movement that we need."
What are your qualifications? "I'm a middle school principal. And I've had many people tell me, if you can run a middle school in the Bronx, Congress should be a piece of cake. The ability and the need to build relationships with families and community members and community-based organizations to meet the holistic needs of children in the community is something I've been doing for the last 20 years."
Declining any kind of donations? "We're not taking any money from real estate PACs, any corporate PACs at all. Only individual contributions."
Shaniyat Chowdhury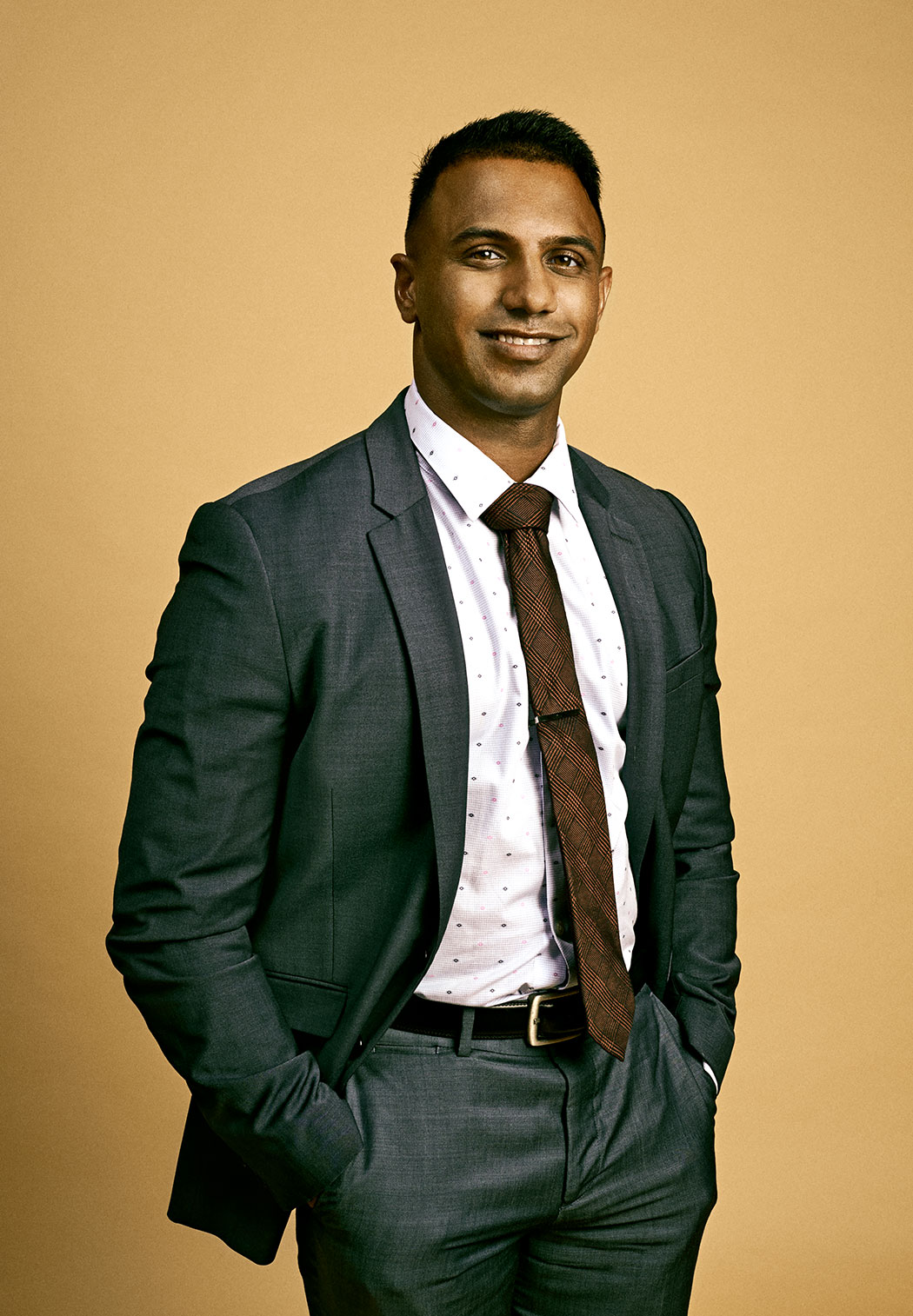 District 5: Southeast Queens and southwestern Nassau County
Opponents: Rep. Gregory Meeks
Age: 27
Home: South Jamaica Houses, for the past eight years, with family
Occupation: Bartender, Terraza 7
Early endorsements: Brand New Congress, Blue America, South Jamaica Resident Green Committee
Political inspirations: Bernie Sanders, Malcolm X, Muhammad Ali, J. Cole, Kendrick Lamar
Political terms: "I'm not afraid of being called a socialist. I'm anti-capitalist, that's for sure. But I do identify as a Democrat, I just think that we could definitely do better as a party."
2016 presidential primary vote: N/A, was registered independent
2016 presidential general vote: Jill Stein
Top priority in Congress: "Breaking up big banks, taking money out of politics and making sure everyone has free homes."
Why are you running against Meeks? "He's been representing the district for over 20 years. Being one of the most corrupt Congress members (according to Citizens for Responsibility and Ethics in Washington) has a lot to do with where he's taken money from. … We want a working-class agenda for District 5 and not for the real estate and finance industries."
What are your qualifications? "I interned and worked in the New York state Assembly as a legislative aide to Assemblywoman Latrice Walker. I'm also a United States Marine, so I served my country. I'm more than capable of serving my district. I'm an organizer and an activist. I'm also an educator. I've also done a couple campaigns, the most notable one was Alexandria Ocasio-Cortez."
Declining any kind of donations? "No real estate. No Wall Street money. No big bank money. No big money whatsoever."
Lauren Ashcraft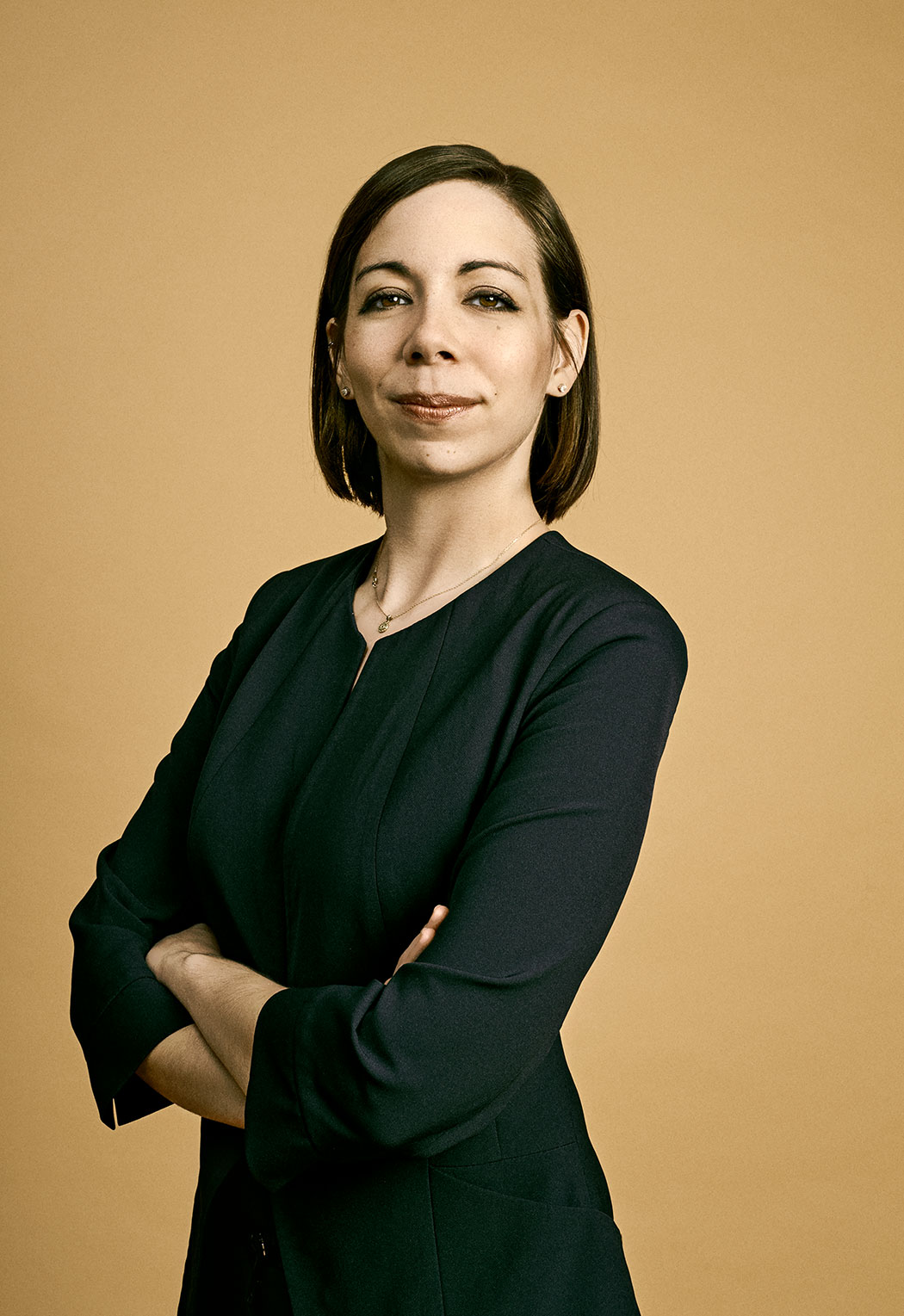 District 12: East Side of Manhattan, Long Island City and southern Astoria, Queens, and Greenpoint, Brooklyn
Opponents: Rep. Carolyn Maloney, Erica Vladimer, Peter Harrison, Suraj Patel
Age: 30
Home: Moved to Long Island City from Turtle Bay in May 2019, with her partner and two rescue cats
Occupation: Director of stewardship at Middle Collegiate Church and stand-up comedian. Previously, project manager at JPMorgan Chase & Co., through October 2019.
Early endorsements: Brand New Congress, YoungPAC, Forward Thinking Democracy
Political inspirations: Jacqui Lewis, pastor at Middle Collegiate Church, and Bernie Sanders, who "turned me into the Democratic Socialist that I am."
Political terms: Democratic Socialist, (DSA member since spring 2019), "And I guess I am a progressive, but I feel that word has been co-opted and doesn't really carry the same weight that it used to."
2016 presidential primary vote: "I would have voted for Bernie, but was one of the people that didn't realize you had to change your registration (to Democrat) a really long time before the primary."
2016 presidential general vote: Hillary Clinton
Top priority in Congress: "It's absolutely imperative that we get big money out of politics. I absolutely would love an end goal of public financing of federal elections. But in the meantime, I had an idea for a tax credit that you could check a box on your tax returns and would be eligible for a federal tax credit that you could use for federal elections to donate to campaigns that inspire you."
Why are you running against Maloney? "District 12 in particular is a very physical representation of the inequality in our society. … And I'm fighting to get to the root of that problem, which is to get big money out of politics, so that representatives listen to the people and that's their only influence."
What are your qualifications? "My feeling on what qualifies someone to run for office is that they understand (the) issues that their community faces – that they're passionate about changing and standing up for their community and being a vocal advocate."
Declining any kind of donations? "I am not accepting corporate or super PAC money, and I'm also not accepting fossil fuel money. … I am a former banking industry employee, and so senior executives and CEOs of the banking industry – like the executive board, etc., those donations would be returned as well."
Correction: Mel Gagarin has not been endorsed by Brand New Congress as of Nov. 11.
Clarification: This story has been updated to mention that Lindsey Boylan will not take money from corporate PACs, and clarifies how long Lauren Ashcraft has lived in her district.