Campaigns & Elections
It's crowded in the race for the City Council District 7 seat
A diverse set of candidates want to lead the Upper Manhattan district struggling to provide affordable housing.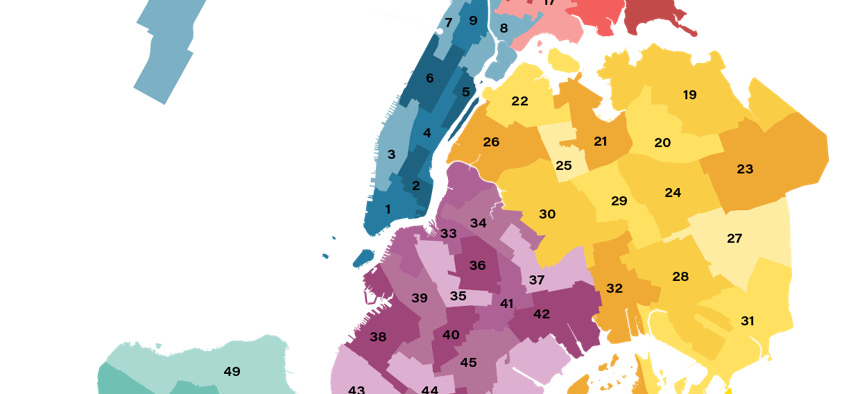 Trying to keep track of all the City Council races? Check out our dedicated Council Countdown section. We've partnered with City Limits, Gotham Gazette, and the Queens Daily Eagle for top notch local election coverage, organized by borough. Don't waste any more time, get informed now.
New York City Council Member Mark Levine, who represents District 7, was made for the coronavirus moment. Dubbed "the Anthony Fauci of the New York City Council" by then-Council Member Ritchie Torres, Levine became an unlikely high-profile pandemic leader, advocating for policies like the closing of restaurants and bars, and the release of racial disparity data on the impact of the pandemic. He recovered from COVID-19, clashed publicly with the mayor on coronavirus policies and is now spreading awareness of vaccine appointment availability on Twitter, recently endorsing the Johnson & Johnson vaccine. 
According to the city Campaign Finance Board, 15 candidates are running in the June 22 primary to replace Levine, who is term-limited and running for Manhattan borough president. Several Democrats have garnered significant funds and political momentum so far. Stacy Lynch, a former aide to New York City Mayor Bill de Blasio, and tenants' rights attorney Shaun Abreu both bring substantial political connections to the race. Drag performer Marti Allen-Cummings is running as a progressive reformer, has been endorsed by insurgent state lawmakers who are pushing Albany further left and has raised more than $80,000, outpacing everyone else in the race. Nonprofit executive Dan Cohen is third in fundraising with about $60,000 and has aligned himself with the progressive left as well.
As is the case across the city, the winner will serve a shortened two-year term, instead of four years, due to redistricting. District 7 is deep blue, and the winner of the Democratic primary is almost certain to go on to win the general election in November.
Levine leaves behind his high-profile legacy and a district struggling to recover from the pandemic as it faces an affordable housing crisis. District 7, located in northern Manhattan and comprising Manhattan Valley, Manhattanville, Morningside Heights, Washington Heights and Hamilton Heights, covers parts of the Upper West Side and stretches into Harlem. Within its neighborhoods is great socioeconomic disparity. More than a quarter of the district is Black, and almost half is Hispanic, according to 2012 U.S. Census data. Languages as diverse as French Creole, Hebrew and Korean are spoken there. Of the 240,000 people living there, roughly 125,000 are English speakers. An ongoing affordable housing crisis is exacerbated by the sprawl of Columbia University, also located in District 7, as it overtakes more property for dormitory housing and other institutional needs.
Assembly Member Daniel O'Donnell, whose Assembly District 69 overlaps with City Council District 7, said he believes the housing crisis in the area is severe, and hopes the recently approved $212 billion state budget can provide support. "The median asking rent has gone up significantly because of (Columbia University)," O'Donnell said regarding the need for rent stabilization in District 7. "When you live somewhere where there's a balance between institutional people and neighborhood people, upsetting that balance creates a lot of problems," he added.
According to data published by Manhattan Community Board 7, whose jurisdiction overlaps with District 7, almost half of low-income households in the district were categorized as "severely rent burdened" in 2018.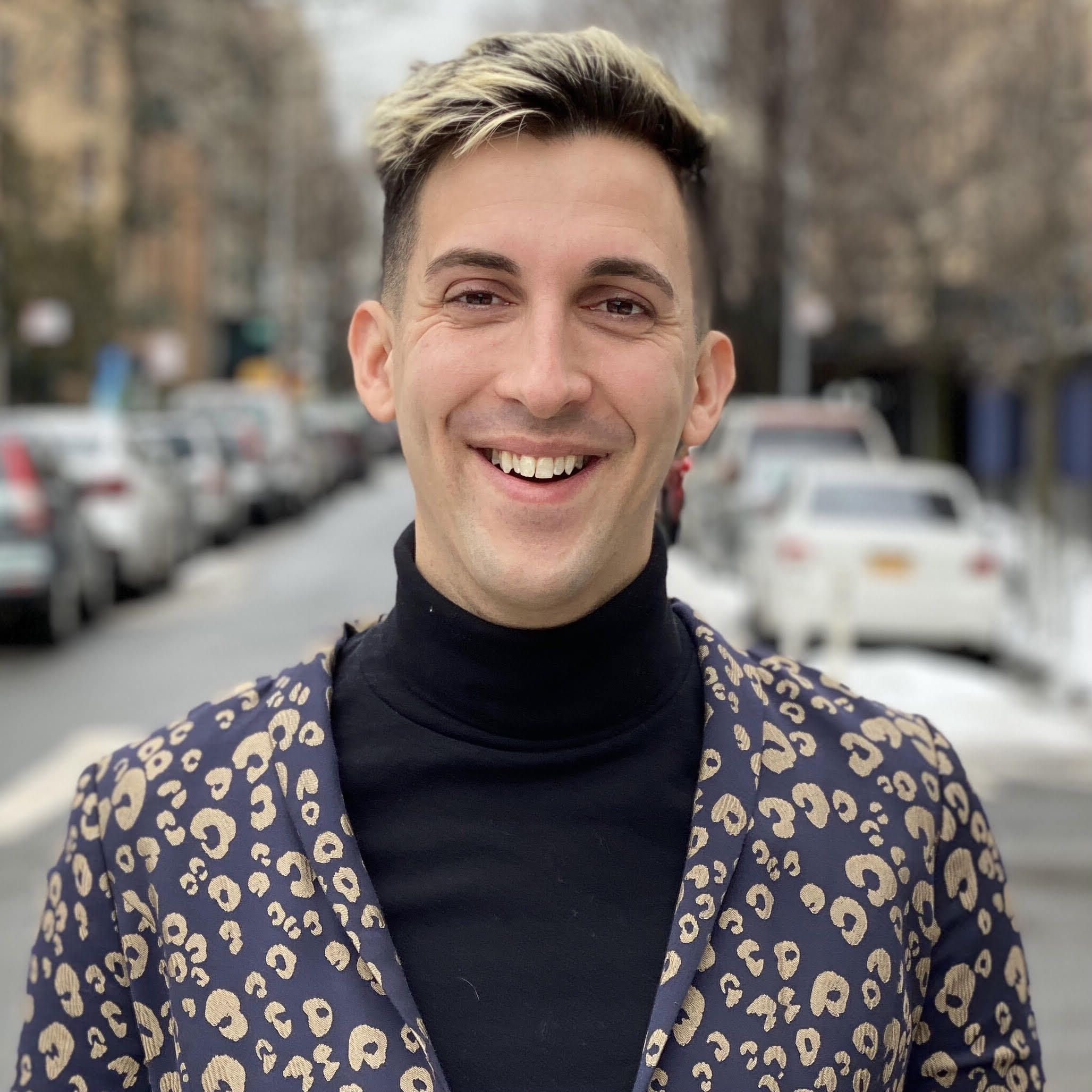 Although other areas of the city have seen much higher eviction rates, hundreds of District 7 residents have had eviction notices filed against them despite the statewide moratorium, according to an analysis from ABC7 New York. The effect of the pandemic on District 7 has been immense, and many residents are struggling to move forward even as larger society is rapidly getting vaccinated. In Manhattan, almost 70% of white people are vaccinated, while other groups exhibit much lower numbers, with the African American population at 10.7% and the Asian American population at 18.5%. The Latino population vaccination rate stands at 19.7%. "This district is very economically, racially, education level, technologically competent, diverse. … We have parts of the district that are much older. … If they have a kid or a grandkid to make an appointment for them, but otherwise they aren't necessarily competent in the skills necessary to get an appointment," said Paula Diamond Román, a district leader of the Assembly District 69 Democratic club Broadway Democrats.
Román noted that many of the District 7 candidates vying for its City Council seat are "running against the man." Representation in the district has fluctuated in recent elections. Levine, a white, Jewish man, has been the City Council member for the district for seven years. His predecessor Robert Jackson, a Black man who is now New York's first Muslim state senator, held the council seat from 2002 to 2013.
Levine has endorsed Abreu, joining other powerful electeds, including Rep. Adriano Espaillat and Rep. Ritchie Torres. Abreu, the son of Dominican immigrants, has spent his life living between Washington Heights and Manhattan Valley, including while attending Columbia. His campaign focuses on three basic necessities: housing, education and food security. "I came home from school one day to find my mom holding an eviction notice at our kitchen table. Now I'm a tenants' rights attorney," Abreu said. "There's a lot of super talls coming into the neighborhood … (and) out of context luxury development that … doesn't serve the needs of the residents of District 7, particularly in Morningside Heights and West Harlem. We need contextual zoning," Abreu said.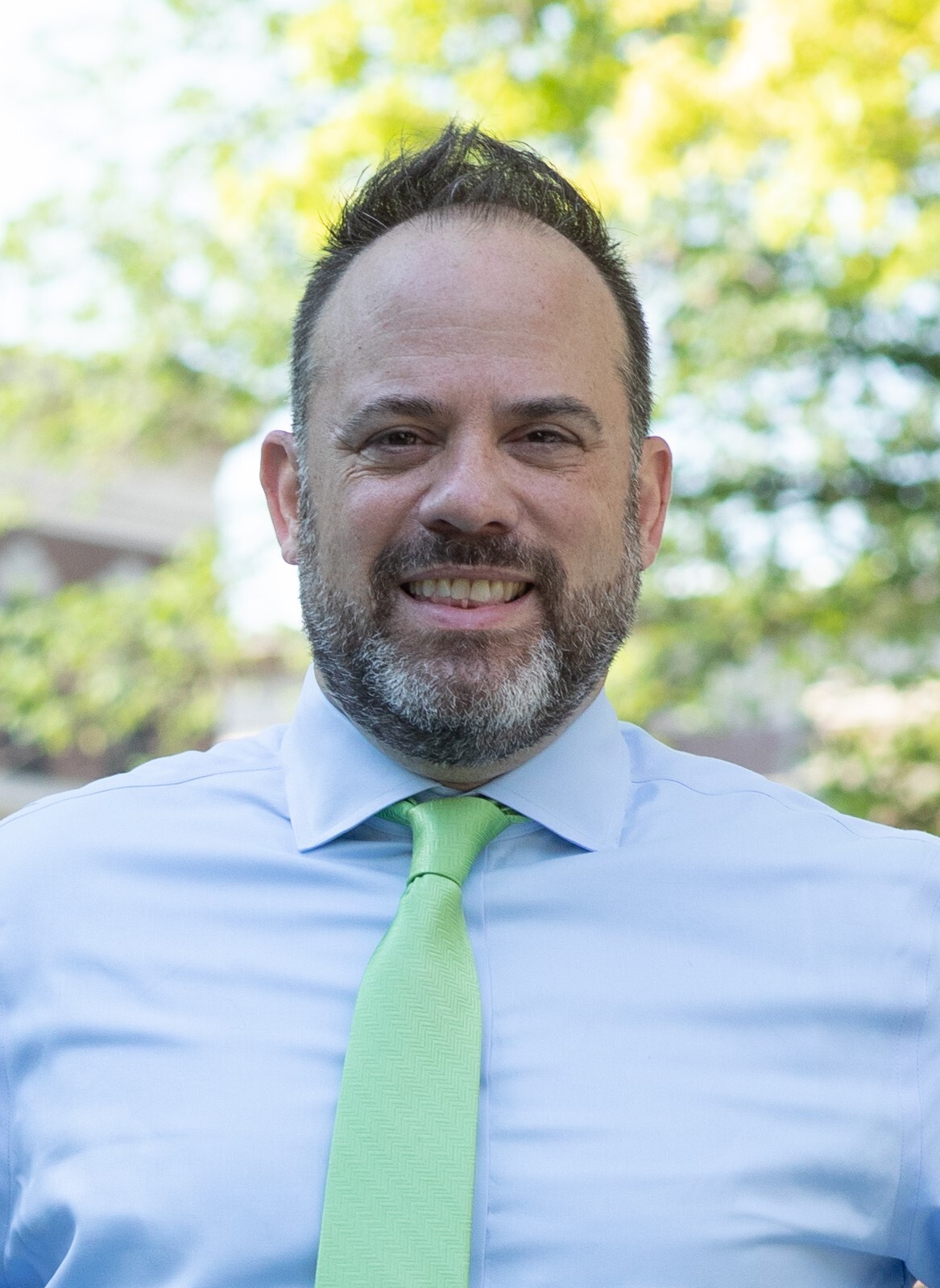 Abreu has also been endorsed by the United Auto Workers union, building service workers union 32BJ SEIU and the Jim Owles Liberal Democratic Club. He's second in fundraising, having brought in about $76,000, just a few thousand dollars behind Allen-Cummings.
Lynch trails Abreu in fundraising, but not in political connections. The Harlem resident founded the Daughters of the Movement group, which advocates for Black women. She's the daughter of influential political consultant William "Bill" Lynch Jr. "You wake up in the morning and walk downstairs and sometimes Hillary Clinton is in your living room," Lynch said of her political upbringing.
Lynch, who worked for de Blasio, hopes to create a liaison position in her office that focuses on housing issues, and she emphasized the need to extend the eviction moratorium. "My goal … is to come in and address how Columbia (University) and some other institutions can be better neighbors," she said. She has also proposed setting up an independent office that oversees workplace sexual harassment complaints. 
Lynch has received endorsements from heavyweights like the health care workers union 1199SEIU, the city teachers union and the school administrators union. She's fifth in fundraising, with about $36,000.
A few candidates have distinguished themselves as progressive reformers in District 7, campaigning on bringing new voices to the council. Maria Ordoñez, a Latina organizer and Columbia University student, is the youngest candidate in the race at 21 years old. She has lived in West Harlem for her entire life and is a member of the Democratic Socialists of America. She has brought in about $33,000, placing her sixth in the field.
Allen-Cummings has received the lion's share of the progressive endorsements, including from state Sens. Julia Salazar and Alessandra Biaggi, Assembly Member Yuh-Line Niou and actor Billy Porter. Allen-Cummings' activism on Manhattan Community Board 9 and the New York City Nightlife Advisory Board was ignited by their experiences as a drag performer after moving to New York City 13 years ago.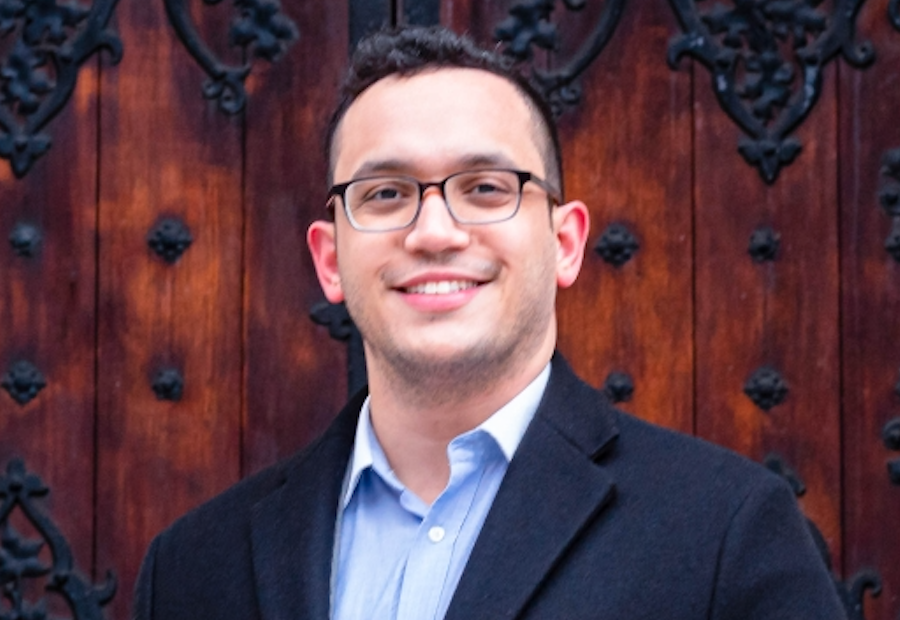 "Being a drag artist … we're gig workers who live paycheck to paycheck, and too many people in our city live paycheck to paycheck," Allen-Cummings said. Allen-Cummings is the first nonbinary candidate to run for the City Council.
Cohen, vice president of the nonprofit Housing Partnership, said he shares common ground on many issues with the DSA. He was endorsed by Jackson, who used to represent the district. Like Levine, Cohen has strong ties to the influential Jewish community in the district.
With only several weeks until the primary, it's clear the winner of this race will play an important part in charting the course for New York City after the pandemic, which intensified so many social and economic issues. The winner will also need to reconcile the differences among the various district stakeholders.
"One of the other things that I think is lacking on both housing and education is an actual cohesive plan. When I had a conversation with some teachers in the district, I asked them, 'Have you ever met with your elected officials?'" Lynch said. "I was shocked when they said 'no.'"
See more City Council coverage here.