The 2019 Albany 40 Under 40
City & State celebrates the next generation of rising stars in Albany.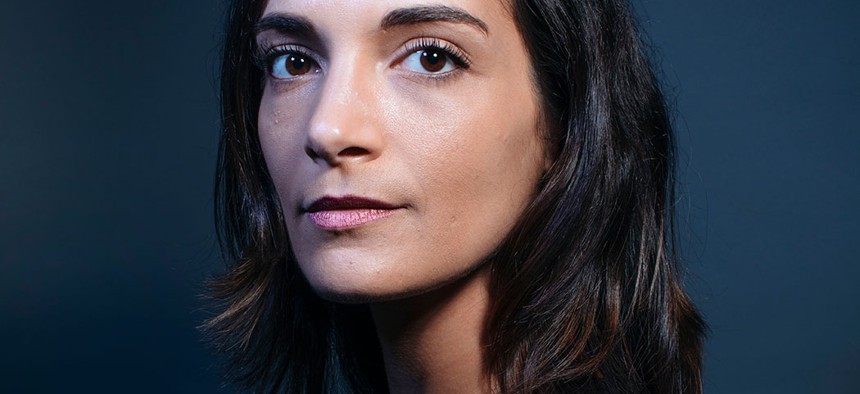 For many New Yorkers, state politics can be discouraging. Elections may feel like popularity contests, with policy debates overshadowed by insults and smears. The political establishment often capitalizes on voter apathy, installing hand-picked candidates and minimizing threats to entrenched incumbents. Many elected officials seem to be motivated by building up their reputations and amassing power, as opposed to serving their constituents.
But what's missing from that perspective are the countless individuals who are driven by an unwavering determination to truly improve state government – especially among the younger generation. That's why City & State takes time each year to identify 40 people under the age of 40 who are shaking up state politics.
On this year's list, there are progressives who mounted long-shot bids for the state Senate – and delivered on ambitious campaign promises after taking office. There's a former legislative aide who grew impatient with Albany gridlock and launched his own housing watchdog organization. And there's a disability advocate who understands firsthand the need to improve accessibility on New York City's subways – and has taken on the tough job of making real changes. These individuals – along with other impressive elected officials and staffers, advocates and activists, journalists and union organizers – make up the 2019 Albany 40 Under 40 Rising Stars.
Profiles by Jeff Coltin, Kay Dervishi, Rebecca C. Lewis, Annie McDonough, Alice Popovici and Zach Williams
Photographs by Celeste Sloman
---
Peter Ajemian
Senior Deputy Communications Director, Gov. Andrew Cuomo's Office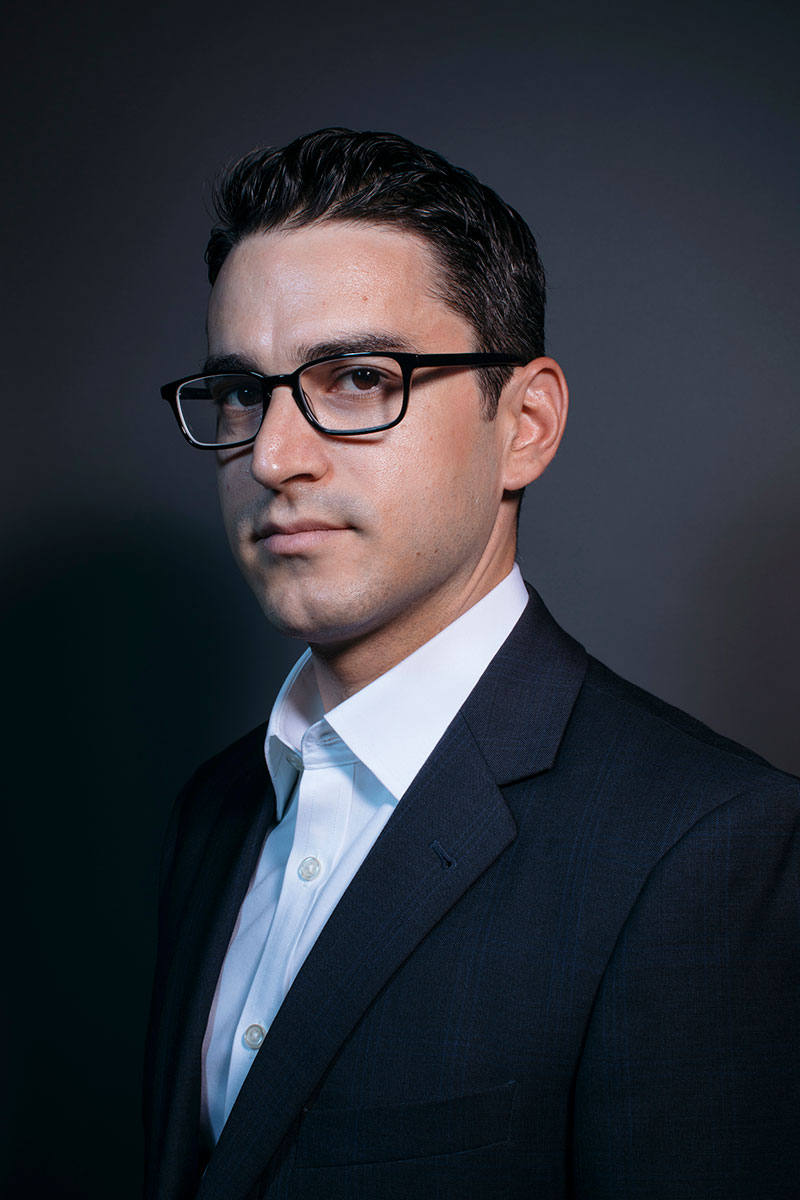 Classical music is what put Peter Ajemian on a path to finding his place on Gov. Andrew Cuomo's press team. Growing up in a small town outside of Plymouth, Massachusetts, Ajemian says he did not fit in as a teen and struggled in school as a result. Then he developed an interest in playing the trumpet.
"It taught me focus and discipline," he says. "I ended up, oddly enough, learning to love to read as a result."
After earning a master's degree in classical music from The New School, Ajemian began cultivating an interest in politics. He volunteered on local political campaigns before joining Cuomo's first campaign for governor in 2010, and later served as chief of staff to state Sen. Brad Hoylman.
Last year, he joined Cuomo's office as deputy communications director for transportation during one of the most difficult times in the history of New York City public transit. His work was rewarded with an expanded portfolio as Cuomo entered his third term in office.
Ajemian now harmonizes the public relations strategies of dozens of state agencies – including the Department of Financial Services and the Department of Environmental Conservation – with the governor's own communications strategy. He may not hang out with Mozart as much as he used to, but the Cuomo administration gives him all the intellectual stimulation he needs. "They are some of the most brilliant and dedicated people I've ever worked with, and the governor is no exception," he says.
---
Robin Brown
Vice President of Political Affairs, Bolton-St. Johns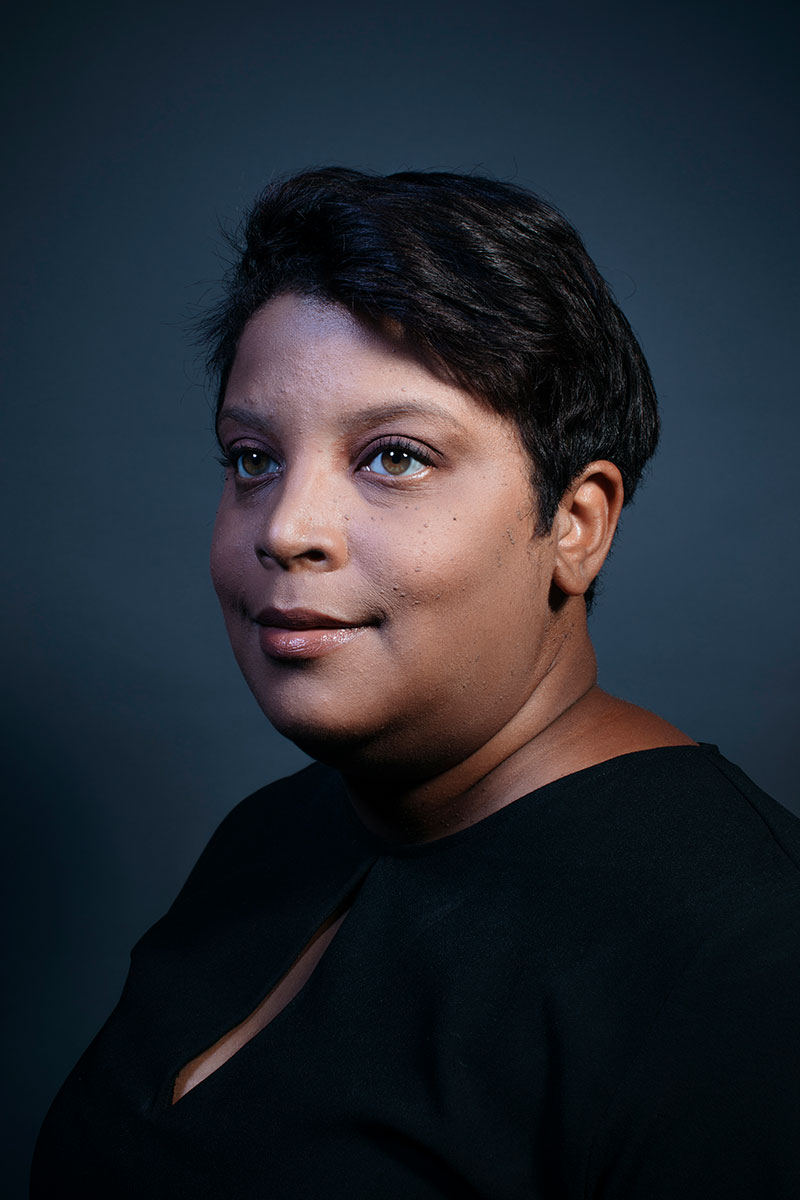 Robin Brown spent three years driving the strategy behind paid family leave in New York state, meeting with Republican senators on Long Island to advocate for the bill. Her efforts paid off in 2016, when legislators passed a law mandating up to 12 weeks of paid time off for an employee caring for a newborn or a family member who is gravely ill.
Brown was first exposed to politics in 2008, when she worked on Barack Obama's presidential campaign. She then worked on other political campaigns, gaining wide-ranging experience throughout the Northeast until finally settling in New York.
"I really liked doing that work, and I really liked that whole setup of trying to get legislation passed, and so it kind of led me into more of the lobbying roles," she says.
Brown recently became vice president of political affairs at the government relations and public affairs firm Bolton-St. Johns, where she had been working as political director since 2018. She's been working on legislation to target workplace sexual harassment and legalize gestational surrogacy.
Last year, she spent some of her free time advising for the Baker Project at Eleanor's Legacy, an organization inspired by Eleanor Roosevelt that aims to help Democratic women flip state Senate seats in New York. She says these efforts contributed to the victories of three candidates.
"We had some great, great candidates," she says. "First-time candidates, mothers, businesswomen, teachers – great women that really wanted to do this."
---
Thomas Buchan
Associate, Jackson Lewis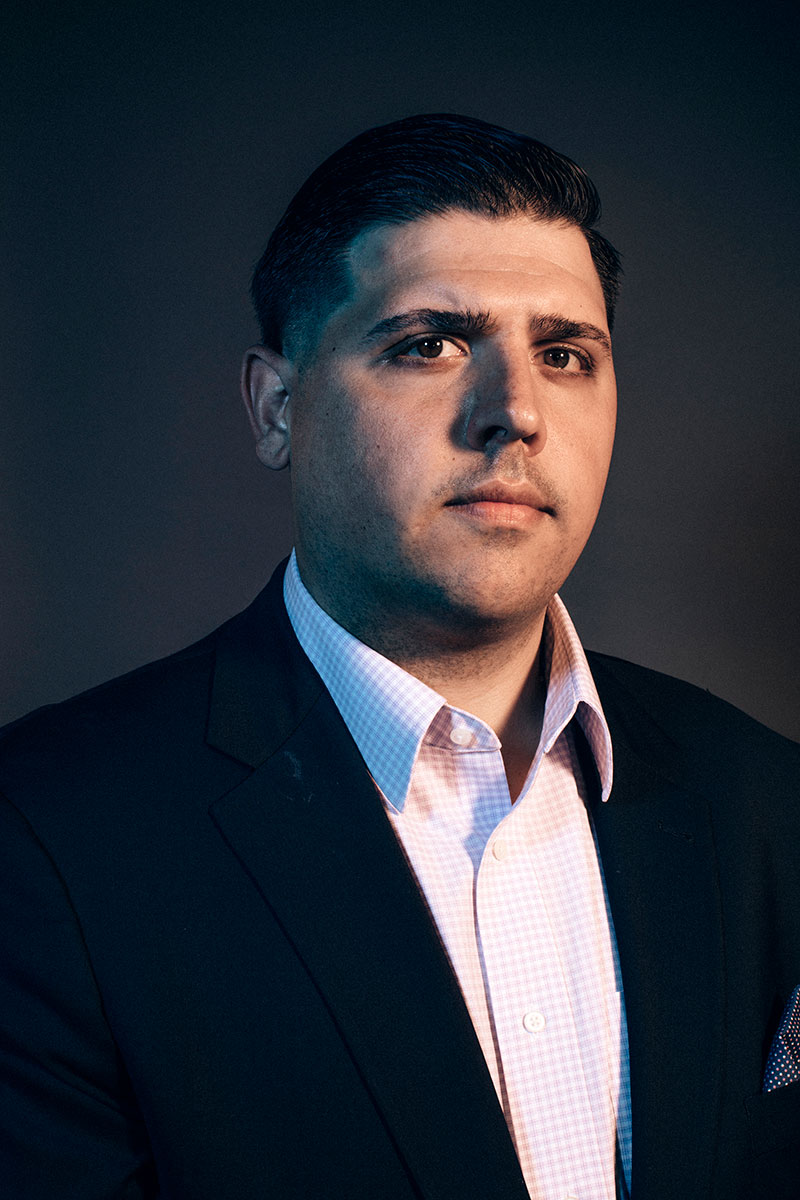 When Thomas Buchan started at Albany Law School, he thought he would become a trial attorney. But after a summer job working as a law clerk in the state attorney general's office, he began to veer toward policy and government relations. In his next job, as a law clerk at Wilson Elser, he attended committee meetings in the Assembly and state Senate and watched the Capitol proceedings every day.
"That's what I gravitated to, being able to be involved in policy on an everyday basis and crafting policy and advocating for policy that really affects how people and businesses operate," Buchan says.
As an associate at Jackson Lewis, Buchan works with clients from a wide range of industries, including health care, financial services and energy. He has significant experience working with the hospitality and tourism industry. He represents the New York State Hospitality & Tourism Association, whose members include hotels, resorts, conference centers and country inns.
"They have a host of issues they're affected with, both regulatorily and legislatively, that I really gravitated towards," he says.
In the several years he has worked as a lobbyist, Buchan says he has learned that patience is key.
"Most issues don't get done overnight. Most issues are big-picture issues that you really have to engage for your clients and pay attention all the time," he says. "Even issues that you may not think affect clients may affect businesses as a whole, and affect all of the clients that you represent."
---
Aaron Carr
Founder and Executive Director, Housing Rights Initiative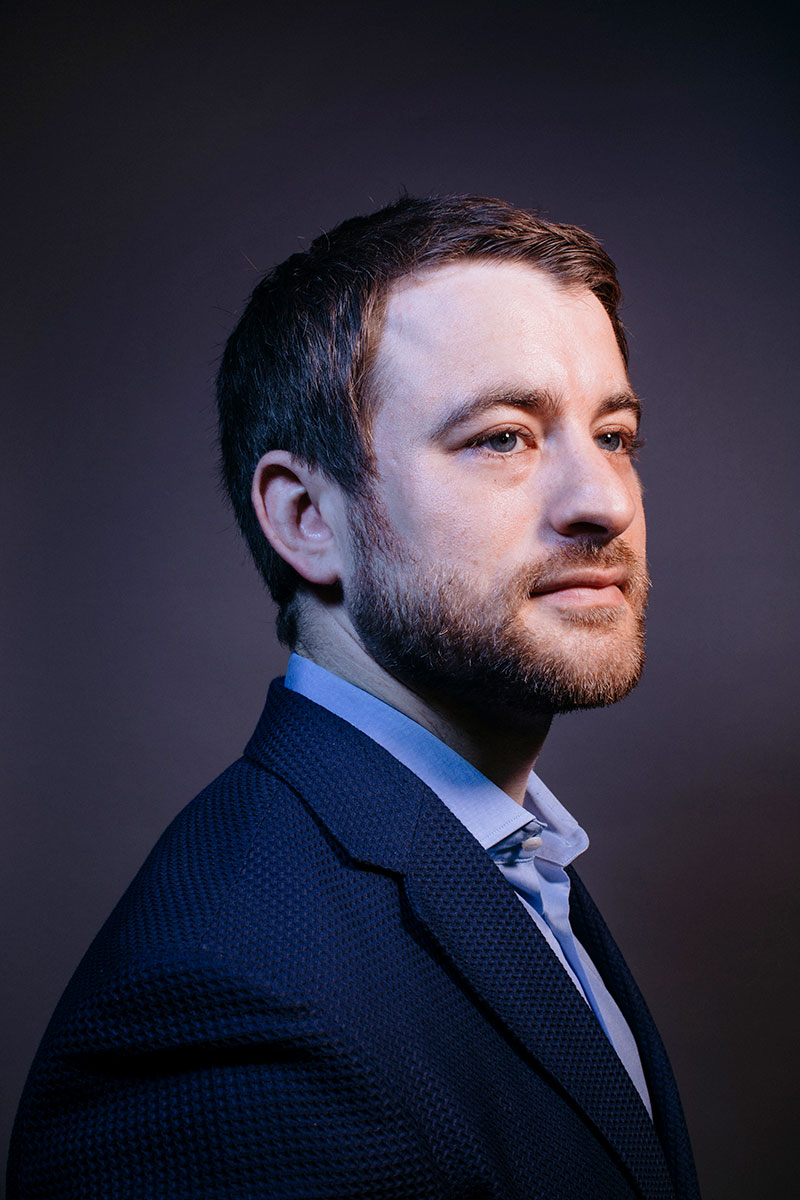 Back when Aaron Carr was working in Albany as Bronx chief of staff to Assemblyman Michael Blake, he wanted to pass a bill to raise the temperature threshold below which landlords had to provide heat for tenants. (The New York City Council passed a similar law in 2017.) Carr says he pitched it to the leadership but they didn't take it up, since the bill would upset the real estate lobby. 
"The last thing I want to do is to get in the way of their relationship with the real estate lobby, because I'm no homewrecker," Carr says. "So I thought: Why don't I just leave my job, start a housing watchdog organization and sue all of their friends?"
And that's exactly what Carr did, founding the Housing Rights Initiative, which has since filed more than 55 class-action lawsuits against bad landlords despite having a staff of just three people. HRI has gone after landlords that they say pushed tenants out of rent regulation and other landlords that filed false paperwork, including Kushner Cos. – owned in part by President Donald Trump's senior adviser and son-in-law Jared Kushner.
"Kushner has probably done more to shed light on fraudulent real estate practices than anyone in modern history," Carr says in jest. But he reserves some disappointment for the state government as well.
"Our enforcement system has completely and utterly abdicated its responsibility to enforcing the law," Carr says. But his 3-year-old nonprofit has had an impact. "We've definitely put the enforcement agencies on notice."
---
Kevin Crumb
Chief of Staff, State Sen. Robert Ortt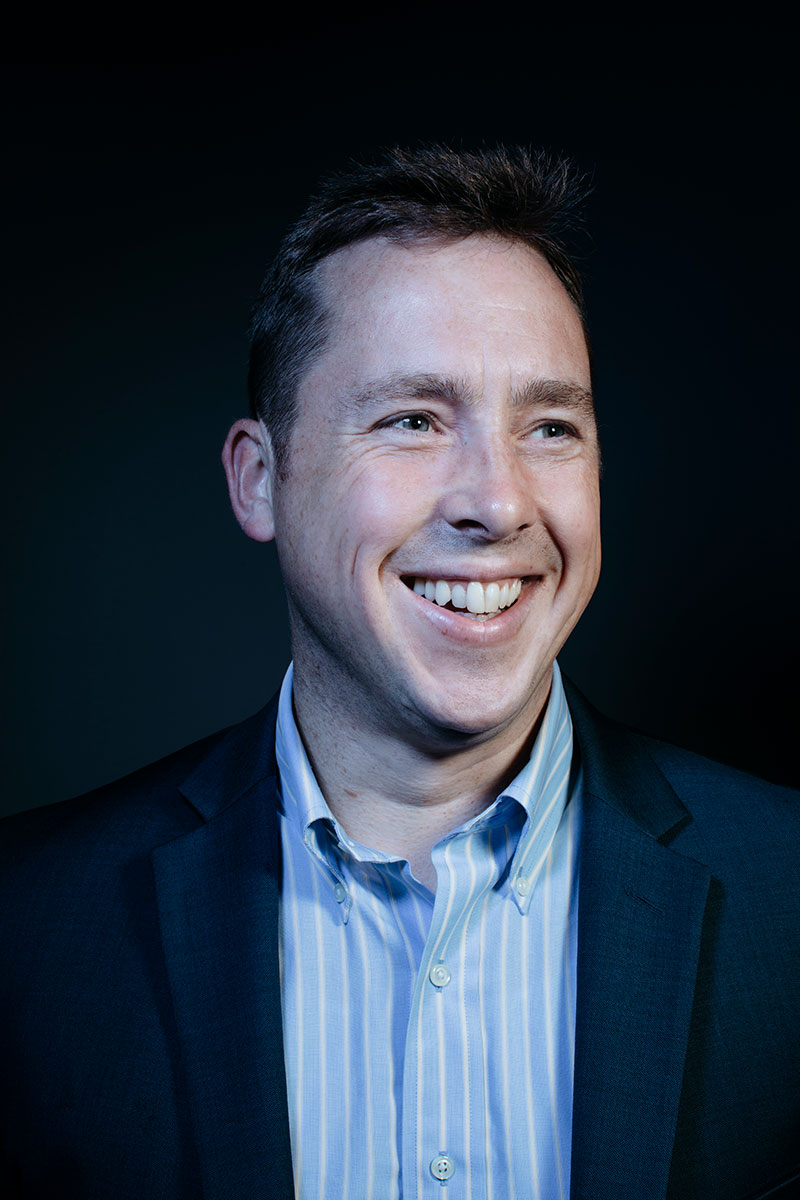 State Sen. Robert Ortt is not shy about giving a fiery speech on the Senate floor, but he turns to his mild-mannered chief of staff whenever he really wants to get stuff done. "If he's fired up about something," Crumb says, "I get that, I read it, and do everything I can to get it fixed."
Crumb and Ortt, who are just a few years apart in age, share more than a mission to serve the people of the 62nd state Senate District. They are both huge fans of Notre Dame football – Crumb's alma mater – swap reading lists and have similar outlooks on life. "We put in so much extra time that if you're not around the right people, whether it's staffers or bosses … it just makes it a lot harder to do," Crumb says of life at the Capitol.
Crumb has had deep connections to GOP politics ever since serving as a White House intern during the George W. Bush administration. After college, he moved back home and became involved in Oneida County government, then took a job as a staffer in the Assembly. While a move to Washington, D.C., could prove tempting given the right opportunity, Crumb has an extra reason to stay put. His wife is the legislative director for Republican state Sen. Fred Akshar, and has ambitions of her own. "She's as crazy as I am," Crumb jokes. "Because she's working in Republican politics."
---
Alex Elegudin
Senior Adviser for Systemwide Accessibility, New York City Transit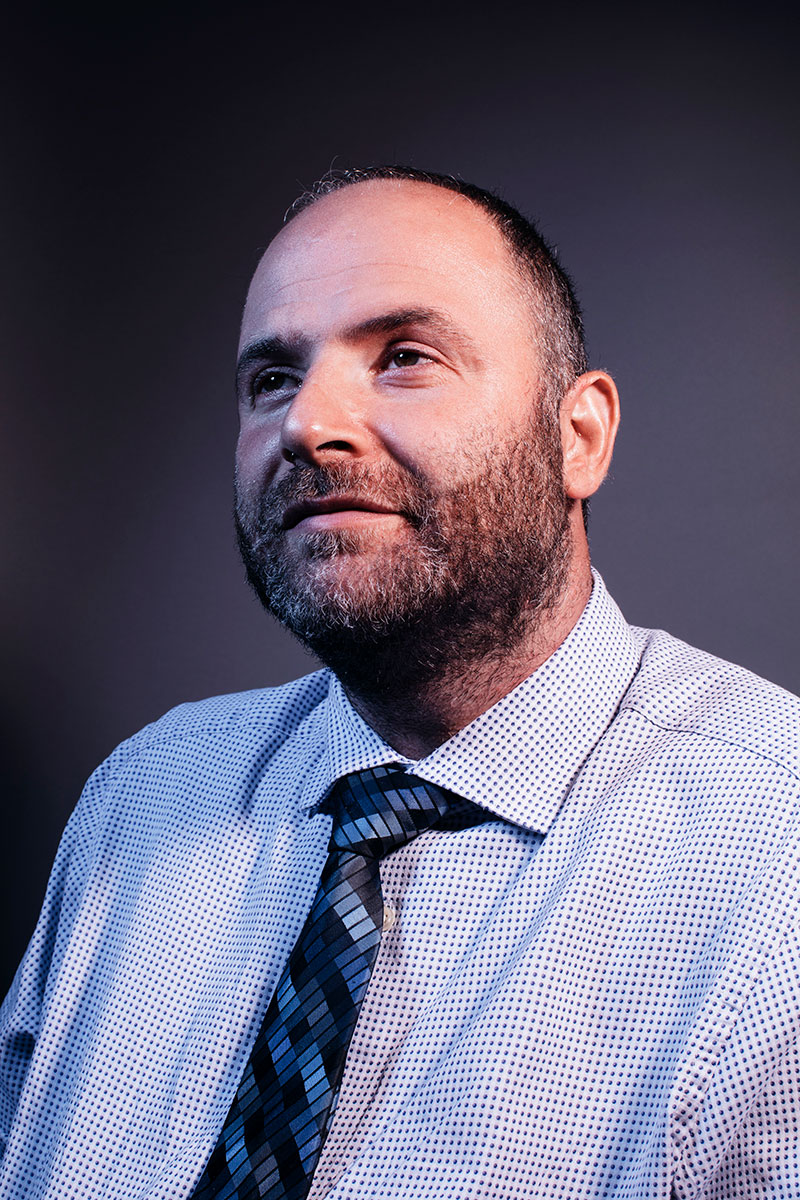 Last month was Alex Elegudin's one-year anniversary as senior adviser for systemwide accessibility at New York City Transit. It's a challenging role, given recent lawsuits against the agency and complaints about accessibility – but Elegudin says the obstacles only make him more motivated.
"As much as it causes me stress on a daily basis, it also is what keeps me going to find a way to get it right, to find a way to move forward," he says.
Elegudin, who is a wheelchair user, became involved with disability advocacy while working as a lawyer several years ago. He was volunteering with newly disabled young people in his spare time and began to see gaps in the services provided to them. Eventually, he decided to establish Wheeling Forward, a nonprofit that provides wheelchairs and other services to people with disabilities.
He went on to a position as an accessibility program manager at the New York City Taxi and Limousine Commission, where he oversaw the expansion of an accessible taxi program. He says the TLC and MTA face similar challenges, in part because each oversees a massive operation. So far, he is most proud of having made the agency more accessible to people with disabilities by opening channels of communication.
"I think bringing the community into the actual decision-making and planning-making process is something that I've been proud of because it sets a standard of how government agencies can have meaningful dialogue that isn't just complaints and arguments," he says. "But how can we really work together?"
---
Alex Elmasri
Political Director, New York State Democratic Senate Campaign Committee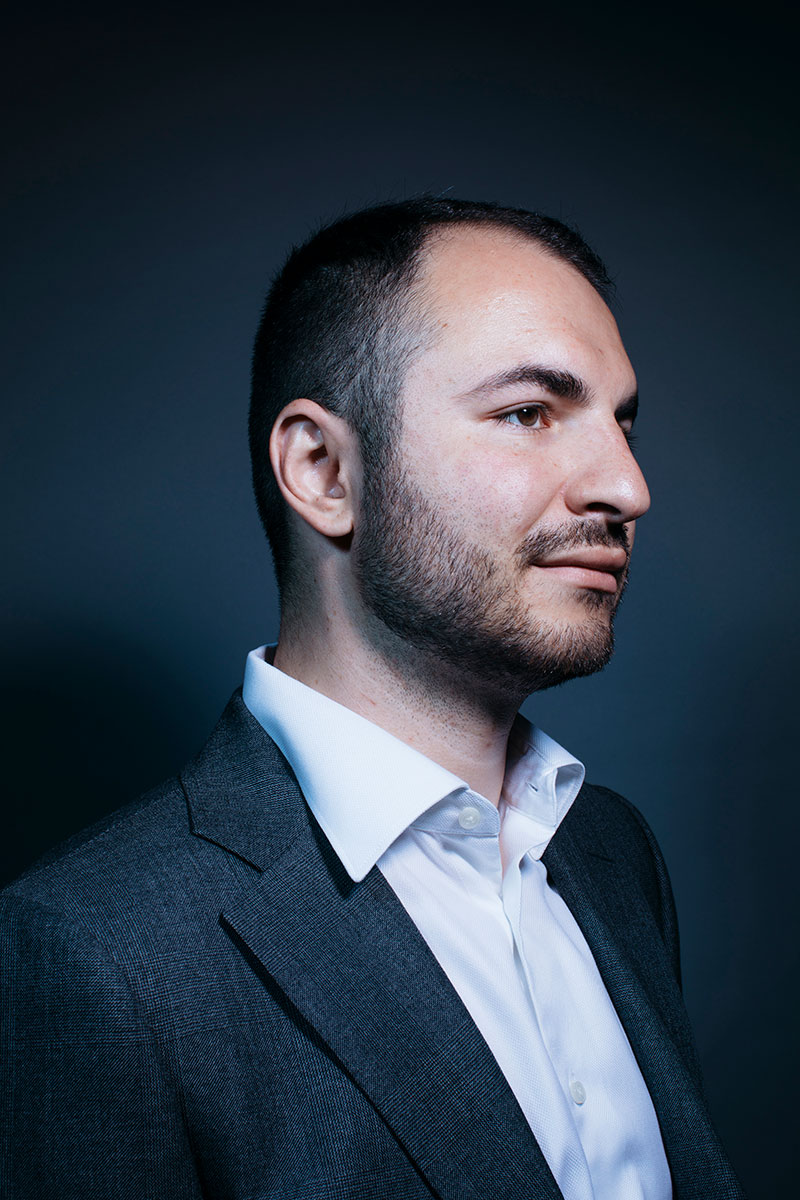 Not every baker will try out a vanilla lemon filling with a pie crust made of crushed saltine crackers – but Alex Elmasri is not your typical amateur pâtissier. The Democratic operative has a way of finding ingredients that work well together – whether that means indulging his sweet tooth or figuring out how to make Democrats win in historically Republican state Senate districts – and for this he credits his attention to detail. "Baking is a very exact science," he says. "We have to measure out your flour and sugar and whatever it is … it's a good analogy."
This mindful approach to cooking extends to how Elmasri manages a campaign, whether it's adding a dash of data targeting or measuring out how much time candidates should spend tending to the needs of their constituencies. This approach paid off big-time last year, with Elmasri playing a pivotal role in the campaigns of state Sen. Shelley Mayer and later state Sen. James Skoufis.
A native of Columbia County, Elmasri caught the political bug as an undergraduate at SUNY New Paltz after a professor suggested that he get involved in a local political campaign. With Democrats now in control of the state Senate and the 2020 elections looming, Elmasri says he has enough cooking – both inside and outside the kitchen.
"I don't have anything else on the horizon," he says. "We have the majorities in both houses of the Legislature. We are able to do something that is definitely interesting."
---
Peter Gannon
President and CEO, United Way of the Greater Capital Region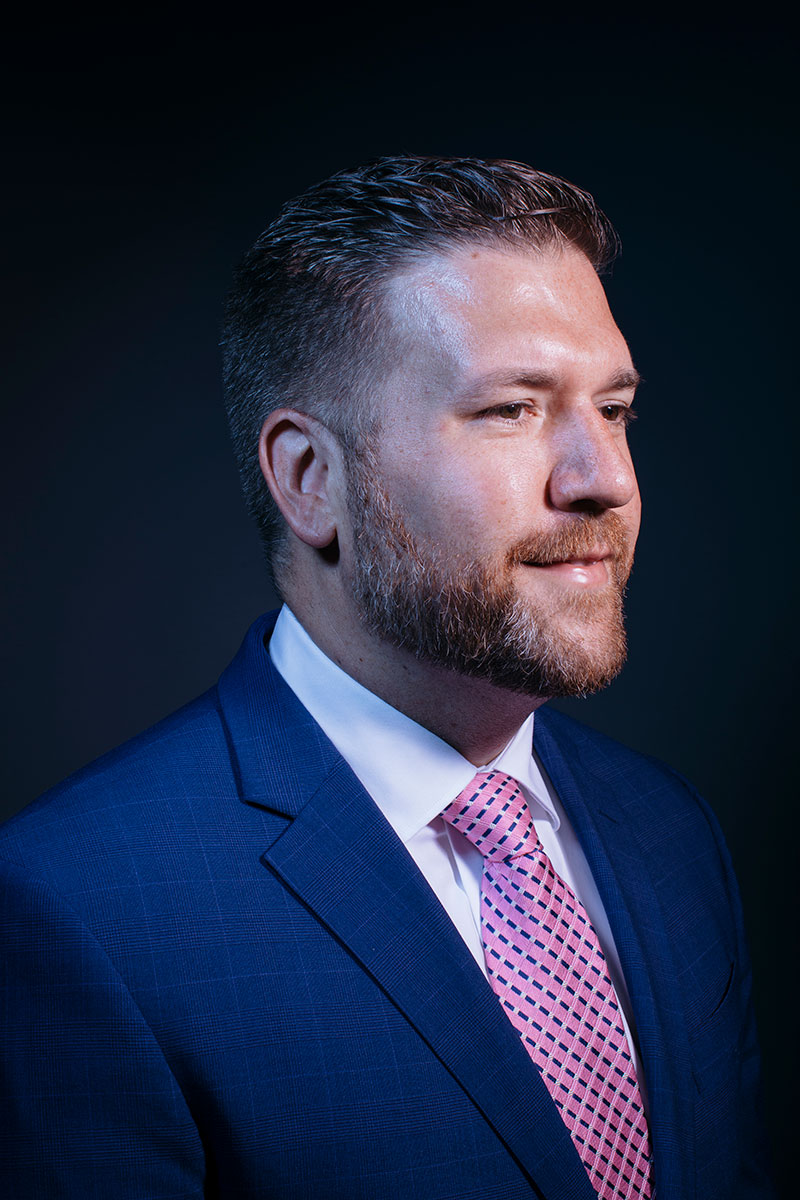 The United Way of the Greater Capital Region is Peter Gannon's first professional jump into the nonprofit sector, but he has found some similarities between this job and his previous work. 
"All of it has sort of shaped me," he says of his experience working in "three wildly different sectors" over the course of his career. "They all have these commonalities that, ultimately, what we were trying to do was improve opportunities for people, whether it was working in government or working in economic development, or now working directly on the front lines for an organization like United Way."
Gannon always had an interest in philanthropic issues, but he hadn't considered nonprofit work as a career until he became the board chairman of Best Buddies International, a nonprofit that supports people with intellectual and developmental disabilities.
His proudest accomplishments this year include the United Way's "5.18 Day," which brought together 500 community volunteers to do 50 different service projects, and an initiative to provide support to federal employees affected by this year's government shutdown.
"It's an organization in need of a change and in need of a refocus and I think we've been making pretty good progress in the first year," he says of the United Way.
Outside of work, he spends most of his time with his two sons and enjoys CrossFit and golf. "Just trying to be the guy my dogs think I am," he writes in his Twitter profile.
---
Jonathan Graves
Government Analyst, Hinman Straub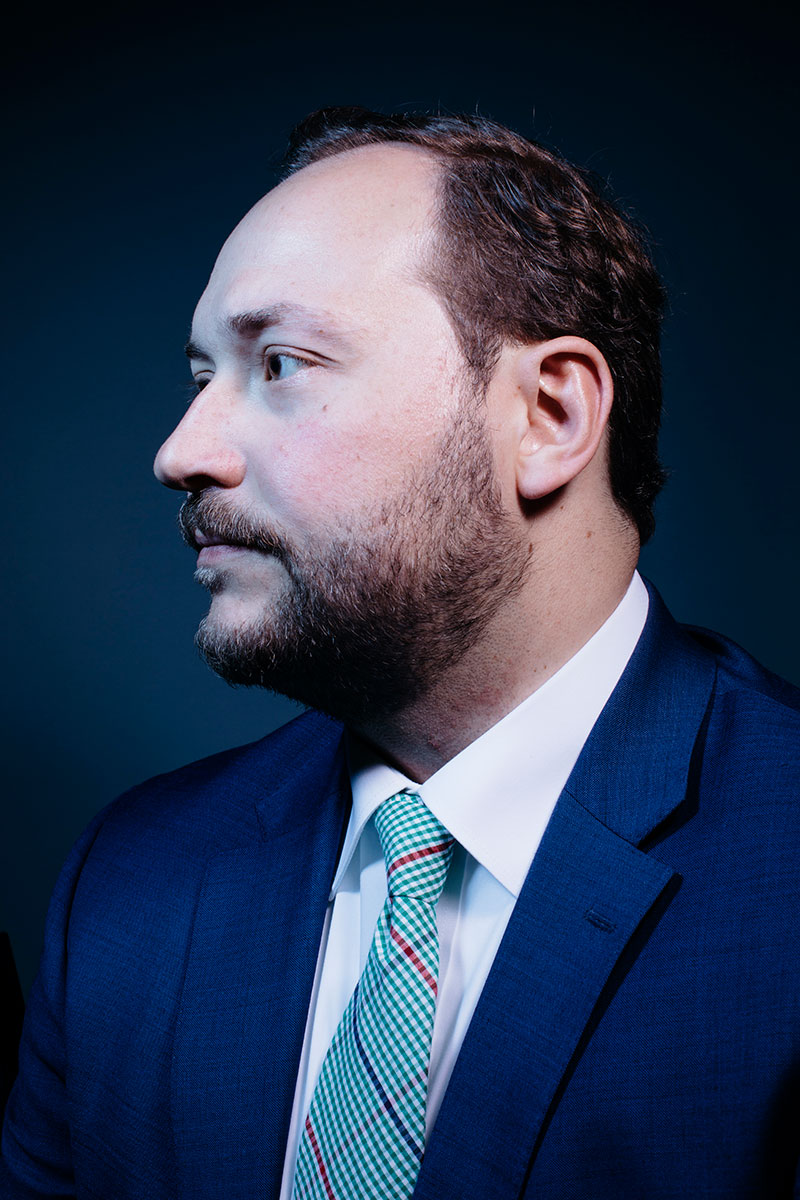 For many former government employees who transition into lobbying, post-employment restrictions can be challenging. But Jonathan Graves, who joined Hinman Straub earlier this year after eight years working in the state Senate, says his background made the transition go more smoothly.
"I have to find a way to be valuable to the firm and its clients without doing some of the things that would come as the most natural, helpful thing, because you can't do that," he says. "But for me having my experience being a behind-the-scenes position has sort of let me jump into this job and do what I can do to be helpful internally. It's sort of been a natural transition for me."
Graves started his career as a low-level employee in the state Senate and worked his way up to director of legislative operations, where he was responsible for overseeing various pieces of legislation from start to finish. The day-to-day preparation for a Senate session can be challenging and fast-paced: coordinating with the offices of bill sponsors, ensuring each bill meets all the requirements and publishing a list of bills for the public, among other tasks. And the hours are long, especially toward the end of the session.
"Let's say just as someone who has no experience, if you watch a Senate session taking place, you sort of see this parliamentary process occurring and you might not think about all of the work ... that goes into getting that session ready for the day," he says.
---
Kevin Grossman
Labor Relations Specialist, New York State United Teachers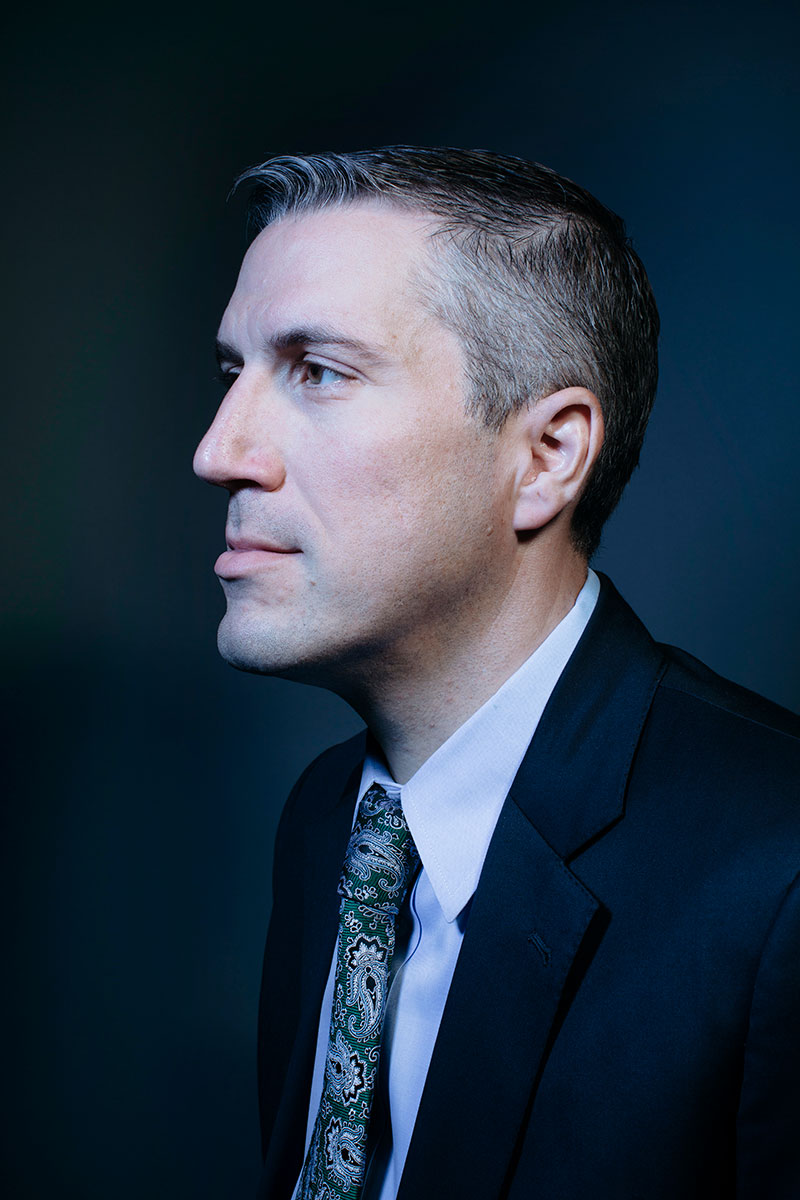 Kevin Grossman has been a lawyer for 15 years but he still gets a rush of excitement before starting a negotiation – just like he did in law school.
"I just get that feeling of butterflies, of adrenaline," he says. When that goes away, "it's time for a new job."
As a labor relations specialist at New York State United Teachers, Grossman represents 14 unions whose members include teachers, teachers' aides, school bus drivers and others who work in education. "(Sometimes) there's a five-alarm fire to put out," he says, while on quieter days he takes a proactive approach and checks in with his clients. Earlier this year, Grossman successfully negotiated a deal between several unions and the school board in the Niskayuna Central School District, working with union leaders to hone their message and secure a good deal.
The son of an elementary school teacher and a social worker for the state Office of Mental Health, Grossman grew up on Long Island and says he developed an early appreciation of unions – and a respect for educators in particular. After taking a labor arbitration course during law school at the University at Buffalo, he knew he wanted to continue doing this kind of work.
"Unions are able to give those in the middle class a good life," he says. "I like the idea of – in labor arbitration – that you can be creative and you can think outside the box while zealously advocating for your client."
---
Ravi Gupta
Co-founder and Managing Partner, Arena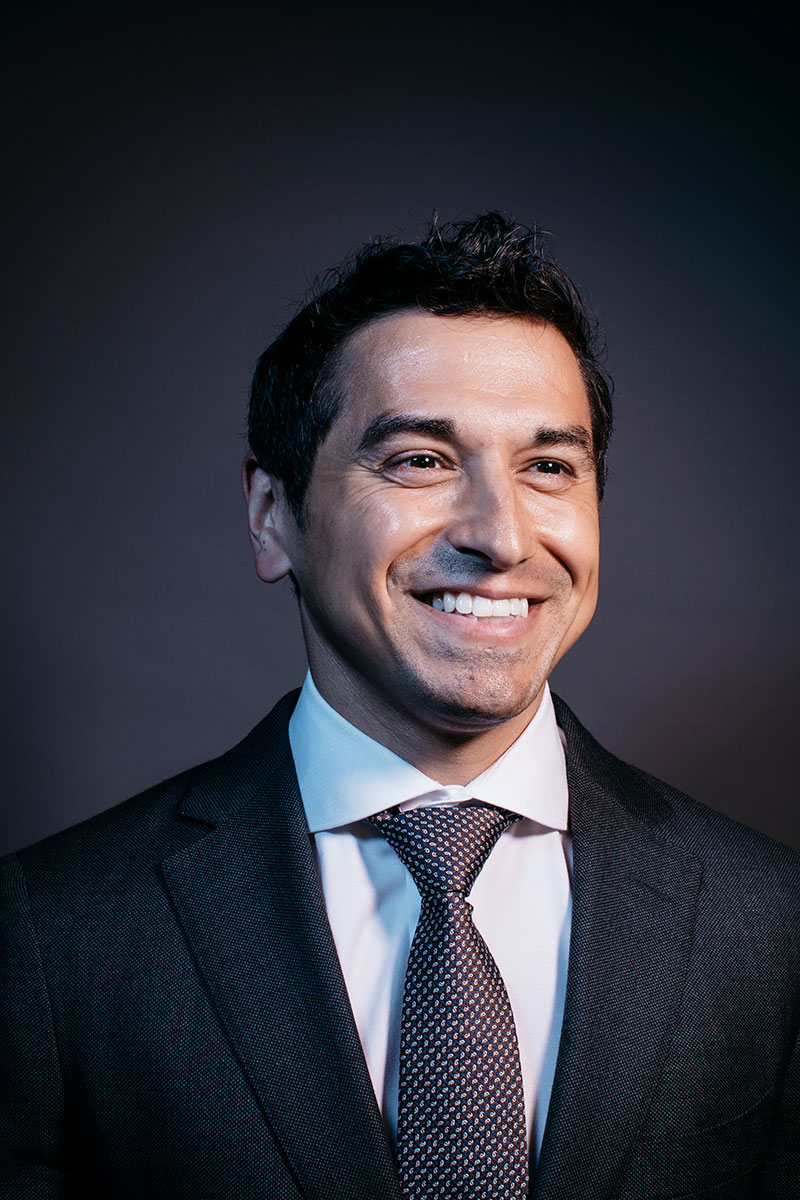 No election is too small for Ravi Gupta – even if it's just for district leaders or judgeships. His staff at Arena, the political organization he co-founded, gets competitive, screenshotting each other's voting records and jokingly shaming each other for not showing up to the polls. Gupta did not always vote in smaller elections.
"I've missed all these rinky-dink things over the years," he says. "I feel the need to keep a clean record now, even if I have no idea who's on this ballot."
Gupta understands the power of elections. President Donald Trump's win in 2016 prompted him to leave the charter school network he founded in Nashville, Tennessee, and start Arena in his native New York – aiming to lower the barrier of entry to politics as well as recruit and support Democratic candidates and staffers. As a former Obama administration staffer, Gupta knew the importance of having the right people behind the right candidates. Going into the 2020 elections, he says, "We've trained and placed staff members on pretty much every formidable presidential campaign."
Arena's profile got a boost from its success in the 2018 Democratic primaries against members of the now-defunct state Senate Independent Democratic Conference, after supporting insurgent candidates like state Sens. Zellnor Myrie and Jessica Ramos early in their campaigns. Gupta even helped recruit state Sen. Alessandra Biaggi to run in her race. 
"When we started, our goal was to win one race against the IDC members as a way of sending a signal," Gupta says. "And then we took them out!"
---
Jon Heppner
Press Secretary, State Senate Democrats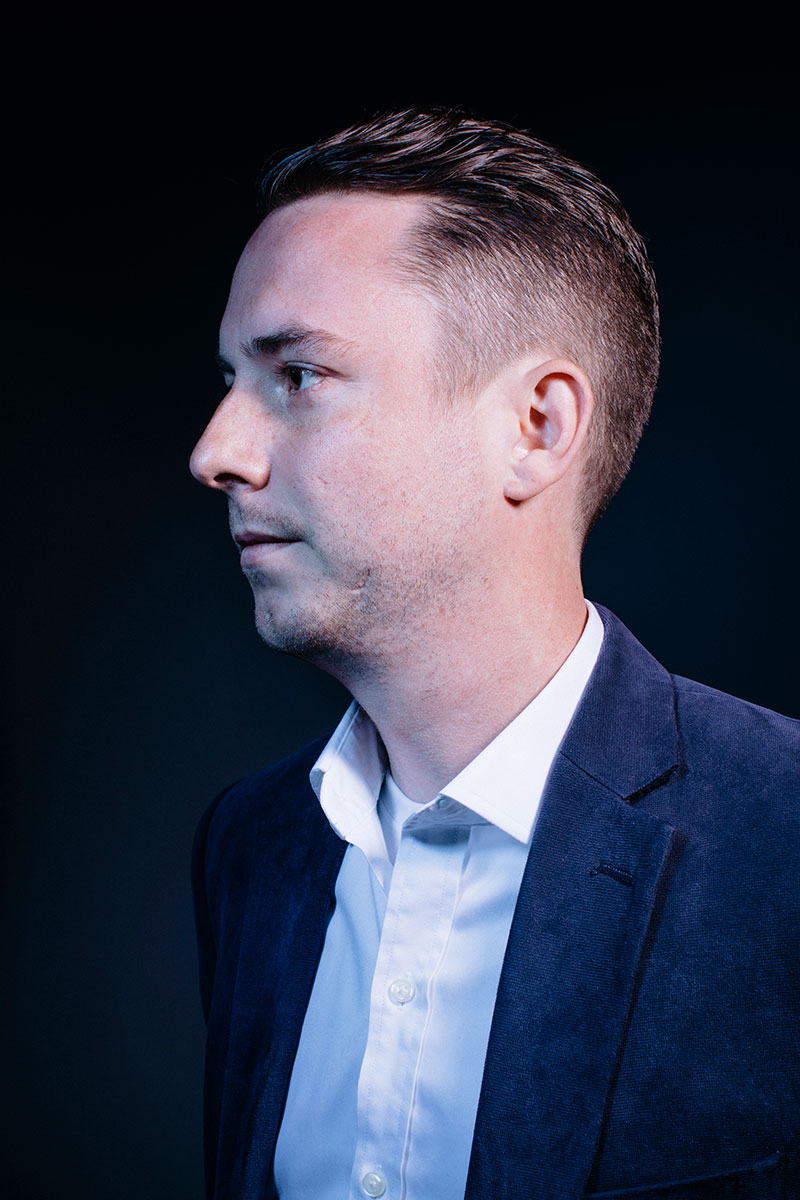 Jon Heppner knows a thing or two about representing Democratic state senators because he is a legislator himself – majority leader in fact – in the Ulster County Legislature. Every morning as he drives from his home in the Hudson Valley to Albany for his day job as press secretary for the state Senate Democrats, the Woodstock native fields calls from constituents and tends to legislative business.
The two jobs may keep Heppner close to his hometown, but his journey there was anything but direct.
After graduating from Manhattanville College during the height of the Great Recession, Heppner took a job as a local reporter. He covered town board meetings at night and painted houses by day to save enough money to move to Washington, D.C., where he scored an internship in the office of then-Rep. Charles Rangel. He would later work on President Barack Obama's 2012 reelection campaign and for then-state Sen. Terry Gipson before landing his current job with the state Senate communications team.
While he says he enjoys his current balance between roles as a local politician and a state Capitol staffer, the youngest Democratic majority leader in the history of the Ulster County Legislature is keeping his options open. "I wouldn't rule out any future possibility," he says. "When I first ran for the County Legislature at age 28, it wasn't really something I had planned on doing (but) I took the chance and it was successful."
---
Katie Hohman
Partner, Sheridan Hohman & Associates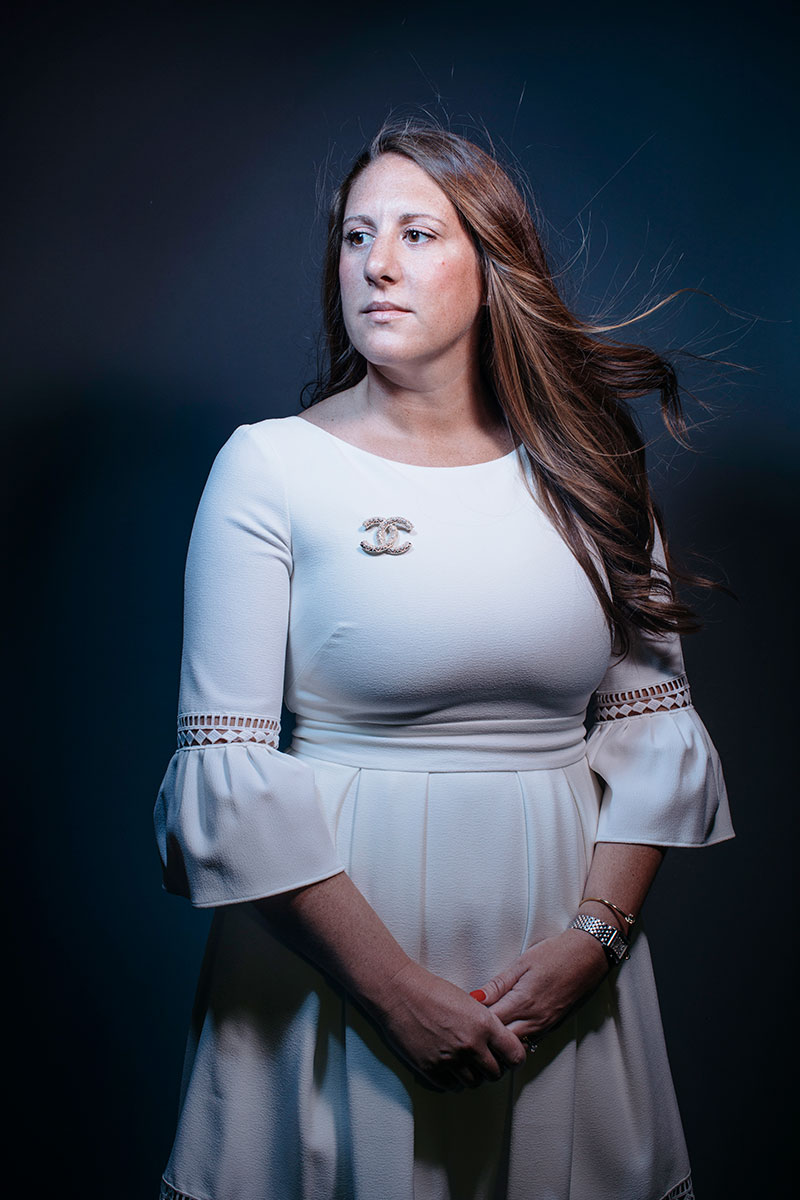 Katie Hohman says co-founding a public affairs firm "just happened organically." Tim Sheridan, who was her boss when she was a legislative representative at Capitol Group several years ago, reached out to discuss the possibility – and that's how Hohman came to be named a partner last year, at the age of 31.
Hohman says she enjoys the independence and autonomy in handling her clients and work. Having been involved in government affairs for nearly a decade, she has wide-ranging experience, including bill drafting and introduction, legislative amendments, analyzing media and political developments as well as association work. Prior to co-founding Sheridan Hohman, she served as the legislative director for the New York State Association of Counties.
"I think one of the challenges working in New York state, working in politics, it's how quickly things can move and really just trying to keep a clear head and being able to pivot if something changes," she says. "The end of session is always the most exciting time because you never know what's gonna happen. Things change all the time."
One of Hohman's main takeaways after working in Albany for the past seven years? The value of networks.
"Something I've learned is to try not to get discouraged and make sure you maintain your relationships with everybody," she says. "It's a very small town and I feel like everybody – whether there's a million of us lobbyists – we really are all there to help each other."
---
Nikki Kateman
Political and Communications Director, RWDSU/UFCW Local 338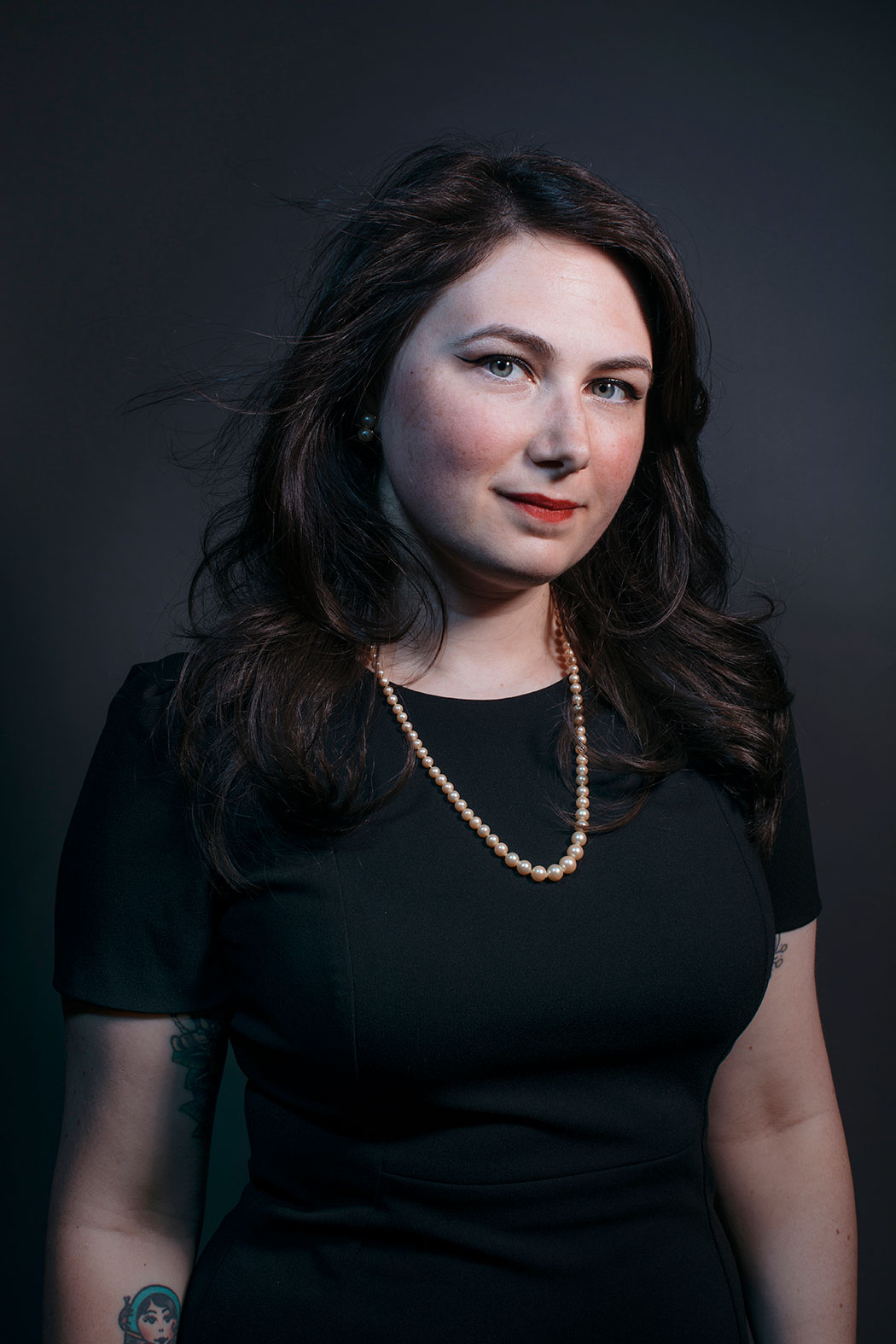 Nikki Kateman started her career at RWDSU/UFCW Local 338 as a college intern – introduced to the union's work by her father, who was a member. For more than 10 years she has worked her way up through various positions, beginning her current role in December 2016.
"It's really challenging to be in the labor movement right now," she says. "With the current administration, laws are not favorable to labor unions or they don't favor workers, frankly. But also industries are changing, so it's been interesting to see how we adapt and change with the way the world is changing around us."
As political and communications director, Kateman manages everything from maintaining the union's website and social media to leading voting drives to meeting with elected officials to support Local 338's legislative initiatives.
"The fact that my days are very different is probably my favorite part of the job," she says. "I get to just be out in the field."
One of her proudest career accomplishments was her work backing the passage of the Compassionate Care Act, which legalized medical marijuana in New York in 2014. Local 338 represents medical marijuana workers – such as pharmacy technicians, growers and trimmers – among its more than 15,000 members.
"That was a very exciting program to be a part of," she says. "It helped a lot of people and I'd gotten to see the impact it's had over the past five years on patients (and) their families."
---
Sarah K. Kennedy
Deputy Campaign Manager, Airbnb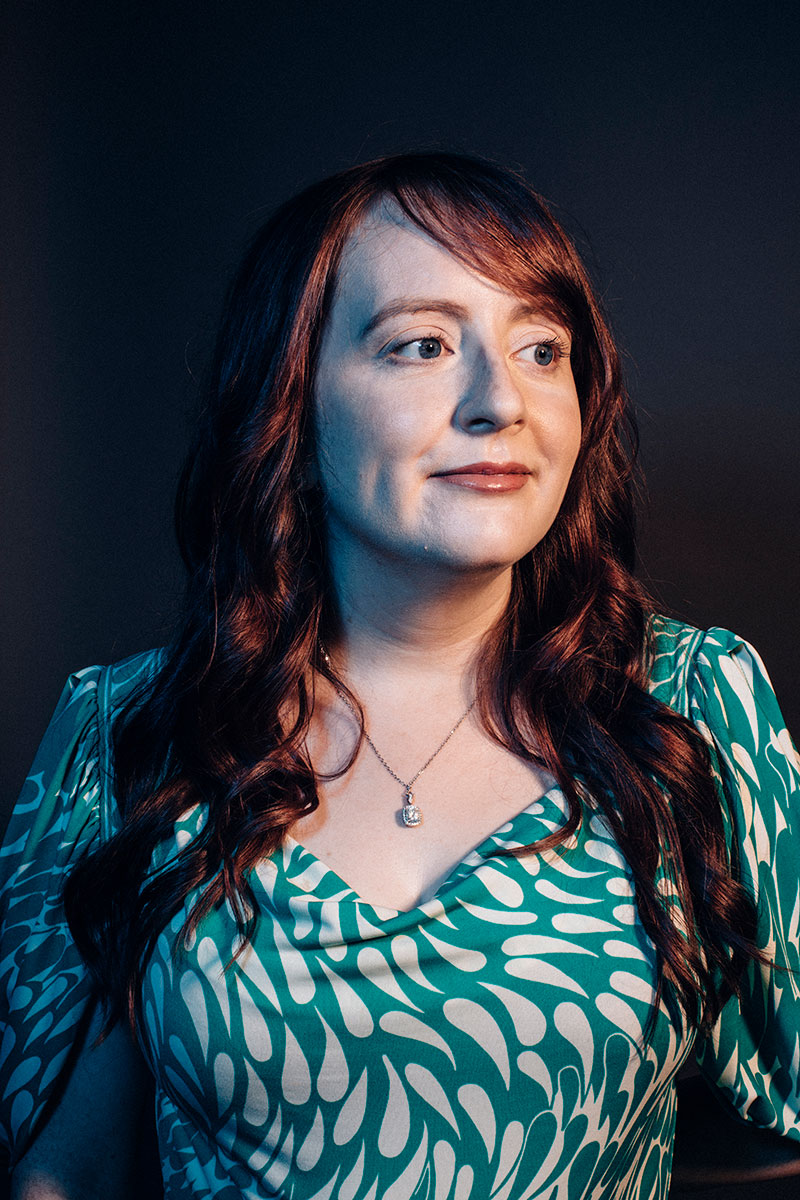 Growing up, Sarah Kennedy was always the kid asking "why."
"I was always fired up, whether it was as a kid writing letters to the editor that went unpublished and probably were not very good, to reaching out to elected officials," Kennedy says. "I was always really eager to learn how regular people could change things."
As an undergraduate student at Ohio University, Kennedy channeled that curiosity and drive into volunteer work with the LGBTQ rights movement, working on a campaign to repeal a Cincinnati law that blocked housing and job protections for gay people. The success of that effort foreshadowed what was to come in Kennedy's advocacy career, as she worked on successful same-sex marriage campaigns in Iowa and then in New York, before moving on to consulting work for clients including the American Civil Liberties Union and Habitat for Humanity.
Kennedy joined Airbnb in 2016 to work on vacation rental regulations in New York. She found that going from working for nonprofits and advocacy campaigns to working for a corporation wasn't as huge of a leap as it might seem.
"We have field organizers, communications, digital advocacy folks – everything was set up just like any other campaign that I'd worked on," Kennedy says.
And while Airbnb is locked in a fierce regulatory battle with both New York City and state, Kennedy says the work is worth the effort. "It definitely is a challenge," she says. "But I think if it's not challenging, it's boring."
---
Esteban Maccera
Associate Director, New York State Government Relations Group, Davidoff Hutcher & Citron LLP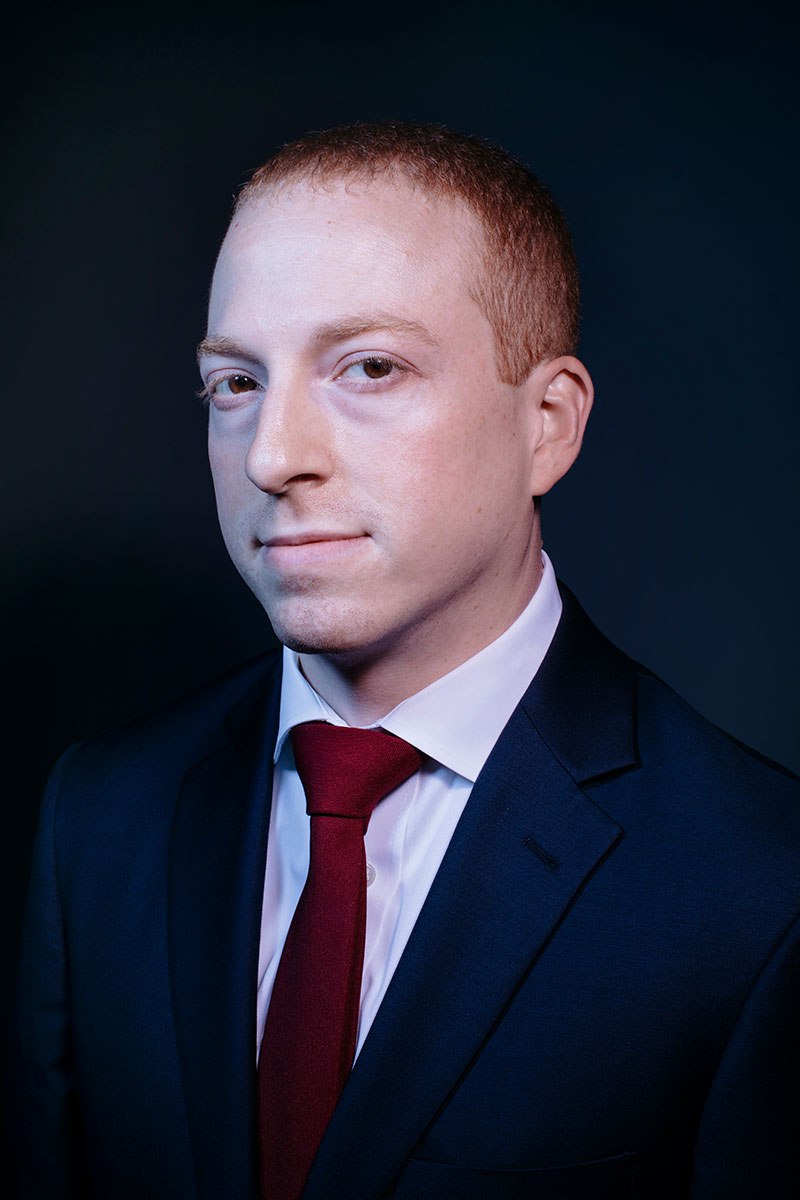 Esteban Maccera was working as a legislative coordinator at New York StateWatch in 2011, when same-sex marriage was legalized in New York.
"Seeing that excitement and seeing the tangible difference that made in people's lives was something that I thought was for me," says Maccera, who was then in his third year working on state government issues.
He started his work in government at the county level before moving to StateWatch, a legislative tracking service. Next, he went on to serve as legislative director for state Sens. Jose Peralta and David Carlucci, helping advance more than 200 pieces of legislation on a wide range of topics.
"In the Senate, it's common to wear many hats," he says. "So not only was I helping with legislation, I was drafting talking points for the legislators to speak about the bill on the floor, or organizing media events."
As associate director for the New York state government relations group at New York City-based Davidoff Hutcher & Citron, Maccera often serves as a liaison for clients and staff coming up to Albany – and sometimes even as a tour guide.
"For me, the Capitol is like a museum, and I've given the tour enough at this point that I have some pretty good facts and tidbits," he says. "So it's nice to do both the technical work – meeting with legislators and lobbying – but also it's kind of nice just to give the general overview of things and show people around."
---
Patrick McClellan
State Policy Director, New York League of Conservation Voters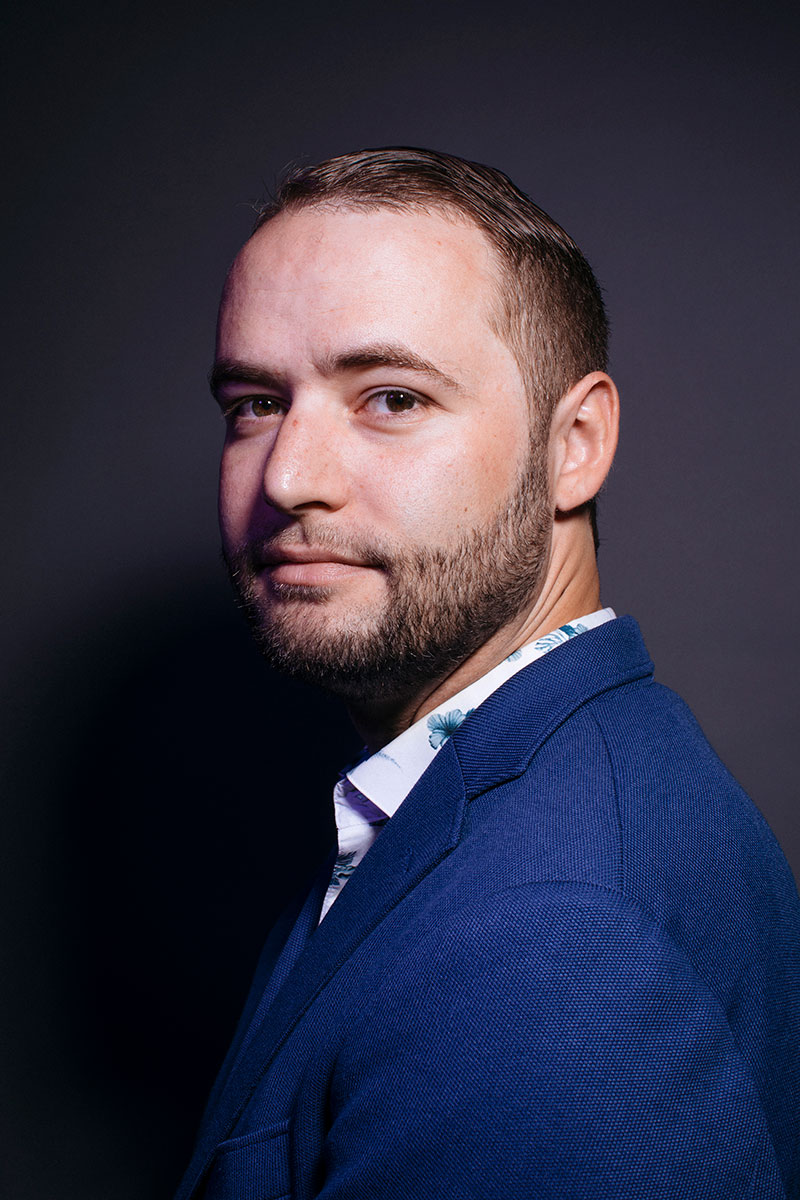 It's been a successful year for Patrick McClellan, who has wrapped up his third legislative session as state policy director at the New York League of Conservation Voters. New York state legislators passed congestion pricing, a ban on single-use plastic bags and an ambitious climate change bill that aims for the state to be carbon neutral by 2050.
"I think particularly with climate change, once you start working on it and realize how dire things are, it would be kind of difficult to go back to working on another issue area," he says.
McClellan began working on environmental issues – including climate change, renewable energy and green buildings – as a policy analyst in the New York City Council under then-Speaker Melissa Mark-Viverito. He previously worked as a field organizer for several electoral campaigns and petitions. Now he uses his expertise in both policy and organizing to advance priorities for the New York League of Conservation Voters.
"Walking through the halls of the state Capitol and talking to legislators about big important issues is kind of like the childhood dream part of the job," he says. "Obviously you don't always get to do that. Nine times out of 10, politics is closer to 'Veep' than 'The West Wing,' but there are definitely days when it does feel more like 'The West Wing.' And that's what you dream about when you're a kid who is a nerd who wants to work in politics."
---
Laurie Wheelock
Litigation and Policy Counsel, Public Utility Law Project of New York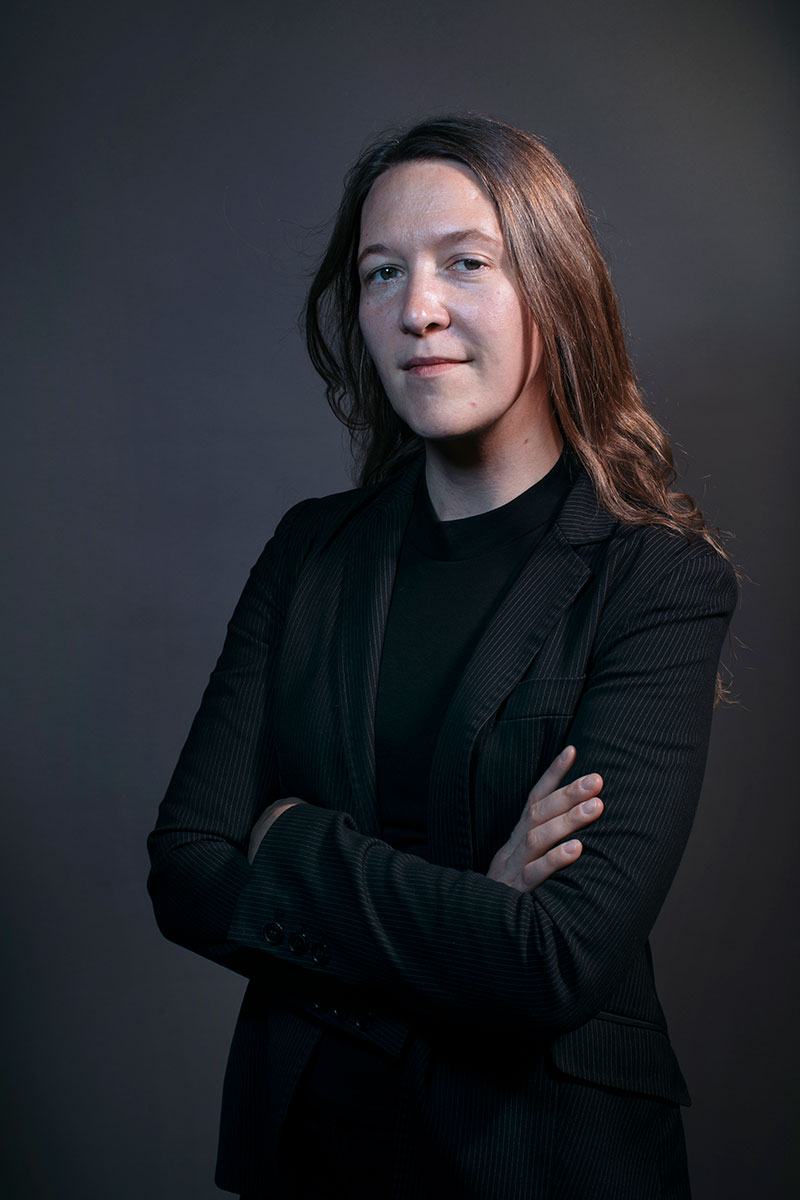 As a young girl, Laurie Wheelock saw the environmental impact of a toxic spill in her hometown of Endicott, New York – and this experience left a lasting impact. She had thought about becoming a doctor or researcher, but working at the New York Public Interest Research Group in college introduced her to the idea of advocacy work instead. She went on to get her law degree and master's degree in environmental law and policy from Vermont Law School, and then worked for three Assembly members throughout the state.
As litigation and policy counsel at the Public Utility Law Project of New York, Wheelock is now part of a busy five-person team at the advocacy group that strives to protect low-income utility consumers, helping with the organization's direct services hotline.
"There's only five of us right now and there's so much work to do, but remembering there's a team behind us is really helpful," she says.
She has found that assisting people through the hotline sometimes brings to light problems that may need to be addressed through policy change.
"It's not something that's easy," she says. "You have people that reach out and they're having a serious problem. They're afraid that they're going to, you know, lose their electric or their gas, or something happened with their landline and they can't call their loved ones. … When that problem gets solved, it's just so rewarding. You've actually helped someone with something that's affecting their daily life."
---
Rachel Roseneck
Principal, Kivvit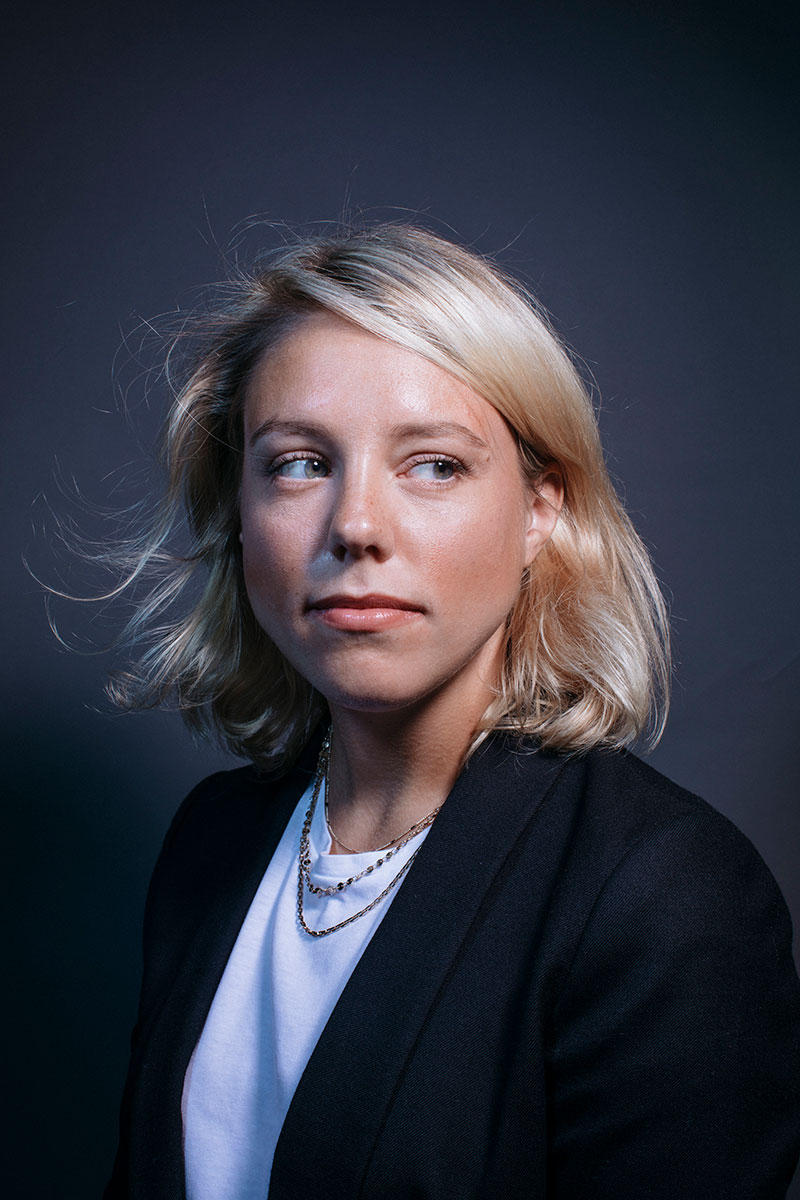 Growing up in a state capital – Madison, Wisconsin – Rachel Roseneck developed an interest in state politics early on.
"I've always been drawn to politics, but I never saw myself wanting to run for office, or be the person out in front," she says. "I was always drawn more to the behind-the-scenes kind of job."
And that's exactly what she's been doing since she landed at the public affairs firm Kivvit, where she first started as an intern while studying at Fordham University. She currently serves as a principal, specializing in energy, technology and campaign management. She says her work promoting bail reform in New York, which resulted in legislation that was passed in April, is one of her proudest accomplishments. She has also been involved with the energy sector, having worked with offshore wind and carbon capture clients.
"We're seeing states throughout the U.S. taking it three steps backwards on really important issues from women's rights to criminal justice reform, and it really makes working in New York, where we're taking critical steps forward on issues like criminal justice reform and women's rights and the climate and environment, even more important and gratifying," she says.
Roseneck previously worked in the press office of the state attorney general. In her free time, she serves on an associate board of Generation Citizen, a nonprofit that promotes teaching civics to young people. She is also an avid runner.
---
Jennifer Richardson
Senior Vice President, Patrick B. Jenkins & Associates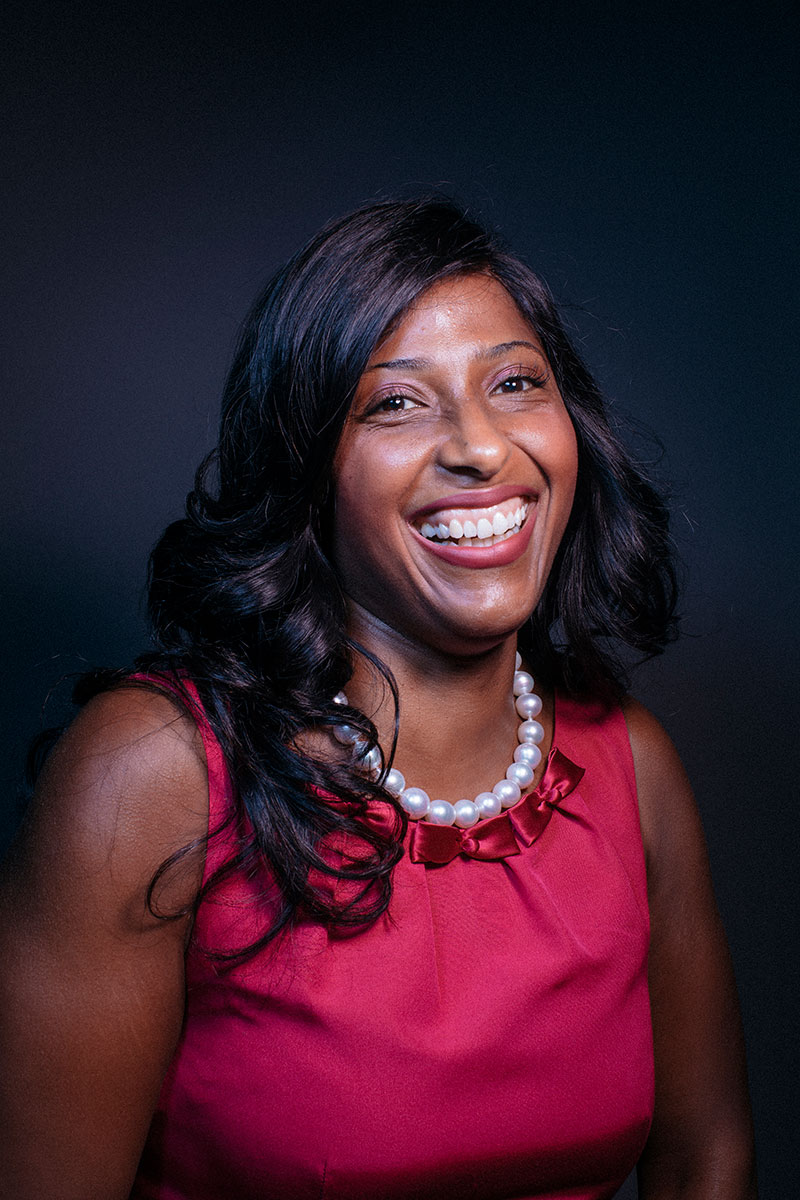 Jennifer Richardson sums up lobbying work with a quote by baseball legend Satchel Paige: "You win a few, you lose a few. Some get rained out. But you got to dress for all of them."
Among her proudest accomplishments are two criminal justice bills that passed earlier this year, examining prosecutorial misconduct and overhauling the criminal trial discovery process.
"A lot of people said we couldn't get it done, or why are you working on that or putting energy in because it's not going to happen," she says about the legislation, which she worked on while Republicans held the state Senate. "Very much towards the end we got that bill on the agenda."
Richardson worked in both New York City and New York state government before her transition to private sector lobbying. At the New York City Department of Education, she first gained exposure to working with legislators and facilitated the passage of universal pre-K. She moved on to the office of Mayor Bill de Blasio, where she worked on issues including social services, transportation, health care and education. The experience prepared her for her current role, where she handles a range of issues.
"This is why I like lobbying. It's exciting generally when things are constantly changing and different things are going on," she says. "I love the excitement of learning a new issue and establishing new relationships."
Richardson also serves as president of the Capital District Black & Hispanic Bar Association. In her free time, she enjoys running charity races.
---
Christian Malanga
Manager of State Government Relations, Con Edison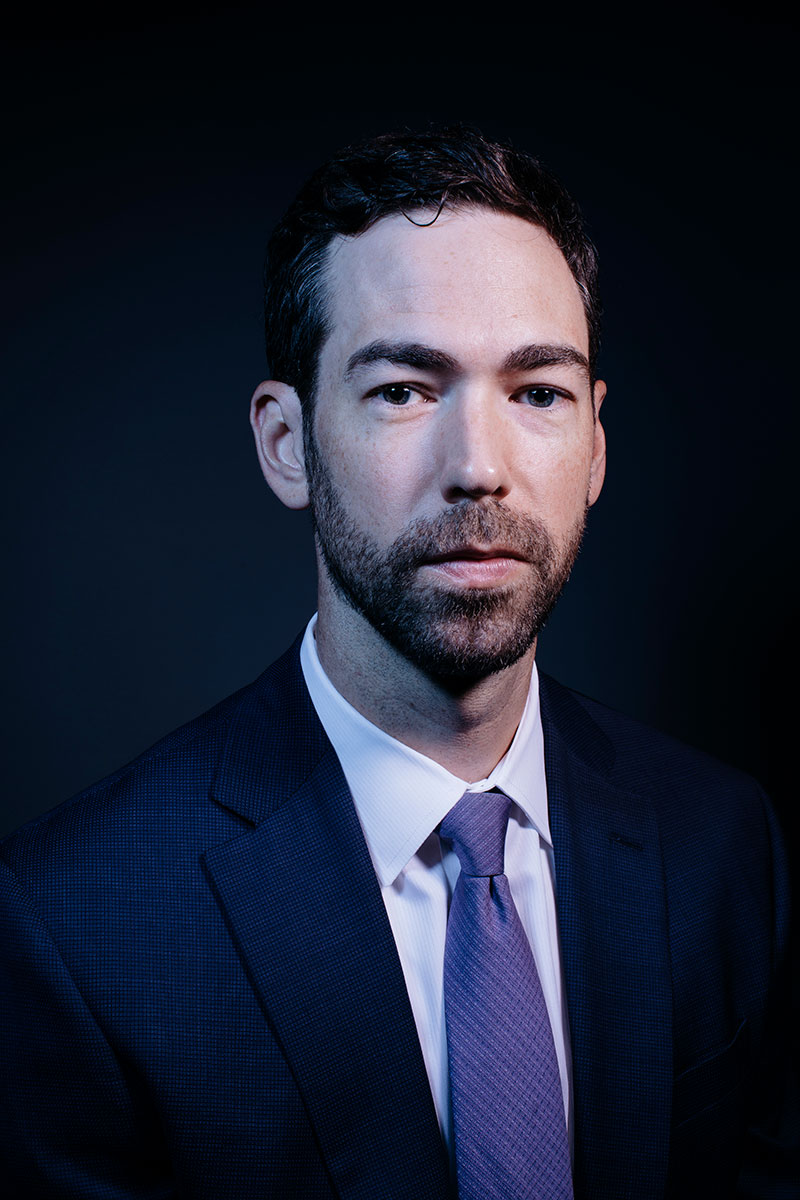 Christian Malanga had two job offers after graduating from law school: one with a private law firm doing litigation and one in the Assembly. Though he wasn't quite sure what the latter entailed, he accepted the offer and found himself deeply involved in state government work.
"I think it was probably one of the best professional decisions I've made because I spent about 10 years there," he says.
He initially served as an associate counsel in the Assembly, helping with committee meetings and advising members. In time, he moved up to the position of assistant secretary for program and policy.
"I thought it was fascinating to actually work through language issues," he says. "To come to the table, start meetings at 9, 10 o'clock at night and work through the night, for multiple nights in a row, was really fascinating, to be part of that behind-the-scenes legislative-making. And it was also a real adrenaline boost because you were working under very tight deadlines."
Given his experience working on the Environmental Conservation and Energy committees in the Assembly, it is only fitting that Malanga would go on to work at Con Edison, where he currently monitors and analyzes relevant legislation and manages a team of lobbyists.
"It's such a complicated system and such an important system, especially to power New York," he says. "And in a time where there's this transition to this new clean energy future – all really attracted me to the position I currently have."
---
Andrew Mangini
Partner, Gramercy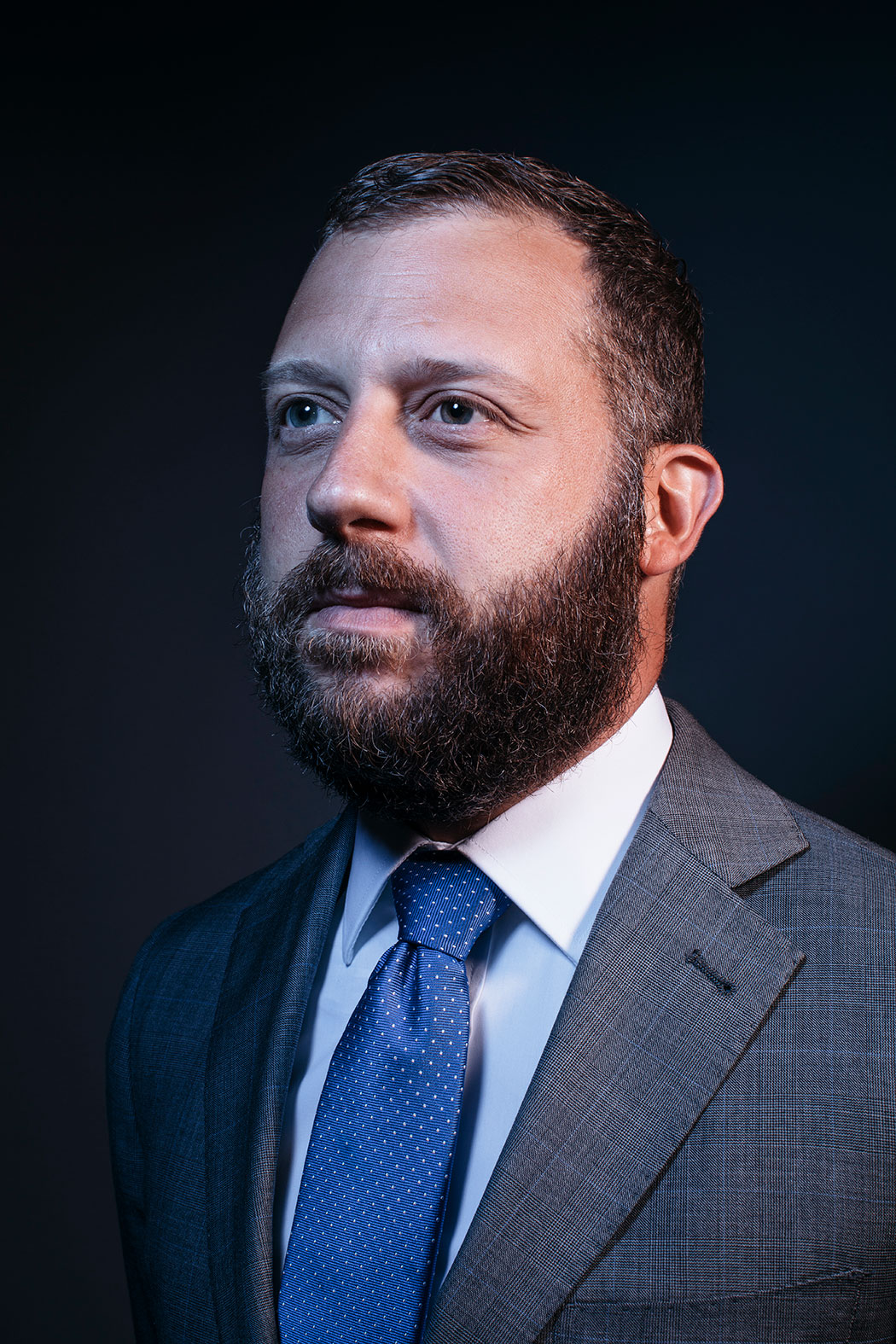 "We are persuaders." That's how Andrew Mangini describes public affairs firm Gramercy and the work he does at the intersection of government, business and media. "We're business consultants and political consultants in the realm of communications," he says.
Mangini started his career in the Assembly Republican conference, and since then has worked on a campaign, managed communications for a state senator and worked in corporate public relations. He joined Gramercy in 2015 as a public relations manager and worked his way up to partner over the course of four years.
He often represents corporate clients and statewide associations, and says he is proud to have worked on a team that backed new licenses for commercial casinos and medical marijuana dispensaries.
"It was pretty exciting to be at the forefront of these new industries as they came to New York state," Mangini says. "To know I had fingerprints on both of those new industries that essentially didn't exist in New York state five years ago is a pretty great accomplishment, to me."
Mangini says he enjoys the fast-paced nature of his job and the challenges it presents.
"You know, we're not hired to do PR for ribbon-cuttings or flower shows," he says. "People hire us when they have a problem, when they have a problem they need to solve. … So that's where we come in. We're not just a press release factory. We come to the table with real solutions for real problems."
---
Melissa Mansfield
Vice President, SKDKnickerbocker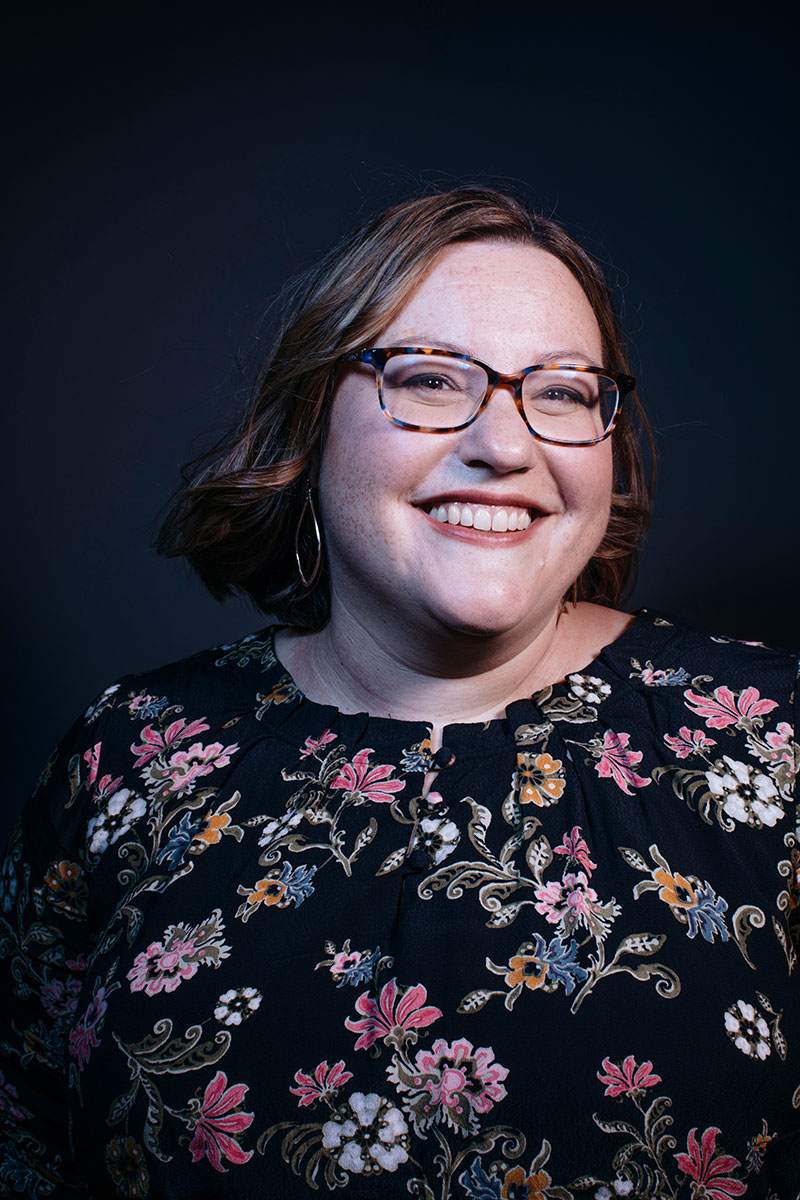 "Particularly at a moment where the federal landscape is so different and opposite of what I believe and what I think is important, I love that I'm part of a firm that is focused on women's rights and all the issues that, frankly, we need more help in," Melissa Mansfield says of her current work at SKDKnickerbocker, where she has served as a vice president for the past three years. She started her career as a journalist writing for The Associated Press and Newsday over the course of seven years, often covering issues in Albany.
"It was a great experience and I was able to really pull the human aspect out of policy," she says.
Mansfield transitioned to communications and public relations, working for the Assembly and the Healthcare Association of New York State before moving on to SKD. Now she works with several clients on issues ranging from health care to the environment. She says her work advocating for the passage of the Child Victims Act, a bill that had been stalled for decades, is among her latest successes.
"It's just an amazing thing to be a part of. I do consider myself very lucky to have been put on that team," she says.
In her free time, Mansfield volunteers with Strong Through Every Mile, a running program that helps domestic violence survivors run their first 5K.
---
Kelly L. McNamee
Associate, Greenberg Traurig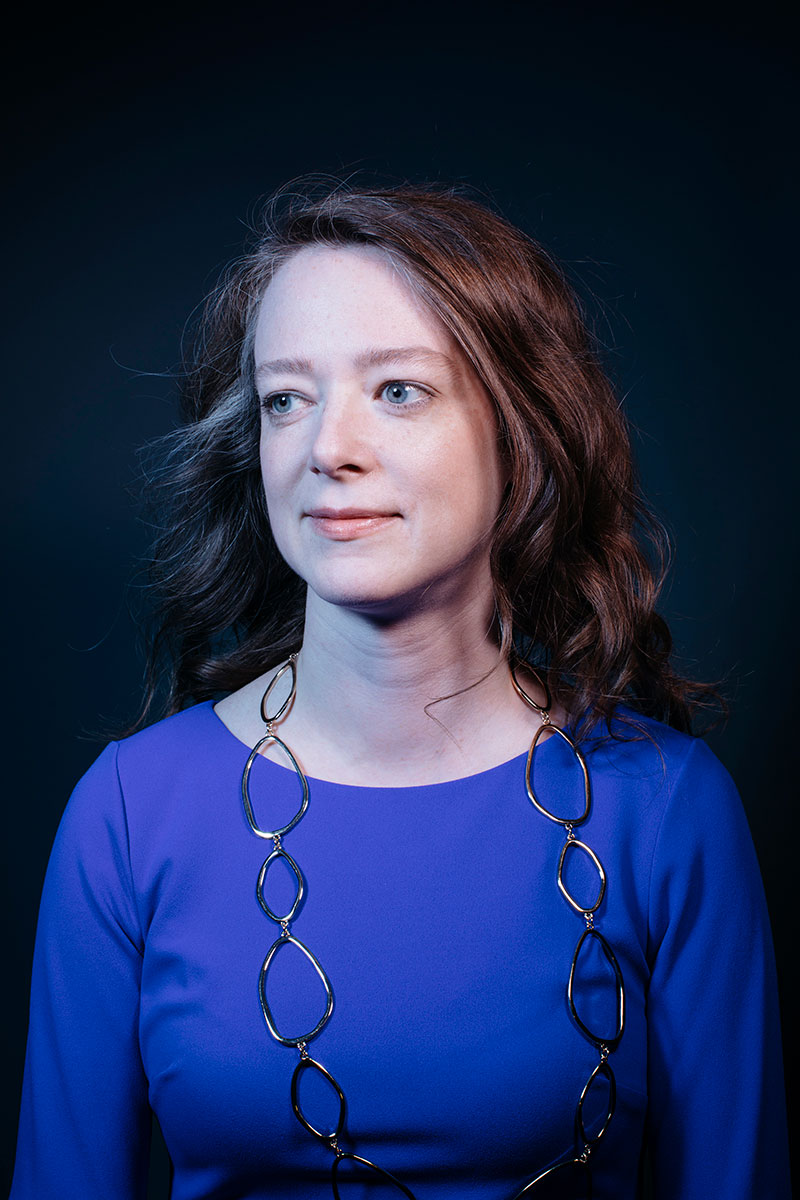 Article 78 proceedings, which challenge a decision made by a New York state agency, are notoriously difficult to win – but Kelly McNamee has been succeeding nevertheless.
McNamee began her legal career working as a paralegal, later attending the Maurice A. Deane School of Law at Hofstra University as part of its LGBT fellowship program. She says her professors encouraged her to join a larger law firm after graduation – and it was a good decision. 
"At first I wasn't sure how I would be perceived in that world … as a young female lawyer, again from a fairly low-ranked school, not to mention being an out lesbian," she says. "But I think I really found my community in Big Law."
After working at Fried Frank and then at Davis Polk & Wardwell, she moved upstate to join Greenberg Traurig. She focuses on commercial litigation, First Amendment issues, antitrust litigation and government investigations.
"GT Albany sort of has the feel of a smaller office, or a smaller firm," she says. "There's a lot of respect and acknowledgement for life outside of the office. But the thing that really drew me was that they offer the same level of sophisticated work that I was doing in the city and the attorneys here are all of the same caliber from the attorneys I was used to working for in the city. So it's really the best of both worlds."
---
Amber L. Mooney
Director of Workforce Development, Business Council of New York State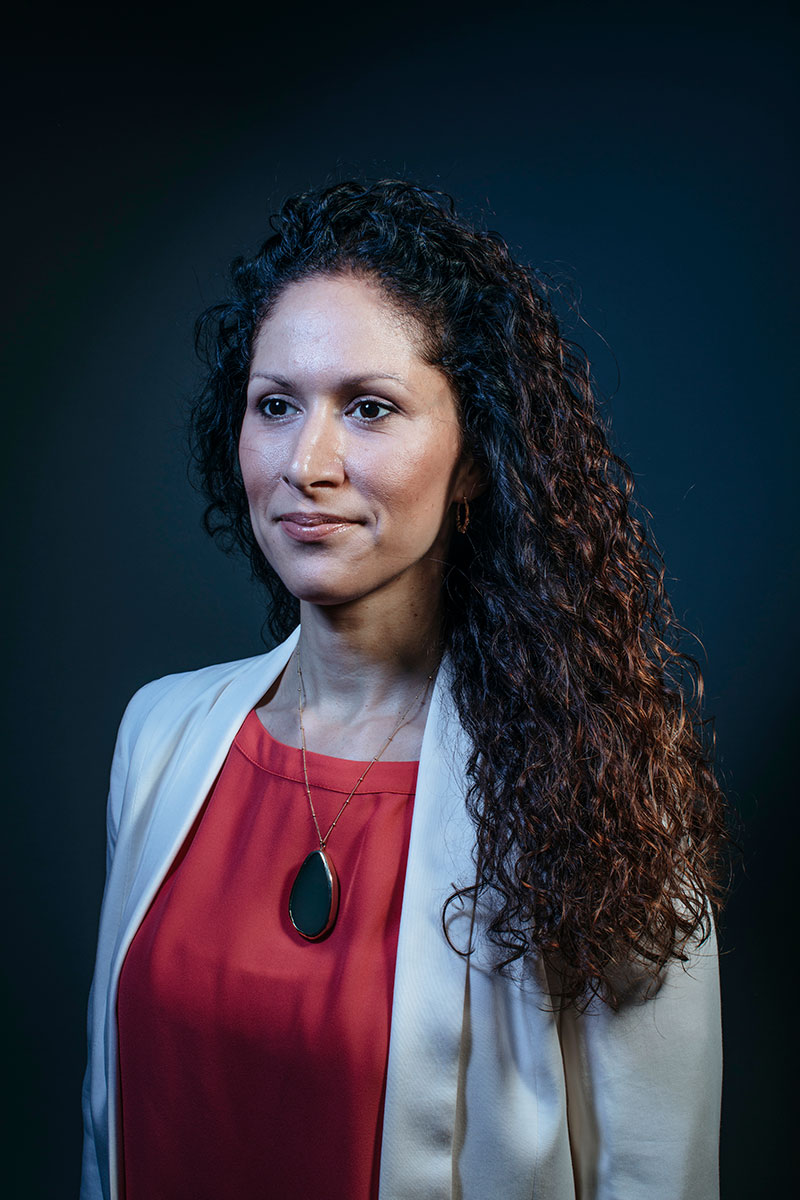 Amber Mooney understands firsthand the issues faced by nontraditional students and the challenges of workforce development.
"I was a very nontraditional student in a lot of ways," she says, "and now in the work that I do preaching alternative pathways is very close to home for me, since I did start a career in hospitality before I went back to school."
She began her career working in event management before earning a bachelor's degree at the University at Albany and later landing at the Center for Economic Growth. Since then she's held several positions in which she handled workforce development, economic development and education issues – including at the Ballston Spa Central School District and the state Procurement Council. As director of workforce development at the Business Council of New York State, she juggles a few responsibilities, from lobbying and advocacy to managing programs in education and workforce development.
"When the opportunity came to go on to the policy side, I saw it as a huge opportunity, just because I had been on the ground, so to speak," she says.
This past year, she successfully advocated for the state's allocation of $175 million toward workforce development and for data transparency about how effectively those state-funded programs work.
One of the biggest lessons Mooney has learned so far? That coalition-building and teamwork are key.
"There's been variations of this African proverb," she says. "Alone you go faster, together you go further."
---
Zellnor Myrie
State Senator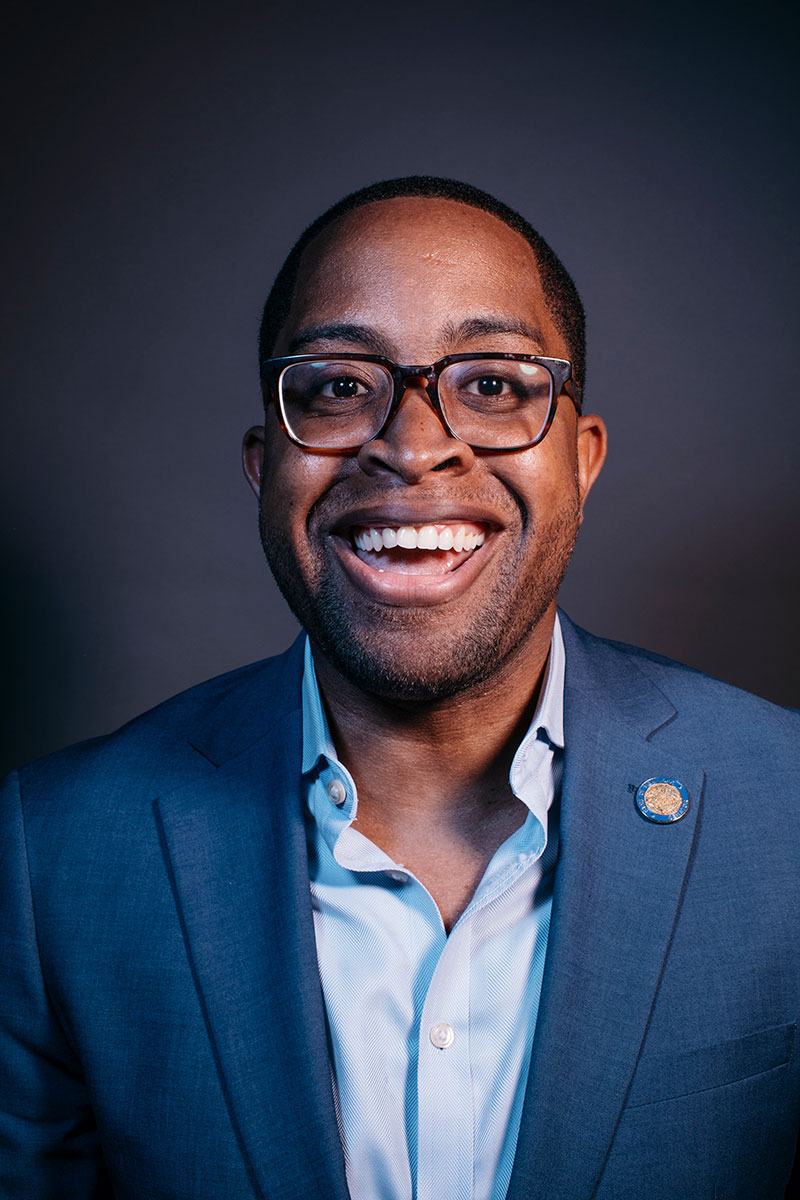 As a lawmaker beginning his first session in Albany, Zellnor Myrie did not expect his leadership to say that his bill to enable early voting in the state would be the first measure the state Senate would debate on the floor.
"Here I am, a freshman having never done this before. We walk into the chamber, a new Democratic majority, everyone is looking to see whether or not we can govern," Myrie says. "And I'm up debating the Republicans for an hour."
The bill passed, the first in what would be a landmark session for progressive legislators. One of the Democrats' biggest achievements was the permanent renewal and expansion of rent regulations. Myrie focused almost exclusively on housing issues and promises of rent reform during his campaign, so to have a hand in passing the legislation was momentous for him.
"I was so overcome with emotion," Myrie says. "I still have bouts of just breaking down emotionally."
Myrie says his personal successes and the successes of his conference are especially poignant considering that running for office was a major life decision. After law school, he had the opportunity to clerk for a federal judge – a job that would have supercharged his career as a lawyer. But he couldn't do the clerkship and run for office at the same time, so he had to make a choice.
"The opportunity to serve my community, to make sure we got the housing laws right, was really worth the risk," Myrie says.
---
Nick Niedzwiadek
Reporter, Politico New York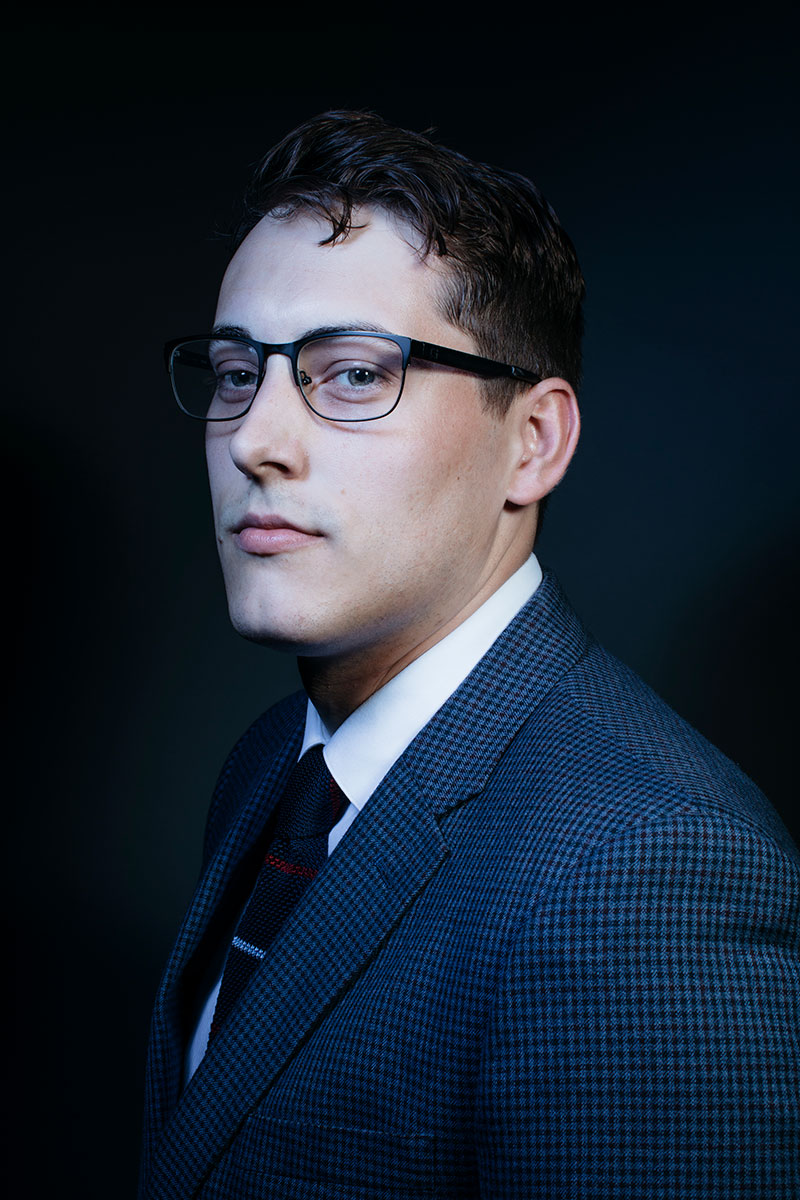 Despite what his LinkedIn header may say, Nick Niedzwiadek is not editor-in-chief at Gawker. In reality, he works at Politico New York's Albany bureau, where he is half of the team that wakes up at about 5 a.m. every day to deliver the New York Playbook to thousands of hungry state and local news junkies.
"I deeply respect Jimmy Vielkind, who had it before me, and Laura (Nahmias) and Azi (Paybarah) and all the people who have had their names on it," Niedzwiadek says. "So making sure to not diminish what they had helped build up is pretty important to me."
His work doesn't get him recognized on the street – which is just fine with him – but people are familiar enough with his byline that he gets a lot of questions about how his name is pronounced. (It's needs-WAD-ick, by the way.)
The Albany-area native always knew he wanted to be a reporter and has had a general interest in politics for a long time, but he says he fell into state Capitol reporting. He joined Politico as an intern in 2016 and has been expanding his influence in the Capitol since then. At 25, he is part of a growing contingent of young correspondents beginning to dominate Albany coverage.
"Anytime you get a scoop, or a mini-scoop, on anything gambling- or casino-related, that feels cool just because you're literally beating someone (like The Buffalo News' Tom Precious) who's writing a book on it," Niedzwiadek says.
---
Cara Noel
Communications Director, 1199SEIU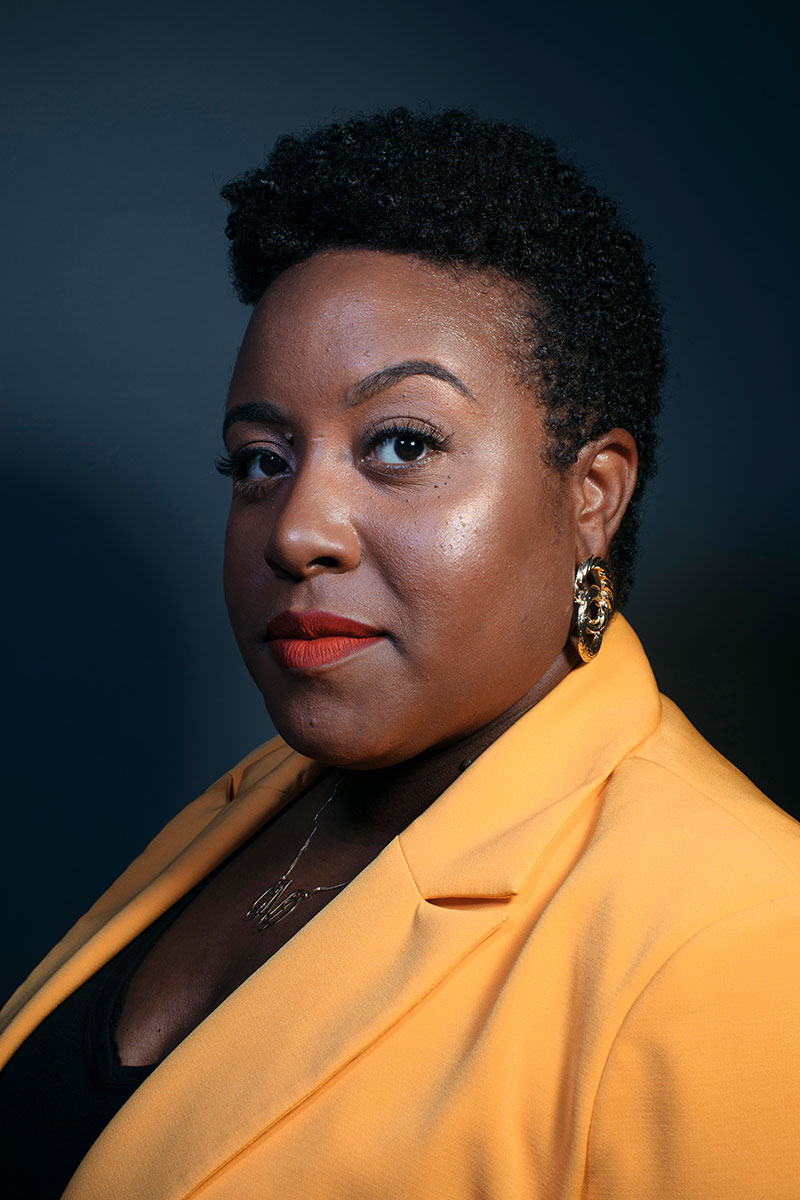 Cara Noel says giving a voice to 1199SEIU's more than 400,000 members – including health care workers in New York as well as Massachusetts, New Jersey, Washington, D.C., and Florida – is her proudest accomplishment.
"Part of my job is really just sharing the stories of the workers who benefit from membership in our union, but also almost telling the before and afters," Noel says. "So meeting people who – and even children of union members – who can say, 'I remember when I was finally able to go to the eye doctor or when I was finally able to go to the dentist and that happened when my mom or when my dad joined the union.'"
Noel first worked on labor issues while serving as a press secretary for the New Jersey state Senate Democrats. She went on to work at the New York City Central Labor Council as its communications director before transitioning into her current role.
"You would think there wouldn't be the level of opposition that exists in 2019," she says, referring to labor unions. "You would think that people would understand the benefits unions provide and want to make sure that their workers have healthy work sites, want to make sure that their workers have the benefits that allow them to live and raise families, and not just exist, but thrive."
Noel is a proud graduate of Morgan State University, a historically black college. In her spare time, she sings in her church's choir.
---
Caitlin O'Brien
New York Government Relations Director, American Heart Association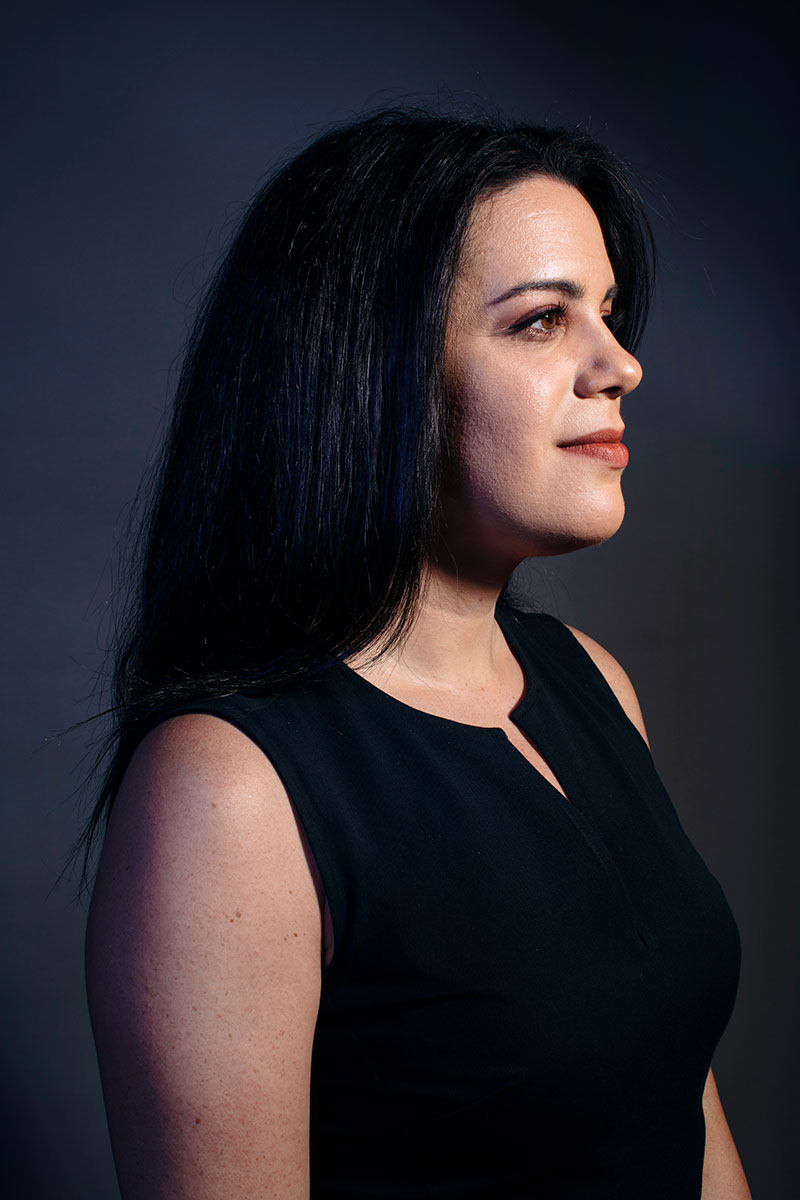 Caitlin O'Brien first learned about lobbying in college at the University at Albany, when she took a class taught by a lobbyist. The class required her to manage projects and she loved the work, but she didn't think about doing it again until she went to law school and started working as a government affairs law clerk for the firm Wilson Elser. Later, she worked as an environmental health associate with Environmental Advocates of New York.
"Lobbying and advocacy in general – I'm interested in it because I feel like I'm helping people," she says. "A lot of people don't have the means, the resources or the ability to speak up for what they need, so I feel like advocacy is a really good way to try to help."
O'Brien has served as New York government relations director at the American Heart Association for nearly two years. During this time, she had been making progress on legislation to raise the smoking age to 21 at the local and state levels. Then earlier this year, lawmakers passed legislation raising the smoking age to 21 across the state – and she considers this one of her proudest accomplishments.
"Really just a lot of educating, you know," she says, "(about) how the tobacco industry targets youth and targets certain communities, really how their marketing of e-cigarettes is really aimed at getting this replacement generation, which is hooking young children onto their tobacco products."
---
Shirley Paul
Assistant Director of Legislative Affairs, SUNY Office of State Relations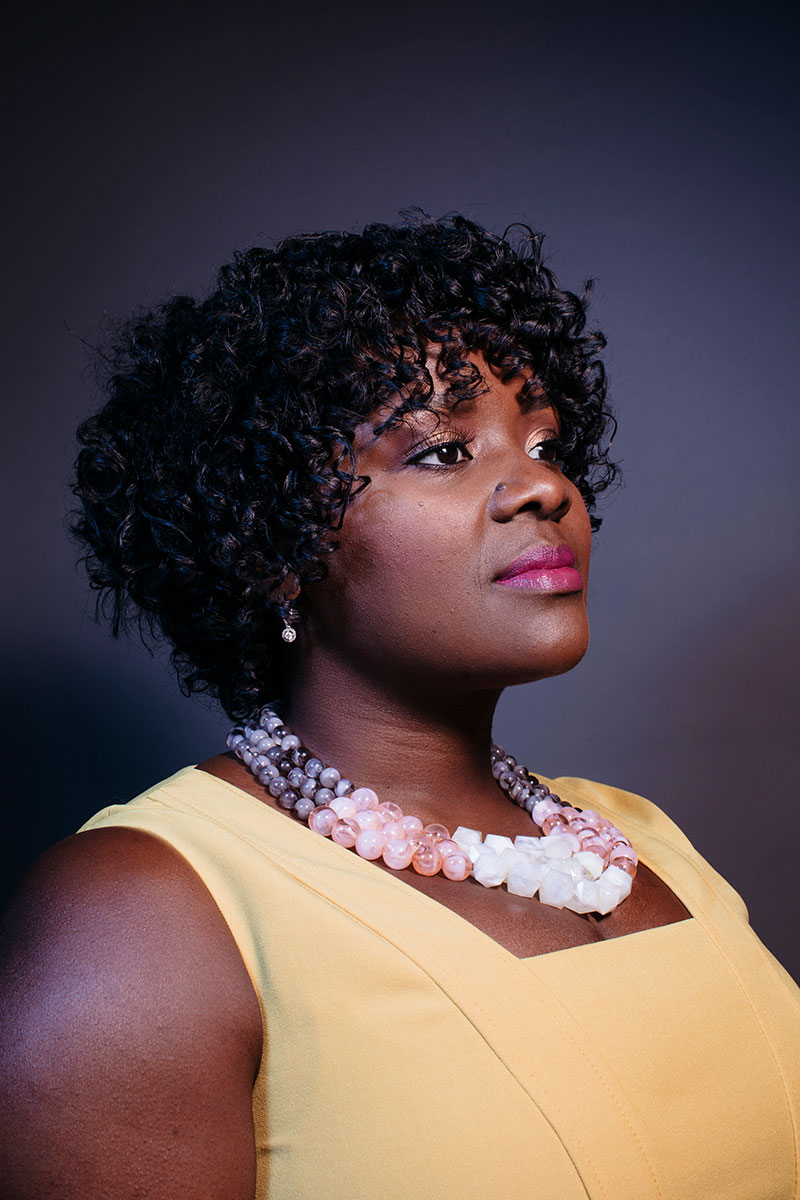 Shirley Paul immersed herself in New York City's political scene as an enthusiastic college student. She interned in Frank Seddio's office when he was an assemblyman and became involved in the Thomas Jefferson Democratic Club, where she would meet people who would become her future colleagues.
"I did it just for the love of it but I didn't even know how influential that club was at the time, and still is," Paul says. She went on to earn a master's degree and a law degree while remaining involved in politics. She pursued a clerkship at the New York Supreme Court, then worked in the governor's office and the lieutenant governor's office.
In her role as assistant director of legislative affairs at the SUNY Office of State Relations, she oversees the budget and legislative processes, preparing the budget for the university system and advocating for it, as well as tracking legislation that might affect state universities. Paul recently spearheaded a loan forgiveness program, which would grant debt relief to people who have a graduate degree from a SUNY school and are hired as faculty by the university system – with the aim of recruiting faculty members from diverse and underrepresented backgrounds. The bill passed in the Senate this year.
"To me this, right now, is my dream job," she says. "It's a place where I get to merge in my legal skills, my thinking, then my regular people skills."
---
Karines Reyes
Assemblywoman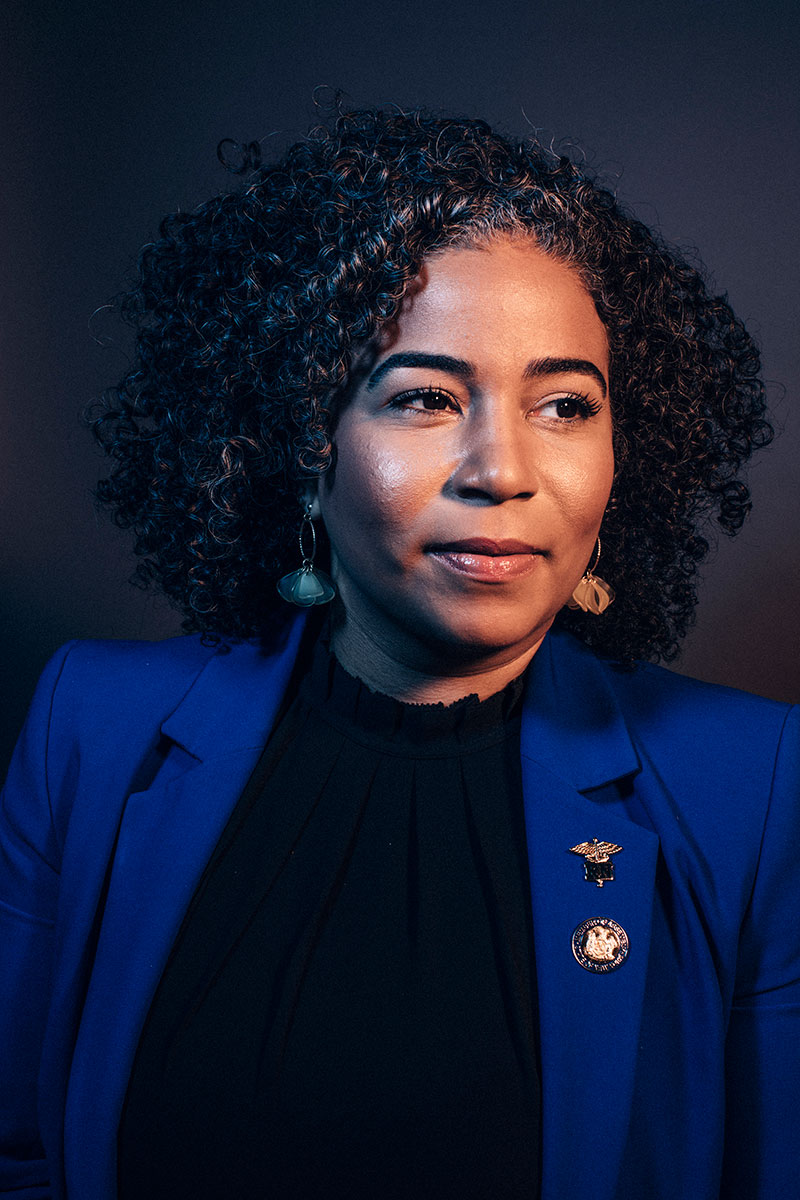 Albany is not exactly known for the diversity of its legislators' professions – the majority are lawyers or career government workers. As a nurse, Karines Reyes brings a different point of view.
"My colleagues really look to me for my opinion when it comes to legislation that has to do with health care," Reyes says. "It set me apart, especially in conferences."
Years ago, Reyes didn't see herself entering elected office, or even becoming a nurse for that matter. She attended a high school with a focus on the visual arts and studied communications in college. While she doesn't have much free time these days, Reyes says she wants to set up a small art studio in her house to help her escape the "craziness" of the political world. She mostly channels her creative energy into doodling, filling up her notes with drawings during the session.
"When I stand up at the dais – you know who doodles a lot? Jeff Aubry," Reyes says, referring to the Queens assemblyman who oversees Assembly proceedings as speaker pro tempore. "So when he sets me up at the dais, I counterdoodle his doodles."
Although she still sees more work she can do in the Legislature, Reyes doesn't want to remain in her seat for 20 or 30 years and hopes to give more diverse voices like hers a chance in the Legislature.
"I don't think I would be doing my community a service by sitting here for such a long time," she says.
---
Kendra Rubin
Vice President of Government Affairs, New York Credit Union Association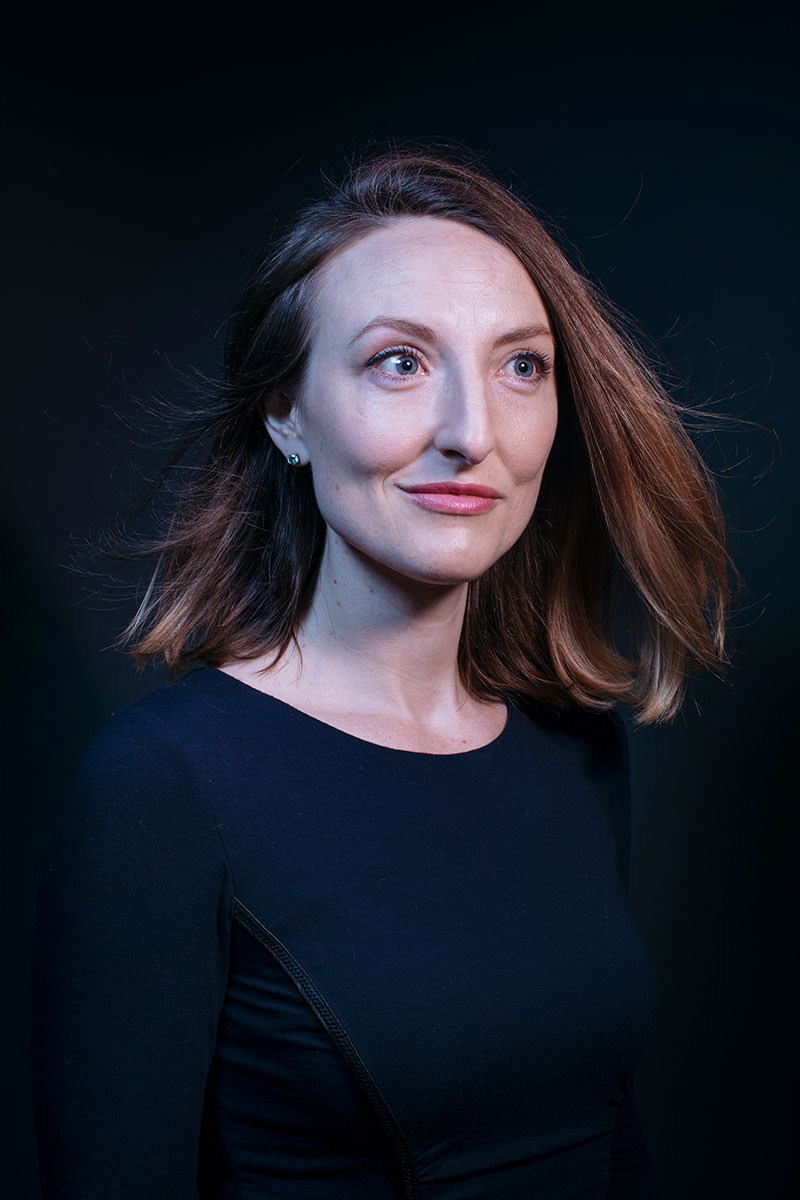 When Kendra Rubin got an unexpected call from Gov. Andrew Cuomo's office and a job offer to work as the governor's briefer several years ago, she jumped at the opportunity.
"I thought about it for all of two seconds, and then obviously took the job," she says. "That was an amazing role because I got to see this 30,000-foot view of state government."
She had already interned with Cuomo while he was state attorney general, and she had worked at the state Department of Health and the Governor's Office of Storm Recovery. But as an early-career lawyer, she wanted more fast-paced work – and the governor's office delivered. Rubin ended up working on everything from horse racing and gambling to local government affairs.
"It was a very formative time in my life," she says. "I saw the budget process from start to finish. I saw (the) session from start to finish. … When you're in the trenches of state government at those wee hours of the morning, it really forges this relationship with your colleagues that you can't get anywhere else."
After that, she served as director of appointments in Cuomo's office, overseeing all board and commission appointments on his behalf. Rubin has since transitioned into a different role at the New York Credit Union Association, working on government affairs and lobbying in both Albany and Washington, D.C.
"That's been interesting," she says. "The opportunity to take an issue and unpack it fully has been really fascinating."
---
Julia Salazar
State Senator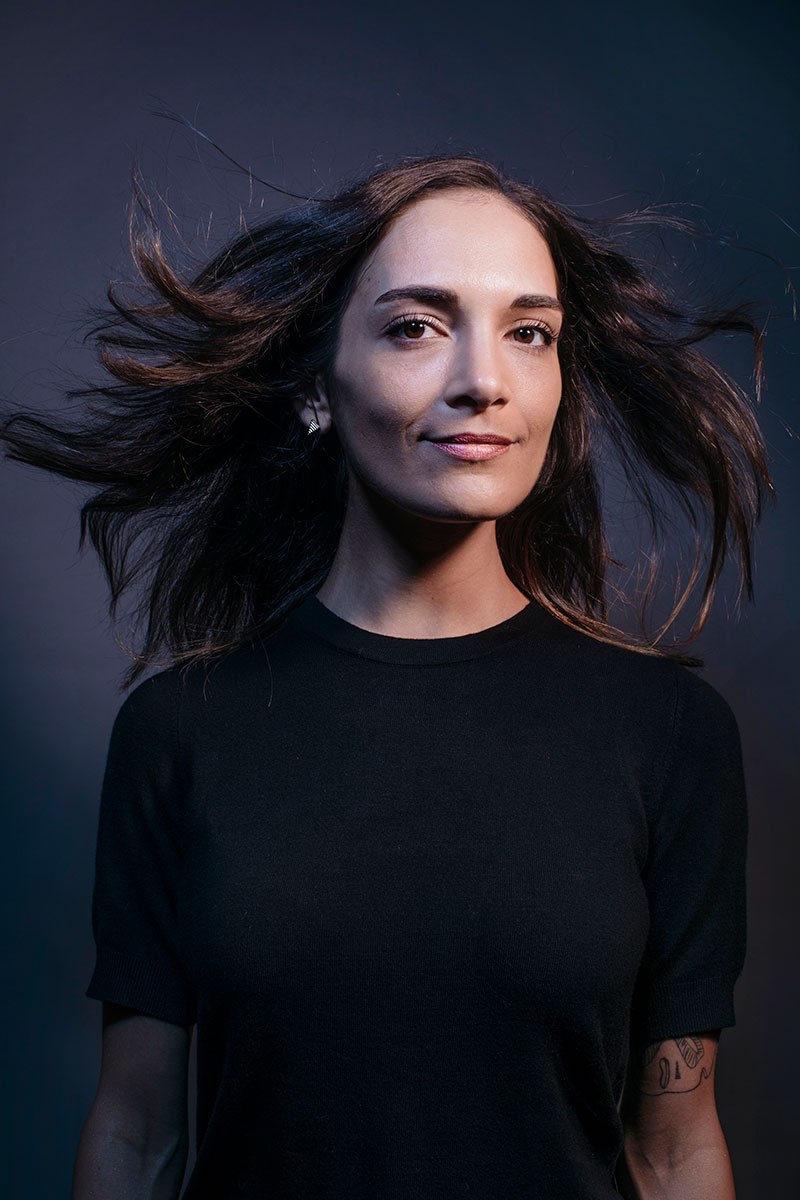 The youngest current member of the state Senate – and also the youngest woman ever elected to the state Senate – Julia Salazar was only 27 when she won the election and 28 when she officially took office. But her age had no bearing on her accomplishments during her first session in Albany.
"My first session really exceeded my expectations," Salazar says. "I was really pleasantly surprised to be able to pass, of my bills, about 15 bills."
Before running for the seat herself, Salazar volunteered for the campaign of Debbie Medina, a democratic socialist who ran against then-state Sen. Martin Malavé Dilan in 2016. Medina's loss paved the way for Salazar – a member of the New York City chapter of the Democratic Socialists of America – to run and beat Dilan in 2018.
"In early 2018, some friends I had organized with at DSA approached me and said, 'Someone needs to run again.' And I said, 'Yes, someone needs to run against Dilan,'" Salazar says. "And they're like, 'You don't get it, we want you to run.'"
As the first democratic socialist elected to the state Legislature, Salazar is something of a standard-bearer for the growing group. And despite a landmark first year, she still sees plenty that needs doing and says she hopes to remain in office for as long as her constituents will have her.
Her next step however is to get a canine companion to keep her company during those trips to Albany.
@JuliaCarmel__ and @SalazarSenate
---
Marcy Savage
Partner, Reid, McNally & Savage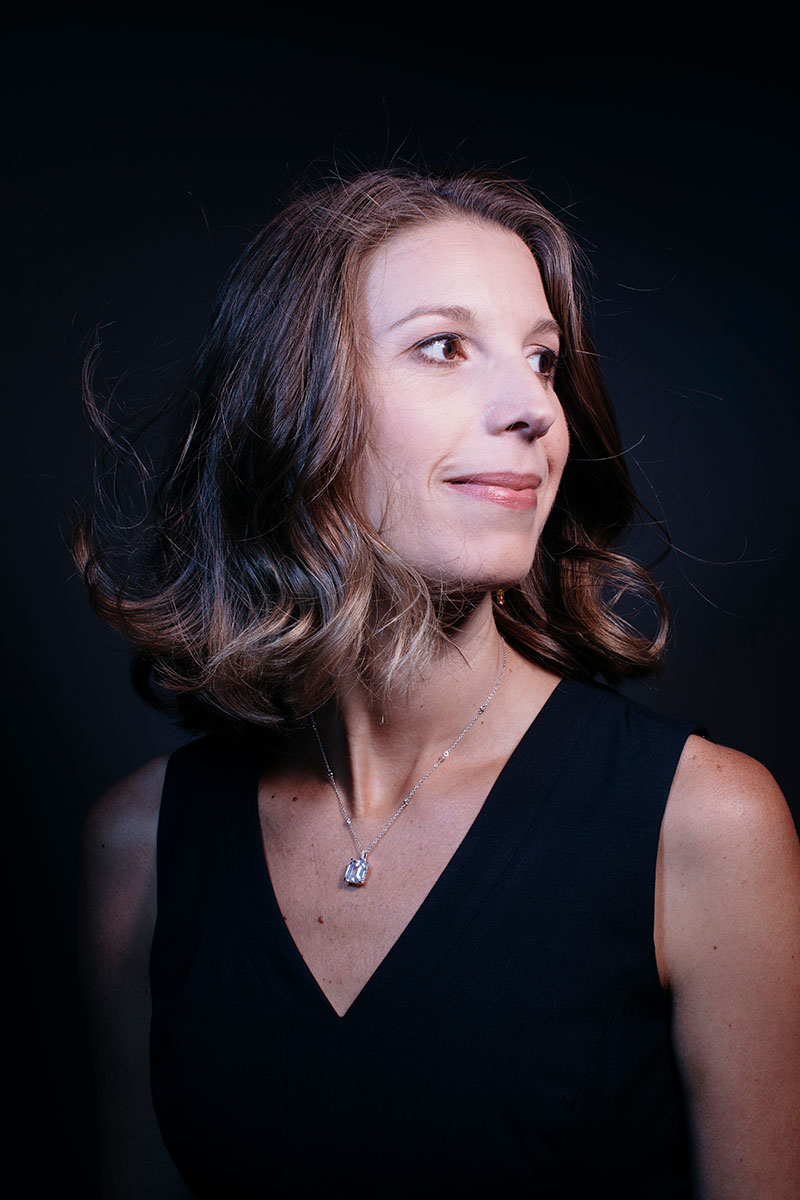 Since her very first internship in 2000, Marcy Savage has consistently worked on health care issues for organizations like the American Cancer Society and the New York Public Interest Research Group. She now specializes in health care at the lobbying firm Reid, McNally & Savage.
Despite the stigma associated with lobbying, Savage says her work is valuable to organizations with limited resources who otherwise might not have a presence in state government.
"I think a lobbyist has to be and is important to the process of government, in terms of understanding that process, basically being able to be credible, bring information to very busy lawmakers and their staff," she says. "Bridging a gap between what's going on in the community – community needs, different organizational needs – we sort of try to be and provide that voice to them in Albany."
Earlier in her career, Savage advocated for a law that required smoke-free workplaces in New York City, which passed in 2002. Among her recent victories is a law eliminating religious exemptions from vaccines, which the state Legislature passed in June.
"For a number of years, it's been something we've been talking and educating and advocating for as good policy," she says. "I truly believe – not only as a lobbyist, as a health care advocate, but also as a parent – I do actually think this was a very important public policy that I actually think will save and improve the lives of many."
---
Jennifer Shafran
Vice President of Government Affairs, Kasirer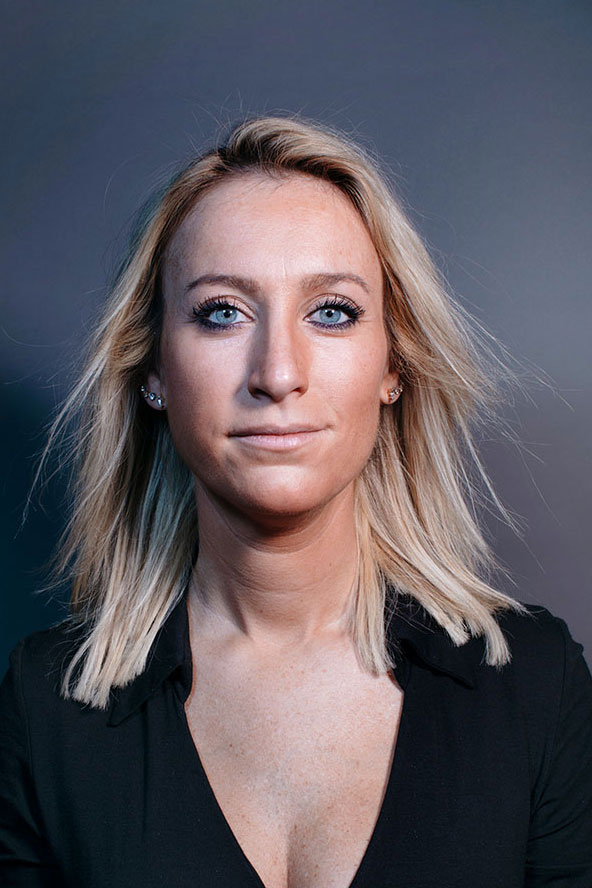 Having spent several years in state government, Jennifer Shafran says working at Kasirer seems at once very different and very familiar.
"Sometimes remembering I'm not the person that's being asked something, I'm the person who's asking, is an interesting perspective to have," she says of the transition. "But I think having the institutional knowledge of knowing what it's like to be asked allows me to kind of get into the mindset of how to approach conversations with stakeholders."
Shafran started her career in public service in state Sen. Liz Krueger's office as a college student before she was hired as a community liaison and communications aide. She managed a range of projects, including the creation of the Second Avenue subway.
"I was able to take my son on the Q line for the first train ride," she says. "It's incredible to see such a huge-scale project come to fruition after so many years."
She managed digital communications for the state Senate Democrats for a year and a half before transitioning to the state Department of Labor as a press officer. Then she earned a degree from the Cardozo School of Law – fulfilling a longtime ambition to attend law school.
"I look back on legislative items that I had read prior to law school, and stuff that I had worked on, and it's not that I got it wrong or anything," she says, "but I see it now in a completely different way."
---
Brian Shea
Chief of Staff, Albany Mayor Kathy Sheehan's Office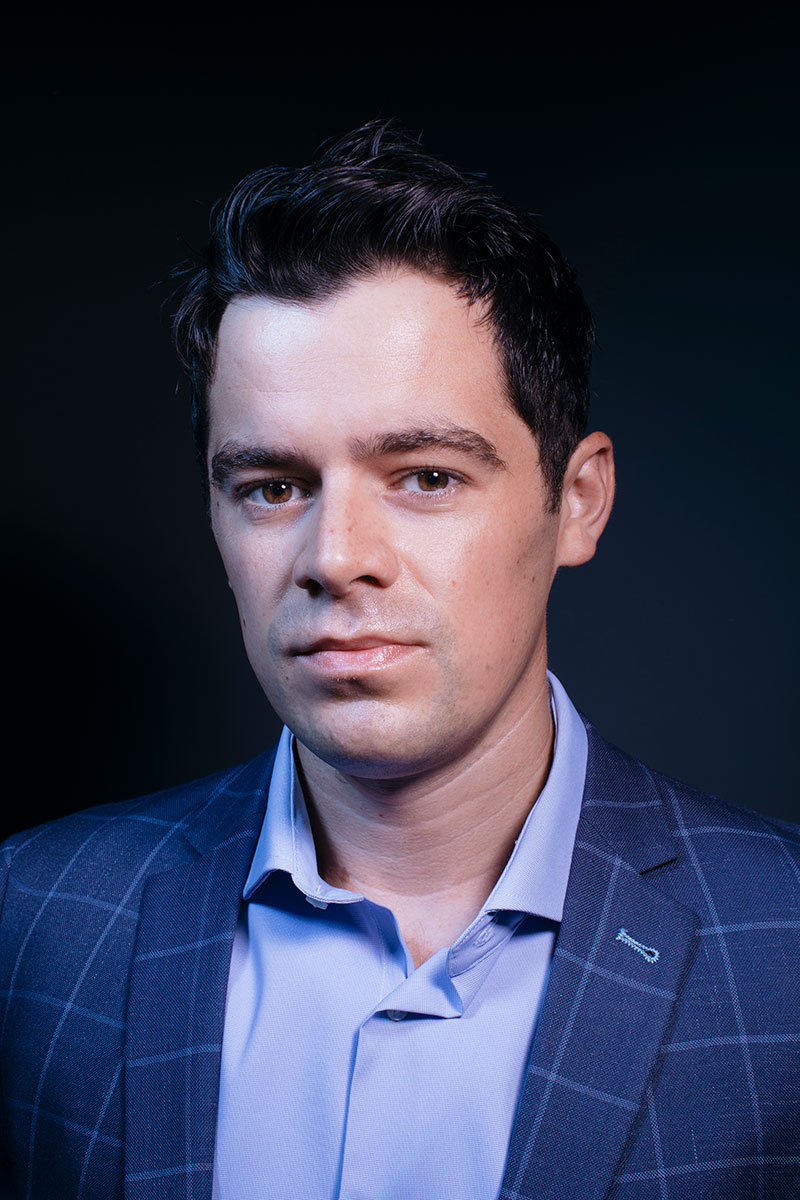 Brian Shea had always thought he would go into medicine. He studied biology in college and had plans to go to medical school. That all changed when the Assembly advertised its Albany internship program at his school, and Shea decided to give it a go. He just never left.
"I joke that it ruined my life," Shea says. "But it opened a lot of doors for me and it worked out. It worked out great in the long run."
Shea worked for Assemblywoman Donna Lupardo as an intern and then as a full-time staffer beginning in 2009, and later worked in Gov. Andrew Cuomo's administration. In 2016, he interviewed for the chief of staff position for Albany Mayor Kathy Sheehan, making the jump from state to local government.
"What I like about local government is you can have an immediate impact and you can solve problems very quickly," Shea says. In Albany, that means "taking a city from the 19th century to the 21st century."
When he started during Sheehan's first term, he says many departments didn't even use computers. He had a hand in getting Albany more state aid and is now working on the Albany Skyway project to help revitalize the city's downtown.
When he's not working behind the scenes, Shea has the added responsibility of being the city's spokesman.
"It definitely makes the job more interesting," Shea says. "It keeps me on my toes, that's for sure."
---
Nick Sifuentes
Executive Director, Tri-State Transportation Campaign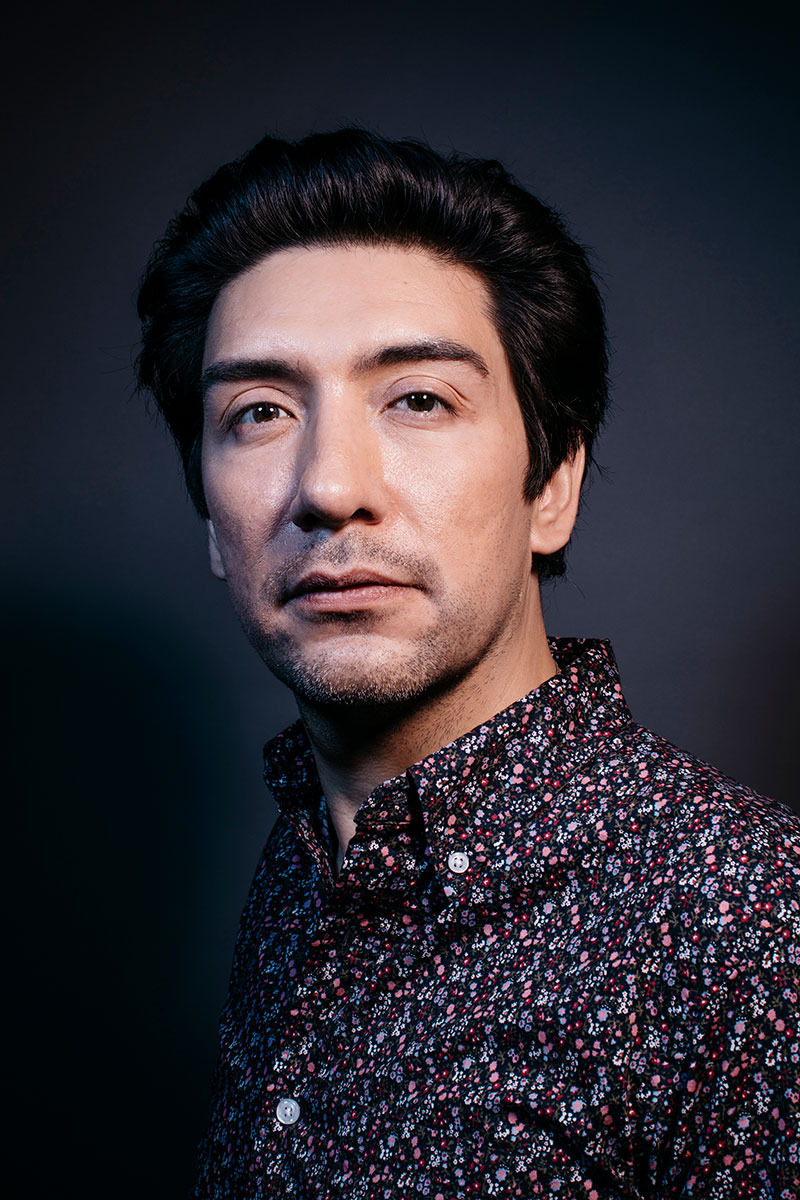 If you've ever taken to social media to complain about New York public transit using the hashtag #CuomosMTA, you can thank Nick Sifuentes. Sifuentes helped kick off the campaign – and the now-viral hashtag – to get the governor to take responsibility for the Metropolitan Transportation Authority while working as deputy director at the transit advocacy group Riders Alliance.
"Over the last couple of years, we've kind of seen the results of a lot of those efforts," Sifuentes says. "The governor has absolutely stepped up about the MTA."
Sifuentes, who is gay and from a middle-class family of color, says growing up in a predominately white environment made him acutely aware of what it means to not fit the mold. The experience made him want to help others who are disadvantaged in some way. At Riders Alliance, he helped launch the Fair Fares campaign, which now provides half-price MetroCards to low-income New Yorkers.
With those successes under his belt, in 2017 Sifuentes took over as executive director of the Tri-State Transportation Campaign. Since then, he has steered the organization from having primarily a watchdog focus to focusing on actionable campaigns that achieve results. It did that this year with its successful campaign for congestion pricing in New York, which was backed up by hard data.
"The good thing about a campaign is you can get in there early, and if you get in there early and you're tenacious about it, you have this shot at winning," Sifuentes says.
@nicksifu and @Tri_State
---
Casandra Deguire Walker
Associate Director of Legislative Affairs, New York state Attorney General's Office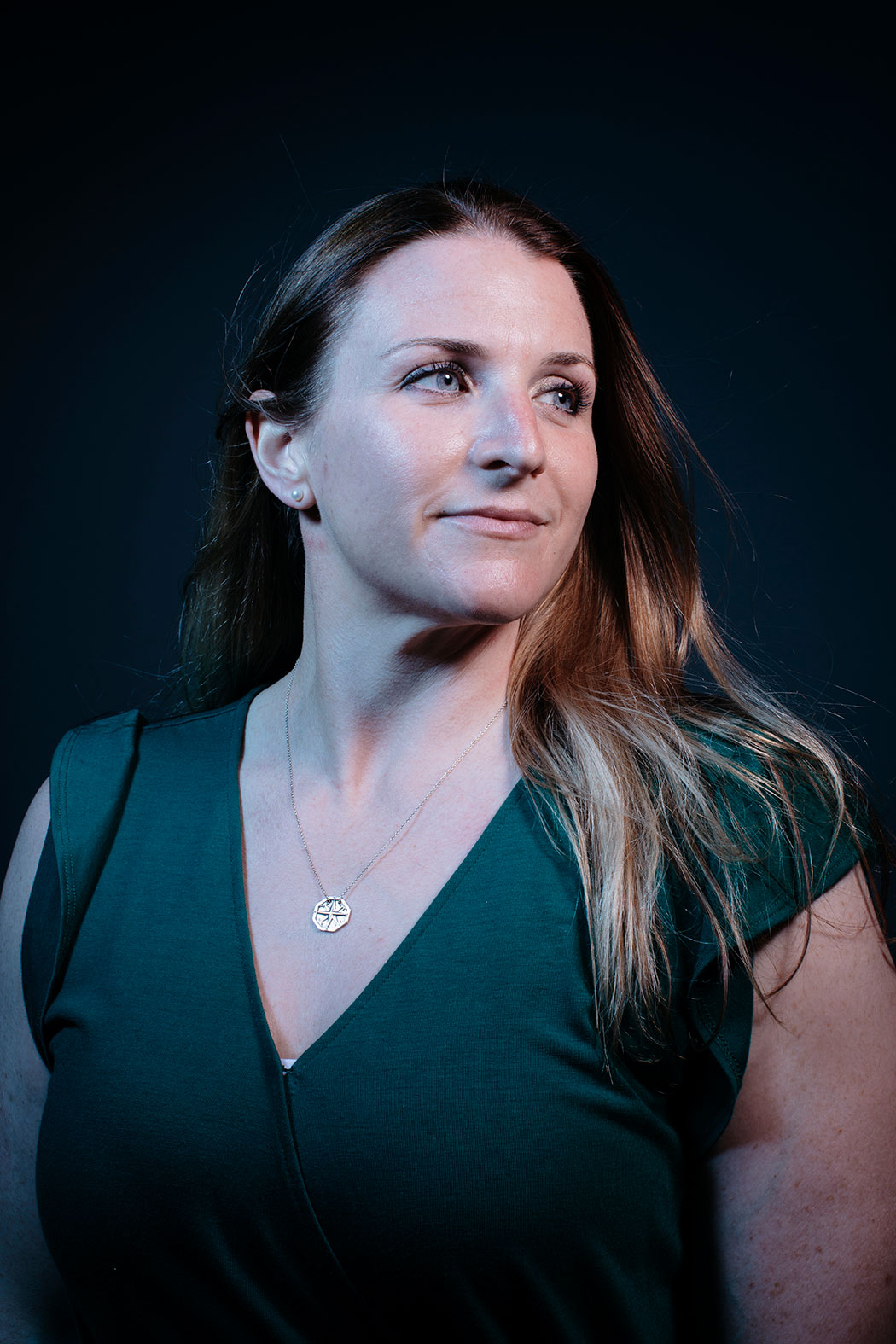 A couple of winters ago, Capital Region residents were left without gas, unable to heat their homes during a bitter cold snap. Casandra Deguire Walker jumped into action, working all weekend at state Attorney General Letitia James' office fielding calls and handling complaints. In June, her efforts came to fruition when the attorney general's office announced a settlement with a fuel supplier to prevent a similar shortage from happening again.
"I like when I can work off my empathy," Walker says. "You know what the right thing to do is, and you do everything you can to try to figure out how to help."
Walker has been helping a lot recently, working behind the scenes at the state Capitol to pass major bills during the session, including one penalizing employers that discriminate against their employees based on immigration status.
"Seeing your day-to-day work out there getting voted on, getting signed by the governor," Walker says, "it's really cool."
The Capital Region native took an uncommon path to the attorney general's office, living life "backwards," she says. She got married and had children young – her boys are now 12 and 13 – before attending college and starting a career. A college internship in the attorney general's office turned into a job, and since then she's risen through the ranks in an office filled with powerful women.
"There are some of the most brilliant and smart and strong women I've had the honor of knowing," Walker says. "It's inspiring and it's awesome."
---
Jennifer E. Walden
Managing Director, Accenture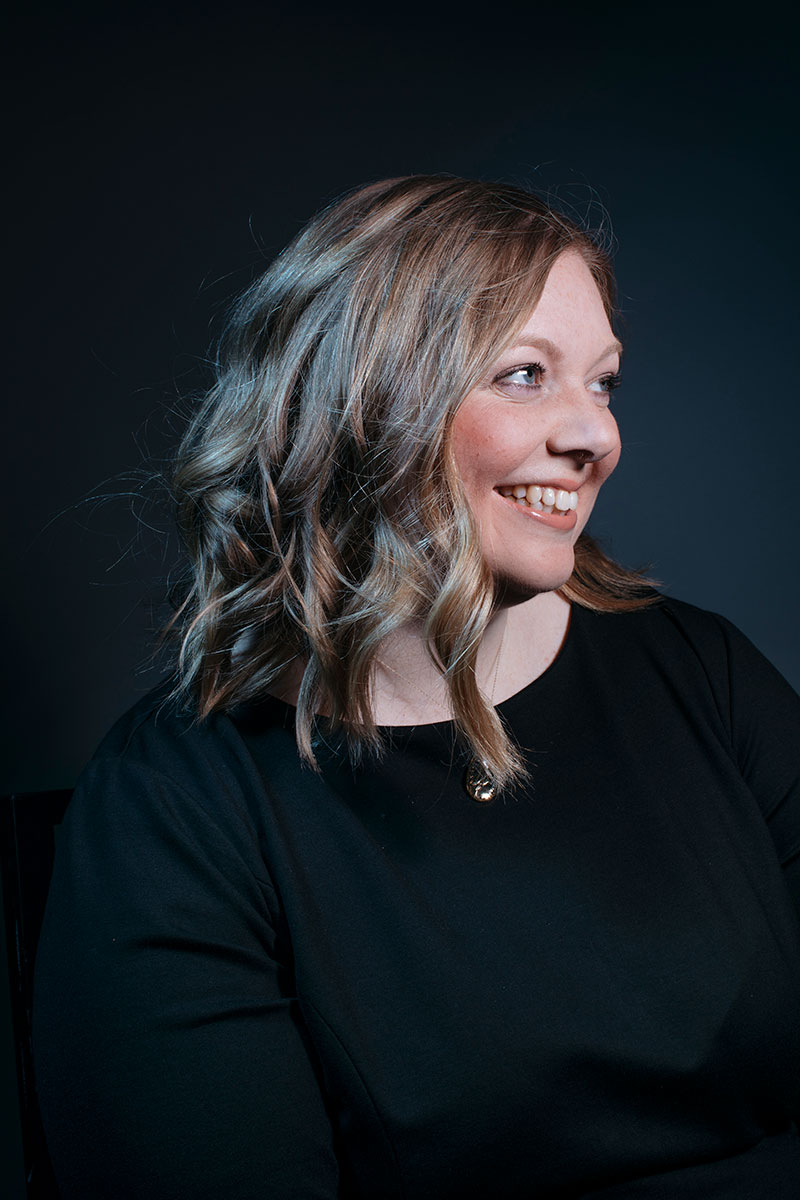 Over the course of her 16 years at Accenture, Jennifer Walden has seen a lot of change at the public sector consulting company. Not only has the pace of the work increased with the advancement of technology, but the types of services consultants can provide have broadened as well.
"I think that's the biggest shift – the pace at which we do this work, right? And the tools with which we do this work," she says. "And I think personally, it's created a way to create deeper relationships and deeper connections, not only with clients but with colleagues."
Walden is currently working with a state agency to modernize and streamline its benefit administration system.
"The work that I do every day, especially here in New York where I live and where I work, it impacts my mother and my sister," she says.
For Walden, persistence and patience are key to succeeding in the job.
"I think the biggest lessons learned are, really, to always look a little bit deeper," she says. "So, sometimes it's a little bit easy to say, 'No, this thing can't be done.' And I think it's on all of us to think about what's the outcome that we're looking for, what are we looking to achieve, and to keep looking to find a way to do that. Anything is possible with the right mindset and with the right viewpoint and asking good questions."
---
Tim Williams
Producer, "The Capitol Pressroom," WCNY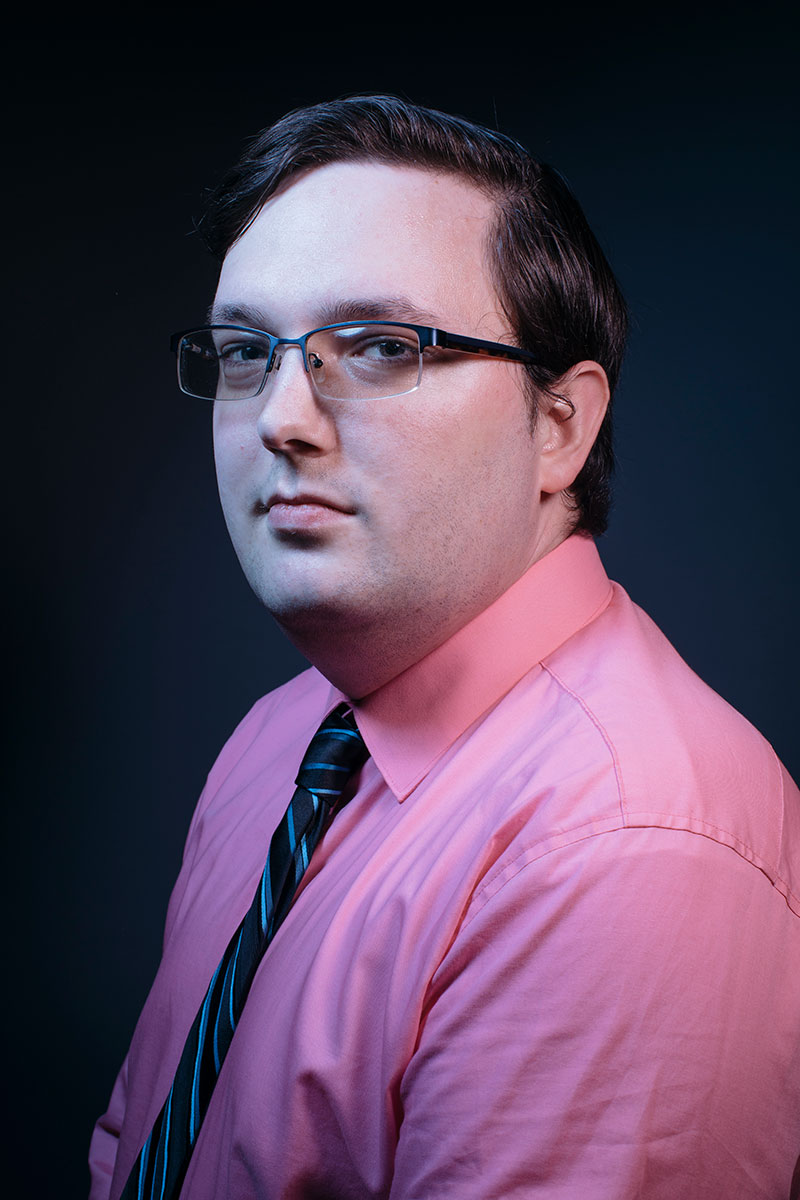 There are many cynics in the state Capitol, but Tim Williams is not one of them. The producer of WCNY's "The Capitol Pressroom" spends his days trying to figure out who deserves airtime on some of the most pressing issues facing state government. On any given day, Williams might go from a call with Gov. Andrew Cuomo to combing through media reports to figure out whose voices are not being heard.
"One of the things I like about working at 'The Capitol Pressroom' is just seeing all these people who are literally putting blood, sweat and tears into making their issues go forward," he says. 
Despite his current comfort with the job, working in a radio studio on the third floor of the state Capitol was far from a given for the Bronx native, who got his start in radio as an undergrad at the Massachusetts College of Liberal Arts.
Williams says his family's experience after the 9/11 terrorist attacks inspired his passion for state politics. His father, a volunteer firefighter in the Bronx, responded to the attacks that day, only to fall ill in subsequent years. A letter from then-Rep. Joseph Crowley helped secure disability benefits for the family, who later moved to the Capitol Region. Williams was only 6 years old at the time, but seeing how one person could make a difference in the lives of others left a big impression on him.
"It really inspired me," he says.
Correction: State Senate Democrats Press Secretary Jon Heppner's title was outdated in the original version of this story, and he is the youngest Democratic majority leader in the history of the Ulster County Legislature.