Previewing the Somos el Futuro 2018 Albany conference
stockphotofan1/Shutterstock
Previewing the Somos el Futuro 2018 Albany conference
Among the hottest topics are immigration reform and the recovery in Puerto Rico.
This weekend, the annual spring Somos el Futuro conference in Albany gets underway. The nonprofit Somos organization partners with state lawmakers to discuss matters that are critical to New York's Hispanic population, including health care, education and economic development.
National debates on immigration and Puerto Rico are also bound to come up. Attendees by and large align with Democratic positions on immigration reform and Puerto Rico's recovery from Hurricane Maria – after all, most Latino state lawmakers are Democrats and hail from blue districts in New York City. What's more, the Trump administration has taken steps – increasing deportation efforts, ending the Deferred Action for Childhood Arrivals program, pushing for a wall on the border with Mexico – that have further distanced the Republican Party from the immigrant community.
However, there's still room for bipartisanship. Assemblyman Marcos Crespo, who chairs the Assembly Puerto Rican/Hispanic Task Force, supports charter schools, even though that puts him at odds with fellow Democrats. The keynote speaker at the conference, commentator Ana Navarro, is a Republican who tried to elect U.S. Sen. John McCain president.
In this Somos preview, we delve into one of the most high-profile immigration issues: the fight against the MS-13 gang and the underlying political dynamics. We feature an analysis by the Puerto Rico-based Center for Investigative Journalism on the island's efforts to restructure its finances. And we hear from four high-ranking Latino officials – Crespo, Rep. Nydia Velázquez, Bronx Borough President Rubén Díaz Jr. and state Budget Director Robert Mujica.
The fantasy of the fiscal plan for Puerto Rico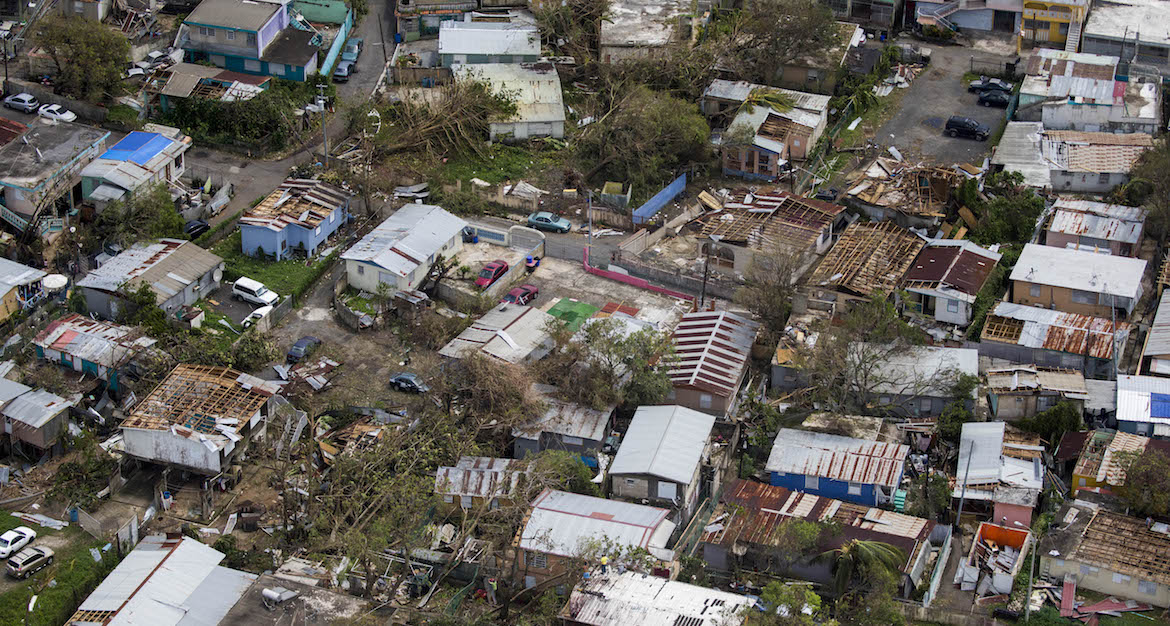 Dennis Rivera Pichardo/Center for Investigative Journalism
The most recent version of Puerto Rico's fiscal plan for its central government would chart the future of the country, giving some degree of certainty to citizens, businesses and investors to bet on the island's dismal economy. Yet it is built on economic projections totally incompatible with the historical experience of places that have been destroyed by hurricanes the world over. Read the full story here.
Fighting MS-13 - and what it means for immigration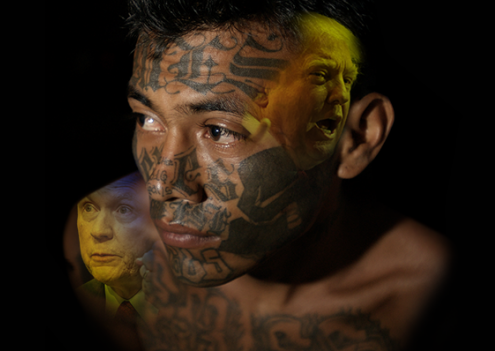 ES James, Christopher Halloran, mark reinstein/Shutterstock
Nowhere are the issues of immigration and violence more obviously linked than on Long Island. Members of the MS-13 gang have reportedly murdered at least 26 people in Nassau and Suffolk counties since 2016. Many members of the gang are Salvadoran, while others are Honduran, Guatemalan or Mexican. Some immigrated recently, and others were born in the U.S. It's no wonder that President Donald Trump, who has often characterized immigrant groups as violent, has seized upon Long Island as a backdrop to his worldview. But Latinos living on Long Island, some of whom entered the U.S. illegally, are also the most likely group to be victims of MS-13's violence and intimidation, according to an expert who has studied MS-13. Read the full story here.
The 'beauty of the budget' with Robert Mujica
He's the man with the $168 billion plan. After two decades crunching budget numbers at the Capitol, state Budget Director Robert Mujica is facing what he called the state's most challenging budget in years. He would know. Mujica served as secretary to the state Senate Finance Committee for 19 years with the Republican majority, and he's held practically every budget-related job in the upper echelons of state government. His expertise was so valuable that Gov. Andrew Cuomo reached across the aisle to pull him into the executive chamber. City & State's Frank G. Runyeon spoke with the state's numbers maestro who also happens to be, arguably, the most powerful Latino in state government. Read the Q&A here.
Birthright: How Marcos Crespo was shaped by his heritage
To understand who Marcos Crespo is, it's crucial to know his backstory. The son of a Puerto Rican mother and an undocumented Peruvian immigrant father, he has risen to become one of the most influential Latino lawmakers in New York, chairman of the Bronx Democratic Party and the Assembly Puerto Rican/Hispanic Task Force. Crespo sees Latinos as severely underrepresented within the minority community and has plans to solve that problem, along with many others that impact a broader swath of New Yorkers, especially in education reform. Runyeon spoke with the assemblyman just after his return from an "eventful" trip to Israel where young protesters threw eggs at him. Read the Q&A here.
Nydia Velázquez on leading the way for Latinas
In 1984, Rep. Nydia Velázquez became the first Latina to serve on the New York City Council. In 1992, she became the first Puerto Rican woman elected to the House of Representatives. And in 1998, she became the first Hispanic woman named as a ranking member of a full House committee. Velázquez has spent her career as a trailblazer for Puerto Ricans and other Latinas, and has made Puerto Rico one of her major issues. She spoke with City & State's Rebecca C. Lewis about how her background has influenced her, and about the current state of Puerto Rico as it continues to recover from two hurricanes. Read the Q&A here.
Rubén Díaz Jr. on New York's responsibility to Puerto Rico
As the first mainland home to so many Puerto Ricans – including Bronx Borough President Ruben Diaz Jr.'s father, who moved to the borough from Bayamón – the Bronx has long had close ties to the island devastated by Hurricane Maria in Sept. 2017. Since then, Diaz has been a leading voice in New York's response. Here's what the BP told City & State's Jeff Coltin about the governor and mayor's response, his responsibility as a Puerto Rican and teaming up with Fat Joe. Read the full Q&A here.