21 in '21 kicks into high gear
William Alatriste for the New York City Council
21 in '21 kicks into high gear
The group seeking equal representation for women on the City Council announced its slate of 33 endorsements.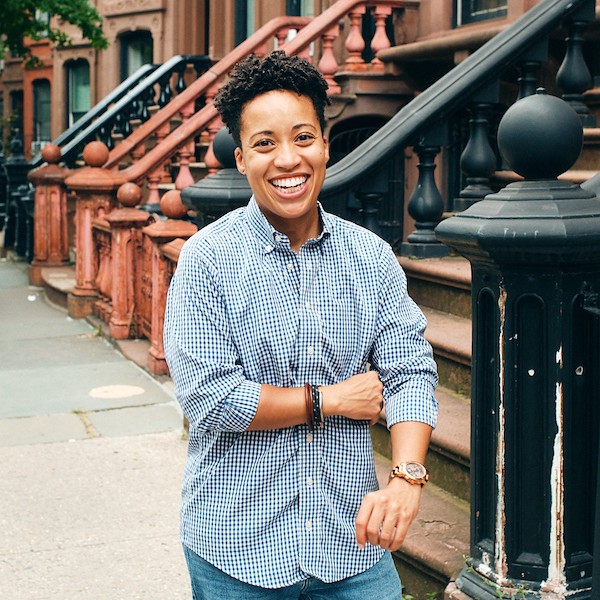 In the four years since President Donald Trump's election, the country has seen a surge in female candidates running for office – and winning. It seems that wave is poised to finally hit the New York City Council.
Since the modern 51-member New York City Council was created in 1989, the body has never had equitable gender representation. In fact, only 12 seats are currently held by women, a decline from 18 in 2009.
But the goal of the 21 in '21 initiative, founded by former City Council Members Melissa Mark-Viverito and Elizabeth Crowley, is to get 21 women elected to the council in 2021. With ranked-choice endorsements, candidate training and unprecedented enthusiasm to run for office, it seems the organization's goal may be within reach.
The initiative launched at the start of 2017, when the City Council had 13 women, a number that dwindled to 11 after that year's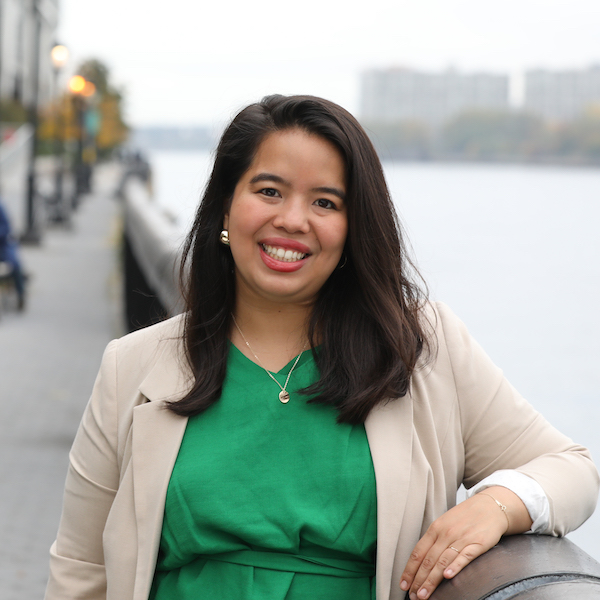 election. Although 21 in '21 endorsed a handful of candidates that year, it paled in comparison to the
33 women
– 32 Democrats and one Republican – the group endorsed for the June 2021 primaries. A lot has changed since 21 in '21 launched. For one, the organization has expanded its reach and grown its membership. Also, challenges surrounding the most important issues for the group – health care, affordable housing and education – have been laid bare in recent months as the country has been ravaged by the coronavirus pandemic. Each of these issues were important for 21 in '21 when making its endorsements for next year.
In 2017, only 38 Democratic women ran for contested City Council seats out of 113 candidates. This year, 21 in '21 received 78 applicants for endorsements in 33 districts, including nearly all the districts that will have no incumbent running in 2021. "You're seeing these women who feel empowered, who feel strong, who feel excited," said Yvette Buckner, the group's executive board vice chair. "They are ready to roll up their sleeves like a mother."
Buckner said the increase in women running for office across the country in the wake of Trump's victory has been inspiring, and that the COVID-19 pandemic has really brought to the forefront issues that families, and especially women, struggle with. "When a lot of the (policies), especially around education, were rolled out, a lot of people said, 'Was there a woman in the room when these decisions were being made?'" Buckner asked. "Was there a mom in the room when these decisions were being made? Because it doesn't seem like it."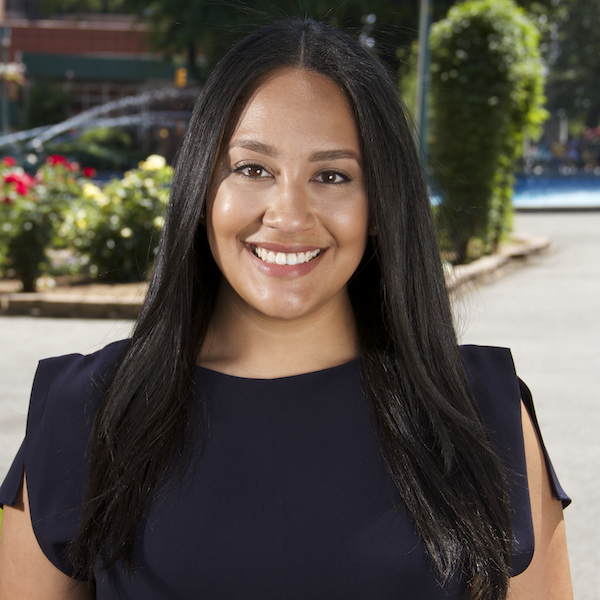 But the very issues that have driven women to run have also acted as barriers to running for office. "Women have to think about the household, sometimes taking care of their grandparents, their parents and their children," Buckner said. "And so there's so much more to consider when being asked to run." Crystal Hudson, a first-choice endorsement for 21 in '21 in Central Brooklyn to replace her former boss Council Member Laurie Cumbo, cares for her mother, who has Alzheimer's disease. She said that experience was one of the key reasons she decided to run. "My mother spent over 40 years working as a nurse ... caring for others. And when it was time for my mother to receive care, it seemed that there was none for her," Hudson said. "The experience that I have caring for my mother is an experience that so many women encounter, even when thinking about the care economy." Hudson, who would be the first out LGBTQ Black woman elected to the City Council, said that having an organization so deliberate in support of "nontraditional" candidates like her was exciting.
Similarly, Upper East Side candidate Tricia Shimamura is the only mother in her race. She said the City Council would benefit from having more women, and especially more mothers, shaping policy, while acknowledging that motherhood has traditionally been an obstacle to running. "That's why endorsements like 21 in '21 matter," Shimamura said. "It means that somebody believes in me, even though I'm a young mother and we face a lot of criticism on the campaign trail."
That's why for the past four years, 21 in '21 has been working to build a coalition of women looking to get involved in politics, providing candidate training and support to women who may never have had that before. "A lot of the women were telling us that it was a space that was created that has never actually existed," said Amelia Adams, the group's executive board chair. "(21 in '21) actually created a safe space for women to actually talk about running for office, talk about policy." Adams said they wanted to make sure that women were prepared not only to run for office, but also to take o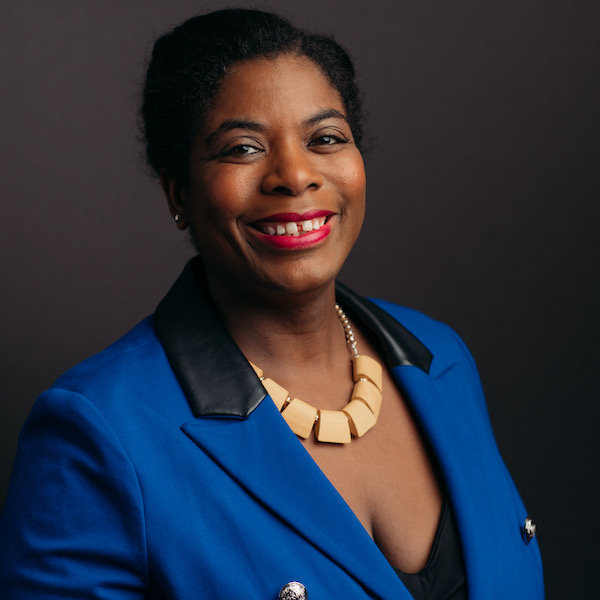 ffice so they were not "deer caught in headlights" on their first day. She said many former female lawmakers have been working with candidates as mentors.
For first-time candidates, that kind of help can be critical, even for candidates with a background in government. Jennifer Gutiérrez is running in Brooklyn to replace her term-limited boss, Council Member Antonio Reynoso. Despite working in the council and serving as Reynoso's chief of staff for more than six years, she said the support and training she received from 21 in '21 was an integral part of her decision to run. "It wasn't just this effort to elect more women, it was really an effort to really level it out for women," Gutiérrez said. "Oftentimes, those are reasons women don't run. It isn't because we don't necessarily think about running, but it's the barriers and challenges that exist." Gutiérrez, who is also a caregiver for her mother, said that even though she has been supportive of other women through her government work, she still needed convincing by those around her. "21 in '21 just came at a perfect time to tell me, 'Hell yes. Stop making excuses,'" she said.
Amanda Farías, who is running to replace Council Member Rubén Díaz Sr. in the Bronx, has a slightly different perspective on the initiative. She was one of the handful of candidates to receive a 21 in '21 endorsement in 2017, when it was still a fledgling program. Running in the same district next year, and once again receiving the group's endorsement, Farías has been able to see how much 21 in '21 has changed and grown in the past four years, along with how much the general environment for female candidates has improved. "One of the things that feels really different is that now more than ever, we've seen that it's important to have a large coalition of women's voices in the legislature," Farías said. Although she did not mentor for 21 in '21 specifically, Farías said she has been trying to help other female candidates in many of the same ways to avoid the "bumps in the road" that she encountered her first go-round. "I definitely think I want to lean into the coalition-building aspects," Farías said, which she said was different compared to 2017.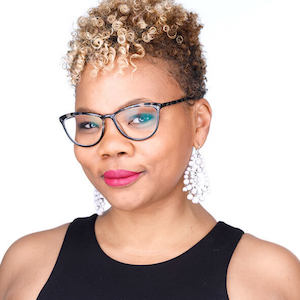 In that vein, ranked-choice voting is key to 21 in '21's strategy. The
new form of voting
is coming to the city next year and allows voters to rank up to five candidates. If someone's first choice doesn't win, their second- and third-choice votes can still affect the election. Ranked-choice voting advocates said data from other areas of the country showed this type of voting helped more women and candidates of color get elected, and it promotes positive campaigning based on coalitions, rather than negative campaigning where candidates attack each other. "If we want to get women in all of the open seats, which is the primary objective of this project, then we would also have to make sure all the candidates involved had a ranked-choice voting strategy amongst themselves," said Heidi Sieck, a board member heavily involved in the project's ranked-choice voting strategy and training.
Members of 21 in '21 used ranked-choice voting to determine its endorsements, and included second and third choices in some of the districts where it endorsed. It appeared to be the first major group to roll out ranked endorsements. "I think that because of the collegial network that was formed … (it) is just right for a type of ranked-choice voting (style of) campaigning for the women candidates," Adams said. "I think this really does provide an opportunity to get more women into office." Buckner expressed a similar sentiment for the candidates receiving support from 21 in '21. "You will have to work together," she said. "You can't look at it as your opponent, you have to look at it as the woman who you're going to work together with."
Sieck added that every endorsed woman committed to utilizing a ranked-choice voting strategy as part of the process, and 21 in '2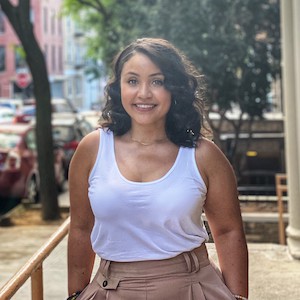 1 is providing training on how best to campaign in the new framework. She said ranked-choice voting fit perfectly with the initiative's goal by allowing it to support as many women as possible and make it easier for women to support other candidates, even within their own districts. "The general premise of 21 in '21 is to help these women candidates navigate not only their own elections but the ranked-choice voting situation so we can be prioritizing women candidates in each and every one of these races," Sieck said.
In terms of building coalitions for ranked-choice voting, Shimamura said she knows many of the other candidates in her race, including the two other candidates co-endorsed by 21 in '21. In fact, those women have signed Shimamura's pledge to take on the city's maternal mortality crisis – women of color have been dying during or as a result of childbirth at disproportionately high rates. The issue is personal for Shimamura, who had a high-risk pregnancy that resulted in potentially life-threatening complications while she was giving birth. "Of course, everybody's going to be for ending the maternal mortality crisis, this is a question of who's going to actually prioritize it," Shimamura said of the need for more women in government. "And the people who prioritize it are the people who actually deeply understand just how vulnerable and just how much we're failing our families." She said thanks to ranked-choice voting, she knows she can work with the other women in her race to ensure issues like that will be championed in the City Council.
Other candidates like Hudson, Gutiérrez and Farías all expressed similar excitement about the prospect of ranked-choice voting. Gutiérrez added that 21 in '21 helped connect her with other female candidates from across the city to form a coalition of people committed to the same issues that could carry over into working relationships as fellow council members. One of those people was Hudson, with whom she co-published an op-ed over the summer along with five other female candidates on the need for police reform. "It definitely does feel achievable now to have 21 (women), at least 21, in 2021," said Hudson, who thought the goal seemed daunting in 2017. "And that's really exciting.