Opinion
Why de Blasio's probably glad the DNC didn't come to Brooklyn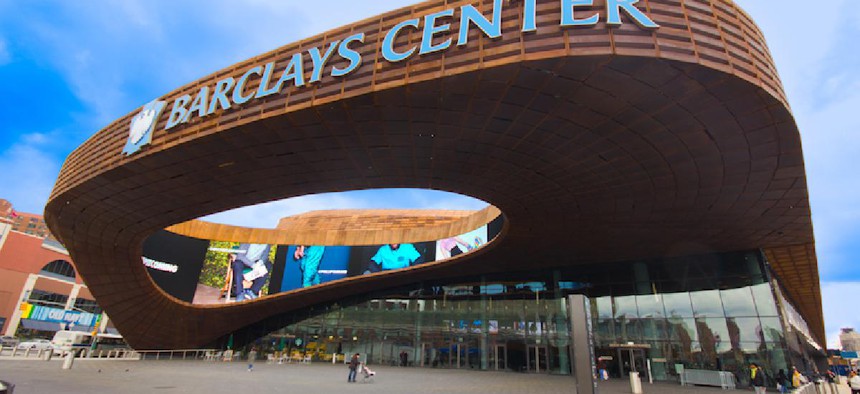 Mayor Bill de Blasio did not have a stellar time at the 2016 Democratic National Convention in Philadelphia, as he was relegated to a non-prime time speaking spot. Lingering questions about the city's property dispositions and staff departures further cloud his mayoralty.
Still, he must have breathed a sign of relief that the DNC had not come to the Barclays Center in Brooklyn, as he and a host of allies advocated, since it likely would have been a logistical mess.
After all, both Philadelphia and Cleveland, host of the Republican National Convention, set up far-reaching security cordons to keep protesters and mischief-makers at bay. And, unlike in Brooklyn, the Quicken Loans Arena in Cleveland and the Wells Fargo Center in Philadelphia were built with buffer zones, including roads and parking lots.
The Brooklyn arena's placement near the busy intersection of Atlantic and Flatbush avenues may be attractive for typical event-goers getting off the subway, but it's a tight fit, with residences across the street and residential towers flanking the arena under construction.
That leaves little room for operational error (during concerts or sports events) or security procedures for a massive event like a presidential nominating convention.
Before the Democratic National Committee decided among finalists New York, Columbus, and Philadelphia, I published a Times op-ed warning about both the logistics and optics of a Brooklyn choice. It prompted replies by local business and economic development officials blinded by self-interest.
Philadelphia was chosen for logistical and security advantages, and they were needed. Officials set up a four-mile long, eight-foot high security wall to keep out protesters, who gathered for spirited singing, drumming, and even flag burning.
How exactly would such a wall have worked near the Barclays Center, surrounded by tens of thousands of residents, and numerous businesses, not to mention Brooklyn's biggest transit hub?
It wouldn't have. Consider that, in Philadelphia, South Broad Street was closed between the isolated Wells Fargo Center and Packer Avenue. That .8-mile distance, transposed to Brooklyn, would have extended from Barclays along Flatbush Avenue to at least Junior's Restaurant in one direction and Grand Army Plaza in the other.
Oh, and even if construction around the Barclays Center had shut down, pedestrians would still have had to walk under construction fencing and face constrained sidewalks.
De Blasio faces more than enough challenges in running New York City. A Democratic National Convention would have added more burdens than blessings.
Brooklyn journalist Norman Oder writes the daily blog Atlantic Yards/Pacific Park Report and is working on a book about the project.